I bought my first second home in my early 30s and at the time it was one of the best things I ever did. But we then bought another second home in our late 40s but then a few years later we realized we had made a bit of a mistake. If you are thinking whether or not to buy or sell a second home, I definitely learnt a few things going through this experience a couple of times and while I would do it again, I would do it very differently. In this blog I will talk about why buy a second home? Where in Sonoma County people tend to look for a second home? What are the pitfalls of buying a second home? How you can avoid the mistakes I made and how you know when it is time to sell it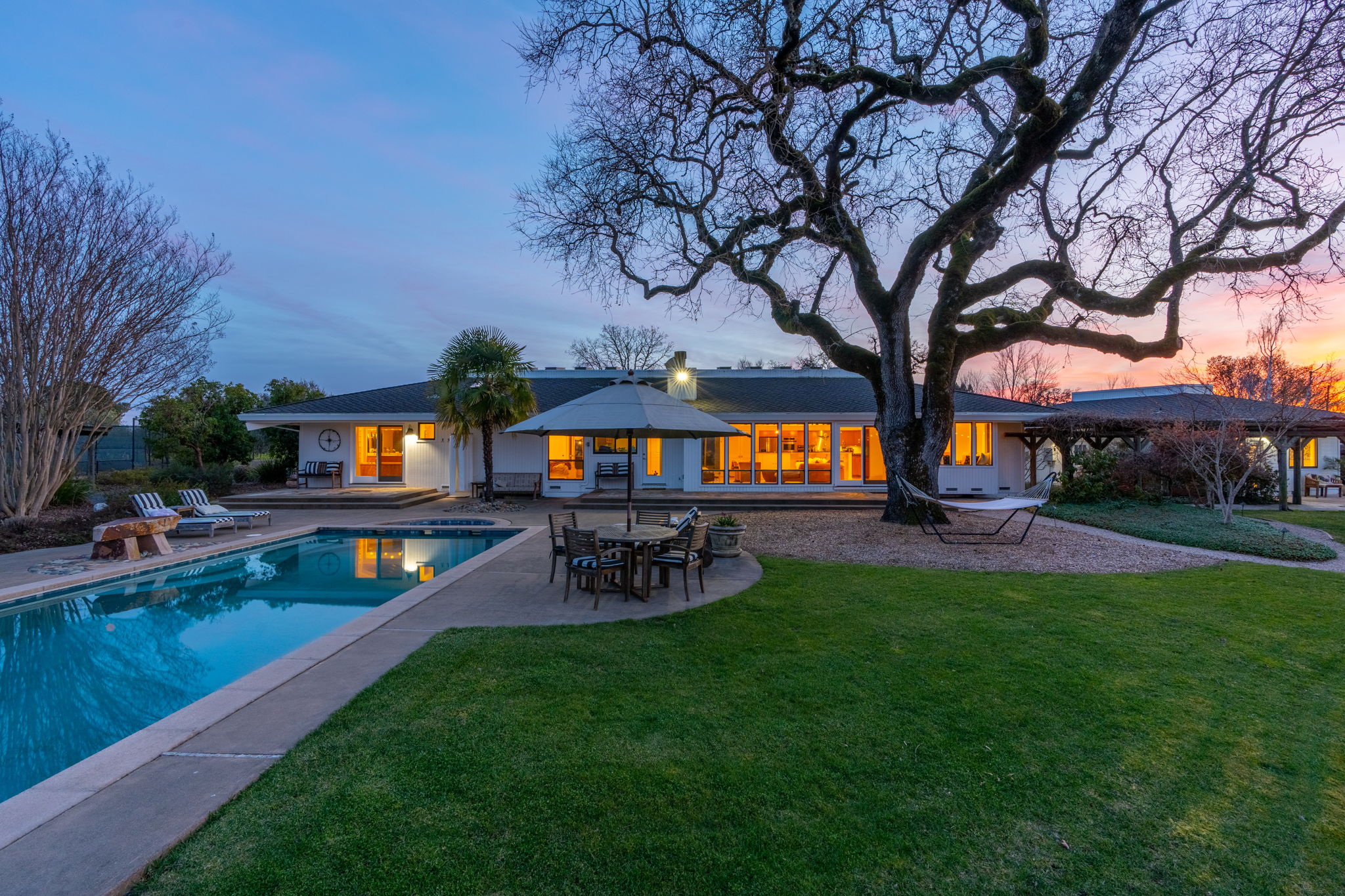 When I was in my early 30s I bought my first second home that . We had it for nearly 10 years and thought it was one of the best things we did. Only when we no longer had it did we realize that it had probably run its course.
Why Buy A Second Home?
Before you dive into buying a second home, the first question to ask is why buy a second home?
The first second home I purchased was when I was living in London in the UK. It was one of the best things we ever did . Our house on the coast was very much a second home exclusively for our use. Somewhere we could escape to when we lived in London. It became a real focal point for hanging out with friends who would come down from London for the weekend and we also made lots of new friends in the village we became a part of. We created a lot of happy memories there but in the end it became a bit limiting because it stopped us from traveling because we felt compelled to use it rather than have it sit empty.
For some people, buying a second home is very much an Investment decision, but an investment with benefits. I work with many buyers who want a second home that they can also rent out as a vacation rental when they are not using it, but the priority is to find something that they will use but knowing they could rent it out. It's really important to be clear about which way round it is. For some people it is a second home first and vacation rental second, for other people it is very much an investment property that perhaps they get to use when it is vacant.
The other reason many people buy a second home is to get a taster of retirement or if not retirement as a stepping stone to moving to a different town or city. This is something I did when I lived in Mill Valley but bought a second home in Healdsburg. We knew we wanted to move up to Healdsburg permanently but we didn't know what it was like to spend significant time there so we purchased a home with a view to making it a more permanent home. It didn't quite work out as planned which I'll talk about in a little bit.
For many people buying a second home is driven by family and wanting to be closer to family for more extended periods. In many ways this is a perfect arrangement if you can afford to do it because you can spend quality time with them but you also have your own space.
What to Consider When Choosing Your Second Home in Sonoma County
If you are looking to buy a second home there are so many different things to consider from everything from the location to style of home to the overall costs of the home from both the upfront cost to the ongoing running and maintenance costs.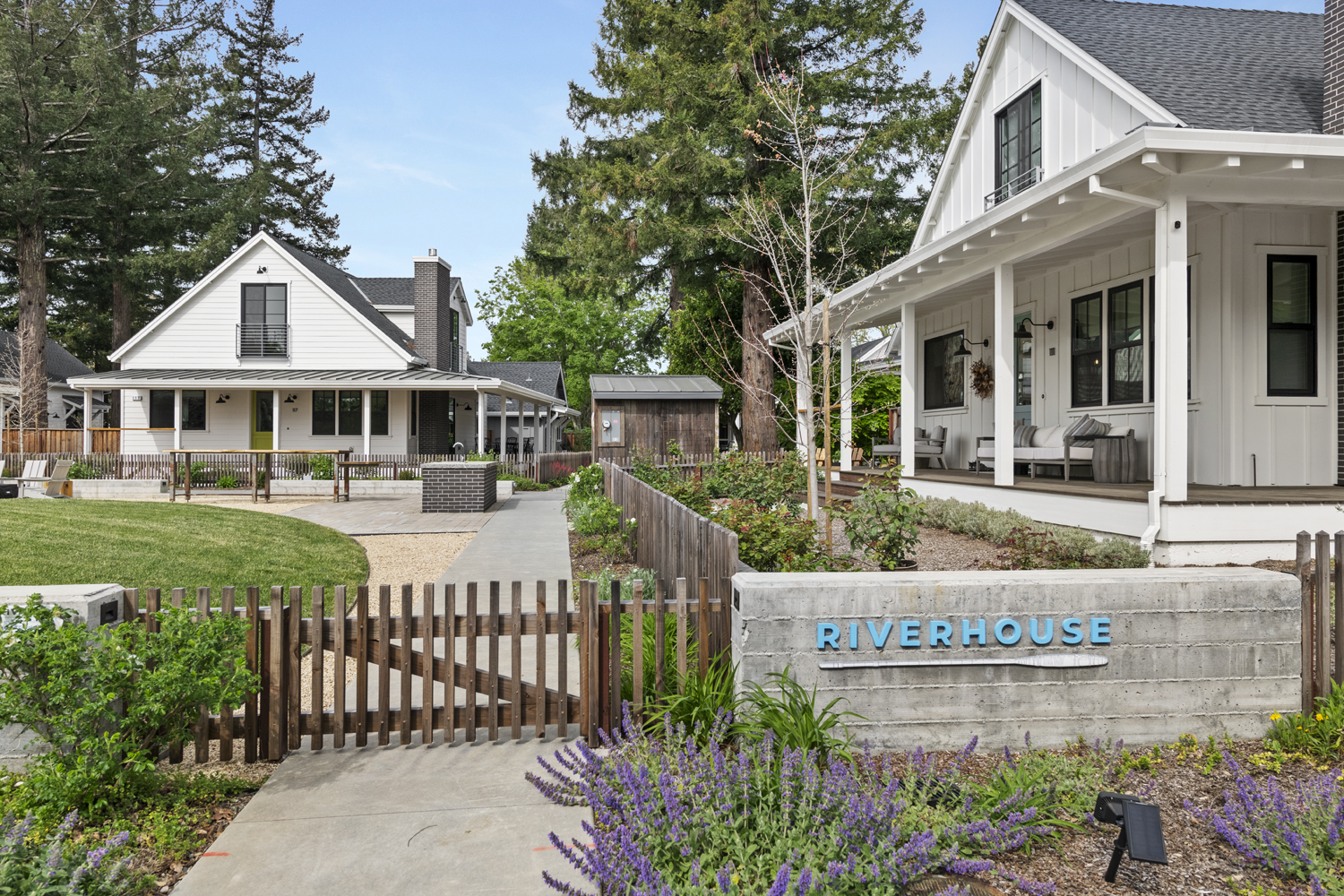 Location: The first thing to consider is the location of the property. Do you want to be in a city close to amenities or have a place with a more rural feel? Or do you want somewhere that feels like you are in wine country or somewhere that has more of a Russian River vibe where you have access to the river. The great thing about Sonoma County, unlike Napa for example, is that it also has a coastal region which is a big attraction for many people.
As part of choosing the location, another important consideration is the climate. For example if you buy a home in somewhere like Sonoma or Healdsburg you can be guaranteed that you will be able to eat outside in the evenings all summer and into the fall. However if you buy somewhere on the coast, in Russian River, certain parts of Sebastopol or Petaluma, eating outside in the summer is less likely to be a given.
Budget: In some ways your budget will also drive the decision on geographic location. As with any home purchase your purchase price for purchasing a second home will be driven by the funds you have available for a downpayment as well as the level of mortgage payments you are comfortable with. In addition to funding the purchase, you will also have to account for ongoing costs whether that is property taxes, insurance, maintenance costs and even employing a property manager depending on the type of property and how much work you want to do when you spend time there.
If you have a budget of less than $700k your options will likely be limited to the Russian River area for a single family home unless you are willing to consider a condo or townhouse. If you want a second home that feels like it is in the heart of wine country, you will likely need to set aside of budget of well over $1m.
Home Type: Sonoma County has a very wide diversity of homes from small cabins by the Russian River, to homes in cities such as Sebastopol, Healdsburg or Sonoma to rural homes on an acre all the way up to wine country estates.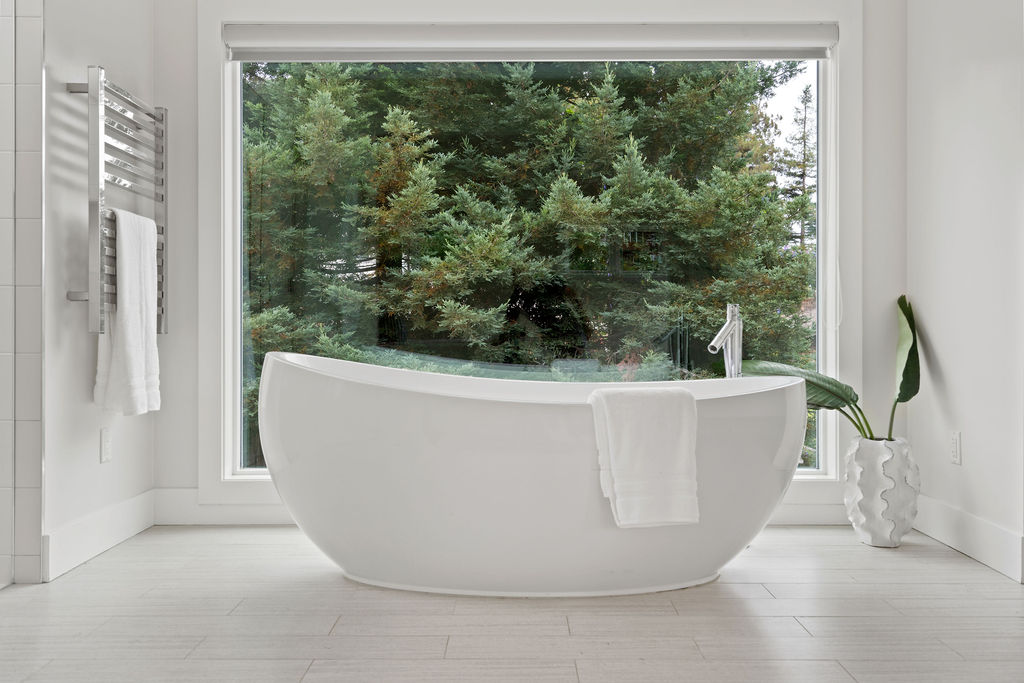 The type of home you buy will dictate the lifestyle that comes with it. If you buy a more rural place, it will be a destination for the weekend whereas if you by something in downtown or closer to amenities you will likely spend more time going to wineries and local restaurants rather than spending all weekend in the property without leaving it.
Local Laws and Regulations: If you are looking to vacation rent your home (renting it out for 29 days or less) you will need to understand all of the rules around vacation rentals. For example most cities do not permit vacation rentals within the city limits. Even outside of cities, there are lots of restrictions especially around the Russian River area as well as around some of the popular cities such as Sonoma and Healdsburg. If being able to vacation rent a property is a "must have" this will target your search into some very specific areas. Similarly if you find a property and are looking to do some major renovation or improvements, it is important to be aware of local building regulations particularly around septic systems for more rural properties because they can be complex and somewhat restrictive.
Maintenance and Upkeep: It is easy to only think about the purchase cost but it is important to consider the ongoing maintenance required for the property, including landscaping, repairs and general property upkeep. If you have a rural property with acreage, just the regular maintenance to keep the property compliant with fire abatement regulations can be a significant cost. Equally, if you buy a place in Russian River, because of the cooler damper environment, the property will need a lot more regular upkeep than a typical home in a city.
Insurance: While any home requires insurance, understanding the cost implications of insuring a home in Sonoma County, which has experienced multiple fires, is important when choosing both the geographic location and the property itself. For example, there are some areas where it is not possible to get regular fire insurance. Instead, you may have to rely on the California Fair Plan scheme which is the insurer of last resort for properties that can't get regular insurance. While most homes can get insurance just fine, I have seen insurance quotes for a property of less than 2000 sq ft for more than $1,000 per year.
Where are the most Popular Area in Sonoma County for A Second Home?
There are an almost endless number of choices for where to purchase a second home in Sonoma County but here are some of the iconic places that tend to attract the most number of second homes.
Sonoma Town
If people think of Sonoma county, then the town of Sonoma will likely appear pretty high on the list. This town offers a combination of small-town charm and proximity to wine country, making it a popular destination especially because of its relative proximity to the Bay Area. it is definitely one of the more expensive towns to purchase a home especially on the east side of town.
Healdsburg
Along with Sonoma, Healdsburg is probably among the most popular places for second home owners. In recent years it has gained additional notoriety because of the success of Single Thread and the various business that have spun out of it further enhancing Healdsburg's reputation as a foodie town not to mention the access to wineries and boutique shops around the Plaza.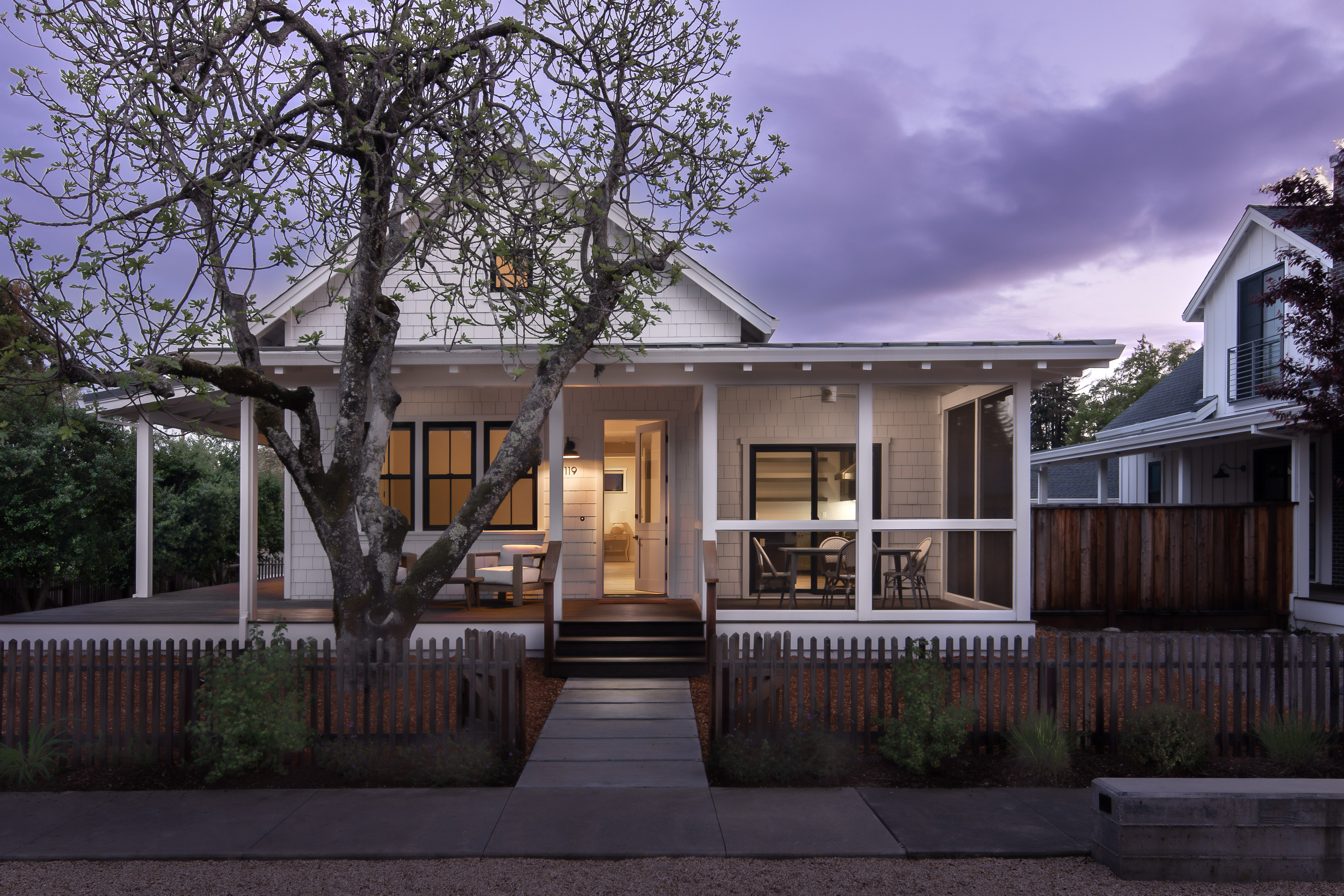 If you want to know more about living in Healdsburg or moving to Healdsburg from the Bay Area, check out some of my other videos talking just about moving to Healdsburg.
Sebastopol:
Through Covid, Sebastopol was probably the most active market in Sonoma county for second homes. Certainly home prices increased more here than probably anywhere else in the county with the exception of Sea Ranch. Sebastopol is know for its laid-back vibe more frequently associated with West County. One of the central attractions of Sebastopol is the Barolow which is an outdoor market that comprises numerous shops, breweries, coffee shops, and restaurants. The demographic of Sebastopol is also probably that little bit younger than places like Sonoma and Healdsburg which is part of the attraction for some of the younger families in the Bay Area buying a second home.
Santa Rosa:
While probably not the most obvious place to buy a second home, there are numerous different options in Santa Rosa from more rural places like Bennett Valley or on the road to Calistoga in the Santa Rosa hills or more suburban places in the city of Santa Rosa itself.
Glen Ellen:
I know when my wife and I were first looking for a second home, prior to buying one in Healdsburg, Glen Ellen was very much on our list. Part of the attraction for us was that it was so close to Mill Valley. We could probably get there in 40 minutes but it still felt like a very different place with wineries on the doorstep. We also loved the Glen Ellen Star restaurant and in particular their brussll sprouts and bacon dish
Coastal Area:
The other area which is probably less popular, partly because many people are trying to get away from the cold of San Francisco, is the coastal area from Bodega Bay up to Sea Ranch. One of the attractions for some people is the fact that there are pretty much no rules around vacation rentals in the coastal area which has definitely driven up prices over the past couple of years. During the pandemic, Sea Ranch also became increasingly popular partly because it has very high speed internet unlike many of the coastal and more remote areas of the county. The fact that it takes over 3 hours to get there from San Francisco was suddenly not such a problem when people could work from home.
Russian River
The other popular option is the Russian River. This has been a vacation destination for people living in the Bay Area for decades which is why there are so many vacation cabins here. Like the coastal area it is a little cooler and defined by the towering Redwoods creating a very unique sense of place.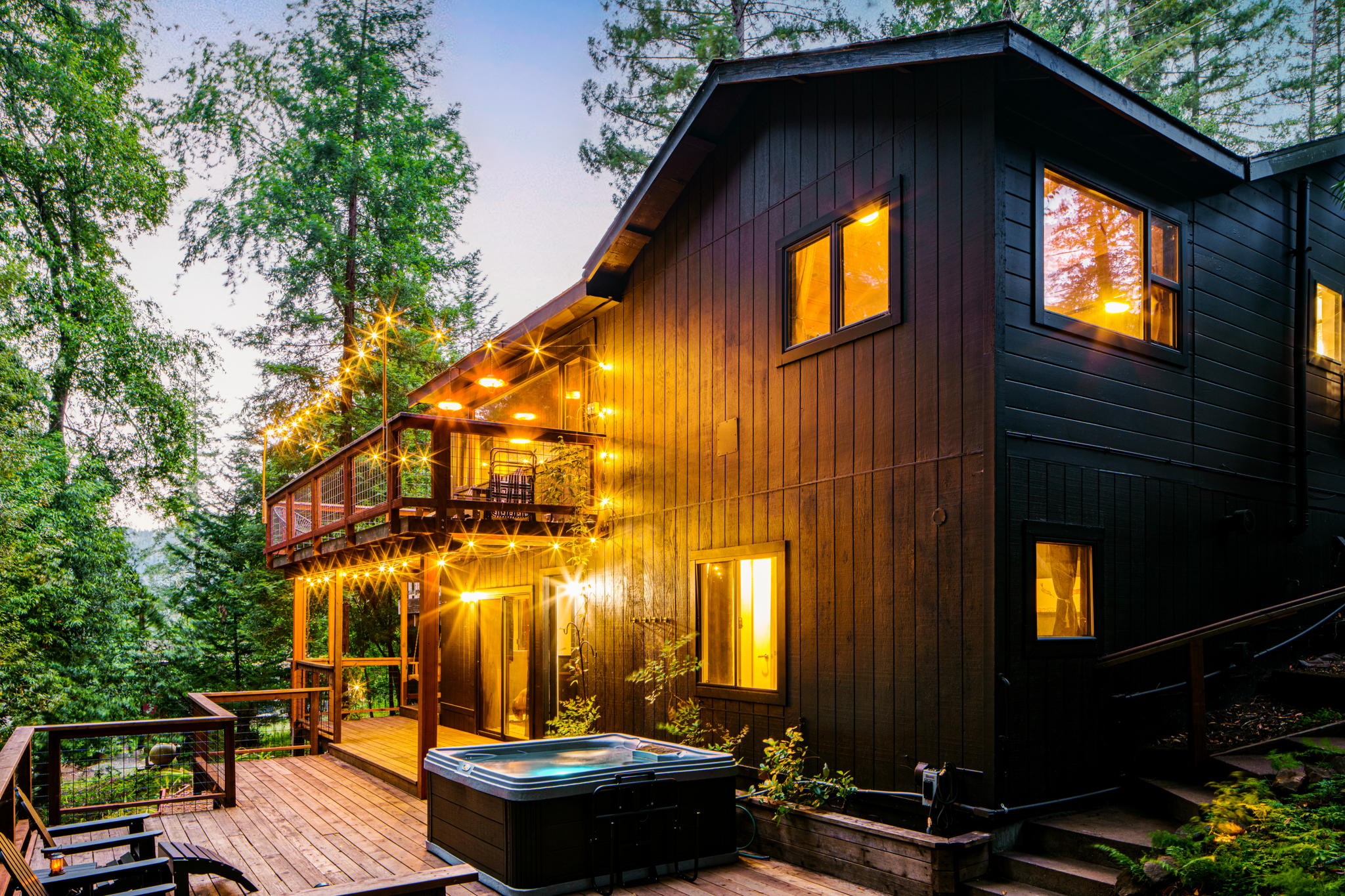 Of course there are many other areas but these tend to be the ones that a lot of second home buyers gravitate towards.
How Much Do Homes Cost In The Different Areas?
If your primary home is in San Francisco or the Bay Area in general, you might think the homes will all be a lot cheaper than what you are used to. It's true that the median price of homes in Sonoma County is $750k which is 60% of the price of homes in San Francisco which have a median price of $1.3m. However that isn't the whole story.
As with the Bay Area there are big differences in prices depending on where you look. One of the most popular areas to look for a second home is in the Russian River area around Guerneville and Monte Rio because of the easy access to the river and also the Redwood forests. This area is one of the cheaper areas in the county with home prices averaging $645k. Not only is this popular because of the price point but also because, to date, this has been an area which does well for profitable vacation rentals properties.
Another area that is popular is the coastal area from Bodega Bay, up past Jenner all the way to Sea Ranch. Over the past couple of years prices in the coastal area have gone through the roof to the point where they are now among the most expensive in the county with average prices now nearly $1.4m.
The cities of Sonoma, Healdsburg and Sebastopol are probably the most obvious choice where the median prices in all three of these cities is very similar at $1.1m. However, there is no question that in both the cities and the areas surrounding Sonoma and Healdsburg, you find many more high end homes costing upwards of $3m, whereas in Sebastopol the distribution of home prices is less.
The other big factor to think about is whether you are looking for a second home that is in the city close to amenities or you are looking for a more rural home with acreage. You can find homes of both types in and around all the major cities in the county so you will definitely have the option for both lifestyles in most areas.
If you are looking for a home where you can walk to the downtown in Healdsburg, Sebastopol or Sonoma that will cost you considerably more than an equivalent home that is not walkable. It is often as much as a 20% or 30% premium. Most people who are looking for a rural home don't want huge acreage but rather just enough acreage to give you privacy. For most people, having just an acre will give the sense of privacy without the headache of all the upkeep. If you can find a property on a relatively small lot, but has views of mountains or someone else's vineyard that is often the best of both worlds. Nature and privacy without the cost.
What Are The Financial Implications of owning a Second Home?
I am not an expert in your different options for financing a second home but the most common routes are to get a second home mortgage or else use a home equity loan from your primary residence as a means to purchase the property. If you are looking at it as an investment property you may want to consider a specialist loan for vacation rental investments whereby you can qualify off project income.
As with any purchase the quality of your credit score, the size of your downpayment and your tolerance for the size of monthly mortgage payments will drive the price point you will be looking at.
As well as the ongoing running costs, the other thing to think about are the upfront costs for furnishing it and kitting it out. I am stating the obvious but you will need to buy two of everything. The costs soon start to add up and so it is not the sort of thing you should do on a whim.
The other important financial consideration is the cost of insurance. Ordinarily this should not make a material impact on your decision to purchase a second home, but there are some properties in high fire areas where even a modest home could cost you between $5k - $10k per year to insure if it is in an area of high fire danger.
How to Find the Best Real Estate Agent to Work With?
The first thing to consider is their knowledge of the area or if they are part of a team and if between the different team members you can get someone who has a deep understanding of the key areas you are focussed on. For example, I have a deep understanding of the Healdsburg, Russian River and Sebastopol markets whereas my business partner Jonathan Bruington was born and raised in the Santa Rosa and Windsor areas. Between us we have all the second home markets covered.
Also, buying a second home is a little different from buying a primary residence so it is worth considering your agents experience and whether they have a good understanding of what is important in buying a second home vs a primary home. For example living on a rural property is one thing but having a more rural property as a second home needs serious consideration because of the costs of managing it. It will be important to be able to lean on your realtor for help in finding someone to manage it. For example I partner with Sonoma Second Homes to help provide a turnkey solution to clients who have been great for our clients
I also have the added advantage that I used to live in the Bay Area and now live up here so I know what it's like to both buy a second home and move up here. As a team we are lucky that we have worked with a lot of people from the Bay Area purchasing second homes so it is easy to provide a reference to clients of people who have been through a very similar journey.
You will also be more reliant than ever on finding local trades people or cleaners, landscapers so make sure you choose an agent who has an extensive book of contacts. It is even more important for second home purchasers to work with someone who can help connect the dots once the property purchase is complete.
Finally, if buying a property which will be eligible for a vacation rental permit you need to work with a specialist. The rules are so complicated and are continually changing so ideally you will work with someone who is doing at least one vacation rental deal per month. Not only is important to understand which areas to focus on but also knowing the nuances of septic systems as they relate to a vacation rental permit is really important and also the amount of time it will take you to get a permit because time literally is money if this is important to you.
What Are The Benefits of Owning a Second Home in Sonoma County?
An Escape: There are many benefits to owning a second home not least because it will be a vacation destination for you and your family. A place to escape your urban existence in for example San Francisco. Not only will it be good for you, but to have your children enjoy the country side and the different environment it offers is huge. There are so many people who, through Covid, switched out their urban living for something different, made a hugely positive impact on their lifestyle.
Rental income: If you choose to rent out your second home, you can generate additional income that can help offset the costs of owning the property but it also gives you flexibility to use the property when you want to rather than feeling you have to go there because it is an underutilized asset.
Long-term investment: While most people don't buy a second home for its appreciation over the long term. There are many people who want to purchase real estate as a form of diversification from your existing investment portfolio with the added benefit that you can get to enjoy everything wine country has to offer.
Tax benefits: Again, I would never recommend buy a seoncd home solely for the tax benefits but there may be tax benefits associated with owning a second home, such as deductions for various expenses associated with the second home.
Potential retirement home: For some people, myself included, buying a second home where you think you want to spend time in your retirement is a great way to get the taste for an area before you make the big commitment as well as giving you the opportunity to put down a few roots and start to become part of a community before taking the big leap and selling your primary home. The big mistake I made in buying my most recent second home, which I did before I was a licensed realtor, is I purchased a home just outside of Healdsburg in Alexander Valley but I hadn't really thought through the lifestyle of living somewhere that was nearly a 30 min drive from Healdsburg. Not only did I choose the wrong location but at the time, I also hadn't appreciated the cost of knocking down a home and building a new home. In hindsight I probably didn't ask the right questions of my realtor or didn't spend enough time doing my own research and really thinking through what we were looking for.
Making New Friends: It wasn't something I had ever thought about before buying a second home but it certainly gave me an opportunity to meet people I would never have met otherwise. I sometimes think we all live in our little social bubbles of like minded people. However when we had our second home in the UK it gave us the opportunity to get to know people from an entirely different walk of life but with a common interest in the village life that we became part of. It really was a rewarding experience.
Its Yours: There is something really nice about being able to just jump in the car and head out on a Thursday night and arrive somewhere that is familiar with all your own possessions compared to packing up the car and heading off to an Airbnb for the weekend.
So Would I Buy A Second Home Again?
The answer is maybe but I would think about it very differently. Buying a second home in my 30s was very different from buying a second home in my late 40s. It was only when we no longer had our second home that I realzsed it had limited the amount we travelled. We used to travel to South East Asia and Africa to all sorts of crazy places but once we had a second home we stopped travelling because we wanted to enjoy our second home.. We felt we needed to use it and we probably got in a bit of routine of jumping in the car on a Thursday night. In that situation I would buy one but I would shift the emphasis to make sure I could monetize it when I wasn't using it.
When we bought our most recent second home prior to moving up to Healdsburg and prior to me getting my real estate license, we should have done a lot more homework and thought about the lifestyle we wanted before jumping into buying one. It probably showed that we worked with a realtor who didn't hadn't been through a similar journey. We ended up buying a rural place that was really a site for building our dream home. The problem was that it was 30 mins from Healdsburg downtown and so it didn't provide the lifestyle we wanted to be able to walk to the Plaza and go to restaurants
Sometimes you have to do something to then learn from your mistakes.. If you are thinking of buying a second home, I guarantee you will not regret it. You will likely create a ton of happy memories and even if you end up selling it, it will have helped you figure out what you really want from a home or a place.