Modern Living Sonoma is dedicated to helping people Sell, Buy or Build their modern dream home in Sonoma County. We are based in Healdsburg and cover northern Sonoma County including Sebastopol, Santa Rosa, Cloverdale and the Russian River including Guerneville. In 2021, we did over $40m in transactions and were awarded W Real Estate's Agent of The Year. We believe our success is down to our dedicated team, hard work, focus on client service, our data-driven pricing, negotiation skills and our deep marketing expertise.
We work alongside the best industry professionals so whatever our clients need, we can introduce them to the best people in their field, whether its help financing a property or getting someone to manage your property when you are not there. Every client we work with has different needs: moving to or from the area, buying or selling a second home, downsizing from a family home or finding a wine country investment property.
What makes us different is our deep expertise across a wide range of subjects which we cover in our successful blog and monthly newsletter. Prior to setting up Modern Living Sonoma, David ran a digital marketing agency working for clients such as Google and Facebook, so when it comes to selling a home, our clients get the very latest in digital marketing.
If you are looking for an investment property we go out of my way to understand the complex regulations. If you are looking to buy some land to build a property, we know how to navigate the process from my our own personal experience. If you are looking for your first home, we can guide you every step of the way. If you are looking to buy or sell your dream wine country vineyard estate, we how to help ensure you get the best possible advice.
As 5 Star Zillow Premier Agents, we have a proven track record in delivering client satisfaction. We work hard with our clients in the hope that they will work with us not just on one transaction but that they will trust me to be their lifelong realtor in wine country.
Meet The Team
David Hargreaves
David is originally from the UK but has lived in California for 15 years with his wife, Nancy. In just three years, he became the highest producing W Real Estate Agent out of over 250 agents winning the 2021 Agent of The Year for Transaction Value.
Prior to becoming a realtor, he has over 20 years experience in sales and marketing as a successful entrepreneur building his own marketing business working for brands such as Google and Virgin as well as buying and selling property. As well as being a realtor, David is a property investor having designed his own home to build, has owned second home as well as pure play income properties. He is a specialist in the luxury market and in particular loves modern design and all that it can bring to creating a dream home.
David has a Chemistry degree from Oxford University. In his spare time, David is a keen photographer, cyclist, adventurer and a lover of food and wine,
Andrew Cooper
Andrew, originally from the beautiful beaches of North Carolina, grew up surfing and fishing, and was destined for the California lifestyle. After moving to Healdsburg in 2002 to pursue his culinary dreams; he held chef positions at Dean & Deluca, followed by a private chef position with the family of Jordan Winery. He then expanded his food and wine skillset to include winemaking at Paul Hobbs, Kunde, and Pahlmeyer wineries. While working in the food and wine industry, Andrew was exposed to some of the most luxurious properties in California wine country, and developed a strong passion for real estate.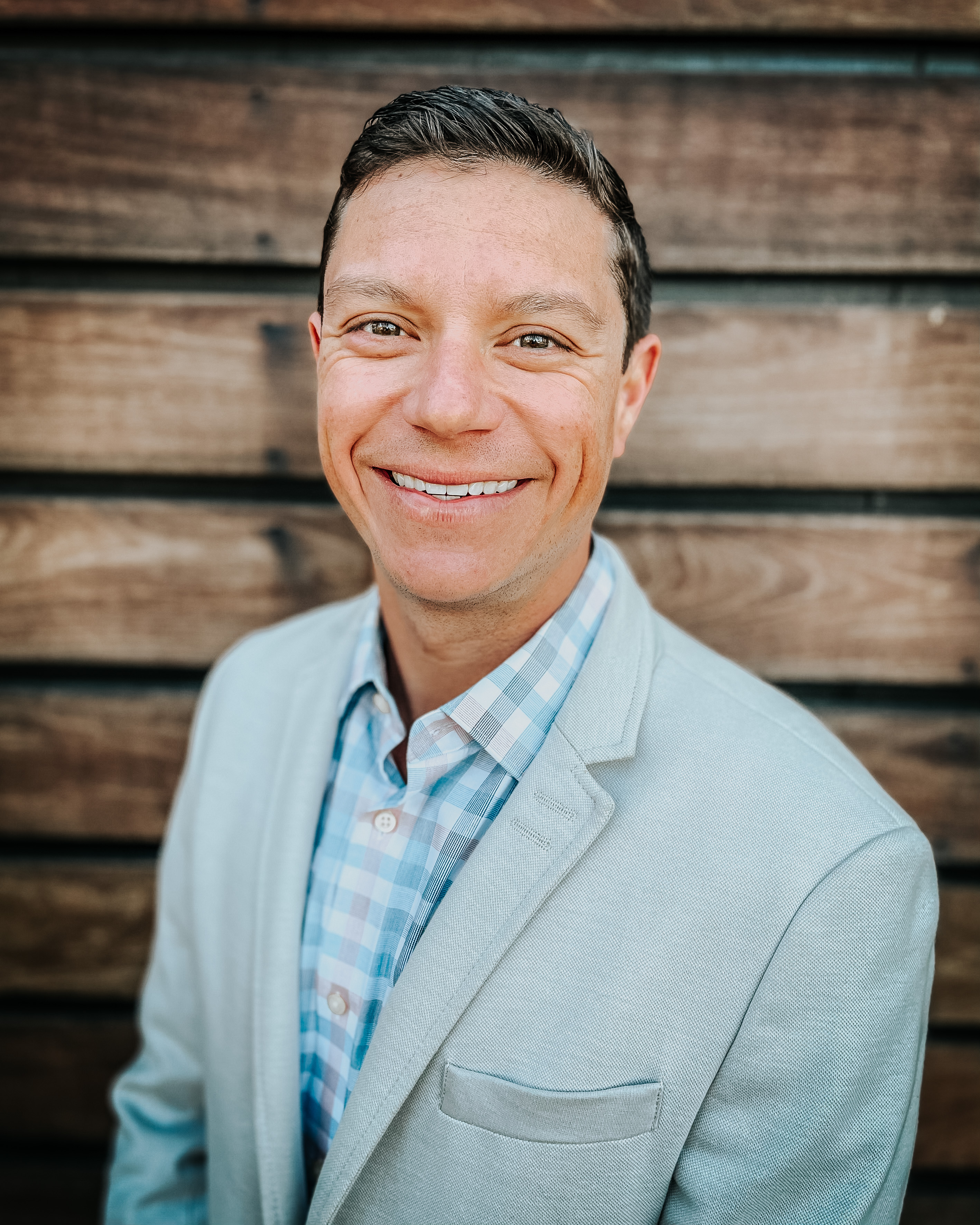 After buying, selling, and managing rental homes himself, Andrew pursued real estate as a profession. With a strong work ethic and diverse array of professional skills, combined with southern charm his clients enjoy the process of buying and selling real estate. Andrew's favorite part of being a real estate agent is introducing people to the raw beauty of the Wine Country and seeing their delight when he hands them the keys to their dream property.
Andrew feels blessed to live in Northern California and enjoys spending time on his family's vineyard along the Russian River. When he's not helping his real estate clients, Andrew enjoys farm to table cooking, fly fishing, and spending time with his wife and their two young children on the family ranch.