I often get asked where is the best place to purchase a vacation rental in Sonoma County? I'm afraid there is no black and white answer as it depends on so many factors. As I discussed in this blog post, purchasing a vacation rental is often a balance between getting the best possible return on investment and buying a house that the owner would enjoy spending time at. Sometimes these two goals align but often they do not. In summary there are five key considerations when buying a vacation rental in Sonoma County
The personal geographic preference of the buyer

The budget for the initial purchase

The zoning restrictions for vacation rentals

The average annual occupancy levels

The average daily rate performance for the size of home
The Personal Preference
This is entirely down to the buyer but in my experience this comes down to the overall feel of the geography of the an area and the availability of amenities that most appeal. While Sonoma County covers a huge area, it can be broken down into a number of different areas that have a very distinct feel. By asking a series of questions about what buyers are looking for as part of enjoying a property, different areas very quickly rise to the surface. Outlined below are some of the key questions which help narrow down the geographic areas that will most likely work, or not work, for a buyer:
Do you want a place that feels like a cabin in the Redwoods or something that feels more like wine country?
Do you want access to the Russia River?
Do you want to be in a city?
Do you want to be by the coast?
Do you want to have easy access to any particular town or city?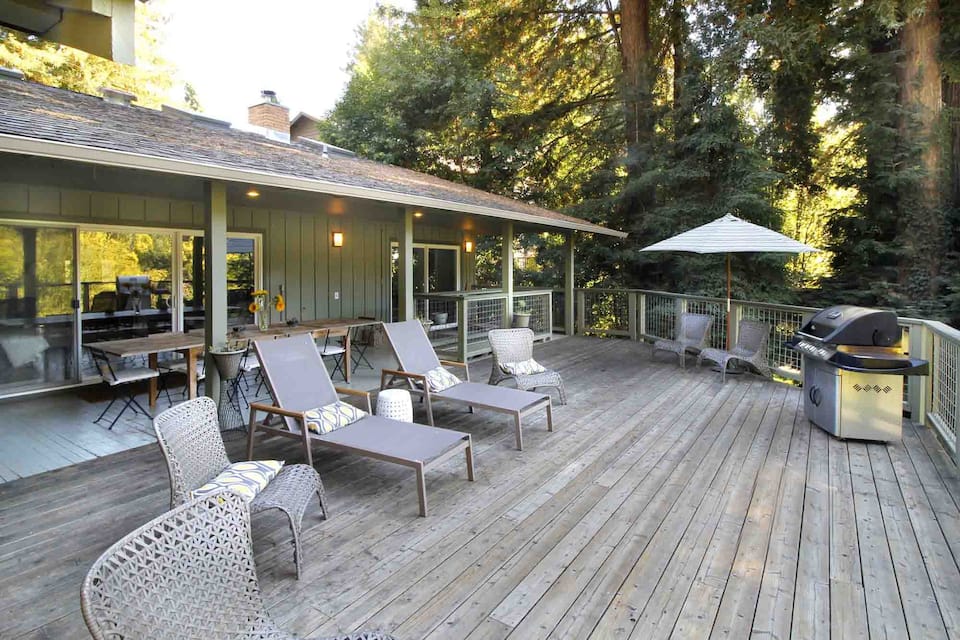 For example if you like the feel of a cozy cabin in the woods, then you will probably lean more towards properties in the Russian River, heading out to towns like Occidental. If you want to feel like you are in wine country, then you are probably going to prefer places in and around Healdsburg and Sonoma. If you want to be on the coast, then you will gravitate towards Bodega Bay, Jenner and as far north as Sea Ranch.
2. The Budget For Buying A Vacation Rental
This is where there can sometimes be a disconnect. If you are looking for somewhere that has a wine country feel but your budget is $600k then it will be hard to find something. There is no question that the cheapest places to purchase are in the Russian River area while Healdsburg and Sonoma have been the most expensive areas, although the last year as seen many houses in Sebastopol fetching Healdsburg/Sonoma prices. That being said, even though homes are getting to be quite expensive in Sonoma County, for buyers who live in the Bay Area, the prices still seem quite cheap!
| | | | |
| --- | --- | --- | --- |
| Location | Average Home Price* | Median Home Price* | Average 12 Month Price increase* |
| Guerneville | $567k | $492k | -3.6% |
| Healdsburg | $1.38m | $1.025m | 21% |
| Sebastopol | $1.24m | $1.125m | 14% |
| Sonoma | $1.57m | $1.275m | 34% |
| Occidental | $1.4m | $1.182m | -5% (Note Median Price Increased 53.5%) |
* MLS Data based on quarter Sept 21 = Nov 21 and compared to the same period in 2020.
3. Zoning Restrictions For Vacation Rentals
For those of you who read this blog regularly, you probably have a good understanding of the many different restrictions on getting permits in different geographic areas. Here is a summary of the rules for vacation rental permits in Sonoma County. In summary the areas with the most flexibility are on the coast where there are no restrictions, around the Russian River where there is a cap in place but it is still fairly easy to get a permit and then in rural areas around Sebastopol, Graton and Forestville. Some of the hardest places to find vacation rentals are around the towns of Sonoma and Healdsburg because of a combination of Zoning (many properties are zoned LIA which do not allow for vacation rentals) and because of vacation rental exclusion zones which prohibit a home owner getting a vacation rental permit. It is widely expected for new restrictions to come into force in 2021 in various parts of the county. The good news is that for people who already have a permit, they will most likely be allowed to keep it.
4. Average Occupancy Levels
One of the key requirements for any vacation rental is its ability to generate the highest possible income. As well as having a high average daily rate, the likely occupancy levels are also the key to achieving high gross income levels. Occupancy levels will obviously vary by area as well as by the size of a property within any particular area. An other factor which impacts the occupancy levels are the desirability of an area but also by the volume of vacation rentals in an area - classic demand vs supply economics.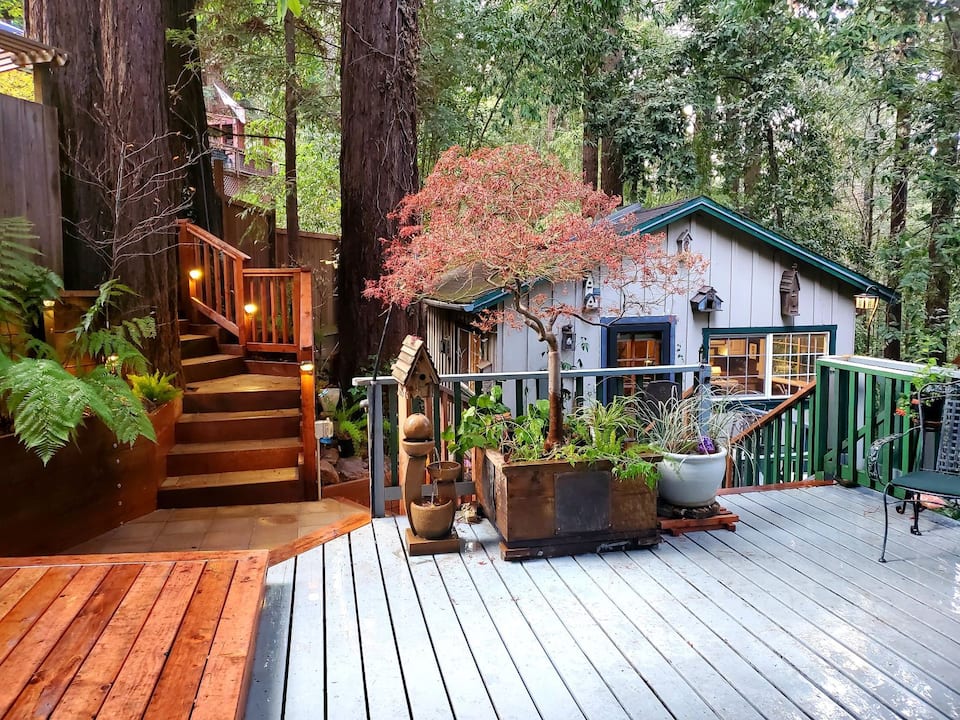 As part of analyzing some of the most popular areas, I have pulled data from AirDNA for five different geographies (Guerneville, Occidental, Sebastopol, Healdsburg and Sonoma). The area with the most vacation rentals is Sonoma with 487 while Occidental has the least with 41, with Guerneville, Healdsburg and Sebastopol having 286, 215 and 154 respectively. Perhaps due to scarcity of vacation rentals, combined with the fact that Occidental is definitely on the rise as a town, Occidental has the highest occupancy out of all the different areas with an average occupancy of 87%. The lowest average occupancy levels are Guerneville with 65% occupancy. What is interesting to look at is the fact that Sonoma and Healdsburg typically have a much longer lead time for bookings (approximately 100 days) whereas Guerneville has an average booking lead time of 50 days. This perhaps highlights the fact that Guerneville bookings are often long weekends which as less planned compared to Sonoma and Healdsburg which tend to be more destination trips with more advance planning.
5. Average Daily Revenue Levels
As with average occupancy levels, it is important to consider the location and level of finish, or potential finish, of each individual property in determining if a given property is likely to outperform the market or not. What is interesting looking at the average daily rates (across all property sizes), then Sonoma has the highest with an average of $570 per day which is 2.5x higher than the lowest, Sebastopol, with an average daily rate of $345 per day. If we look at the different daily revenue numbers for properties of different sizes, it is interesting to see that a one bedroom place in Guerneville has an average rate of $239 per day compared to a one bedroom place in Sebastopol, where homes will definitely be more expensive, with a daily rate of $175. Even in Healdsburg, with its much higher prices, the average daily rate is only 10% higher than a 1 bedroom property in Guerneville. If we look more closely at the data, 3 bedroom vacation rentals in the more expensive areas of Healdsburg, Sebastopol and Sonoma out perform the $435 per day of a 3 bedroom place in Guerneville or Occidental. While we need to be careful drawing too many conlusions from looking at average data because the right property anywhere will always outperform the average (by definition), it does highlight that if you are going to buy a one bedroom place then you are probably better purchasing in a cheaper market. Similarly, if you can afford to purchase a 3 or 4 bedroom vacation rental in one of the more expensive markets, you will likely get a significant uplift on an equivalent place in a cheaper market.
In Summary
Depending on the goals for you purchasing a vacation rental, there are many different things for you to consider and to weigh up the relative importance of each. By looking at a combination of your personal goals, budget and geographic preferences, I can very quickly determine the best options for any buyer looking for a vacation rental. Once we have determined the area, it is important to really think about the overall experience that you are trying to create for your guests (and for yourself!). I see enough vacation rentals, that I can very quickly identify the pros and cons for any particular property and help clients understand the possibilities and the likely cost of any required improvements. By working with the right team of people (agent, property manager, permit experts, contractors and marketing experts), it is possible to create a vacation rental that will perform better than average and give you the opportunity to enjoy it for yourself every now and again.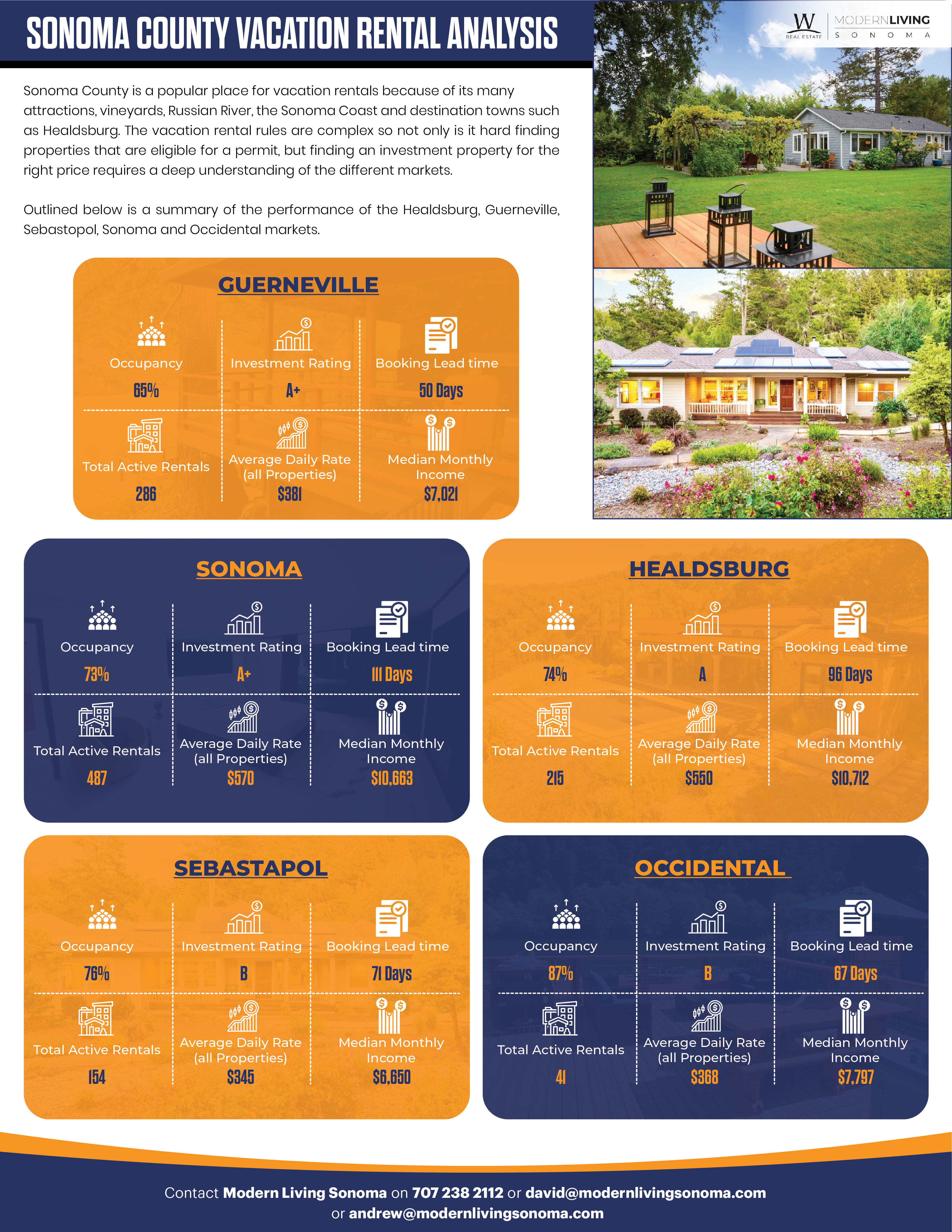 For more blog posts about Sonoma County Vacation Rentals click here
If you are interested in subscribing to AirDNA please use this link as it helps support my blog