A couple of weeks ago I sat down with Daniel Rusteen to talk about the launch of his second book, Profitable Properties. The new book called Profitable Properties is a definitive guide to setting up and running a vacation rental business. The book includes everything from how to analyze a vacation rental market to identifying a property to setting up and managing the entire online and offline experience. His first book, called Optimize Your BnB, is the most reviewed and highest rated book of its kind on Amazon.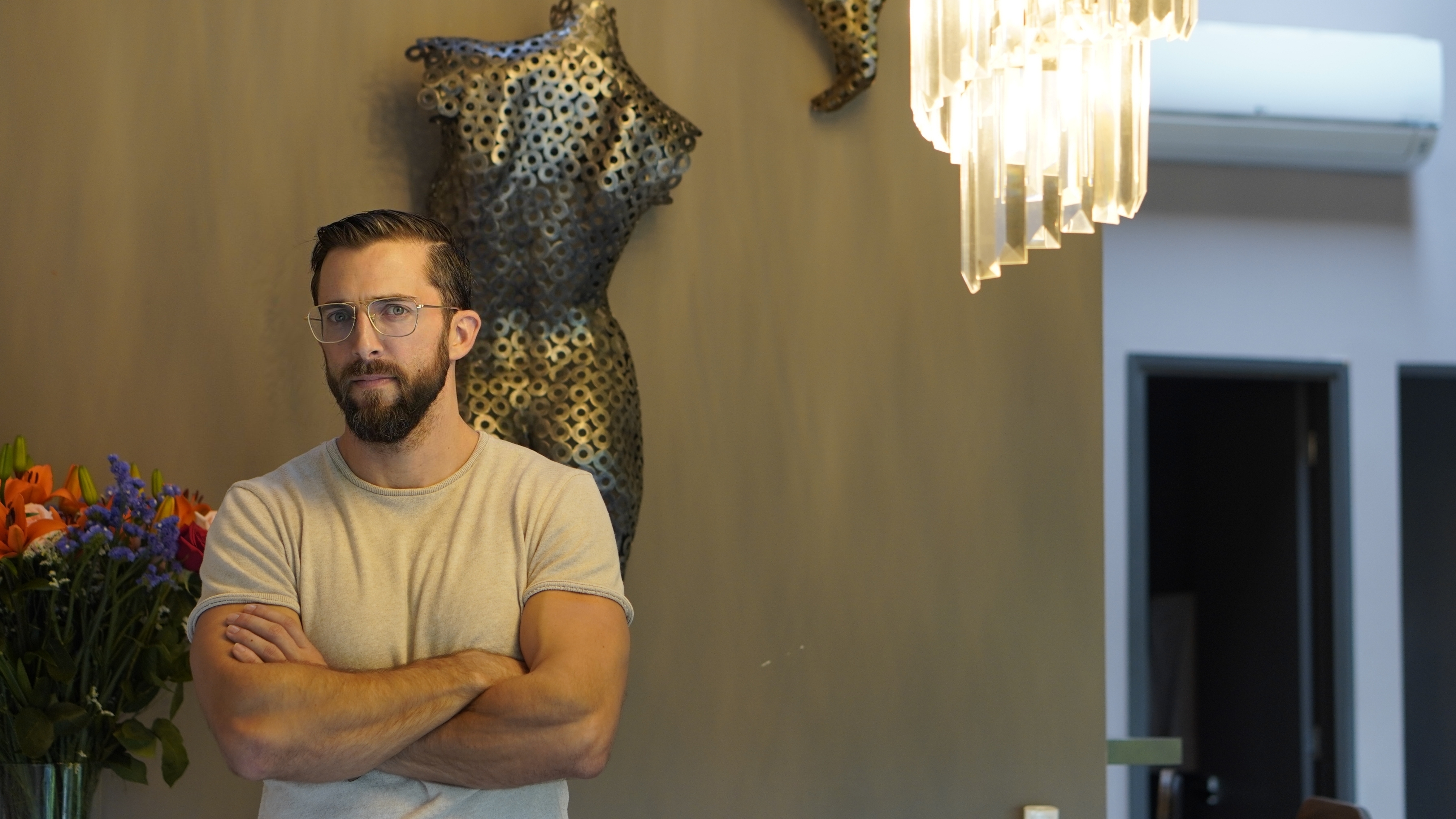 Daniel Rusteen, Author, Profitable Properties and Optimize Your BnB
I first met Daniel when I was looking for some help to run my own Airbnb. I was introduced to him by a friend who knew Daniel from his time working in the finance team at Airbnb. I met him shortly after he left his job at Airbnb, sold all his belongings and started to travel the world staying in Airbnb's and setting up his business to help people optimize their vacation rental properties.
Nearly six years later, Daniel is still traveling the globe, is established as a leading expert on the vacation rental business and has spent over 2000+ nights as a guest in over 100+ cities. In 2021, he bought his first vacation rental investment in Medellin, in Columbia where he has put into practice what he preaches, quadrupling the revenue of the property compared to the previous owner.
Daniel's whole philosophy is based around 'doing more with less'. "It's all about how you optimize every step in the process. How to find the right market and how to find the right property, in the right micro-neighborhood. My focus is on helping provide people with the information and expertise to get the most out of their properties. I am not interested in building out a huge roster of properties that I manage."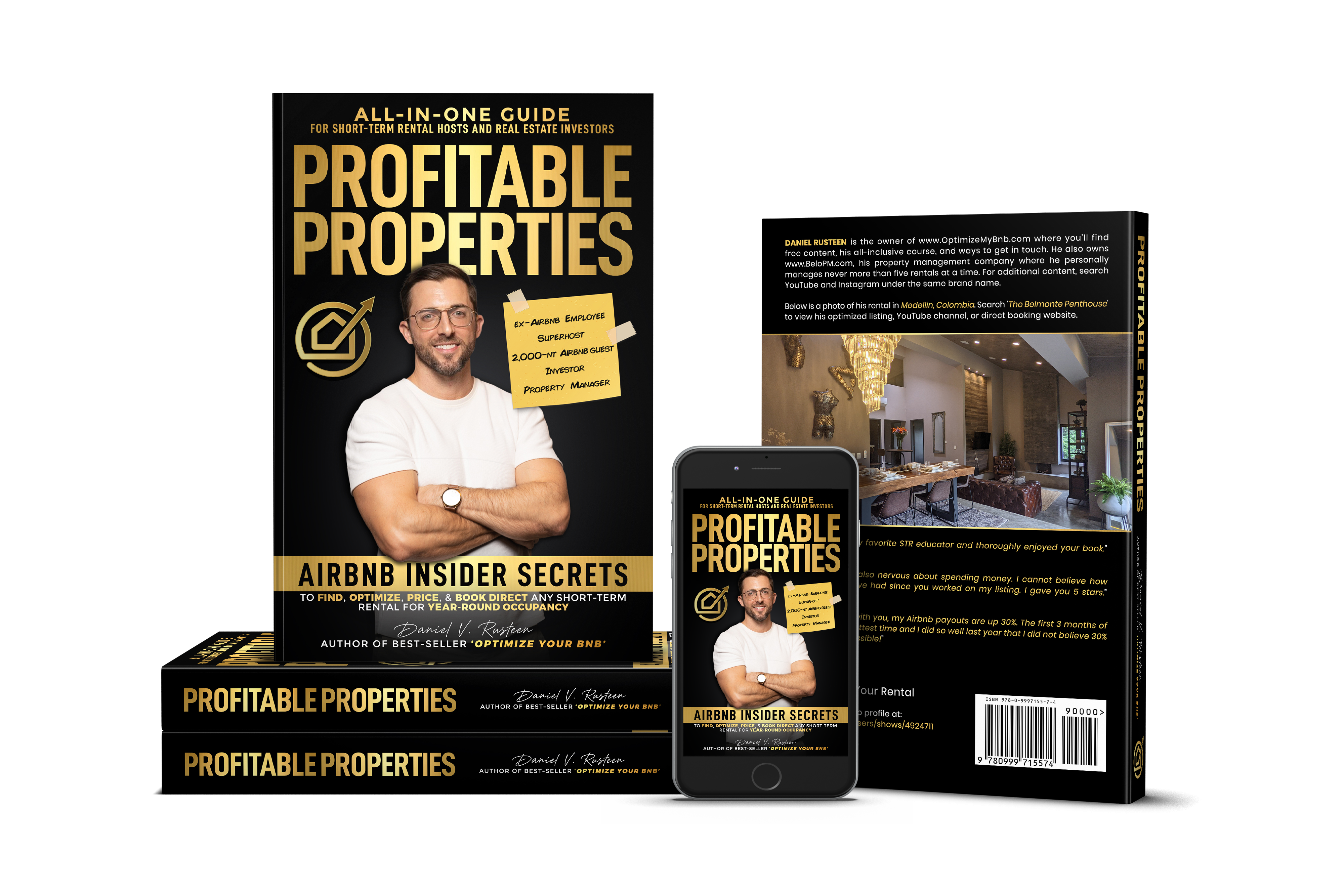 His latest book is a playbook for helping people every step of the way along the journey. The good news is that he has already tested it out on his own property and it has clearly worked with a four fold increase in revenues. "I must confess I was a little nervous putting my own property through the process just in case it didn't work. I was clearly confident it would work because I have been working with enough clients for long enough to know that the systems and processes I have designed, do work. However, until you really stress test it, you never quite know what the result will be."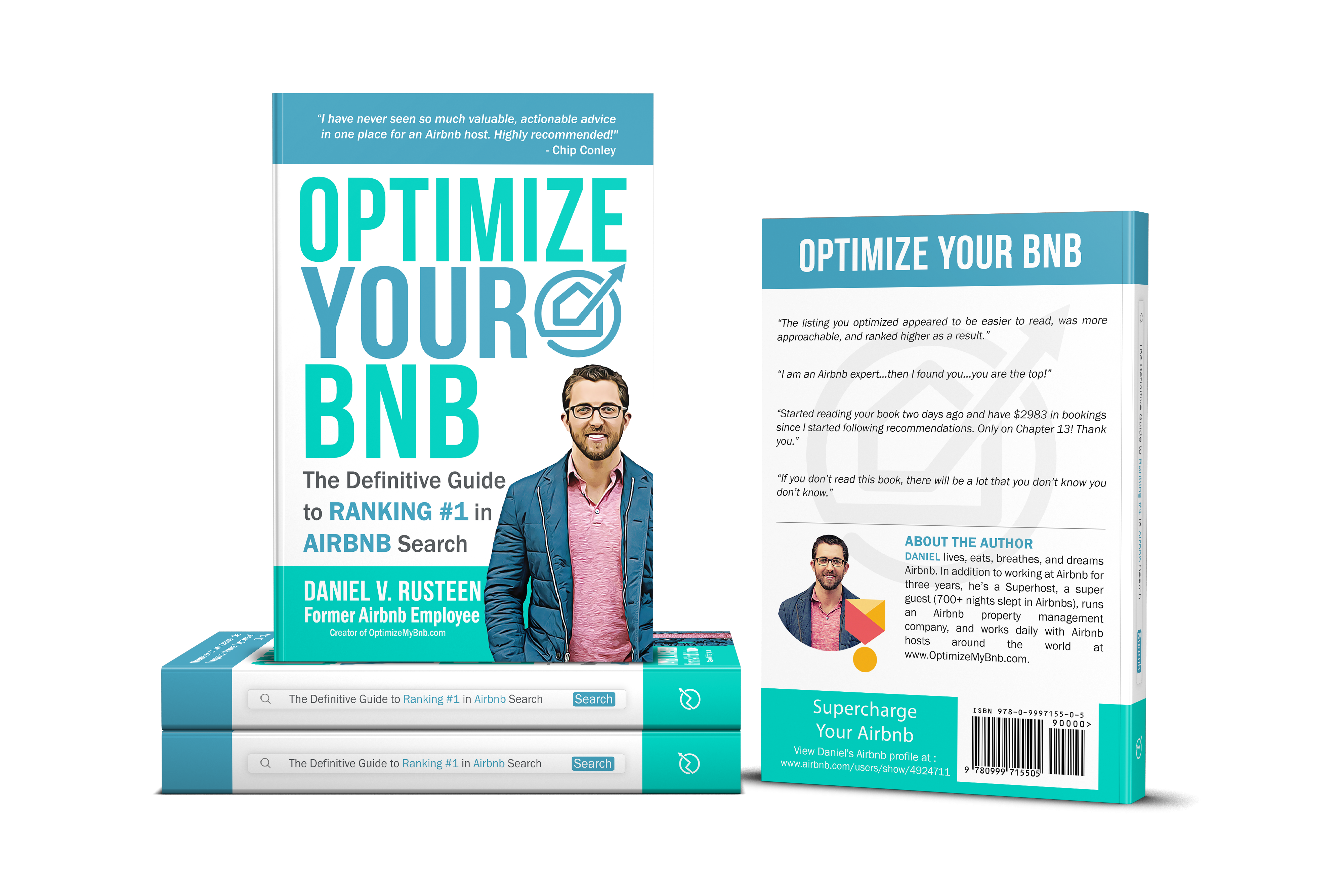 As part of his continuing journey to put his money where his mouth is, Daniel is going to be embarking on a project later this year to purchase a vacation rental in the US. "I am going to start from the very beginning and analyze the best locations across the entire US to purchase a profitable vacation rental property. Using everything I have documented in the book, I will then purchase the property, prepare the property and then launch the short term rental property."
As I am talking to Daniel, it is impressive to hear how committed he is to the process and confident of his success. With Daniel, there is definitely no case of Cobbler's children having no shoes!
While investing in a vacation rental is clearly a central part of Daniel's business, it isn't for everyone. "One of the attractions of owning an Airbnb for a lot of people is the fact that it is so-called "passive income". This is true on the one hand or certainly it used to be. A few years ago anyone could put a property on Airbnb and it would make money. However, it might not last for long because it only takes one or two bad guest experiences to quickly erode the growth in revenue,"
"For most vacation rental hosts, 9/10 guest experiences will be good but there will always be the odd one which isn't. It is when the guest experience doesn't meet expectations that the good host really comes into their own. To be a good vacation rental owner you have to be passionate about the customer experience. You need to always be looking at the big picture and thinking about how you can proactively ensure the best possible experience. It is the difference between thinking like an employee where you focus on the individual tasks to being the entrepreneur who is always looking at where the business can be improved," explains Daniel.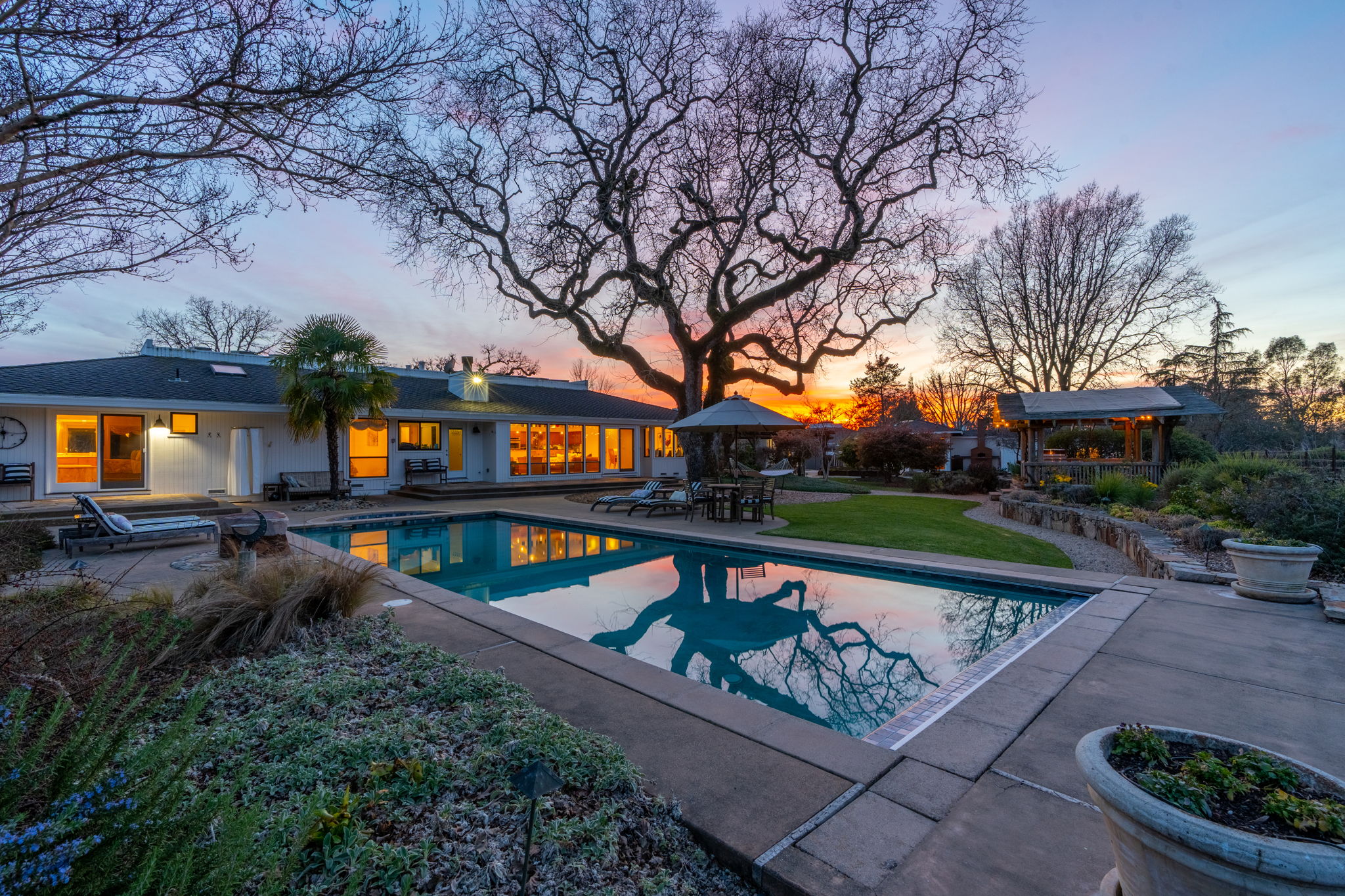 Once you have decided you want to get into the vacation rental business then working out the best market is the first step. At the top level, an investor may decide they want to invest in a broad geographic location such as Sonoma County, but there are so many different possibilities within the broader market area. Daniel has a really interesting way he thinks about this.
"I put locations into two broad categories. 'Discovered' markets and 'Undiscovered' markets. A discovered market is a market that is well known outside of the local market. For example, Healdsburg in Sonoma County. Everyone knows of Healdsburg as a destination for food and wine lovers. By its very nature a discovered market will be well known outside of the local market and will have a high flow of visitors.
An undiscovered market for example will have fewer guests visiting but there will also be fewer vacation rentals potentially making the demand for the available properties higher. My preference is always to try to find an undiscovered market," explains Daniel.
In talking to Daniel he used the example of Turkey being an undiscovered market. Unbeknown to me, Turkey is a major destination for people wanting a hair transplant. We didn't go into details but presumably properties close to some of the big hair transparent clinics could make a good vacation rental.
Thinking about how this might translate to Sonoma County, I would say that somewhere like Occidental is an undiscovered market for people in the Bay Area. They will know places like Guerneville in the Russian River area but Occidental is a town much less well know and definitely on the rise. It is also a place that attracts a lot of keen cyclists because it is the epi-center of gravel bike riding in Sonoma County so has its own unique appeal among a smaller community.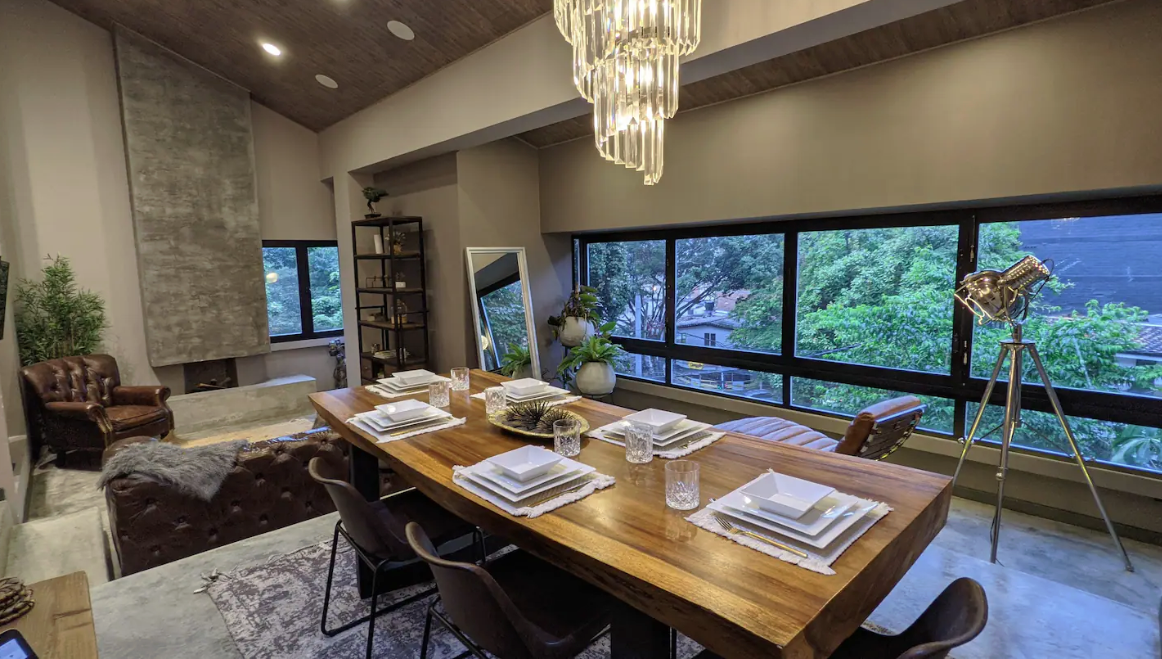 Having identified the specific market, one of the other pieces of the puzzle is to focus on the guest and really understand the interests and motivations of the guests so that you can tailor the guest experience to their needs. Daniel explained how he has tailored the experience of staying in his place in Medellin in Columbia to stand out among his target guests. "People who come to stay at my place in Medellin, come to have a good time. It is the type of place where people will be out late enjoying the nightlife and want to sleep in, in the morning. Knowing this, I differentiate staying at my place by offering a daily cleaning service and serving breakfast whenever the guests want it."
It sounds pretty obvious but I haven't stayed in many vacation rentals that are tailored to that extent. If I think about the Occidental example, it might be that if you owned a vacation rental in Occidental you might want to offer specific homemade snacks for bike riders and a bike tune-up with each stay as well as a cycle valet service and cycle guide on hand.
One of the big questions for a lot of people is how they are going to manage their property. In my experience, clients have very mixed experiences when it comes to using third party management services. That being said, I have a couple of local freelancers who do a great job for some of my clients who are very happy with the service they get.
Daniel strongly believes that you, as the owner, are the best person to manage the property and provide the best possible experience although he agrees finding a good local person is a good second alternative. The main message seemed to be to avoid the big vacation rental management companies.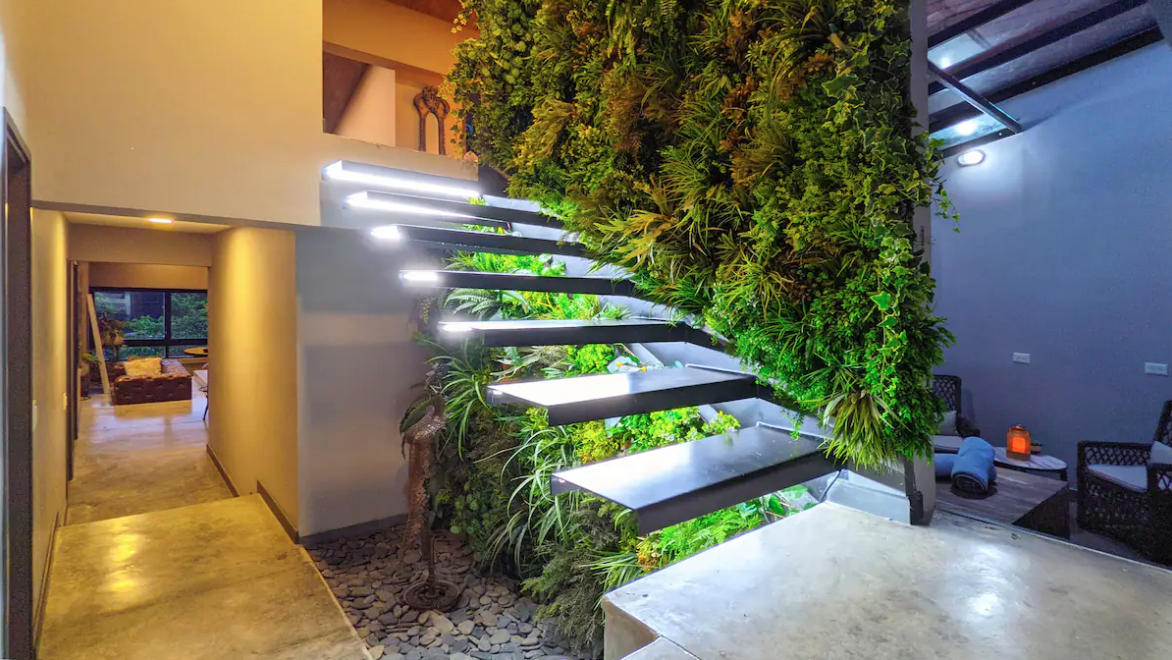 "If you set up everything per my blueprint, it will take you just one hour per week to manage your vacation rental. The key is to automate as much as possible while making sure to give information to guests when they need it. For example, you should send the information about checking in just before check-in so they have it when they need it. Similarly for check-out. Send it to them just before they check out. Don't barrage the guests with information. Share the information in bite-sized chunks when they need it," explains Daniel
"Another important part of the process is to optimize the listing so that there are no surprises and the guest experience and amenities are exactly as described in the digital handbook. Even simple things like having a digital lock, a simple one - the complex ones are more likely to break, just makes for a more seamless experience," added Daniel.
While we are talking about the different options for a property manager, Daniel makes a very good point that I hadn't thought about. Daniel explains, "the one person that is key to a successful guest experience is the cleaner. The best person to be a property manager is the cleaner. They will know when supplies need replenishing, when things get damaged or broken. If you can find a good cleaner, make sure to pay them well and they will be worth their weight in gold,"
I ask Daniel for any last words of advice for anyone about to invest in a vacation rental. "Before the pandemic, anyone could get into the vacation rental business and likely be successful. It is now definitely harder than it was because there are lots of professional investors as well as builders who are building homes specifically for the purpose of operating them as vacation rentals. That being said, if you are methodical about identifying your market, clear about the guest experience you want to create and optimize every aspect of the process, you can still create an incredibly profitable property," concluded Daniel.
If you are interested in learning more about Daniel Rusteen and working with him to create a profitable vacation rental property, there are a number of resources and services he offers:
Buy the Book: Profitable Properties
Buy the Course: His full video course will be coming out later this year price at just over $1000 (my readers get a 50% discount with discount code - please contact me for details)
Market Analysis Report: $650
Some of Daniels Favorite tools are as follows:
Analyzing potential revenue: Alltherooms.com
Messaging Platform: Guesty.com (Basic and pros)
Property Management Platform: Hostfully.com
Pricing Engine: www.pricelapse.com