I talk to clients all the time who find a property they like but it is just too outdated for what they are looking for. Let's face it a lot of properties in Sonoma County have dated bathrooms and kitchens and a style that feels like yesterayear. Are you nervous about taking on a project because you don't know the things you need to watch out for and how much you can expect to pay to remodel the kitchen and/or the bathrooms? In this blog post, I will walk you through the pitfalls to watch out for as you consider buying a property that needs a remodel and give you detailed costs on what it takes to remodel a bathroom and a kitchen in Sonoma County.
Before you make that offer, make sure to understand what you are getting into by first thinking about all the things that might go wrong!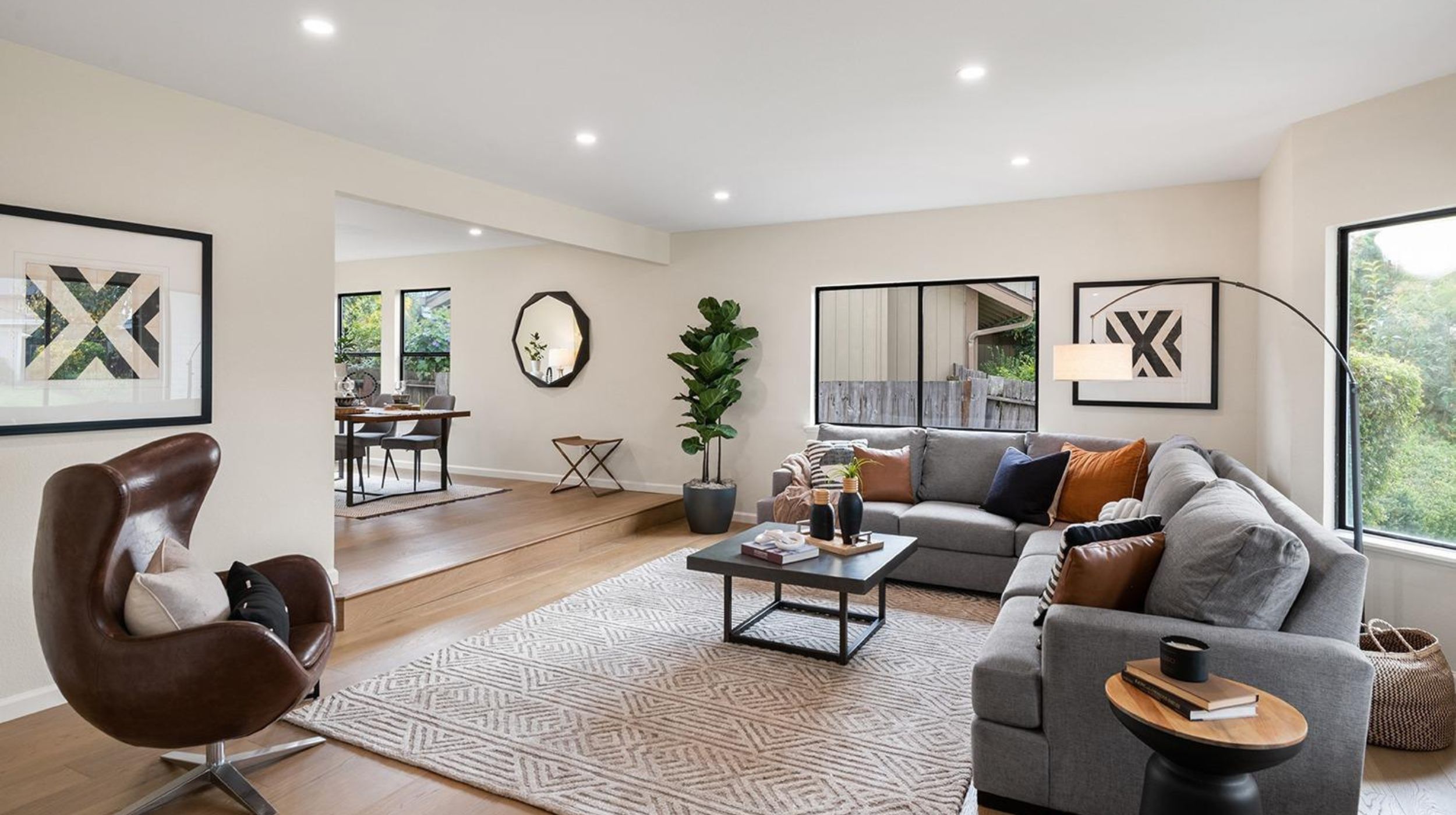 1. Budget For A 30% Overrun
The first thing to know if you don't already is that remodeling almost always goes over budget. Most experts estimate you should tack on an additional 20-30% over your initial renovation budget. Why so much? There are generally two reasons project costs go over.
Once you start updating a home, you often find more issues that need addressing. For example, what you thought was a cosmetic kitchen refresh might turn into a full gut job once you open up the walls and find leaks or faulty electrical.
The second reason is more in your control but most people will start adding additional items to the scope after you start and after you have got your bid from the contractor. That extra sink in the kitchen island or deciding to change out all the light switches to dimmers because you added one in the kitchen or discovering the tile you really like is twice the cost of your allowance for tile will all start to increase the cost. The only way to avoid this is to plan in advance and be really diligent about thinking through the scope of the entire project. This is where having experience of doing it before is invaluable.
2. It Will Take Longer Than You Think
Only the smallest remodels will take a couple of months. For example, I recently remodelled a couple of bathrooms and we did it in six weeks but I have been through this numerous times so I know how to get everything lined up. Even then I ended up waiting 10 days at the end while we waited for the tub because I didn't order the tub early enough, or rather I chose a tub that wasn't in stock and had to be delivered from New York! Most remodels will likely take you 6-12 months. If you're planning to do major renovations, expect the project to take up to a year. Dealing with permits, contractors' schedules, and unpredictable delays, large remodels almost never wrap up on time. And if you're living in the home throughout the renovation the remodel will almost certainly take longer because the contractors will have to work around you to turn off electricity and water etc. You also need to be prepared, for lots of dust, noise, and inconvenience for months on end. (I'm sorry to paint a gloomy picture, but it's true!). Some of this can be in your control though, as being thorough in your planning upfront can reduce the number of change orders, which are often the biggest cause of delays.
3. You Will Need Specialist Contractors
A lot of people will plan to do work themselves but the chances are your DIY skills will only get you so far. Doing minor cosmetic upgrades yourself can save money, but taking on anything more complicated or structural is not recommended.. If you don't have renovation experience, projects like rewiring, plumbing, and structural work are best left to the pros. Attempting them yourself will get you into trouble so you will need to allocate the necessary funds to pay subcontractors.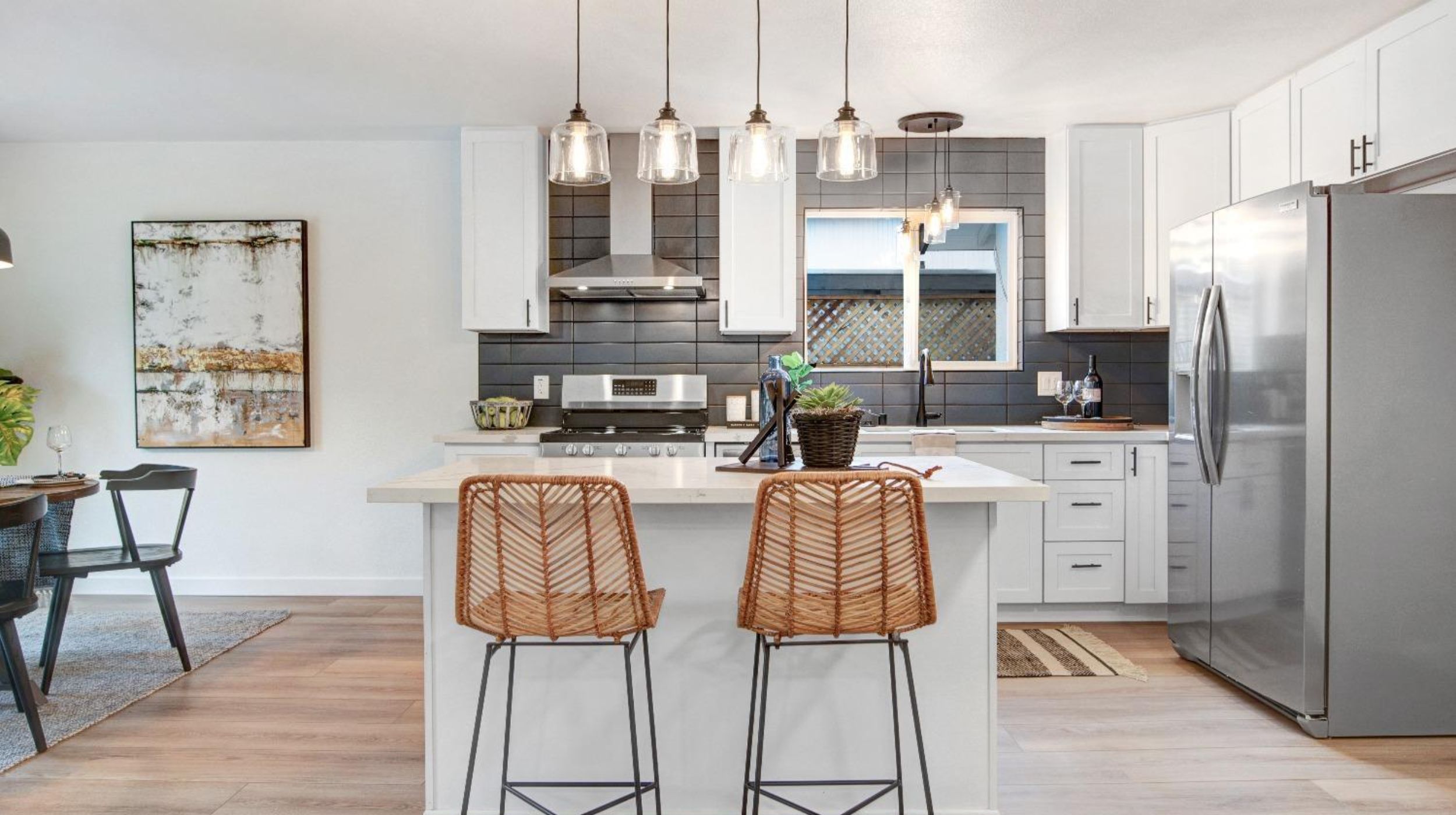 4. Hidden Costs Add Up Fast
On top of the renovation budget, factor in appliances, fixtures, landscaping, furnishings, and more. The costs of finishes start to add up. You might think going $3 per sq ft over budget on the floor isn't much it soon starts to add up when you realize you have gone over on tile costs or forgot you need to buy all the light fixtures. The best thing you can do is put together a spreadsheet that literally has a line item for everything and then you can put in allowances for everything from light fixtures to tiles to floors so that you make sure you have thought of everything.
5. Old Homes Hide More Problems
I hate to say it but old homes often have expensive problems. Properties built before the 1980s are at risk for issues like asbestos, lead paint, cast iron plumbing and inadequate electrical panels which will need upgrading in order to be brought up to code. Remediating these hazards can get expensive if you need to bring in a specialist asbestos remediation company. For even older homes that date back to the 1950s and before, you will likely find old knob and tube wiring which can be fine but there is often no earth so at some point you are going to want to replace it.
The other challenge for more rural properties is that some remodels will trigger an update to a septic system if you have a really old system. Again this is something you would want to clarify with a septic expert or the county prior to starting the permit process so you know what is going to be requested by the county. The other item that frequently comes up when taking on an extensive remodel is the requirement to then put fire sprinklers throughout the entire home. The trigger for fire sprinklers is often once you start remodelling over 50% of the sq ft of the home. also, if you have a secondary unit designated as living space, the percentage that you can remodel the main house before triggering sprinklers is a percentage of the entire living area not just the percentage of the primary structure.
6. Spend Money On the Things That count
Just because you spent $500k on your house doesn't mean it will automatically appraise for $500k more. We often get calls from sellers who expect because they spent $200k on a remodel they will automatically get that money back. This reminds me of a home in Healdsburg that was totally remodelled 5 years ago and so the owner expects it to be worth close to what another newly remodelled home sold for. The problem is that they chose horrendous kitchen and bathroom finishes so it may as well be original as far as a new owner is concerned because they will want to remodel it. Location and market conditions play a big role in appraised value. You should always be conservative when estimating your after-renovation home value. If you are thinking of doing a major remodel, get in touch and I will be able to tell you if you will get your money back. You might also be interested to see the recent video we did below on the best places to invest in your home to get the biggest bang for the buck
Two areas where you can often get your money back are on kitchen and bathroom remodels. So let's walk through the costs of remodelling a kitchen and a bathroom in Sonoma County.
How Much Does It Cost to Remodel A Kitchen In Sonoma County?

Understanding the costs involved will help you budget realistically. For the purposes of this example, let's assume we are remodeling a home of between 1500 - 3000 sq ft.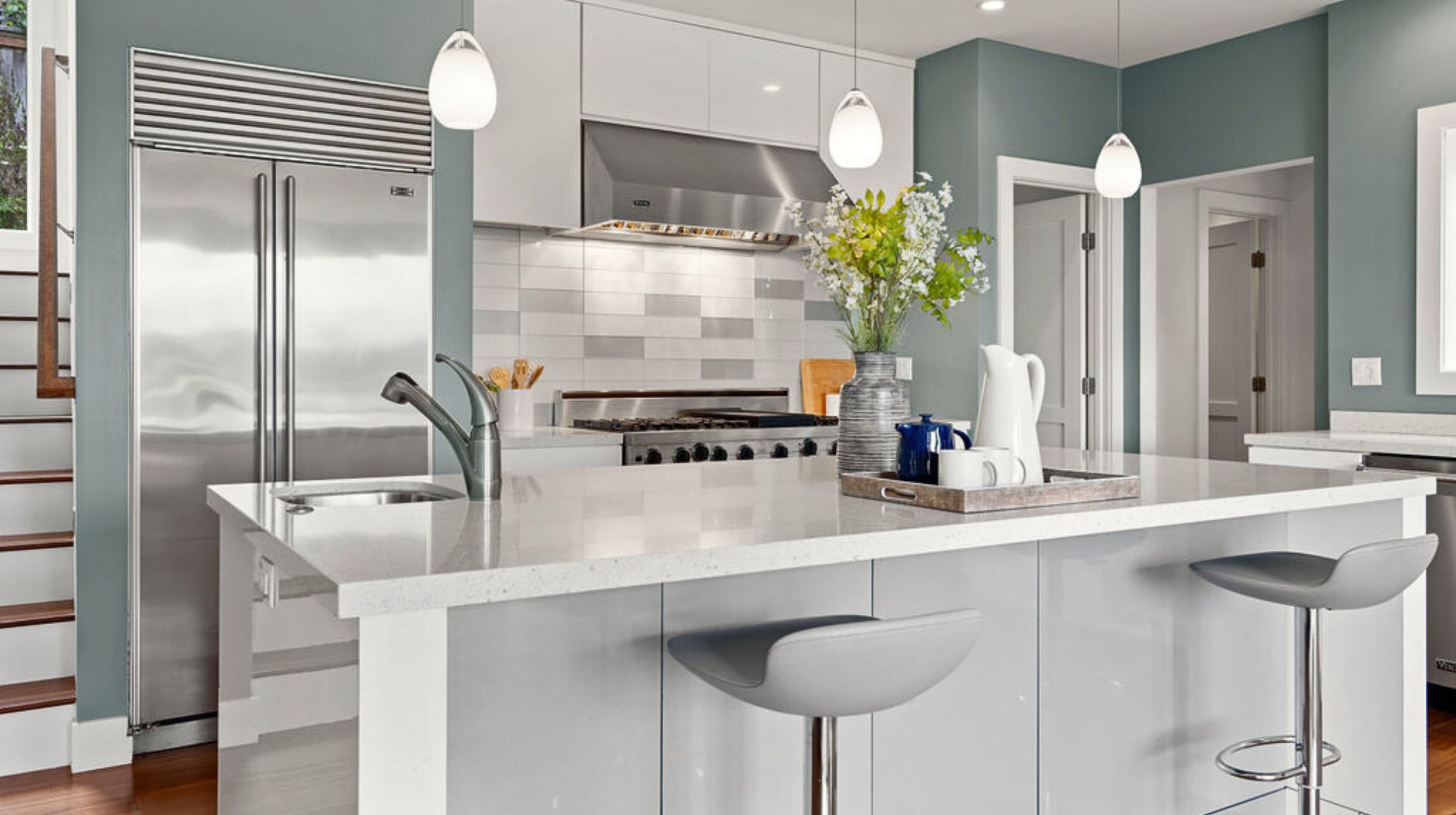 Cost of Appliances
You probably won't believe me when I say you can easily spend close to $50k if you buy Thermador, Wolf, Sub Zero appliances especially if it includes a built-in refrigerator which just on its own can cost $15k and freestanding stove.
At the other end of the scale if you are buying lower end appliances from companies like GE you can buy a set of appliances for less than $7500
Cost of

Cabinetry

Again this is a broad range depending if they are custom, semi-custom or off the shelf but it is hard to get cabinets for under $10k and those are more likely to be MDF vs real wood. You can spend $100k from a custom European kitchen cabinet supplier but I think most people can get the cabinets they want for less than $50k.
Cost of

Countertops

There are so many different materials from Granite to quartz to Corian to Quartzite. Once you start adding in backsplashes from the same material or doing a waterfall edge where the counter top goes down to the floor, costs start adding up quickly. If I was re-doing a kitchen and a couple of bathrooms I would allow from $5k at the low end to $25k for all the countertops.
Cost of

Flooring

Depending on whether you are looking at a laminate floor or, vinyl at the low end, luxury vinyl plank in the mid range and then engineered wood at the higher end you can expect to pay between $5-$15 per sq ft fitted. I should say that if you do want wood (not engineered wood) you will pay a bit more for the materials but the installation will definitely be more.
Cost of

Plumbing

If you are changing the layout of a kitchen then you will likely be rerouting pipes, sink fixtures, garbage disposal, insta-hot water and addressing any leaks. You will quickly spend $5000. For example, an Instahot alone is at least $1000
Cost of

Electrical

If you are remodelling the kitchen the chances are you will likely want to put in extra circuits, recessed lighting, pendant lights and under-cabinet lighting. This will likely cost in the region of $4000 to $8000.
Cost of

Venting/HVAC

Ranges require proper venting. Heating/cooling may need extending to an updated kitchen. This will likely cost up to $5000 as long as there are no major changes needed
Cost of

Permits & Fees

Just the local municipality fees, permits and inspections will cost you up to $3000 on permit fees alone. This doesn't include any additional soft costs for architects drawings, surveyor and structural engineer fees for any structural work. If you take on an architect or a designer they will often charge as a percentage of the cost of the job which can be as much as 20%. If you do use these services I would always try to negotiate a fixed fee for the work

As you can see, kitchen remodels involve much more than a fresh coat of paint. And expenses add up quickly with high-end appliances, custom cabinetry, granite counters, and new lighting. Don't be surprised if your kitchen refresh approaches $50,000 or considerably more if you use an architect or designer and get into custom finishes and cabinetry.
How Much Does It Cost to Remodel A Bathroom In Sonoma County?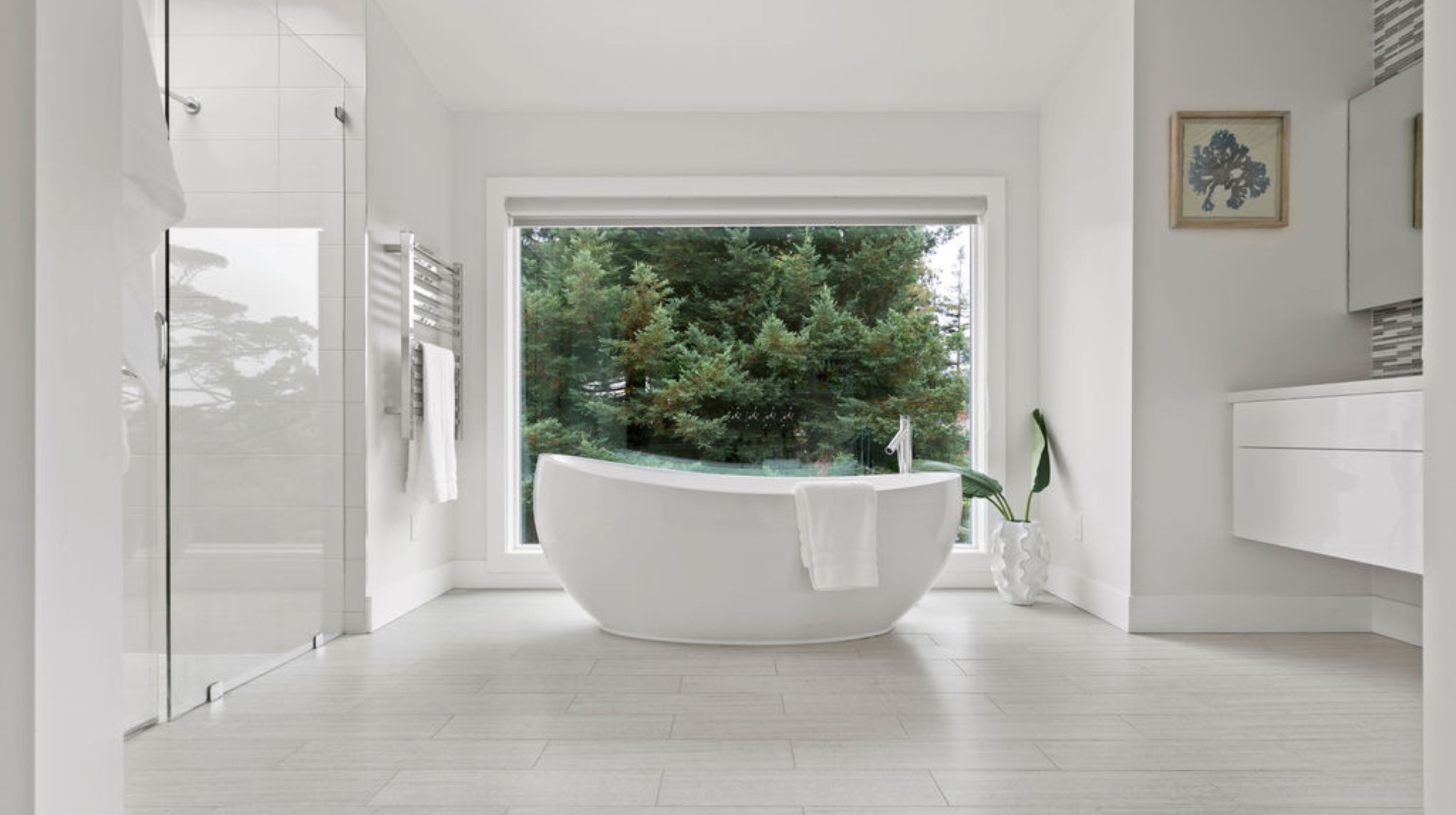 The other area it is always worth investing in is bathrooms, both guest and primary bathrooms. I actually just went through the process of remodeling two bathrooms so it is fresh in my mind.
Cost of

Plumbing

As well as replacing the rain and water supply lines you will need to buy the new valves, faucets, sinks, toilets and tubs. If you buy lower end fixtures at somewhere like Home Depot you should be able to keep the costs for the plumbing under $10,000. If I look at how much I spent on all the fixtures and fittings for a remodel of a couple of bathrooms it was $13,000 but that included an expensive stone soaking tub.
Cost of Waterproofing
Even before you get to tiling you will need Proper waterproofing with membrane, cement board, tiling backer which will likely cost $2000-$4000. If you are creating a shower cubicle at the higher end with half inch glass, the glass alone will cost $3000.
Cost of

Tiling and Surface Materials

It always amazes me how much tiles and tiling costs. I think generally you should be able to get a couple of bathrooms tiled for between $4000 and $8000. Admittedly I chose some pretty niche finishes but my tile for two bathrooms was $7000 and the cost of the tiler to do all the waterproofing and tiling was $7000.
Cost of

Electrical and Ventilation

You will likely need lighting for sinks, recessed lighting for the ceiling, bath fans and GFCI outlets as needed. This will likely cost $2,000 to $4,000.
Cost of

Permits & Fees

Whether or not you need a building permit will depend on the scope of what you are doing but if you are doing an extensive remodel your building permits, plumbing, electrical, and other local fees will likely cost $2000 to $4000 and if you need to get any plans done by an architect or engineering drawings that cost could be higher.
Cost of

Hidden Costs.

It isn't unusual when you re-do a bathroom to find some hidden damage caused by an old water leak which has caused rot, mold or termite damage that is uncovered once you rip the old bathroom out. Repairing this damage could take anything from $500 to $5000 and is likely not something you have budgeted for.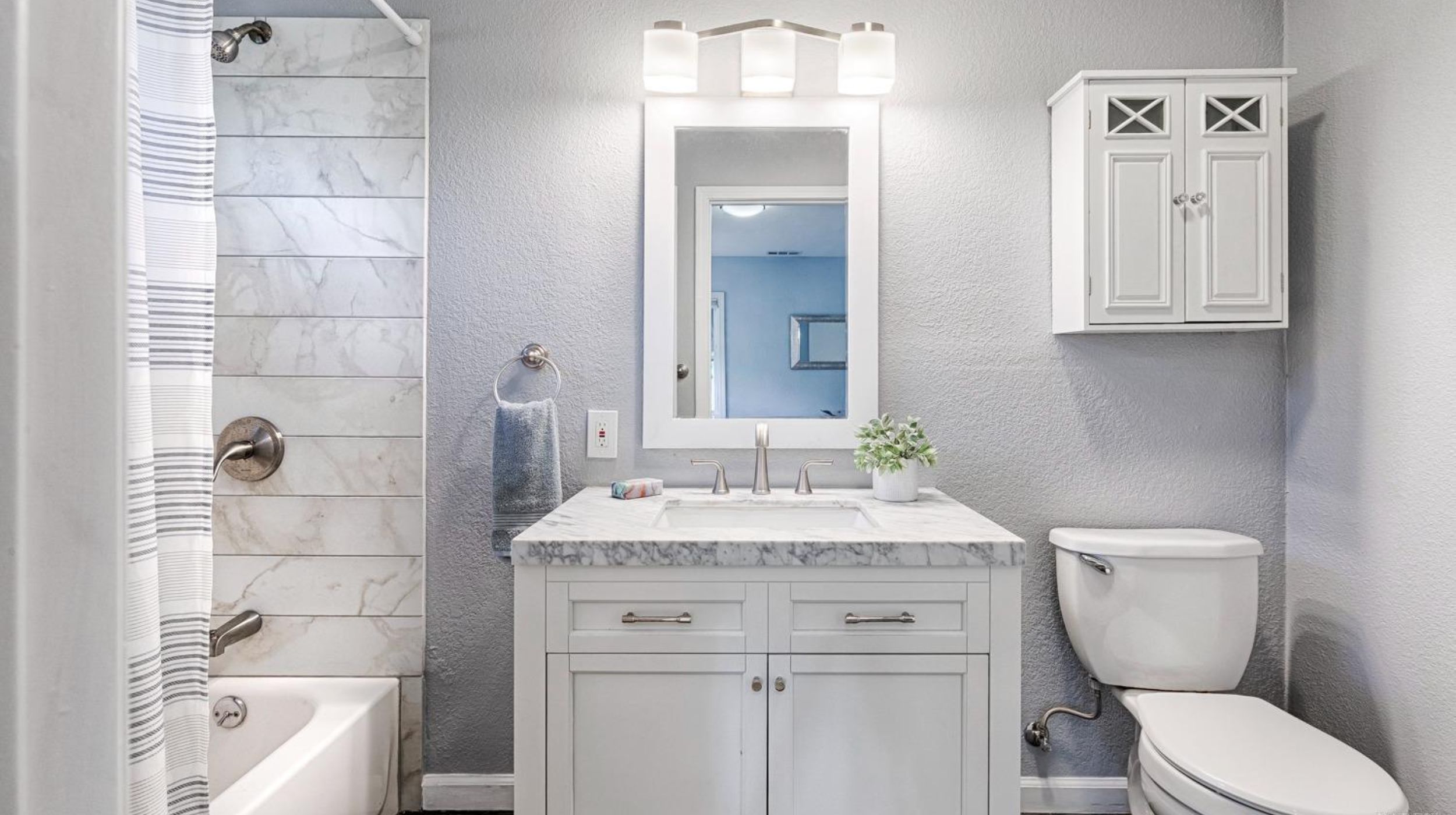 In Summary
Once you start breaking down the costs for a kitchen or bathroom remodel you can see how the costs start adding up but also how many different trades or skillsets are involved. To re-model the two bathrooms I recently completed, I spent approximately $38,000 for two fairly high end bathroom remodels with some nice finishes and a soaking tub. Like kitchens, bathrooms can have hidden costs but you absolutely should be able to do a cosmetic bathroom remodel for $10,000 and do a really nice remodel for $20,000 per bathroom.
So do you still want to buy that home that needs a remodel? If you have never done it, it probably feels daunting but it really isn't. If you buy a house with a floor plan that you like but just needs a new kitchen and new bathrooms and new flooring throughout, you really can add a lot of value. Of course you will have to live through the disruption but if you do the right things you will have a more valuable asset because of your hard work and inconvenience.