Are you in the market for a new high end home in Sonoma County? One of the decisions you'll face is whether to buy new construction or opt for an existing home. Each option has its own set of advantages and disadvantages that can significantly impact your home buying experience. In this blog post, we'll delve into the pros and cons of buying new construction and existing homes in Sonoma County. Exploring the key factors, such as customization, cost considerations, and neighborhood dynamics, it will help you decide if buying new construction, whether for a primary or second home, will be right for you given your preferences and long-term goals. Let's dive in and explore the possibilities. Let's start with the pros of new construction.
What Are the Pros of New Construction?
Modern Design
If we look at some of the new construction around Healdsburg right now at places like Montage, Mill District, and even the game changing $10.5m new build at 728 University St, the common theme is the modern design. There is no question that one of the biggest attractions of new construction on high end homes for a lot of people is the modern aesthetic. This is something that you just can't get with an older home. While I don't specifically have any data to support it, the limited supply of homes with the sleek modern aesthetic will almost always cost a premium.
Floor Plan
Alongside the modern aesthetic comes a contemporary floor plan. If we look at a home built in the early 1900s vs a home built today the proportions of the rooms are very different. We can see that in many of the Victorian homes in downtown Healdsburg. New construction homes, on the other hand, will often have 60 ft great rooms with 12 ft ceilings giving a real sense of space. Not to say a modern home can't have lots of different rooms but generally, there will be a more open flow to the home when compared to an older home.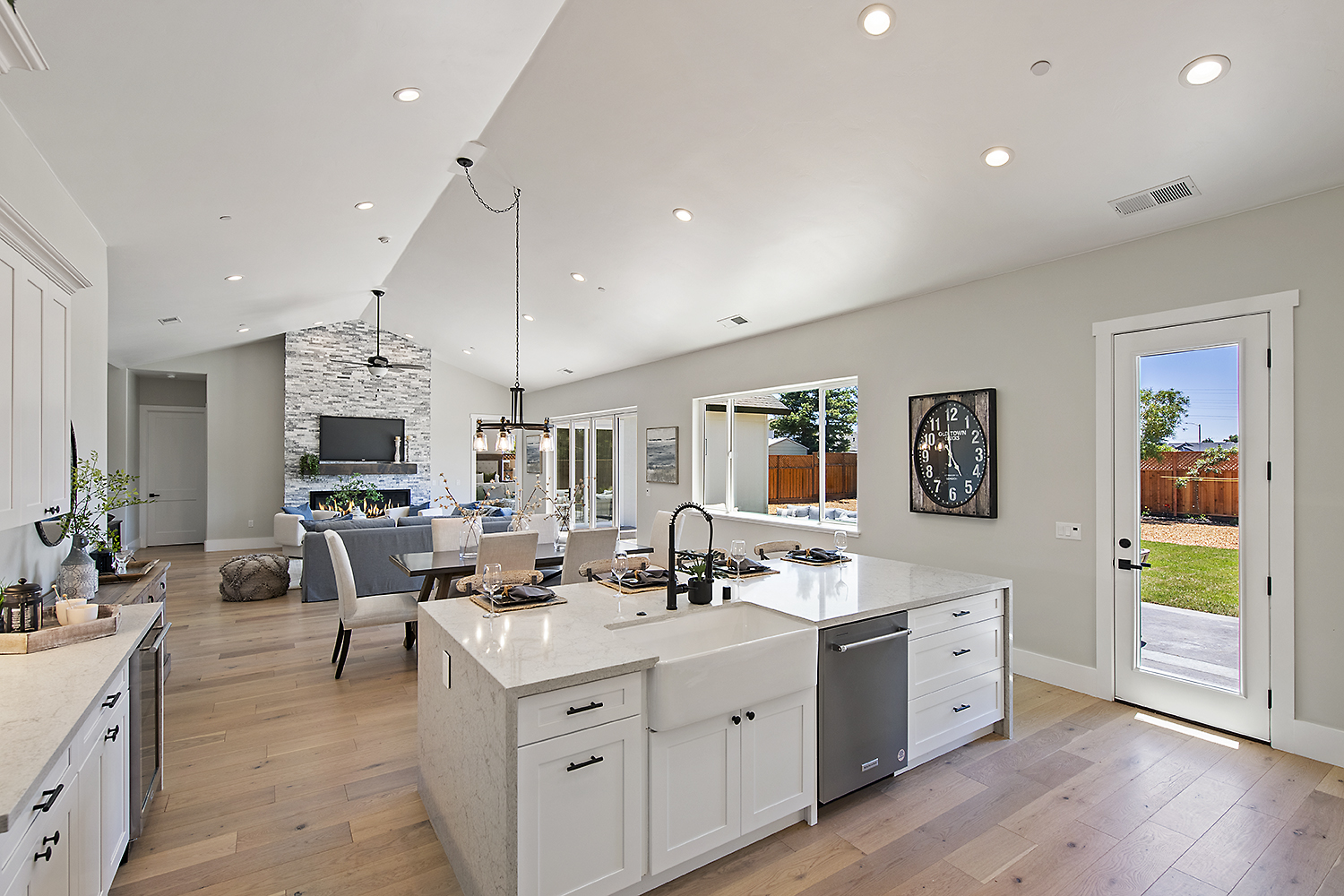 New construction doesn't need to be modern though. We just listed 7509 Lambert Drive which is a traditional-looking home but because it is new it has a huge open floor plan with large living, dining, and kitchen area as well as a primary bedroom suite that is so much larger than you would get in a traditional home in the $1.7m price point.
Lower cost of Maintenance
It is stating the obvious but there will inevitably be less maintenance with a new build home. There are no major deferred maintenance items that you get on an older home. For example, if you buy a home with a roof that was put on 15 years ago and stay there for 5 years the chances are you will need to replace the roof which is a big cost over a 5 year period.
The good thing about new construction is that the condition of the house is entirely down to you! If you look after it from the day you move in, you will not have any problems down the line. However, if you are the type of owner who doesn't carry out all the basic maintenance you can expect problems down the road if you stay there for 10 years. In that sense you make your own bed with new construction maintenance costs.
Warranties
In California, there is a standard 10 year warranty that will cover the structural integrity of the home. Aside from the 10 year warranty there will also be a 12 month warranty whereby the contractor will come back at the end of the first year to "clean up" any items that have come to light. For example, if there are a few surface cracks in the walls due to settling they will repair them and paint over. In addition to that there will generally be 3 and 5 year warranties for other systems within the house covering the plumbing and electrical as well as the heating and air conditioning.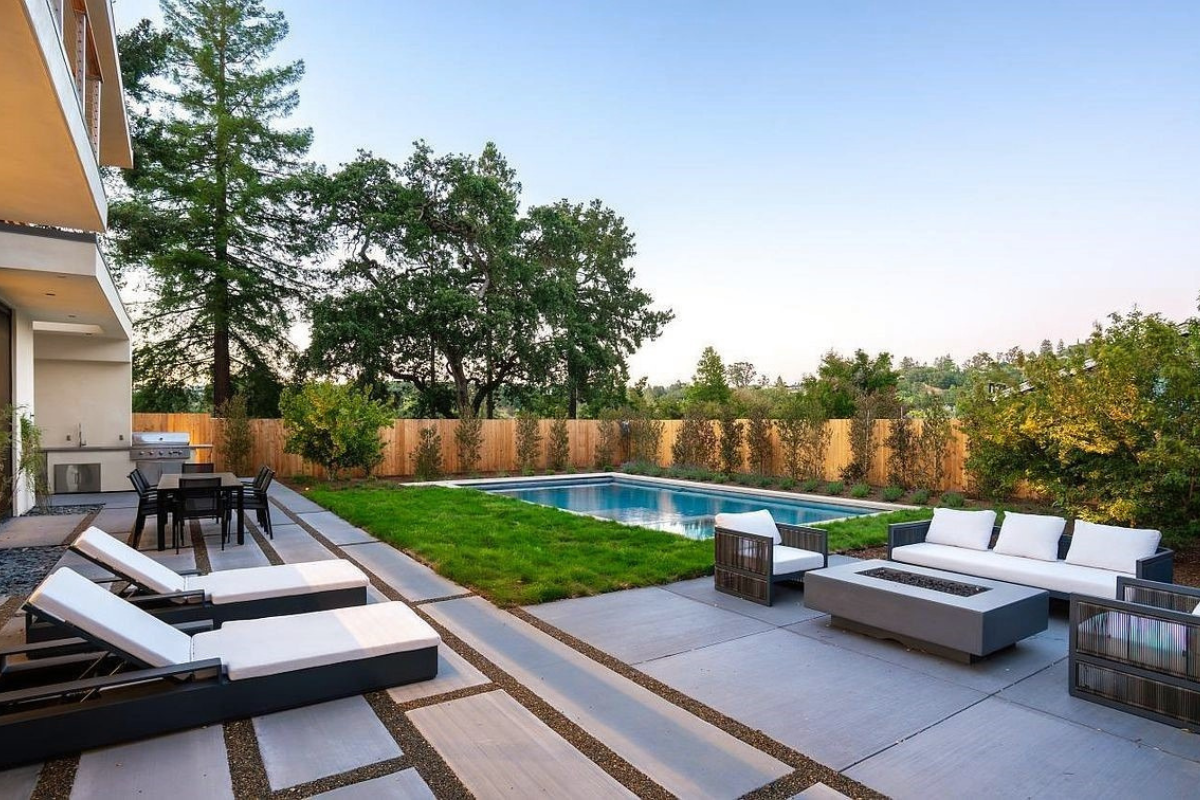 Smart tech
If you are into gadgets then it is likely a new home will come with lots of bells and whistles that will appeal. Everything from an iPad to control all the blinds, heating, cooling, and sound system to an irrigation system that is connected to the local weather service. Perhaps more important than that is the fact that the home will have been pre-wired for fiber and will likely have speakers pre-wired into the ceiling for in-room audio. When I remodel any home that involves opening up the walls, I will always install in wall speakers. It's definitely a luxury but once you have had it, it's hard to go back!
Sustainability
If sustainability is important to you then a new construction will always be more energy efficient. While your home may not be entirely electric, it will likely have electric heating and an electrical water heater and in some cities will be required to have solar. If you want to know more about the sustainability of homes I have a video about how gas is being phased out of homes in California.
What Are The Cons Of New Construction?
Price
There is no question you will pay more. On lower end new construction, you will likely pay 10% more, and as much as 20% more on higher end construction. If I use the example of 728 University St, which is a $10.5m new construction home in Healdsburg, you could argue that the price premium is 100% given it is twice as expensive as anything a similar size that has ever been sold before. Of course, it is only a premium once someone pays it so let's wait and see.
The Resale Price
One of the challenges of buying new construction in a place like Mill District is that this project is being built over a 10-year period so if you buy one of the properties in the first phase and look to sell it five years down the line the chances are you will be competing with the developers trying to sell their latest phase. Not only will you be competing with their inventory but you will be selling a "used" home compared to their shiny new home!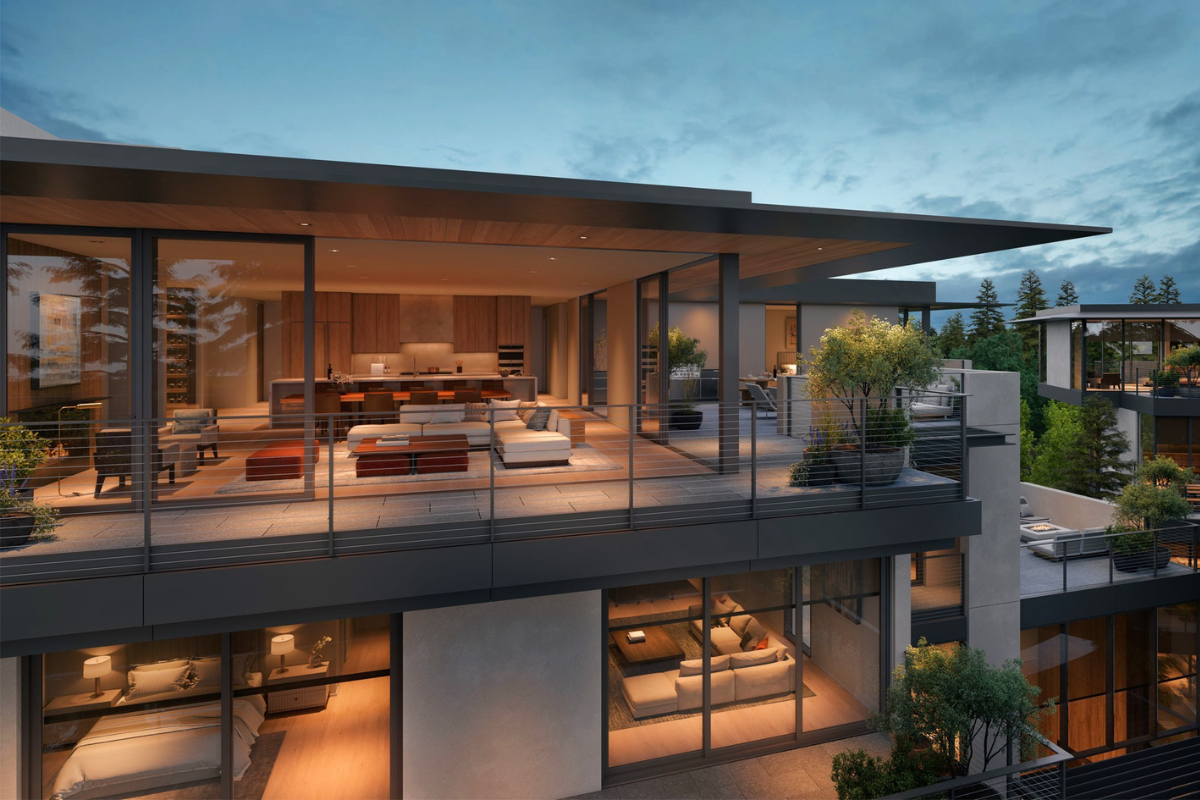 Construction Noise
With a big development such as Mill District or Montage, there will likely be construction taking place for the next 5 plus years so you will need to get used to a certain amount of disruption. Even in smaller subdivisions, depending on when you purchase and move in, you will likely be living among construction when you move in. If you are looking at a one off new build home being built by a spec builder then this is clearly not a problem.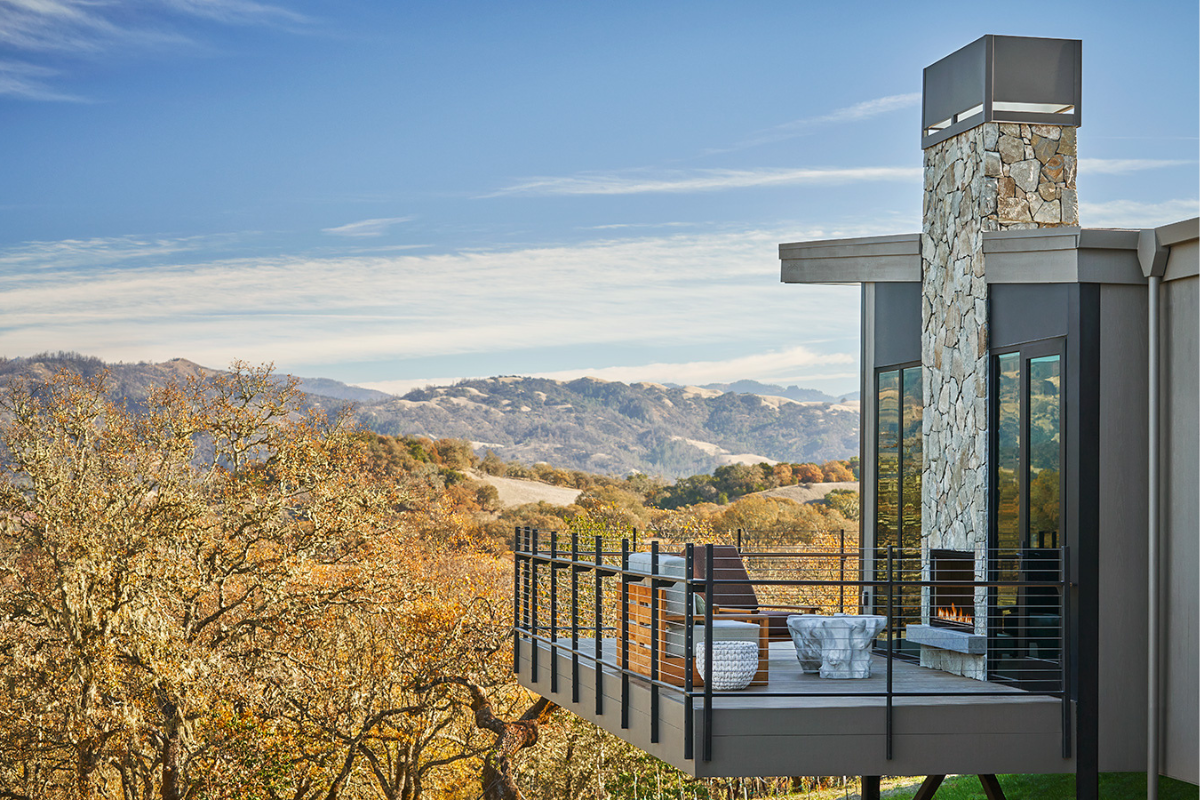 Mature Landscaping
It is easy for a builder to create a well-landscaped yard with grass, plants, beds, etc but it is a lot harder to create an outdoor space that has a more mature feel. Of course, if the budget is unlimited, then a builder can buy some mature trees but it will never replicate the feel of a yard with mature trees. That being said I was lucky enough to represent the sale of a development in Healdsburg called River House which was a high end development of eight homes. On this project, the developer went to great lengths to preserve some of the mature redwoods and fruit trees which made a huge difference to the overall feel of the development.
What About Location and Neighborhood Considerations?
The Location
As with any real estate purchase, the location is key. Regardless of the aesthetic of the home, the location of any new construction is almost more important because by its very nature you will likely be taking a bit of a gamble on the area that is not yet established. If we think about the most recent construction in Healdsburg such as Mill District, Montage and the River House development down by the river they all have their challenges. For example, Mill District often gets a hard time selling $5m homes next door to Mcdonald's. This is true of regular homes as well. Location is key. It is no different with new construction.

The Local Neighborhood
If we think about Arden, the new construction that was finished last year, on the north edge of the city, it doesn't really have amenities close by so at least people buying there knew that when they decided to purchase. If we take Mill District or the new development at North Village, there are going to be a whole bunch of new retail units close to both of these developments but there is no knowing in advance what they will be and if the new restaurant is going to be any good. It's always good to know what is planned for an area for the next few years because it could make a real difference in the neighborhood over the longer term.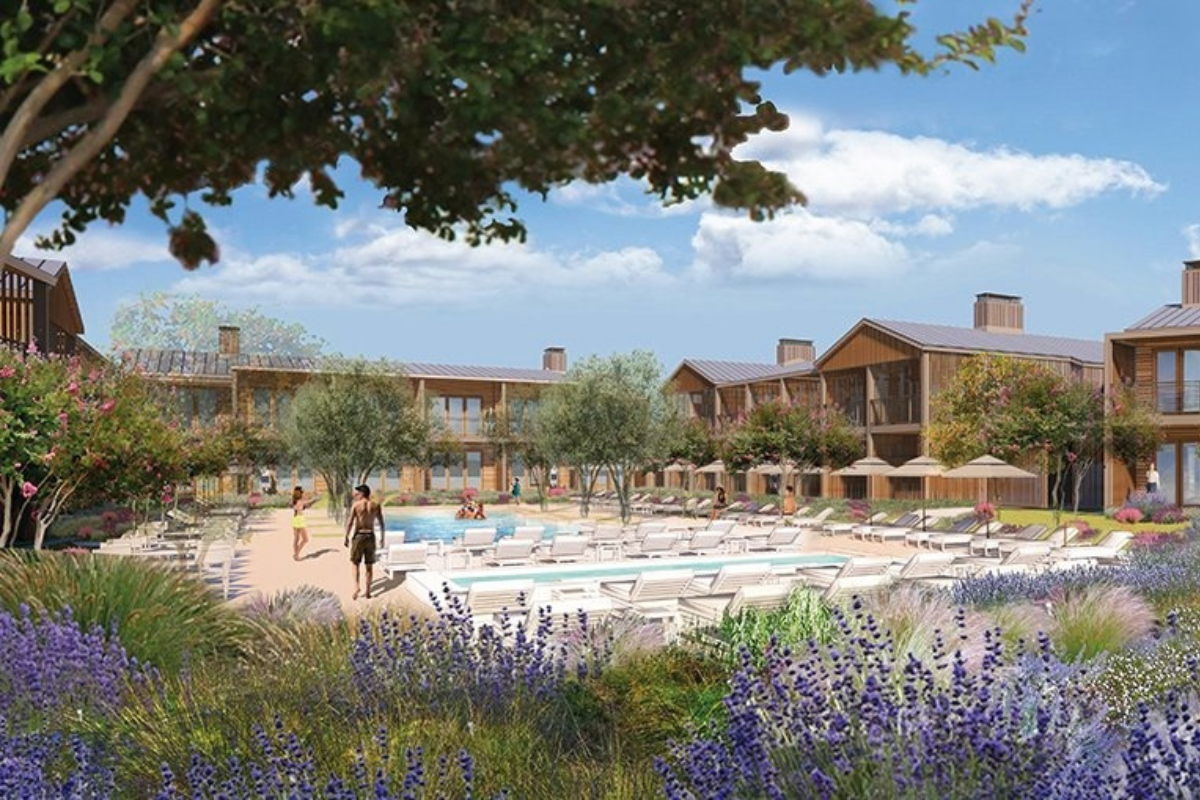 The Community
Again, the feel of a place like Mill District, Arden, or River House is all about the people which is not something that can be manufactured. RiverHouse is a great example of where creating that sense of community was very intentional from the get go. This development was deliberately designed to create a sense of community with, for example, Dutch doors to make it easy for people to interact. They also intentionally put the garages to the side so that people had to walk past each other on the way to and from the car. What's even more impressive, talking to people who live there, it worked.
The Infrastructure
When you build new construction at the scale of Mill District or Montage then there are bound to be consequences given the increased number of people and cars in an area. While managing these increases is all part of the planning process, the truth is you will never know what it is going to feel like, if the increase in cars is going to cause traffic issues or unintended consequences elsewhere. When you are buying a single home new build such as the $10.5m new home on University St there is no new infrastructure but what a lot of people who are not from the area don't know is that University is THE cut through street in town to get from north to south which is why so many people were surprised to see a spec build of that nature in this location. If you are from out of the area and are working with a realtor from out of the area you may not know that.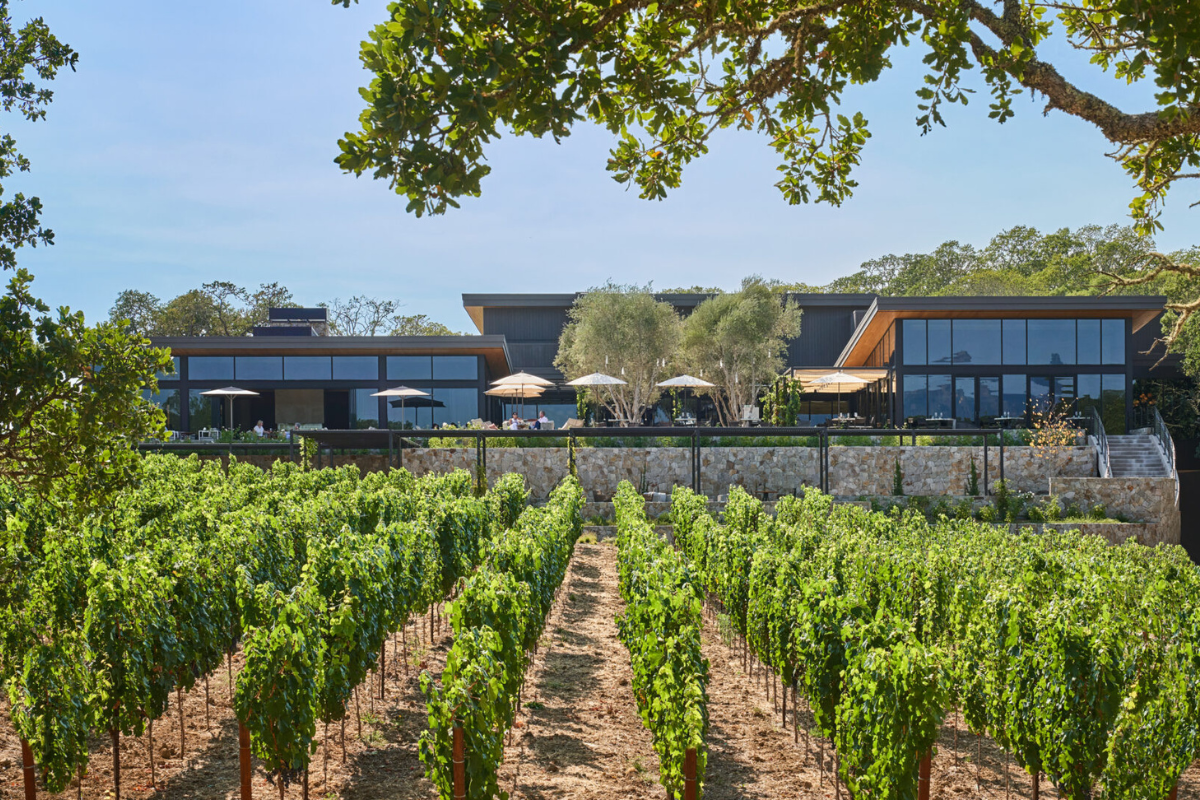 Is New Construction Worth It Or Should You Steer Clear?
At first glance, you would assume that buying new construction would be the best option every time. However, you will pay a significant premium, 10% or even 20% at the higher end and the capital appreciation is often less certain, especially in a development like Mill District or Montage, where, if you sell you will likely be competing with new inventory for the first few years.
In addition, if it is a development that is being built out over 5 years or longer, you will be living among construction for the first few years. You might get lucky and the neighborhood evolves in the way you had imagined but it may not. At least buying in an established neighborhood you know what you are buying into.
Don't get me wrong, I am a huge fan of some of the modern new builds at Montage and Mill District but there is more uncertainty than buying something like 728 University, a new build in an established neighborhood. You could argue that building a $10.5m home on a street like University was the wrong location, but at least you know what you are getting! Time will tell if there is a buyer out there willing to pay such a steep premium for a new build in that part of town.
Frequently Asked Questions:
1. What are the pros of new construction for luxury homes in Sonoma County?
Pros of new construction include modern design with a sleek aesthetic, contemporary floor plans offering more open space, lower maintenance due to the absence of deferred issues, warranties for structural integrity, smart tech features, and enhanced sustainability for energy efficiency.
2. What are the cons of new construction for luxury homes in Sonoma County?
Cons of new construction include a higher price compared to existing homes, potential challenges in resale price competition with developers, construction noise in ongoing developments, and difficulty achieving mature landscaping.
3. What should I consider regarding location and neighborhood dynamics when buying new construction?
When considering new construction, location is vital, as you might be taking a gamble on an area that is not yet established. Evaluate the local neighborhood for amenities and community feel, as well as the impact on infrastructure due to increased population and traffic in the area. Established neighborhoods offer more predictability.
4. Is new construction worth the premium for luxury homes in Sonoma County?
New construction offers modern features but comes with a premium cost and less certain capital appreciation, especially in developments with ongoing construction. Established neighborhoods may provide more predictability, so the decision depends on your preferences and long-term goals.