Healdsburg has fast become the number one destination in Sonoma County for people to either move to or buy a second home. Last year over 50% of all purchases within the city limits were from people buying a secondary residence (or more specifically a non-primary residence). With numerous high end developments such as Mill District, Montage, and now the retirement in Healdsburg North Village, the number of people looking to move here permanently either to work remotely from their Healdsburg home or move here as part of their transition into retirement, the number of people moving to Healdsburg is unlikely to fall any time soon.
I know when I moved here from Mill Valley there were definitely quite a few things that surprised me about living here that I hadn't considered before making the permanent move. If you go to my YouTube channel you will see various videos on Retiring in Healdsburg, Moving To Healdsburg with a young family as well as the video below about moving from San Francisco.
The Price Of Real Estate
So let's get it out of the way first. Real Estate is expensive. If we look back to 2013 the median price of homes in Healdsburg was $681k whereas the median house price in Healdsburg in the last quarter was $1.2m which is among the highest in Sonoma County. This represents a 76% increase in prices over the past decade.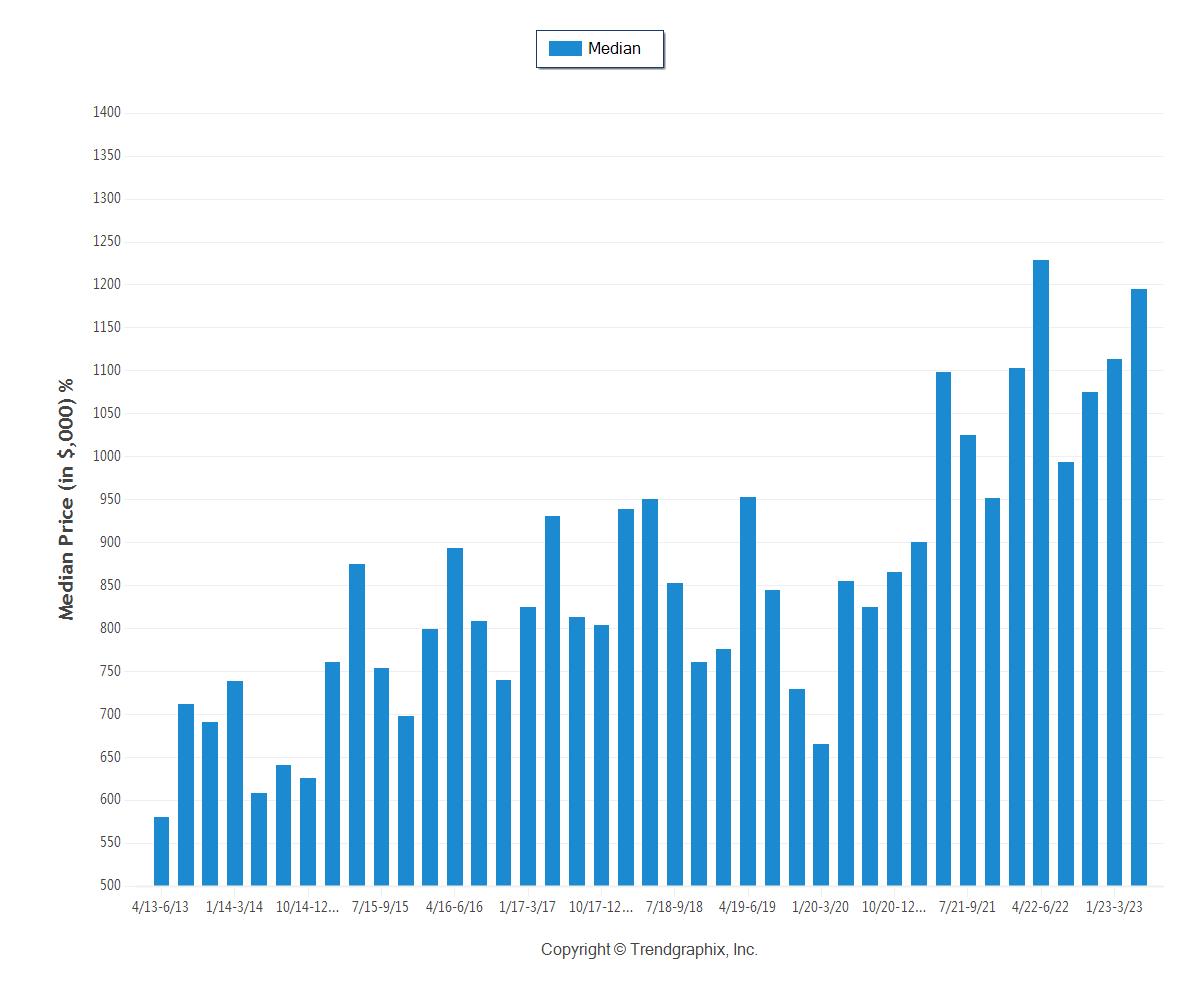 However, it is all relative because I used to live in Mill Valley where the median price of a home is now $2.3m. So yes it is expensive but if you are looking to move from the Bay Area it may not be as expensive as you think.
The more important thing though is probably affordability which is a function of interest rates, media incomes, and median house prices. If you actually compare the median salary in San Francisco which is $84k it is 55% more than in Sonoma County whereas the median home price in San Francisco is $1.4m which is 17% higher.
So if we look at it this way, Healdsburg is less affordable compared to San Francisco if we take salaries into account. However, the reality these days is that a lot of people who live in Healdsburg or in other places in Sonoma County are able to tap into Bay Area salaries by working remotely or just going to the office a couple of days a week. If you do want to know if now is a good time to buy in Healdsburg then check out my recent video.
What About Transport Options?
For many people, the ability to work from home and the acceptance of employers to allow people to work from home, at least part of the time, has been a game changer. While it is possible to commute to San Francisco as long as you choose the right time of day, it is not something you would want to do every day. Even outside of peak hours, it will likely take 75 to 90 mins each way so not something you want to do 5 days a week.
Below is a video I recently did on the smart train which will make a huge difference once it goes from the Ferry to downtown Healdsburg in 2025 but it will still be a 90 minute commute to San Francisco. It just means it will be a lot less stressful and you will be able to have a glass of wine on the way back from the office.
However, the Smart train will be great for going out to dinner in Santa Rosa or Petaluma and being able to leave the car behind. Or as a keen cyclist to be able to get the train south and do a long bike ride back taking in the amazing cycling that Sonoma County has to offer.
It sounds terrible to say it but if you live in Healdsburg it is very easy to not go very far because the town is so walkable if you live in the downtown area and you have most things on your doorstep.. Even going to the supermarket, Big Johns, is only a 5 minute drive away or a quick jump on an e-bike.
In my mind, the worst aspect of Healdsburg is the fact that going to San Francisco airport is a major effort because you need to allow two hours to get there. I know this is not such a big deal but it just adds an extra few hours onto a trip which is fine until you have a 7am flight which then means you need to either get up at 3:30/4am or else stay in an airport hotel which is never fun.
That being said if all you ever do is go to Palm Springs, LA, Dallas, Portland, or other west coast destinations you can fly from Sonoma Airport which is amazing. If I have a flight at 8am I can get out of bed at 6:30 and be up in the air in 90 mins. You are just somewhat limited to nine destinations and some of those destinations for example Palm Springs, only offer seasonal flights starting in November for example.
What About Utilities?
It's not a sexy subject but an important one! If you live in Healdsburg City the great thing is that we have our own utility company and so don't have to rely on PG&E which is good for three reasons. Electricity is greener, cheaper and the lights are less likely to go out.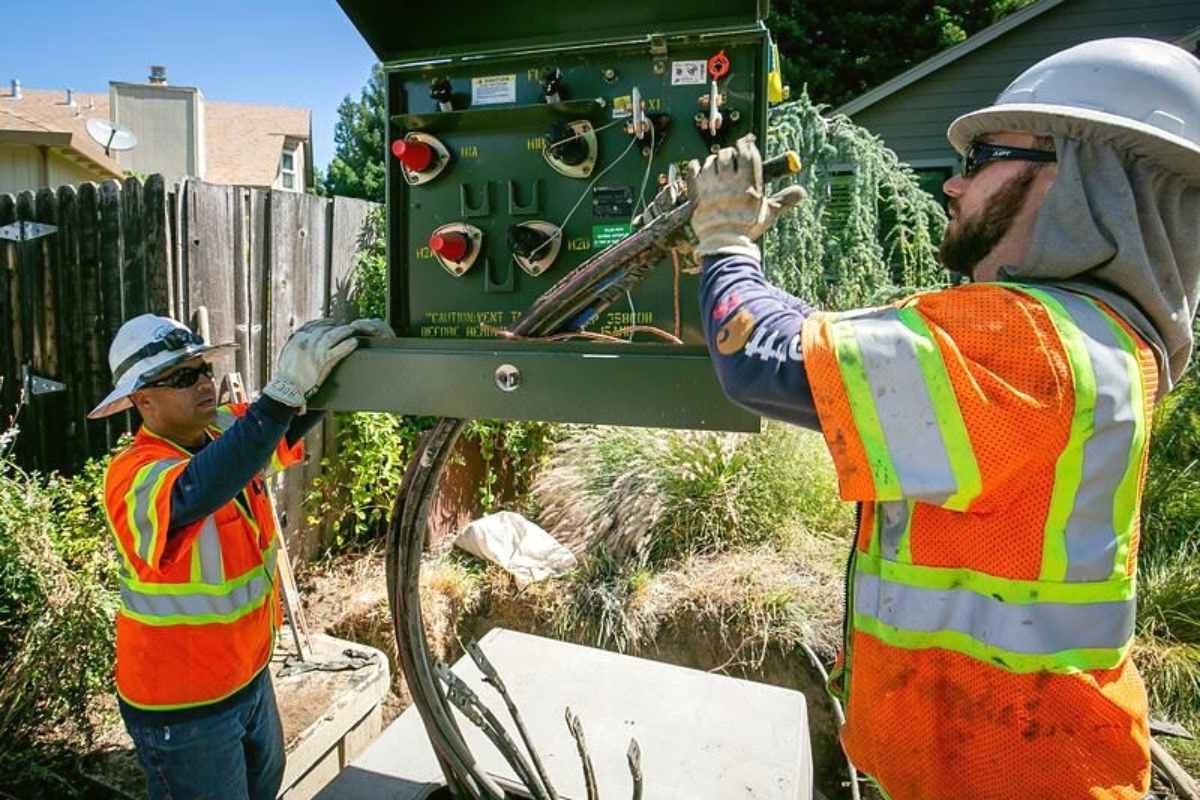 At the moment electricity from Healdsburg Utility is 47% cheaper than PG&E which is a big deal. The other cool thing, if you care about the planet, is that it is also a lot greener with 60% of all electricity coming from sustainable sources including the hot water geyers up on Geyser Peak as well as coming from what it the largest floating solar array in the united states which has been installed on the wastewater plant.
If you live in rural Healdsburg you are lucky, your well water is currently free aside from the electricity used to pump it out of the ground although with groundwater levels low there is talk about charging for well water although that likely will only come in for agricultural use.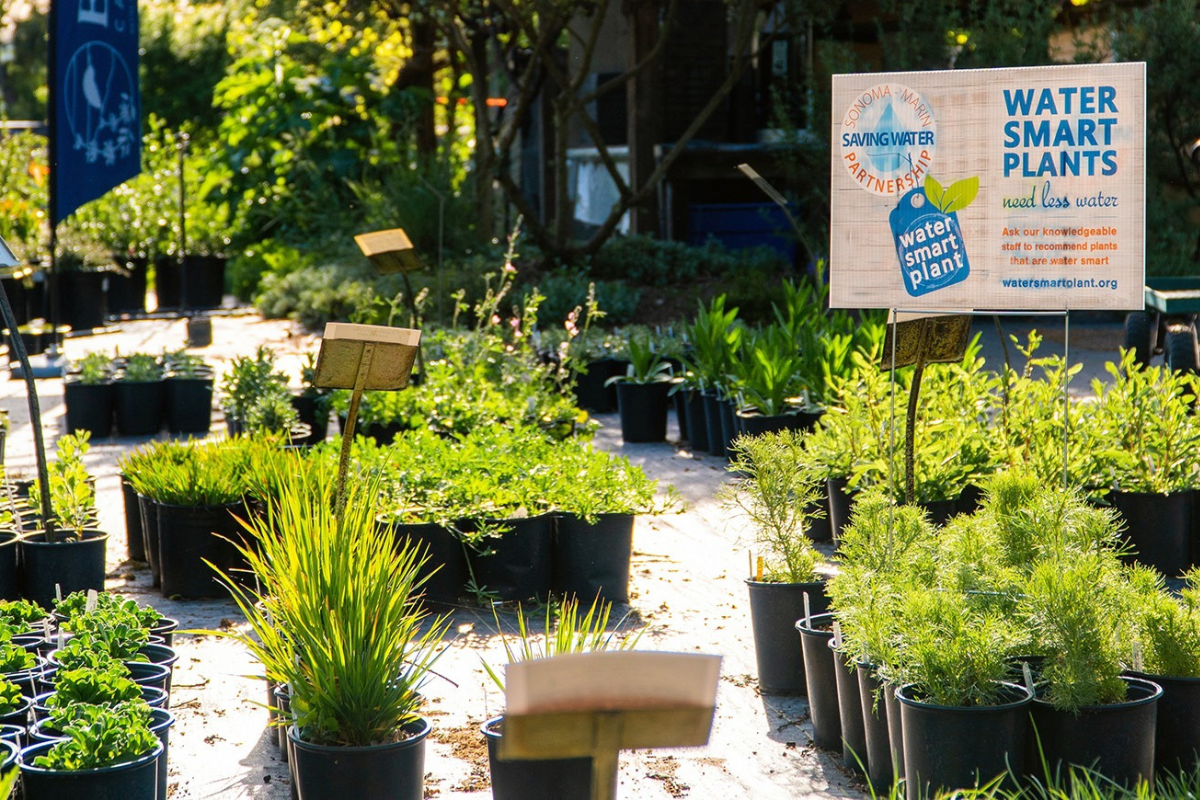 Healdsburg famously limited water usage to 74 gallons per person per day a couple of years ago because of the severe drought. Thankfully there are no longer limits on the amount of water you can use although going through these severe restrictions was probably a good thing because it has changed a lot of people's habits.
Since the restrictions, the city's water usage has been reduced by nearly 30% which is a pretty dramatic change. The bad news, like many places, is that the service charge for a single family dwelling inside city limits is increasing by 48% between now and July 2026 and waste water services have also increased by a whopping 53% since the beginning of 2022.
What About The Cost Of Living?
We have all heard enough about inflation over the past few years and Healdsburg is no different. Things have got a lot more expensive, especially food.
We have a great supermarket on the north end of Town called Big Johns Market but it definitely isn't the cheap option although there is also a Safeway that is a great option for everyday items. If you want to pick something up in an emergency for dinner it is hard to get any change from $50 if you go to Sheltons although I do love having a little market right in downtown that is an easy walk away.
When it comes to eating out we are truly spoiled. Everyone knows about the fancy restaurants such as Single Thread but that is definitely a one off at $1000 per head. The one thing that Healdsburg doesn't do that well is fast casual dining. If you want a sandwich for lunch, the sandwiches at Trubadour are amazing but it is a $20 sandwich which is fine for a one off but not every day. There are some cheaper options for lunch such as El Farolito and El Sombrero, the Mexican restaurants downtown, but there really aren't many options for a cheap salad or sandwich at lunchtime. I'm not a fan of burgers but there is a new cheap and cheerful burger place on the square called Iggy's although I've heard the Healdsburger is still the best burger.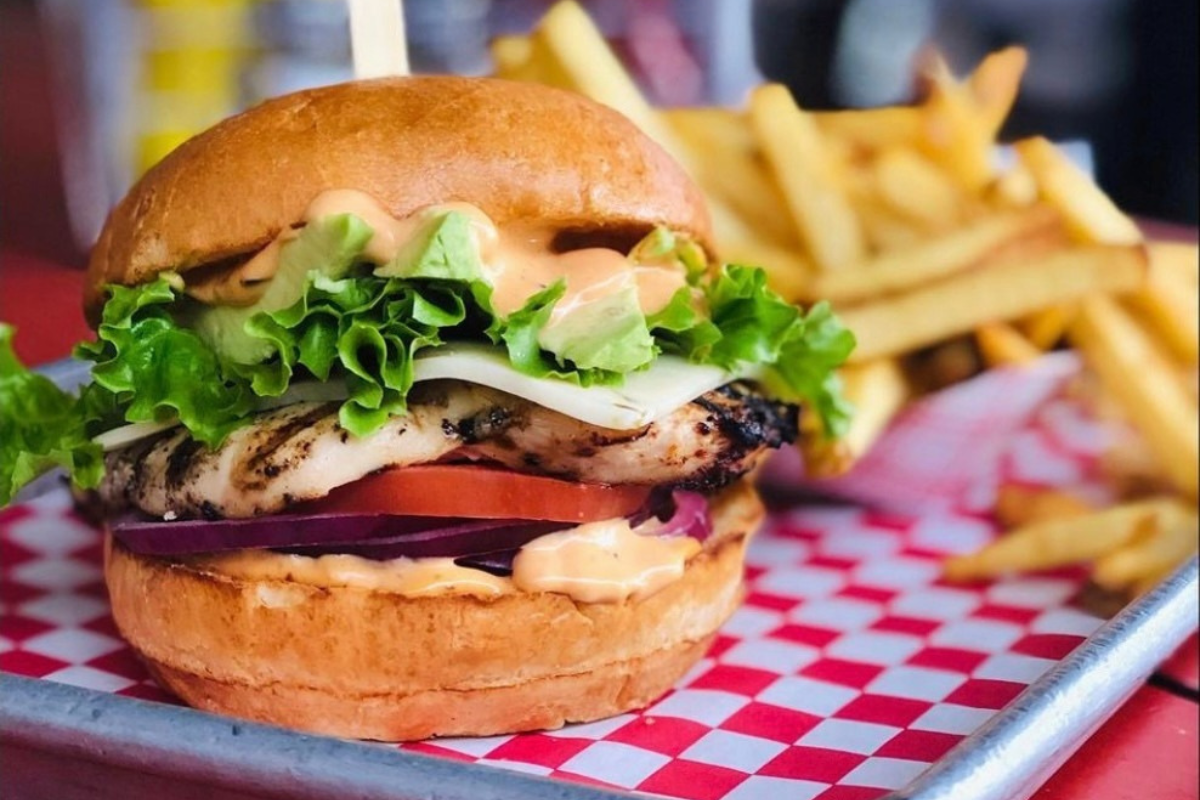 When it comes to dinner out, we have a ton of amazing options although at the weekend you definitely have to plan well ahead. If you expect to be able to always find somewhere to spontaneously eat out on a Saturday night in the summer you will be disappointed. When it comes to cheap and cheerful dinner options there really isn't a great choice. That being said as a Brit I am excited we now have an Indian restaurant called Bollywood Kitchen which I can't recommend highly enough.

What About Entertainment and Recreation?
If you like the outdoor life there is a lot on offer. If you like hiking or running then Just north of Healdsburg is Lake Sonoma which has miles of hiking and mountain biking trails. But the great thing about Healdsburg is that we are only 40 minutes away from the coast at Jenner where there are a ton of hikes along the coast and what's more, it means that when it is 100F in Healdsburg you can find somewhere that is 30F cooler which is really nice.
I love cycling and so again we are lucky that we have some of the best cycling in Sonoma County right on our doorstep. There is something for all levels, a 25-mile loop around Dry Creek Valley or a more ambitious climb up Pine Flat, or Pine "Not so flat", that is a grueling 3000ft+ ride with sections over 20% gradient. If you want to be even more adventurous there are a couple of great rides out to Guerneville and out towards the coast so you really do have endless options.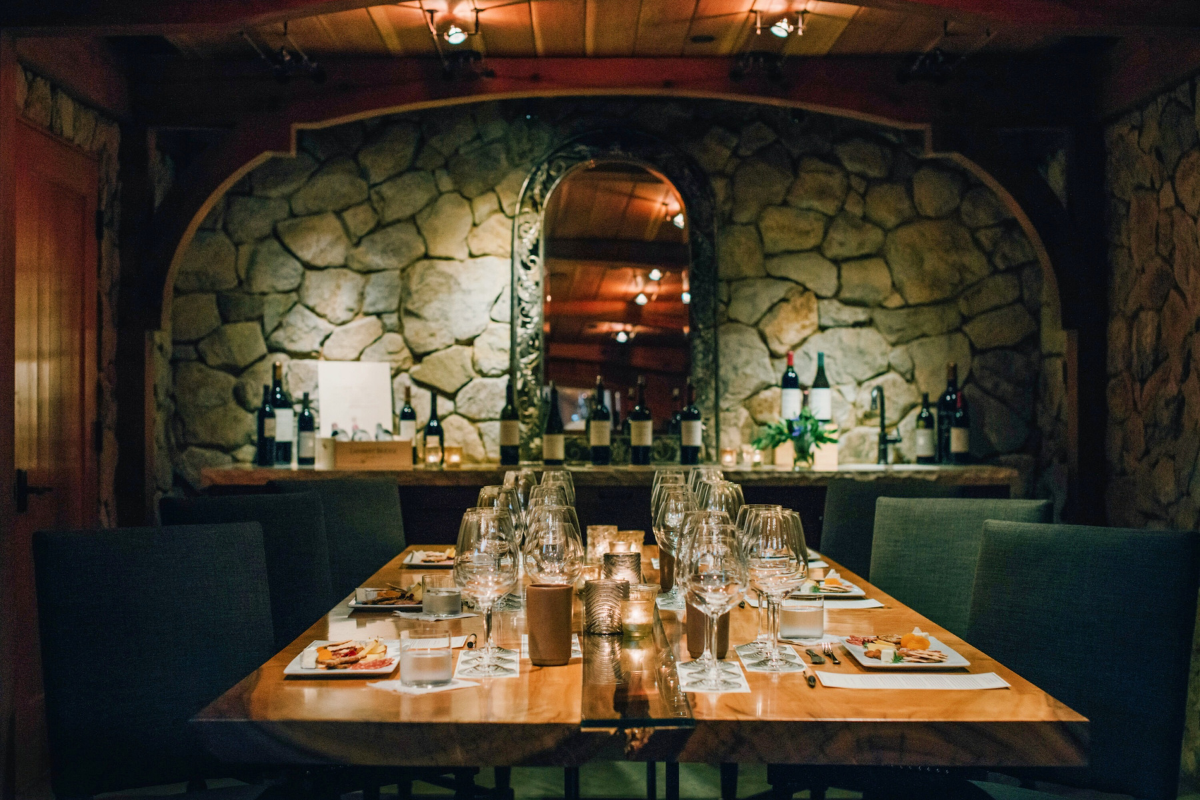 When it comes to entertainment I feel the number of events that are organised by the community is off the charts. So whether that is Tuesday night on the plaza with free music or Cinco de Mayo, there is always something going on. On top of that, there are all the individual events that are organized by wineries as well as things like the Food and Wine Festival now in its second year. A lot of these events are quite expensive but then you have some wineries such as Lambert Bridge that will do its Friday Pizza Night for members but which non-members can also go.
In Summary
So yes Healdsburg is expensive but then again so is everywhere in the Bay Area. If you are the type of person who is constantly traveling with work from SFO then you may just find Healdsburg too inconvenient when it comes to your travel options. However, the pros far outweigh the cons and I haven't even spoken about the people which is probably the thing about Healdsburg. There is just a great community of people and lots of other great people looking to buy in the area.