After years in development, Montage Healdsburg is opening its doors to the public on December 12th. Located just north of Healdsburg, the development includes a luxurious 11,500 square-foot-spa, 130 bungalow-style guest rooms and suites set in 258 acres of rolling vineyards and mature oak trees.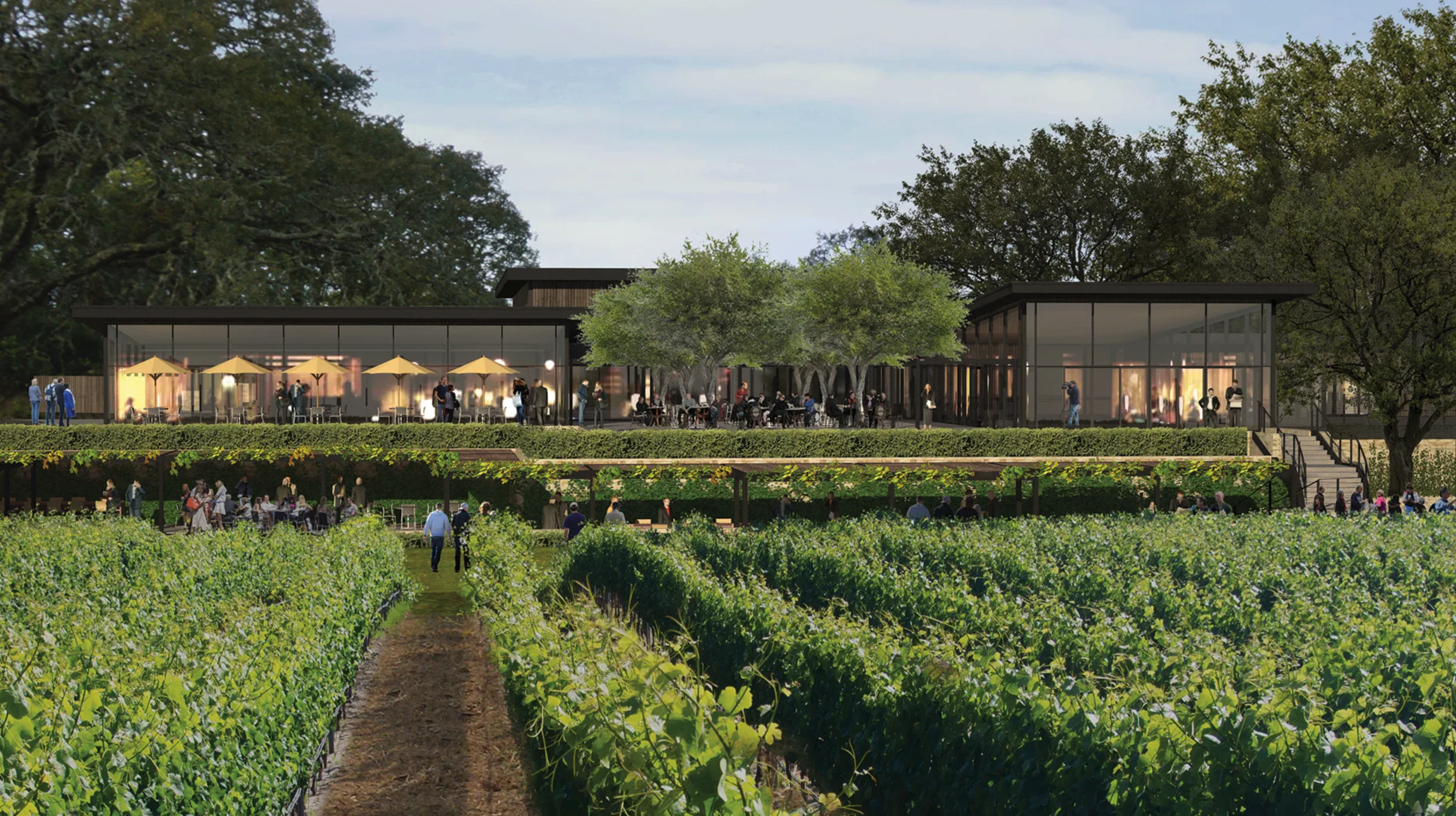 In addition to the resort hotel, there are 25 homes for sale, Harvest Homes, and 15 home sites for sale complete with full home designs. All owners of homes on the property get access to incredible amenities such the delivery of supplies prior to arrival, pet grooming and walking services, private chef and in-residence catering and full 24-hour maintenance, housekeeping, security, in-residence dining. If you have to ask how much the HOA dues, then this might not be for you.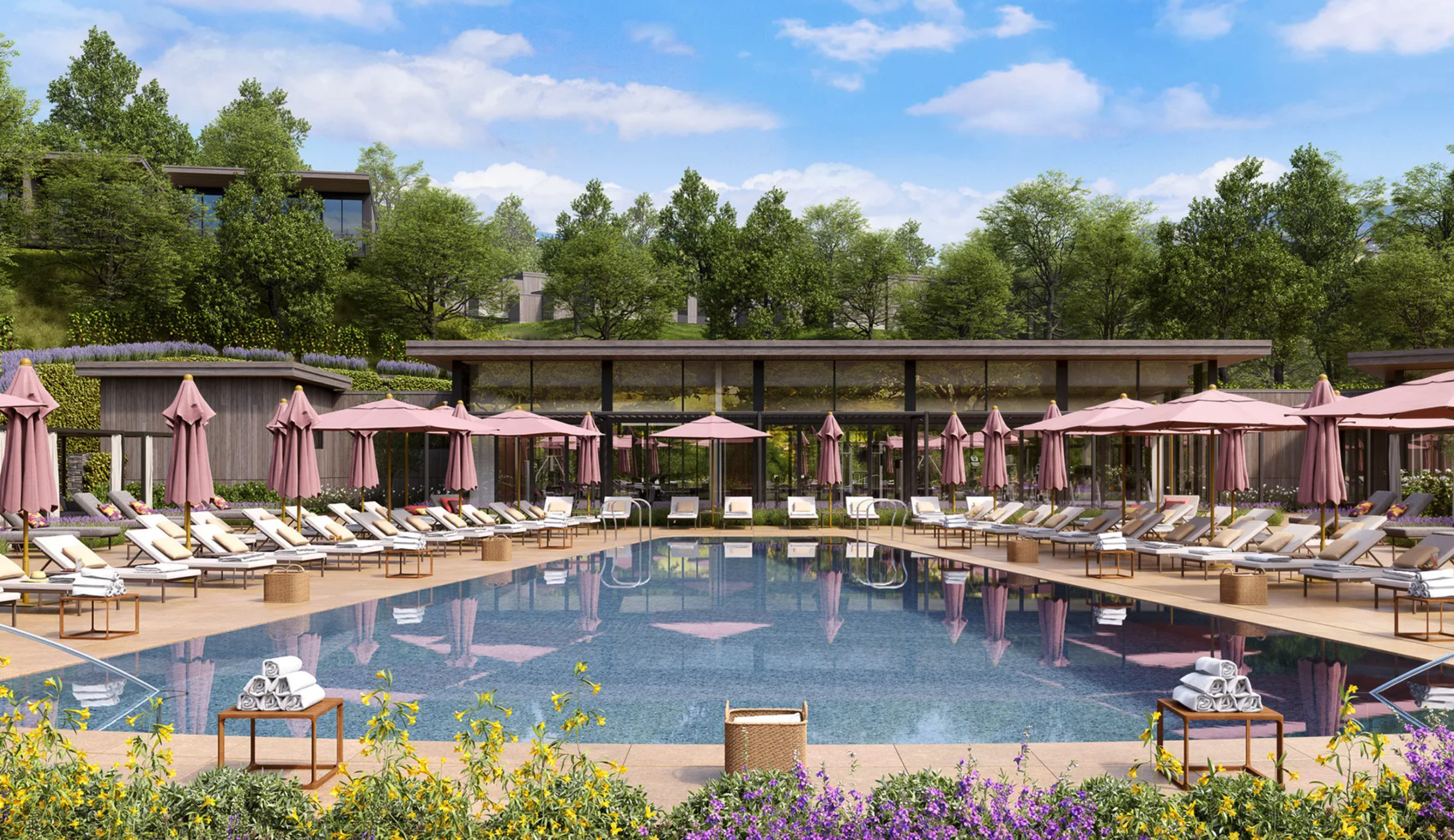 I have cycled/looked around the site a couple of times and the thing that really strikes me about the entire development is how incredibly thoughtful the designs are blending into the landscape of mature oak trees. For example, when viewed from the back, the Harvest homes look like they should be 1000 sq. ft homes not four times the size. This has been achieved because they are built on a downslope with each one facing outwards to soak in the views and landscaping.
Harvest Homes - Ready Built Homes
The Harvest Homes are all identical in design and boast 4,500 sq. ft of indoor-outdoor living space with a mixture of mountain and valley views. Each home as 4 bedrooms and 4 bathrooms and over 1000 sq. ft of outdoor terrace incorporating a plunge pool.
The 15 Homes sites can be purchased with a range of five different home designs which have a minimum of 4 bedrooms and 4.5 bathrooms and are a minimum of 4600 sq. ft with the largest ones 5,572 sq. ft with 6.5 baths. It is probably no surprise, given the attention to detail and sumptuous nature of the homes that each of the four different models has its own swimming pool.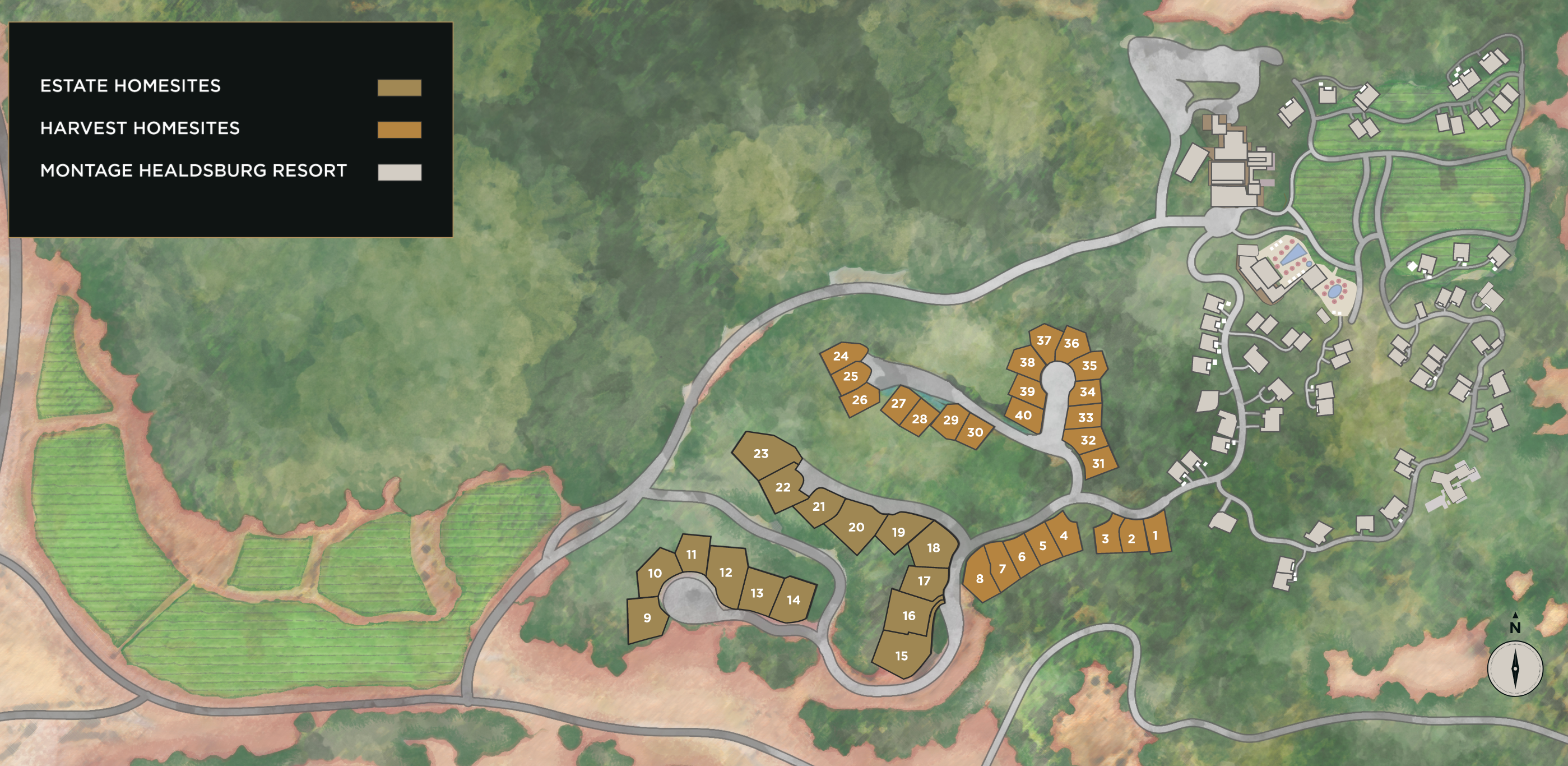 Of the 15 homesites, 5 have so far been reserved with four of them being lots with no neighbors. It is understandable if you are spending in excess of $5m you want a bit of privacy! The prices vary by lot but for you can expect to pay $1.6m or more for the lots which vary in size but are typically no larger than a third of an acre.
All but one of the home designs has a very modern in feel, with large expanses of glass, steel and wood with the remaining one being described as a Contemporary Sonoma Farmhouse. As with the Harvest Homes, they look unassuming as your approach but then open up. For example, the Estate Home F, described as the Hillside Pavilion Home, looks nothing as you walk up to it (below top) but then opens up to reveal a home of impressive volume and scale (below bottom).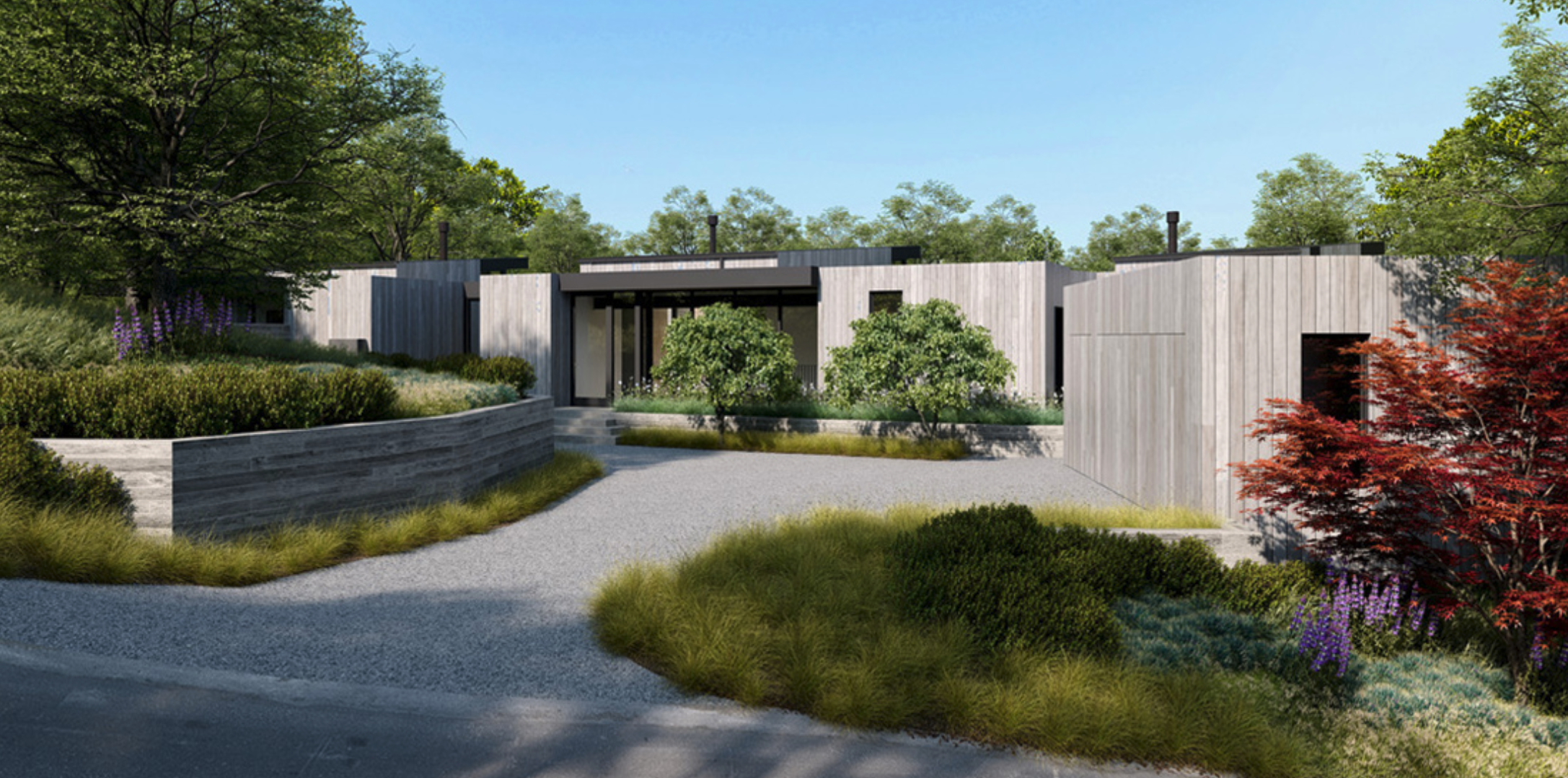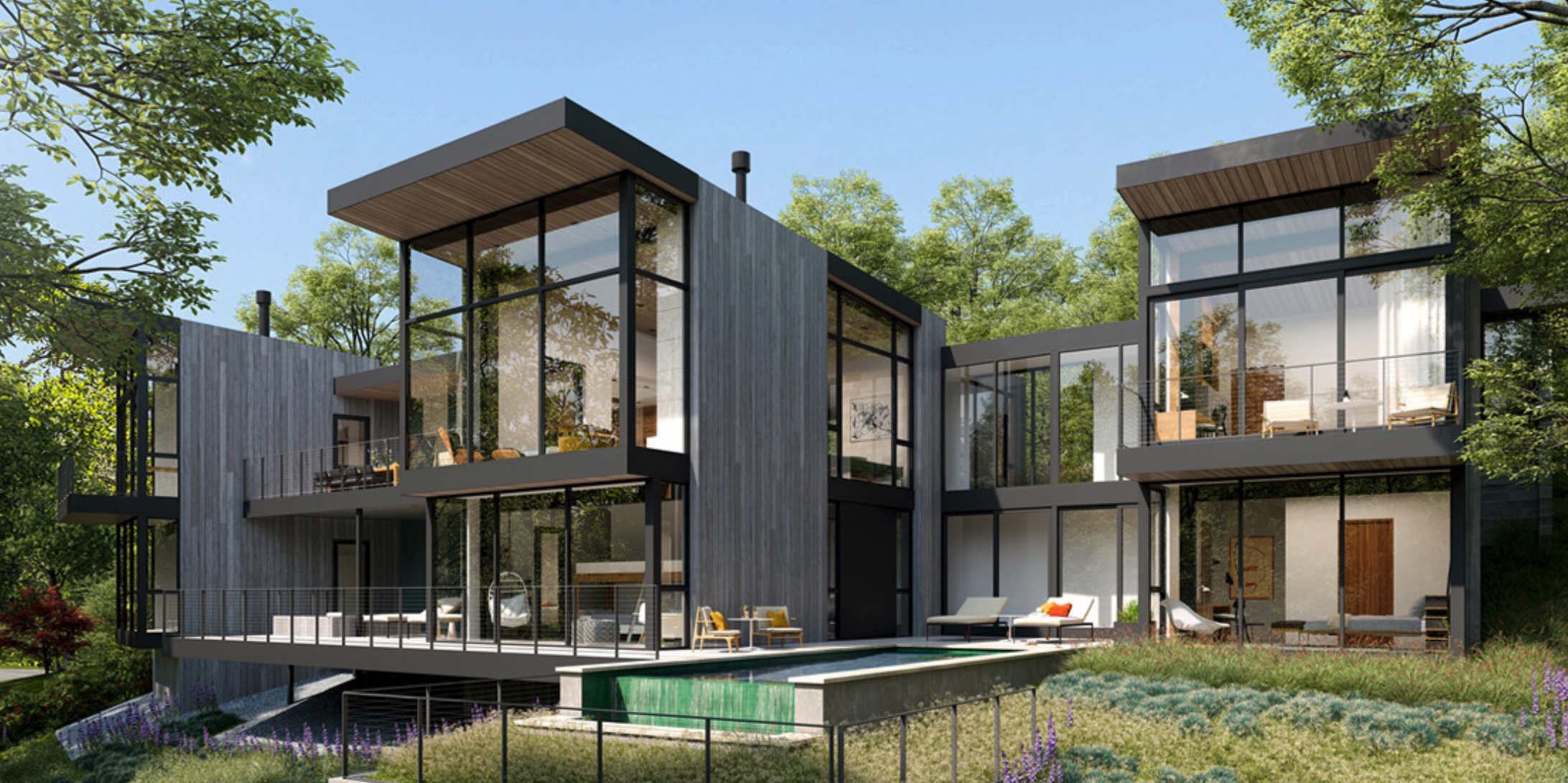 Considering that Healdsburg has a strict plan for managing its growth which restricts the number of new homes that can be built each year, there are four really exciting new developments underway right now with Arden project at the low end, then River House, Mill District and now Montage. Each of the programs brings something different to the community and in my view, is the logical next step in the development of Healdsburg as the destination in Sonoma County.
All information and images in this post taken directly from www.montagehotels.com