I work with a number of clients who dream of building the home of their dreams in wine country. For some, it is a daunting task, for others it is the logical next step from having undertaken a large remodel. Regardless of experience levels, there is a lot to think about. Throughout the process, there are decisions to be made and lots of due diligence to be undertaken.
The very first part of the process is drawing up the list of criteria for identifying the property or lot that you will enable you to create your vision. Here are just some of the questions you might want to ask yourself:
-Do you want a property with an existing structure on it so that you can enjoy the property before you build something?
-Do you want a piece of land as a blank canvas?
-How much land do you want? Or more importantly how much useable land do you need?
-Are there specific zoning requirements you are looking for? For example, if you want to be able to vacation rent a property you cannot buy a piece of land with LIA zoning
-Does the property have an existing water supply? Either a well or spring?
-Does the property have a septic system that supports the desired number of bedrooms or could you get a permit for such a system?
-Do you want to be able to live on the property while you are designing, planning and building your home?
-What is your budget for the finished property?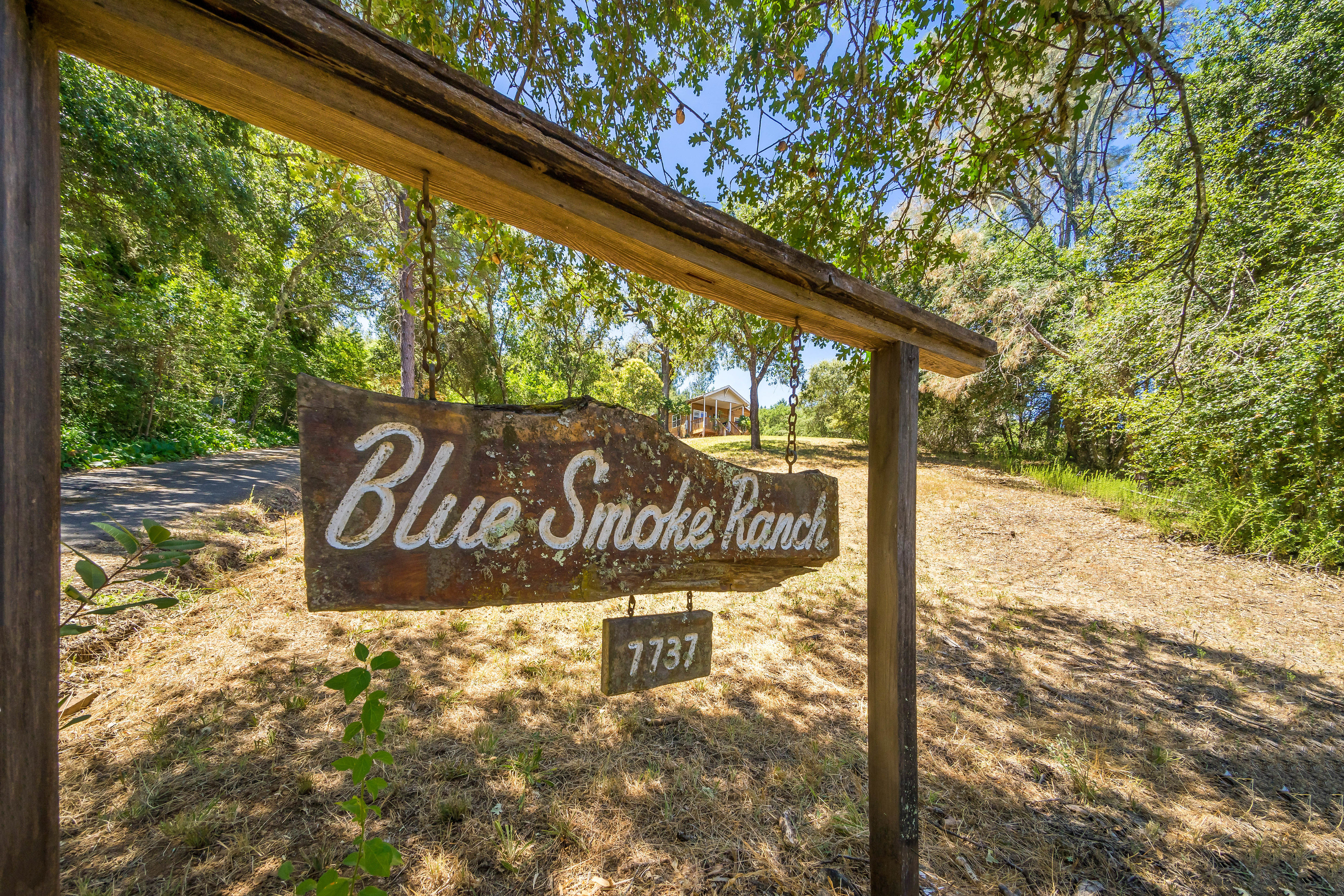 There is a property that sold last year, 7737 West Dry Creek Rd, which in many ways fulfills many of the criteria people are looking for when thinking about building a home in wine country. As part of preparing this property for sale, we have been working with the owner to help potential buyers answer many of these questions.
The Lot Size
At 4 acres it is big enough to give the owners privacy and yet small enough to be manageable. It is also over 2 acres which gives more flexibility when it comes to building additional structures (see later).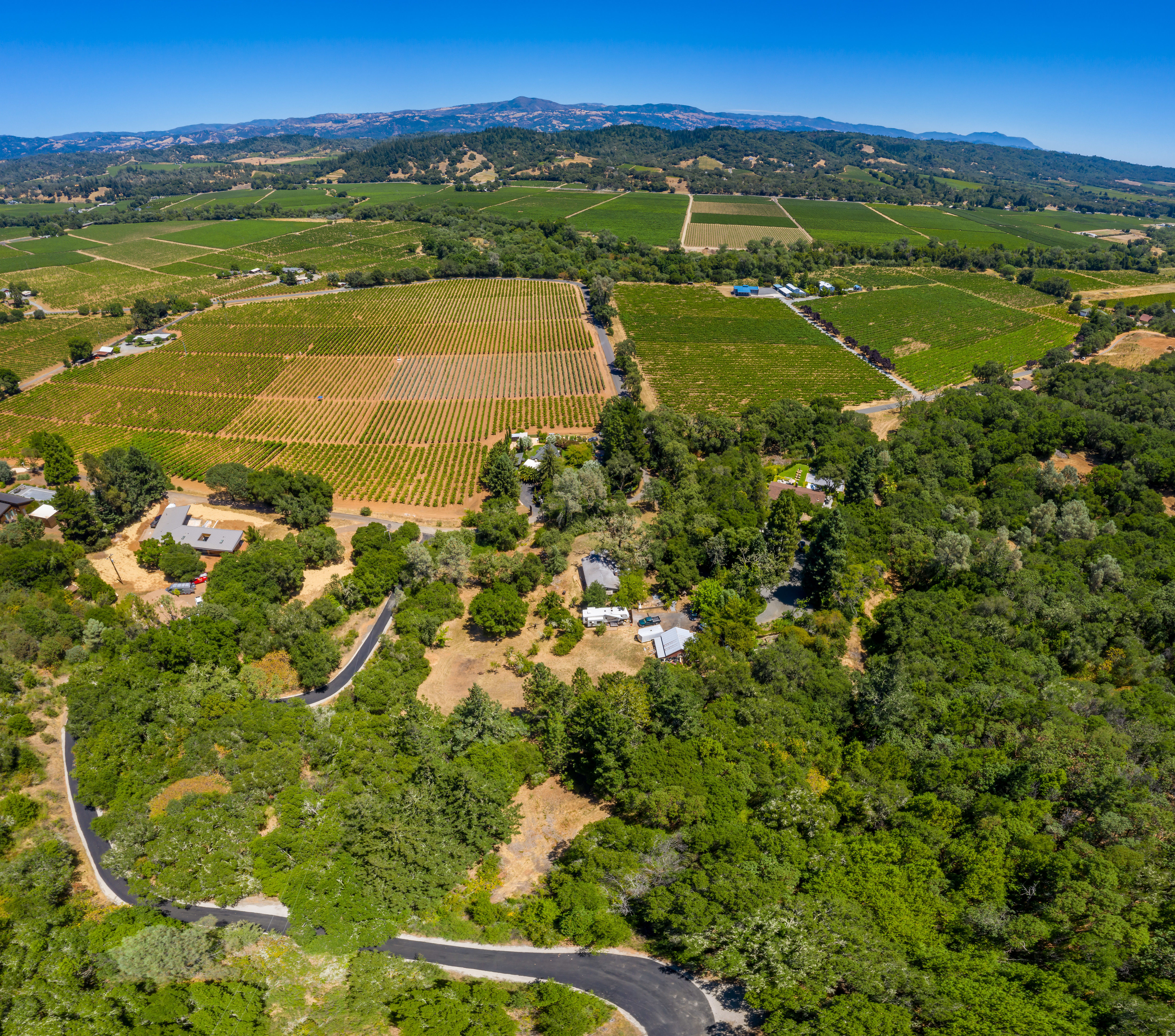 The Current Building
The current building is the original Italian Farmhouse that has been restored using the original redwood siding, has a new Redwood kitchen, new bathroom, a bedroom and an office. The great thing about this particular property is that the farmhouse is perfect to live in while the future owners plan the house they are going to build. For many people, me included, it is important to be able to live on the land and see how the land and light changes through the seasons prior to deciding what and where to build.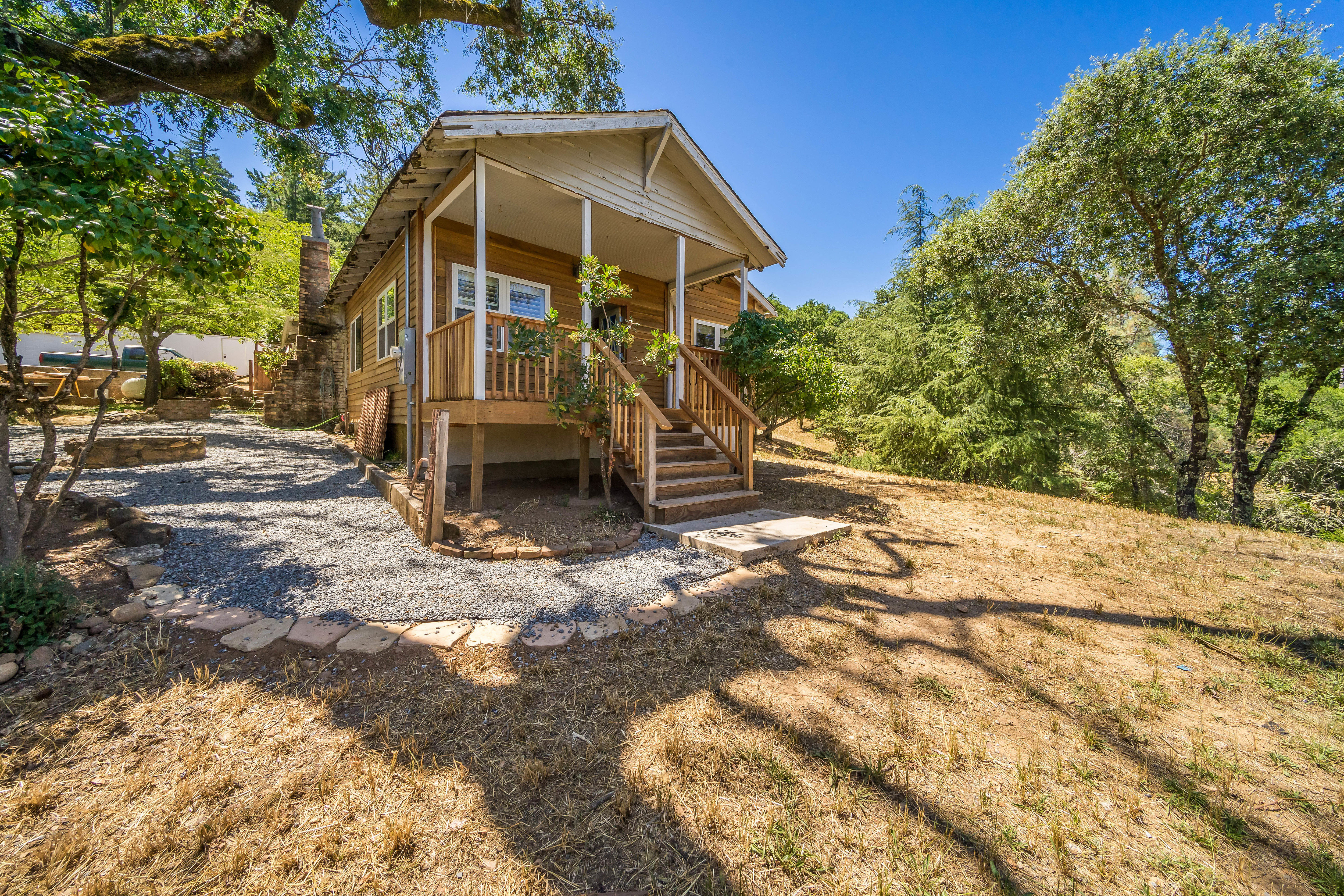 Guesthouses and Secondary Units
For many people, buying a property with an existing structure, to then build the main home later, it is important to understand if the current building has to be knocked down or if it can be kept as a second/accessory dwelling. The key number to look for is 1200. If the original house is less then 1200 square feet and the property is greater than 2 acres, then it can be designated an accessory dwelling once the primary residence is built. This is the perfect scenario. You can enjoy staying in the farmhouse while you plan the main residence and then turn the farmhouse over to your guests.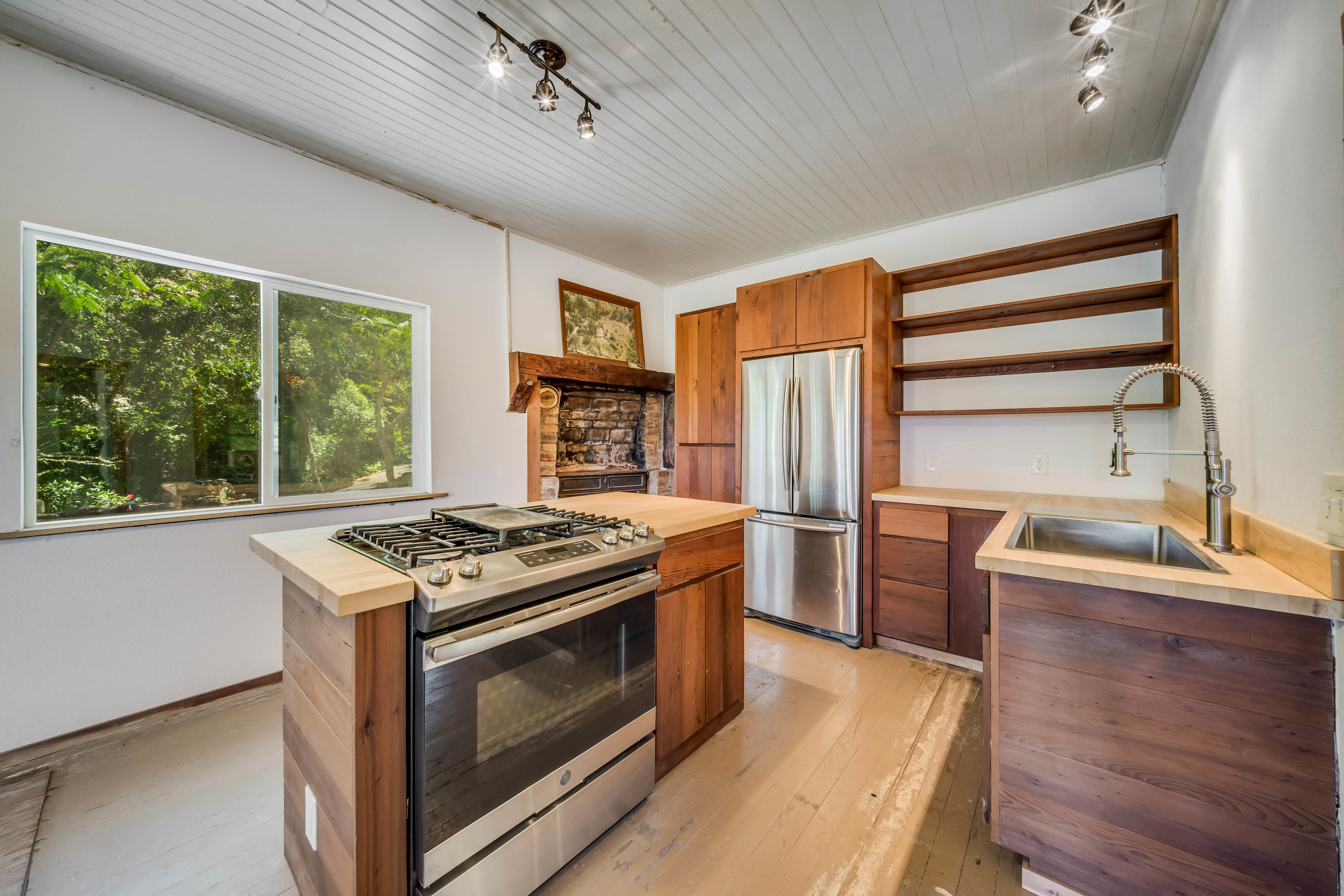 Water
Whenever you are planning to build a property, one of the key considerations is the water supply. According to the county, land needs a well of 1 GPM (gallon per minute) for each building supported. This property has a new well, installed in 2017, that is an artisian well (a well that has a natural water pressure so water flows from it without having to be pumped) that supports 10 GPM, plenty big enough for the largest imagineable house.
Septic System
This is one of the most challenging aspects of buying a development property not least because it is a fundamental part of being able to secure a building permit. If we take this property as an example, the existing farmhouse is supported by a 2 bed septic system that has been in existence for years. If the future buyer wants to build a 3 bed house and keep the guesthouse on the property, then it would require a septic system that supports 4 bedrooms.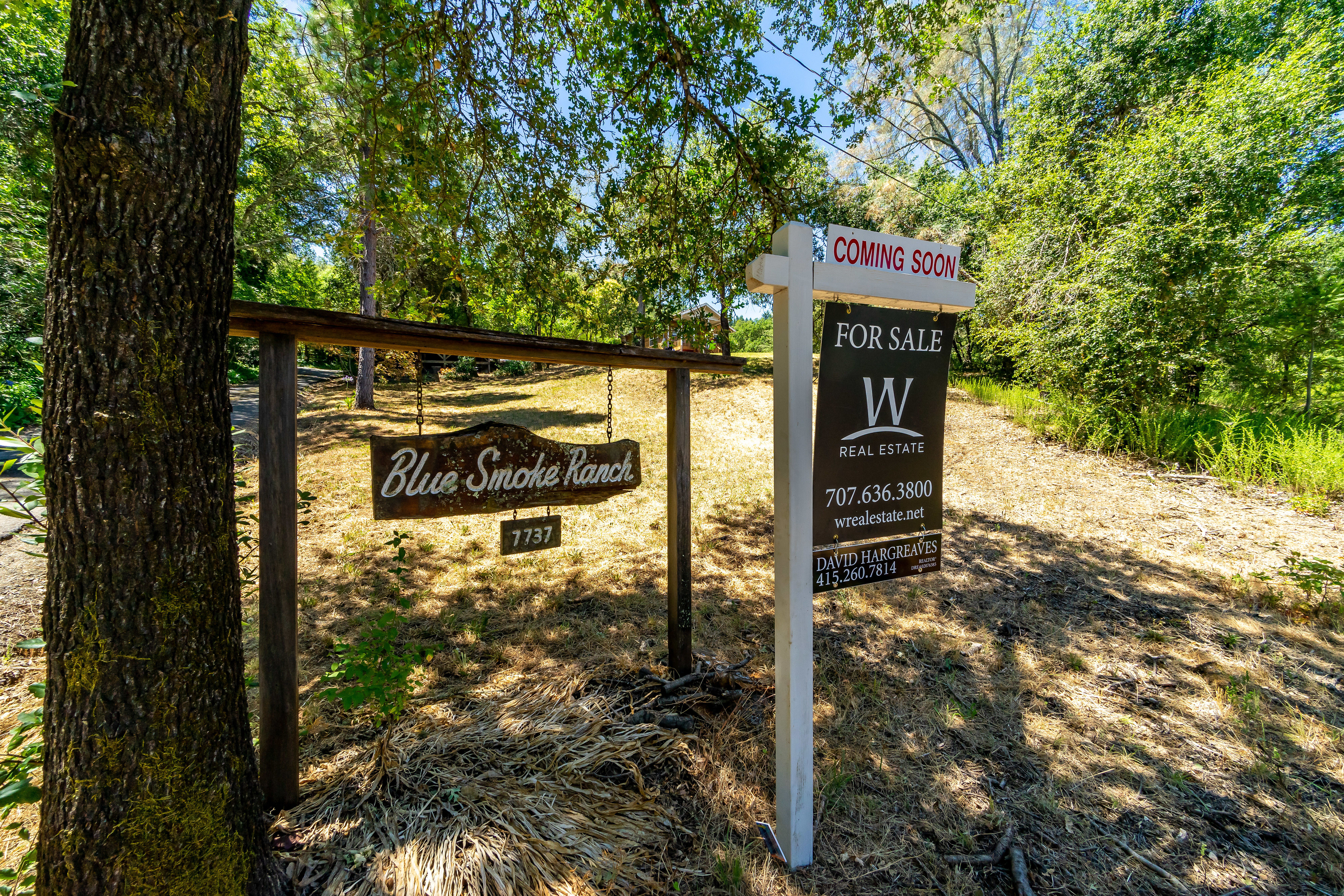 The process for determining whether a property will support a septic system is a multi-stage process. Firstly, a third party company such as BC Engineering needs to conduct a soils test to determine the type of soil (clay, loam, sand etc), then carry out a pre-perc test which involves digging holes at a number of potential sites for the septic system to determine the speed with which water drains through the soil. Once this is completed, the company will typically map out the contours of the land and do a preliminary design of the septic system to determine the size of the septic system, and thereby the number of bedrooms, the land will support.
Zoning
Hardly a day goes by without one of my clients asking about whether they might be able to rent out part of the house or a separate unit as a way to generate an alternative income. If this is a key criteria, then it immediately rules out certain types of properties in different areas. For example, while the rules around vacation rental are reasonably relaxed in Sonoma County (out of the City of Healdsburg) there are a lot of properties, 7737 W Dry Creek included, that do not qualify because it is zoned LIA (Land Intensive Agriculture) and so cannot be used as a vacation rental. I wrote a separate post about how to navigate AirBnb rules and regulations in Sonoma County.
Budget
Literally, the million dollar question. The best way to think about budget is to have a dollar amount in mind for the completed project. Armed with this information we can work backwards to understand what the maximum cost of the initial property should be. While there are many, many variables, not least the fact that construction costs are still running at about 30% higher than normal due to the impact of the fires and also Trump's tariffs, it is reasonable to assume a cost per square foot of between $400-$650 for a reasonably high end property. In doing the calculations, it is important to make sure that you then factor in the additional costs associated with building on a slope, demolishing existing structures, conducting extensive grading, hardscaping and landscaping.
Summary
Getting the opportunity to build a home in your old vision is one of the most rewarding experiences but it isn't without its challenges. Identifying and then buying the property is both the first part of the process and in some ways that hardest because it sets the tone for everything that then follows. Making the right choices at the outset can save you a lot of pain down the line.