With the July 4th weekend coming up, I thought it would be interesting to check out some of the top vacation rental properties in Healdsburg and the potential earnings from properties such as these. At the last count there are 222 properties that had a minimum of one day booked over the past month with an average daily revenue of $530 and generating an average of $6,643 per month for their owners.
Perfect Houses For Large Gatherings Of Friends or Family:
Healdsburg has its fair share of properties with 4 or more bedrooms, ideal for a large gathering, many of which have their own pools. Here are the top three (by earnings):
With six bedrooms and six bathrooms, this property can comfortably accommodate 12 people at a price of $2000 per night.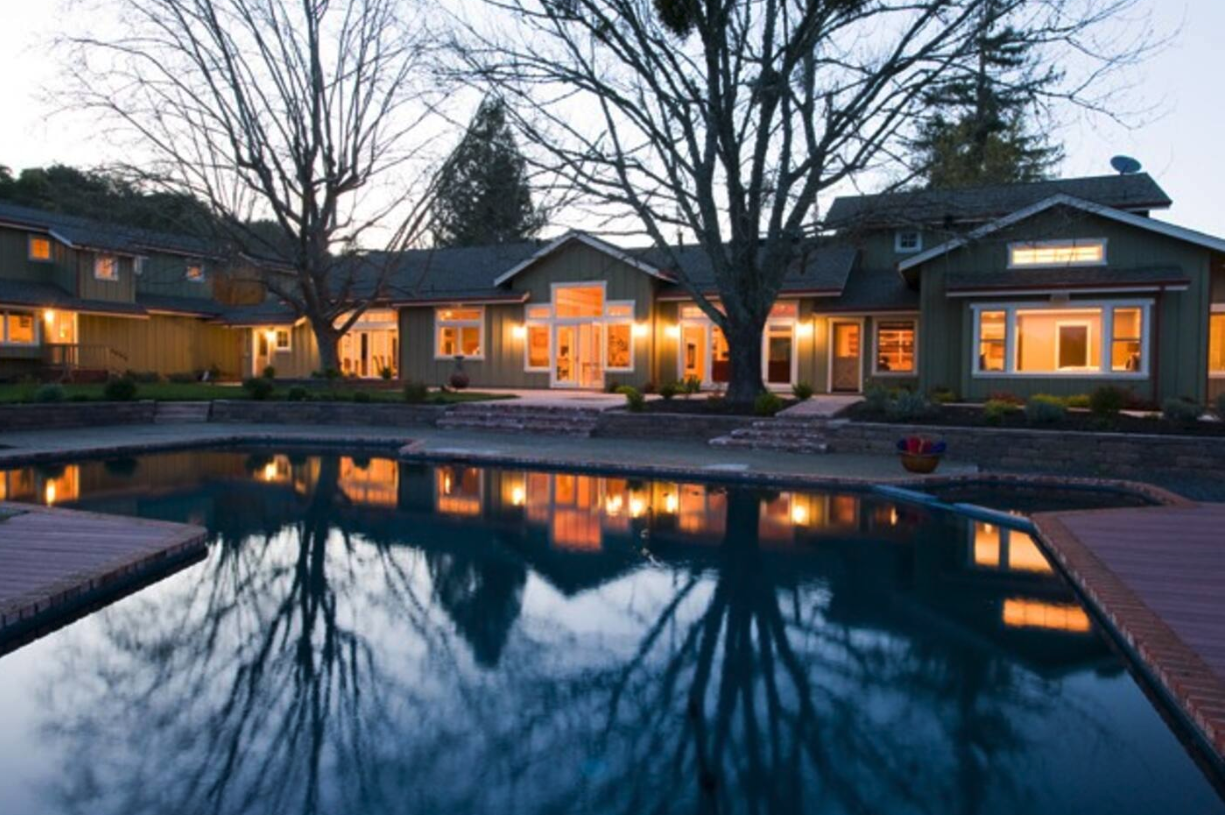 Located on West Dry Creek Road, just north of Lambert Bridge, this property is set in 13 acres of a working vineyard and has its own walking and biking trails. It comprises over 6000 square feet across the main house which contains 4 bedrooms and a separate guest unit with 2 additional bedrooms.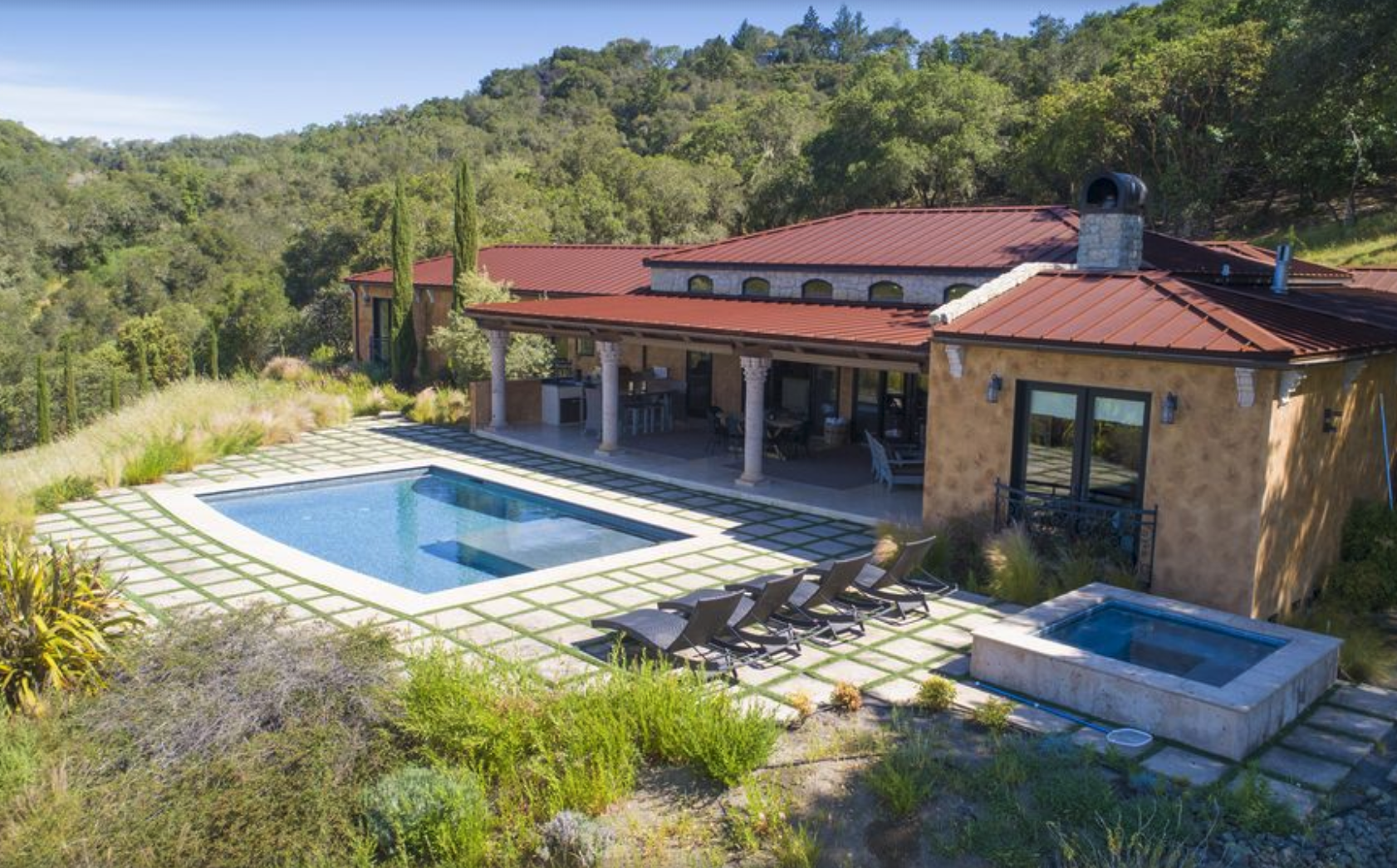 This is a 55-acre property on Dry Creek Valley road which has 4 bedrooms and 3 bathrooms priding itself on providing an agricultural farm stay experience, which includes complimentary tastings in our winery and a farm to table meal from hand-selected circuit of local Chefs

This, too, is a vineyard property set on 0.75 acre with five bedrooms and 6 bathrooms sleeping up to 12 people. As with the other two properties, it has a pool, as well as a hot tub, Bocce court and is set in beautiful mature oaks.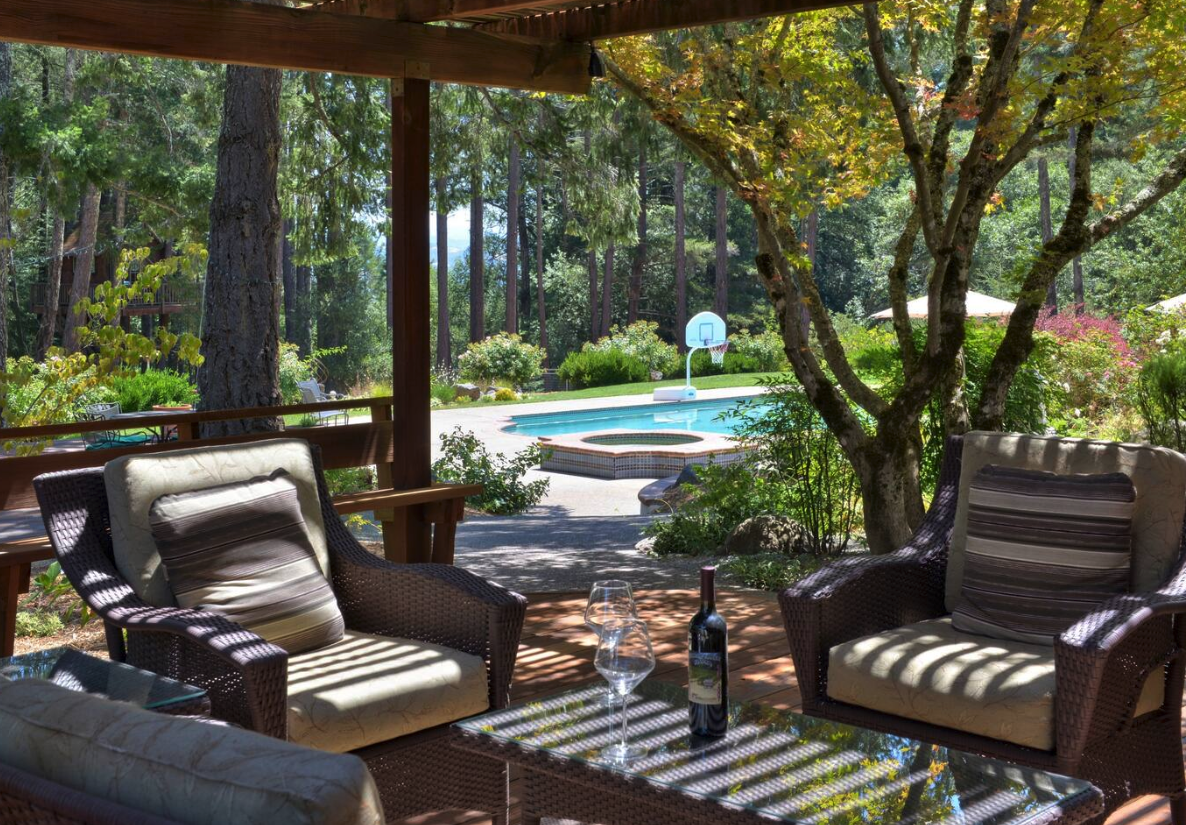 What Can A 4+ Bedroom Property Earn?
The highest grossing property on AirbBnB or HomeAway with over four bedrooms is currently generating over $420,000 per year for its owners at an average daily rate of $2,110. Even the tenth one on the list is bringing in a cool $182,000 per year.

Romantic Getaways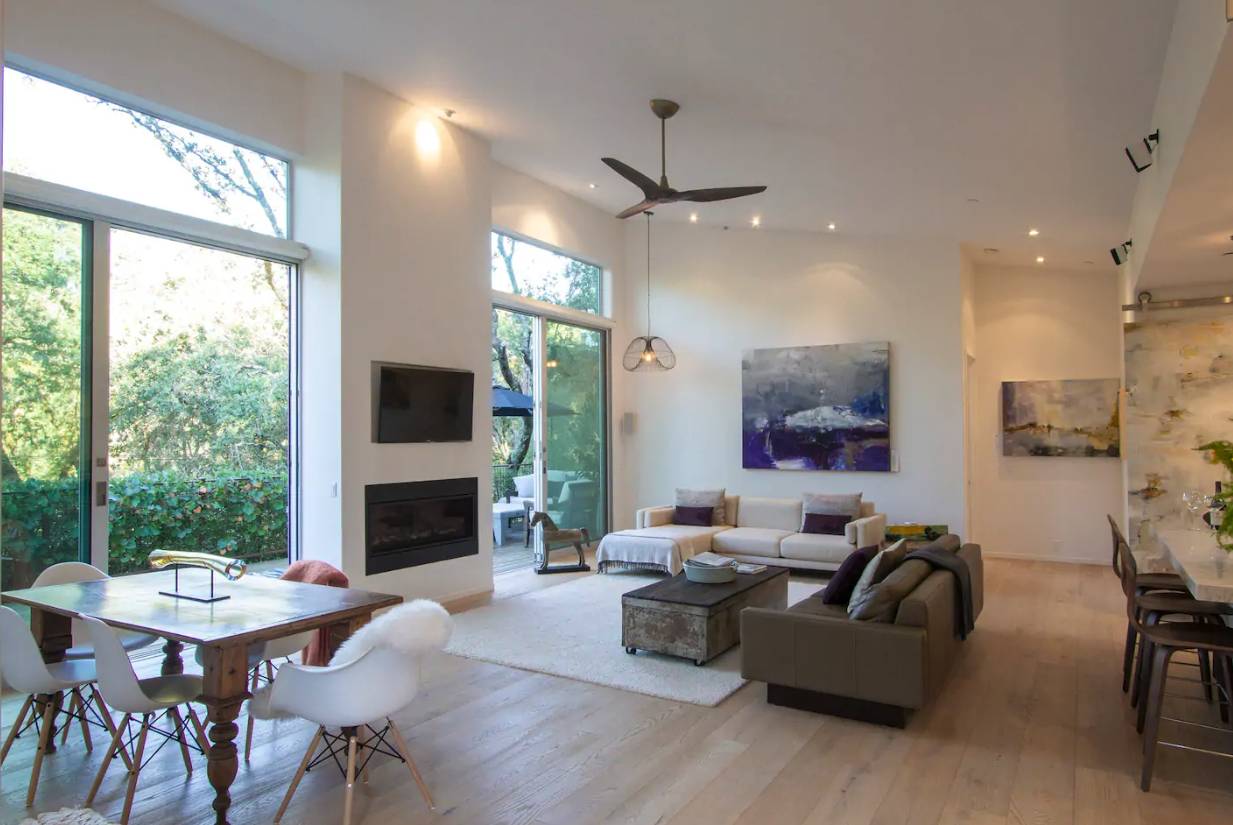 With one bedroom and one bathroom the ArtHAUS retreat is a newly built property set in an acre at the south end of Dry Creek Valley on Pozzan Road and only five minutes from downtown.

Another cottage right in the heart of Healdsburg, on College Street, this 500 sq ft cottage has one bed and one bath but can sleep up to four people. It offers an open, sunny living area with vaulted ceilings, a bedroom and large bathroom. The window seat overlooks the cottage garden. It has a basic kitchenette but no stove.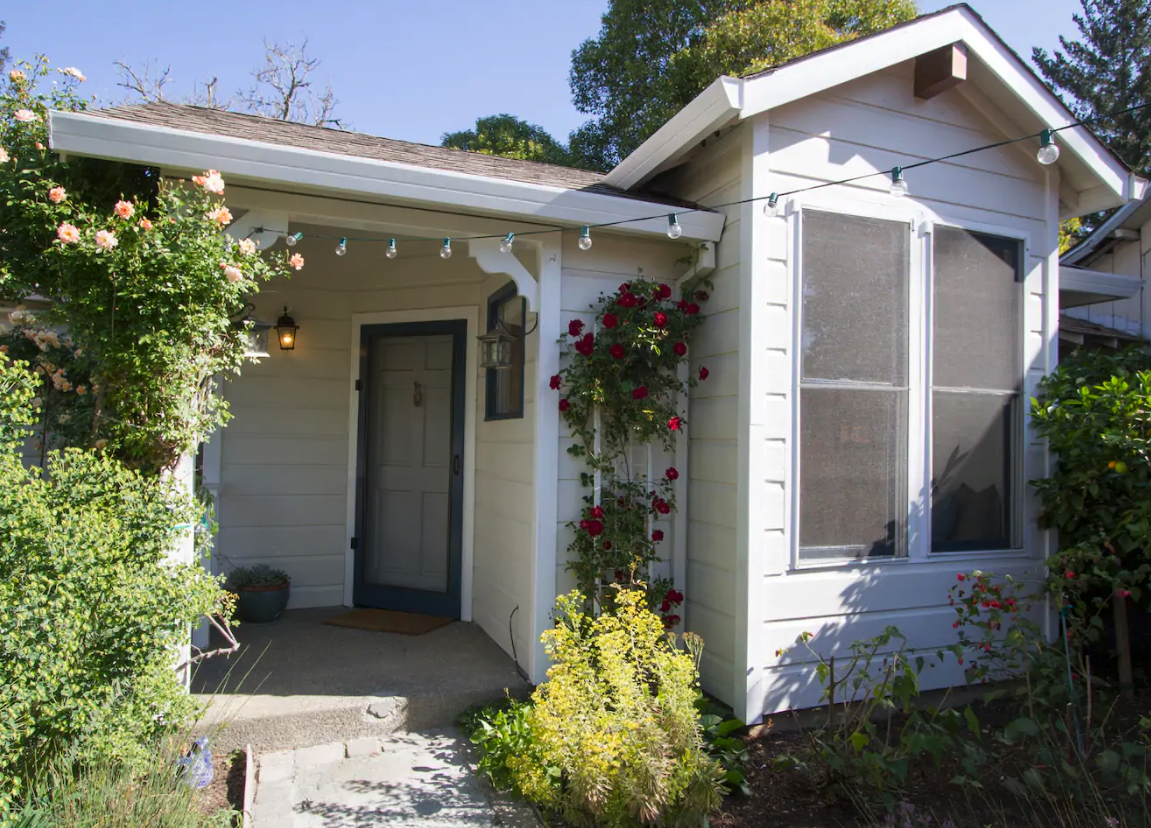 The Garden Suite, which is one of two serviced apartments, is named for its lovely, private courtyard, and is situated at the entrance to the unit which is close to the traffic circle on the entrance to downtown.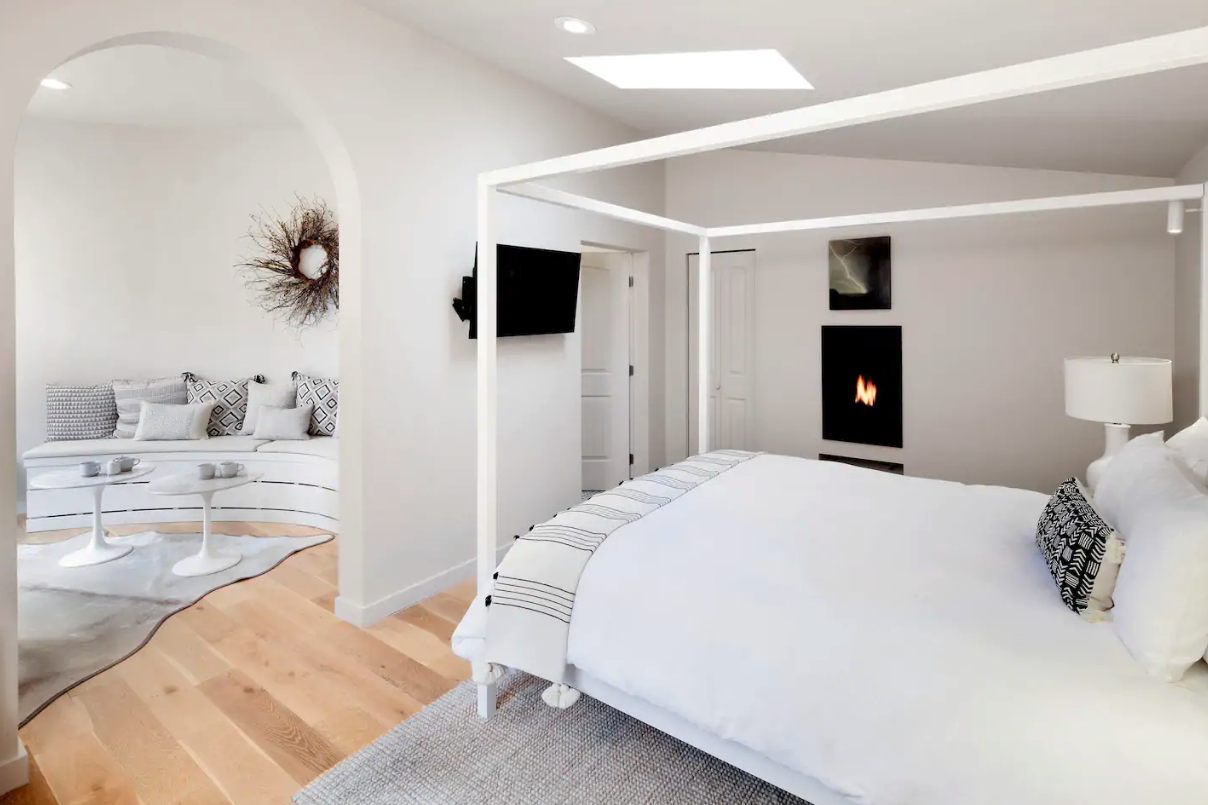 Designed to have both an indoor and outdoor feeling, the suite has large windows and doors open to the outside, where a fire pit and outdoor furniture are surrounded by roses and wisteria. The bedroom incorporates a modern California king four-poster bed, a cozy fireplace and Direct TV.
Income on One Bedroom Properties
The top single bedroom property with one bedroom is grossing approximately $77,000 per year for its owners. On average single bedroom properties where guests have the entire property will generate income of approximately $6,600 per month with a booking lead time of approximately 83 days.