Ever since May 2020, once the shelter-in-place ended in, the Sonoma County housing market has been on the up with median house prices increasing 15% over the past 12 months. Fueled in part by the renewed flexibility of people from the Bay Area choosing to move north and live in a more rural area with cheaper houses prices. The Bay Area effect is particularly visible in markets such as Monte Rio in Russian River that has seen median house prices increase 29% over the past 12 months. The question is when, not if, this current market, which is heavily in favor of sellers, is going to end? Is it going to continue to be a sellers market through the rest of the year? For a brief moment in August, when I got a bit of a breather, I wondered if things were beginning to shift. As we move into the fall, I thought it would be interesting to take a look at what all the indicators say.
It is always a little dangerous looking at the Sonoma County market as a whole because it is made up of a number of distinct markets, segmented not just by price, but also by geography based on whether it is a local market or a market that attracts lots of buyers from the Bay Area such as Sonoma, Healdsburg, Russian River and Sebastopol.
Is Sonoma County Still A Hot Market For Sellers?
The short answer is yes for all price points. For properties under $1m the average number of days on market is just 39 days. What does this mean? If we assume the average escrow is 30 days, that means that a property is going into escrow with 9 days of going on the market. (The reality is that most offers that I either receive or offer are at 25 days right now with a free rent back as part of trying to make offers look as attractive as possible). This time last year the average days on market was 61%. For properties in Sonoma County over $1m the average days on market is even less at 35 days. There has not been a time in the last 10 years when days on markets has been as low as it is now for properties at this price point.
Are Houses in Sonoma County Selling For Over Asking Price?
When demand outstrips supply, the inevitable consequence is that it drives multiple offers which in turn drives up the price. Whether you are looking above or below $1m, over the past quarter, you could expect to pay over asking price. For properties over $1m the average sale price to asking price is 102%, while it is 101% for lower priced properties. In hot markets such as Monte Rio in the Russian river the average sale price is almost a full 10% over asking price.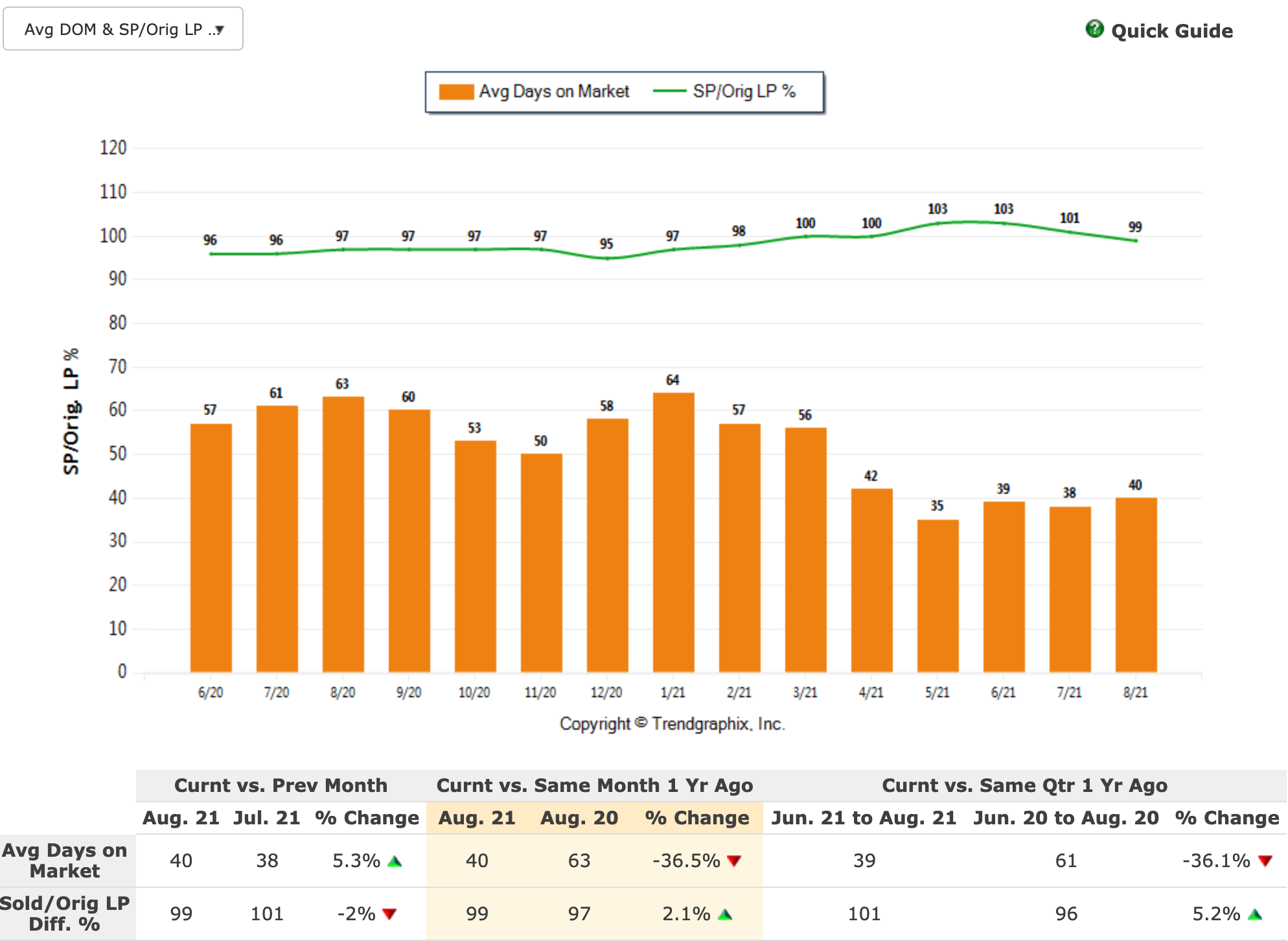 Are There Less Houses On the Market In Sonoma County?
One of the challenges for buyers is the apparent lack of inventory. While the number of new listings is down year on year across Sonoma County it is only down 10% and 4% for properties under $1m and over $1m respectively. Because houses are going into escrow so quickly it feels like there is a lot less inventory than usual for the time of year. For example, the number of properties over $1m going into escrow over the past quarter is 29% compared to the same time last year. This has led to the average number of months of inventory over the past quarter falling to less than 1 month for properties worth less than $1m. What does this mean? It means if no new houses under $1m came on the market, there would be nothing left to sell within 0.9 months!!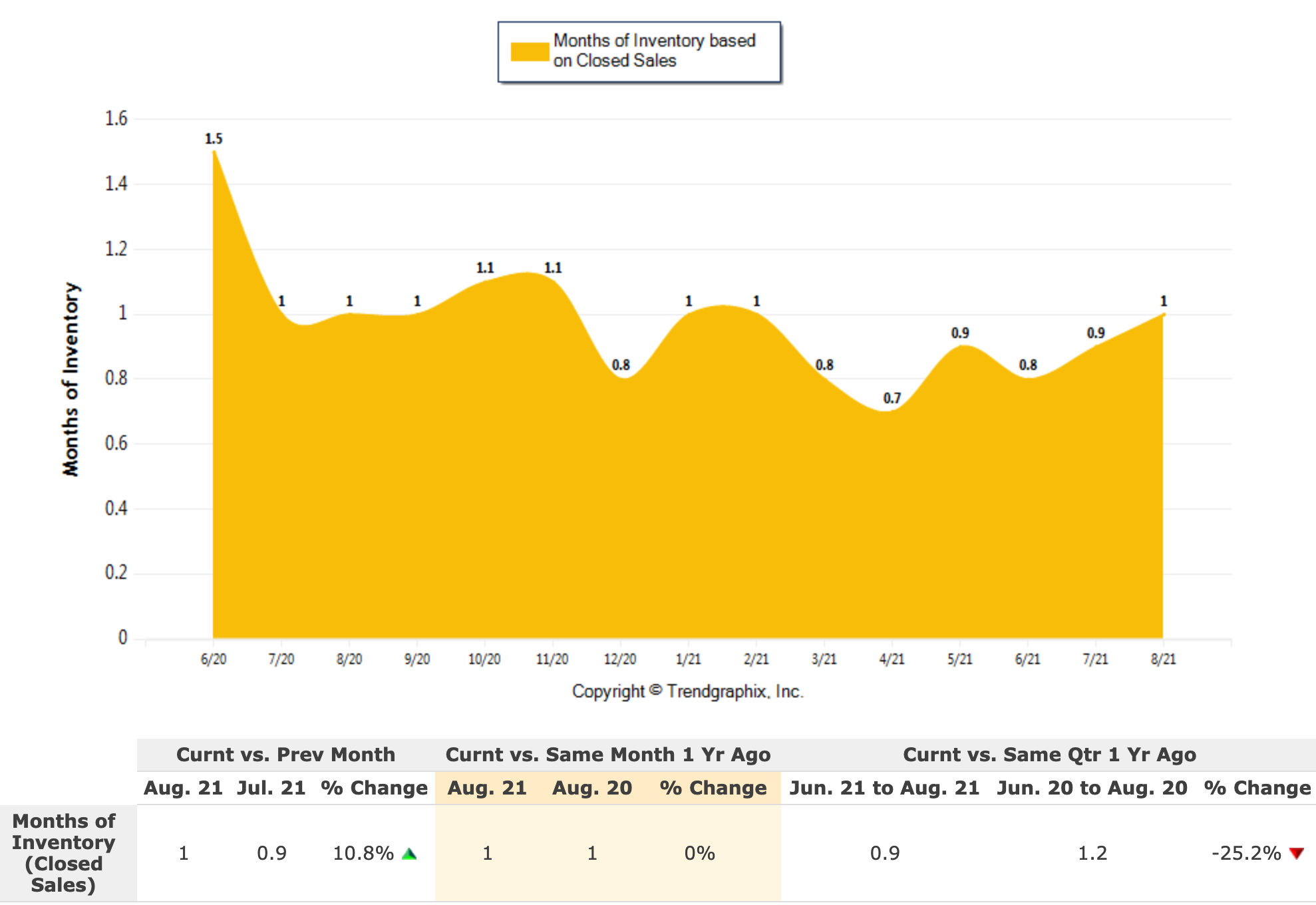 It's clear that overall the Sonoma County market is still very much on the side of buyers, but what about some of the other discrete markets in the county?
Are Popular Second Home Markets Cooling Off?
When I look at the data, Healdsburg, Sonoma and Sebastopol tend to have similar characteristics because they all attract Bay Area buyers and the prices points are typically over $1m. The Russian River market behaves a little different. Some of the percentages are distorted because of the lower base price of many of the properties. If we take Healdsburg as an example of a second home market it is interesting to see how it compares.
Are People in Healdsburg Selling Out?
One of the big differences in Healdsburg compared to the overall Sonoma County housing market, is the number of new listings that are coming on the market. For example the number of new listings over $1m is up 63% year on year when compared to the same quarter last year, while listings under $1m are up 29%.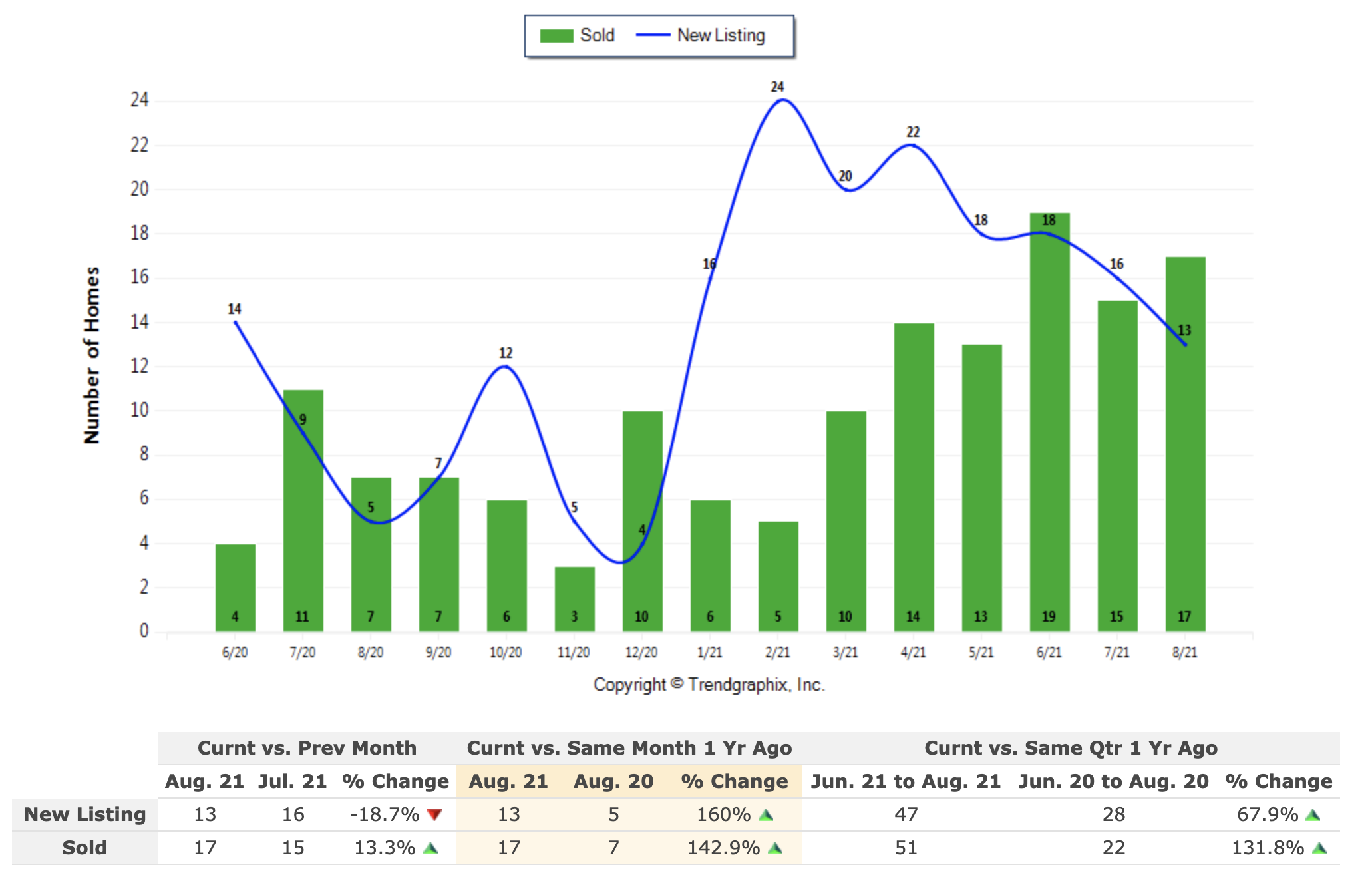 This is a trend that has been visible through that last six months in Healdsburg. This is in contrast to Sonoma County as a whole where listings volumes are down. Is this a sign that people feel the market has peaked and if you are thinking of selling in this cycle, now is a good time to maximize value?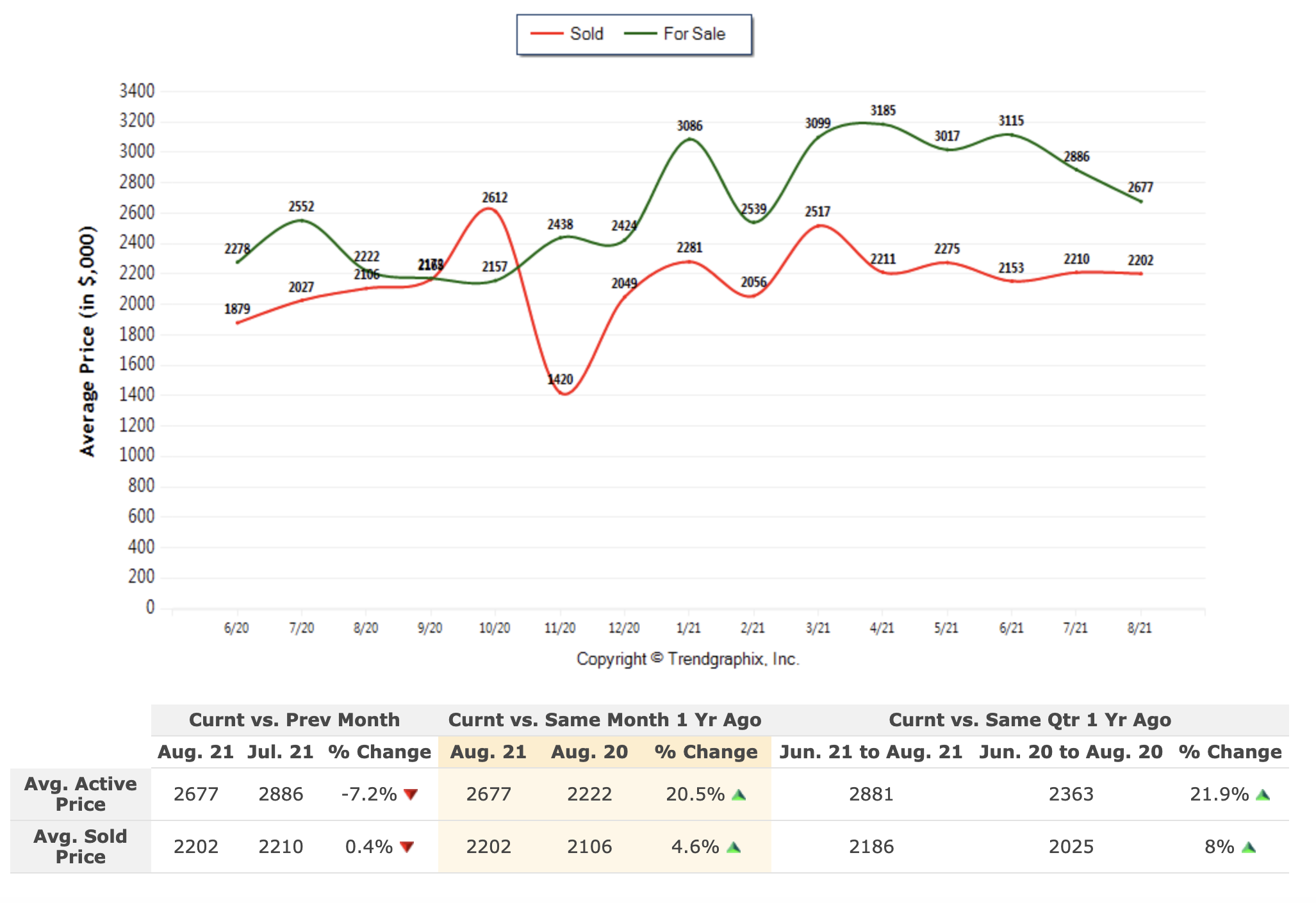 The tactic seems to be working because the number of days on market is also a record low for Healdsburg. While higher than Sonoma County overall, the average number of days on market is running at 52 days and for the past 6 months has been consistently lower than at any other time over the past 18 months. For properties over $1m, where the number of days on market definitely trends much higher because of the large number of $3m+ properties, the average number of days is almost half what it was last year at just 53 days.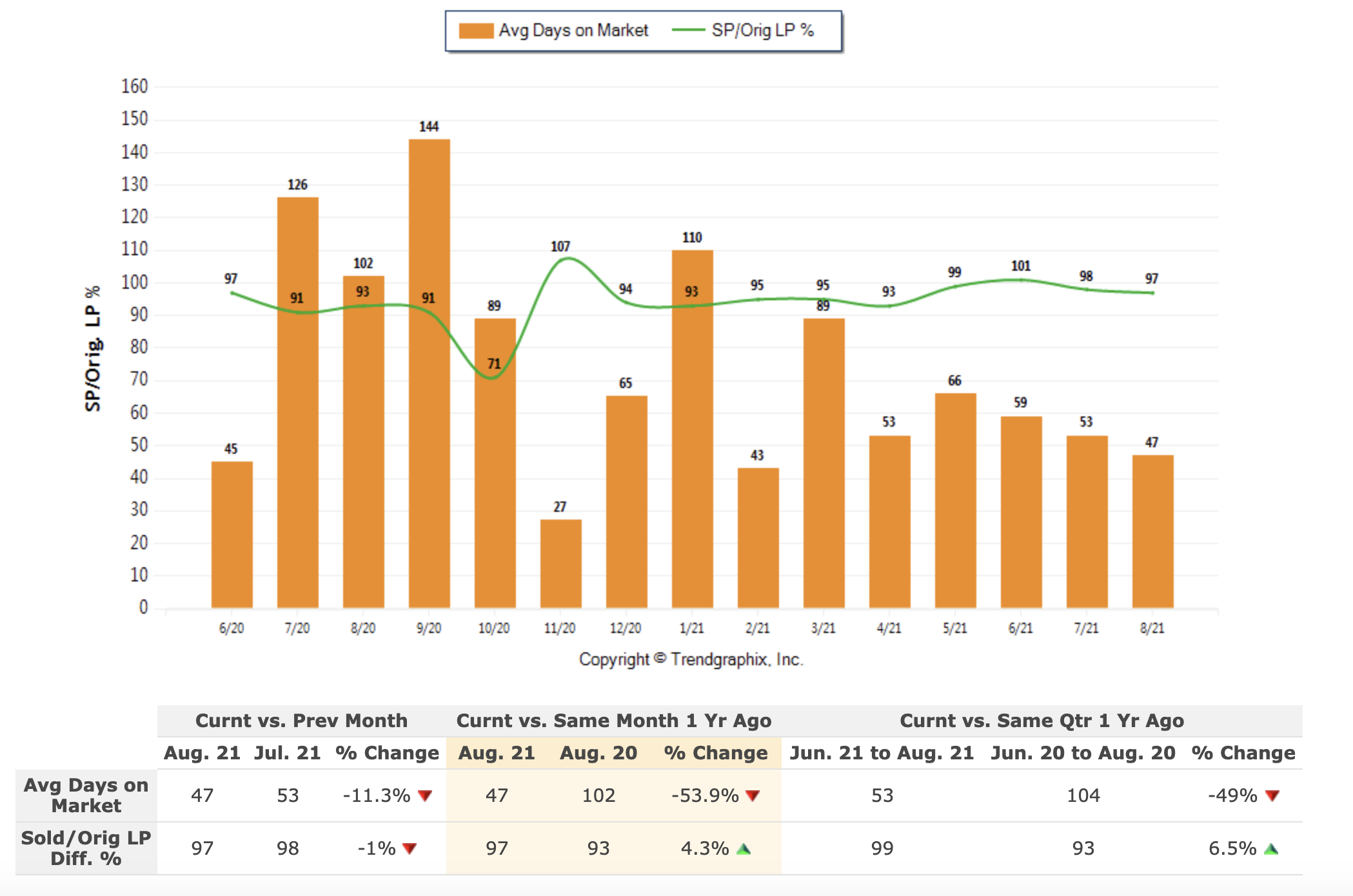 With the increase in the number of listings and large supply of buyers, inventory is continuing to sell through with inventory for properties over $1m running at 2.9 months which is 35% down on this time last year. This activity is reflected in sales with sales volumes for properties under $1m up by 63% and sales of properties over $1m up by 103% year over year.
Are Properties in Healdsburg Selling For Over Asking Price?
As highlighted above, properties on average across Sonoma County are selling at just over asking price. The same story is true in Healdsburg, properties are selling at asking price regardless of the price point.
Healdsburg
That being said, I can think of a couple of properties that came on the market this week where sellers have got greedy, thinking that people will paying asking price regardless. Those sellers are likely to be disappointed because there are enough savvy agents and buyers out there who recognize when a seller has got over zealous!
In Summary
All the data point towards the sellers market being set to continue for a while yet. My view is that for places to which people from the Bay Area are attracted to, the market will continue to be a strong market for some time to come. I feel that there are enough people in the Bay Area who have a new opportunity to rethink where they live based on new work flexibility. Only a fraction of those people have purchased either a primary or secondary home in Sonoma County to date. While the overall housing market narrative nationally is talking about a slow down, I believe the Bay Area is a unique market which is fuelling Sonoma County's continued growth. Let's face it if you had the choice of living in San Fransisco or Sonoma County, where would you live? Maybe I am a bit biased!