Whether you are from the Bay Area, elsewhere in California or from further afield, lots of people harbor a dream of owning a property with vineyards so that they can admire the view and make their own estate wine. One route is to purchase a property that already has planted vineyards or alternatively you can find a property that has land which you can develop to create your own vineyard from scratch. (In this blog post we explore the different types of vineyard property you can purchase) The big question is how much does it cost to buy and or develop a vineyard and what are the things you need to watch out for.
For many people, perhaps they dream of owning a vineyard or wine country estate in Napa but for most people that is out of financial reach. What's more the decision on where to purchase a property will most likely be driven by a combination of lifestyle (where do you want to live) and the profile of the area in which you are purchasing or developing a vineyard.
As one of the world's premier wine regions, Sonoma County offers an ideal location to buy or develop a vineyard estate. With over 400 wineries spread across 48,000 acres of vineyards, Sonoma provides endless options from buying a coastal property out on the Sonoma Coast or buying a property in the valleys or Sonoma and Healdsburg as well as far south as Petaluma with its fledgling AVA.
This comprehensive guide to setting up and managing a vineyard property covers all the key steps from finding a site, putting in the initial infrastructure, planning the vines and then setting up a vineyard management program all the way through to harvesting and selling the grapes.
Selecting An Ideal Estate Vineyard Site
Finding the ideal site is step one and probably the hardest part. For some people who are hyper focussed on the vineyard and fulfilling their vision of developing a particular style of wine the decision will be driven on their choice of AVA or the hyperlocal conditions within a particular AVA. However, for many people, where the decision is as much a lifestyle choice as a wine choice the decision will come down more on the side of where you want to live and enjoy what the vineyard lifestyle has to offer.
If we look at the cost of buying an existing vineyard you could expect to pay in the region of $50,000 to $200,000 per acre although that a rate of $150,000 per acre is only for the absolute premium planted vineyard.
For example there was a recent sale of 5403 Hwy 128, a vineyard property in Geyserville just north east of Healdsburg where 25 acres, of which 19 acres was planted with premium Sauvignon Blanc which sold for $2.35m. This equates to just under $100,000 per acre. If we attribute just $200,000 of the property to the 6 unplanted acres, the cost per acre increases to nearer $115,000 per acre.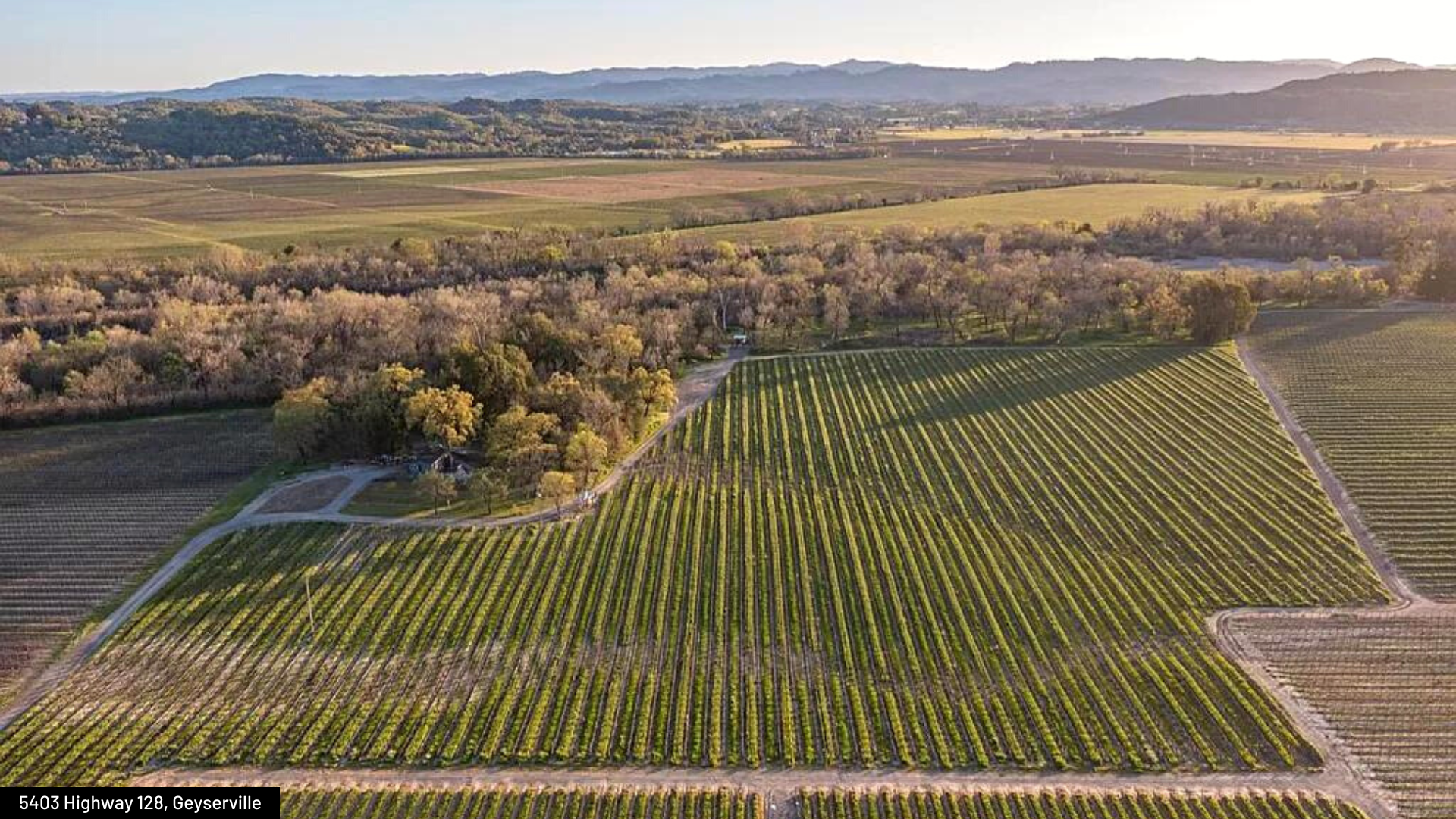 Similarly there was a sale in February of 2023 of a 28 acre property in Sebastopol, 9800-10000 Cherry Ridge Road, of which 22 acres were planted with premium Pinot Noir. This property sold for $4.525m at a price of $156,000 per acre including the 7 acres which were not planted.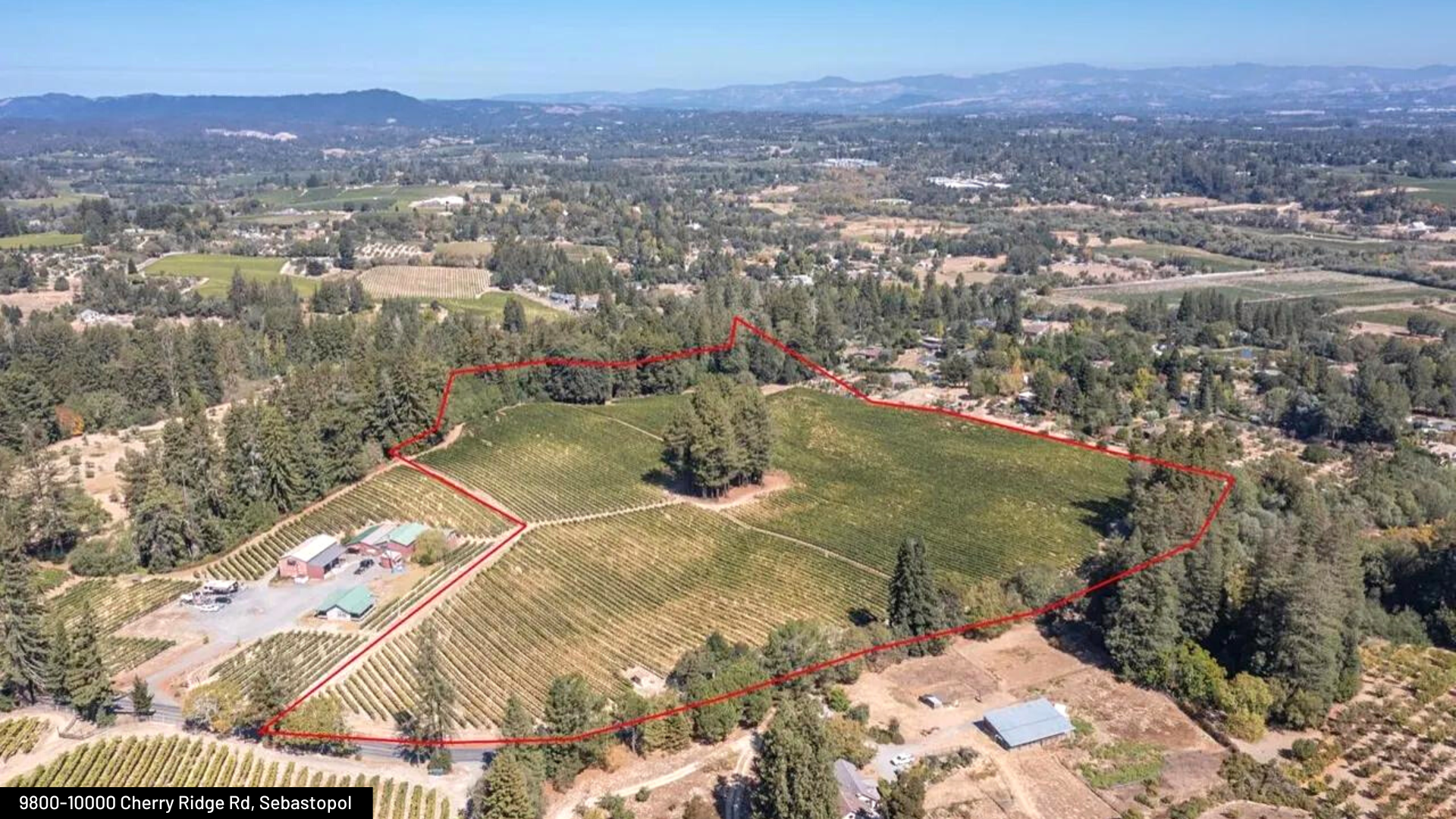 I was recently talking to a buyer who had purchased a vineyard property and he was originally looking in Napa where he found a great piece of property that already had 15 acres of planted vines on it which were under contract for another five years. In some ways this was an attractive option because it meant that the vineyard would be taken care of, there was a stable income in place and at the end of the term of the contract they would still have a vineyard that was producing income which they could improve one step at a time. In the end they decided not to purchase it because they felt they had a greater connection to Sonoma County than Napa because it better suited their lifestyle and was just "a bit more relaxed"
As well as looking at it from the perspective of the vineyard and lifestyle investment, it is also important to consider the location as a real estate investment. For example, buying a property in a place like Headlsburg which continues to establish itself as the center for food and wine in Sonoma County is likely to be a better long term investment for a lifestyle property than an estate in Bennett Valley, Santa Rosa for example
What Is The Permit Process For Planting A Vineyard?
However before you plant vines, regardless of whether you are replacing existing vines or planting a vineyard on a piece of land that has not previously been operated as a vineyard you will need to get a permit from the County.
Getting a permit to plant a new vineyard in Sonoma County involves several steps. The first is to determine if the land is suitable for growing grapes through soil testing and analysis of climatic factors like rainfall, sunlight, and temperature. Once the site is deemed viable, you must apply for a use permit from the county. This involves submitting detailed plans which will require extensive soils, grading and environmental studies showing the exact location of the vineyard, proposed trellising system, irrigation method, and more. The plans are reviewed by various county departments to ensure compliance with agricultural, water, and environmental regulations.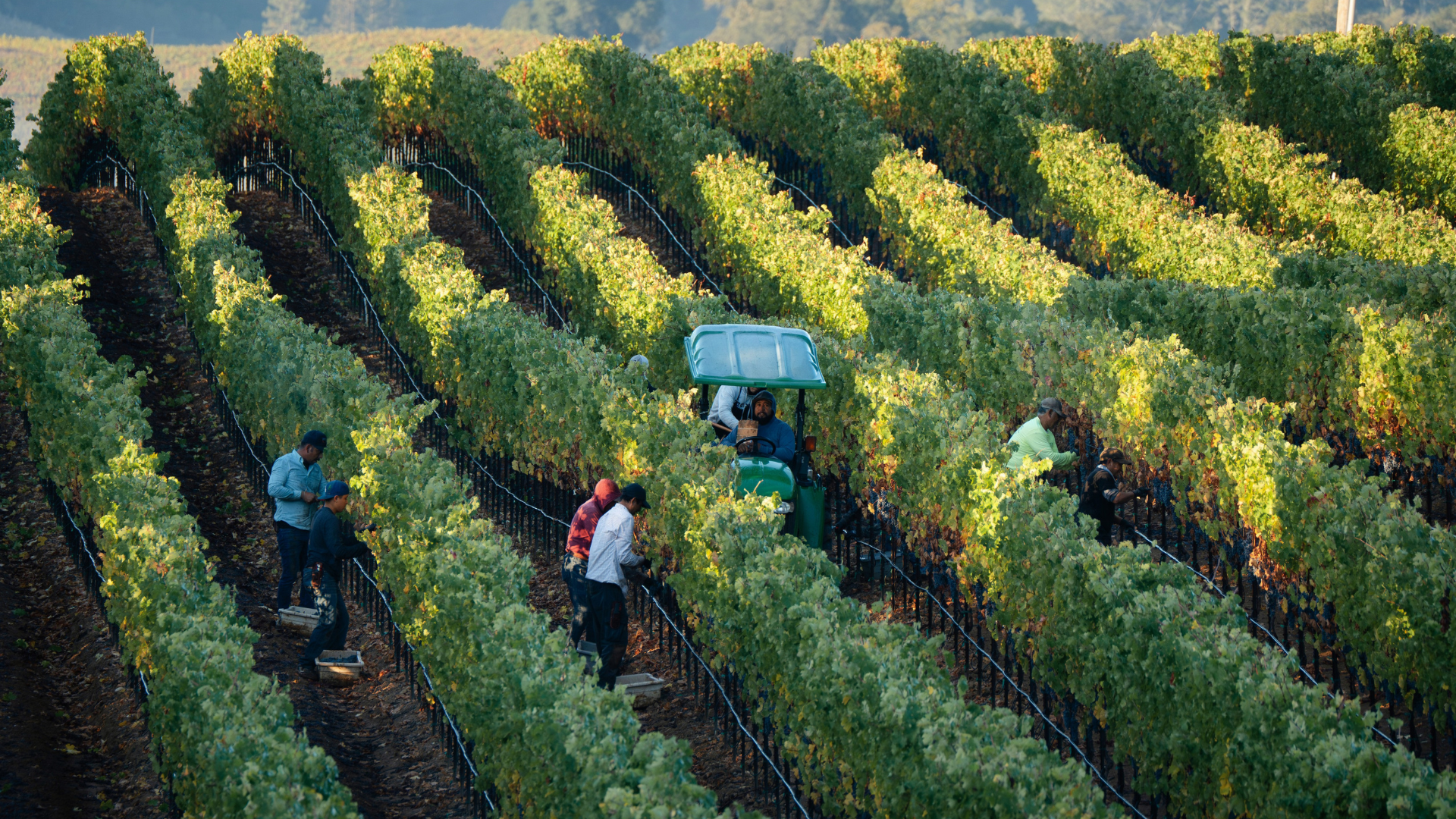 The process also involves issuing public notices to allow community input so you definitely need to make sure you keep your neighbors on your side. Hearings may be required if there are concerns about potential impacts. Given everything involved in the process you can expect for the permit process to take 6-12 months for approval.
Replacing an existing vineyard has a simpler permit pathway. If the new vineyard is replanted in the same footprint with no changes to the trellis system or irrigation, it may only require an agricultural grading permit. This is an over-the-counter permit with minimal review. However, any changes to the site layout, trellising method, or irrigation trigger a use permit modification process similar to new vineyards so when you are looking to purchase a property with an existing vineyard that needs replanting it is worth paying attention to the details of how they planted because if you want to re-plant using similar infrastructure it will definitely make your life easier.
How Much Does It Cost To Set Up A Vineyard?
Whether you buy a property that needs vineyards developing from scratch or you buy a property with an old vineyard that is no longer producing, you will need to start from scratch and put in the correct infrastructure to develop a high producing vineyard.
One of the things you will need to make sure you have in place when you buy a property is to make sure that you have sufficient water. If you don't have sufficient water, you need to make sure that you have a plan for how you will get access to more water. Vineyards can consume a lot of water depending on the soil and how you choose to farm them. For many areas such as the valley floor in Dry Creek Valley, for example, it isn't unusual to find wells that produce 100 gallons per minute.
In Sonoma County, there are 40,000 properties that run on private wells which is more than any other county in California. As a result, the county is starting to tighten the uncontrolled use of water resources. In the second half of 2022, they put in place a moratorium on drilling new wells until April 2023 while they drafted a new ordinance. Moving forward, any new well for agricultural or commercial use will be required to be metered with a monthly reporting requirement to the county.
While you can get a building permit for a home with a well of just over 1 gpm. On average, a mature vineyard typically requires around 1 to 3 acre-feet of water per acre annually or put in simple terms will require 5 hours of water a couple of times a week for which you will want a well producing at least 20 gallons per minute if you have a few acres of vineyard. If you do need to drill a new well you first need to identify the best place to drill and then you need to take your chance to drill and see if you hit water. There are certainly no guarantees! That being said, most well companies will be able to tell you your chances of finding water at a certain depth based on the other wells that have been drilled in the area.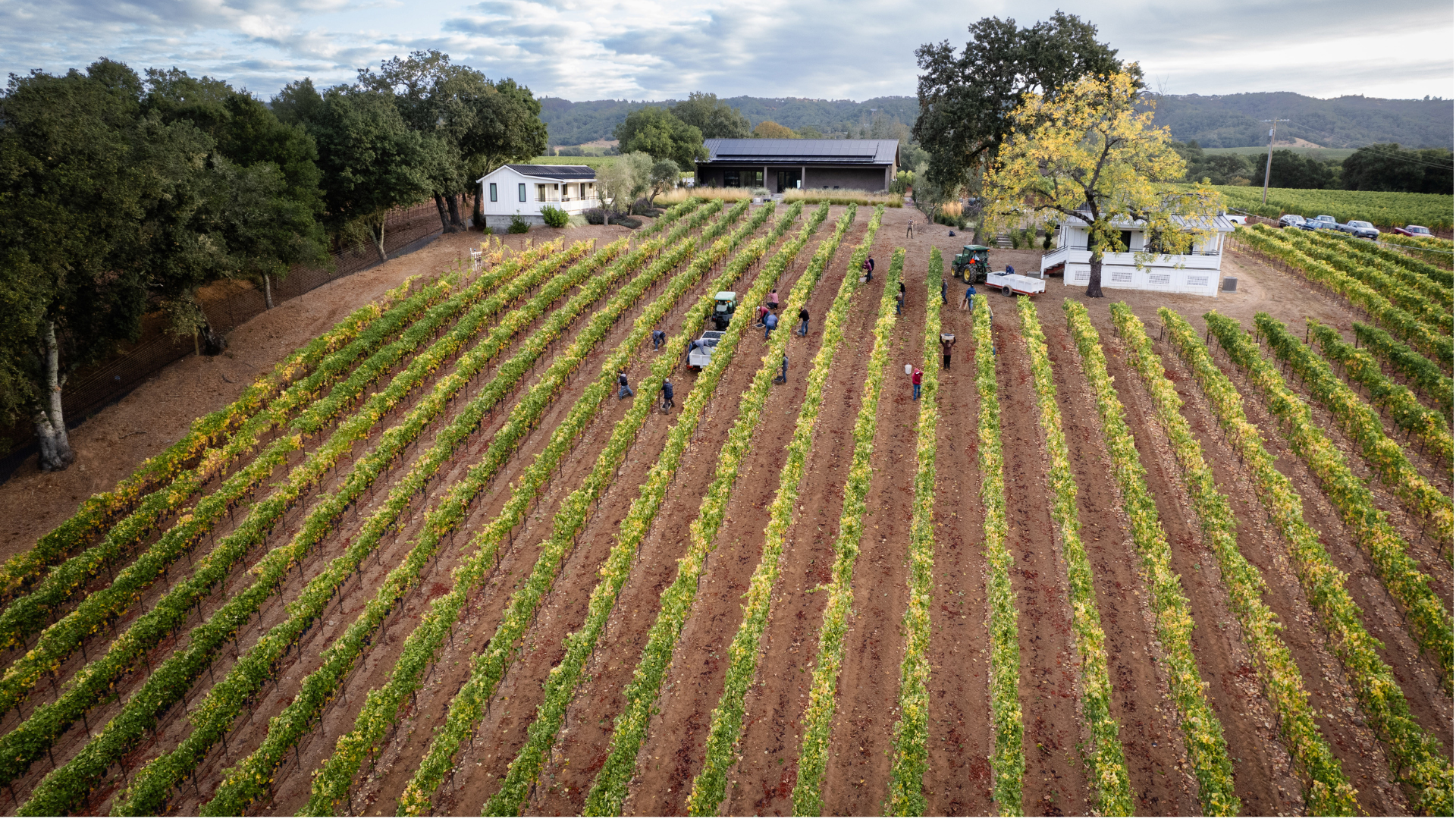 Once you know you have the water infrastructure, the process of preparing a vineyard for planting will require you to rip out the old vines, grade the site, put in new trellis and wires, put in the irrigation system, and then finally plant the vines.
There are so many different ways to grow vines all of which require slightly different infrastructure and costs but just as a ballpark figure you can expect to pay $30,000 at the low end and $50,000 at the high end to put in the infrastructure.
Then you have to buy the vines. Older vineyards will tend to have approximately 800-1000 vines per acre which is based on 8ft wide rows and vines between 4-6 ft apart. If you reduce the width slightly to 7 ft and have slightly tighter planting you will likely plant between 1500- 1600 vines per acre. How you choose to plant all depends on your goals. Is it a specific aesthetic you are looking for and you care less about yield or are you looking to maximize the yield with the best possible fruit and so are happy to drop lots of fruit in pursuit of the quality goal.
For a grafted vine you will likely pay $6 to $7 per vine so to plant an acre of vineyard you will spend approximately $9000 per acre on vines.
How Do You Choose What Vines To Plant?
When it comes to choosing what vines to plant this is a very personal decision. There are just so many factors to consider from personal taste to choosing varietals that do well in the specific micro-geographic area to choosing varietals that are in demand without oversupply.
However, chasing the varietals that are in vogue is a dangerous game because if they are in vogue, the chances are all the other growers are thinking the same thing so before you know it there is a glut of that particular varietal on the market. For example, this year there is an oversupply of Cabernet Sauvignon on the market so if you go to the classifieds section of Wine Business you will see good quality Cab being sold for $1000-2000 per ton which is half of what you would expect.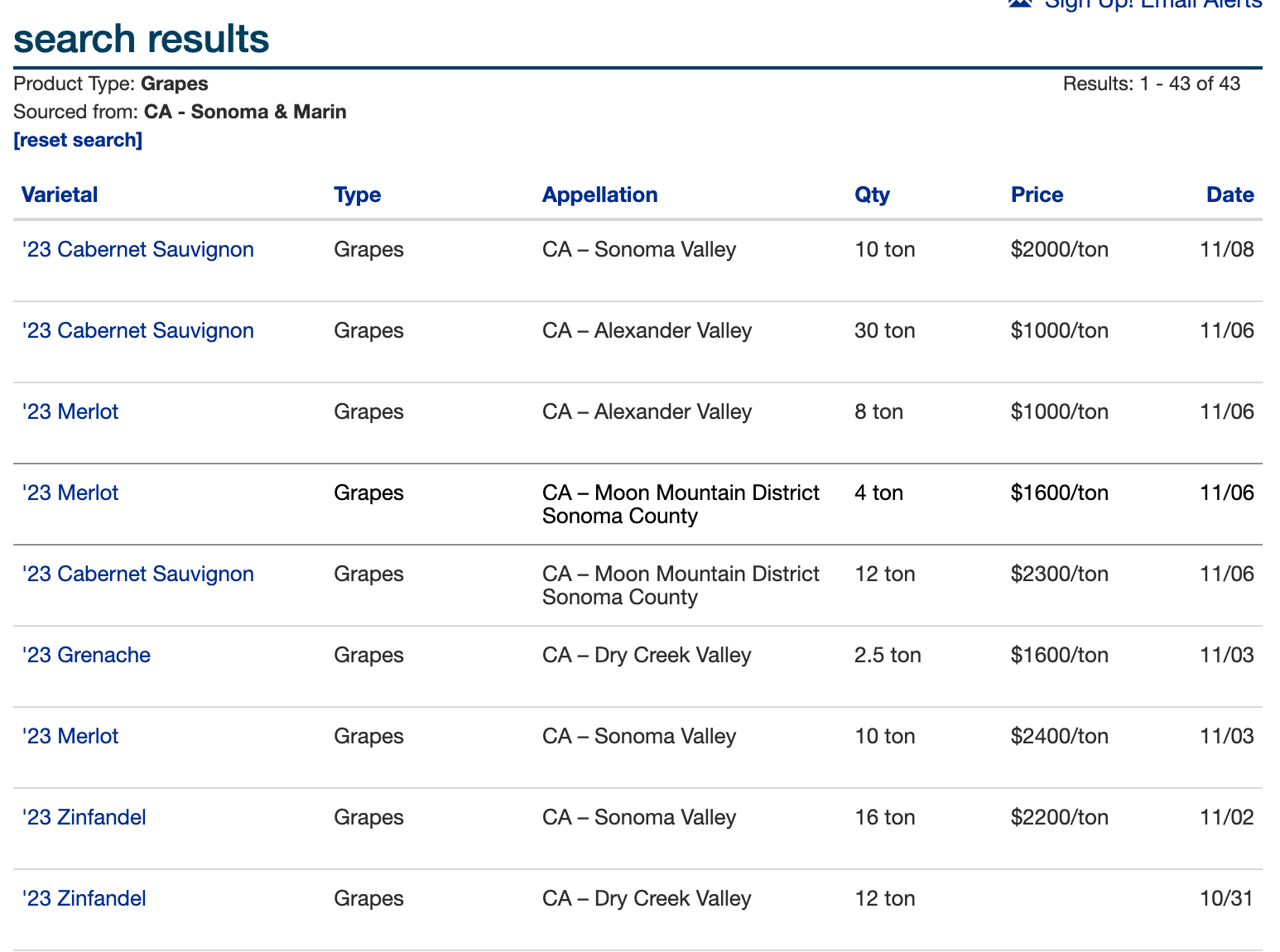 How To Choose A Vineyard Management Company?
Assuming you are not just going to lease out the land to someone else to farm and you are not going to dedicate your entire life to learning how to farm the grapes and hiring your own farm hands, you will need to hire a vineyard management company to provide a full-service vineyard management service.
Just in Sonoma County, there are probably 10-12 different vineyard management companies ranging from large companies like Redwood Empire Vineyard Management which are a large company providing a full service for high-end clients. Because they are large and have a large infrastructure they are expensive but if you are looking for your vineyard to look amazing, they will do a great job.
One of the biggest challenges in finding a company that is a good match is the size of the vineyard you are looking to have managed. For many vineyard management companies they will ideally want to manage a minimum of 8 acres because of the scale in economies this brings. However, if you have 20 acres you want to make sure you choose a company that has the bandwidth to take it on and do a great job. If you have half an acre of hobby vineyard you will need to find a specialist in hobby vineyard management to take care of it and it will definitely cost you proportionately more pro rata per acre.
If you are trying to grow premium fruit then you want to use a vineyard management company that has a track record of producing the best fruit. For example, Jesse Katz is known for managing his vineyards to an incredibly high level. Tri Valley Vineyard Management is the company that does some of his vineyard management so if you are looking at pursuing those standards, they would be a good company to partner with to achieve a premium result.
How To Sell The Fruit?
You've planted the vines, paid for them to be cared for, and are waiting for them to bear their first fruit. You have a number of options when it comes to monetizing the fruit which have varying degrees of risk reward.
At one end of the scale, as mentioned above, you can actually just lease the land to a winery for them to plant, manage and harvest the grapes. However because there is a significant investment required, you will most likely need to sign a long contract from 10 to 20 years with options for extending or curtailing to suit both parties. The beauty of this model is that they pay for everything: the hardware, irrigation, and vines. Literally everything. This is a great option for someone who wants to live among vines but not have the hassle or capital outlay to farm the land but equally there will be no additional profits.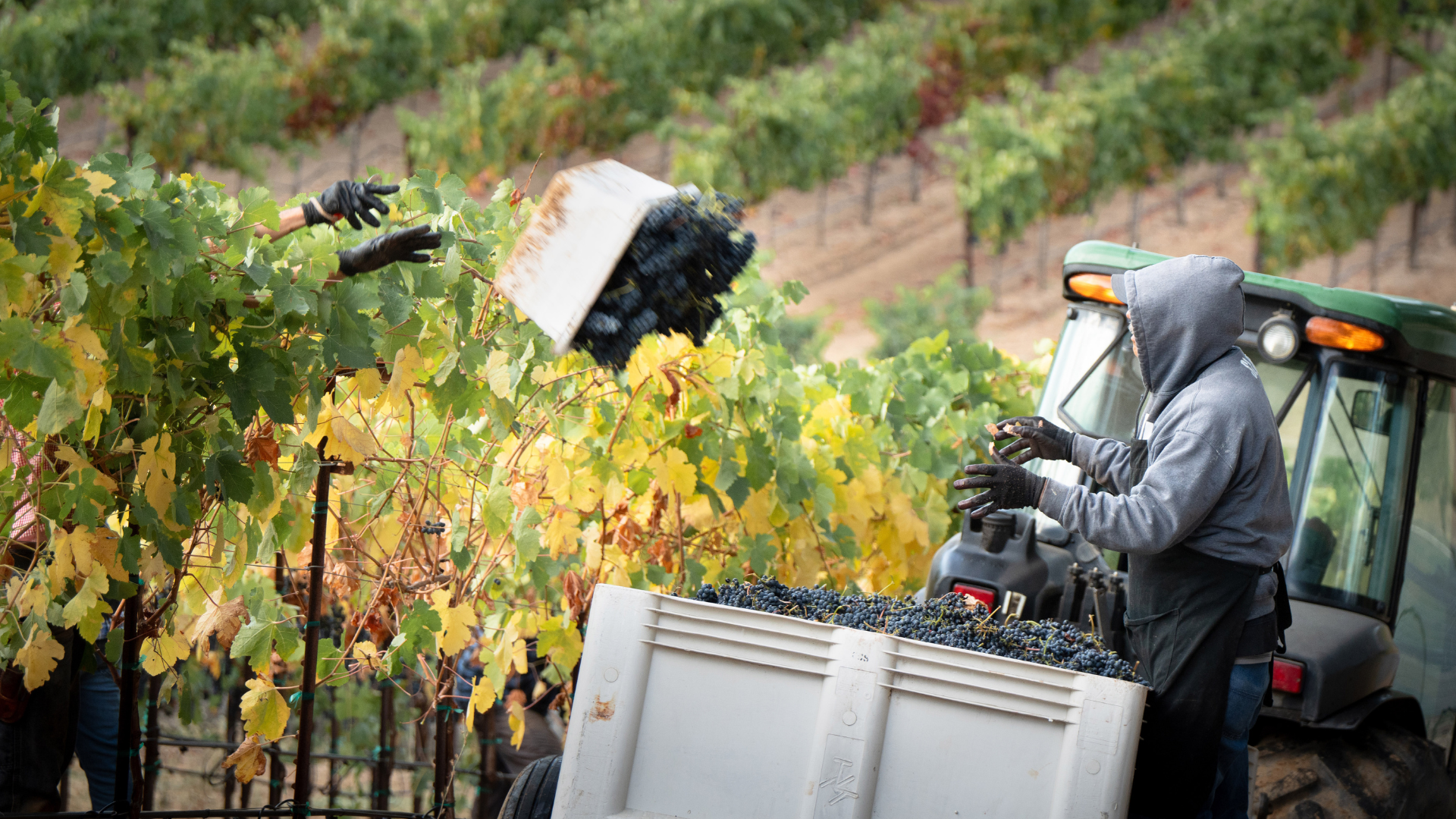 At the other end of the scale, you can do all the hard work to develop the vineyard and pay for the ongoing management of the vineyard and then you get all the income from selling the grapes, hopefully at a profit.
There is also a hybrid approach whereby you work with a winery or winemaker to develop the vineyard, plant certain varietals that they are looking for, and then they sign a contract for say five years to take the fruit at a guaranteed price.
There is no right and wrong, it just depends on your overall goals. Clearly, the way to potentially make the most profit is to actually develop your own wine brand and sell your own estate wine. This is definitely the high risk, high reward route but supremely rewarding if you make it happen.
You can also get creative about how you think about maximizing the value of grapes. For example, a friend of mine grows Cabernet Sauvignon in Dry Creek Valley but then he sells the fruit to a Napa winery that makes Napa Cabernet using the fruit blended with fruit from Napa Valley. (As long as a wine has 50% or more fruit from Napa, you can call it a Napa Cabernet). By doing this he actually gets more per ton for the Cabernet than he would sell it to a Sonoma winemaker because of the higher prices a Napa Cabernet commands.
For example, if you look at the sale price of fruit in Sonoma County vs Napa County in 2021 according to the Grape Crush Report from the California Food and Agriculture Department, the sale price for Cabernet Sauvignon from Napa was $8082 per ton versus $2,728 per ton in Sonoma. That is the only varietal that has such a large discrepancy but your choice of varietal, how you farm it and your location will all heavily impact the amount that you will be able to sell the grapes for.
Below are the sale prices taken from the 2022 Grape Crush Report:
| | |
| --- | --- |
| Varietal | 2022 Price Per Ton ($) |
| Cabernet Sauvignon | 2,853 |
| Pinot Noir | 2,853 |
| Merlot | 2,088 |
| Sauvignon Blanc | 1,913 |
| Syrah | 3,120 |
| Chardonnay | 2,439 |
| Zinfandel | 3,274 |
Source: 2022 USDA Grape Crush Report
As you can see there are huge variances by both varietals and for the same variety which all goes to show growing and selling grapes is definitely as much art as science!
Conclusion
There are so many different ways you can approach setting up and managing a vineyard to make the vineyard look the nicest, produce the most fruit, produce the best quality fruit to make wine that you like, the options are literally endless. There is no right and wrong, but every decision you make along the way will have a knock on effect. If you choose a property that doesn't suit a particular varietal that sets you down a path. If you choose to set up and farm your vineyard in a specific way, that will take you down another path. Every decision you make will impact the cost of setting up the vineyard and how much money you will make or lose doing so. Whatever choice you make, it will be hard work but the great thing is you get to serve your friends a glass of wine from your vineyard.