I work with a number of buyers helping them to find a piece of property where they can build their dream home either by purchasing a lot or a property with a structure which they will either tear down or designate as a guest house. However, with building costs for a custom home on the rise after a 10 year housing boom, coupled with the recent fires, the cost is now $450 per sq ft at the low end and closer to $1000 per sq ft for a very high end custom home. Many people, myself included, are seriously considering going down the pre-fabricated or modular home route.
So what is the difference between a modular home vs a pre-fabricated home vs a manufactured home. The best way to think about it is that the term prefabricated is a general term that refers to important structural elements that are built in a factory and then assembled. Both modular and manufactured homes are considered pre-fabricated homes. The main difference being that a manufactured home has wheels attached so that it can be transported to the site where it then permanently stationed.A modular home, on the other hand, is similar but rather than having wheels is put on the back of a flat bed truck and transported to the site.
Finally, there are system-built homes which are really the evolution of the prefab whereby different sectional systems are manufactured offsite but then can be used to create a highly customized home to virtually any floor plan. This has the added advantage that it is more suitable for locations which might not be accessible for the delivery a modular or manufactured home.

Three Big Benefits Of Prefabricated Homes

As someone who loves the more modern aesthetic, one of the great advantages of these homes is that they lend themselves to this aesthetic with some really eye catching designs.

With energy efficiency now an important consideration for most people, these homes are also incredibly energy efficient both in their construction and running costs.

Finally, with the demand for contractors and sub-contractors far outstripping supply, a prefabricated home can be built in a fraction of the time of a traditionally built home.

Top Three Prefab Houses For Sonoma County
There are three companies that stand out. all of which serve Sonoma County and all have a track record of building homes for over ten years The three companies are: Blu Homes, Method Homes and Living Homes.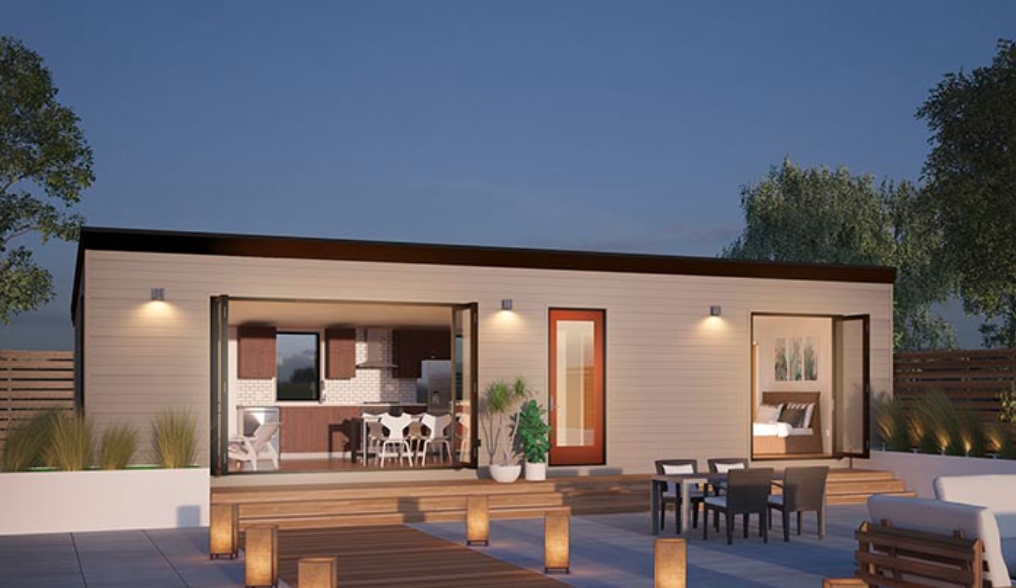 All of them come in at between $250-$400 per sq ft. Blu homes is different from both Method and Living Homes in that Blu Homes has just four floor plans for the customer to choose between, whereas both Living Homes and Method Homes have a building system and work with numerous architects and designers to design a home that can then be easily built in their factory using their modules. This gives the buyer the choice of either buying a model that has been pre-designed by one of their architects or designing their own custom home from the ground up.

Blu Homes
Blu Homes are built in a factory in Vallejo which was used to manufacture submarines in the earlier part of the 20th century. The company was founded in 2007 and has shipped over 400 homes across four different models ranging from a 1 bed, 1 bath unit,often used as an accessory dwelling unit through to the Breezehouse model which is a 3-4 bed, 3 bath, 2140 sq ft house.
The home below at
7757 W Dry Creek Road
, Healdsburg, is currently for sale. (Call me on +1 707 238 2112 if you want to check it out)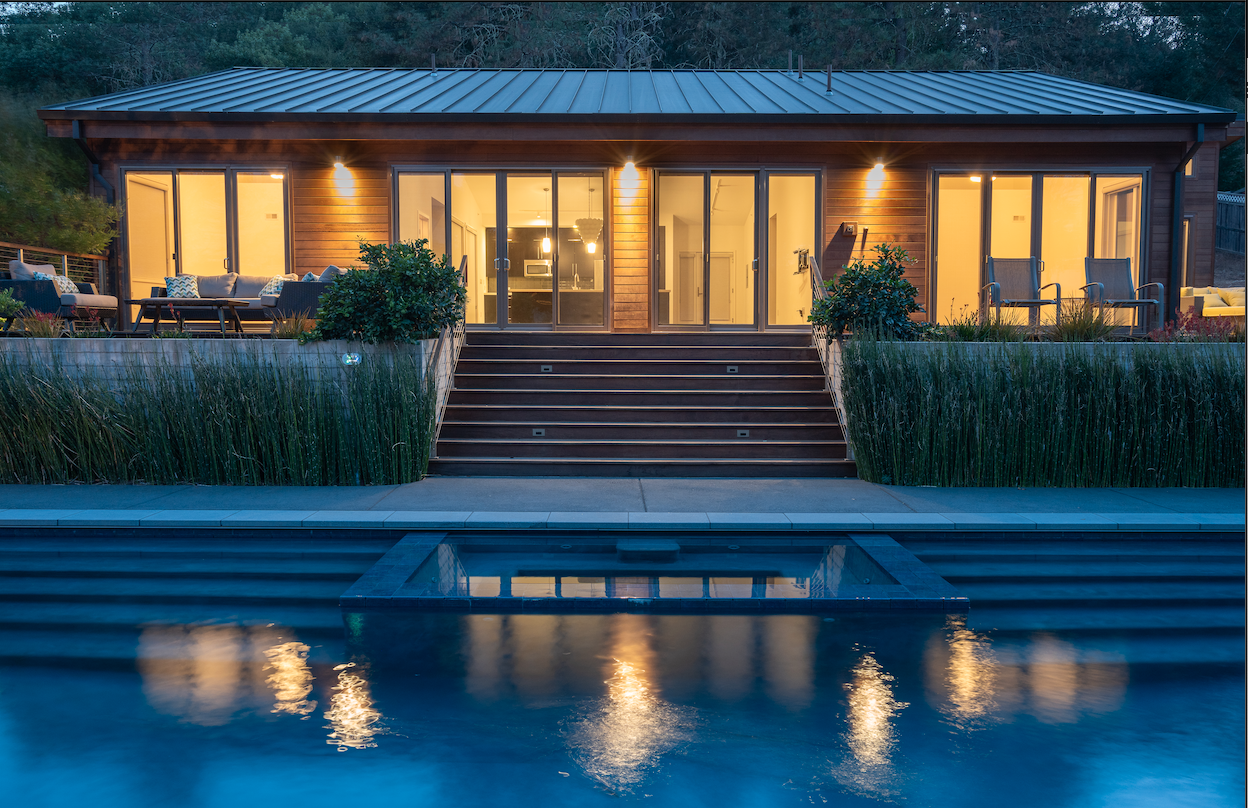 The company states that the time from order to completion is 3 months but bear in mind, as with all modular homes, this does not include the time taken to go through the permitting process and prepare the site to receive the home.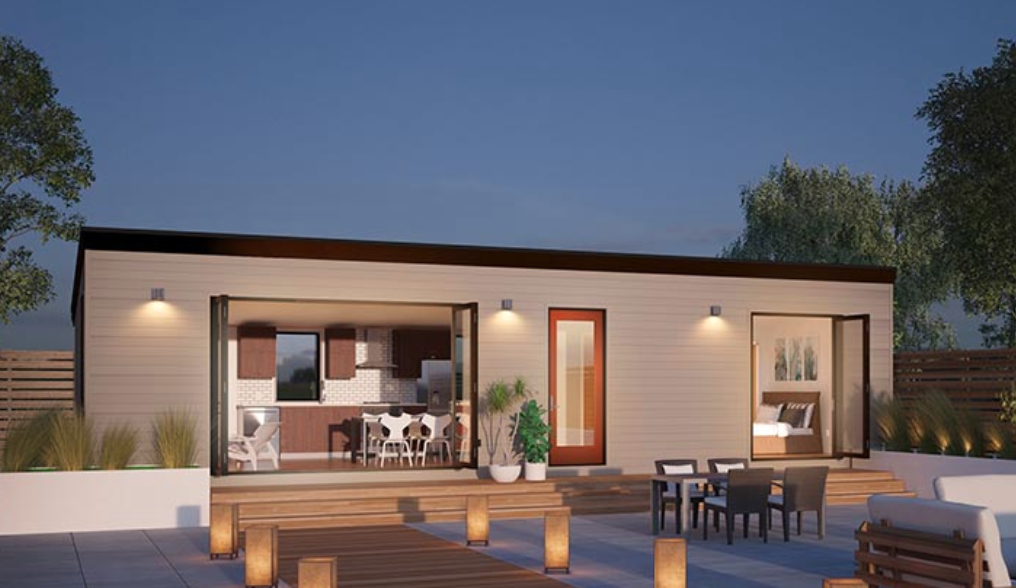 Method Homes
Method Homes has a slightly different approach to Blu Homes in that it works with a number of different architects who have designed and built a variety of different models including the one below in Cloverdale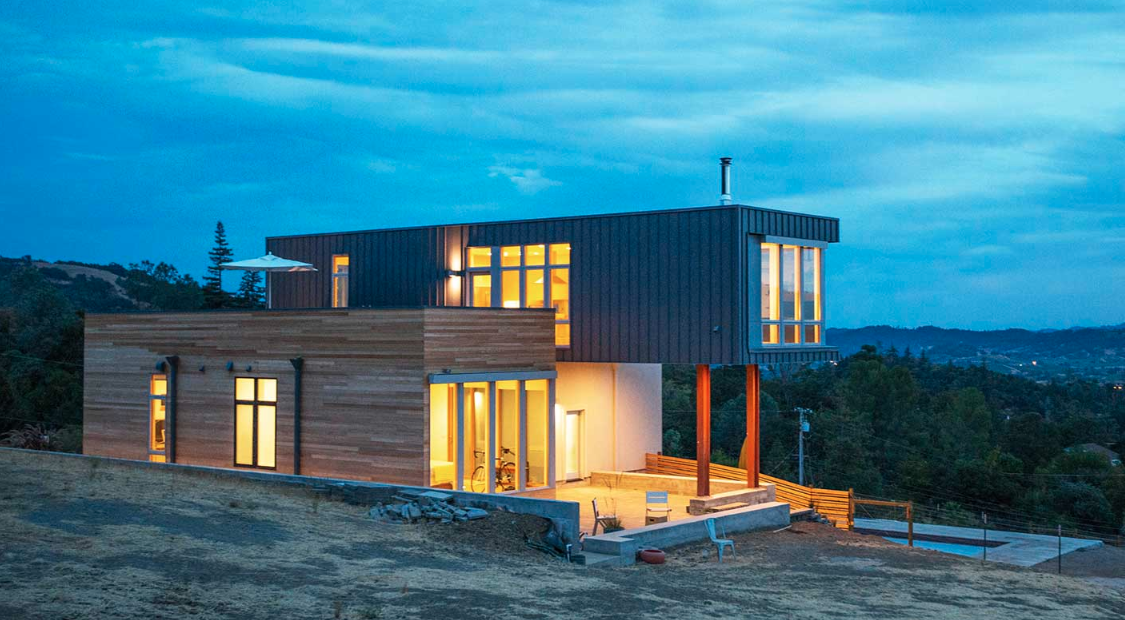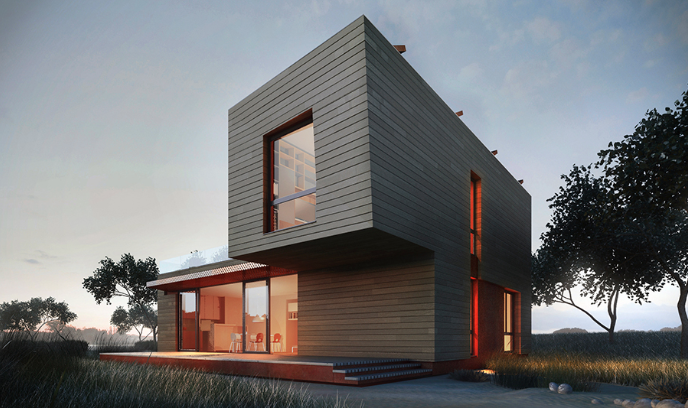 If you have your own architect, they can also work with the architect to adapt the design so that it can be built using Methods system making it possible to build a highly customized home using Method Homes. The home will then be built in the factory and then delivered and installed with a day or two on site.

Living Homes
Living Homes designs works with a number of designers and architects who have created 13 standard models but you aren't limited to these designs.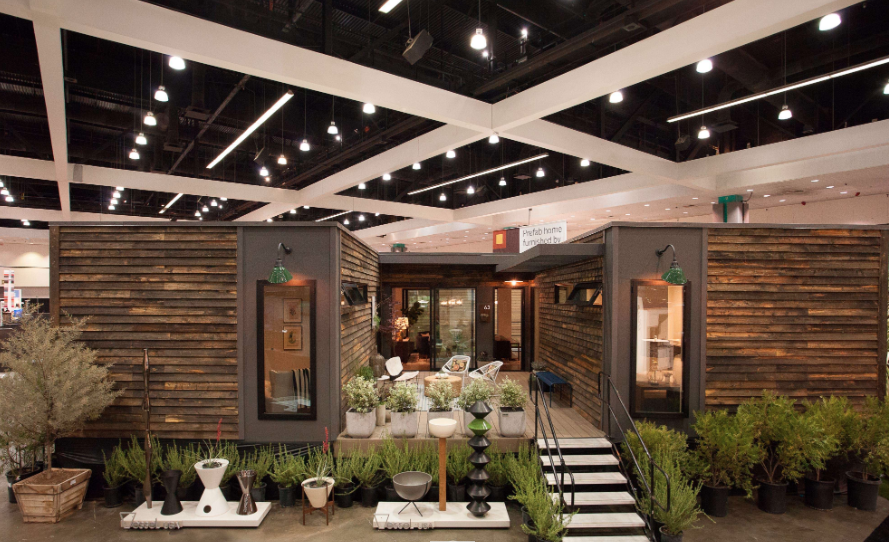 If you prefer you can work with one of their designers to create your own custom home. Once the home has been designed it is manufactured at the Plant Prefab facility in Realto, California which, backed by Amazon, was spun out of Living Homes as its manufacturing arm.

Other Companies Worth Considering:

Proto Homes: System build homes assembled on site
Deltec Homes: Kit homes that are just the shell of the home
Connect Homes: Modular homes built using one, two or three different modules
Clever Homes: This is a design and architecture firm using a panel system to build custom homes
Sage Modern: 100% custom homes built using a building systems