What a lot has changed since the beginning of the quarter. It seems such a long time ago that we were going about our normal business. In January/February we were in the seasonal lull but everything was looking good for a really strong Spring buying and selling season. Now the picture is very different.
While realtors are technically classified as an essential service (see this post), we are a long way from being able to operate normally because the priority is to obey the Shelter in Place Order except for absolutely necessary visits to properties.
However, as the first quarter comes to an end, I thought it would be interesting to look at the data for Q1 2020. As well as looking at Sonoma County as a whole, I have also taken a look at the over $1m market separately as well as the Healdsburg market specifically.
It is worth noting that because the data is largely based on sales data, many of the data points will not really be effected by the Coronavirus pandemic because any property sold in Q1 will have been in escrow long before the Shelter in Place order come into force. The real impact of the current Pandemic on sales will not be seen until we see the numbers for April. However we get a taste of what is to come just looking at the new listings data.
Sonoma County:
- When compared to Q1 2019 the total volume of sales was homes was up 3.1% to 859 homes.
- The number of properties for sale decreased by 4.4% compared to the same quarter last year.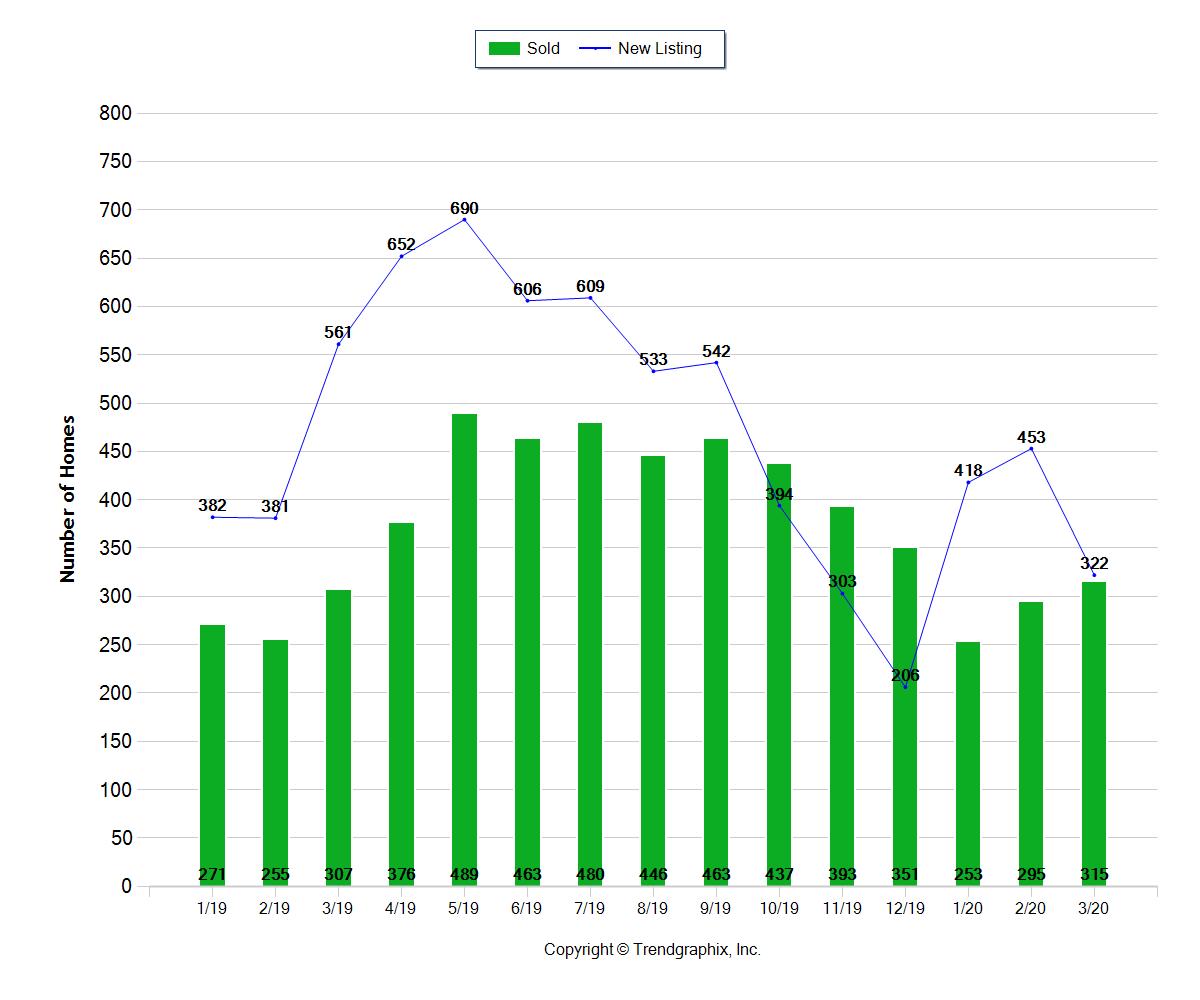 - The number of new listings in Q1 2020 vs Q1 2019 has fallen just 11%.
- If we look at the number of new listings in March 2020 vs March 2019 there has been a 44.6% fall.
- Across the quarter, sales price to list price was 96% compared to 95% in Q1 2019.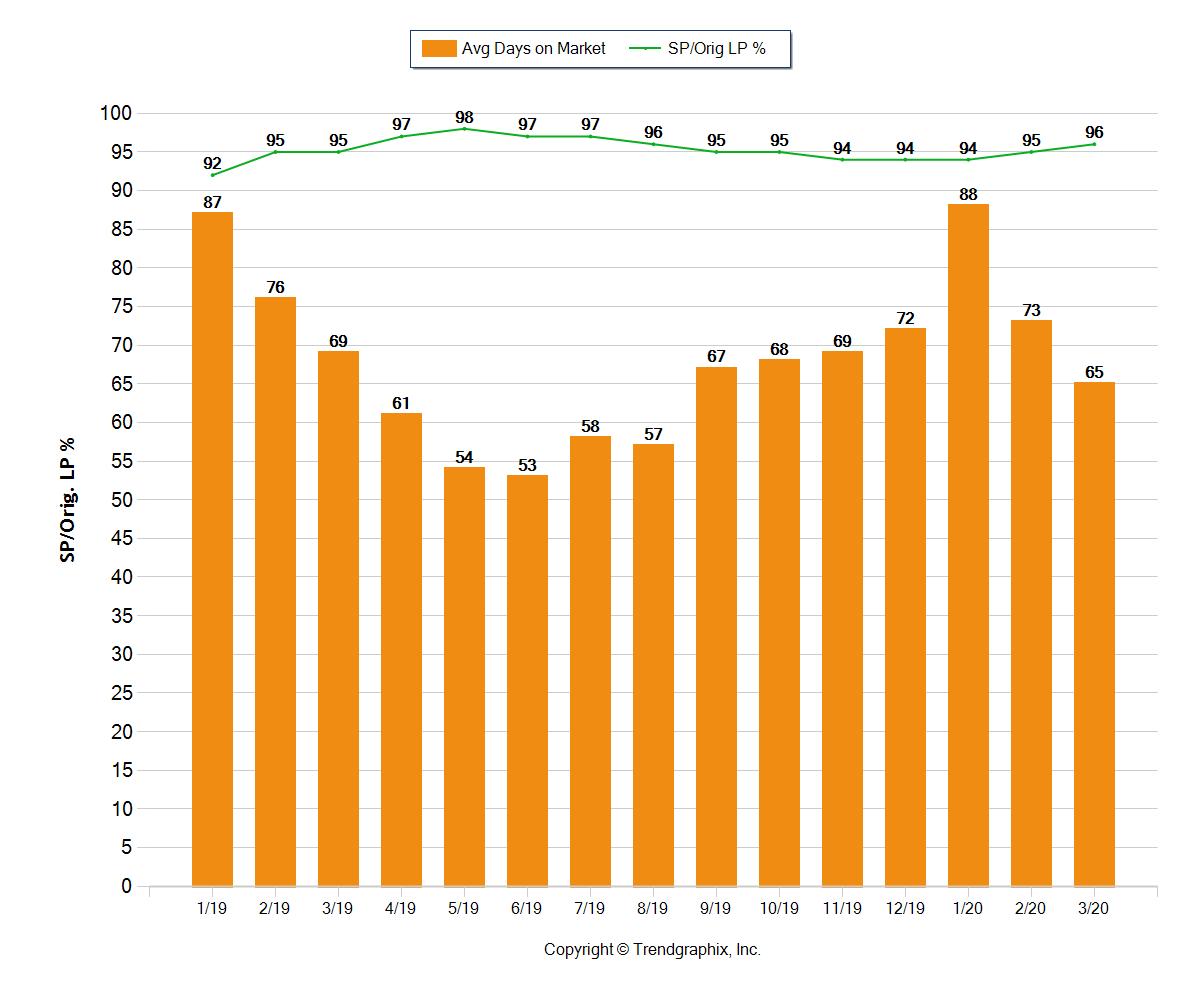 - Average Days on Market also improved compared to Q1 2019 falling to 75 days compared to 76 days compared to the same time last year.
Sonoma County, Less than $1m
Sonoma County, Over $1m
- compared to Q1 2019, sales of $1m+ properties for Q1 2020 was up 13%, with March specifically being up 8%. Again the Coronavirus Pandemic has not impacted these numbers because everything will have been in Escrow prior.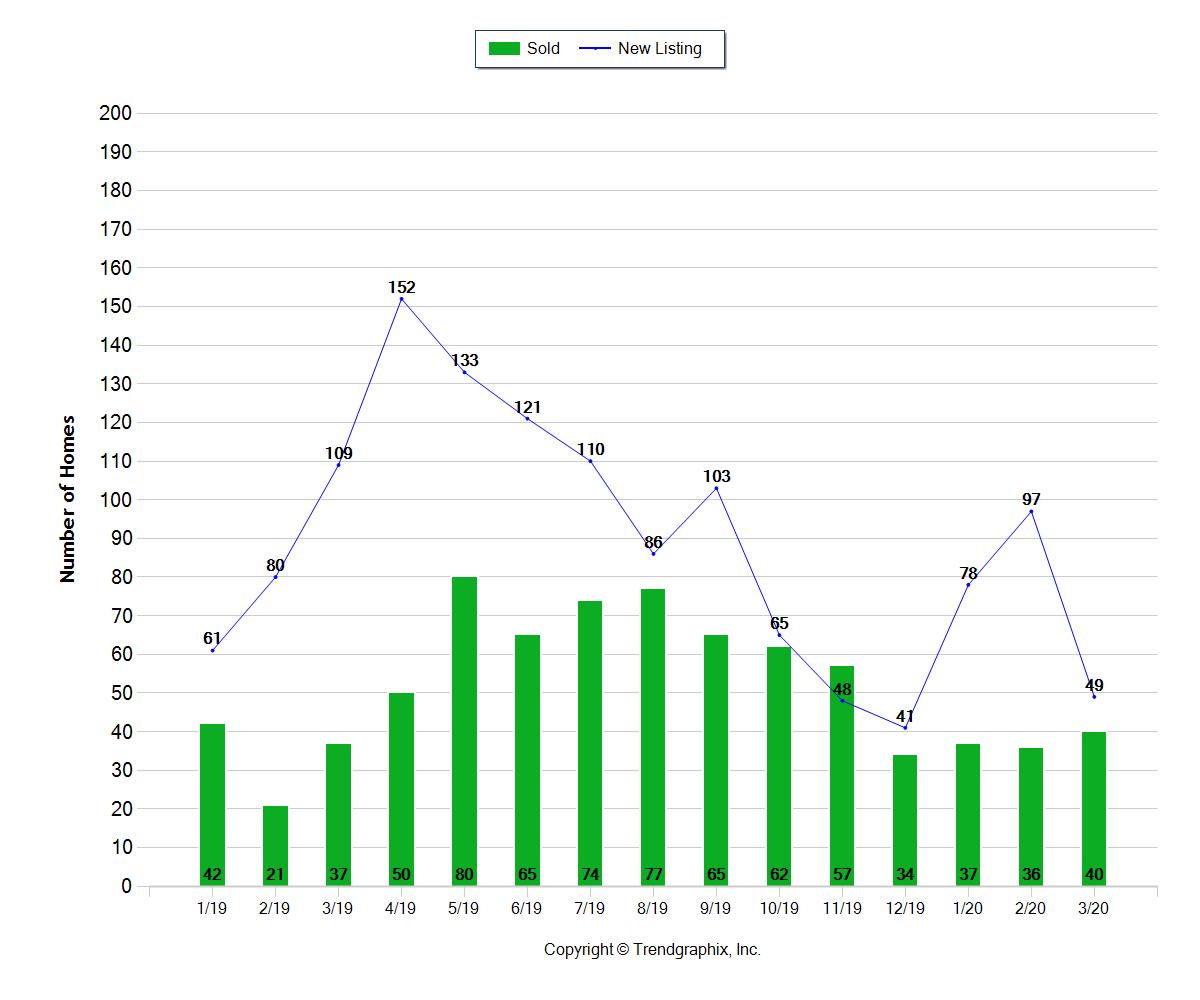 - New listings across the quarter are down 10% to 224 compared to the same quarter last year, however in March we saw a 55% drop for the month.
- As with the overall market, the sales of $1m+ properties was pretty strong across the quarter with the average Days on Market holding steady at 102 days the same as Q1 2019 with March showing a reduction of Days in Market to 82 days, 22% faster than March 2019.
Healdsburg Overall Market
- The volume of sales in the $1m+ market in Healdsburg fell from Q1 2019 to Q1 2020 by 16%. As with the other segments, this data is not impacted by the current pandemic.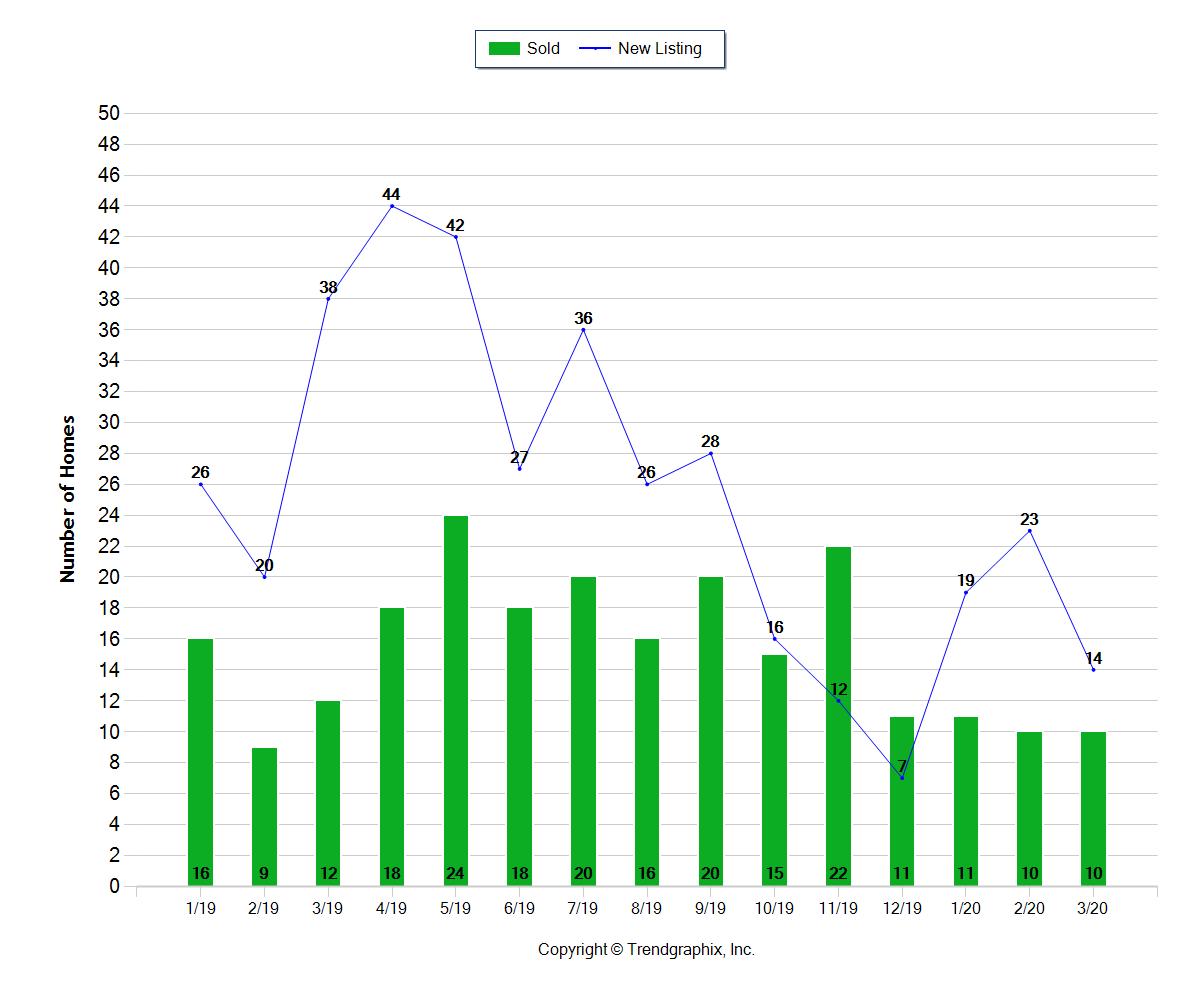 - However if we look at new listings, these have fallen dramatically at just the time of year you would expect to see new listings increasing strongly month on month. Q1 2019 vs Q1 2020 is down 33% and down 66% for March compared to March 2019.
- As with the overall $1m+ market, the average days on market through Q1 2020 improved by 28% to 82 days compared to the same quarter in 2019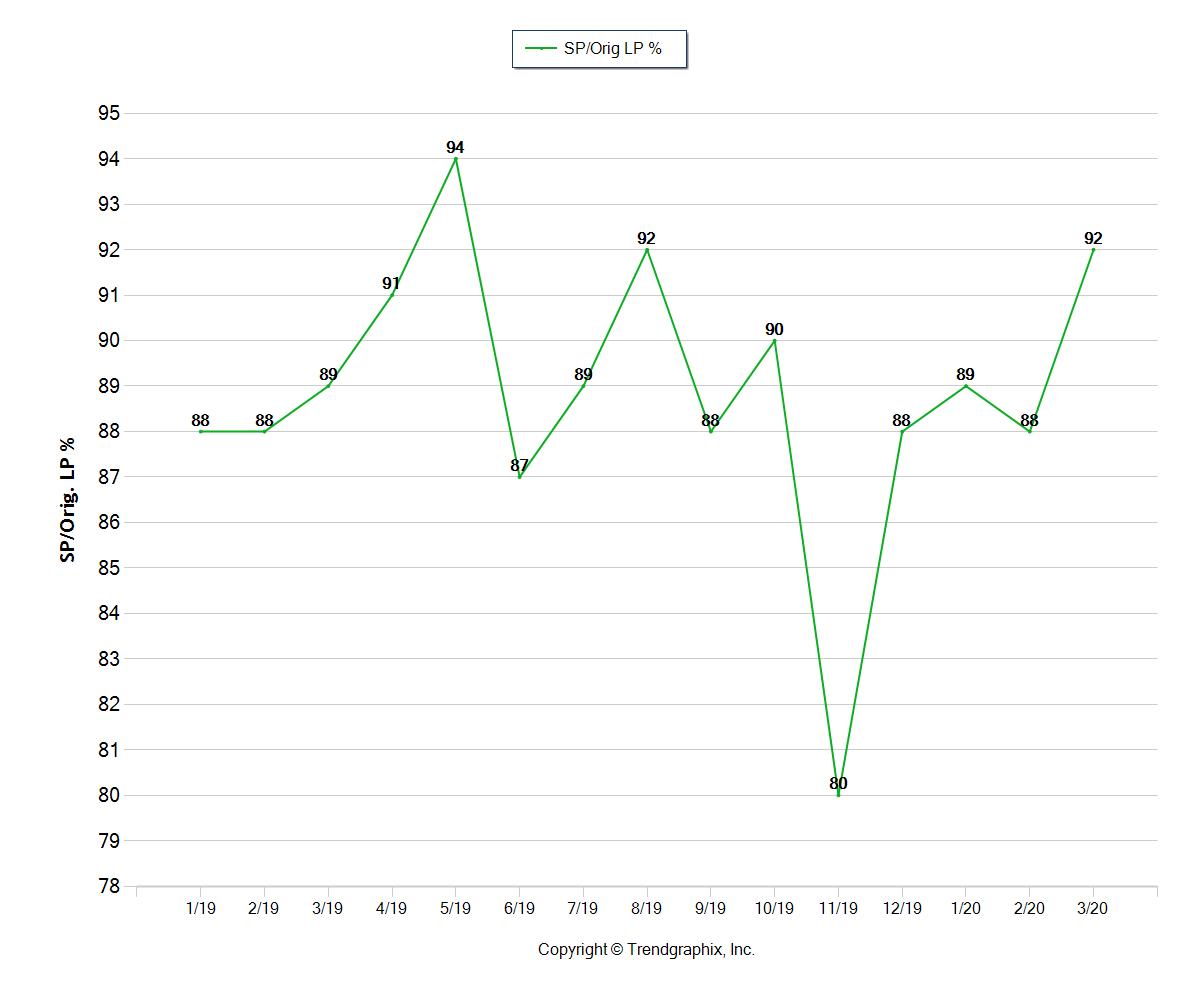 - Another sign of the market being healthy prior to March was the fact that the average sale price to list price was also creeping up to 92% compared to 88% in March 2019