There has always been a demand for homes that are remodeled and ready to go, but increasingly there are more and more people looking for something turnkey. This is partly because today's society is more impatient, partly because buyers want a modern aesthetic with the latest tech and hassle-free home ownership and because it's harder than ever to get good contractors to take on a major project. Because there are so many older properties within Healdsburg, there are generally on two options: buy a fixer and take on the development yourself, and the associated risk, or buy a home where someone else has done the work and are now "flipping" it in order to make a profit.
There are however three new developments, being marketed this year which provide some alternatives. These developments are as follows: River House, a new development of eight single family homes down by the river; Arden, a new sub-division of 29 house at the south end of Chiquita Avenue; and Mill District, the new hotel and residential development on the gateway into Healdsburg along Healdsburg Avenue.
I am personally excited about this particular project because it taps into the trends in housing that many people are looking for - a thoughtful, modern design and a simplified lifestyle. In addition, as someone who loves the outdoors, it is great that this project adjoins, and is taking a leadership role in re-imagining the Russian River in Healdsburg.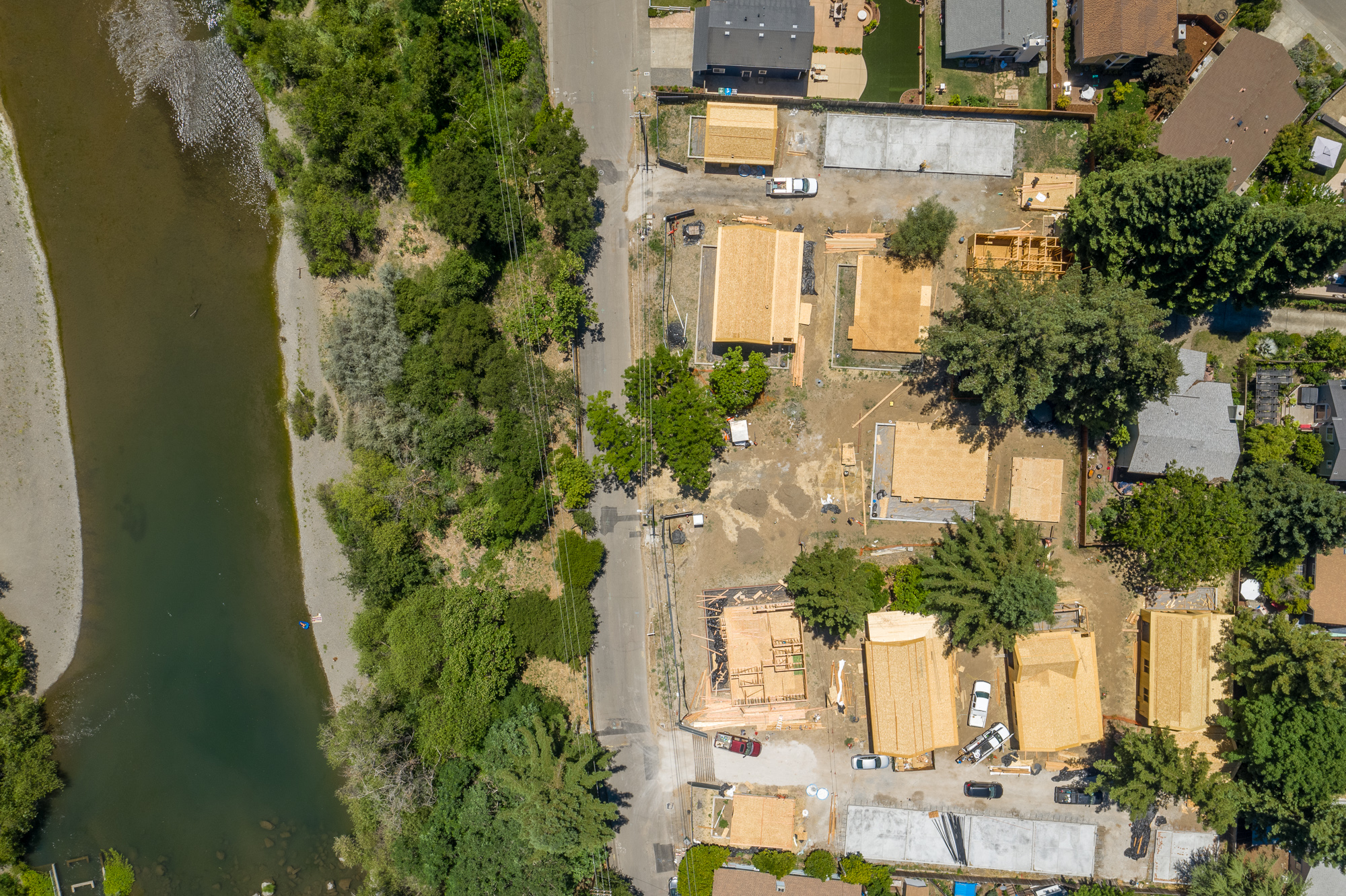 RiverHouse will have eight single family detached homes, located right next to the river at the south end of town. At less than one mile from downtown Healdsburg Plaza, it will be an easy 20 minute walk or even easier five minute cycle down the Foss Creek bike path to the Plaza. What is interesting about these homes is that half of them will also have a separate accessory dwelling unit (ADU). This makes the living incredibly flexible for someone who wants to host guests, house an aging relative (or 'boomerang' college graduate!) or even rent the one bedroom unit to a local worker – generating a little income for themselves and helping to be part of the housing solution for our town's workforce.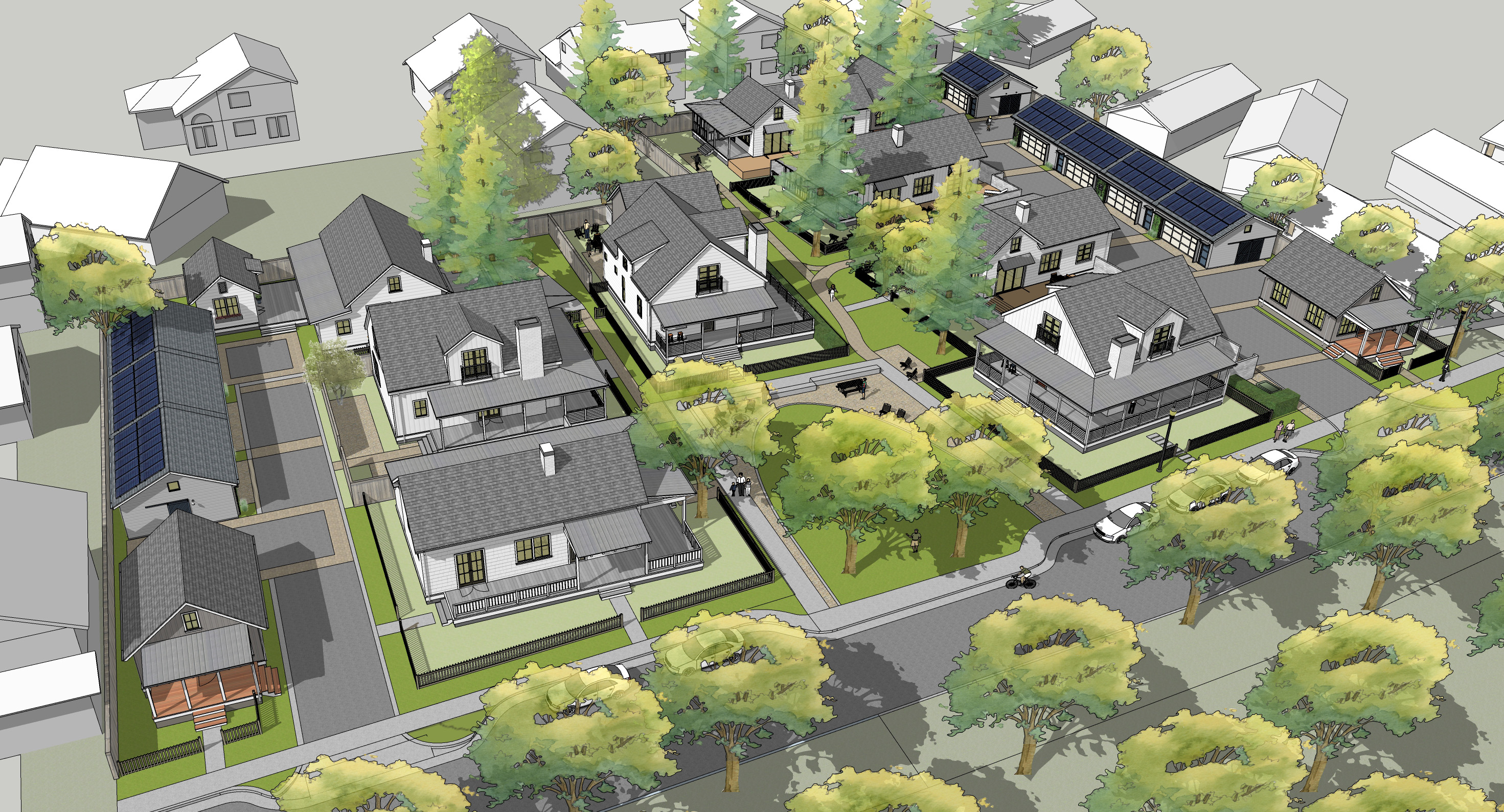 There are two floor plans: one single story, two beds, two bath home of almost 1300 sq ft and a two story home with two beds, three baths (two full bath, one half bath) plus a flexible loft space open to the living room below. This floor plan is almost 1650 sq ft. Homes that include the ADU gain an additional 500 sq ft of space featuring a bedroom, bathroom, living area and kitchen.
In addition to the conditioned living space, the modern farmhouse designs draw upon the best ideas in contemporary and historic Healdsburg living with ten feet deep covered front porches, screened dining nooks, and private courtyards. As a lover of nature, with established trees being integrated into the layout and the fact the homes surround a large shared 'Green' with BBQ, outdoor firepit and landscape area, it will have a real outdoor feel yet just a stone's throw to the Plaza.

The other new development is the exciting Mill District project that will create a new entry corridor to Healdsburg along Healdsburg Avenue. As well as a hotel, the development will include approximately 40 units with a mixture of penthouses, two story lofts and a combination of two bed units ranging from 1700 sq ft to 2000 sq ft and a few one bed units.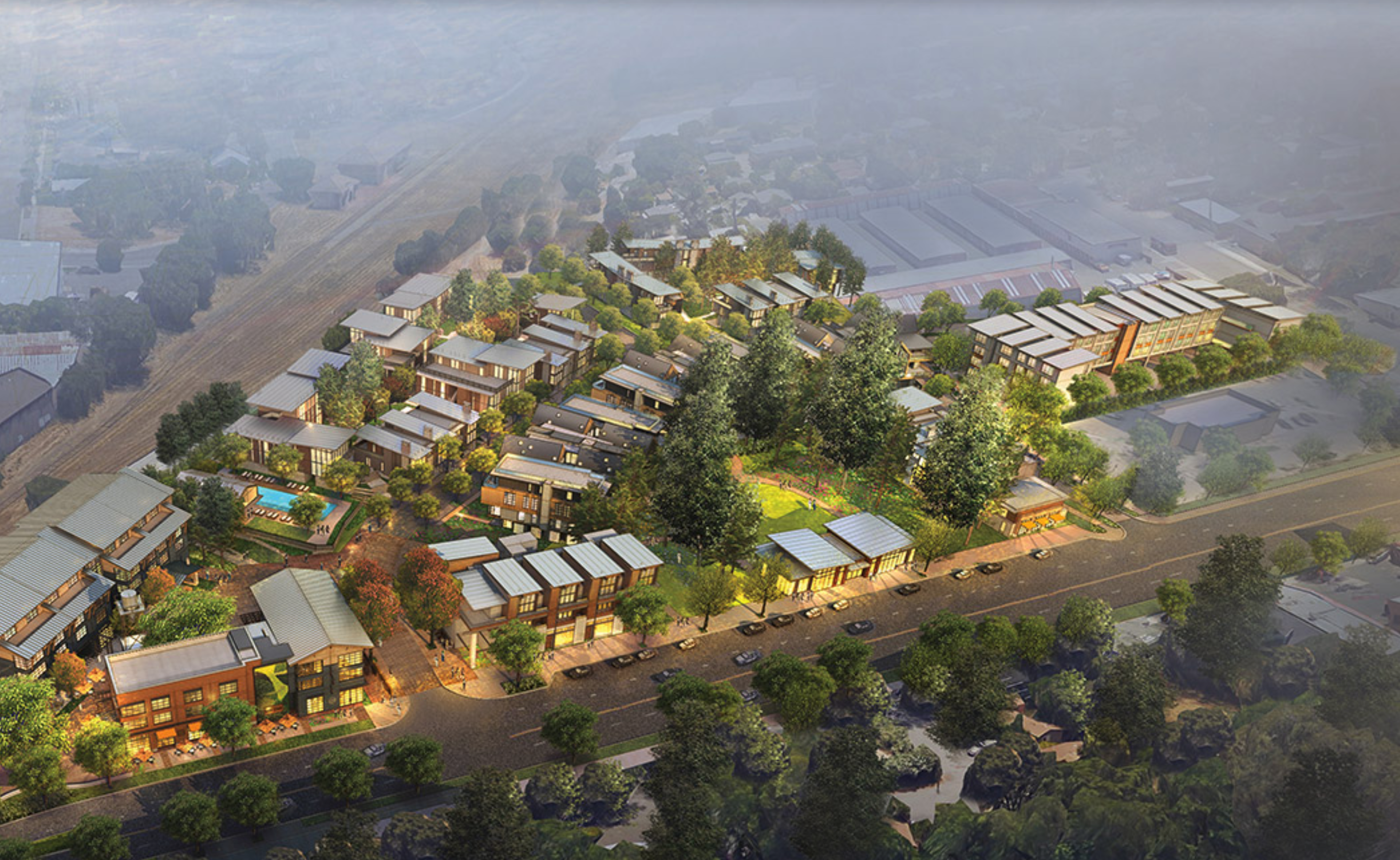 The full details have not yet been released but in a way the actual footprint of the homes that will be sold is the least interesting part. As a keen cyclist, I am particularly excited that Mill District is positioning the development as an integral part of the community particularly the Sonoma county cycling community. For example within the development will be a cycling clubhouse for use by both residents and non-residents.

While the development is newly built, the established trees, walking paths and over five acres of gardens will make it feel anything but a new development.

The Arden Project comprises 29 family homes including two affordable housing units. Located on Chiquita Road, this development is a couple of miles from the Plaza making it a 6 min drive to downtown. There will be three distinct styles: Craftsman, Homestead and Farmhouse with six different floor plans available in total.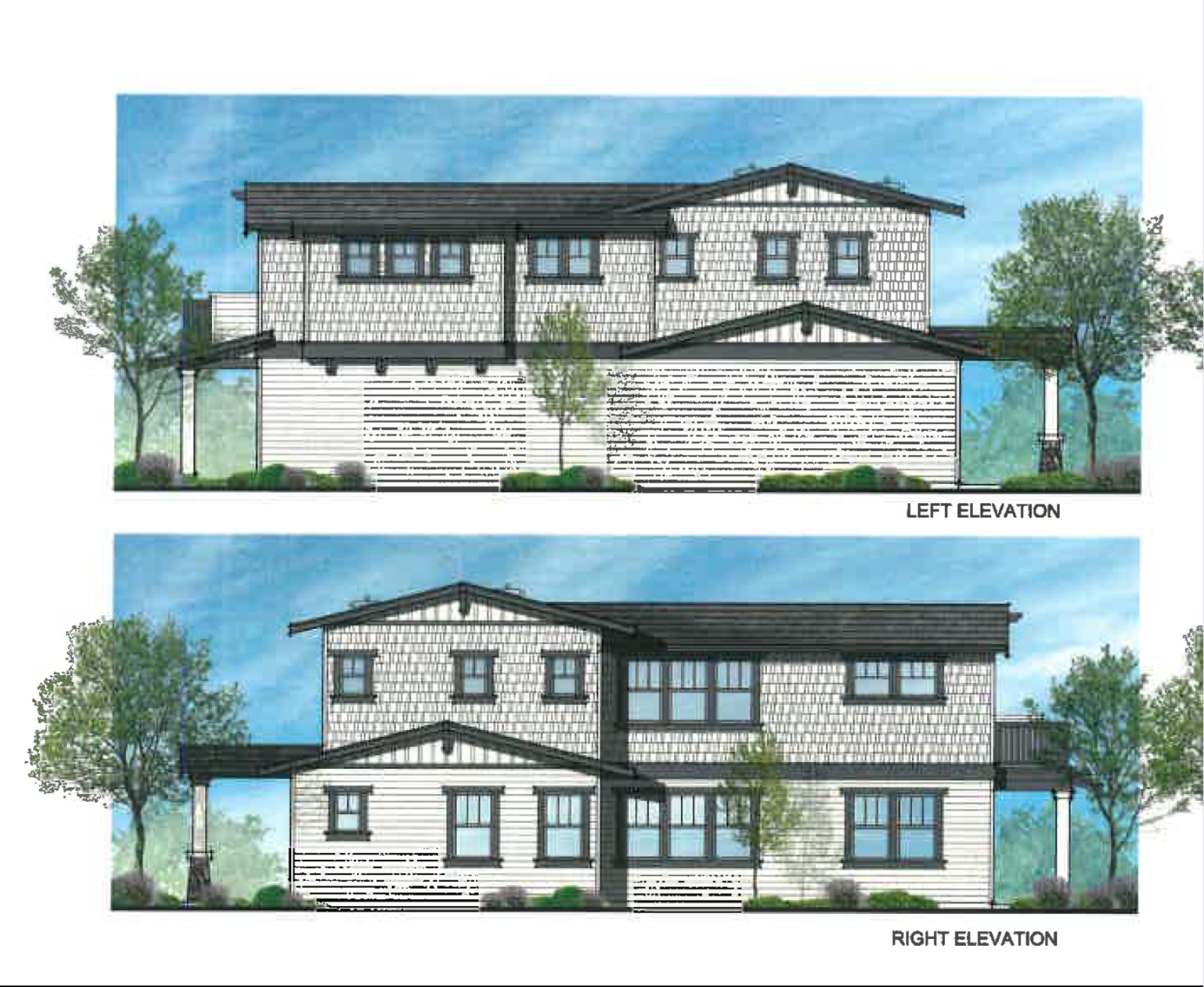 The homes vary in size from approx. 1750 sq ft to 2500 sq ft with either three or four bedrooms and some that have a den or office that could also be used as a fifth bedroom. All of the homes also feature a garage, rear patio and front porch.

According to the website, the homes will be marketed later this year. The project is being marketed by Grace Lucero.