What a difference a year makes. In April last year, as the world was in lockdown, just 8 properties went into escrow in Healdsburg. In April 2021 the number is nearly four times that. Where are the buyers coming from? Is Healdsburg's housing market being driven by people moving from the Bay area? Is Healdsburg increasingly a second home market? Or are people selling their primary residences and moving here for good? With an annual 20% median house price rise, there is no question that Healdsburg is a hot town right now with the new Montage resort, the high end River House development by the river and the exciting new Mill District project slowly taking shape, not to mention the new restaurant Matheson due to open in a few weeks. But who are the people moving into town? I am sure we will look at this period in the city's history as shaping its character for many years to come.
I took a look at the tax data for all new homes purchased in the 95448 zip code (this includes the city as well as Fitch Mountain, extending out into Dry Creek and Alexander Valleys}. In other words, it combines both city and rural living. The total number of homes sold from Jan 1st through to May 19th was 105 worth a staggering $160m. This represents an increase of 25% over the same period last year. If we look at the number of properties going into escrow in April 2021 vs 2020 there is an increase of 66%. However, we need to bear in mind that April was the first month when Covid, and in particular, Shelter-in-Place, hit home sales hard as it was very hard to even show houses let along sell them!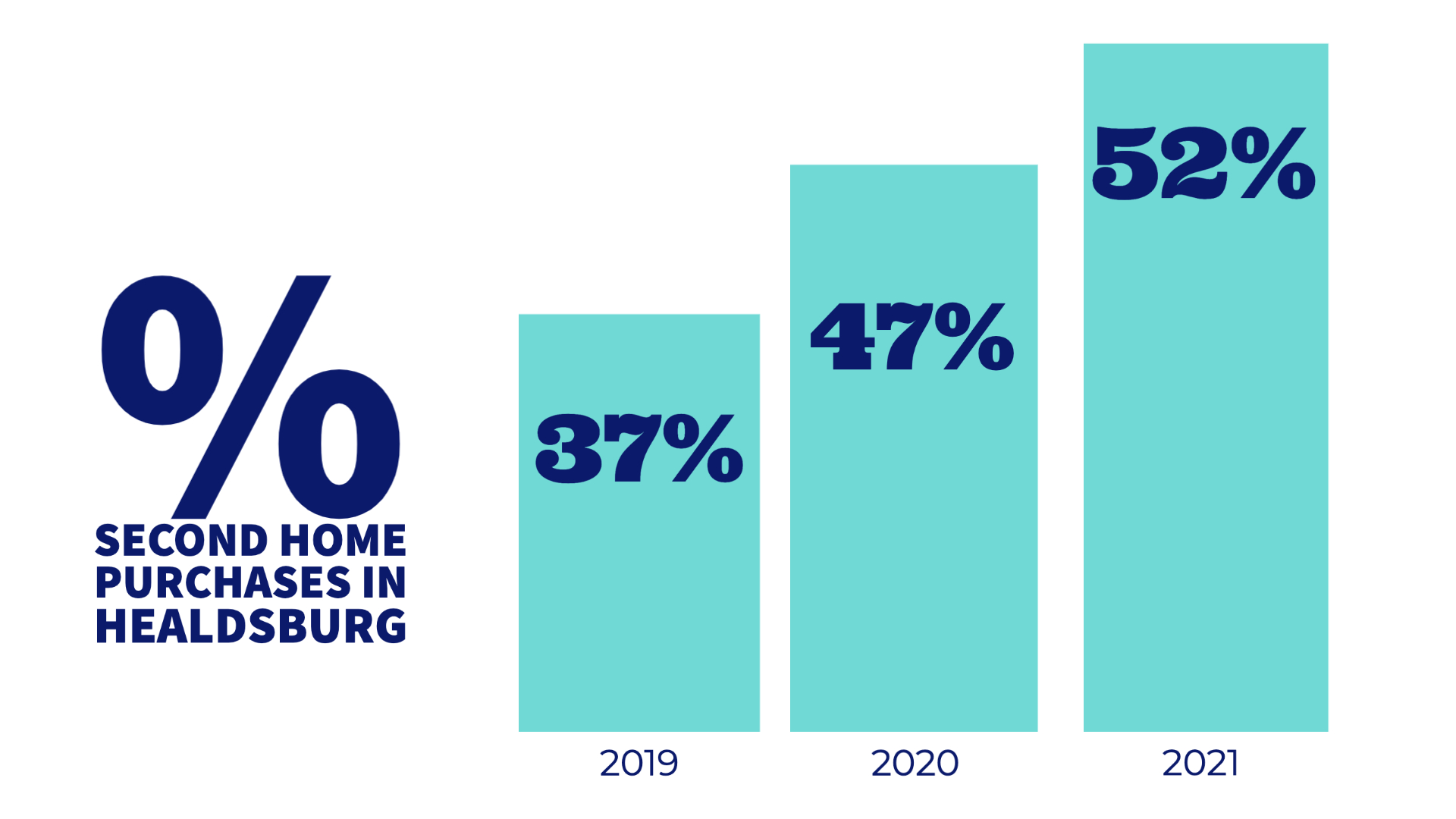 Of the 105 homes purchased, over half (52%) are not owner occupied. But what does this mean? It means it is either an investment property or a second home (as opposed to primary residence). However, it is worth noting that that one impact of the pandemic has been that while people designate a home as a "second" home they spend more time there than their primary residence. If we compare this to previous years, in the first quarter of 2019, 37% were second homes and in 2020, that number rose to 47%. So while the number is increasing year on year, it isn't a dramatic increase.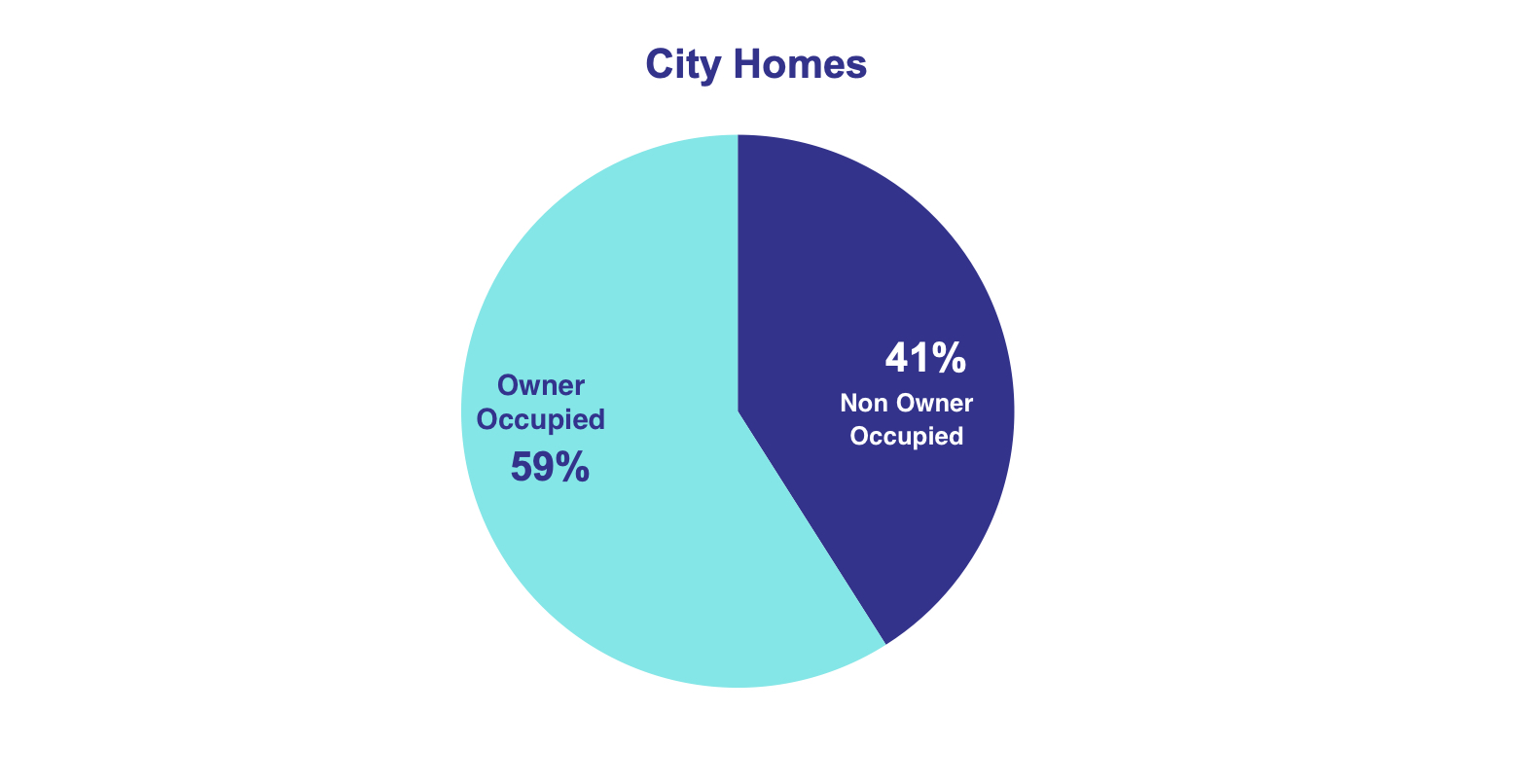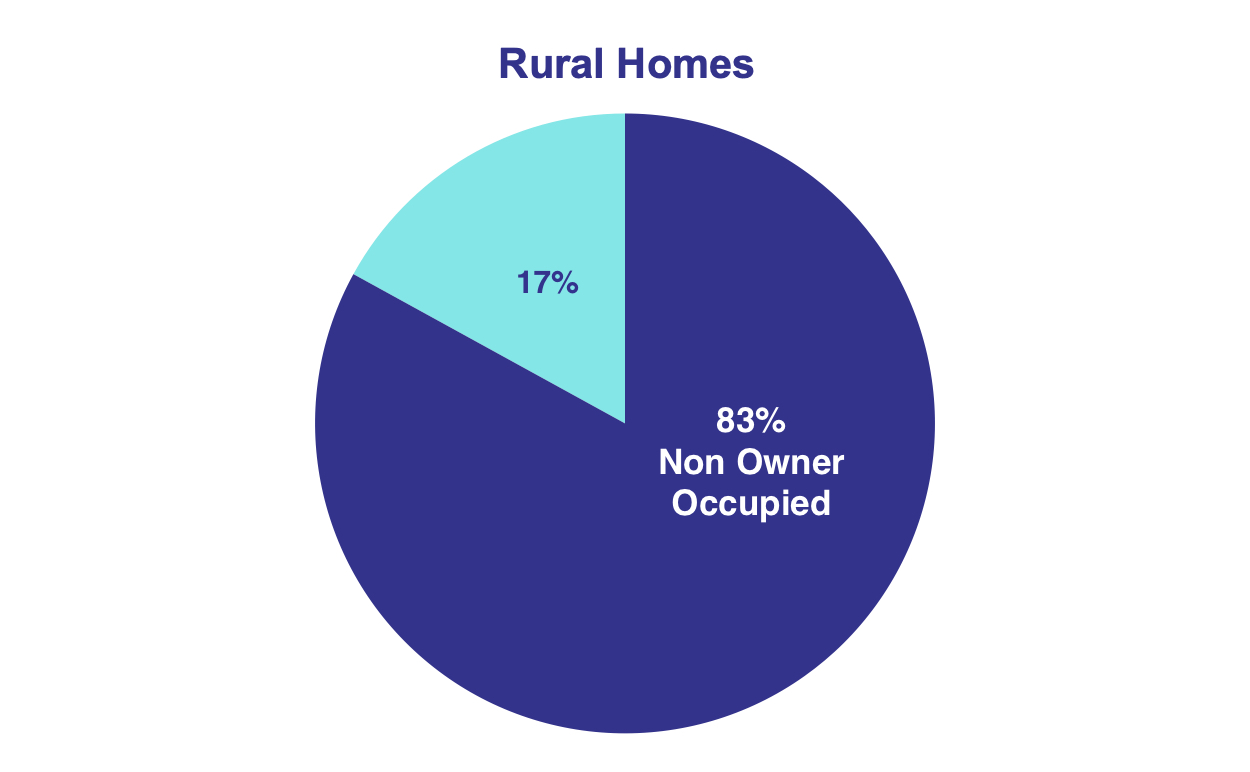 The map below shows the owner occupied properties in black and the none-owner occupied homes in orange.
As you might expect, the value of the 55 none owner occupied homes is worth a total of $97m at an average price of $1.76m, compared to the 55 owner occupied homes with an average value of $1.26m. One of the reasons for the higher average price for none owner occupied homes is that these home owners are more likely to buy rural properties which tend to have a higher average values. For example, of the 29 rural homes purchased, just 5 are owner occupied compared to the 76 homes in the city where 41% are owner occupied. Of the 55 none owner occupied homes purchased, 22% are from San Francisco, and a similar number from Mill Valley, Redwood City, Berkeley combined. The remainder are spread across California with a few people from Seattle and just one from Canada.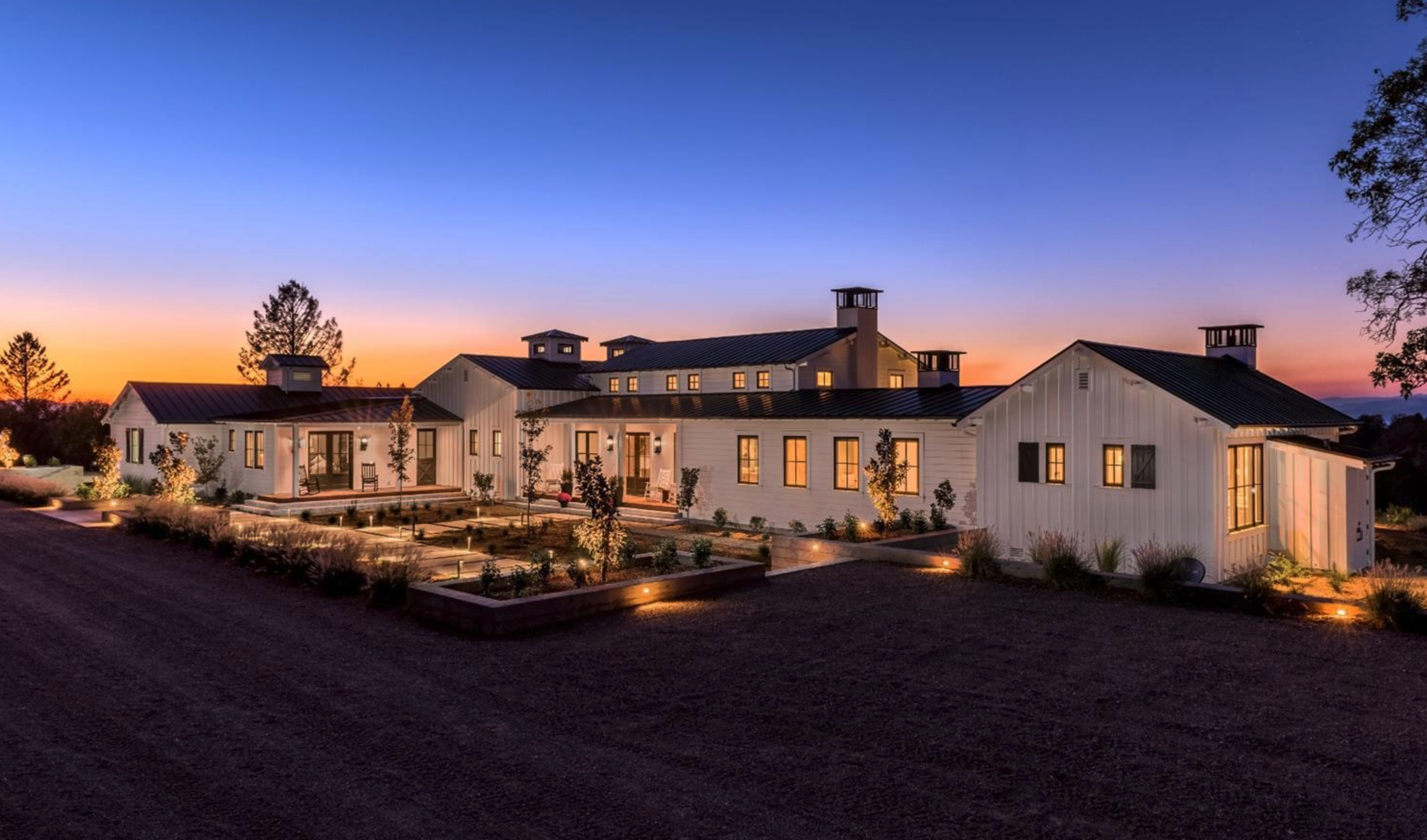 Again, as you might expect the most expensive houses tend to be purchased and used as none-primary residence. For example, of the top ten most expensive homes purchased, just two are owner occupied. However, the most expensive house purchased so far this year, 3171 Wright Ranch Lane at $7.7m, is designated a primary residence although the owner is a tech entrepreneur based in San Francisco. Perhaps this in itself highlights a growing trend. While the number of second homes is increasing year on year as a percentage of those purchased, there is increasingly a blurring of lines between what is a second home and a primary home with a new found flexibility for working from home. While looking at the data indicates that more and more homes are being used occasionally, perhaps the reality is a little different. None-owner occupied homes are probably being occupied more than ever but homes that are designated owner occupied might not be quite as owner occupied as the label suggests?