One of the best parts of being a realtor is getting to work with clients right across the board from someone looking for a tiny cabin in the Russian River to a winery client looking for a vineyard where they can one day build their dream home. One of my favorite assignments is trying to find either modern homes or homes with real architectural interest. Highlighted below are five homes that have architectural interest.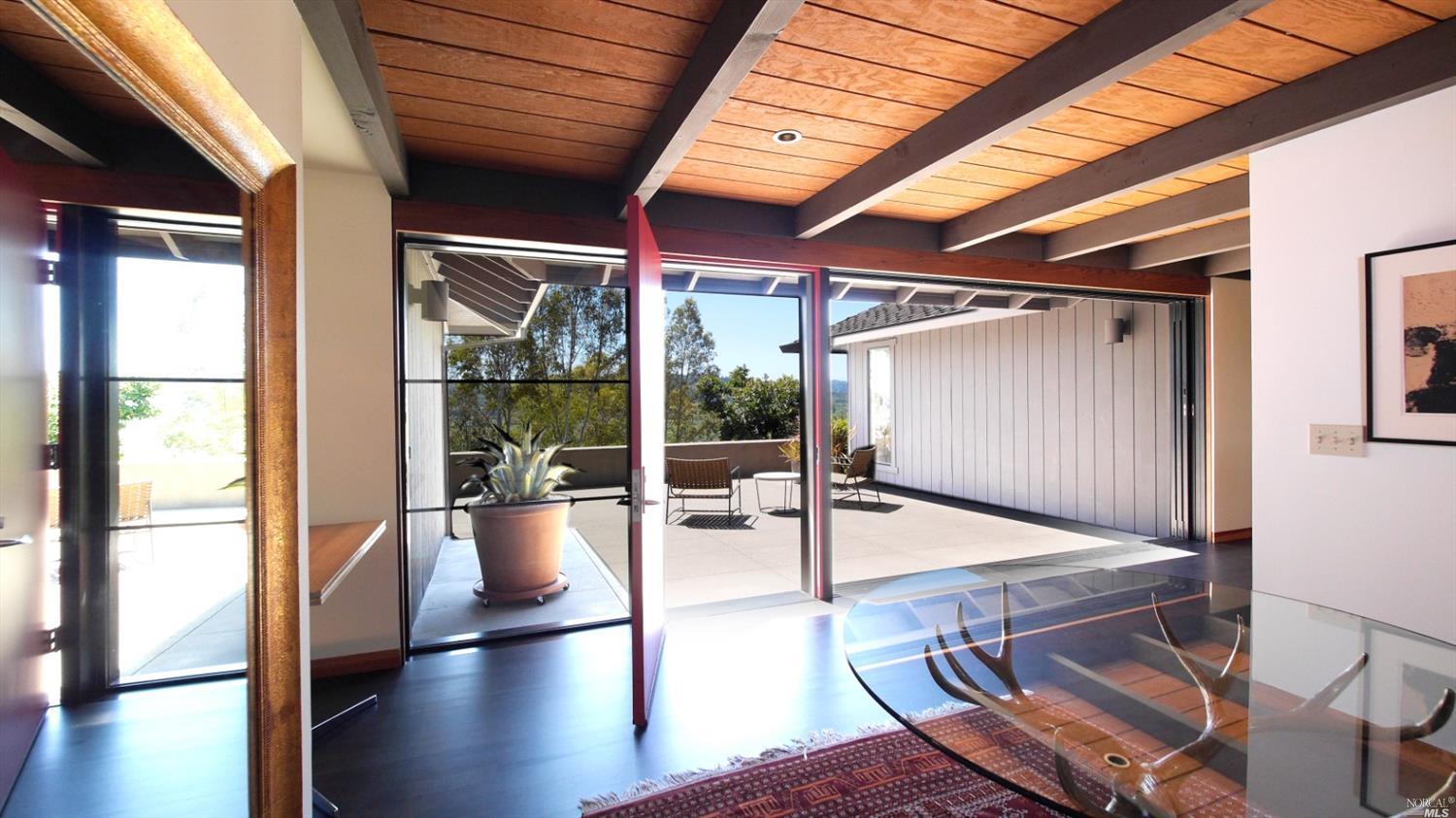 When discussing architectural properties, 7280 Trenton Healdsburg Road in Forestville hit top of the list. I may be biased, because it was our clients who are the new lucky homeowners of 7280 Trenton Healdsburg Road. This property was designed by architect John Powell with mid century modern reimagining of a 1978 California ranch style house. John Powell is known for his Mid Century design work featured on HGTV and is known for his energy-efficient utilizing Passive Solar design, which creates buildings that need little to no heating or air conditioning. Mid Century design is often difficult to find, but I feel lucky to work with clients with such great taste. John Powell's open level concept is truly a work of art. The property is situated on a 6 acre hilltop with exceptional 360 views of Sonoma to Napa. As pictured above, every corner of this home had a view worth taking in. When I think about architectural properties, views and open space always compliment the design on the inside of the home. This home sold at $3.65m with a very short close. I'm excited to how the property evolves with my clients plans for it.
525 Colony Road in Geyserville is a true wine country private getaway compound. Sitting on a 5.7 acre property, this home is not lacking in architectural splendor. Throughout the home you'll find modern design work that highlights its' beautiful outdoor spaces. One of my favorite features includes this rolling dock door that leads to a private patio. It's important to note that windows throughout the home were highlighted in a bright color to accentuate their modern design. We can definitely see a trend, Sonoma county architectural properties love to highlight the beauty of outdoor living. Listed at $3.75m this property is part of the Vineyard Club, so homeowners can be part of the private club with the lake, tennis, and hiking yet minutes from downtown Geyserville and yet still close to Healdsburg.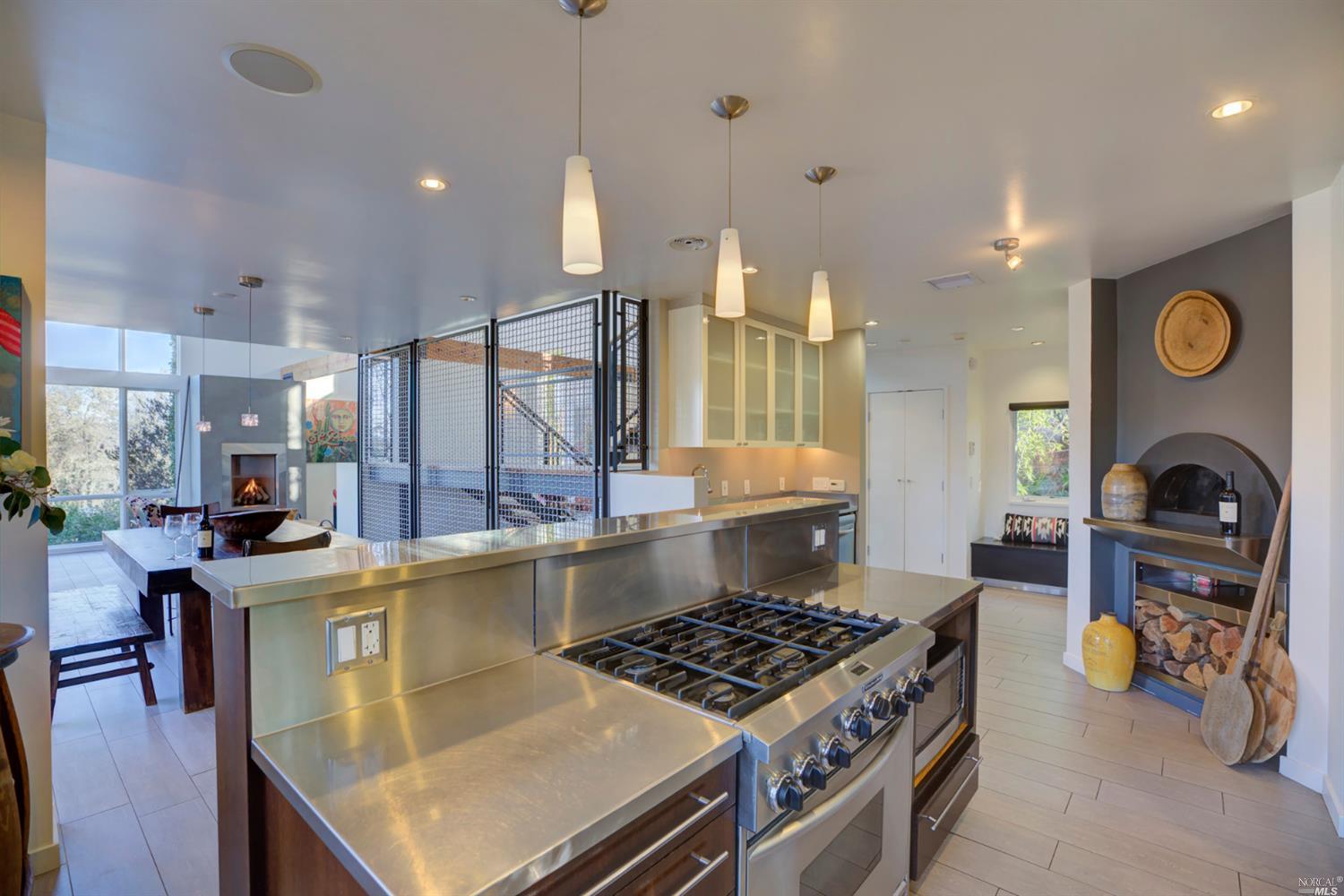 4982 W Soda Rock Lane, Healdsburg
4982 W Soda Rock Lane in Healdsburg is another property worth noting. With dramatic floor to ceiling walls of glass married with industrial steel and organic woods to create an ideal contemporary aesthetic. This property includes an impressive chef's kitchen with an enviable indoor pizza oven. 4982 W Soda Rock Lane is full of architectural balance creating clean lines in modern design, but making every space in the home inviting to spend time. We often think that modern design, particularly industrial design, has to be cold, but this property is a perfect example how that statement doesn't always have to be true. This property is listed at $3.295m.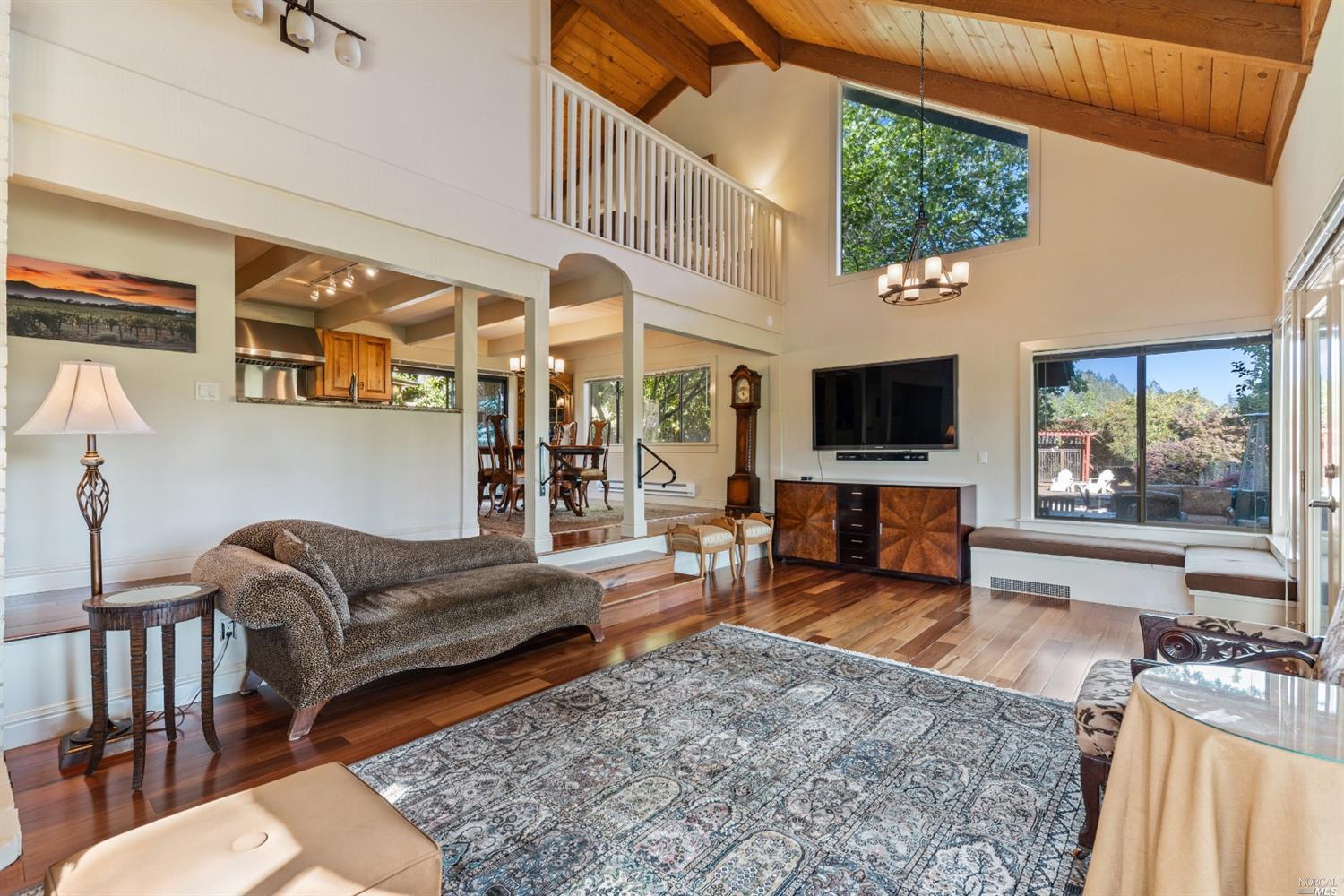 2240 Lytton Springs Road, Healdsburg
Of all the properties mentioned in this post, 2240 Lytton Springs Road in Healdsburg has the most "traditional" flare. While this property doesn't showcase in a boisterous way, it does show us of the commonalities we see in many architectural properties. This home has Brazilian Tiger Wood floors thru-out downstairs and high crafted wood beam ceilings in most rooms. It also has unique windows that highlight beautiful views of Dry Creek Valley. the floor plan definitely has quirks but its location and views mean that with some re-working of the interior it could be turned into a real gem. Listed at $3.25m.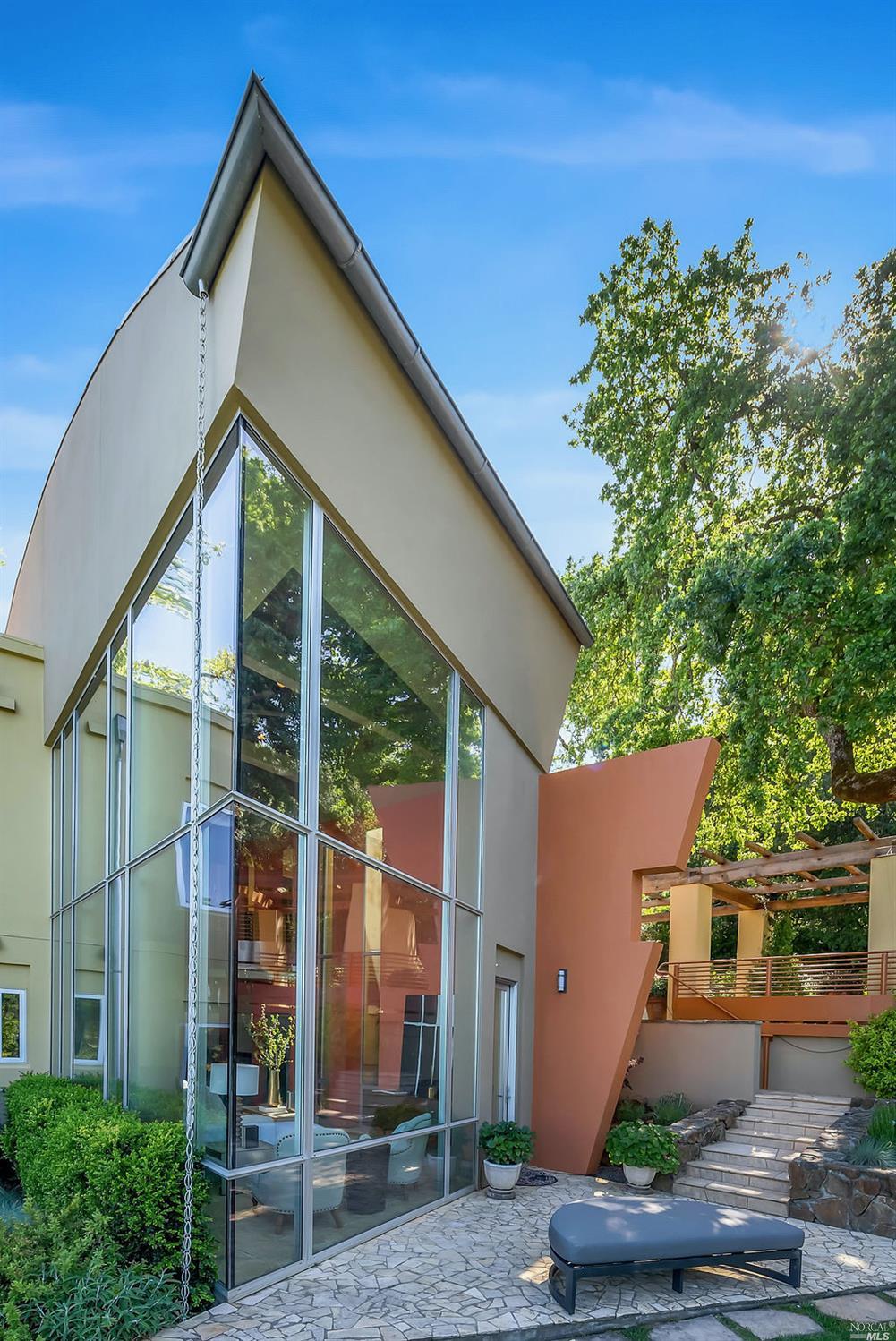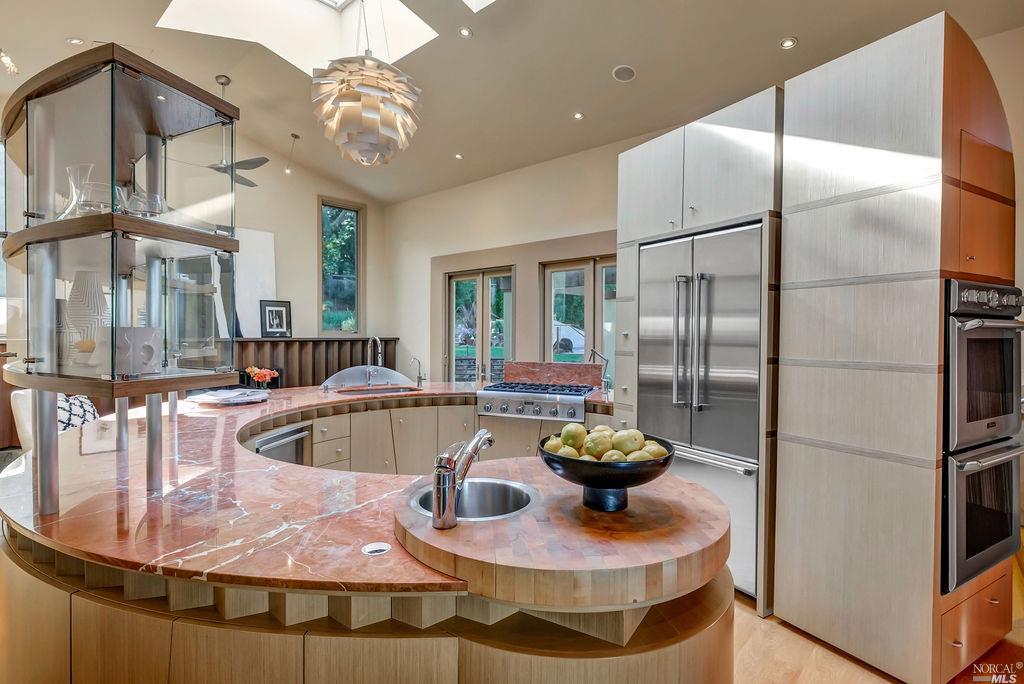 The owner's of 18775 Deer Park Drive in Sonoma had a vision to create an Italian villa that incorporates classic and modern architecture while embracing the natural beauty of the surrounding property. Coupling these 2 design concepts seems unusual, but when looking at the property it is easy to see that the architectural beauty comes in the details. Murano glass, Venetian plaster, Italian marble, and many other specialty pieces were thoughtfully combined to create a truly unique residence renovated in 2013. Listed at 5.5m, 18775 Deer Park Drive is an inspiring retreat that showcases unique architecture.