Just over a week ago, I wrote an offer for a client on 16554 Laughlin Road (pictured below). The home was in a really nice part of Guerneville that gets lots of sunshine and overlooks a Korbel vineyard. The home however was a manufactured home. It was on the market for $582,000 and it got 22 offers and it closed at $736,000, 26% over asking. It makes no sense! It got me wondering what homes in Sonoma County have attracted the most offers so far this year?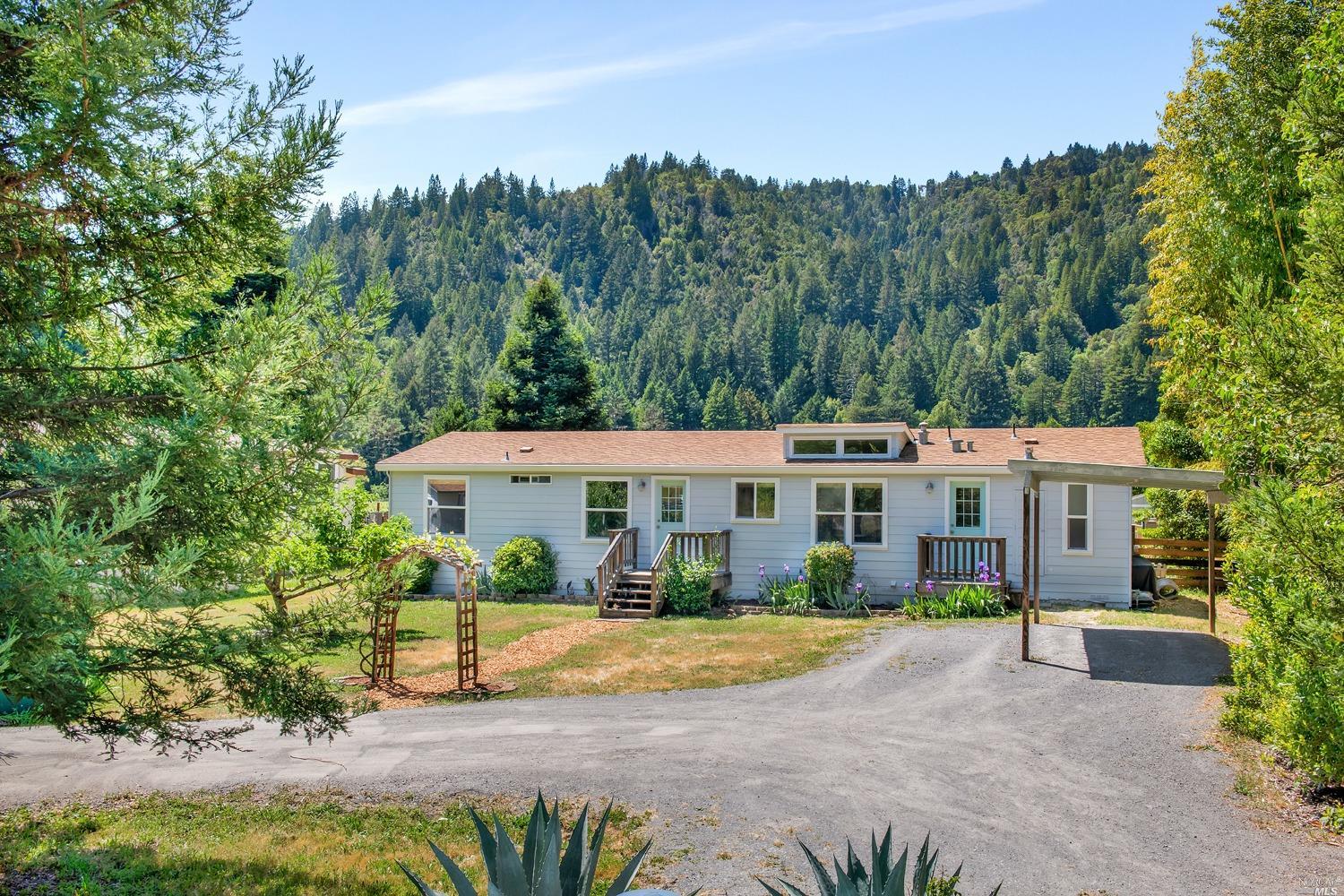 I took a look at the data and searched for properties across some of the key markets I do a lot of business in to find out which areas were getting the most offers and also was there a correlation between number of offers and ultimate selling price as a percentage of list price. Of the 533 sales across the key markets where the number of offers was disclosed, 48% received multiple offers. For properties with one offer, 56 (20%) were at asking with 41 (15%) over asking. When you see that 48% of properties received multiple offers, it's easy to think that every property is getting 10 offers but that is definitely the exception not the rule. For example there were just 5 properties that got more than 15 offers. 75% of properties getting more than one offer are getting 2-4 offers.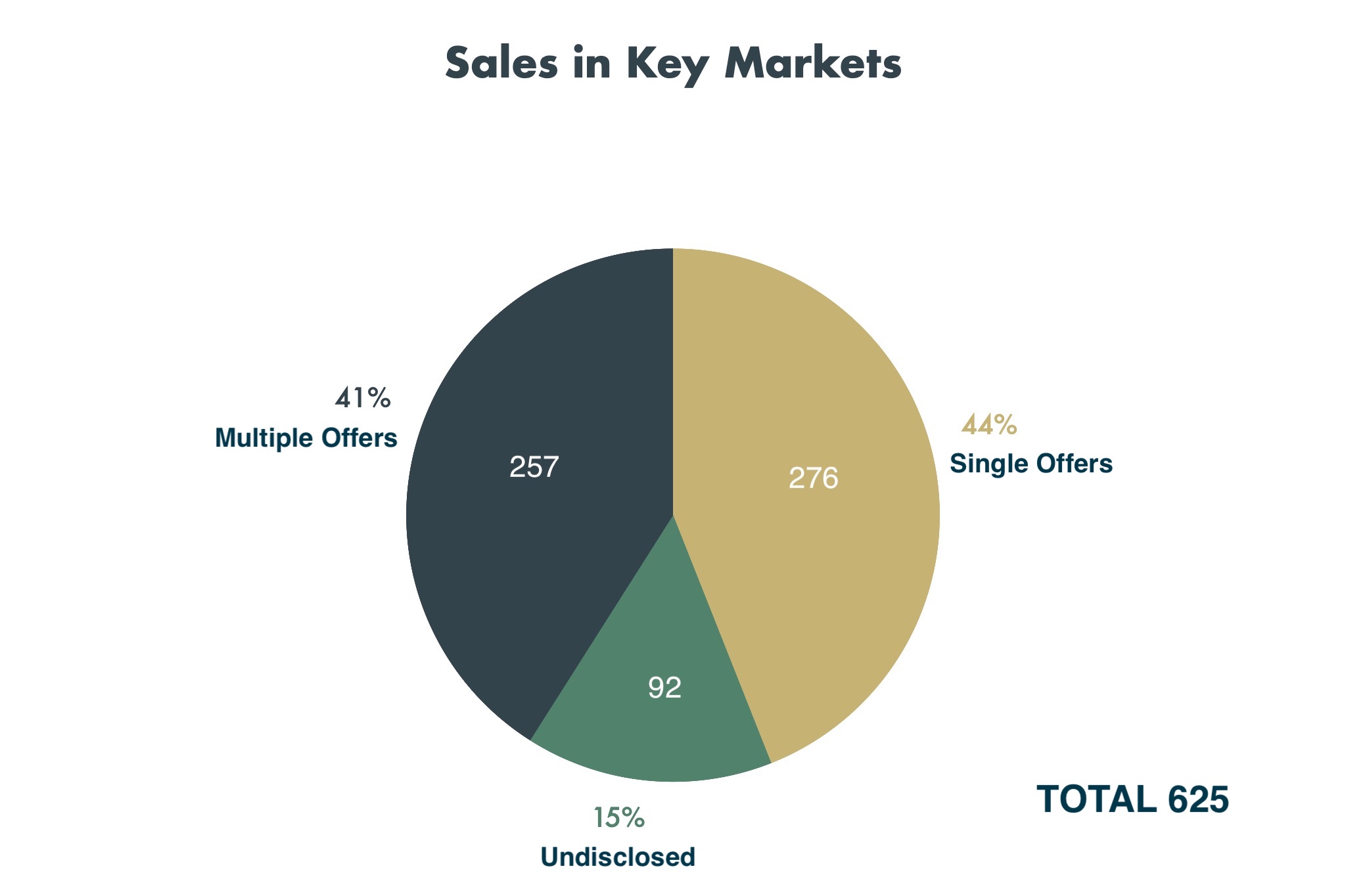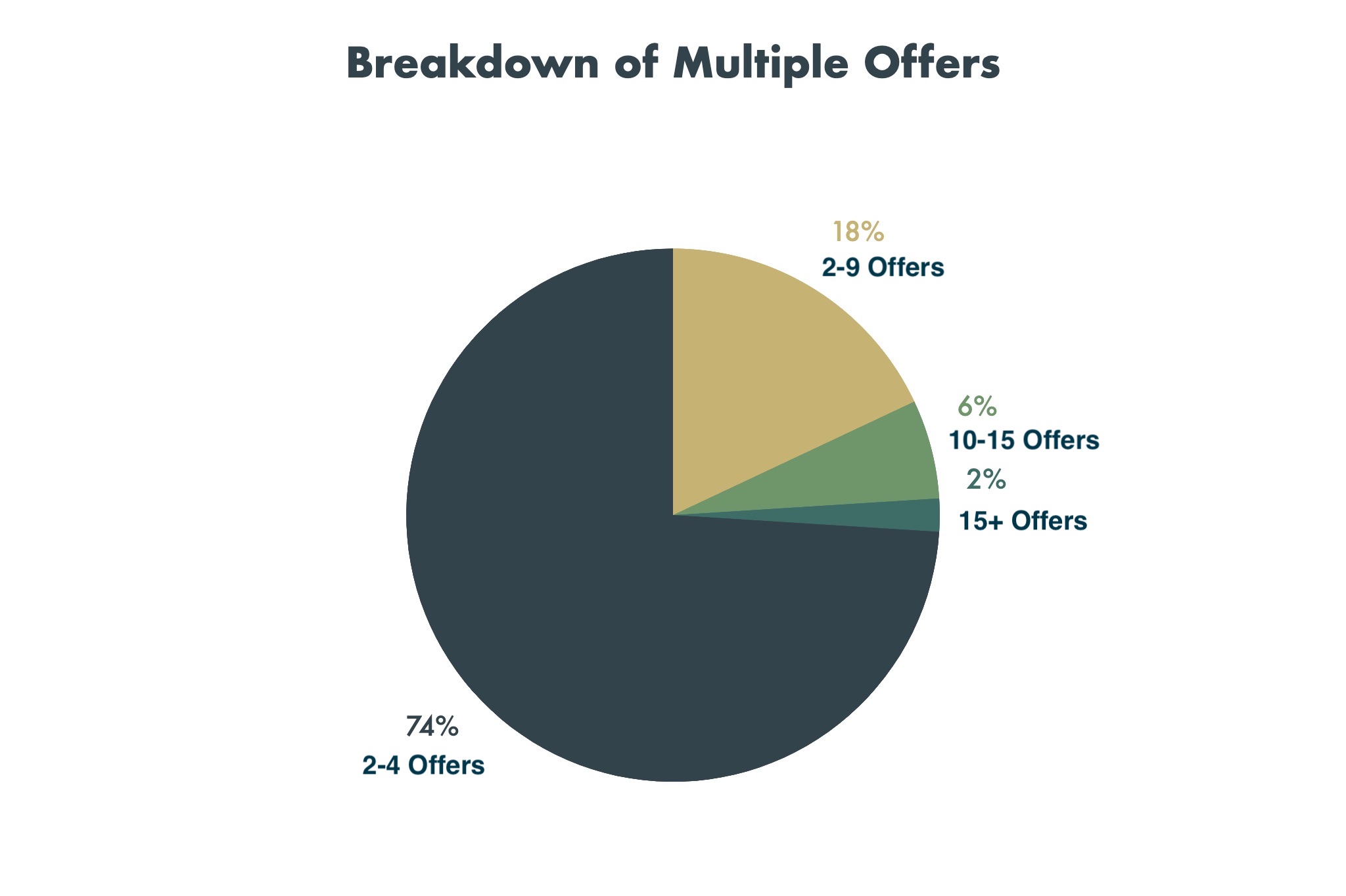 It's hard to come up with a rule of thumb for guiding buyers on the likely purchase price of a home that is getting multiple offers, however there is clearly a correlation between the number of offers and the % over asking. Just looking at some of the data, if a property is getting over 10 offers you can expect it to go for more than 20% over asking. If there are 5-9 offers, you can expect the purchase price to be pushed up to over 10% over asking. If there are just 2-4 offers the average purchase price is only 2%, which is perhaps not as high as you might think. While there is more to a well written offer than price, this data does give buyers a useful indicator of where the price might land for different scenarios. That being said, the thing I say to all buyers, is make sure you offer the price that it is worth to you balanced with the max market value. You don't want to have any regrets about missing out on the perfect home if you feel you would have paid an extra $5000 to secure it.
The area that attracted the most multiple offers of the areas I analyzed was Monte Rio with 61% of the thirteen properties sold attracting multiple offers. Below I have highlighted the key areas and which properties got the most offers.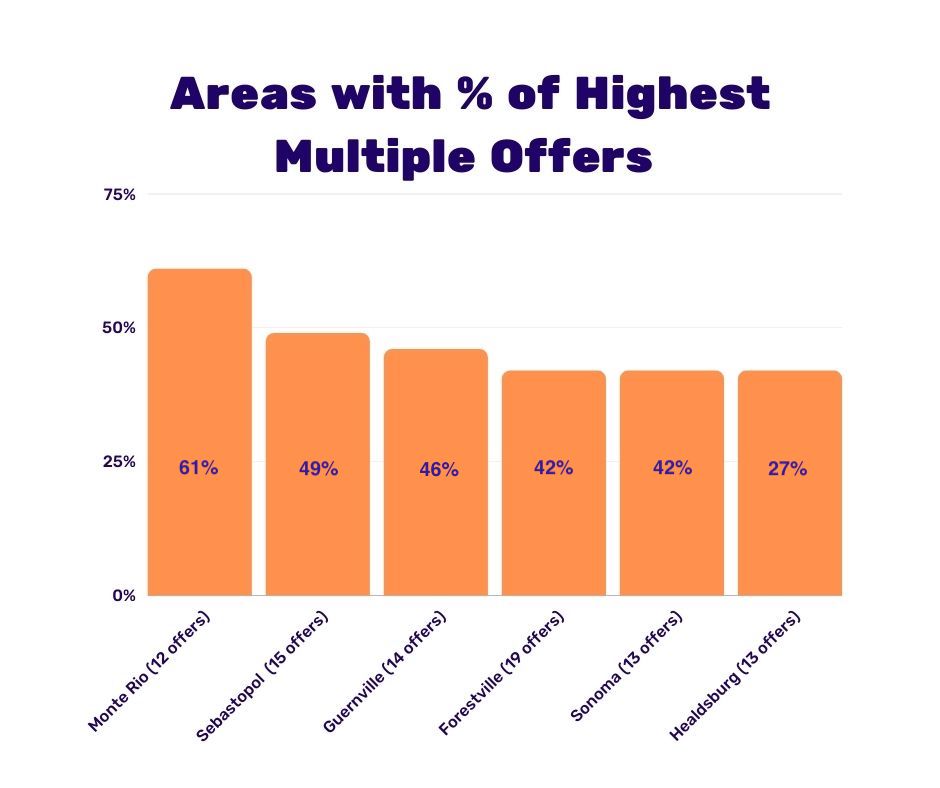 I was somewhat relieved to see that the property that has attracted the most offers, until Laughlin with 22 offers, was 9012 Vellutini Road in Forestville that received 19 offers and ended up selling for $693,000. Interestingly the house that sold for the highest price as a percentage over its list price was 21755 Burndale Road, selling for $1.803m, a whopping 62% over asking price which had just 7 offers on it.
If I look at the homes that received the most number of offers so far this year, it is Sebastopol that stands out as the hotbed of the multiple offers with 6 out of the top 10 properties in Sebastopol. 909 Cortel St, 8040 Hill Drive, 455 Parquet St and 8400 Appleseed Way, all received 15 offers and sold for an average of 22% over asking price. In 6th place was 16477 Cutten Drive, Guerneville, where despite not being the highest offer on the table, my clients (and really good friends) managed to come out on top. Below you will see a list of the top ten properties, list price, sales price, and number of offers.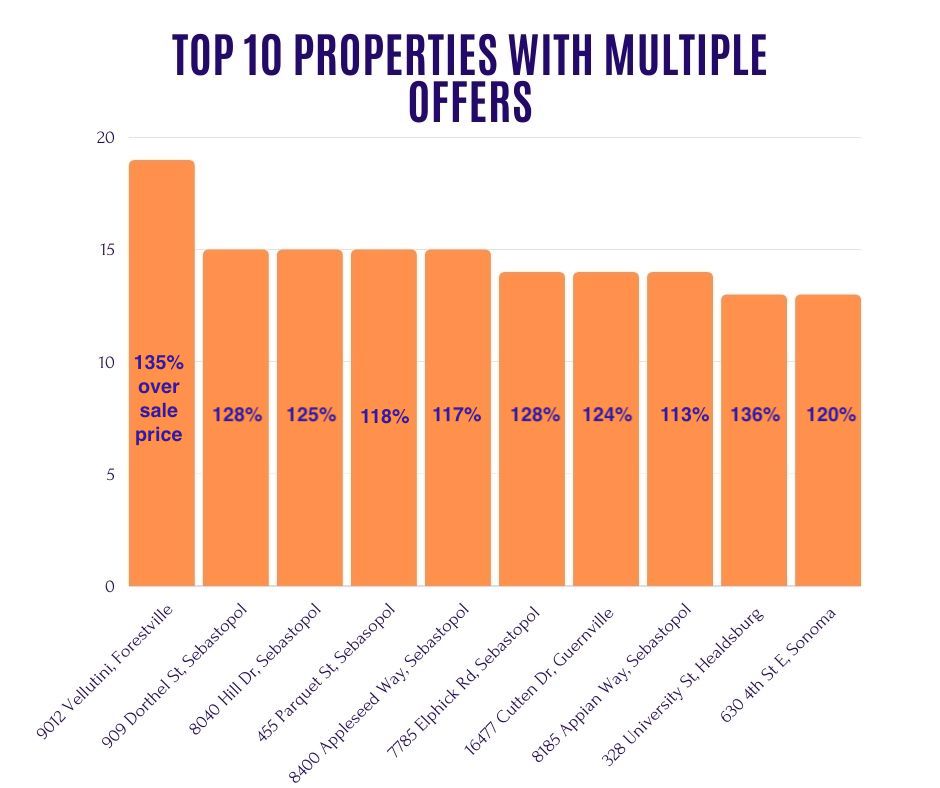 In Summary
It is a tough time for buyers right now in many markets because of the number of offers some properties are attracting. You will inevitably hear of stories like the manufactured home that got 22 offers but it is important to keep it in perspective. The vast majority of homes are not getting more than a handful of offers and those that are getting 2-4 offers are only selling for an average of 2% over asking. For people looking for the types of homes that many people in the Bay Area are looking for, you will need to be patient to wait for the house where you think it really is worth putting in an offer over 20% over asking in an attempt to secure a home that is going to get over 10 offers on it.