For anyone looking into building their dream home or looking into build a prefab home, there is one company what everyone knows about, Blu Homes. They have become synonymous with luxury prefab homes with a modern aesthetic. But what has happened to Blu Homes? The short answer is they still exist but under different ownership. This month I sat down with Kurt Goodjohn, CEO of Dvele, the company that acquired them.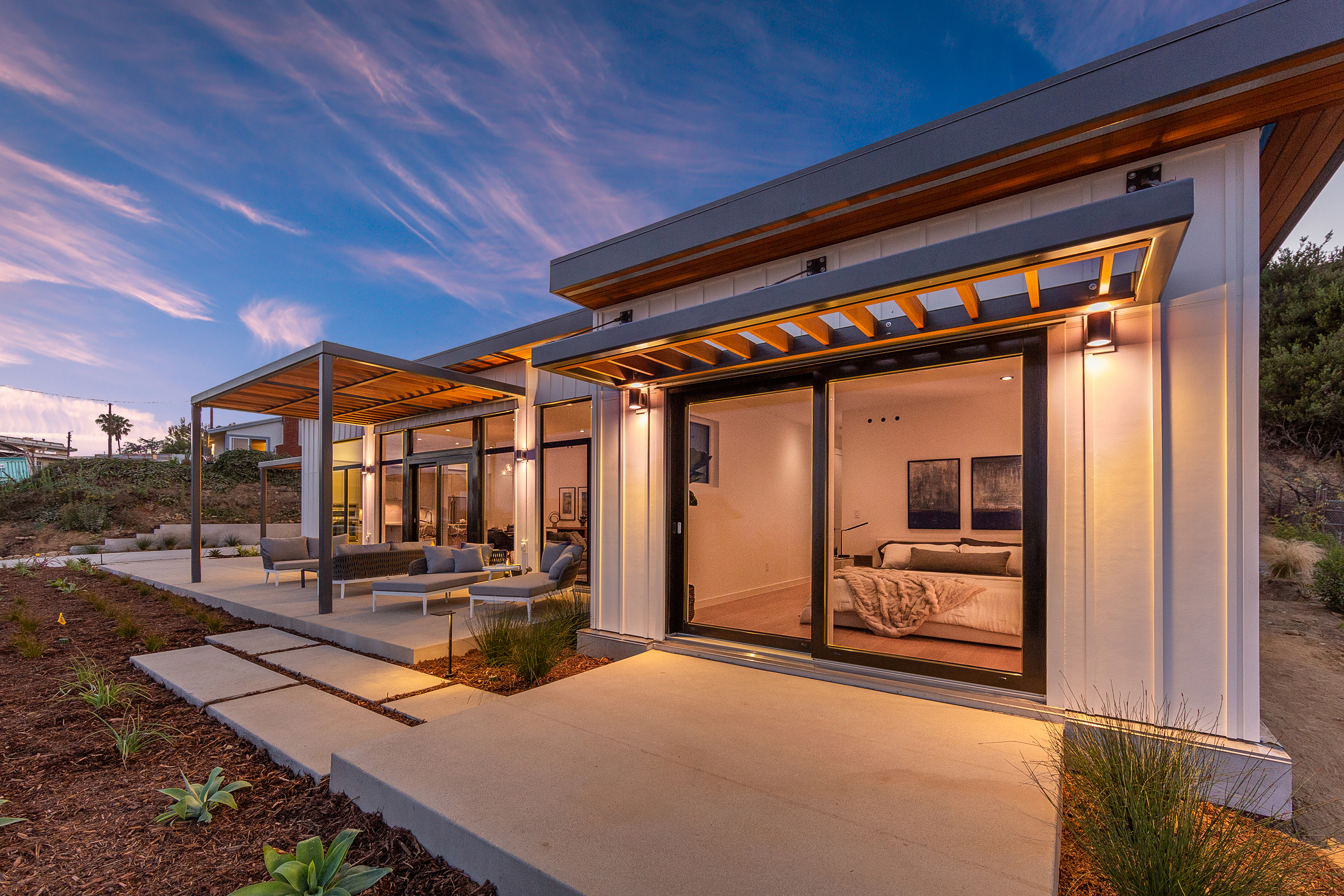 While you have almost certainly heard of Blu Homes, you probably hadn't heard of Dvele, the company that purchased them in May 2020. While Dvele was founded in 2017 by brothers Kurt and Kris Goodjohn a couple of years after Blu Homes, their expertise in prefabricated homes runs a lot deeper. The brothers previously set up Karoleena, a very successful and award-winning prefab home building company in British Columbia which was later acquired by a Canadian public company. Prior to setting up Karoleena, the two brothers started buying properties in Calgari to fix up and sell but they quickly realized they couldn't find homes that would give them the economic returns to make it viable. They then ventured into building custom homes, before, in Kurt's words, "we realized how stupid the traditional construction model was."
It was this realization that lead the brothers to start building homes in a factory. As Kurt explains, "everything else we buy is built in the controlled environment of a factory, so why would we build the most expensive things we are ever likely to own, in the wind and rain using labor that is, at best, variable in quality." Having sold Karoleena, and as they were thinking about setting up a new venture, they teamed up with Brandon Weiss, an award wining housing innovator and early pioneer in the green building movement. And so, Dvele was formed. It brought together the prefab building experience, the expertise of Brandon Weiss, in building high quality, durable, efficient homes and also technology expertise. When you add the brand equity of Blu Homes into the mix, it's a power combination.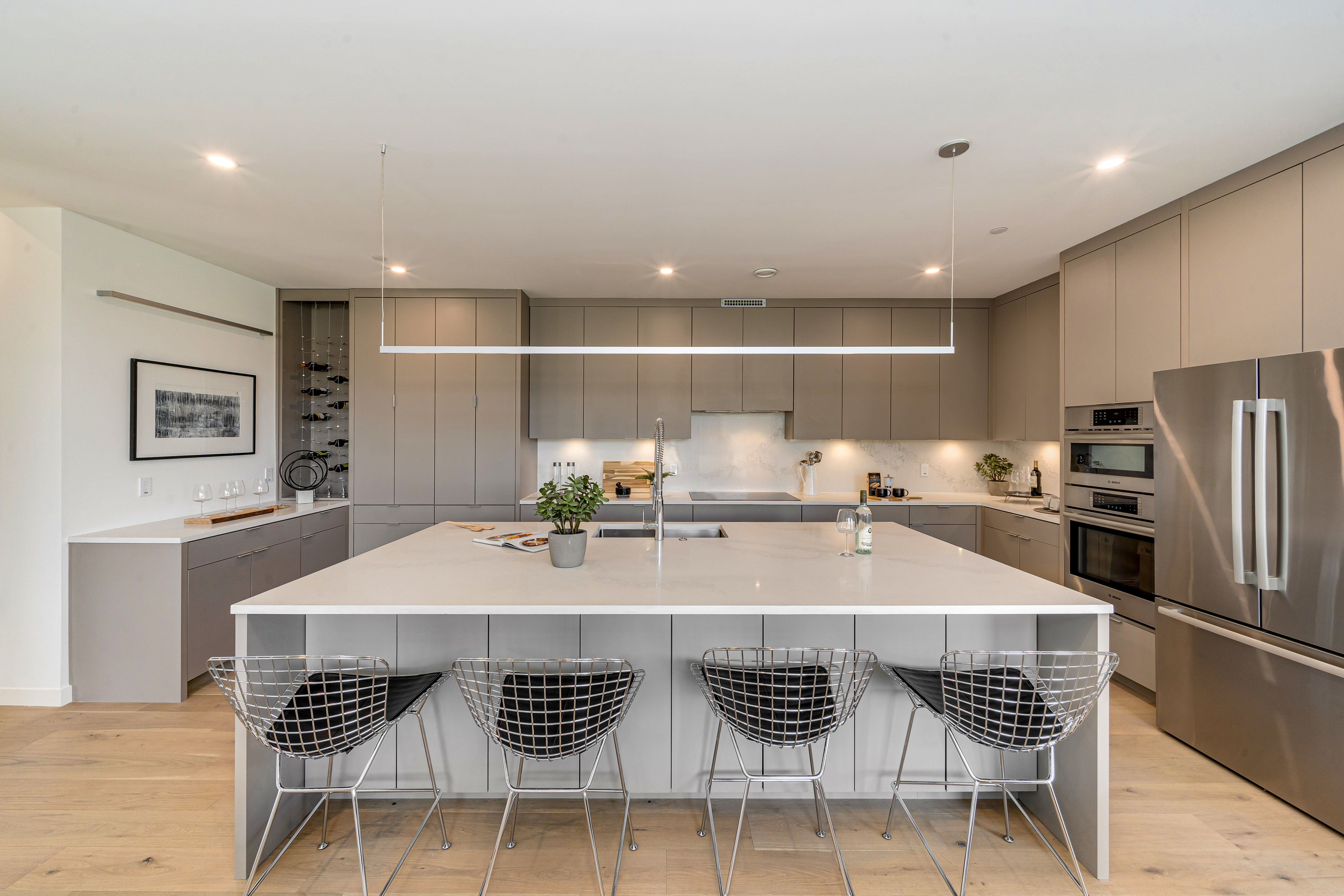 "The things we learnt to do really well through our experience is refining the art of building modular homes, at scale. There is a common misconception that a modular home is a product but it really isn't, it is a process. The process of designing and a home and then taking the design through an efficient manufacturing process that ensures the product is high quality, repeatable and customizable is incredibly complex. One of Blu Homes' biggest challenges, producing the homes at scale, is our strength. Blu Homes very much created the market for high end prefab homes in the US and they were hugely successful but weren't able to scale to meet demand." It's clear that one thing Kurt doesn't have to worry about is leads. I know this first hand because I have had a couple of clients who have struggled to talk to someone. (This was since resolved). As Kurt points out, "the challenge for us as a business is making sure we are focussing on the right customers."
"Our time is dedicated to work with customers who already own a lot. That being said, we rely on people like you, who understand the important things to think about when choosing a lot on which to build, to help buyers through the first step in the process. If people don't own a lot and want one in Sonoma County, I should send the your way," joked Kurt. (see separate post here on "ten tings to look for when buying a lot to build on"). Unlike many prefab home manufacturers, Dvele provides a full service, taking care of everything from the design, planning, permitting, site work all the way through to installation and final inspections. "Owning the customer journey from end to end is really important to us. It enables us to control the customer experience but also more actively manage the delivery schedule from end to end. We use our own contractors to do the site work so that we know it will meet the right quality standards for when we install the home," added Kurt.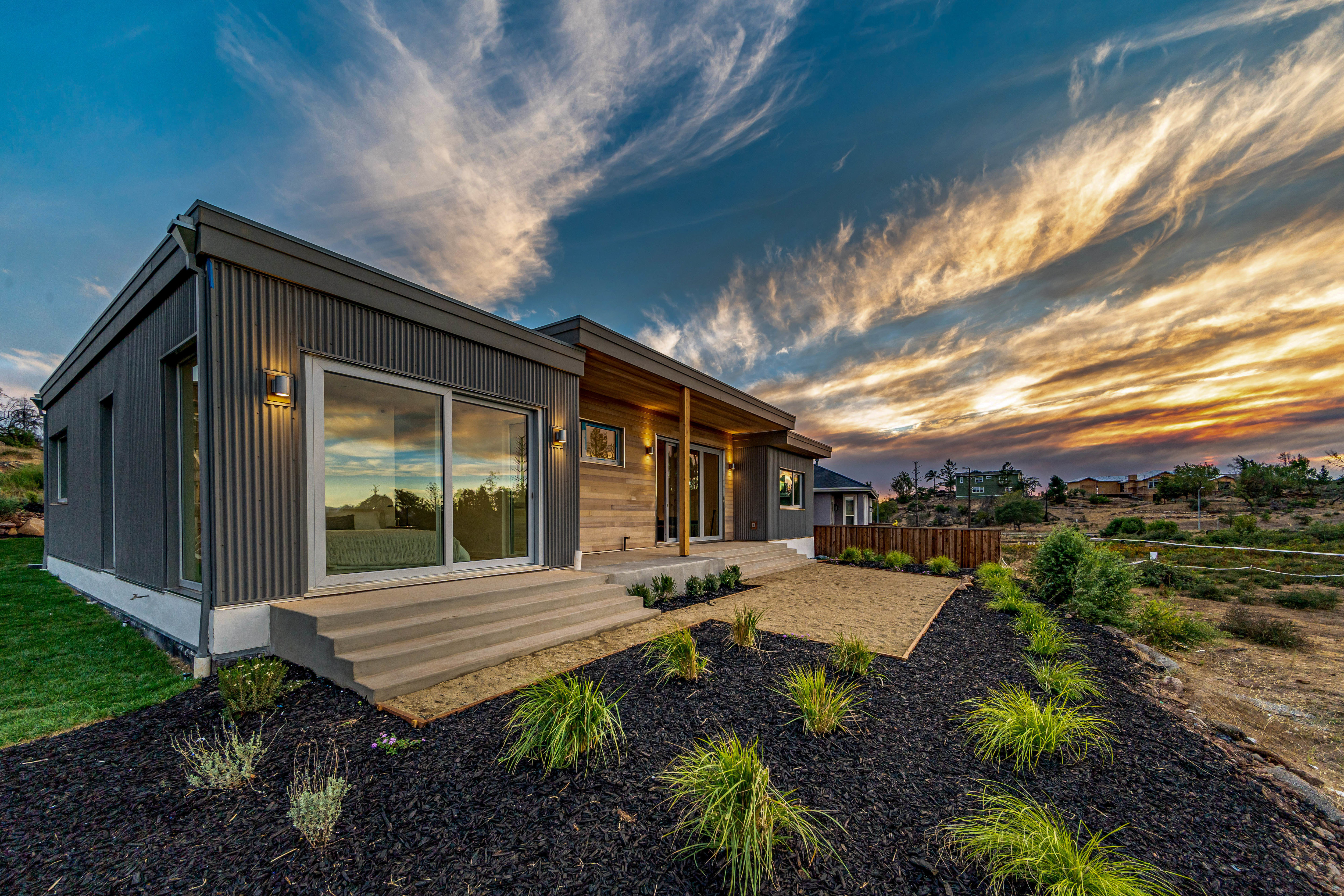 As I talk to Kurt, I can't help but feel they are onto something big. They have very intentionally brought together deep expertise in prefab home building, a brand that is synonomous with the category they are looking to dominate and technology expertise focussed on creating a home that is both intelligent and sustainable. When Kurt talks, he refers to Blu homes powered by Dvele in the same way that many tech brands think about themselves sitting at the heart of a bigger ecosystem. (He also let slip that they are going to be launching a new brand, also powered by Dvele. It will be interesting to see how this is positioned alongside Blu. I can't wait to see it!)
Smarter, Healthier and More Sustainable Homes
Dvele's platform is focussed on making homes smart, healthy and sustainable. There are lots of smart devices out there, lots of talk of smart homes but these are all add-ons to an existing home. Dvele is taking smart homes to the next level by integrating intelligence into the fabric of the home. Dvele's homes go beyond a few smart switches and Alexa controlled devices but have over 200 sensors around the home monitoring various systems to truly understand the state of the home. This data is then fed into an intelligent system that learns over time and continuously modifies the home to its environment. This all sounds very grand and sci-fi but the result is a home that provides a better experience for its owners.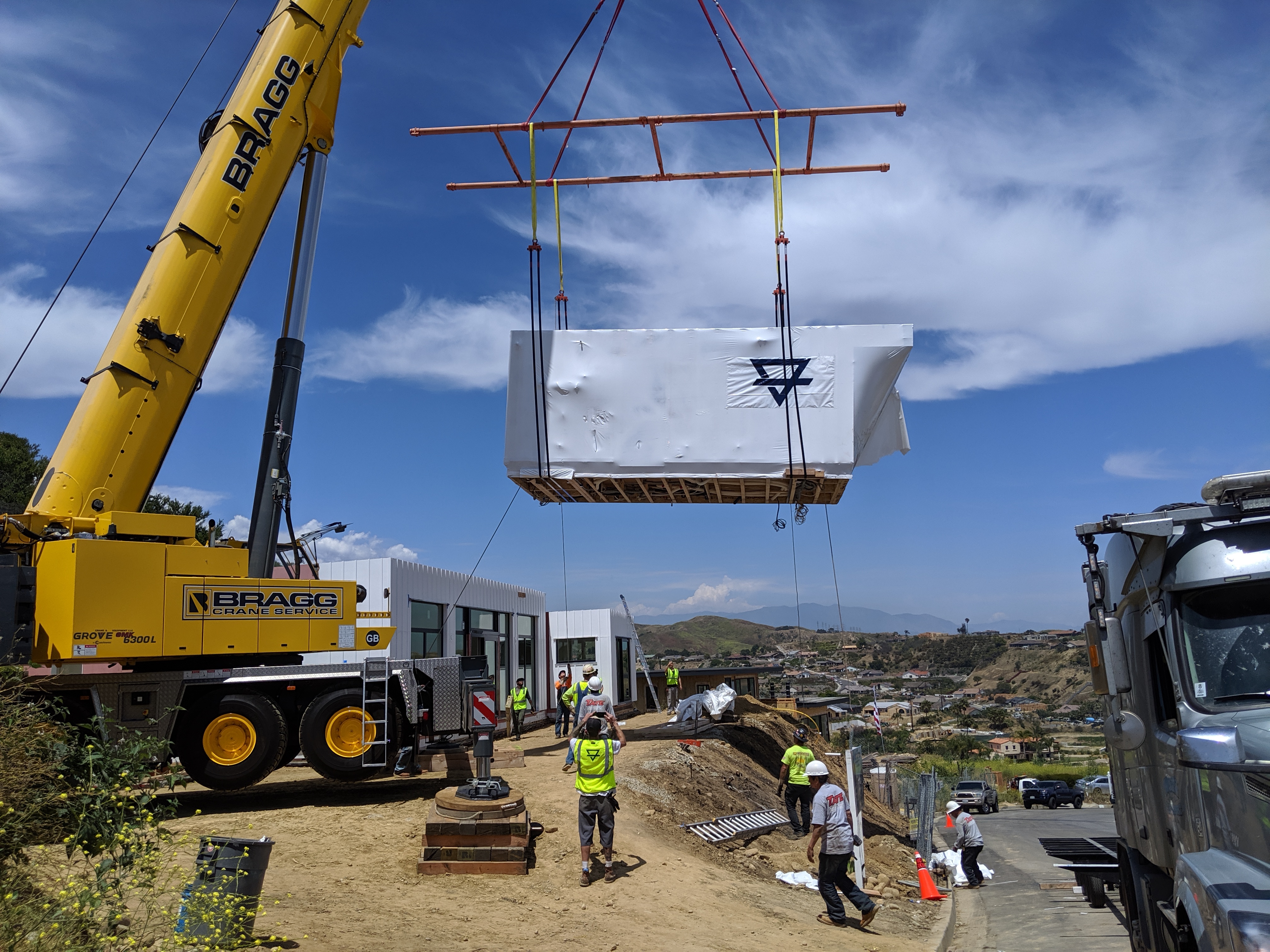 For example, the air is consistently monitored for CO2, Carbon Monoxide, particulate matter (read smoke!) and many other substances. If the home senses an unhealthy environment it will boost the delivery of oxygenated air to completely recycle the air within the home. For anyone who lives in Sonoma County or the wider Bay Area, I am sure all of us would have welcomed something like this in our homes for the last few years as we have had to deal with unhealthy air due to fires. Another example that resonated for me, as someone currently on the City of Healdsburg water rations of 74 gallons per day per person, was using intelligence to preemptively cycle the hot water so that when you get up in the morning there will be hot water in the taps waiting for you to take a hot shower without wasting 5 gallons as you wait for the water to warm up.
As well as focussing on creating a smart, healthier home, Dvele also places an emphasis on creating a sustainable home. It goes without saying that the materials are sourced for their sustainability but the emphasis is first and foremost on building a home that uses less energy. All too often in thinking about sustainability, people think about how they can make sure the energy required to power the home is sustainable. However, if we are to start addressing climate change on a meaningful level, we need to build homes that use less energy. Dvele is creates an airtight building envelope and by using ultra efficient systems such as heat pumps for cooling and heating as well as heat pumps for hot water, it minimizes the entire energy footprint of the home. With the energy usage minimized, the homes come fitted with solar and with energy storage built in so that they can truly be self sustaining.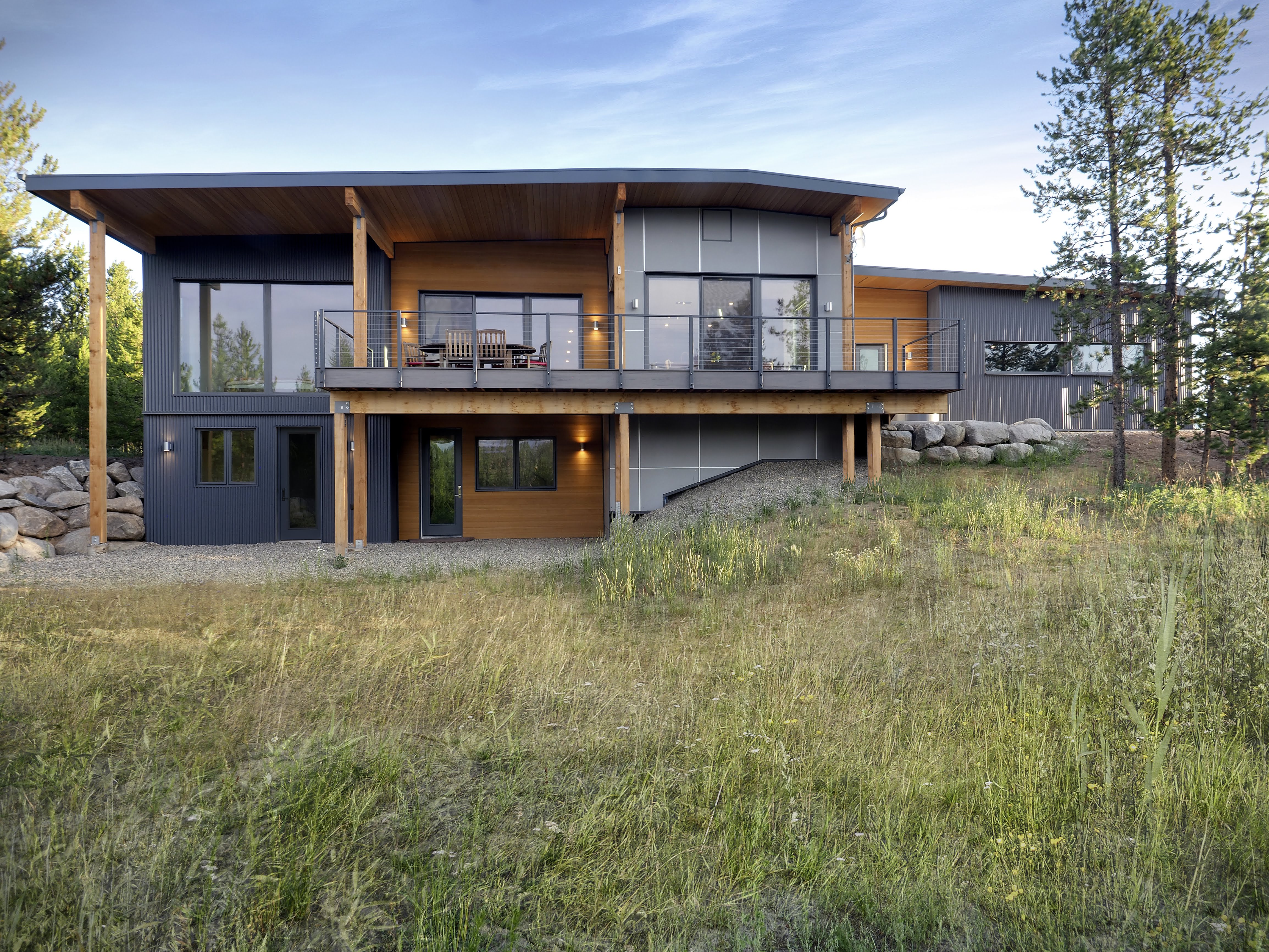 How Do I get Financing For a Prefab Home?
Dvele is currently in the processing of putting together a financing package for customers which will be launched in due course. However, having worked with numerous clients who have purchased a lot with a view to building a home, the most common scenario is for a customer to either pay cash or get a lot loan to cover the purchase of the land. If you are looking to get some general advice on the different options, I would recommend you talk to Gary Lentz at Loan Depot. If you know you want to get a loan for a lot, I can definitely recommend a great loan officer at Community First Credit Union who recently helped one of my clients purchase a lot in Kenwood for building a pre-fab home. Some of the national banks such as US Bank also do lot loans but I would recommend going with a smaller local credit union. When it comes to a construction loan, I would recommend going to Jennifer Foster at Umpqua Bank. While I don't give financial advice, if you are looking at exploring different alternatives please do get in touch and I will help connect you with the right people.
How Long Does It Take To Build My Prefab Home?
Dvele aims to make the process for building a prefab home as simple and transparent as possible while helping people create a realistic budget. One of the biggest challenges most people face are the ever increasing costs, and uncertainty of budget, associated with building a home. Having an architect who designs a house you can't afford to build or a contractor that is forever presenting change orders. Dvele, along with all prefab companies, aim to simplify the process. "The first stage of working with us is to draw up a design agreement which costs between $10,000 to $20,000 where customers choose a design and then work through all the available customizations. We recognize that people don't want a cookie cutter home but want to customize it. That being said, our process requires that we can't have infinite customizations. However, so far, we appear to provide customers with a broad enough range to meet everyone's needs. Our ultimate goal is for customers to be able to go to an online configurator to build their dream home on line by "dragging and dropping" modules around on the screen," added Kurt.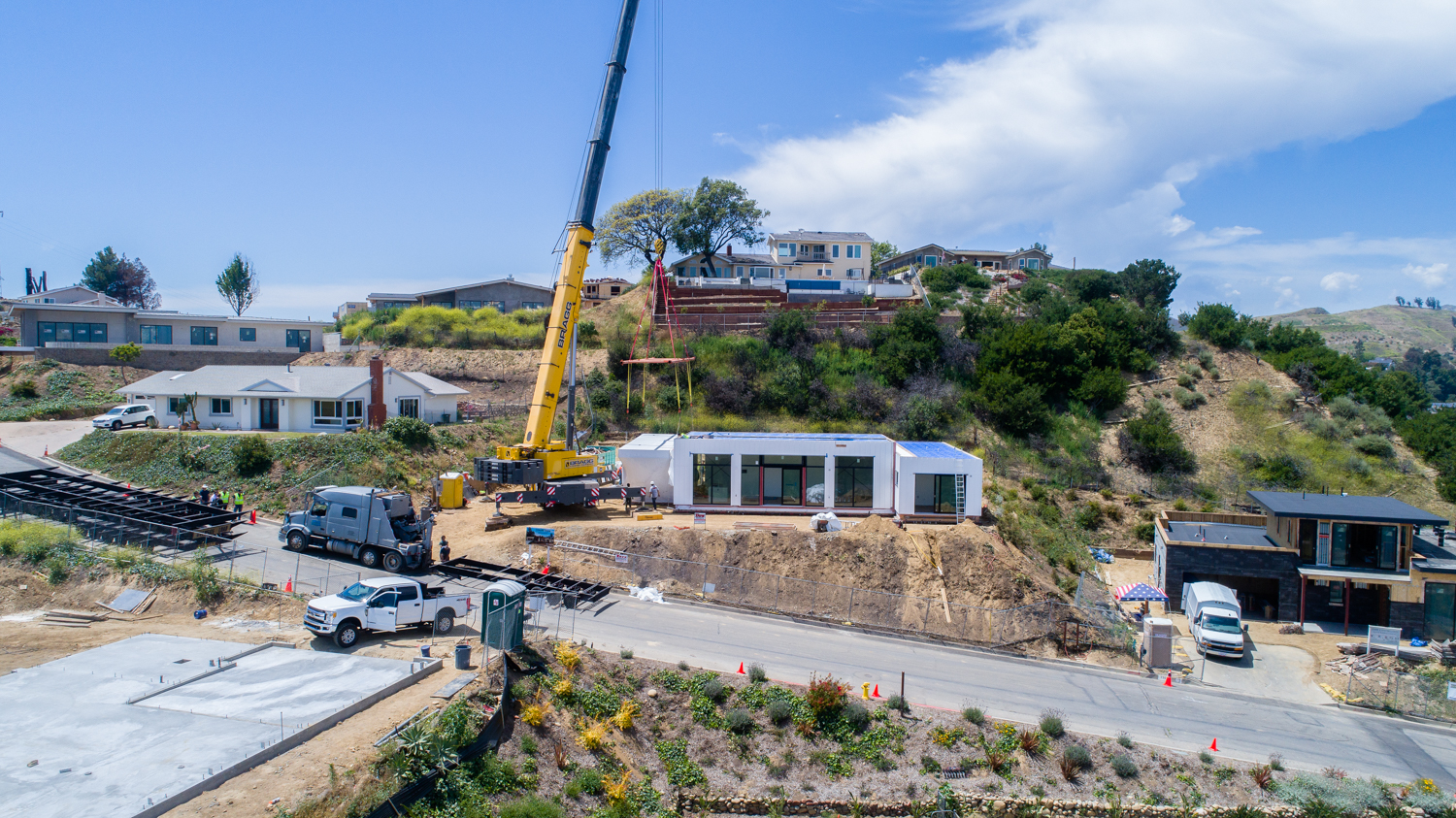 Allowing a month for the design phase to be completed, Dvele will give a fixed price based on the modules. At this point, Dvele will use a local partner to estimate the site work required for the design which will include a 15% mark up to cover Dvele's costs for managing the site work, working with the planning authorities and pulling permits. Once everything is agreed, the customer signs a manufacturing agreement at which point the site work and home production begins and usually lasts for four months with the installation and finishing happening in month six. The only thing that then remains to be completed is the final inspection before the customer can move-in, seven months after starting the process. Within eight months of starting the process you could be in your home!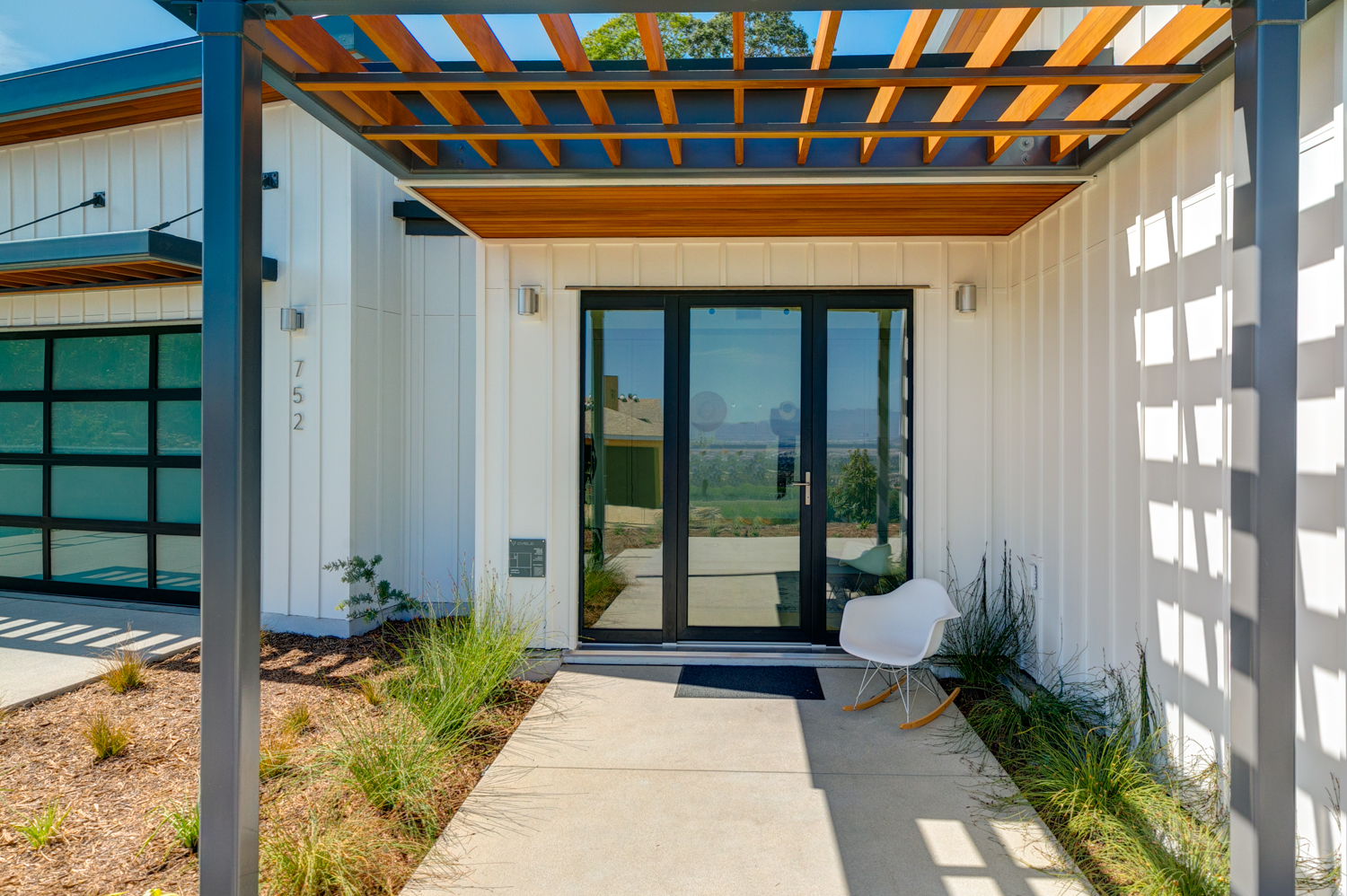 BluHomes Are Back Better
I often get asked what happened to BluHomes. Having spent an hour talking to the CEO about their plans for Dvele and the BluHomes brand, it is clear to me that they are back better and stronger. While Blu Homes made its name for pioneering the luxury prefab category it was perhaps missing a bit of substance. Yes they looked great but once in situ, there was nothing more than looks that differentiated them from a regular stick built home. In addition to adding the manufacturing expertise to help the operation scale, Dvele has brought together deep expertise to create and build the smartest, healthiest and most sustainable homes possible. All of a sudden a BluHome isn't just about looks and the fact that it is built in a factory, it is about buying a home that is unlike any home you can build in a traditional way. They clearly have some way to go before realizing the vision, but it's hard to not to believe that Dvele might just have hit upon the formula for homes of the future.