Back in mid March, the Sonoma County Planning commission held a public hearing on proposed revisions to the vacation rental rules but voted to delay voting on a new Vacation Program ordinance. Fast forward two months, and a couple more meetings later, the board has now voted to issue a ban on vacation rental permits for an initial period of 45 days but with the option to extend it longer. The purpose of the moratorium is to have it in place until the Board of Supervisors is presented with a new draft update to the existing Vacation Rental Ordinance which is anticipated to be presented and voted in on August 2nd 2022.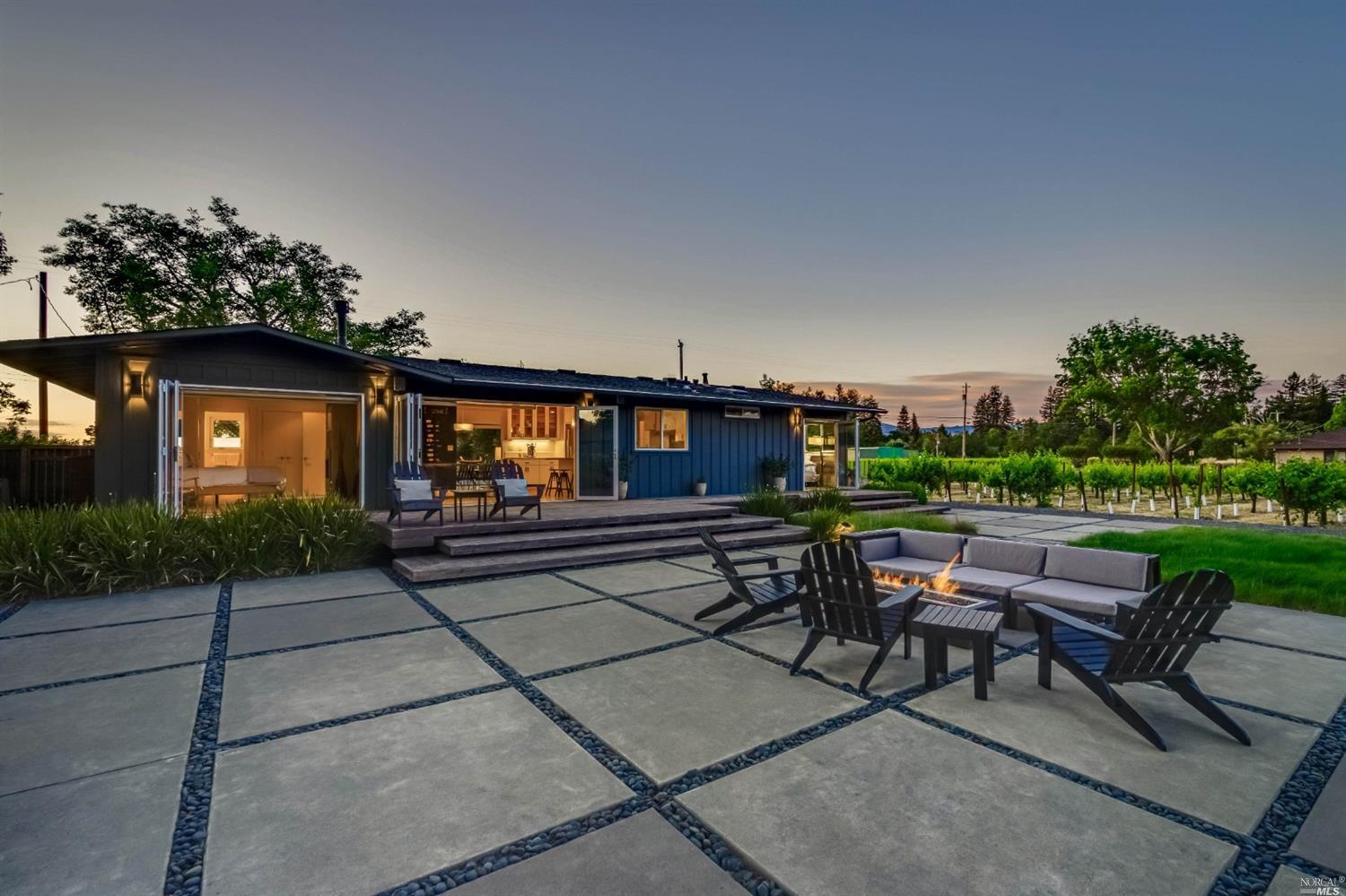 I understand the logic for the moratorium but it has come about because of a failure of the Staff and Board of Supervisors to recommend and vote on an updated ordinance prior to some of the temporary ordinances being lifted. To now use a complete ban feels like a sledgehammer to crack a nut because of the failure to develop an ordinance in a timely fashion. In the words of David Rabbitt, Supervisor of District 2, "We didn't introduce a Moratorium to prevent Cannabis Cultivation but we are introducing one for Vacation Rentals!"
During the Board of Supervisors meeting, today, which was convened to discuss the vacation rental permit temporary moratorium, the board highlighted that since the beginning of 2022 the number of permit applications has increased from approximately 10 per month to 50 per month. One of the reasons for this is because the County has created a rush of people wanting to get a permit ahead of potential rule changes that have now been muted for a couple of months. Unfortunately, they failed to mention that there are also numerous vacation rentals that have sold during that time.
So far in 2022 there have been just 27 permits issued. Some clients of mine who submitted his application in early February received their permit today. They are one of the lucky ones! As of today, there are approximately 200 permit applications which have now been received and not processed by the County. The area which has received most permit applications is District 5 which has received 90 permit applications covering the popular vacation rental areas of Guerneville, Forestville, Sebastopol and Occidental. Over 60 permits have been received from applicants in District 4 which covers North East Santa Rosa, Healdsburg and up to Cloverdale, while 44 permits have been received from applicants in District 1 which covers Bennett Valley, Sonoma, Kenwood and Glen Ellen.
As part of issuing the moratorium, the county is going to process any permits received before March 17th but will not process or accept any other permits received after that date until the moratorium ends on 24th June. But then what happens on June 24th because the new Ordinance isn't due to be voted on until August 2nd?
According to Lindsay Darrimon, founder of Specialized Permitting, "What they did last time when a moratorium ran out before new legislation was ready to be put into effect, is that they issued a county wide cap. The problem is that they issue a county wide cap but with data that isn't up to date. Last time they put a cap of this type in place, I went through the recent home sales and found numerous homes that had sold and so didn't have a valid permit which then freed up permits for new applicants. The permit desk does a great job but they don't have the man power to effectively manage the rules that are already in place."
What Are The Likely New Rules?
The big question still remains as to what is going to happen once they draft the proposed new Vacation Rental Program Ordinance. In this blog post I wrote about the expected changes once it does eventually come to the vote. The main recommendations are as follows:
1) The introduction of a licensing program, in addition, to the current permit required. This will make it easier for the County to revoke an owner's license for failure to adhere to the rules.
2) The introduction of a 24/7 customer service hotline for the primary purpose of ensuing host compliance. In short, making it easier for members of the public to register complaints and for the county to better manage them and enforce non-compliance.
3) Increased requirements and standards for property managers. The current rules require there is a property manager within a 30 mile radius of the home. However, the property manager has limited accountability. One of the recommendations is for the county to have the ability to revoke a property managers license for failure to comply.
4) Off street parking is another area in the spotlight. The recommendation is that for a home with up to two guest bedrooms, there must be at least one on-site parking space and for up to four bedrooms there must be at least two on-site parking spaces.
5) The other expected change to the current rules is to regulate the volume of vacation rentals using one of, or a combination of mechanisms including by location (as with the current exclusion zones), proximity (as with the 1000 ft rule in Santa Rosa City), concentration (as with the density cap in the Russian River) or by days (as is the case with the 30 days per annum limit in Sebastopol city). One interesting development being considered is to amend the Vacation Rental Exclusion Combining Zones to change it from an outright ban to the imposition of a cap
The Likely Additional Changes
Since that initial meeting there are a few other changes that are now being discussed:
1) One of the biggest limitations now being discussed are prohibiting vacation rentals throughout the low-density residential (R1) zoning district. This would negatively impact the ability to find vacation rentals in the Russian River Area because of the volume of R1 permits in.
2) When the density cap was originally discussed the density cap being discussed was 10 per cent. In other words, the goals of the ordinance is to limit the number of vacation rentals to less than 10 per cent of housing stock. In one of the more recent meetings, it was discussed as having a cap goal of 5 per cent in certain areas. The chart below shows the current density of vacation rentals in some of the most popular areas of Sonoma County:
3) The final new recommendation being discussed is prohibiting outdoor burning in all vacation rentals! I am not sure you will find anyone voting against that!
In Summary
What a mess! One thing is certain is the navigating the rules for vacation rentals is not going to get any easier with likely more caps and limits placed across the County. I do feel that once the new rules come into place it will at least provide some certainty moving forward. I am sure I speak for many people in saying that uncertainty of regulations is the worst or all worlds. At least if we know what the rules are we can work within them and make good investment decisions.
By voting today to include homeowners who purchased a property earlier in the year but submitted a vacation rental permit after March 17th feels incredibly unfair given they have submitted their permit with the rules that were in place only to be told that if the rules change, their home may not qualify. Surely the right thing to do is process permits submitted prior to the moratorium coming into place and then apply the new rules to permits submitted afterwards. I think we are all fine with playing by the rules that are in place but to have rule changes impact people in retrospect feels very wrong. It will be interesting to see how this now impacts the housing market in some of the more popular vacation rental markets. Perhaps the minority who create the noise around vacation rentals will not be quite so vocal when their house prices fall!
Other Resources:
The staff meeting notes from the May 10th Moratorium Meeting