I've now been a qualified agent for a little over three years and was recently selected to take part in a Rising Stars Of Bay Area Real Estate event which is organized by LuxeSF, which counts all the top brokerages among its members. The main qualifying criteria being that all the agents have been in business for less than five years and are creating a reputation for themselves in the industry through their success.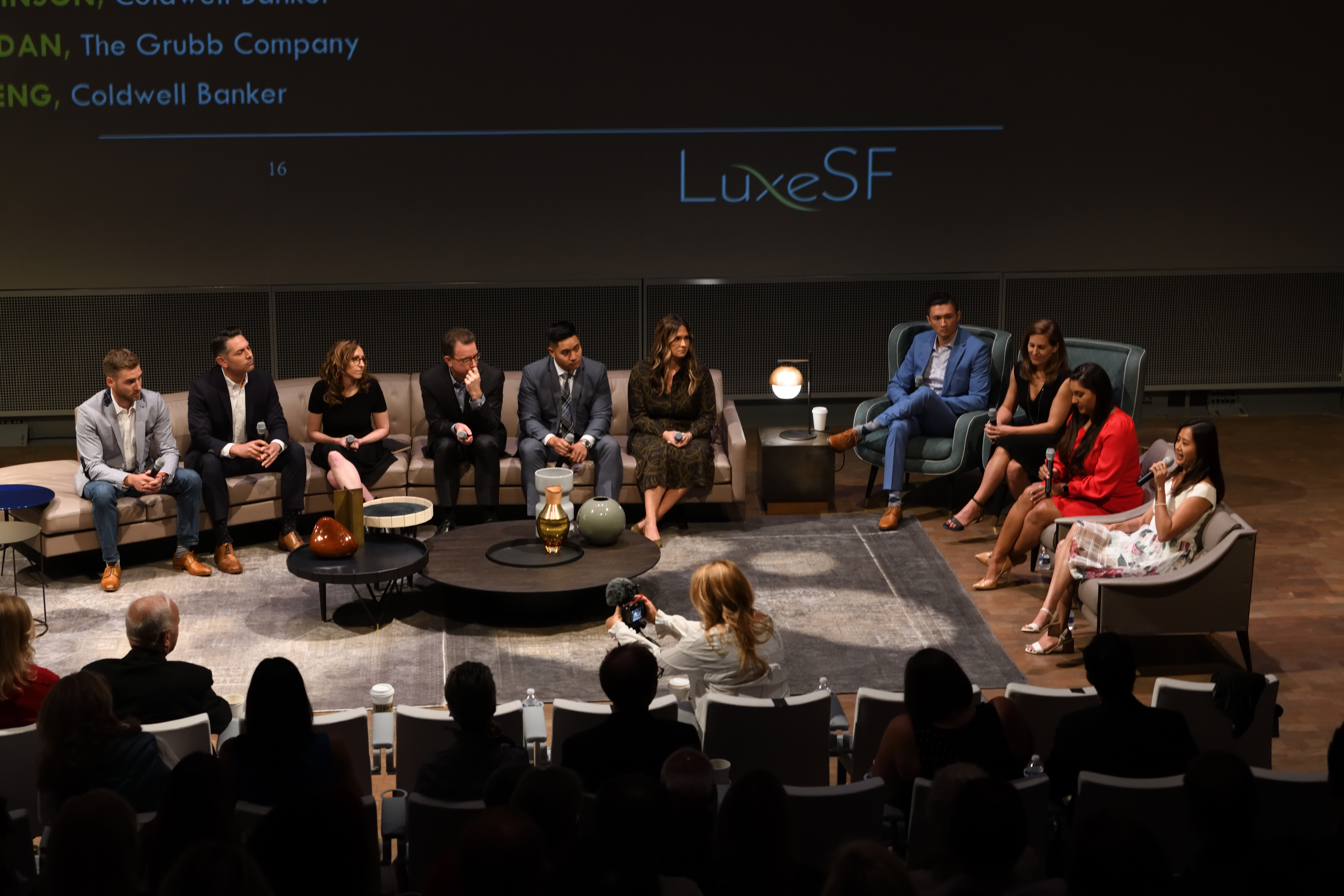 As preparation for the event, I sat down with Alf Nucifora, Founder of LuxeSF to talk about the market and my experience to date of my new career as a realtor. We started off talking generally about the market before getting into some of my personal experiences having spent a few years in the business.
How would you assess the state of the Sonoma County market right now?
I feel that over the past month, buyers are finally taking a deep breath. We have seen fewer offer deadlines being set and seen price reductions for the first time in a long time. Good properties, priced well, are still going quickly and with multiple offers, but sellers can't expect the frenzy that there has been over the past couple of years.
And where do you see it heading?
With inflation still rampant there is no question that we have a few more rate rises on the way which will further dampen buyer enthusiasm. That being said, in the popular markets in Sonoma County, I don't see a major correction coming particularly at the higher end.
Why is that?
I feel there are still so many people in the Bay Area who, with their increased work flexibility, are looking for a lifestyle alternative to living within a short distance to their place of work. If you only need to be in the office two days a week, or less, it is easy to live in Healdsburg or Sebastopol or many other beautiful areas of Sonoma County that are less than 90 mins to San Francisco.
Another big driver of the real estate market in Sonoma County during the past couple of years has been the vacation rental market. For many people, buying either a second or even primary home in Sonoma County is only viable if it is possible to vacation rent it as part of recovering some of the ongoing costs.
Do you expect this market to continue at the same pace?
If it was just down to normal market forces, I would say yes. Again because of increased work flexibility, occupancy levels of vacation rentals are going to continue to be high making them a good investment. However, in their wisdom, Sonoma County has issued a year long moratorium on issuing vacation rental permits.
Why is that?
It's a long story as to why but they are going to make some changes to the ordinance to increase the restrictions on the type of properties that qualify as well as introduce a better means of policing the existing rules. The vacation rental anti-lobby perpetuates a myth that vacation rentals are taking housing stock away from teachers, firefighters etc. (As an aside I a have two firefighter vacation rental clients!) The County conducted a survey that disproved their hypothesis that vacation rentals are pushing up the price of real estate for locals but it doesn't stop them citing this as a reason. There clearly needs to be some sort of framework for ensuring communities don't get overrun with vacation rentals but to put a ban on issuing permits for a year because of a systematic failure of governance just plays to "nimby..ism".
One of the challenges for buyers has been a lack of inventory which has further exasperated the supply and demand problem. Is that still a problem in Sonoma County?
Without doubt. Inventory, or lack of it, is still a major problem. At the higher end of the market which is where I do a lot of my business, a lot of the homes are second homes owned by people from the Bay Area. Through Covid, they are using their homes more than ever before, so they aren't likely to be selling any time soon.
The biggest source of inventory seems to be people leaving the state. For example, the number of people leaving Sonoma County since the start of the pandemic is up 21% with Oregon, Washington and Texas being the top three most popular destinations. There is no doubt that the last five years of wildfires have forced a lot of people to rethink their future in Sonoma County.
If you were investing in real estate in the next 12 months, where would you invest?
There are two types of properties I would invest in. I would buy a property that needed work doing to it in one of the downtown areas of popular wine country destinations such as Sonoma or Healdsburg. There are just so many people who want a turnkey, downtown property in a city such as Healdsburg which is attracting so many new restaurants, tasting rooms and high end developments such as Mill District and Montage. The problem is, there are just so few of them available.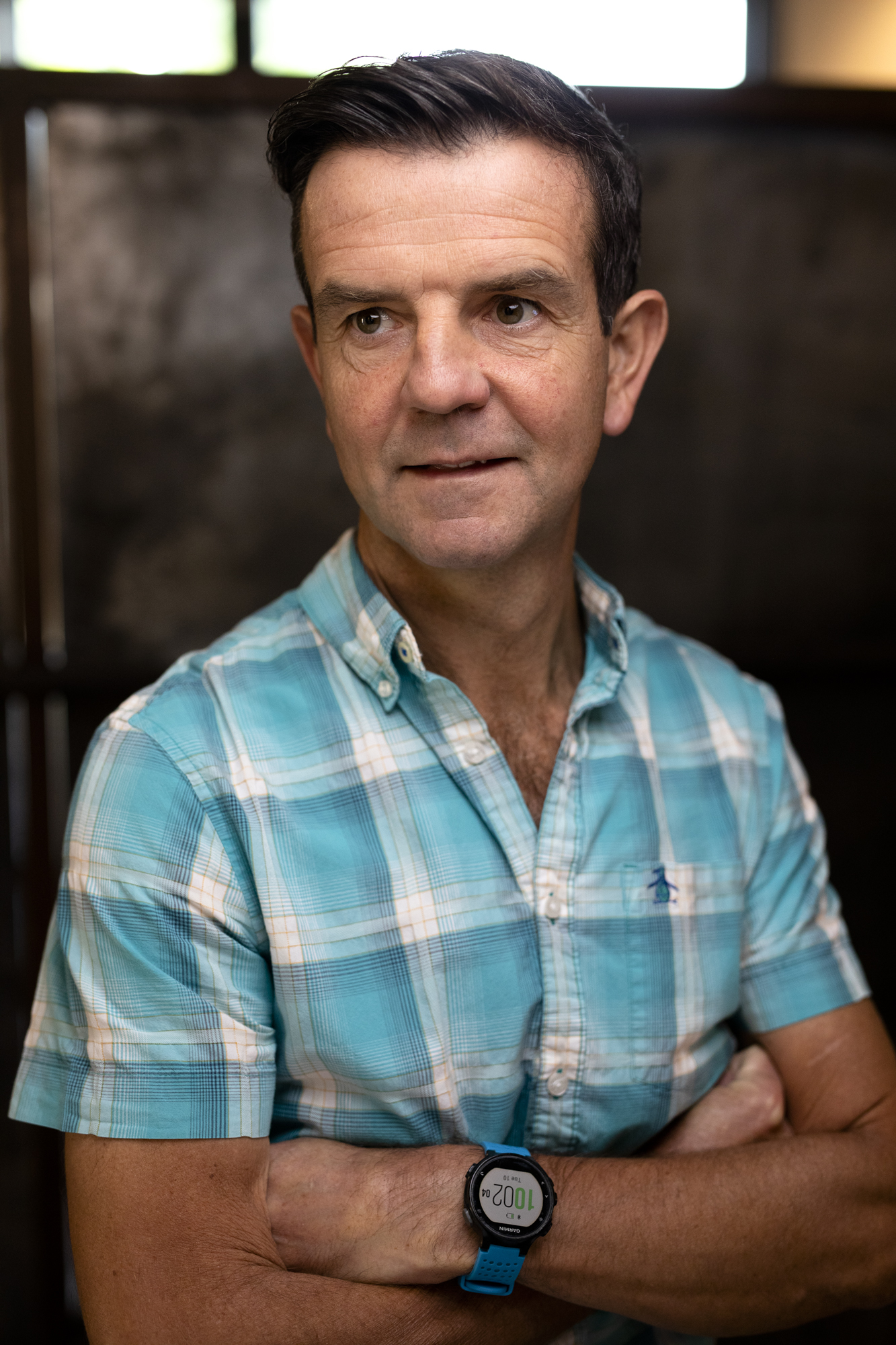 The other investment I would make is to find a high end vacation rental which needs fixing up so that by the time the moratorium is lifted, it would be ready to go. I feel that so many buyers will drop out of the market because of the ban, it will be possible to find a good deal.
Now let's chat about you and how you ended up moving into a real estate career?
I would like to say it was a master plan but it wasn't really. I moved to the US having sold my marketing business in the UK and then ran the US operations for over 10 years. Even though we lived in Mill Valley, we quite quickly purchased a second home in Healdsburg. We then decided we wanted to move up here full time but we both had jobs that tied us to San Francisco. I was burnt out doing what I was doing so I decided I would see if I could make a go of real estate while Nancy kept her CFO job in San Francisco. It worked out pretty well, as my business started to grow and then Nancy no longer had to go into the office so we rented out our Mill Valley house.
Covid obviously gave you and your wife the opportunity to move to Healdsburg full time, has it changed any other aspects of your business?
I would say I do a lot more video showings than I used to, particularly as I work with a lot of clients who live in the Bay Area. I can do a pretty good job of using video to help people vet homes. The other thing I love is no longer having to drive around with clients in my car! Maybe I shouldn't say that, but it is just less stressful and it means I can take calls while doing a tour.
You have grown a $40m business in three years. What do you put that down to?
A lot of it is hard work! One of the challenges for me, was that I was setting up a business in a city where I literally knew nobody so I couldn't rely on my sphere. I made a decision very early to focus on a couple of very specific buyers: Bay Area people looking for second homes and vacation rental buyers.
Why those two personas?
I crunched some numbers from title records and saw that nearly 40% of all homes in Healdsburg were purchased by people in the Bay Area with Mill Valley being one of the top cities where buyers lived. Having bought a second home and having previously lived in Mill Valley, I just felt I really understood that buyer.
In talking to second home buyers, the question of being able to vacation rent always came up so I decided to go out of my way to become an expert. Because it is always changing and quite complicated, I felt I could add real value.
How Did You Market Yourself to That Audience?
The biggest contribution to my success is using my marketing background. I have a blog at www.modernlivingsonoma.com/blog which now has over 40,000 views per month. If you google anything to do with vacation rental rules in Sonoma county, you will find my blog posts. I am constantly using my SEO background to make sure I capture website visitors. For example last year I did nearly $15m of business from my website alone.
The other decision I made early on was to commit budget to Zillow. I started advertising on month one and I have never stopped. Second home buyers don't know a local realtor so it was a good fit. The vast majority of my leads from Zillow are from out of the area.
What Has Been The Hardest Thing About Starting Your Real Estate Business?
The first six months were the toughest. I worked so hard doing things that were totally out of my comfort zone and didn't close a single transaction. In fact my first transaction was me buying a fixer in downtown Healdsburg. I thought I would practice on myself!
The hard thing was getting a work life balance. I am super competitive so I was laser focussed on trying to become the top agent out of 250 agents in my third year which I managed, but I worked incredibly hard, partly because there was nothing else to do during Covid given I couldn't travel but I also wanted to prove I could do it!
The best thing I did this year was take on another agent so I am now working as part of a team which has been great. I definitely recommend that to anyone who is thinking about how they get a better balance.
Finally, who have been your professional mentors?
There are three people who have definitely been a big influence. Firstly, a friend of mine who worked for Goldman Sachs in New York and moved to San Francisco, knowing no-one and getting his real estate license. I couldn't believe that in three years he was doing $25m in GCI. He was the one who told me to invest in Zillow as a great way to get going and just have real estate conversations.
The two other people were J Belmont and Jonathan Bruington from W Real Estate. Both have been amazing in their different ways. Interestingly, J was agent of the year in my first year, then Jonathan was agent of the year in my second year and then it was my turn in year 3!
It's true, if you hang out with successful people, it will rub off! I can't thank them enough!