I am definitely not a historian but every now and again it is interesting to dive a little further into the history of Healdsburg and some of the historic homes in this City to answer some of the questions I feel I should know the answer to. When did people first settle here? Who were some of the first settlers? Which were the first homes that were built? What shaped the architectural style of the city?
The first settlers arrived approximately 12,000 years ago hunting mammoth, elk, Grizzly bears, mountain lions and other game that roamed the area. (Seen any Grizzlies in Dry Creek recently?!?) The Russian River and Dry Creek provided these hunters with a wide variety of plants, fish and game. Suprising, the Healdsburg area became almost as densely populated as it is today. However although the population went to a high of approimately 10,000 people it went to almost zero by 1916 due to small pox and other epidemics. One of the early settlers was Harmon Heald, an Ohio native who had come to the area with his brothers in 1850 after a failed gold mining attempt. He opened a small store and by 1854 had established a post office located across from the Plaza in what is now the 300 block of Healdsburg Avenue. Heald bought cheap Sotoyome Rancho land and sold small parcels to other tradesmen and merchants who joined him in 1850s. He then officially subdivided and laid out a town that he named Healdsburg in 1857. He donated a lot for the central park, Plaza, as well as lots for a school, cemetery and churches. The remaining lots were sold for $15.00 each!!!!
In the early days the residential section developed close to the commercial core. At this point most of the streets were named based on their relationship with the Plaza. For example Matheson used to be South Street and Healdsburg Ave was West Street. As the town grew, many streets in these areas developed first were named after early residents such as Fitch, Haydon, Tucker, Powell and Matheson.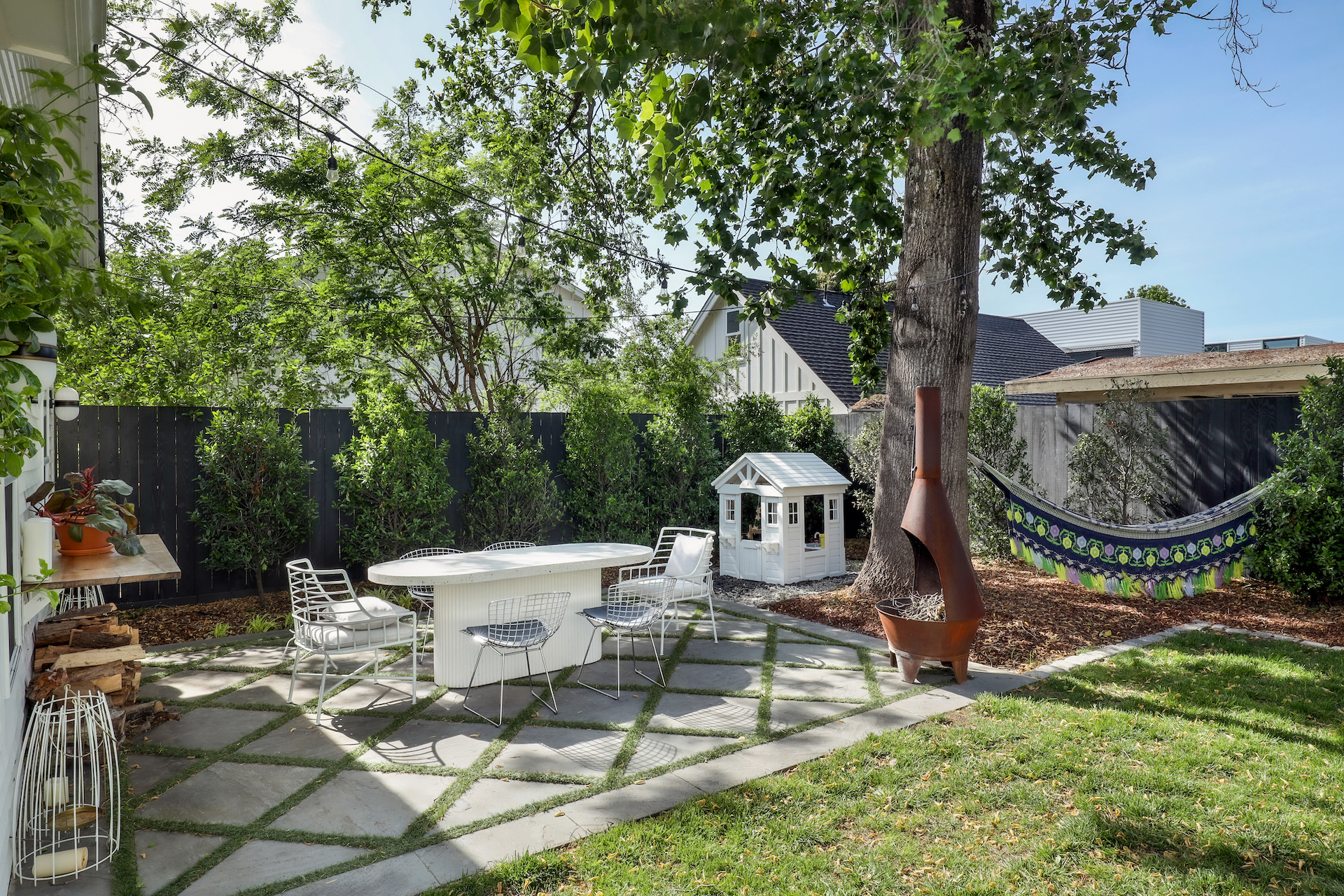 The first structures built by the European and American settlers in the 1840s were adobe or log redwood dwellings. Some of these early structures are farmhouse style homes that have been covered with clapboard. There are however a lot more examples of dwelling from the romanticism of the Victorian era. These much more elaborate buildings stand out from the early farmhouses. You will also see Greek Revival Style homes which were built using elements from classical Greek architecture.
I thought it would be interesting to take a look at which of the homes that have sold in the last few years are truly historic homes. As you can see from this list of eight homes stretching back five years, truly historic homes do not often come up for sale. Perhaps it is not that surprising that these historic homes don't often come up for sale because the lucky few who own them are keen to hold onto them. It is definitely a privilege to be called upon to sell one of these homes for its owners especially given it is probably the best example of a Greek Revival Style architecture. The list shows a wide range of homes ranging from a fourplex, classic Queen Ann Style to the old Farmhouse. These homes were owned by farmers, whalers, gold miners and the local traders from the lumber mill, candy store and hardware store.
1) 105 Fitch Street: Built in 1869, Currently on the market for $2.2m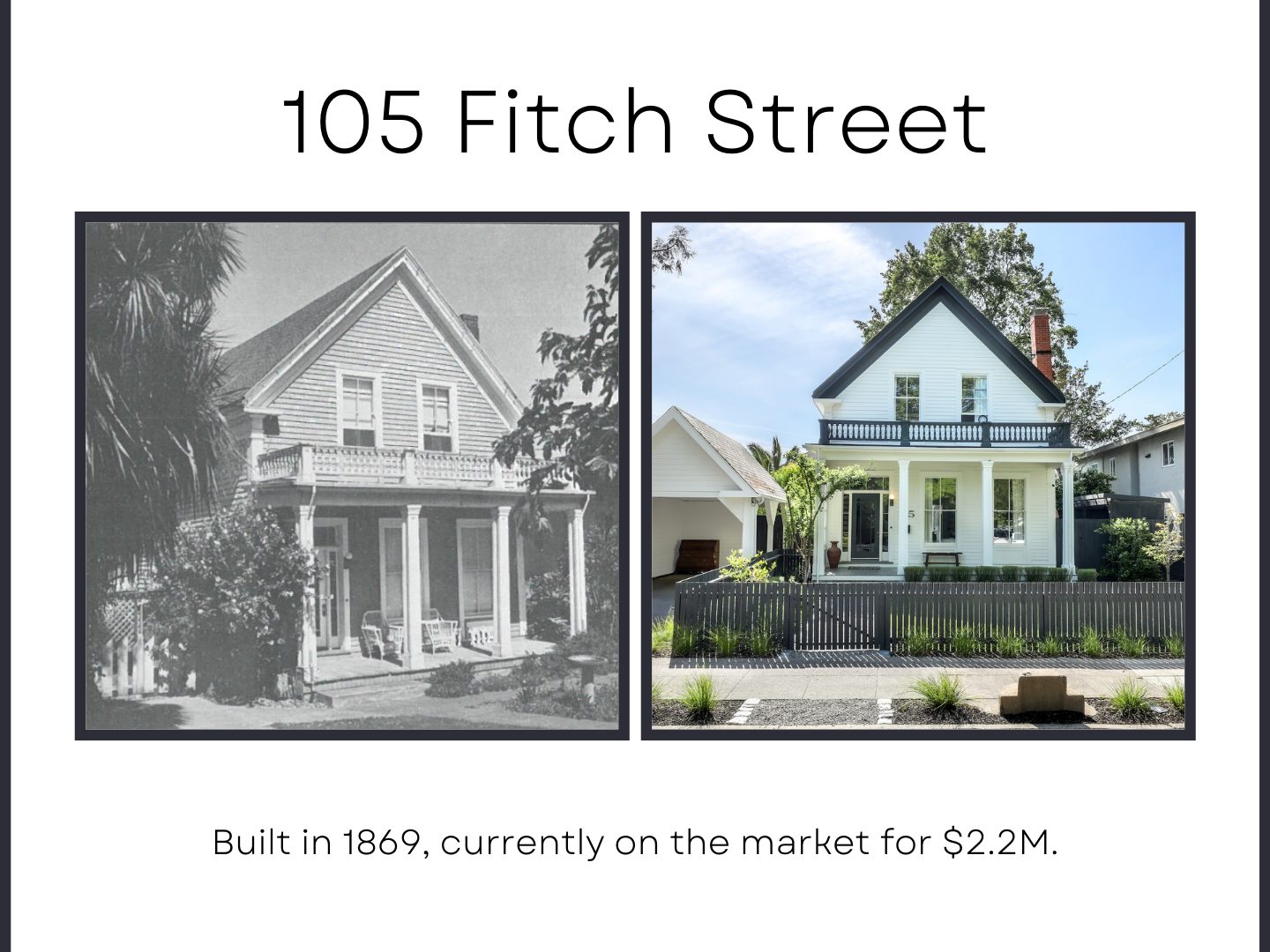 As with many of the Historic Healdsburg homes, they stand out from many of the relatively newer homes that surround them. Or rather, they stand out because of their overall historic integrity. This home is no different. Once you see this home, you will remember it. It particularly stands out because it is the purest example of a Greek Revival residence. The front facade is vaguely reminiscent of a Greek temple with it columned portico and boxed gable facing the street. The owner, Polly Keeler sold her ranch in Petaluma following the death of her husband and built this home before she moved to Dry Creek to raise rare flowers. She lived to be 102.
This home is an incredible example of a historic home with many of its original features including its sweeping staircase, high ceilings and cornicing. Whenever I have been in this house, there as never been any need to turn the lights on because it gets such fantastic light throughout the day. The yard is also very special perfectly shaded by a heritage tree that naturally keeps the house cool. I'm excited for the next buyers to take this home on its next journey. It is a true historic gem which will always be a special place in Healdsburg history.
2) 219 Piper Street: Built in 1898, Sold for $1.598m in November 2021
One of the features that characterizes Healdsburg is the diversity of housing within the historic district. When you see properties like 219 Piper, it is easy to see why. Build back in 1895 as a very basic structure with Queen Ann frills such as shingled gables, this house has since been converted into a charming historic fourplex. The house was built for the Jospeh Bucknam Prince family who owned the Sotoypome Lumber company near the train depot.
3) 502 Tucker Street: Built in 1901, Sold for $2.395m in May 2021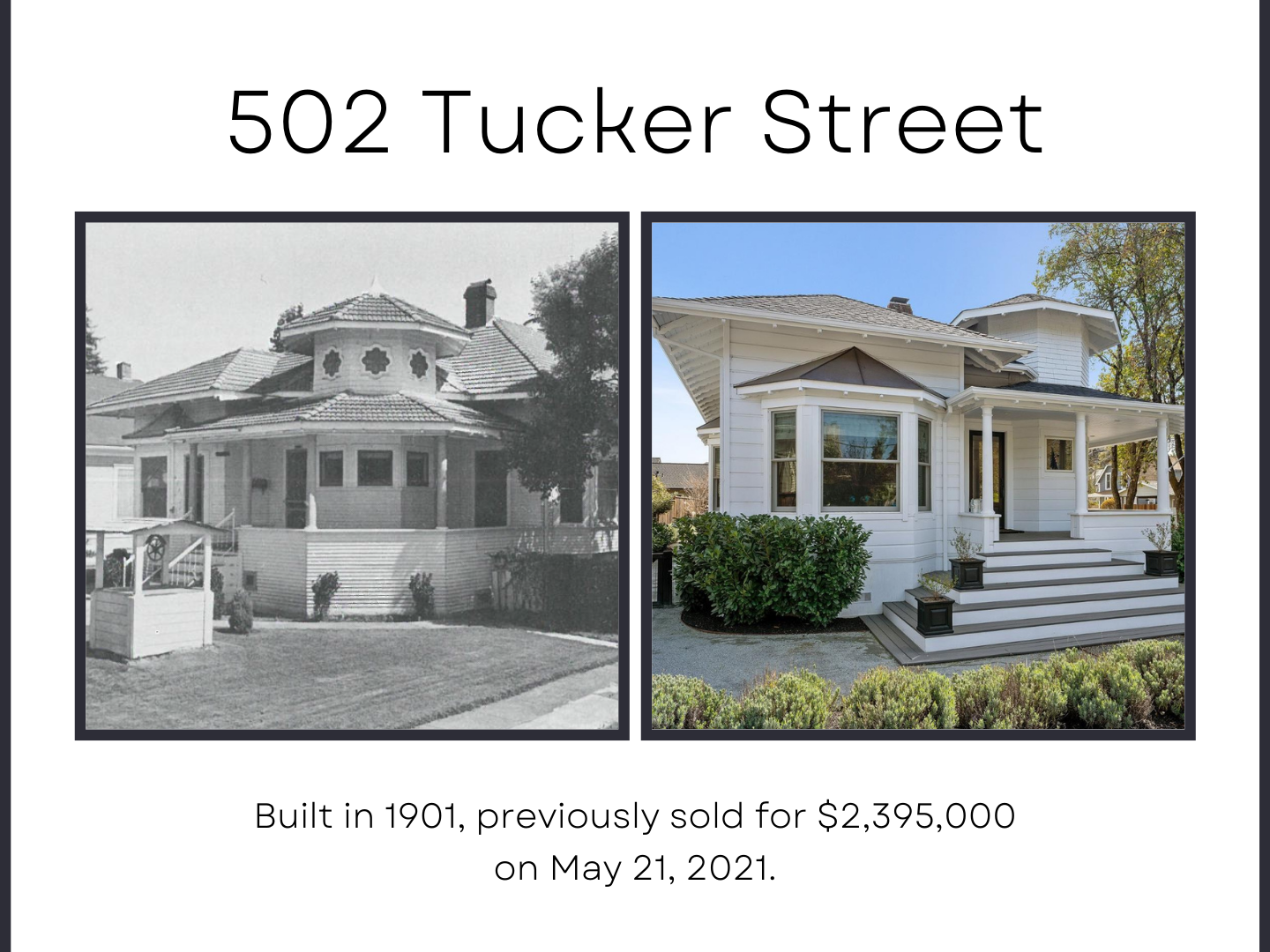 502 Tucker St is one of those house that is instantly recognizable because of it octagonal entry tower. Although the ornate windows and multi-level roof oare more akin to the Victorian era it is much less intricate than many typical Queen Ann homes. The home was originally built for the owners of the hardware store. In fact there are three other homes of a similar design and vintage built two blocks away by sons and grandsons of the original owner. The home has recently been totally remodelled reflecting todays tastes. While Tucker is one of the most soguht after addresses in town, this home sits on the corner of Tucker and University, which is now one of the busier streets through town . That being said, there is no doubting the classic beauty of this home and the potential for the large lot. This home was sold in May of last year for $2.395m.
4) 201 Piper Street: Built in 1898, Sold for $1.358m in March 2021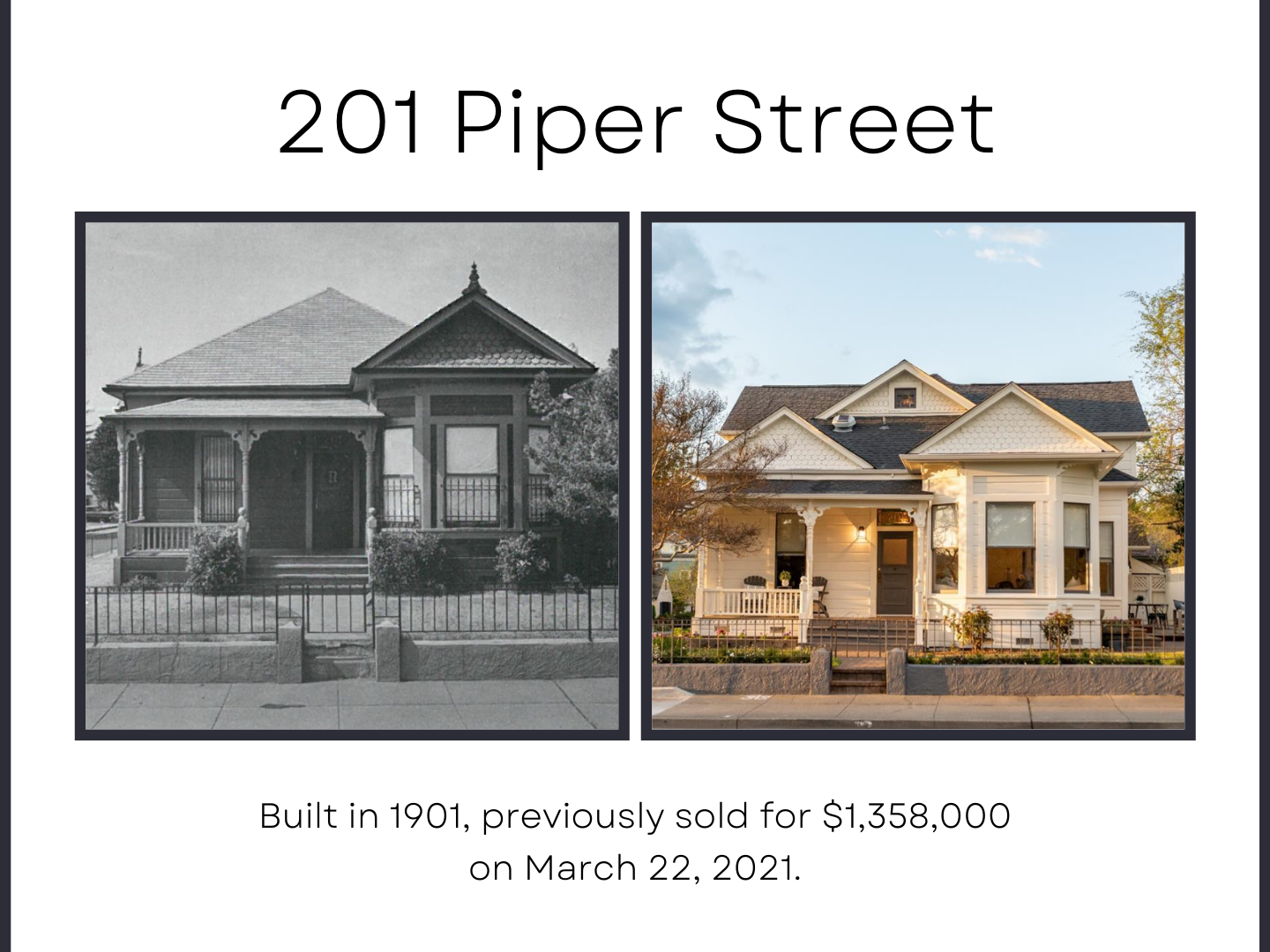 Another distinctive home in downtown historic Healdsburg, this time on Piper. This house was originally on the market in March of 2020 for $1.9m before it finally sold, one year later, for $1.358m. The main home has so many great characteristics but it was one of the those homes that needed someone with real vision to sympathetically modernize it to todays tastes. Given I know they owners and have seen their plans for the homes, I can safely say it is in very safe hands and will be a spectacular downtown home once it is completed. In addition to the main home, there is a secondary unit, where the current owners plan to live while the house is getting a major makeover.
This home was originally built for John and Maggie Cook who spent their honeymoon crossing the plains to California in a wagon 1827. On their way from Indiana they first settled in Lake Tahoe where they ran a sawmill and then a hotel before settling in a ranch in the Russian River. The Cook House has architectural elements of the Queen Ann period such as turned posts but is slightly more subdued than in some more heavily victorian houses.
5) 321 Haydon Street: Built in 1913, Sold for $2.5m in July 2020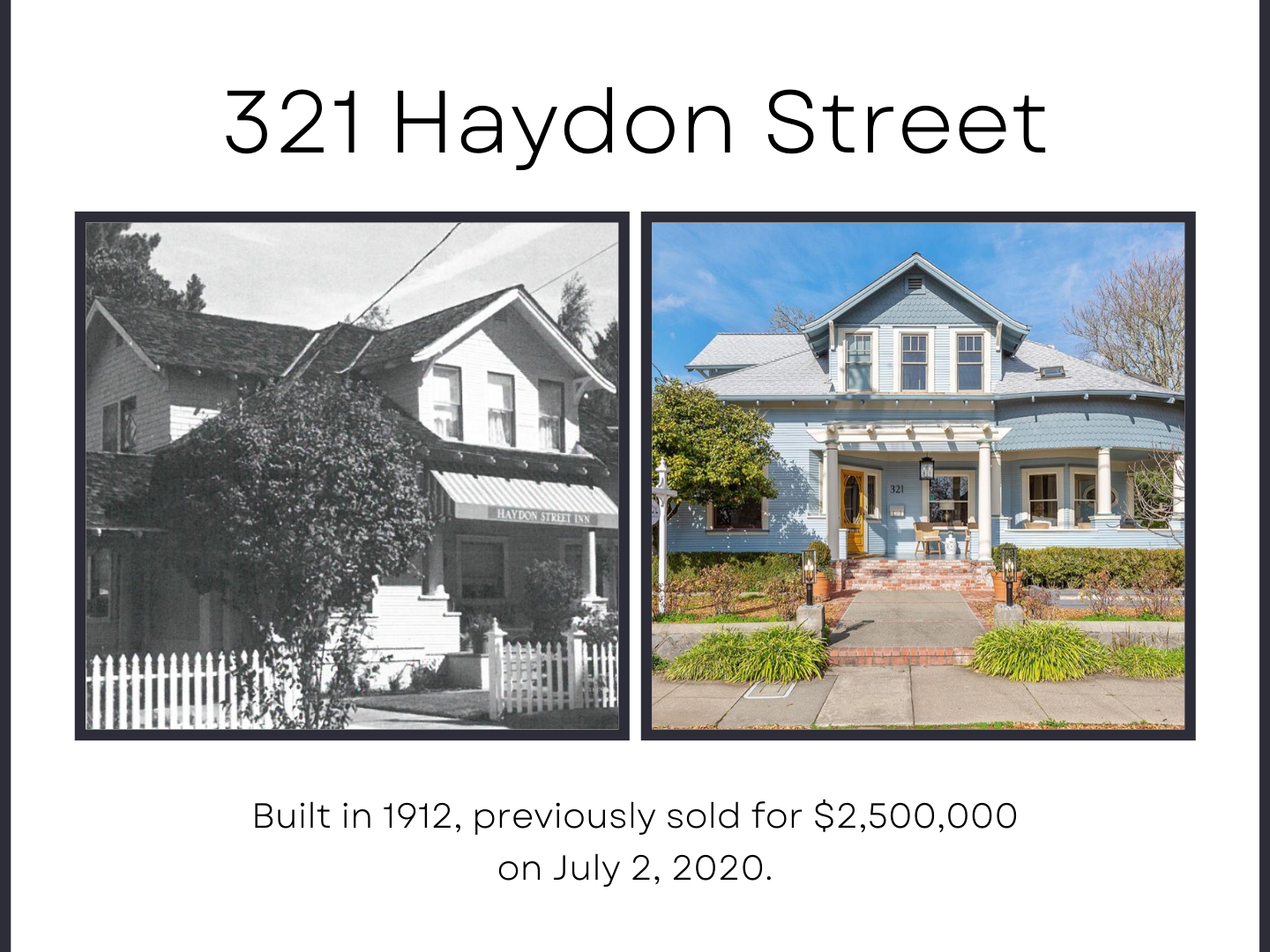 This home was originally built as a private residence for Andrew Passalacqua who came to Healdsburg from St Louis in 1885. It was then later purchased by the Catholic Church for their nuns, often remembered as the "Nuns House." It has also been a convalescent hospital and a boys school but for the past 25 years it has operated as a bed and breakfast. When you look at it, it looks a somewhat confusing mixture of Queen Ann, Neo-classic bungalow and craftsman styles. I haven't been in it since it was purchased but it will be interesting to see the new owners take it on the next leg of its journey.
6) 411 Tucker Street: Build in 1895, Sold for $1.965m in June 2019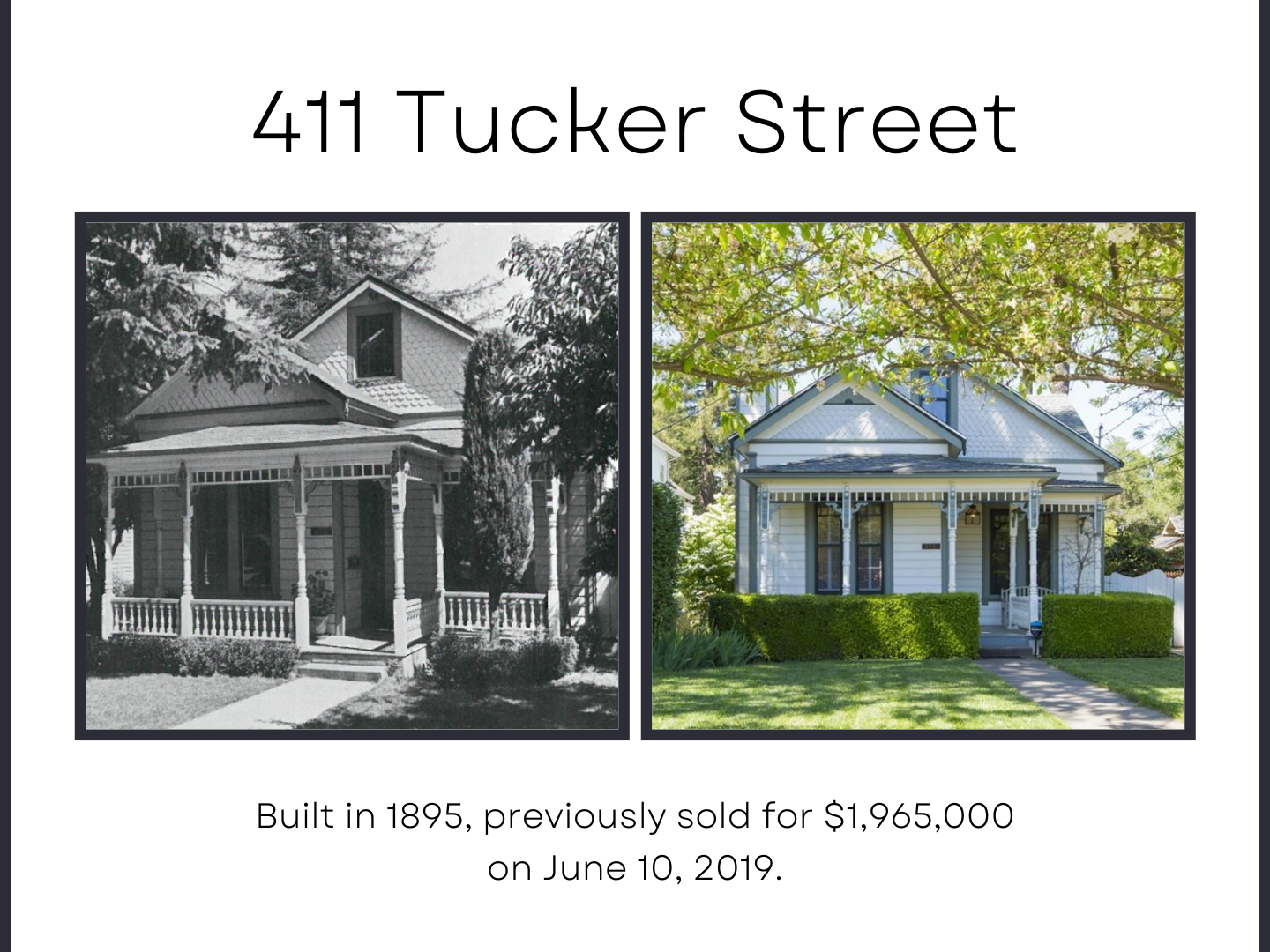 Unlike many of the homes on Tucker, Matheson and Haydon, this particular home doesn't have a basement. The reason being that it was build for a couple who were both blind. John Tucker and his wife, ran a thriving candy store in downtown Healdsburg from 1874 to 1929. John Tucker was not related to the business man B Frank Tucker for whom the street is named.
The home sold in June 2019 just under its nearly $2m asking price. As with many of the homes on Tucker it has a large yard which is just under a quarter of an acre which coupled with a fairly modest 2000 sq. ft home feels incredibly spacious.
7) 221 Grant St: Built in 1906, Sold for $1.7m in July 2018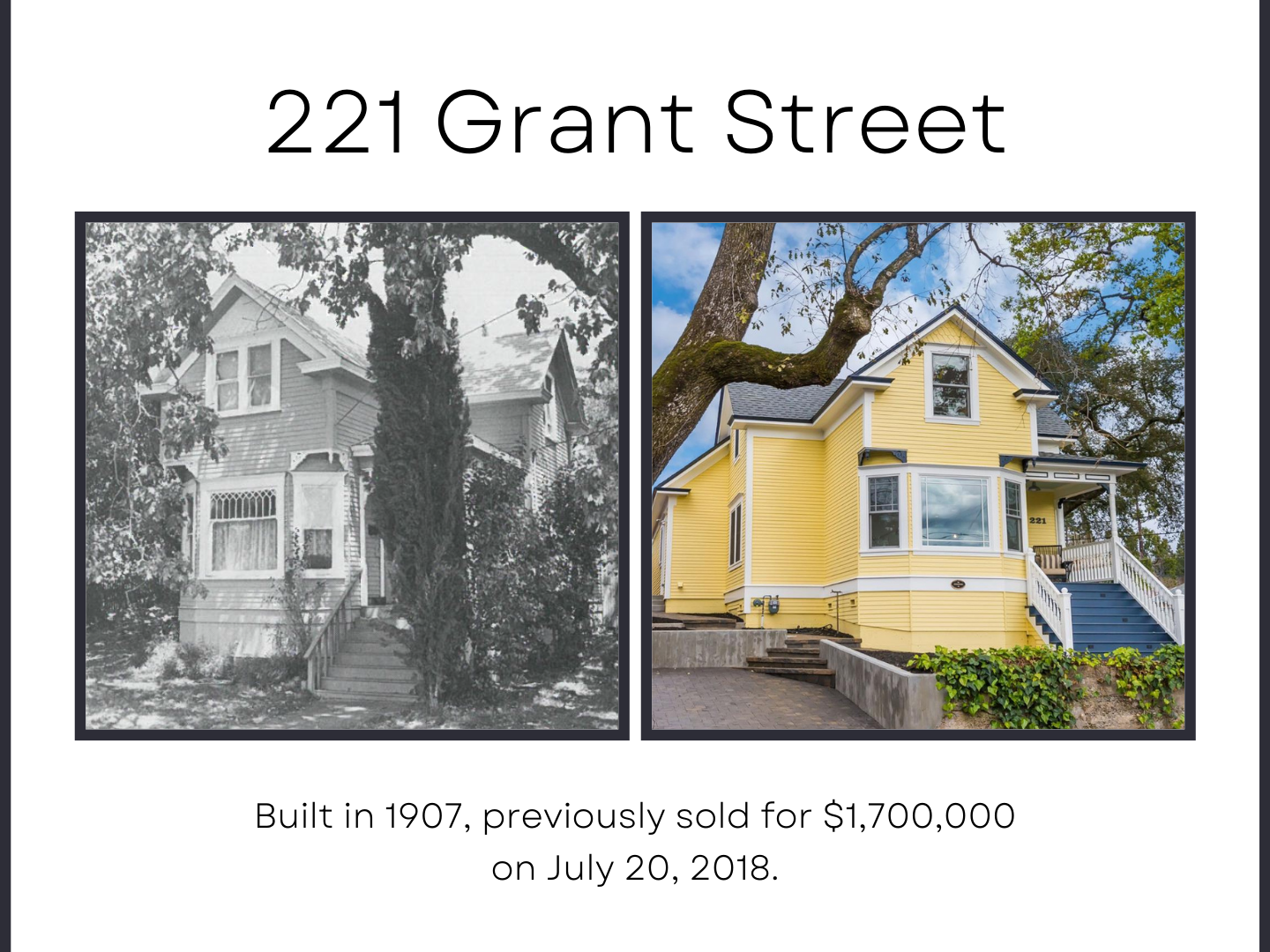 This home was originally owned by Jane Kelley, the adventurous widow of a whaling captain, William Kelley who was born in New York. Jane Kelley sailed with her husband on two of his longest voyages to the arctic. William Kelley actually survived the sinking of four of his ships! After his whaling operations moved to San Francisco on 1876, they chose Healdsburg as the best place for their family to settle, first living at 606 Johnson Street before building a home on the land he had purchased at 221 Grant.
Know as the Jane Kelly House, the home has many Queen Anne elements and has been extensively remodeled in a very sympathetic manner. The home is a relatively modest home at 1700 sq. ft but it features a gorgeous yard with legacy oak trees, perfect for dining in the shade and avoiding the hot sun.
8) 327 Mason St: Built in 1856, Sold for %1.75m in July 2017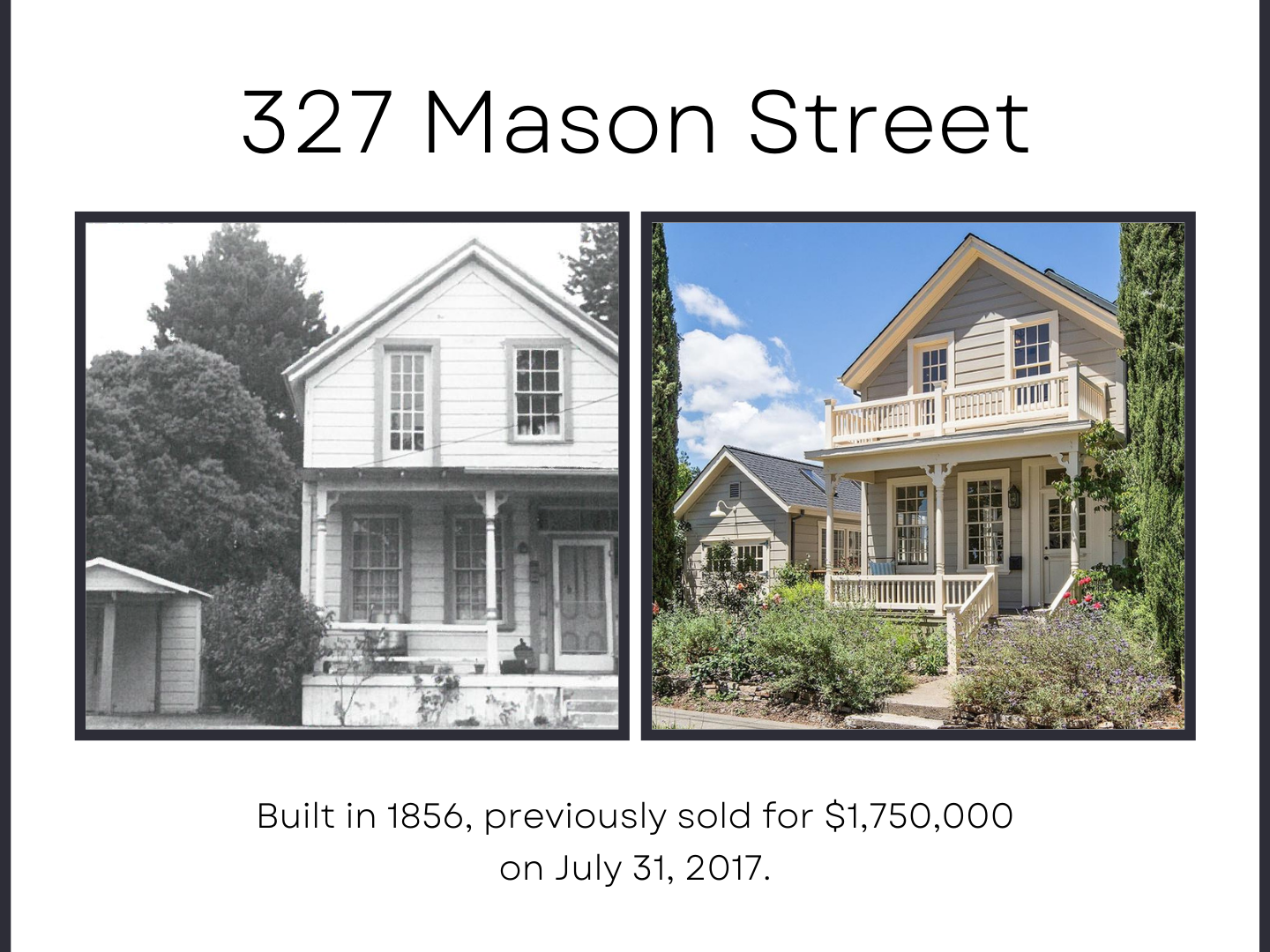 You might not think of Mason St as a particularly iconic street in historic Healdsburg but the James Meade House, as this is referred to, is one of the oldest houses in Healdsburg, being built around 1856. The pictures of the main house today, look very similar to some of the earliest photographs of the house with the exception of the garage in place of what looks like an old cart house. One difference with some of the early photos is that the upstairs balustrade seems to have disappeared. However, the most recent pictures of when it sold in 2017 show the balustrade has been reconstructed according to the original design.