In 2020, the word 'Pool' was at the top of Zillow's list of keywords searched as people doubled down on their yards to create "Homecation amenities." It is probably no surprise that, according to the Pool and Hot Tub Alliance, in 2021, more pools were installed across the USA that at any other time over the past decade. In California alone there were 16,522 pools installed, the second highest of any state behind Florida, taking the total number of in-ground pools across the state to 1.25m. At this point, it is tempting to calculate how many gallons of water are used across California's swimming pools! The answer is 16.9 billion gallons of water
It's hard to quantify the value a pool adds to home but for the right pool the economics are simple. If you put in a pool with hardscaping, given current prices, you can expect to pay from $100k to $150k but it will easily add $250k of value to the right home. What's more, you will be more likely to generate interest from a hyper focused segment of the buyer market who will pay a premium for a home with a pool. Even homes that contain Hot Tubs are at a premium. According to Zillow, homes that mention a hot tub in the listing sell for 2.7% more, which is a pretty good premium given the cost of a hot tub.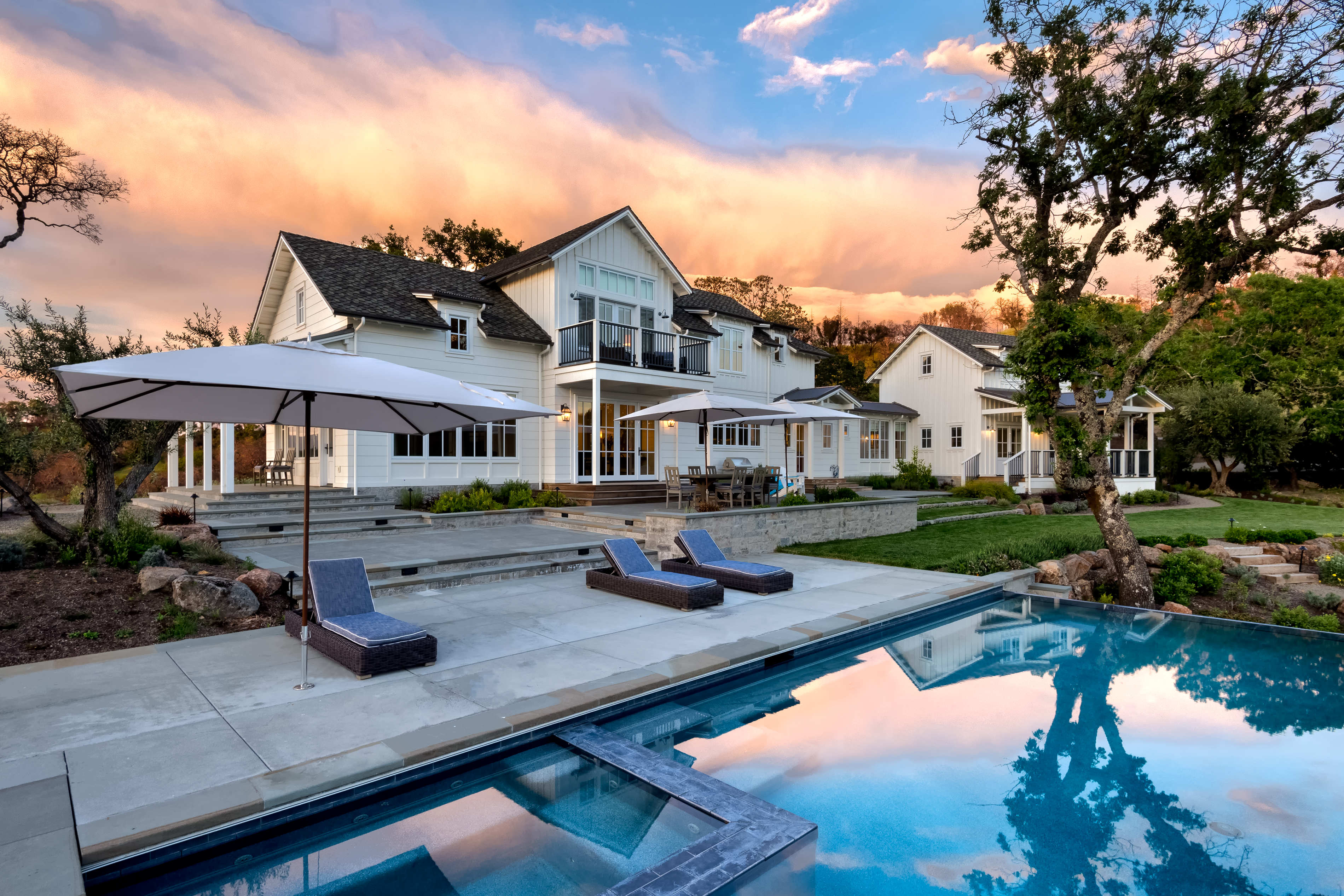 One thing which a lot of people also don't necessarily take into account when thinking about their dream of owning a house with a pool, are the ongoing costs. There are three primary ongoing costs:
- The cost of heating a pool whether that is the cost of installing solar (water) heating or the ongoing cost of propane/natural gas.
- The chances are you will need to hire a "pool guy" to conduct regular visits at a cost of $300 per month
- In addition, you will have ongoing costs whether that is for recurring costs for chemicals for the pool or one off costs such as a broken pool cover mechanism (which always happens!)
The value of a pool is not just for the benefit of the homeowner. In the vacation rental world both hot tubs and swimming pools will increase the average daily revenue a home can be expected to generate. A home with a pool, for example, can earn its landlord at 30% premium over a similar home without a pool. A home that has water frontage, such as those on the Russian River, will also attract a similar price premium.
For clients that are looking to buy a home and put a pool in, it is important to understand some of the practicalities. Because the demand for pools are so high, a lot of pool contractors are already booked up into 2023 so it is important to understand that putting a pool in is unlikely to happen within the first six months. It is important to understand the physical requirements to be able to put in a pool. The best scenario is a large flat lot with good soil. Most pool contractors will tell you it is possible to put a pool on most lots where there is physical space because it generally is, it will just cost more money. For example, I am working with a client at the moment where the ability to put in a pool is "must-have". We found a great house in Santa Rosa which checked all the boxes and had a large enough lot for a pool. However, on getting a pool contractor out to the property prior to putting an offer in, we were advised that, while it would be possible, it would be a super expensive so we decided not to proceed. It always pays to get a professional out to take a look.
Over the past couple of years, homes for sale with pools have been somewhat of a scarcity. As of the time writing this, there are 144 homes that come up when including the search term "pool." However, across the whole of Sonoma County, there are actually just 121 homes that have pools. The other 23 homes mention "pools" in the listing but in the context of "room for a pool" or "perfect yard for a pool". It is also worth noting that 42 of these are also homes or condos where there is an HOA with a pool as a shared amenity ranging from a condo in Sonoma to $5m+ homes in Montage or Mill District that have access to a pool. Across the whole county there are currently just 79 homes for sale that have pools.
What to Consider When Buying A House With a Pool
The Downtown Home With Room For Pool: 105 Fitch St, Healdsburg - $2.2m
If I think about all my clients who have purchased a Healdsburg downtown home in the last or the homes I have sold, 50 per cent of them feature a pool in marketing or purchase decision process. This historic Healdsburg home, built in 1869, is no different. One of the attractions of it, aside from it being a part of Healdsburg history and just two blocks to the Plaza, is that it has a yard that is nearly 9000 sq ft and a secondary unit in the back which is a ready-made pool house. In general, if I client is looking to purchase a home with a pool, I would suggest that they look for a home that has at least a 8000 sq ft lot.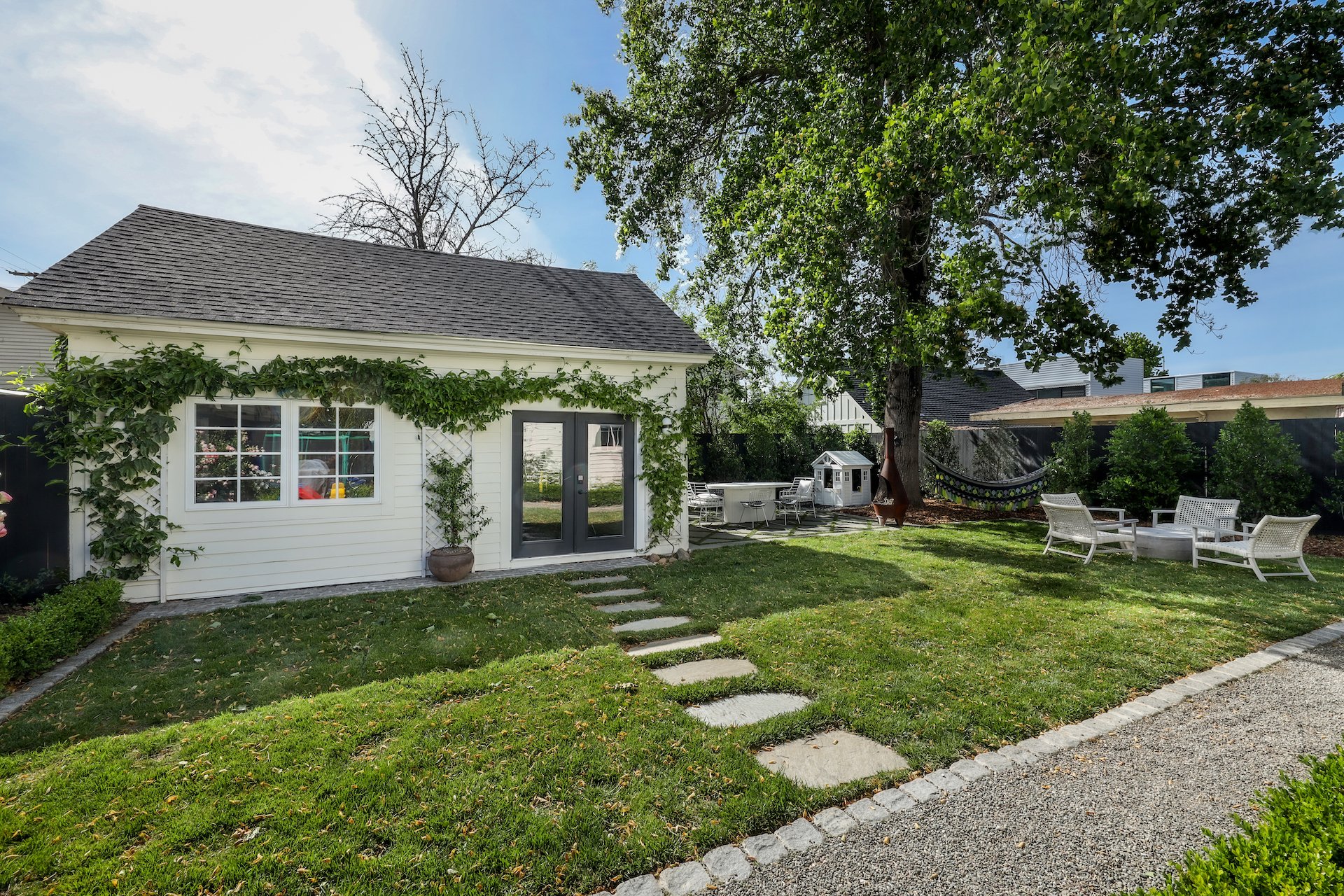 The Rural Retreat With Pool: 1188 Felta Road, Healdsburg - $3.65m
This home has been developed by an agent specifically as a destination vacation rental property close to downtown Healdsburg. The house has had a fairly cosmetic makeover but the "pool house" and pool area has got some amazing touches. Because the pool has separation from the home, the developer has gone out of their way to make sure that the pool area is a self-contained entertaining area. It definitely checks all the boxes as a great pool area.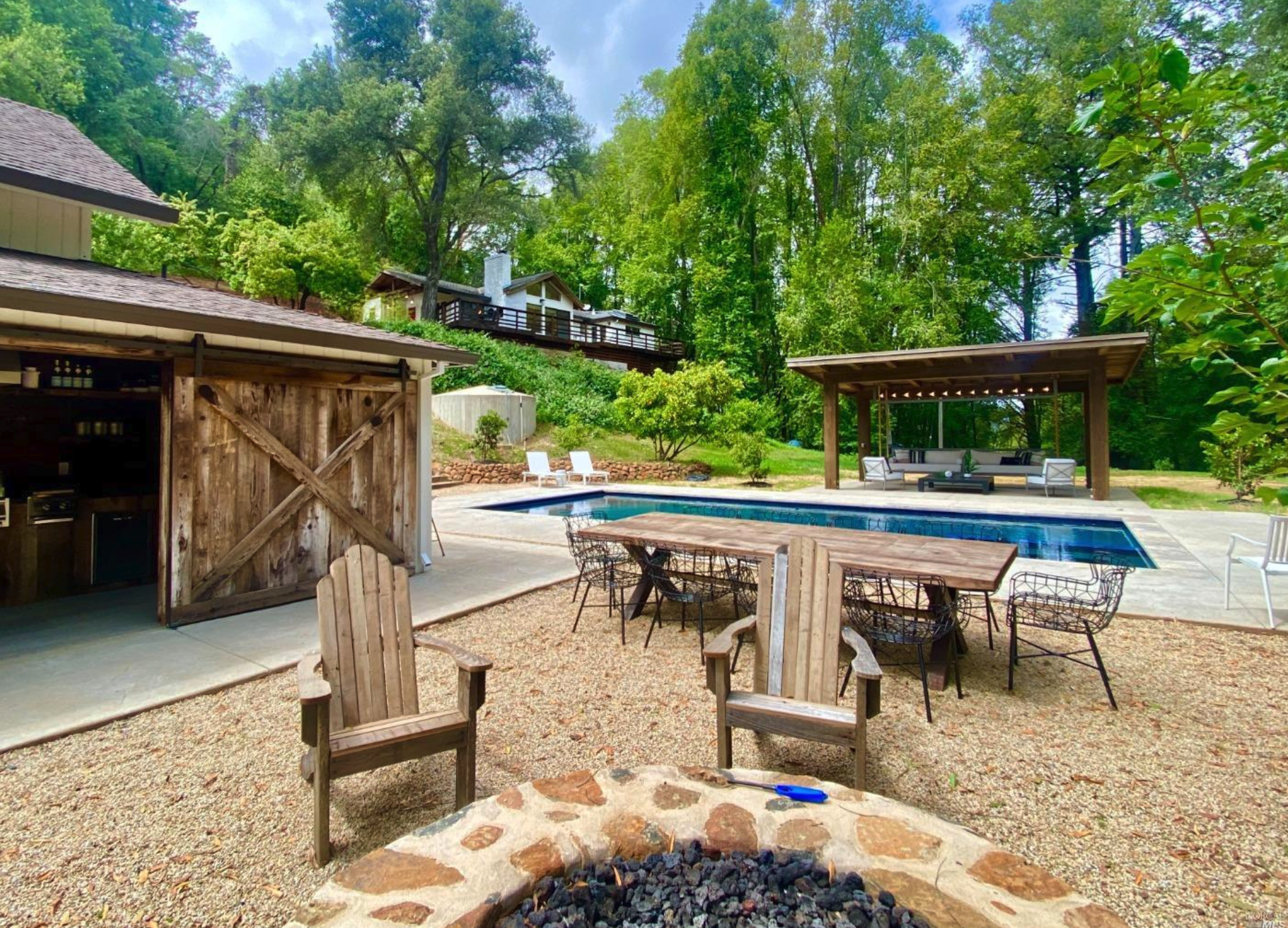 Neighborhood Home With Pool: 1900 Brush Creek, Santa Rosa: $1.15m
For just over a $1m you can buy a neighborhood home in Santa Rosa that has an in-ground pool. With 4 bedrooms and a brand new addition on a half acre, this home is the perfect family home or family getaway near to many popular amenities in North East Santa Rosa.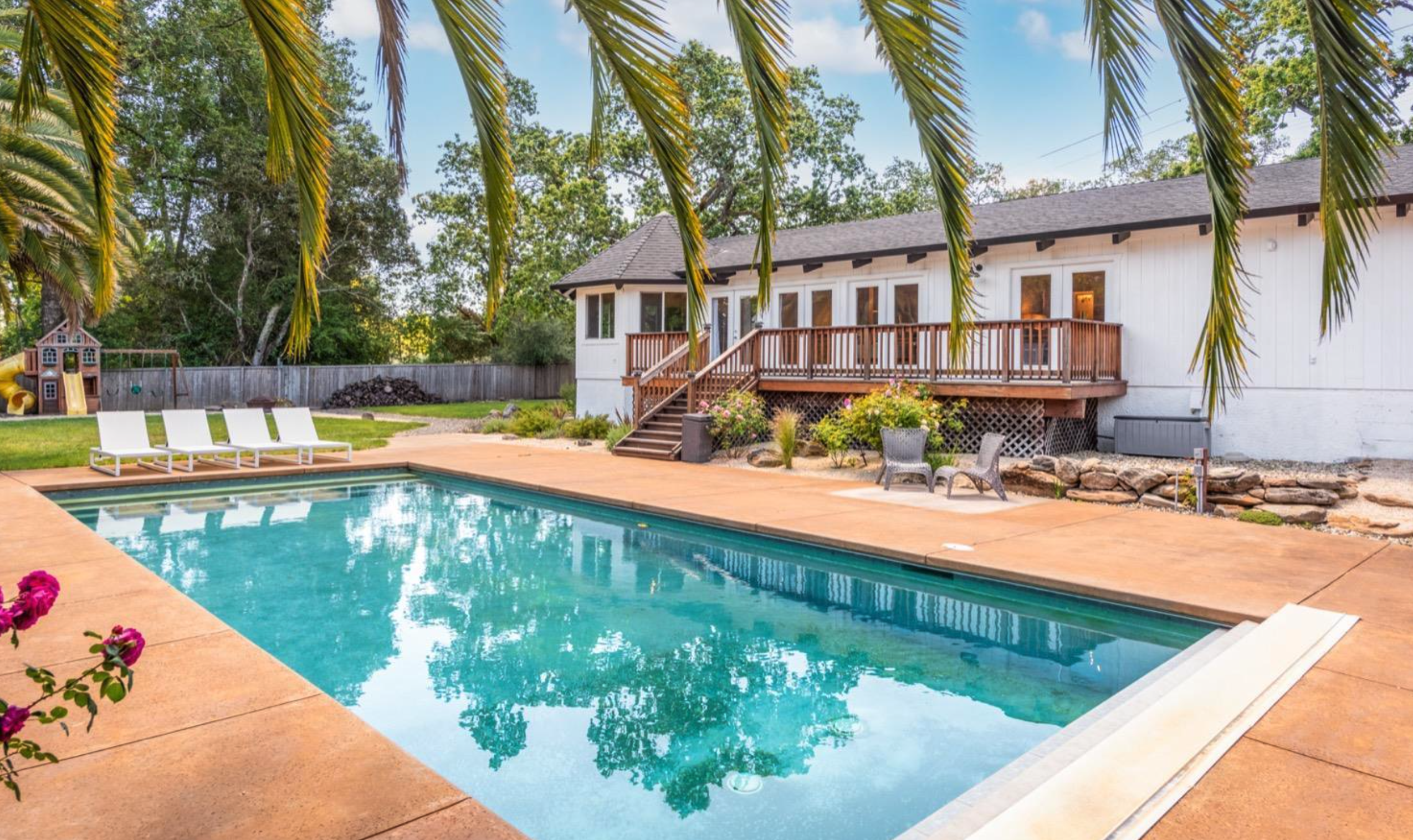 Pools Are Here To Stay
While homes with pools have broken all records through the pandemic, as people settle down to what is the 'new normal' blanace between working from home and going to the office, I think the quality of outdoor space, whether that is a pool or entertaining area, is going to be high up on the priority list for a long time to come. If people only need to commute for a couple of days a week, it automatically means that they will be at home more and have the freedom to move their primary residence to Sonoma County, further way from San Francscio and the Bay Area.