Introduction: Navigating the Maze of Home Construction

Before I became a realtor, I embarked on a real estate adventure that led me to a crossroads many dreamers face: to continue on my journey to tear down a house and build the grand plans my wife and I had cooked up or sell it instead. We decided to sell it and abandon our plans.
This curious journey raised an important question: Why do so many of us buy a lot or a house with the intention to build, only to never see those dreams materialize? To help me answer some of these questions and unravel the intricacies of the home construction journey, I recently sat down with Jonathan Pearlman of Elevation Architects to help shed light on the common missteps and challenges faced by those daring to bring their vision to life.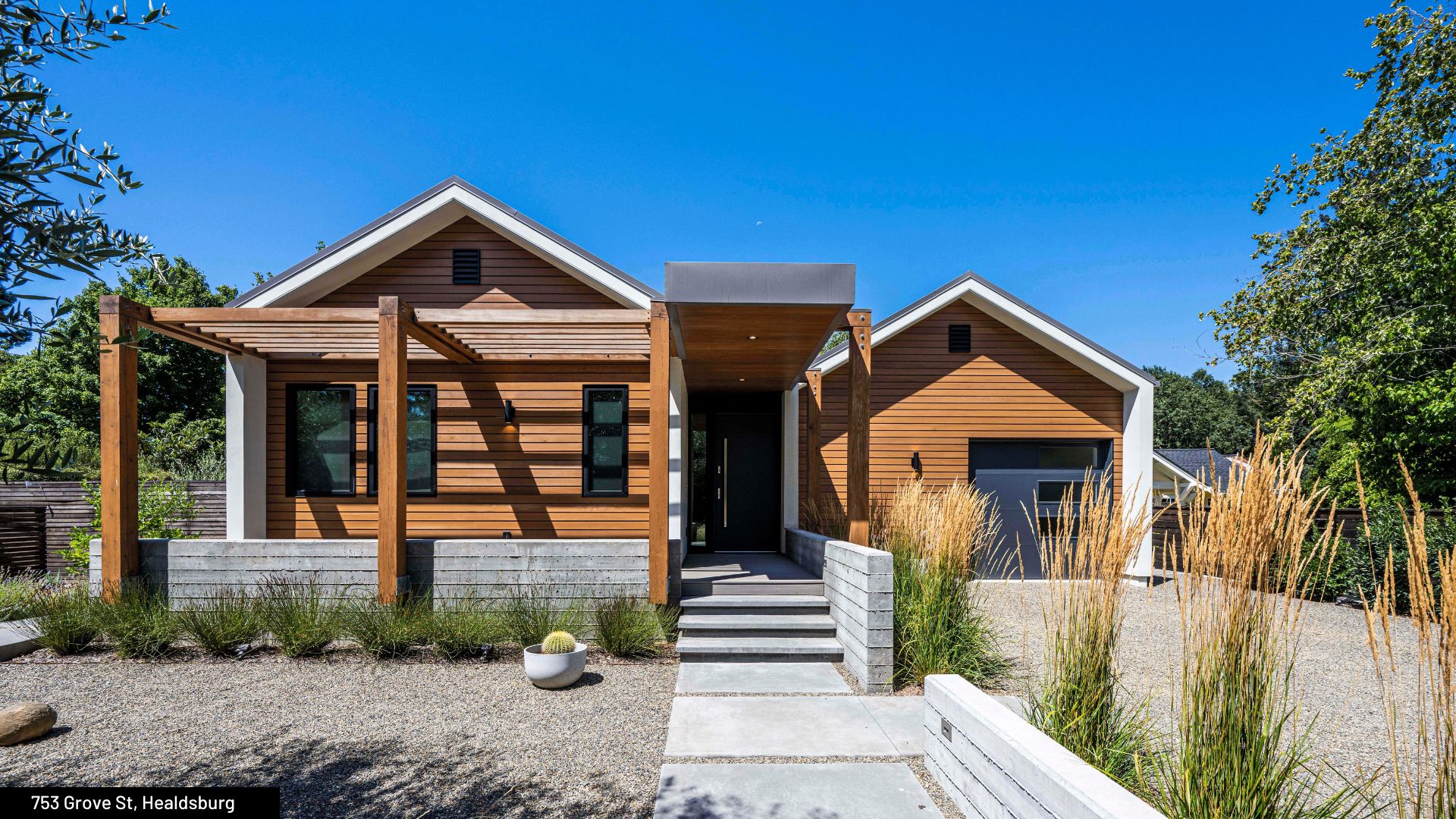 Photo Courtesy of Elevation Architects
Meet Jonathan Pearlman of Elevation Architects
Jonathan Pearlman, now based in Healdsburg, is an architect with a wealth of experience spanning almost three decades. He began his architectural practice in the vibrant heart of San Francisco before expanding his practice to Healdsburg in 2014. Jonathan works closely with clients, designing new homes and revitalizing existing ones in the city of ealdsburg as well as in more rural landscapes across Sonoma County. His vast experience spans the spectrum, making him an invaluable guide on this journey. If you want to learn more about Jonathan see this blog post featuring an interview I did with him and see his website.
What Are The Key Considerations When Buying a Lot?
Before you set out on the path to building your dream home, it's crucial to understand the critical factors that come into play when buying a lot. Here, we'll delve into some of the key aspects to consider in both an urban setting where you have full access to city services as well as in more rural locations.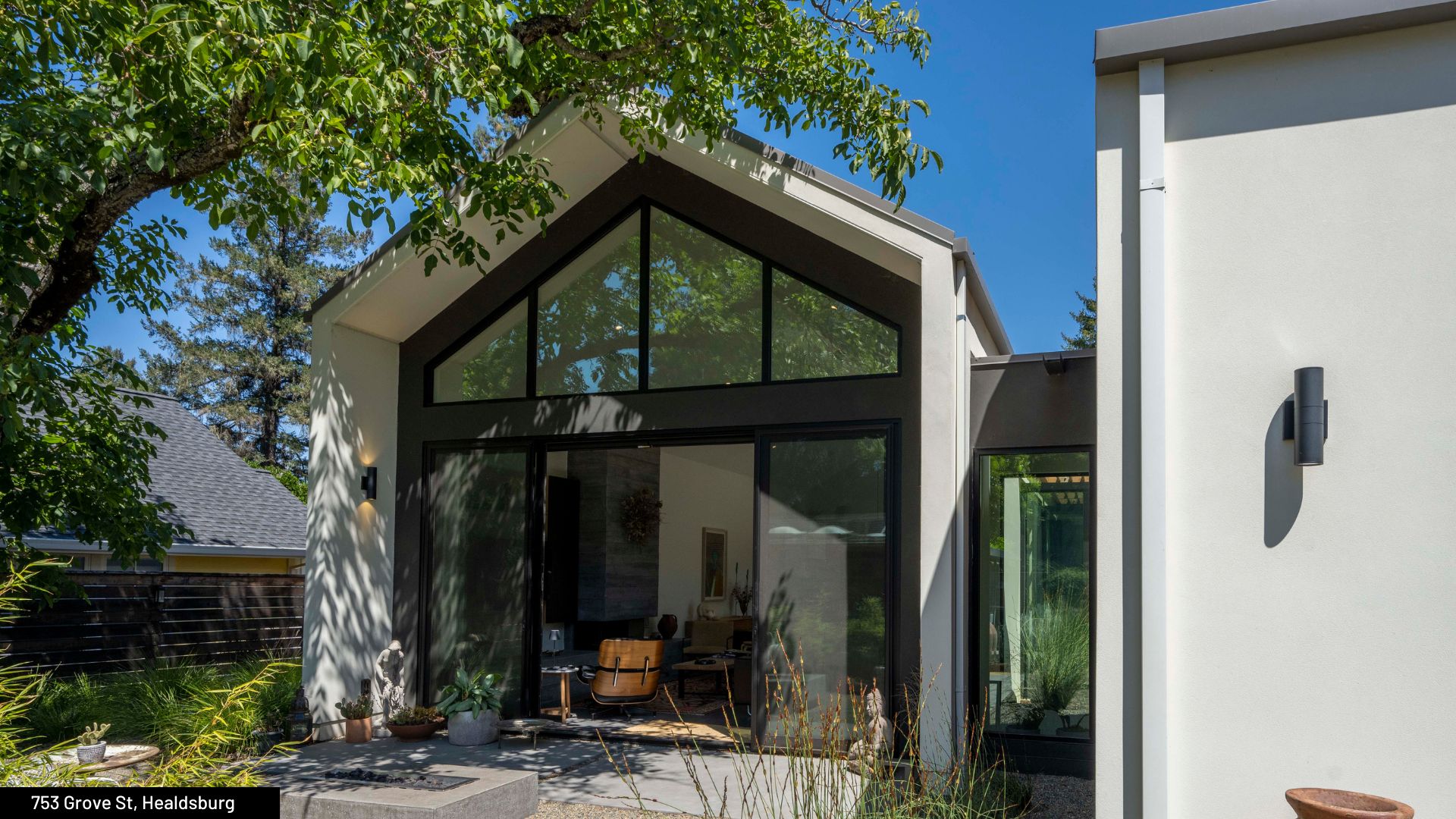 Photo Courtesy of Elevation Architects
In Urban Environments:
Zoning Limitations: One of the key things is to Investigate zoning restrictions, such as historic district designations or neighborhood-specific rules that may limit your design flexibility. For example, in the City of Healdsburg, there is a large part of the downtown area which is the Character 1 area where there are pretty strict limitations on what you can and can't build.
Soil Type and Slope: Understand the soil composition and terrain slope of your chosen location, as these factors can significantly impact construction. Jonathan explained that he was recently at a site with a client on the edge of Fitch Mountain, within the city limits, but the area is notorious for having poor soil so any construction would require numerous piers as part of the foundation. With a build of this type, you can quickly get to a six-figure sum just by putting piers into the ground which can quickly make a build project a lot more expensive than first envisaged.
Fitting In: Regardless of the requirements from the city, it is important that the envisioned home fits in with the surrounding area and is sympathetic to its surroundings. Jonathan explained that there is one project he designed which is in a part of time where you would not expect a modern home to be allowed. However, by looking at the specific features of the code and designing a home that had all the attributes required of the code, Jonathan was able to design a modern home in an area surrounded by older homes because it fitted in within the context of the neighborhood.
Talk to The Neighbors: If you are going to buy a lot with a view to building a home, you need to talk to the neighbors. After all you will be living alongside each other so you may as well know what they are like. There will inevitably be times when you have to work through difficulties so you may as well get a sense of what they will be like to work with.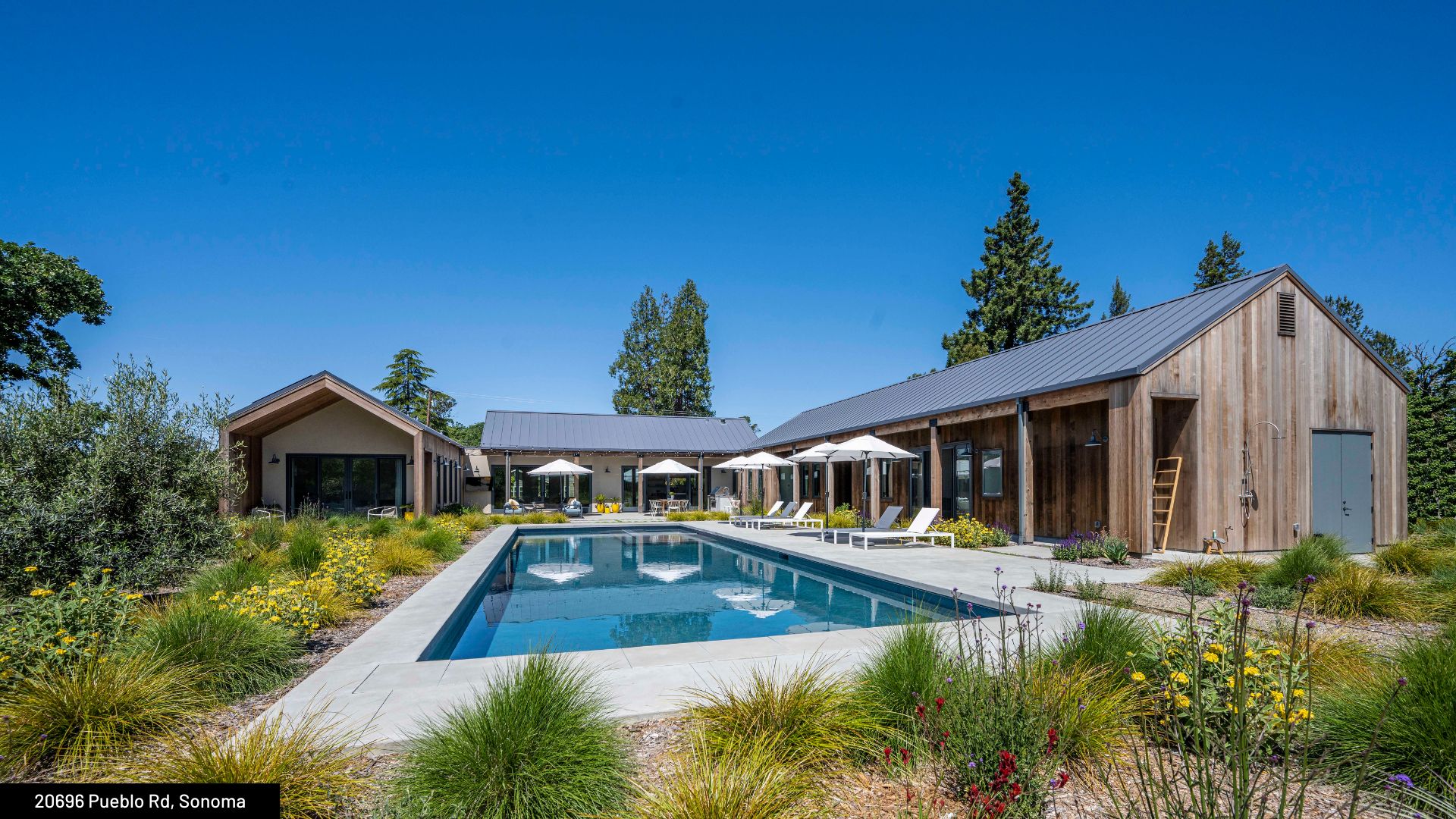 Photo Courtesy of Elevation Architects
In Rural Settings:
Building in rural areas presents unique challenges distinct from urban environments. It's often not the house itself but the environment that poses challenges:
Utilities: Determine if utilities like water, sewer, electricity, and gas are readily available at the edge of the lot. If not, calculate the cost and feasibility of bringing them to the building site. If you are looking to build in a rural area the most important thing is to understand if you have water and if so how much? You need a well producing about 1.5 gallons of water
per minute for each living structure on the property. The second important aspect is to make sure you are able to put in a septic system to support the number of bedrooms in the house that you intend to build. If you have very high groundwater it may be a lot harder than you think to get a septic system in.
Access and Driveway: I was talking to a contractor a couple of months ago and he said that one of the biggest reasons projects come off the rails is the cost of designing and then building a driveway for lots that have never been built on before. These can get very expensive if they need to be created from scratch.
Easements: Investigate any easements that may affect your property, whether they involve neighbors or utility companies. Jonathan explained that he recently purchased a lot on which to build his home which was a flag lot. There is no problem with easements but it's important to understand the extent of them and how they may limit your building options or if not building options how you are able to use parts of the property. Even something as mundane as boundaries and ownership of fences or road maintenance is important to dig into before you purchase a lot.
Scenic Corridors: In Sonoma County, you can pretty much build what you want. Or rather, there are not the same limitations that you have within city limits for example. However, if you purchase a property within a scenic corridor this may limit your ability to build exactly what you want to.
How to Select the Right Architect
If there is one person to explain how you should go about choosing an architect, it is an architect with a lot of experience of having been chosen. I am sure the majority of Jonathan's clients were a great fit but I am sure there must have been some where the fit was less obvious. Here are some of Jonathan's tips on how to make the right choice:
Compatibility: Opt for an architect whom you get on with, who you would be happy to spend an evening with. The construction process can be lengthy, with moments of tension so it's important to be able to have honest conversations and yet maintain the relationship. Jonathan is very proud that so many of his clients have become good friends which is a sure sign of a good fit.
Portfolio and Style: It sounds obvious but you will likely be attracted to a particular architect because of their previous work so it is important to have a good fit and that designs align with your tastes and preferences.
Experience: Consider the architect's experience. Of course, any new architect needs to start somewhere but do you want it to be on your project? I actually gave a good friend an opportunity to set up her architectural practice by being her first client in Marin. It actually worked out really well but there were a few mistakes made along the way that only a new architect would make! Ideally, you do want to see a robust portfolio of projects which have actually been built. What you don't want is an architect with a portfolio of renderings which tells you they the designs likely got scope creep and so ended up being too expensive for the client to build them.
Local Expertise: Because of the nuances of local building codes, ensure the architect is well-versed in local building codes, officials, and building costs. This is more true than ever in somewhere like Healdsburg where an architect can go into the city and chat to a planner. By working in a city such as Healdsburg or even Sonoma County, good architects get a good working relationship with the key decision makers on any project.
Photo Courtesy of Elevation Architects
Choosing the Right General Contractor
The architect-contractor partnership is a critical one. Here's how to make an informed choice:
Collaboration History: In an ideal world you would work with a general contractor who has completed other projects with your architect. This isn't an absolute requirement but it is just helpful. As Jonathan explains, it just helps streamline the process because a strong relationship can help both the architect and contractor almost second guess each other, to the overall benefit of the project.
References: Request references from former clients of the general contractor to gauge their work quality and professionalism.
Timely Selection: Jonathan had some great advice about when to engage a general contractor. Once you have a schematic design, and the vision of what you want to build, that is the time to start talking to contractors. Pick two or three to prepare a "budget" for the project so you can get a feel for both how they work as well as where they are relative to the project costs. This will not be a detailed budget at this stage but any good contractor will be able to give you a ballpark for the build type you are planning. By doing this, you can at least all be reassured the project is heading in the right direction from a cost perspective.
Early Involvement: Select a general contractor before you get into the full construction detailing. A good contractor can offer ideas and details to the architect which can save money and time. If you have already selected them, then they will work with you during the development phase for free because they know that they are not going to have the very expensive cost of sale that a full bid process entails. By doing this the contractor can be building their final bid as the design team provides their drawings, prior to permitting. The worst scenario is to have the drawings done, the project permitted and then you find that it is too expensive.
Embarking on the journey to build your dream home is a thrilling endeavor that demands careful planning and thoughtful decision-making at every turn. As with anything, the success and enjoyment of the project are largely governed by the team you work with.
Of course, there are a lot of practical considerations to do with buying the lot, choosing the design, and working through the construction drawings but in talking to Jonathan it hit home more than ever that the success is so much based on the trust and relationships of the people you work with.
It really resonated with me when Jonathan mentioned that the key factor in choosing an architect is whether or not you like them as a person and could spend an evening with them. I feel the same is true for your contractor. The very act of choosing a contractor prior to getting the full permitted drawings shows that you are putting your trust in a contractor and bringing them in as a partner on the project early on, not just as a supplier to the project. These are certainly two things I got wrong with my project. If you take one thing away from this blog post, that's it. Focus on working with a team of people you can really enjoy working with. If you can achieve that, everything else will take care of itself.