Every month, I interview someone from Healdsburg who represents the changing face of Healdsburg but whose interests are very much rooted in building on and preserving its charm which makes it a very special place for so many people. This month I sat down with Jonathan Pearlman of Elevation Architects.
You only have to meet Jonathan for a few minutes and see the home he designed for him and his partner, Alan, to get an insight into what has shaped his perspective on architecture but more importantly to get a sense of his philosophy of always putting people front and center in his design. He describes his aesthetic as "warm modernism" but it is clear that the most critical element of any project is its ability to connect people with a sense of place in a way which affirms their very being.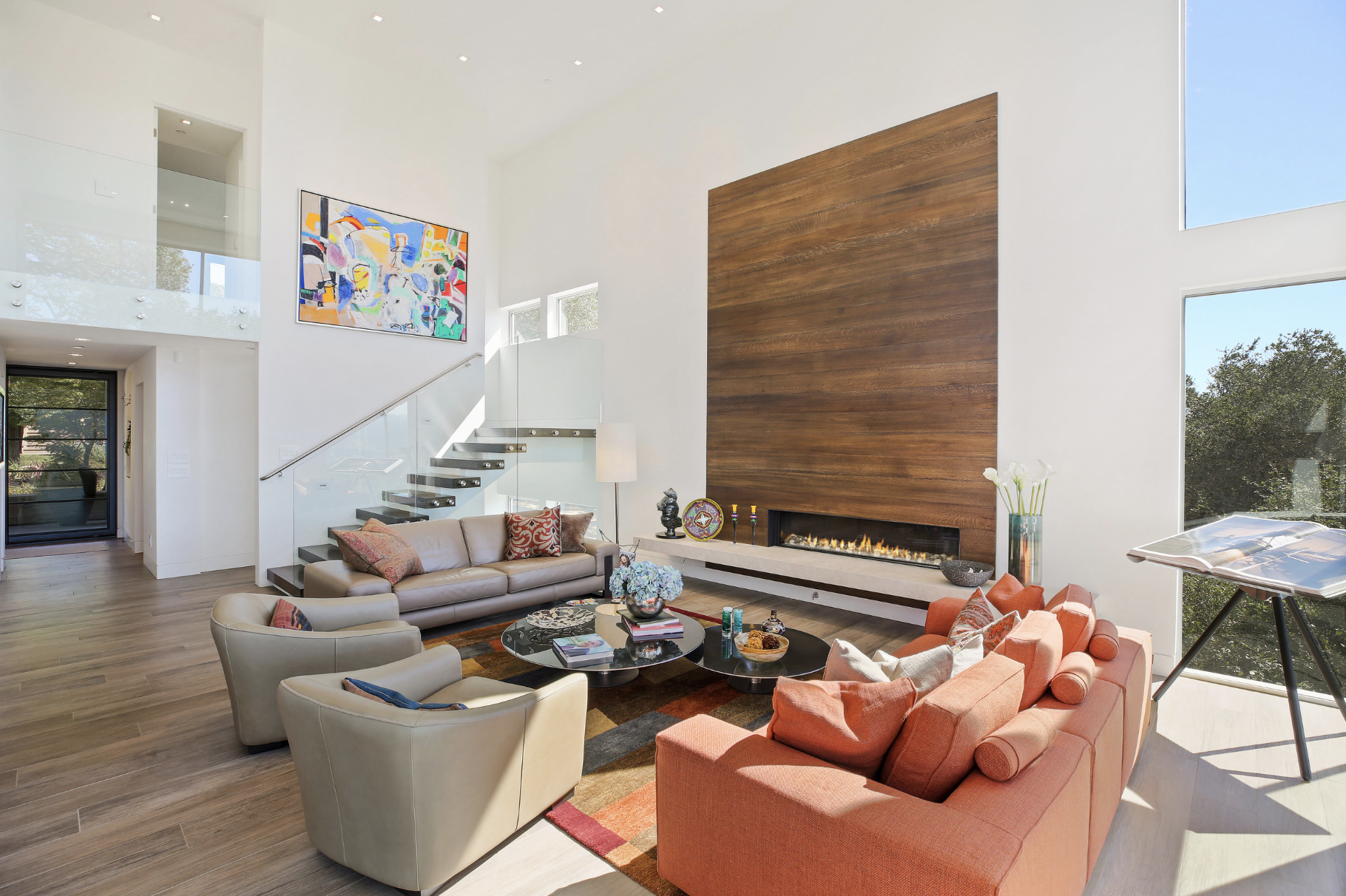 As a 12-year old boy, Jonathan remembers sitting in his parents' home drawing houses that largely consisted of a master bedroom in a glass cube, floating in water. He jokes that he hasn't built this, yet. While he certainly didn't envisage becoming an architect at that age, it was perhaps already in his subconscious. However, during his formative years, the influence of architecture was never far away.
His mother was an interior designer and he was bought up in New Jersey in a neighborhood of track homes based on Frank Lloyd Wright Prairie homes. Characterized by low horizontal lines and open spaces instead of strictly defined rooms, Prairie Homes set out to blend with the landscape ensuring the building adds to, not takes away, from it.
Jonathan earned an undergraduate degree in Architectural History from Tufts University before going to grad school to study architecture at the University of Texas at Austin. While he taught architecture for a while after university, he always knew that he wanted to "be a maker of things" rather than an academic. He moved to San Francisco 30 years ago in 1989 and began working for a large local firm.
There is, however, much more to Jonathan than his work as an architect. It is clear he is passionate about giving back in any way he can to make a difference. During his early years in San Francisco, he got very involved with the NAMES project AIDS Memorial Quilt. The goal of the project was to create a memorial for those who had died of AIDS, and to help people understand the devastating impact of the disease. More than 48,000 individual 3-by-6-foot memorial panels, commemorating the life of someone who had died of AIDS, were sewn together by friends, lovers and family members. Collaborating with a group of friends, Jonathan helped organize an international architecture competition to design a "Home for the Quilt and an AIDS/HIV Services Center" which resulted in over 150 entries from around the world with the winning entry coming from Tokyo. He worked with a team to secure planning permits for the building but "sadly it never got built," laments Jonathan.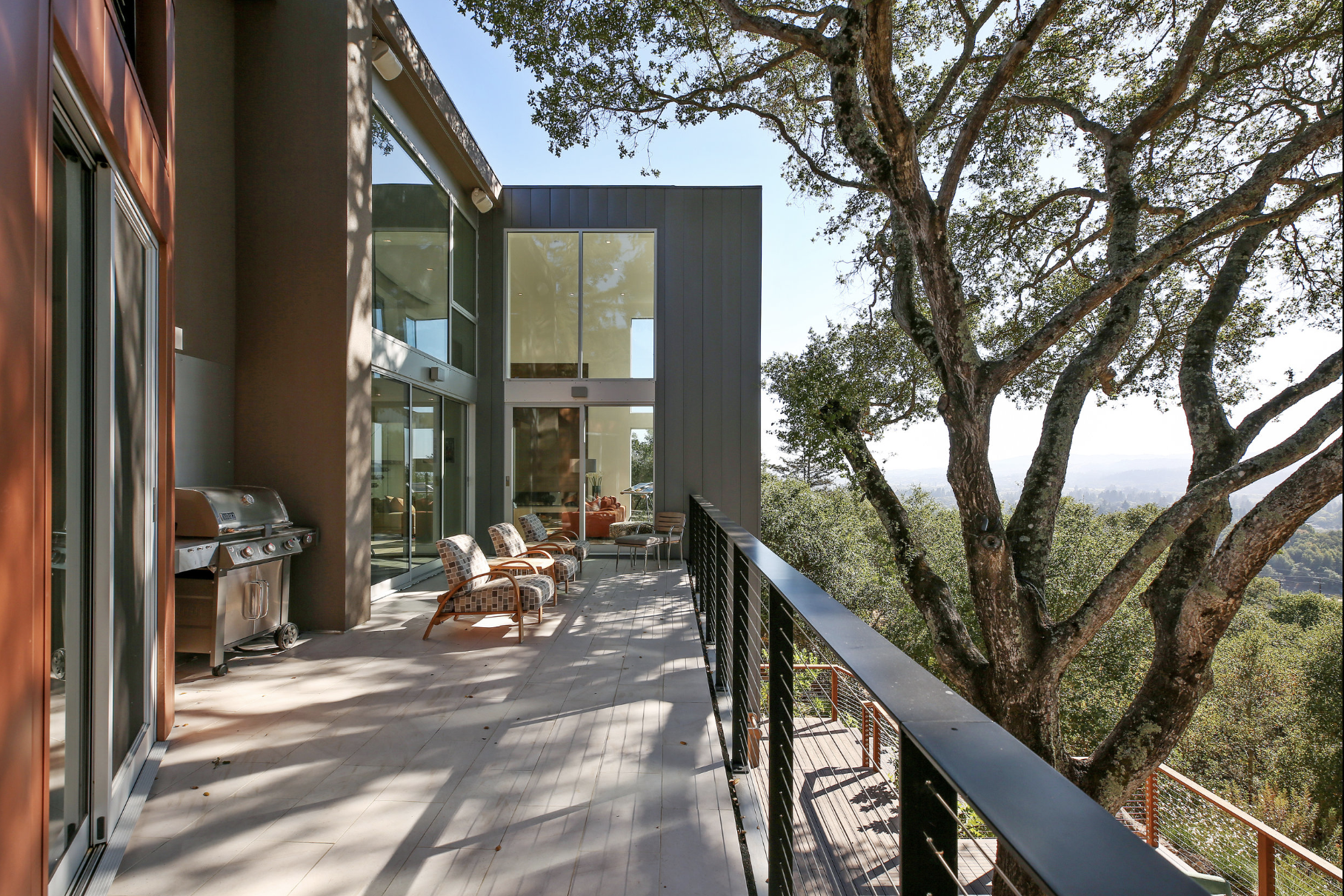 While Frank Lloyd Wright, and the importance of connecting the building to the landscape, is a strong influence in his work, so too is that of Austrian-born, Richard Neutra. He is recognized for creating dramatic, flat-surfaced industrialized-looking buildings often constructed with steel, glass, stucco and reinforced concrete. However, it is Neutra's philosophy of connecting the building and the site to the person, that rings most true with Jonathan. As with the Quilt project, he took his interest in Neutra a step further, dedicating much time and energy to the Neutra House project in Los Altos. This project was set up to move and transform an original Neutra house into a non-profit educational and conference center for modern architectural learning and appreciation. To this day, it is the centerpiece of a thriving community.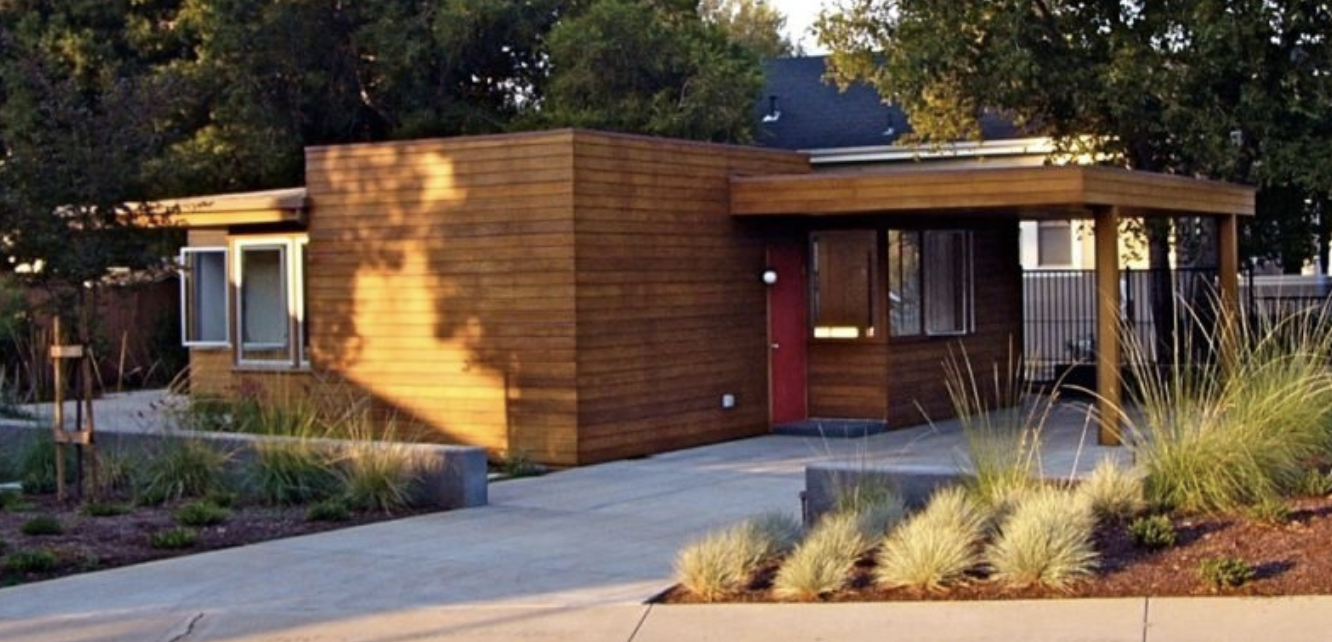 While the Neutra house is in Los Altos, you only need to look around Healdsburg and see the number of houses being built that reflect a more modernist approach, to realize there is clearly demand for the work of Jonathan and the Elevation Architects team. While there are many people who push back against the growth of Healdsburg and the surge of Bay Area home owners, Jonathan is more reflective, recognizing that growth is inevitable, but noting that it needs to be managed in a way that protects the character of the town which to date, he believes it has.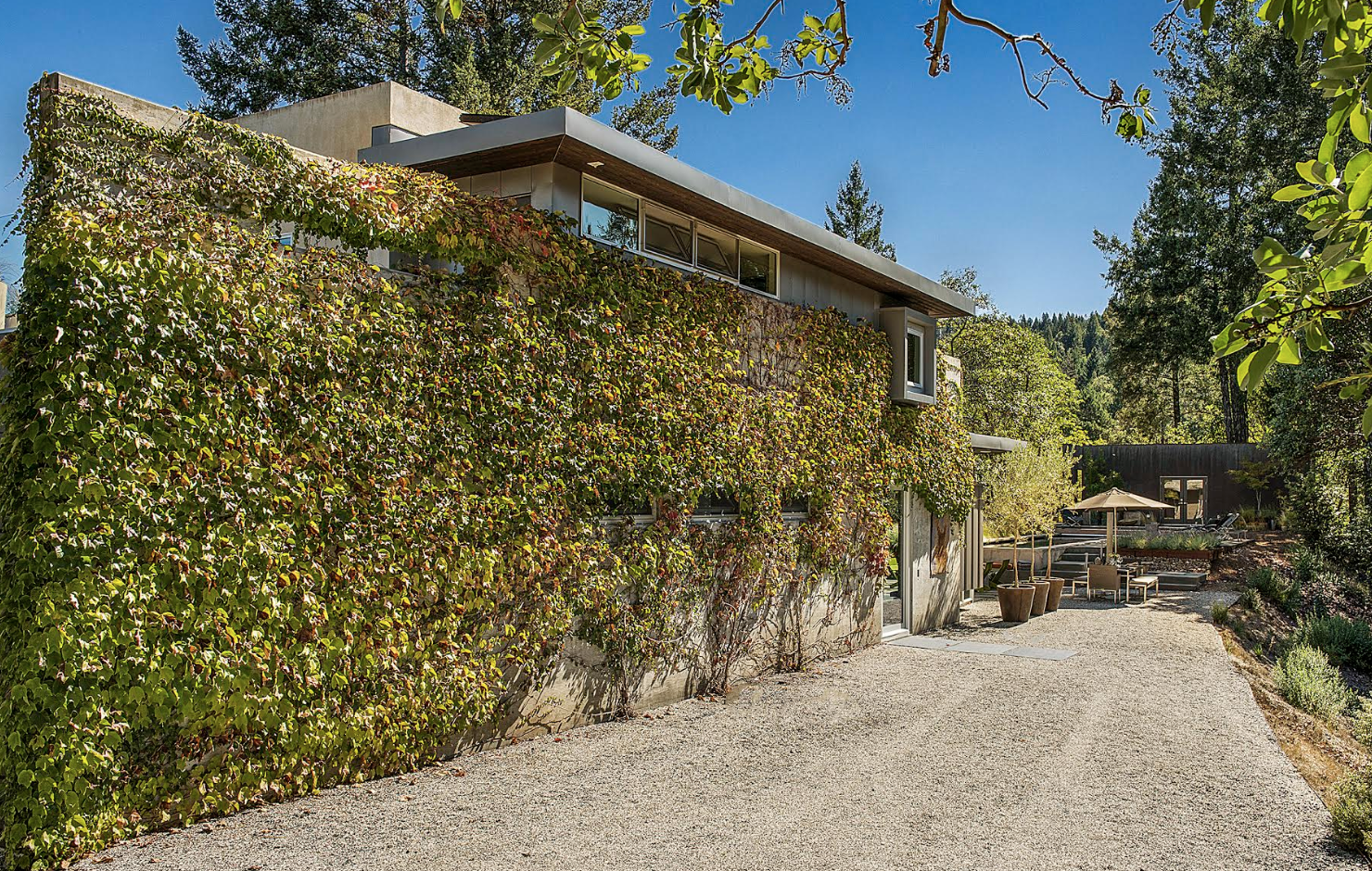 While Jonathan has strong views on the type of architecture that resonates with him, he jokes that with a flood of ideas (and having to save his pennies!), designing and building his own house took eight years. However, it is the connection of the building to his clients that is most important to him. The building should be the backdrop for people to create memories.
I am sure I am not alone in having a dream to create my own memories. Jonathan offers some wise words. "Don't let the dream be your driver. Be realistic and design something appropriate. There are lots of way to do it with a realistic budget. The dream will still be there."

A measure of his success at creating a highly personalized experience is demonstrated by the fact that he ended up "housesitting" for four years in a house that he designed for a client, which he admits just didn't 'fit' for the way that he and Alan lived. Needless to say, it was perfect for his clients, who absolutely loved it. It is not until I ask Jonathan to name his favorite Healdsburg restaurant (Baci) and winery (Portalupi) that I begin to see a deeper connection between him and his house. Jonathan and Alan have realized their dream of creating a little bit of Tuscany in Healdsburg. He is clearly living his dream of creating a home that connects him and his home to his own personal memories.