Everyone knows Healdsburg property prices have got expensive, Whether you a buying Healdsburg real estate as your first home or a Healdsburg second home, there is no question that you could get a lot more for your money ten years ago. It is sometimes easy to forget the Healdsburg real estate trends over a 10 year period, so I thought it would be interesting to look at what you can buy today for $1m versus what you could buy a decade ago for the same amount of money.
In December 2012, the median price of a home in Healdsburg was $450k at the end of December 2022 the median price of a home was $1.125m, 250 percent more over a ten year period. It sounds hard to believe but in 2012 you could buy 807 Fitch St for $485k and 517 Brown St for $500k. Today you can't buy anything in the downtown area for less than $1m or if it is, it would be a major fixer (see below!!). But what can you buy in Healdsburg today with one million dollars.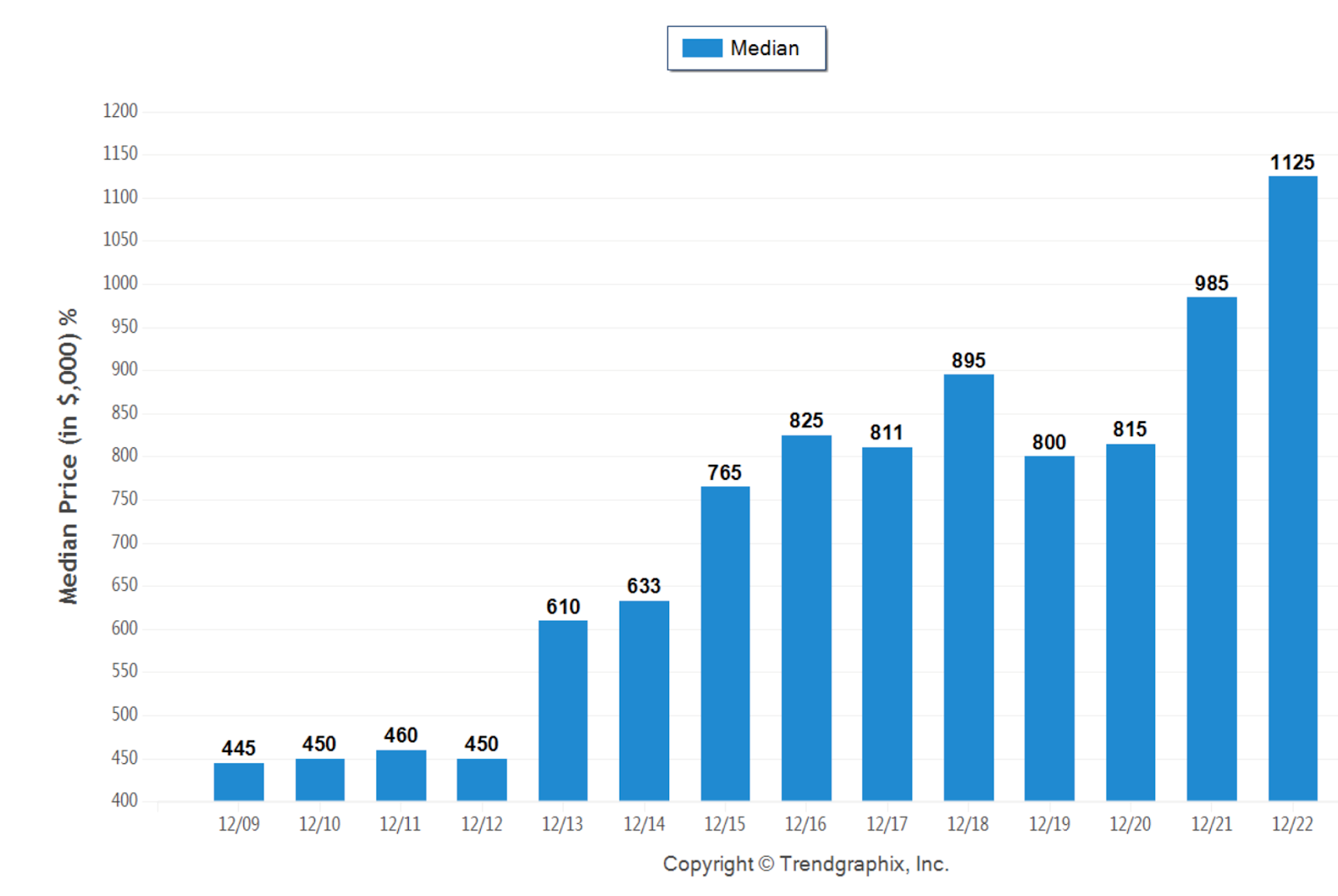 However, if you had $1m back in 2012, then you had lots of options! If you were looking for something in town back then you could have purchased 255 Clear Ridge Drive, on the north end of town, a 3330 sq ft home 4 bed 3 bath home on a large 10,000+ sq ft lot. If your preference was for something more rural, you could have purchased 13390 Chalk Hill Road, a 4734 sq ft home, with 4 beds 3 bath home set on 15 acres.
With median prices now over $1m what can you purchase today for $1m?
Best Value Close To Downtown: 310 Prune Tree Drive In The 55+ Community
If you have read other blogs or seen my YouTube channel, you will know I think the homes in the 55+ community are among the best value real estate in Healdsburg. This home is a great example recently selling for $805k which was just above its $795k asking price.
There are three different neighborhoods in this development, Riverside, RiversBend, and Riverview. All three of them have homes that back onto community green spaces and all of them are a short walk to the river and yet only a mile from the downtown Plaza. It really is hard to beat!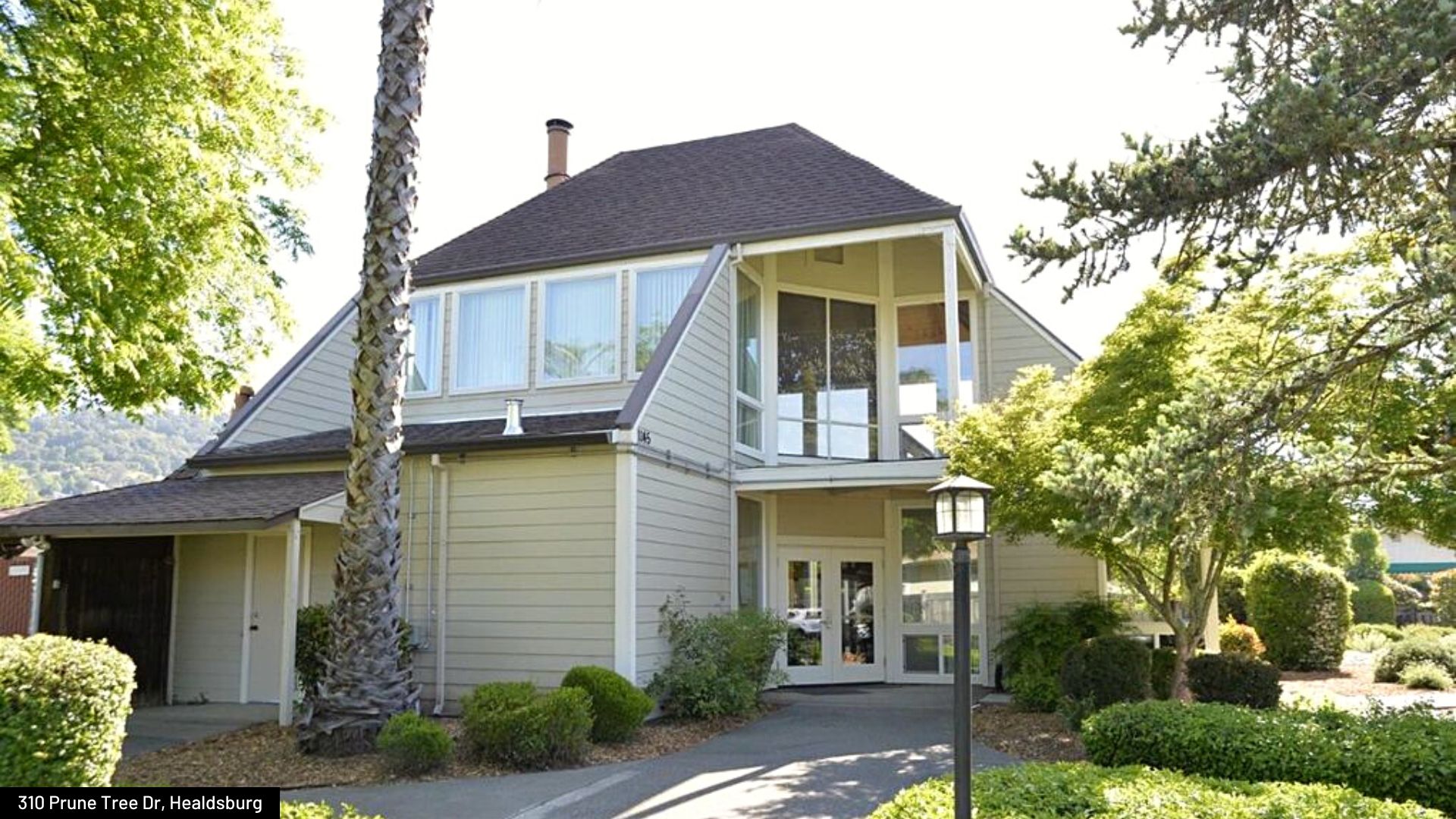 If you are interested in learning more about the 55+ community below is a guide to the community.

Downtown Move-in Ready: 448 Grant St
Finding something that is move-in ready within the downtown area for less than $1m is tough, almost impossible. This 1164 sq ft, 2 bed, 2 bath home is right on the edge of what I would consider the downtown area on University Avenue and Grant.
The home was originally built in 1930 and while it had been updated it was definitely not recently updated. That being said it was totally liveable although the second bedroom was very small and the main bedroom had no ensuite bathroom. It was originally on the market for $979k and it didn't sell so they took it off and eventually sold it for $890k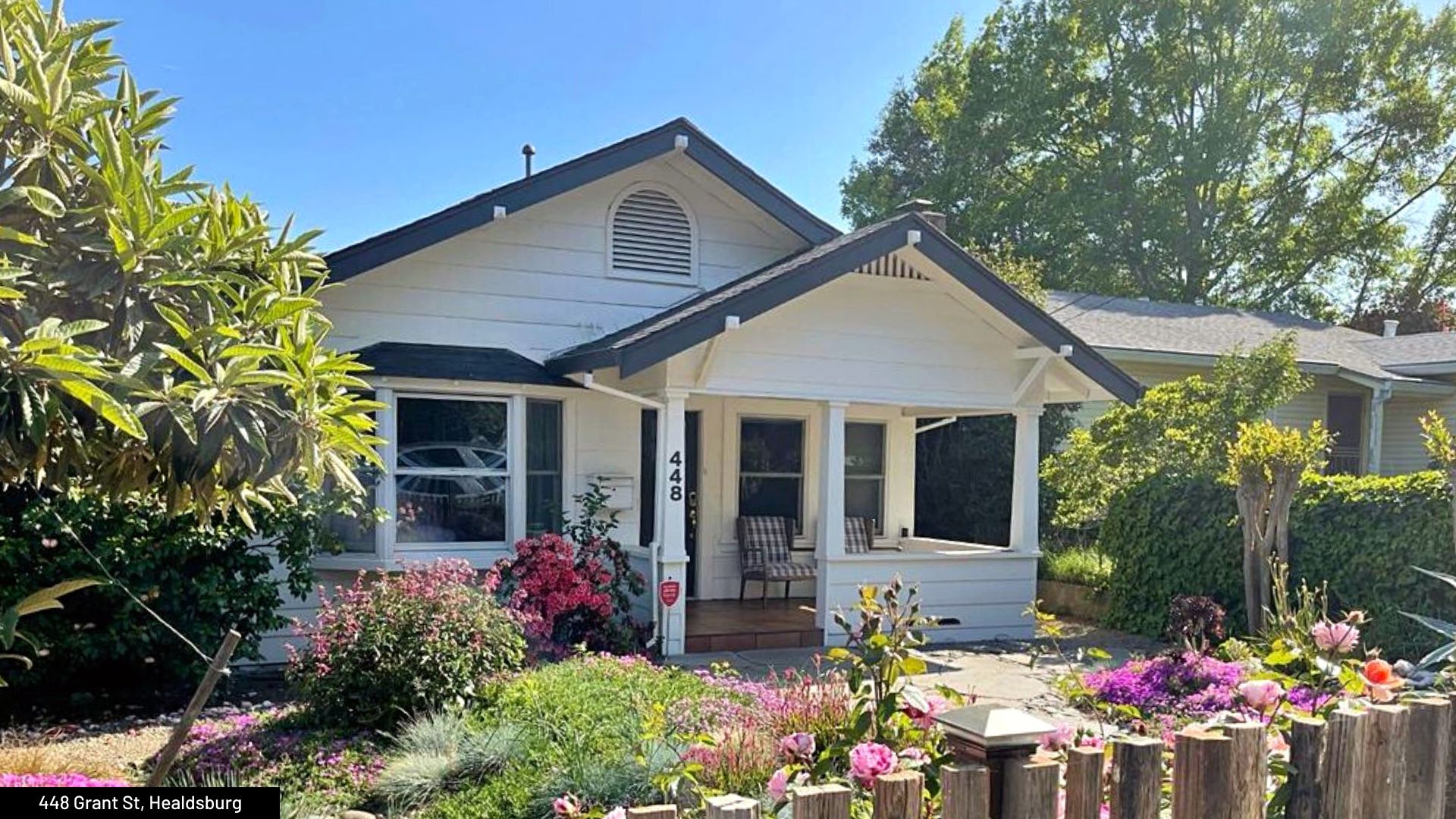 Best Value in Mid-town: 239 Alexandria Drive
If you are prepared to be a little further from the downtown area you will immediately see that you get 30% more house for your money.
This is a great example of a great neighborhood. The home, which sold for $875k, 15% over its asking price, was fixed up to sell with the kitchen cabinets all re-painted, new countertops, new door hardware, new floors throughout, and a new vanity in the bathrooms. As a 3 bed 2 home at just under 1400 sq ft, it is a good representation of what you can get for your money in midtown.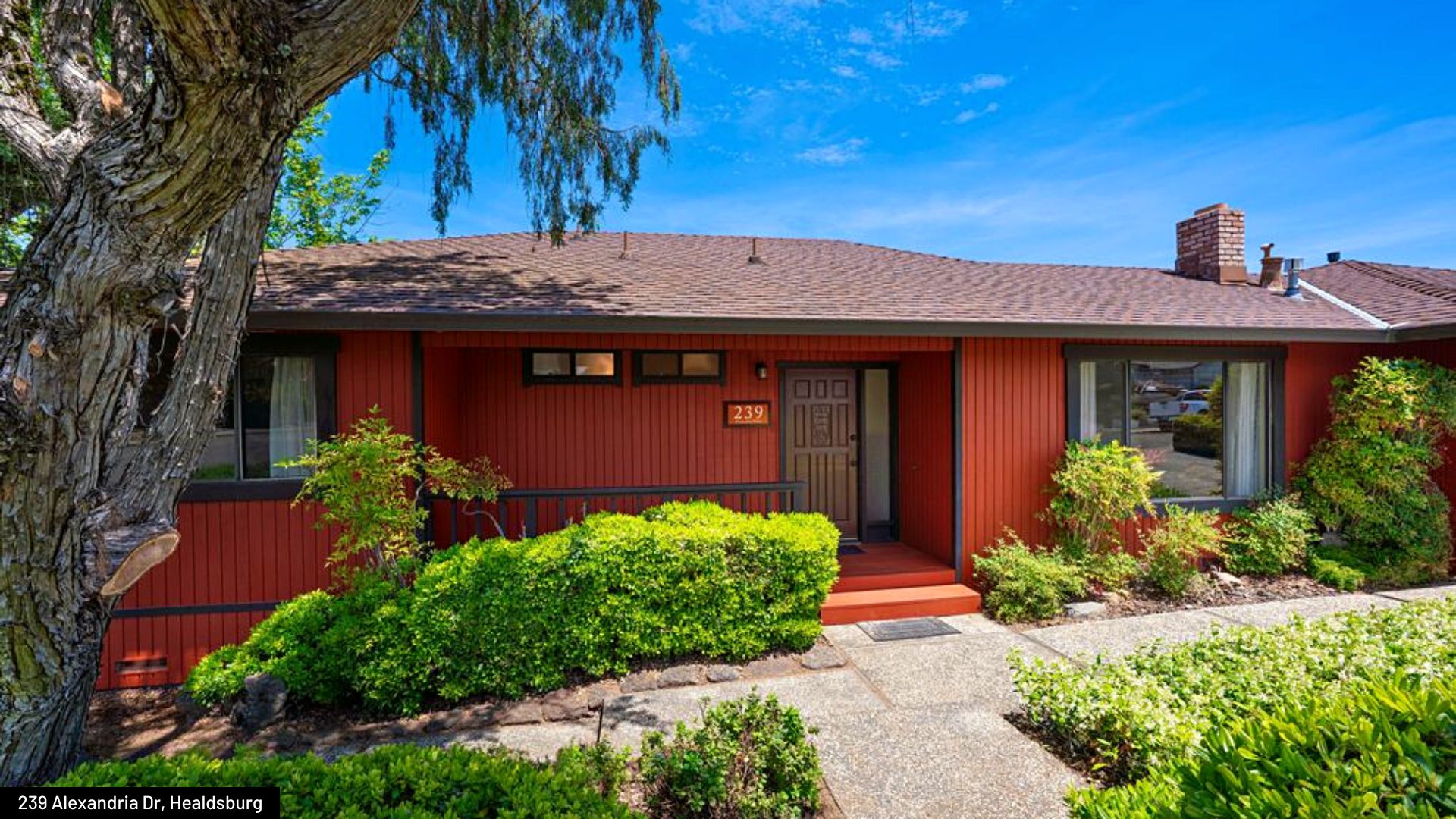 Rural feel but close to town: 15620 Pozzan Road
Pozzan is just outside of the city limits so it is on the septic system and well as opposed to city services but you are still close to town. If you are looking for a slightly more rural existence this is a great area although it is increasingly hard to find a home for less than $1m.
This old 3 bed 1 bath farmhouse was sold earlier in the year for $915k after being put on the market for $950k. It was totally liveable although the third bedroom was small and it only had the one bathroom that put a lot of people off.
One thing about this area is that it used to be one of the few places where you could buy a property and operate it as a vacation rental near Healdsburg, That is no longer the case now that they have introduced a cap. If you are interested in areas where you can buy a property that would qualify as a vacation rental just outside Healdsburg, then watch this video about the best places in Sonoma County to buy a vacation rental.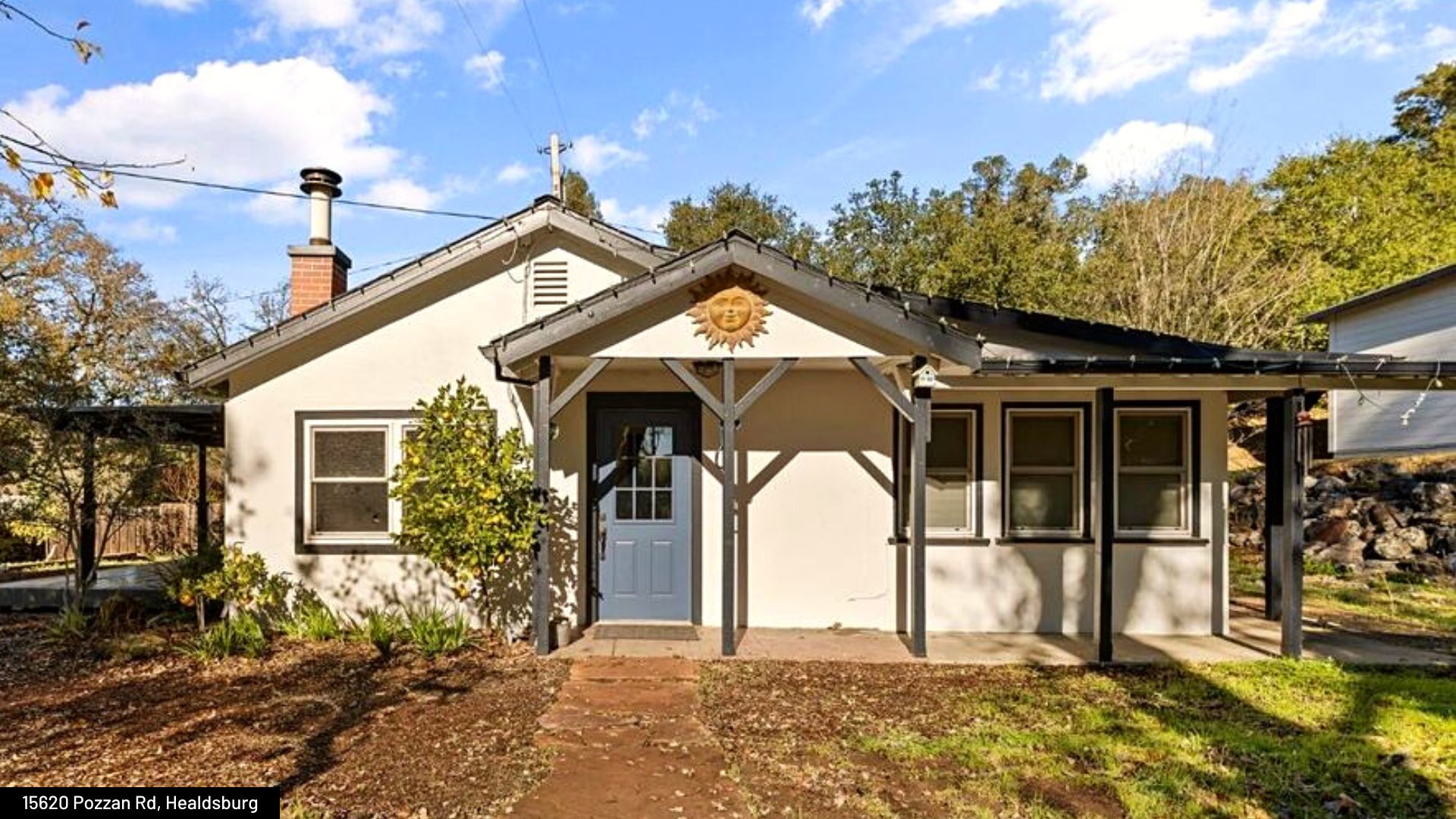 Best family home: 1712 Canyon Run
If you are looking for a family home for under $1m then you have lots of options in Parkland Farms. The subdivision on the north end of town was built in the late 90s and early 2000s. This 4 bed, 2.5 bath home is a good example selling for $930k.
Many of the homes have their original kitchens and bathrooms but that is easy to update if you want something a bit more up to date. Some of the more sought-after homes back onto green space and most of them have a decent-sized backyard.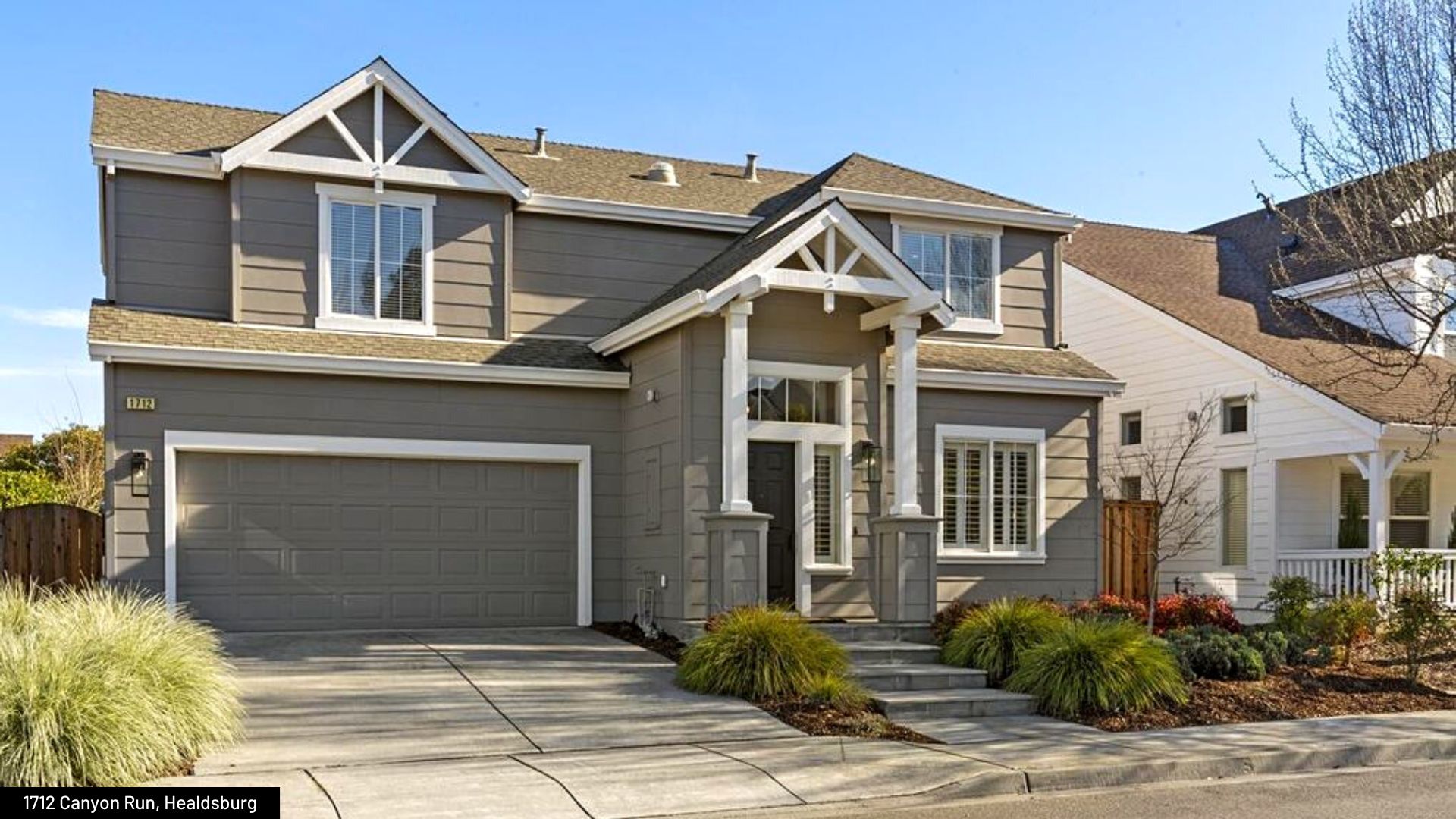 Downtown Fixer: 832 Brown St
As with 448 Grant St, this is right on the edge of what I would describe as the downtown area located on the northern edge where Brown meets Powell. If you want to know more about the different downtown neighborhoods then watch this video.
This is a home that we sold to a developer in May of this year for $756k. It was definitely not liveable in its current state so needed a developer to bring it back to its former glory.
It probably needed $200k+ putting into it and will likely sell for just over $1m once it has been fixed up. It always helps when there are homes worth three times that on the same block!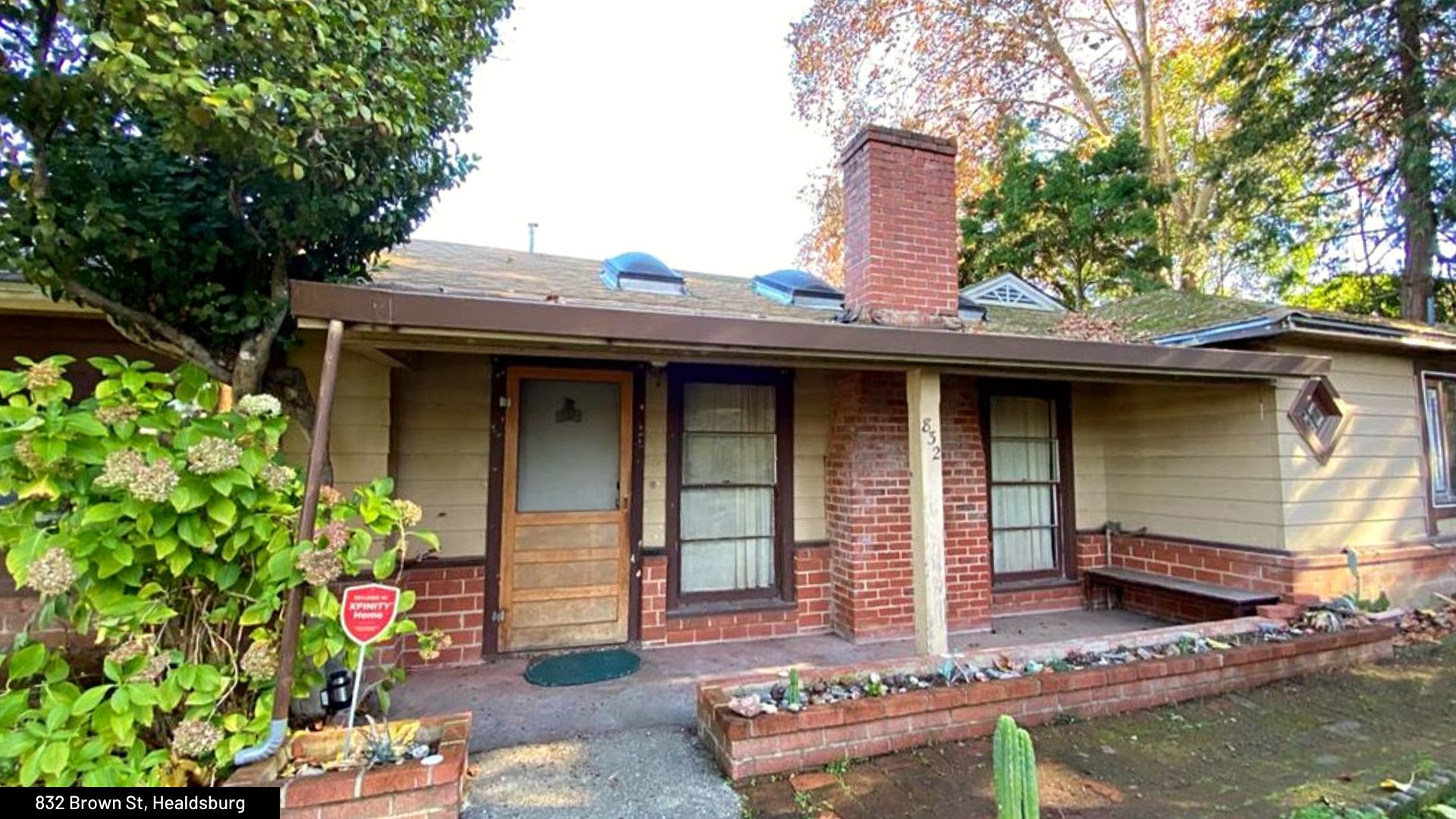 New Construction: 119 Chiquita Road
At the other extreme is this home which is in a newly built subdivision on the north side of town. Built just over a year ago, these homes are everything you would expect with more modern construction.
They have a large, open plan living, kitchen, and dining area with high ceilings. Many of them also have an ADU, a self contained second unit, which makes them a great option for someone who either has elderly parents who need to live with them or else people looking to buy an investment property. By renting out the main house and ADU separately, you can expect to get income in excess of $5k per month.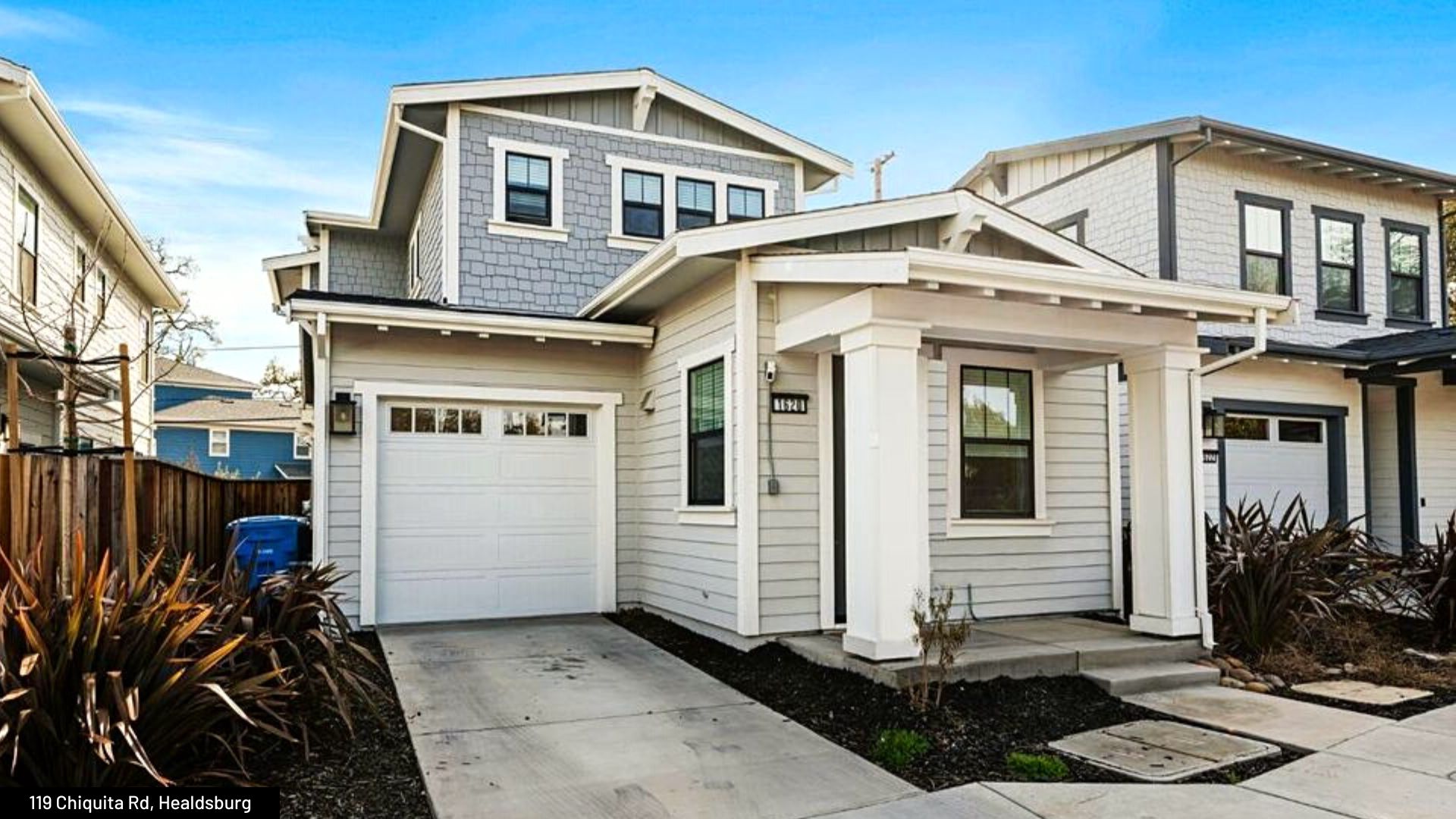 What Could You Buy 10 Years Ago?
In March 2013 the median price of a home in California was $379k compared to March 2023 when the median price of a home was $791k, an increase of more than double over the past 10 years. If we go back to the bottom of the Great Recession in Feb 2009 when median prices were $249k prices have gone up over 3 fold over the past 14 years!
But what could you buy for $1m in Healdsburg in 2013. If you wanted to buy a rural property in Healdsburg you could buy 1755 Dry Creek Road which was a 3 bed 2 bath home on 3 acres which would likely cost you over $3m today.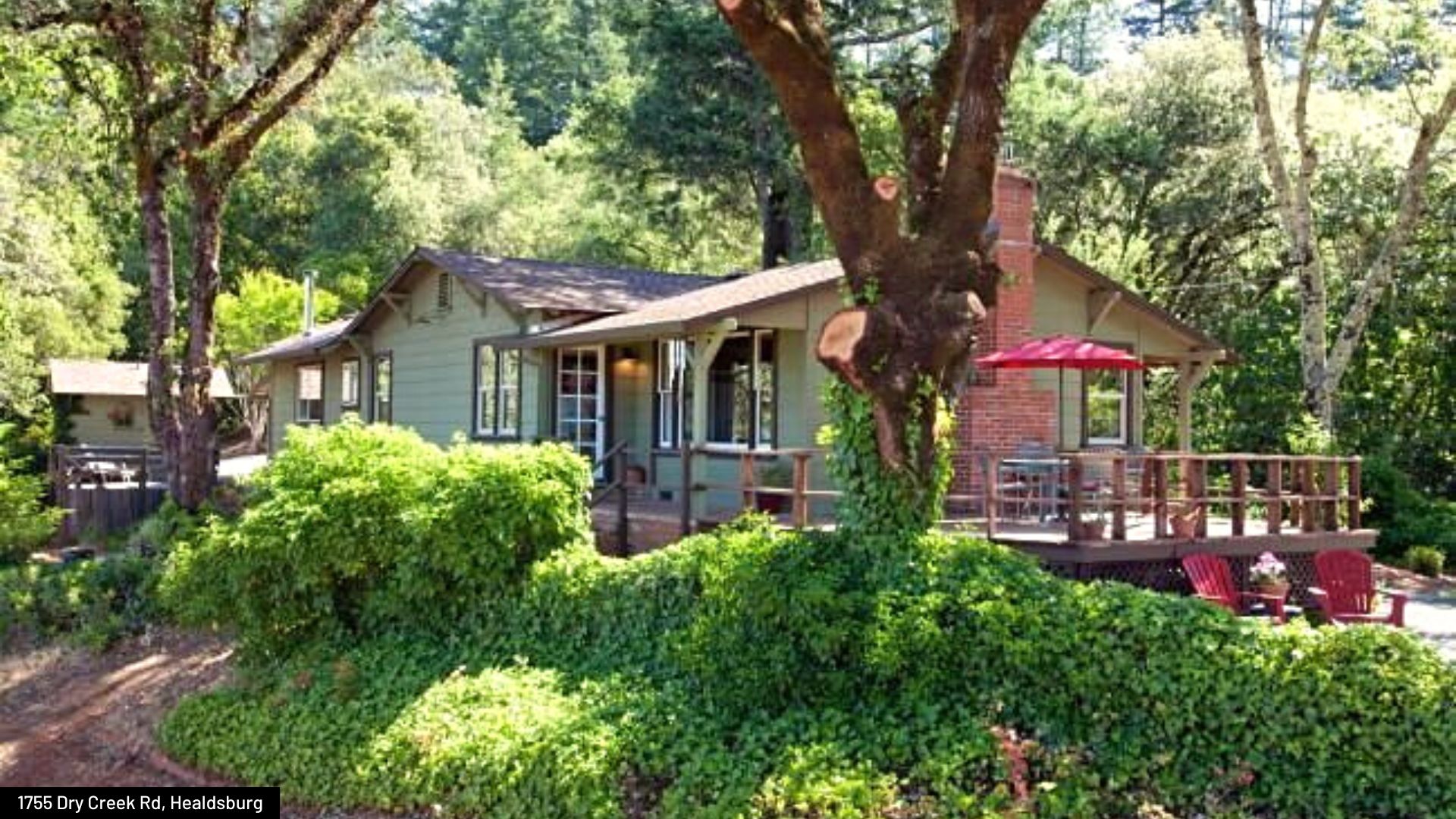 Within the city limits of Healdsburg, I could not find a single property that sold for around $1m because all the homes on the streets that are now known as some of the classic downtown streets such as Fitch, Piper, and 1st St. were all sold for less than $1m. For example, 431 Fitch St sold for $725k, and 222 Piper Sold for $695k so if you wanted something in the city limits for $1m you likely had the pick of any property back in 2013.
In Conclusion
I am sure like me you have often thought "I wish I had just rented out my old house rather than selling it when I did because it would now be worth so much! The reality is that you probably couldn't have afforded to. Like the value of money through inflation, it is always hard to comprehend how much homes increase in value over time or how the compounding impact of the stock market aids the growth of a stock portfolio. It's easy to look at Healdsburg house prices and bemoan how much cheaper they used to be. However, the same is true of the gas you put in your car or the food you buy to cook dinner. Real estate always feels different because it is both emotional and an asset that is purchased using debt so it is easy to feel you missed out. Given the popularity of Healdsburg, I am sure that if you buy something now, you will look back in 2033 and say, I'm so glad I bought that property on Alexandria Drive or Chiquita.