We predicted that the spring would bring increased inventory levels and bring out the buyers and we weren't disappointed. Here is a round up of the last month's housing activity in Sonoma County:
- Inventory levels increased for the first time in 7 months with 767 homes for sale across the county
- New listings have increased up to 380 an increase of 15% over the previous month.
- The number of new listings for properties over $1m increased 297% to 67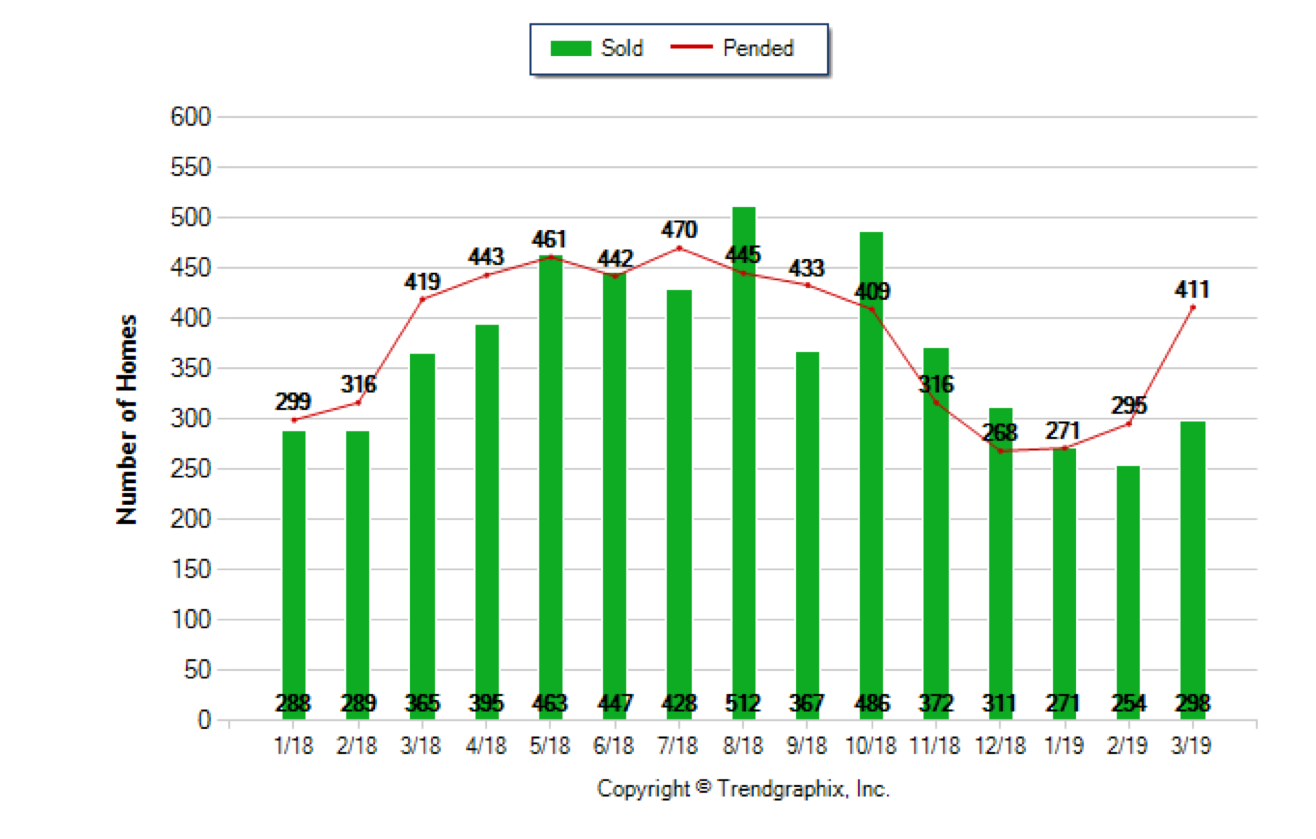 - The number of properties sold increased 17% from 254 to 298 but a huge uptick in the number of properties in pending status was up 40% to 411 showing how active March was

- Total number of properties either sold or pending is 709, the highest since October of last year
- For properties over $1m, there was a 86% increase in the number of properties sold or in pending to 99
- Sale price to list price remains the same at 95% which is highest its been for six months since last August
- For properties greater than $1m sale to list price is running at 92%, an 8% discount on the list price.
- The average days on market for all properties has fallen to 68 from a high of 87 in December
- For properties priced over $1m the average time on market is 104 days a 15% increase from prior month
In summary, some experts are saying it is "Goldilocks Conditions" right now for buyers with a perfect mixture of high inventory, 4-5% growth forecast and low interest rates through 2019 and beyond.
For more up to date data on the Sonoma County housing market check out the monthly update here and for Healdsburg data here.