One of the first items on many buyers checklist when buying a home in wine country where the climate is so conducive to outdoor living, is to have a yard that is an extension of the house. This is more true than ever for people who are used to living in San Francisco. I often get asked if it is worth hiring a landscape designer and how you go about hiring a landscape designer.
In a recent post I reviewed the cheap and cheerful Yardzen design service that I recently tested out. At the other end of the scale is using a highly skilled, professional landscape designer who has completed a large number of high end projects and won awards for his work. One such landscape designer is Damir Hurdich of Hurdich Design who I recently talked to about the role of the landscape designer and how to ensure your landscape design project is a success.
How To Choose A Landscape Designer
As with many decisions in hiring someone, the best route is often a referral compared to a quick Google search. However, it is equally important to hire a landscape designer whose work you like. Damir unashamedly says that he fins modernism easy. That is clearly an area where he feels very comfortable. "I don't do curves," he says, slightly tongue in cheek (but not really!). My design is very intentional using limited materials, clean materials, connecting views with buildings, straight lines and no patterns. I love projects where I need to blend different approaches."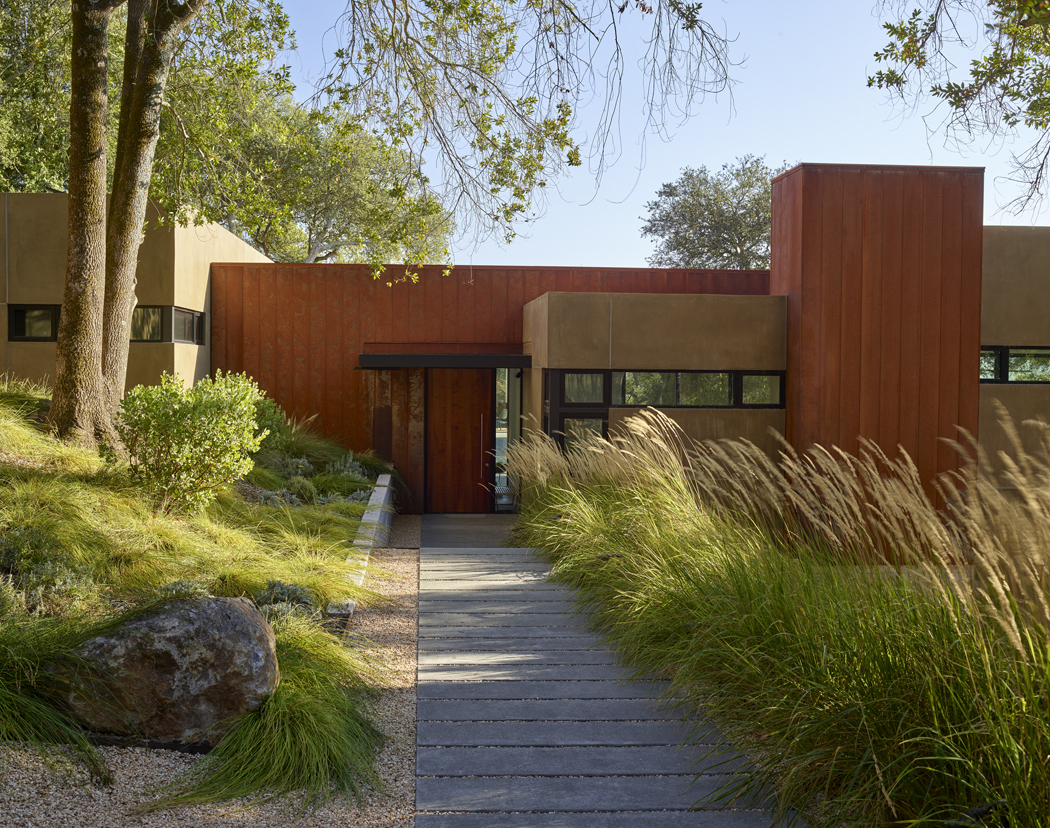 Defining The Goal For The Project
Having a clear goal up front for the project is the first step. Having a real understanding of what success looks like plays a huge part in the ultimate success. According to Damir, "There is a huge difference if a client is planning their outdoor space in a house they are looking to live in and develop over a decade versus someone looking to create a great space in a house they know they will be selling in a few years".
Hurdich Design's focus is on really getting to understand its clients. How do they live today and how they want to live in the new space. According to Damir, "a lot of it is just listening, getting to understanding how they think and feel".
Damir stresses that many people don't necessarily want to do everything in one go. However, according to Damir, "It is really important to create a master plan upfront, even if a client only intends to implement 25 percent of it from the outset. Having a clear vision of the future can help save problems down the line. For example if you complete phase one and then in phase two you decide you want a fire pit in a corner of the yard, it makes sense to lay the gas line as part of phase one rather than having to disrupt a part of the yard already completed".
The Design Process
As with any creative discipline, it is important to work with a landscape designer whose design approach is in sync with your own ideas on design. "After I have a clear understanding of the scope and goal, I want clients to be involved but I design. If someone comes to me with a design, I am probably not the right person to work with."
I know from my experience as a realtor, people generally find it easy to say what they don't like versus what they do like. For this reason, a cornerstone of Damir's design process, after getting to know his clients, is to run a session where he will present clients with lots of different images and concepts to see how they react as well as asking them to talk about how it makes them feel, what they like and don't like about it.
Creating the Master Plan
One of the most common deliverables from the design phase is a detailed master plan. This is a clear plan for the project presented as a 3D rendering that shows the spatial orientation of all the different components of the over program. It also shows the different materials, textures, planting types and hardscaping.
The second and most important deliverable is the design development plan set. This is a set of drawings clearly marked up that shows how different components relate to each other and includes the specifications of all the different materials, the exact dimensions of everything, the lighting plan, the total number of sq ft of different areas and the overall planting schema.
"To me this is the most important deliverable which is why I go into a lot more detail than many other landscape designers. If I can't give this masterplan to a contractor for him to implement in a way that produces an end result that reflects the overall vision, I have failed," outlines Damir.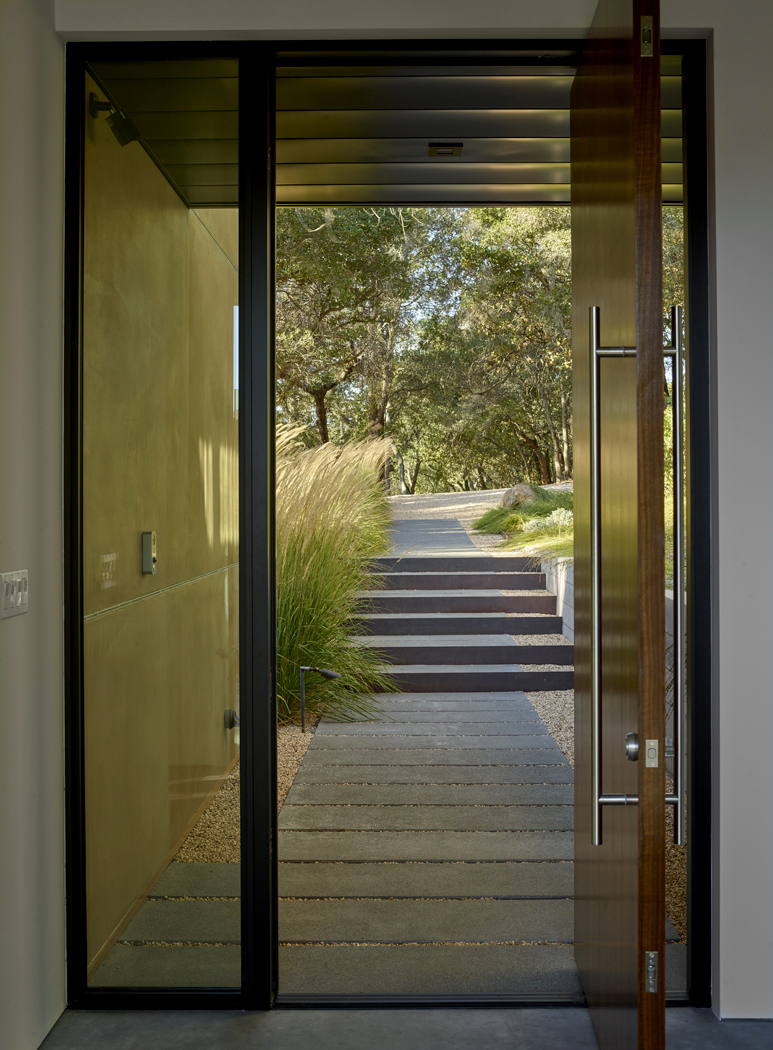 Choosing The Landscaping Contractor
Choosing a landscaping contractor to implement the plan is clearly a critical part of the process and one which Damir will almost always work with clients to help ensure the overall success of the implementation.
"I would normally recommend clients get bids from three different contractors that I know do great work. It's important that contractors are asked to bid on a project so that it makes it easy to compare apples with apples. I will often ensure contractors respond line item by line item so that it is easy to compare," says Damir. "It's not all about cost though. For example, some contractors are better at concrete work than others. Anything short of perfection on the concrete finish would be disastrous. Similarly, I will naturally favor contractors who I know are good problem solvers. On every job there are unexpected items that need to be worked around."
As you would expect with projects in Sonoma county, many of Damir's projects have pools which will always be done by a specialist pool contractor. "Clients can save a lot of money by contracting directly with specialists such as pool contractors because they will just mark up any sub contractors they use by as much as 30 per cent."
How Much Does It Cost?
If you think it is hard to estimate the cost of building a home on a 4 per sq ft basis it is even harder to estimate the cost of landscaping. There are so many variables. Damir will typically have a fixed cost for coming up with a master plan and then a not to exceed cost for the development of the development design set.
According to Damir, "The big variables and unknowns are walls and large structural elements because these vary so much depending on the nature of the soil. The easier items to cost up are large items such as pools, grading and building driveways and concrete work. There are very few people where money is no object, so it is always better to have that conversation up front. Having an idea of the all in budget up front from the client can help prevent shocks down the line. One way to try to define the scope around the budget is to establish a hierarchy up front. What are the things that are most important to you?"
Common Mistakes
Anyone who owns a home even with a small yard knows how much work it can be so being realistic about the amount of time someone will spend tending to the garden is important. Similarly, if you will have someone to maintain the garden, then it is important to have an understanding upfront of the amount of time and money this will take.
I asked Damir what he saw as the common mistakes. He answered very quickly. "Vegetable gardens. Everyone wants to grow vegetables. What people don't realize is growing vegetables is very time consuming. Most people don't have time to spend a few hours every day tending to a vegetable garden. They also don't look very good unless you are a pro! My advice is to start small," urges Damir. The other common misconception is that fire pits keep you warm. "Everyone wants a fire pit, but what they don't appreciate is that apart from the most expensive ones, they don't produce much heat. It is important clients understand that."
The Impact of Water and Fire on Landscaping
Given the drought we are currently in, it is hard to have a conversation about landscaping and not talk about water. In the context of landscaping, it is impossible to disassociate a conversation about plants and water without also talking about fire. On the one hand everyone wants native plants but given the climate, native plants such as grasses are brown and dry and so pose a fire hazard. "I very rarely use just native plants because it is important to use none-native plants to give different textures and color. My goal is choose plants that have similar irrigation and maintenance requirements to native Californian plants," confirmed Damir.
As someone who lives in Healdsburg, which has Californian's strictest water usage rules in place, where residents have been told to stop watering their landscapes, I can't help feeling we are creating more potential fire danger. I don't know what the solution is because there is an inherent conflict between not watering plants and minimizing fire danger. However, rather than the city's knee jerk reaction to a situation that has been building for years, it feels like there needs to be a more considered approach to understanding how to ease the tension created by water shortages and fire danger. Even the most talented of Landscape Designers can't solve this problem through a landscape design.