The design aesthetic sparked by Chip and Joanna Gaines and loved my millions watching "Fixer Upper" gained a lot of traction over recent years. The iconic black and white, clean lines, shiplap and wood creates a modern twist on the rustic farmhouse look.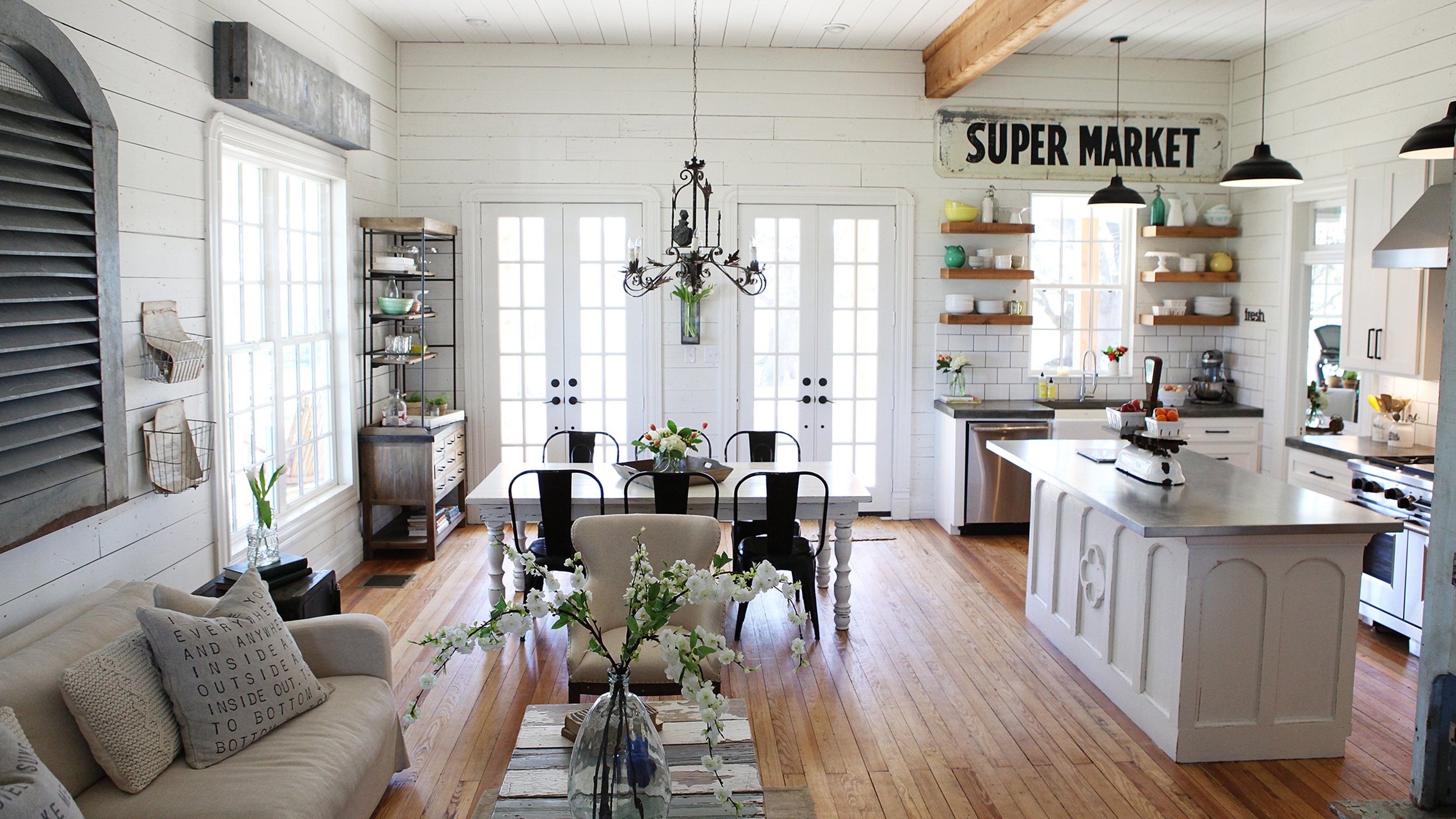 And while Chip and Joanna have had a few stumbles of late, they have their new "Magnolia Network" which launched on July 15th and it seems like their "tried and true" format is due for an update. If you hoping it is the end of shiplap then not so quick. Apparently more shiplap is what the fans are looking for, although the new makeovers will have styles unique to each couple.
So what of the Modern Farmhouse look? Is it dead? While it will definitely date a house, and many will argue it is overdone, it isn't dead in the water just yet. As so many families are spending more time in their homes, even in a post-COVID world the trend is toward comfort and cocooning. People want a safe haven and calming interiors; the stark minimalism, which is still an aspirational aesthetic is for many, too hard to maintain. Who wants to spend all their time moving everyday items out of sight?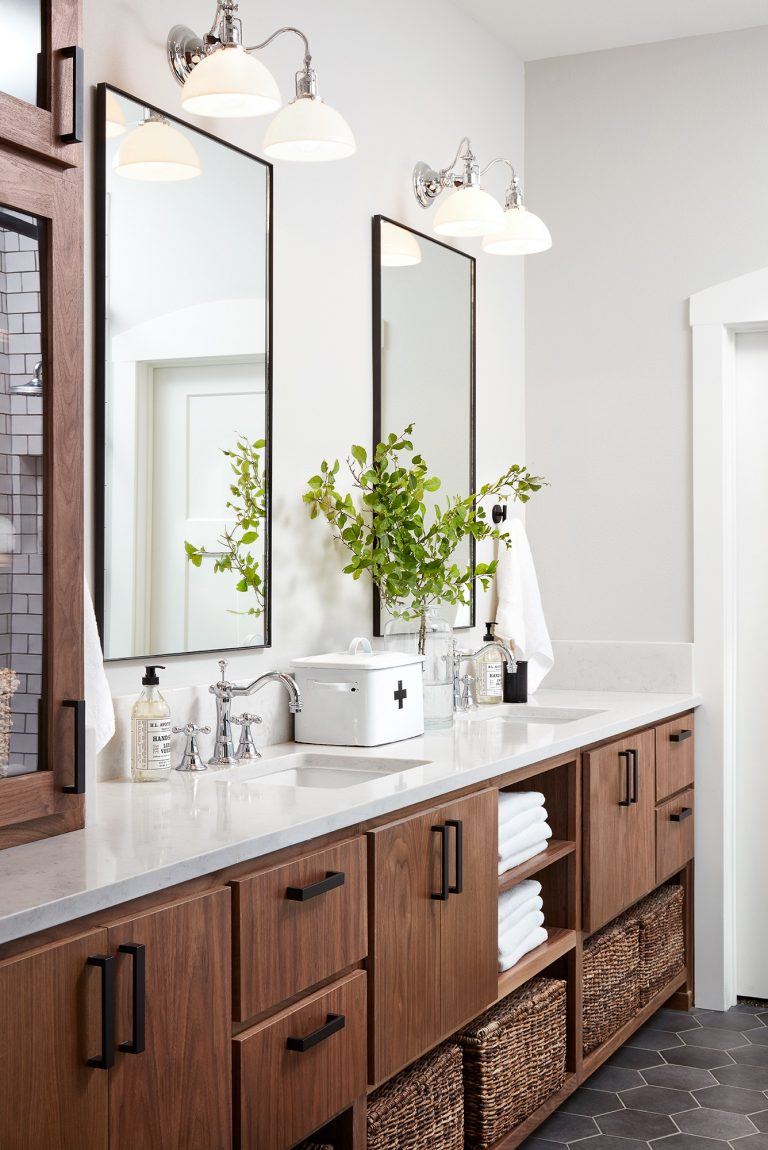 The Modern Farmhouse look still has a lot going for it, faucets, cabinet hardware and door handles in all black are way more forgiving than the brushed (or even worse polished) chrome. The shiplap adds texture and interest to otherwise uninspiring rooms and spaces. Natural wood elements add warmth and coziness.
However, we are seeing it evolve towards a more industrial farmhouse look. One in which burnished finishes, darker mixed metals as well as including walnut, antique brass with touches of tarnish. Echoing the redevelopment of old buildings in cities, this look also starts to feature bookshelves and handrail made from industrial looking pipes and even starting to feature concrete sinks and even concrete floors..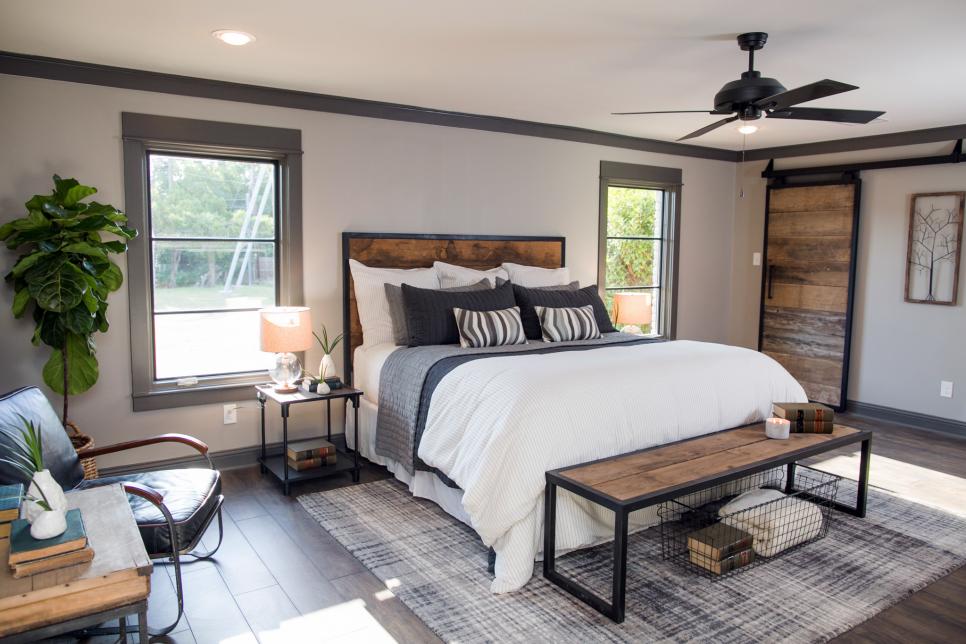 This evolution of the modern farmhouse look still has the scope to have bold tile, contrasting grout and warm wood accents. The shaker like simplicity still has an appeal for many, and the clean lines and lack of clutter (yes Joanna could reign that back a little) gives a welcoming feel. The shiplap, in the same color as the walls, remains a textural element hard to get otherwise. The barn doors though, particularly in contrasting colors, have been overdone. Does every door need to be a barn door? Let's face it a barn door on a bathroom or a primary bedroom is far from ideal given these doors offer little to no privacy because the sides aren't sealed in the slightest.
As with any trend it is important to both apply restraint and be mindful of context. Embracing modern farmhouse in a rural home in wine country is one thing, but a city condo? As modern farmhouse evolves and brings in more industrial elements, it's even more important to not over do it while bringing in some of the newer design idea. As Chip and Jojo start afresh with their new show, it's time for us to bring new life to Modern Farmhouse by introducing new textures and material. That shiplap hasn't sailed just yet!