When talking to clients who have a dream of building their own home, it's often not long before the subject of building a prefab home in Sonoma County comes up. What are the best prefab homes in Sonoma County? What is the cost of Method Homes or Plant Prefab homes? There are many benefits to a prefab home, not least of which is the speed it takes to build and finish the house, but there are also a lot of myths. (see previous post about the rising popularity of prefabs in Sonoma County). I was lucky enough to spend an hour with Toby Long, AIA, the founder of Tobylong Design and CleverHomes, one of the leading prefab home architectural design companies in the Bay Area.
Toby and his team of 15 architects and designers are not a prefab manufacturers, but rather an architecture, planning and design firm that works with many prefab manufacturers to design and build many types of residential projects, from houses to apartments, from a small cabin in Yosemite Park to a 14,000 sq. ft estate in Yountville, and everything in between.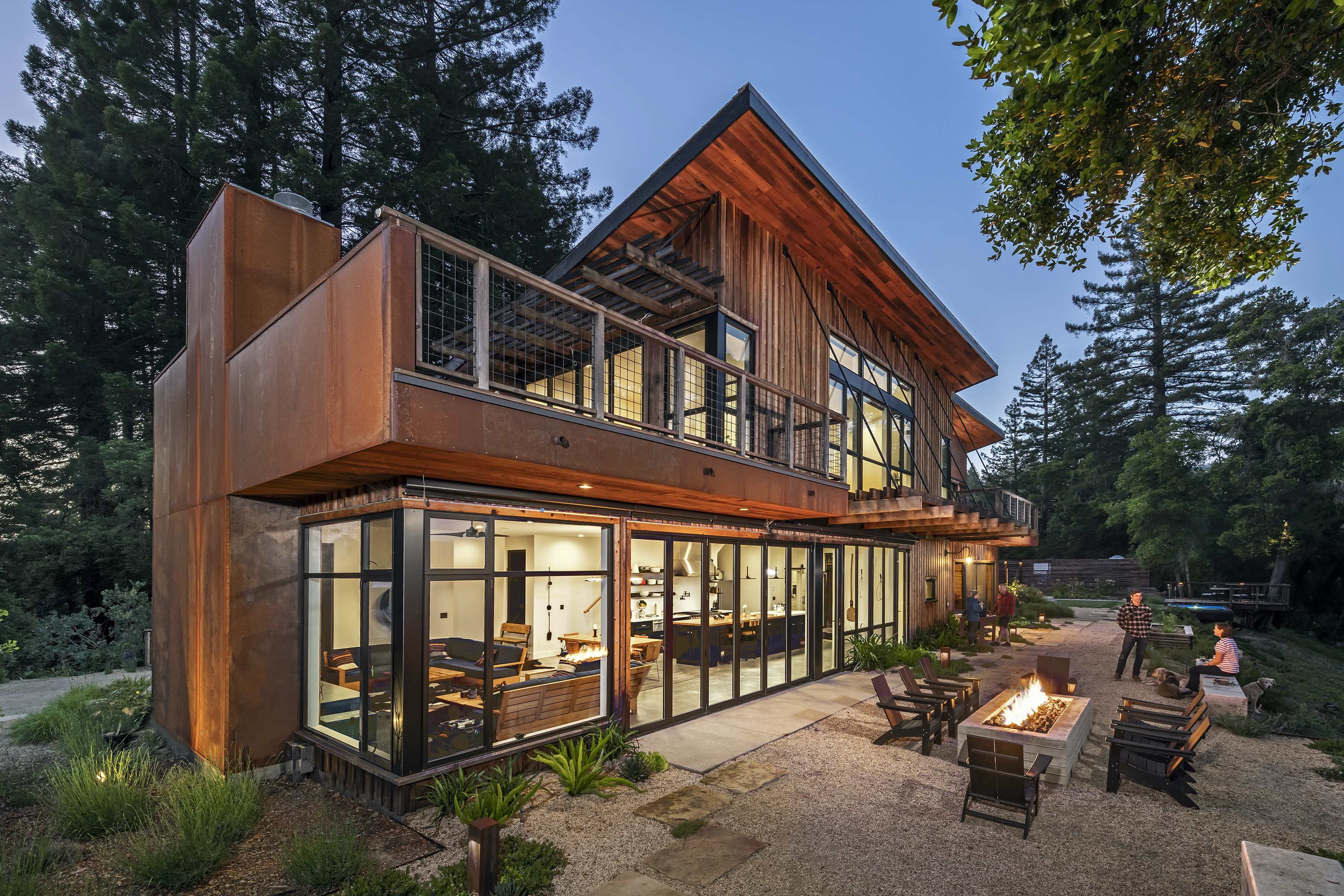 Although we often think of prefab homes with a modern aesthetic, as a more recent phenomenon, Toby founded CleverHomes over twenty years ago and began a speciality in prefab and off-site building projects. He worked for architects, as well as contractors while growing up in Pennsylvania, then trained at the Rhode Island School of Design in both Architecture and Fine Arts. He began his architecture practice in California, working on residential additions and remodels but was never satisfied with the work. In 2000, while Toby worked on his first prefab home project, CleverHomes was born.
Before we get into the detail of our discussion, I want to be clear about terminology. The term prefab is most often used as a catch all for factory-fabricated buildings or building components, and can be loosely categorized as panelized and modular prefab.
Panelized prefab homes are constructed using a myriad of systems and materials, including wood, steel and concrete systems and are assembled and finished on-site using local contractor and local resources. According to Toby, "The challenge for many of these panelized prefab systems is that some are proprietary or require additional training, so finding contractors that can build on tight budgets can be more difficult than traditional construction methods. While there are benefits to panelized prefab systems, this method of building lacks many of the additional advantages afforded by factory-built, or modular buildings."
Modular buildings are structures that are constructed in a factory, largely using traditional materials, delivered to the site and set onto the foundation which is built in advance. Once placed onto the foundation, the modular homes are finished on the exterior with garages, decks, eaves, siding, and roofs, all which are generally installed on-site. The interior of the home is completely finished in the factory. The two major advantages of this type of building method are the predictability of the construction process and the controlled budget for the project, and the acceleration of the construction schedule, which can be up to 50% faster than traditional construction. The on-going quality control and aggregated resources are additional benefits provided by off-site construction. Because modular construction utilizes traditional techniques and similar engineering and connections as site-built homes, modular buildings can be more compatible with existing building teams and can be easy for contractors to learn.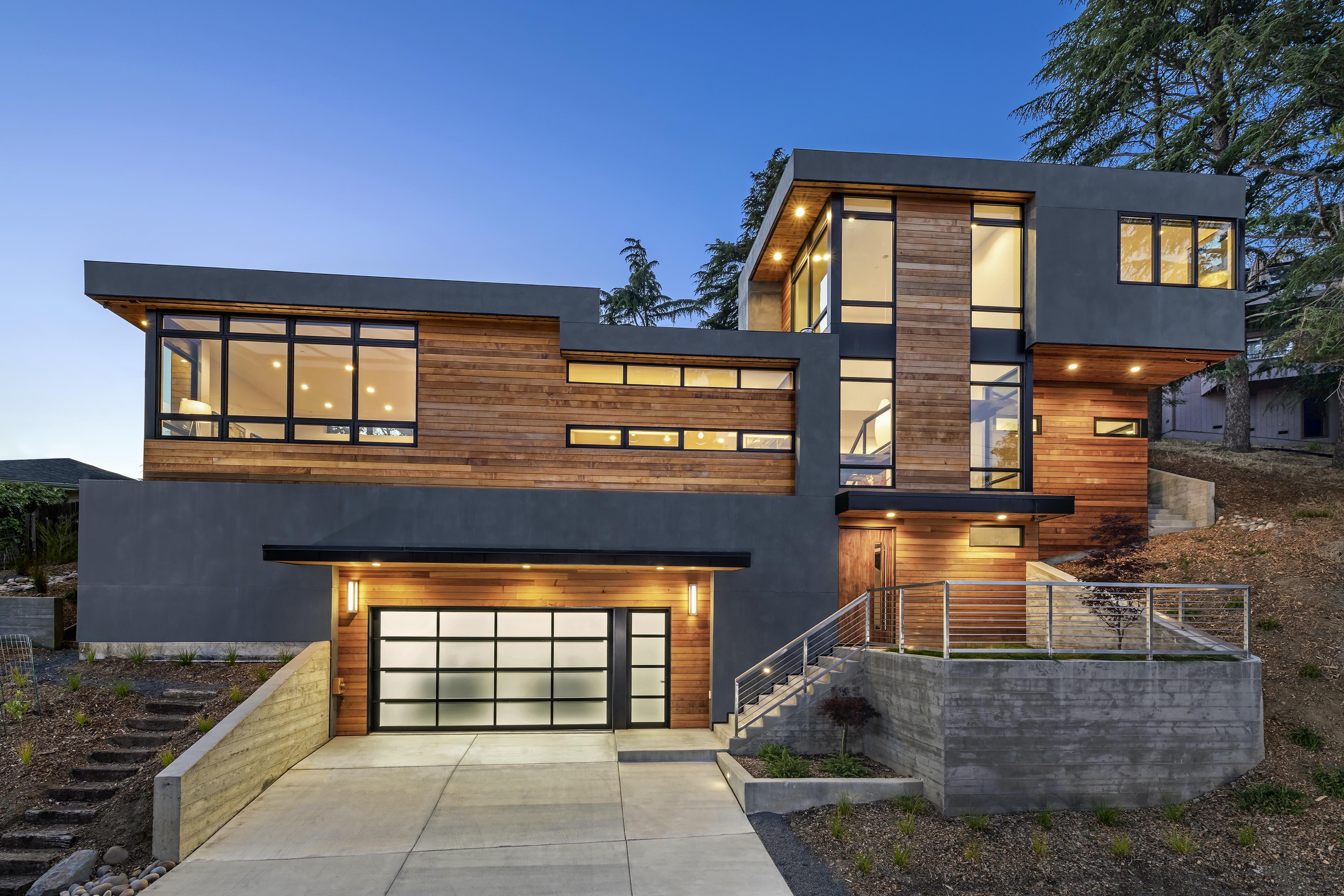 As Toby offered during our interview, "We recently completed a 4000sq ft home, built over a basement, during the pandemic in under 6 months. We were able to do this because we could build the basement and the home in the factory, concurrently. This would be impossible using traditional building techniques."
Debunking The Biggest Prefab Myth
Now let's debunk one of the biggest myths about prefab building: My understanding was that with a prefab company like Plant Prefab or Method Homes you were limited in the options to a number of pre-designed homes. If you're dreaming of building your own home, designing it can be an important part of this " bucket list" experience few people are fortunate enough to enjoy, and you may not want to be limited to a number of pre-designed template homes. The good news is that many prefab manufacturers will be happy to build to your specifications and design. Clever Homes specializes in this approach, working closely with you design a home that fits your site, your needs and your budget, and then sources the best partners from several prefab companies that may be best suited to your project.
I have, for one, never appreciated the extent that you can work with prefab companies to build custom homes. "There are obviously design strategies, best practices, and economies-of-scale to consider, but there are fewer limitations than most people realize, and I think this reflects in the diversity of our work," explains Toby.
When Toby explains it makes sense. "If you are building a home at the top of a mountain, you need to construct it very differently than if it is going to be put in the middle of a desert. Even pre-designed homes still require substantial engineering, so why not design it the way you want?" As someone with a marketing background, I understand why many of these companies have pre-designed homes on their websites; it can be easier to communicate the overall proposition.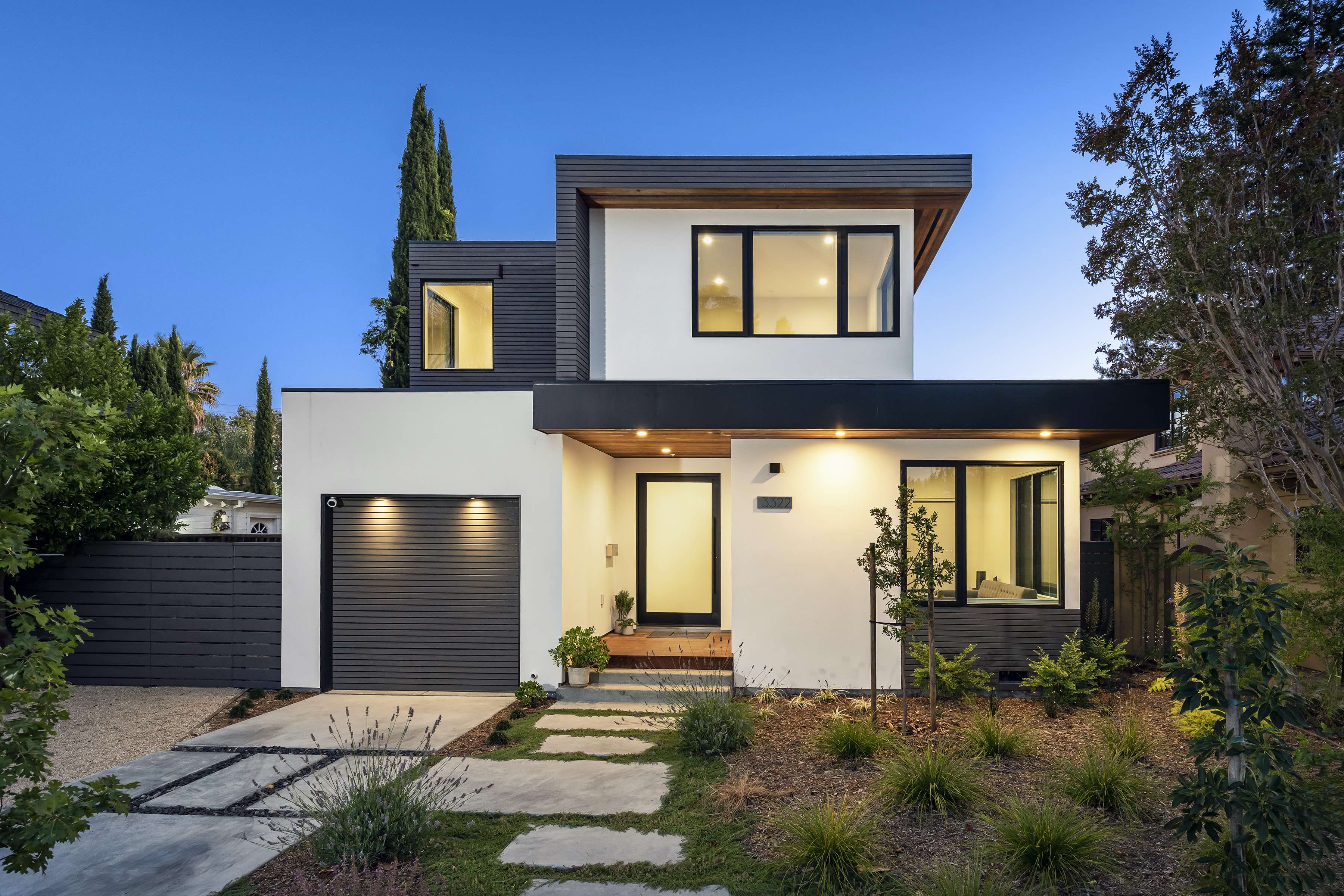 It is important to note that there are exceptions, for example, Connect Homes, sells homes which are more like "products." They have homes A, B or C to shoes from, and then you place your order. There is no opportunity to move a door or change aspects of the floor plan or adjust the specifications. It is an entirely different proposition that works for some people and some sites, but not those who want, or need, to be involved with the design of their home.
I tried to find out from Toby which manufacturers he prefers working with, but he was steadfast in promoting that there is a fabricator in the industry for every type of building project, every budget, and every design. When you look at his website it is clear to see why. He has designed and built a wide range of buildings, both residential and commercial, of all shapes and sizes, so he has acquired a deep understanding of the capabilities of many different manufacturers in the industry. While many are a more modern aesthetic, there are plenty of examples of more traditional home designs in his work.
Working With Clever Homes
Throughout our conversation, Toby clearly showed passion and pragmatism. His team is very focused on closely collaborating with clients, builders, and fabricators to get the best from everyone involved. To that end he has a very simple and practical way to engage with clients. "We will work with our clients on a Feasibility Analysis as the first step, which includes an initial design study to illustrate the concepts of the proposed project, preliminary specifications in terms of materials and base-building systems, an initial financial model including the soft costs, a prefab budget, and site construction budget. This costs just $3,000 and is completed in about four to six weeks, while working closely with clients to align their goals and objectives to the execution of the entire project.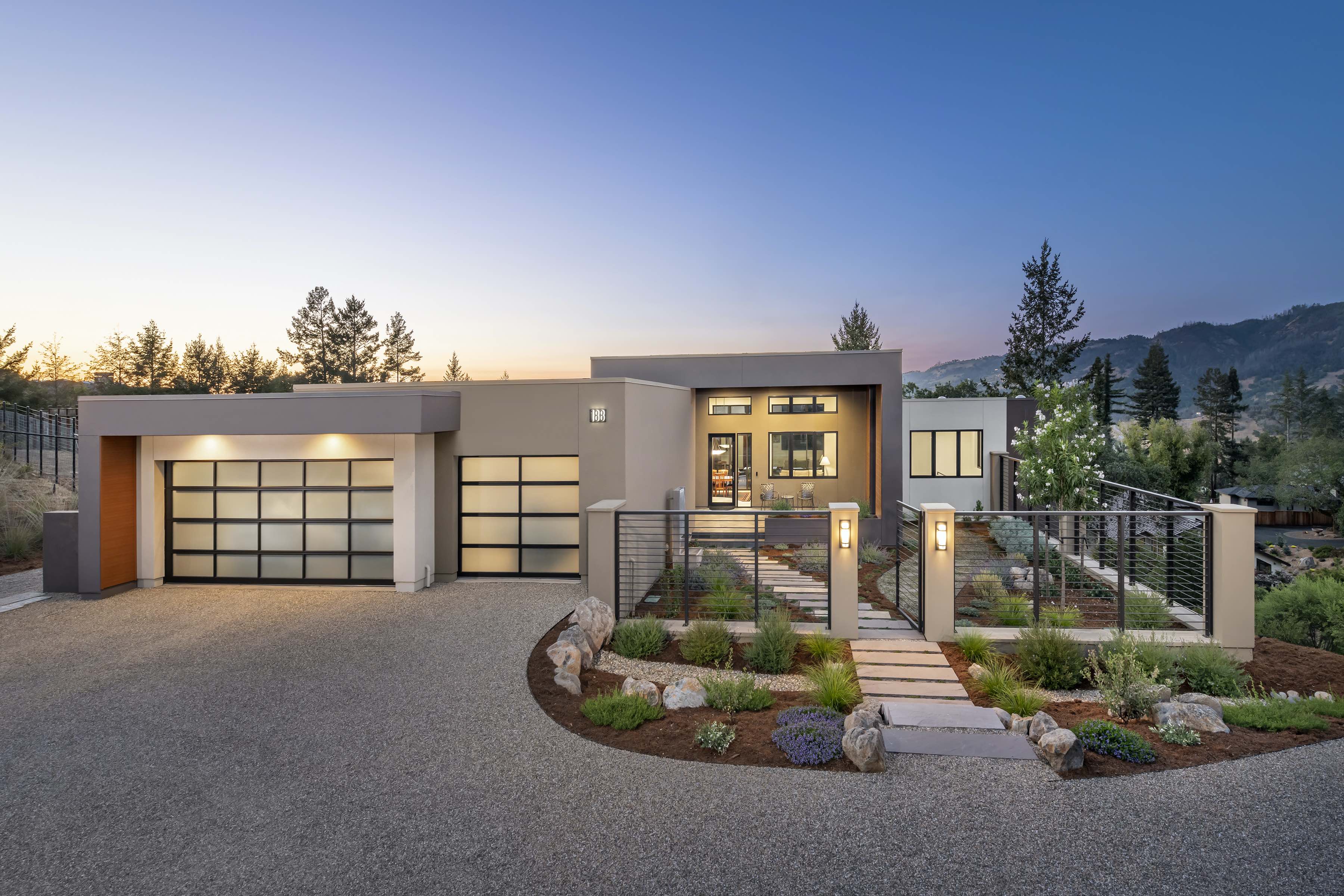 On the subject of working with clients to manage expectations, again, Toby is very upfront, "I am not saying we don't have difficult conversations. The big difference is that everything is done in advance of the construction stage. We know exactly what the costs are going to be before we start building. Unlike many traditional building projects, we don't try to build the boat while we sail. This is a measure-twice-cut-once experience." CleverHomes has a track record of helping projects stay on time and on budget. "We have recently completed a large home project which was completed in under 6 months, and came in $2,000 under the initial construction budget." If you have ever completed any kind of building project, the words "under budget" are rarely uttered!
Even his fee structure is really simple. CleverHomes charges a fixed fee for their work which includes all of the design and engineering for the entire project, as well as complete coordination services from start to finish . One of the challenges facing the prefab industry is that a lot of people will look at the cost of the advertised prefab home but often that accounts for only 50% of the overall cost. The remaining costs are a combination of soft costs, such as permit fees, professional services, impact costs, taxes, etc., and site-related hard costs, such as infrastructure, access, utilities, foundations, drainage, and landscaping. As with any building budgets, the investments can vary significantly, but the all-in median price for most nicely-appointed projects that Toby designs is about $500-$600/sqft.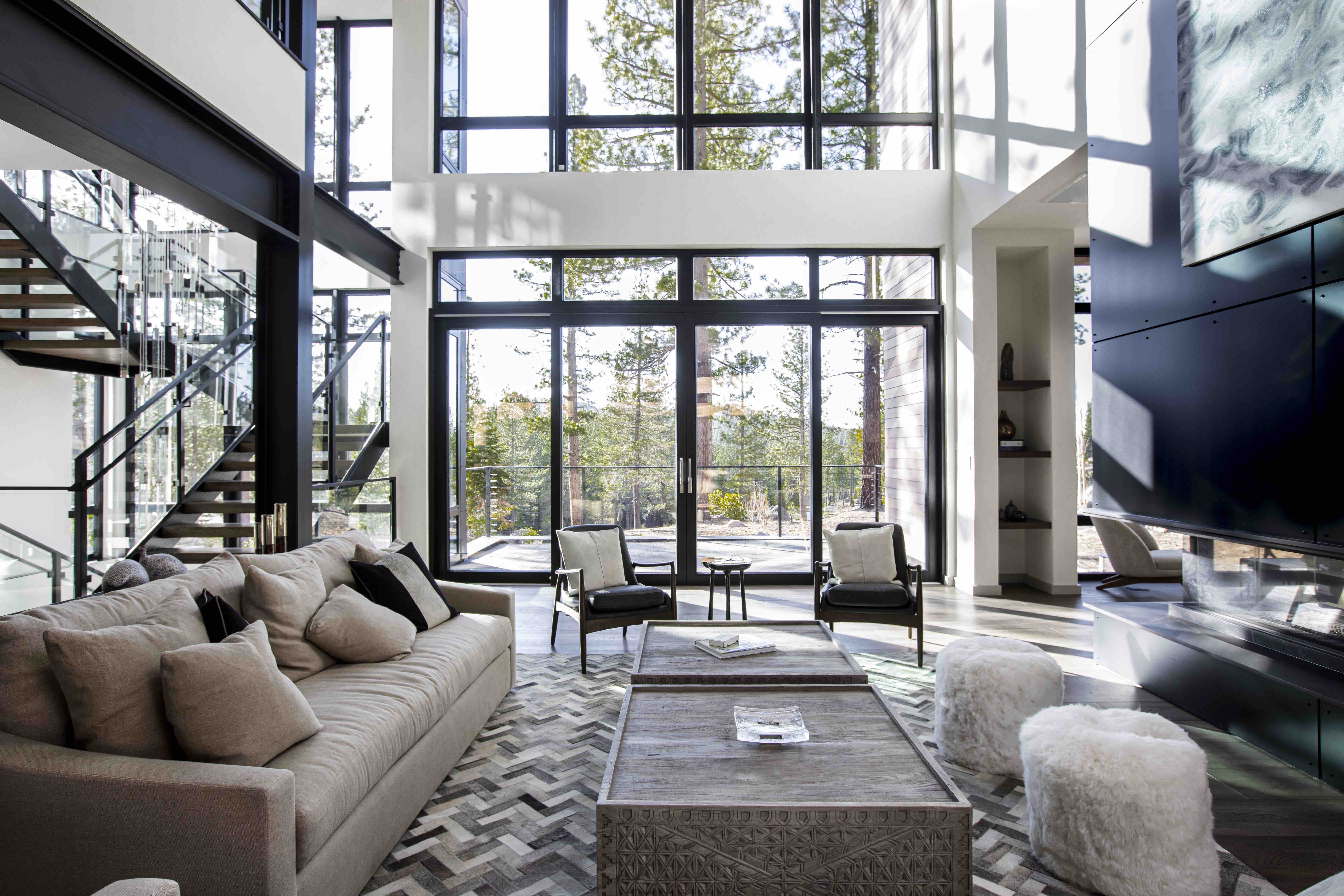 "People have to bear in mind that while there can be some savings with modular prefab construction, the more substantive benefits are the predictability of budget and process, the quality control, the speed of construction, and building with a smaller environmental footprint than traditional construction methods. There is no doubt it is a better value overall."
Working from offices in Oakland and Tahoe, Toby and his team have completed jobs all over the Bay Area, Sonoma County and California at large. It is clear that Toby is on a career-long mission to evangelize the benefits of prefab and offsite building practices to whomever will listen. I have been contemplating the idea of going down the prefab route for a while now, but was held back thinking I had to work with someone else's floorplan or material pallette. Now that Toby has blown away the myth that you can't have a unique home manufactured by a reputable fabricator, I am very interested to explore this further. I think Toby may have just converted another disciple.