During the pandemic, there was an unprecedented increase in the number of pool installations as well as an insatiable demand for people to buy a home with a pool. For example in Sonoma County in 2022, 564 homes sold with a swimming pool. In California alone there were nearly 100,000 pools installed during the pandemic in 2020. This represents a 9% increase from the prior year. But how much does a pool add to the value of a home and how much does it cost to install one? What are the things you need to know when you buy a home with the intention of installing a pool?
What Are The Different Types of Pools?
There are generally two types of pool: in ground and above ground although you can also have a semi in-ground pool! By far the most common and certainly the type of pool that adds the most value to a home is a custom in-ground pool which offers by far the greatest flexibility and is the most aesthetically pleasing. They are typically constructed of concrete and will typically last better over the long term.
Because they are custom then you can have additional features such as waterfalls or spas built into them. They do of course cost more and you do need to do more site work and they require more complex engineering depending on soil type. You can install an above ground pool for a lot less money and without the same requirements for permitting and soil testing. However, while they are cheaper you won't get the same ROI compared to a custom in-ground pool when it comes to reselling your home.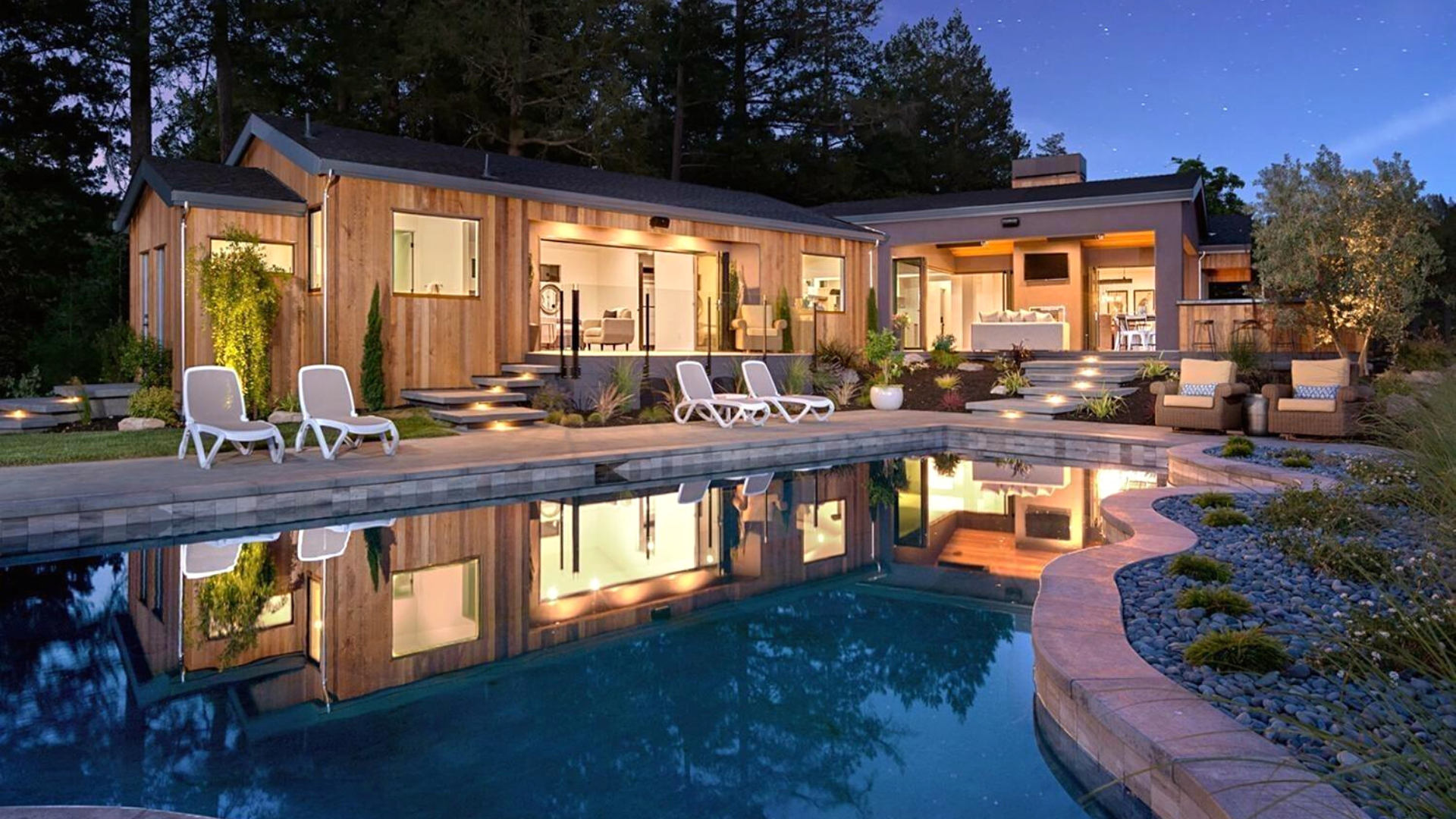 Designing and Planning A Pool
One of the key questions many buyers will ask is whether or not they will be able to put a pool into a home they are looking at purchasing. There are not many yards that would not be able to accommodate a pool, it's all a question of cost. For example, a flat lot will generally be cheaper to install a pool in than a sloped lot. However, the type of soil makes a difference to the cost because that will determine whether there is a requirement for foundational piers or not. Similarly, whether the soil is really rocky. For example, I was out at a property on Bardy Road recently with a pool construction company as part of doing due diligence during an escrow, and because the area the home is in is known to be incredibly rocky the contractor said it would cost more to build a pool.
As soon as you are out of city limits, the other factor that needs to be considered is the location of the septic field. It always amazes me how often a septic leach field is located off the back deck exactly where you would want to put a swimming pool. This is always a challenge because it is just such an expensive and time-consuming process to move a septic system so you generally have to work around a leach field when it comes to swimming pool placement allowing for the required 25-foot setback between a leach field and a pool.
Plan the Overall Experience Not Just The Pool
One of the attractions of a pool is the lifestyle that a pool brings with it, such as entertaining friends and family. Because of this, if you are planning a pool you also need to think about how you will live around the pool. Where will you hang out? Where will you have lunch? Or grill the steaks? From the outset, you need to think about an overall landscaping plan around the pool to incorporate the outdoor kitchen, the outdoor dining area, and where you will hang out around the fire pit.
The Permit Process
As with any building project, you will need a permit. In talking with pool companies they will typically estimate a 6-week period to do the initial consultation, soils work, and draft the plan and then you can expect to wait another 6 months to get a permit from the county. The actual building of the pool should be complete within 3 months of pulling the permit.
Saltwater or Chlorine?
Saltwater was popularized about 20 to 25 years ago because it is better for people's skin, hair, and eyes. However in the early days, it was difficult to find qualified service professionals that knew how to take care of saltwater pools, but due to their increased popularity, this is no longer the case. A saltwater pool will typically cost you a bit more to install with higher upfront costs but will likely have cheaper ongoing costs. However, they do need to be very well maintained because of the corrosive nature of salt water which can quickly damage equipment. If you are looking for maximum sanitization, chlorine pools are still the best bet which is why any public pool will always be chlorine. The downside of a chlorine pool is the obvious irritation that it can cause for the eyes and skin. They do also require regular maintenance to ensure the balance of chemicals is kept in check.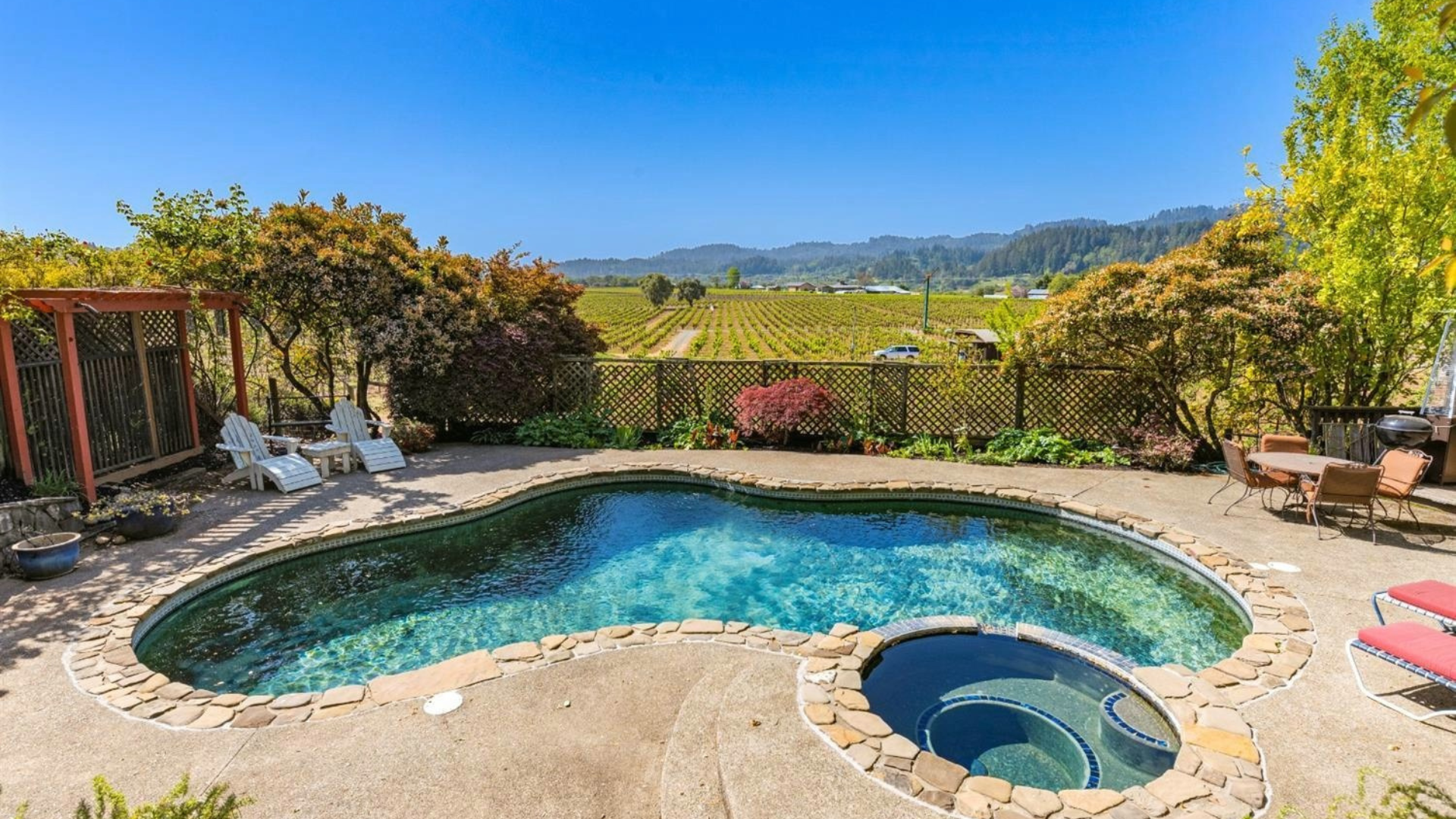 What Are The Different Design Decisions?
The shape of the pool is the first, and possibly the most important, design decision. Kidney-shaped pools were all the rage 20 and 30 years ago, but now a clean rectangular pool is the most popular. Rectangular pools are also much easier to install safety covers on, which is a practical benefit as well. How you intend to use the pool will also impact decisions such as the depth and edge dimensions of the pool.
There are a number of different decisions when it comes to specifying a pool. It is a little old-fashioned but do you want a water feature going into the pool? A spa in the pool? A Baja shelf in the water for lounge chairs? If you have a baja shelf, you should have umbrella sleeves installed into which you can insert an umbrella. Do you want an Infinity edge or zero edge pool? A zero edge pool is a swimming pool that has one or multiple edges that water flows over. This design feature creates the interesting visual illusion that the pool's water has no physical boundary but is still being kept in place.
One of the major reasons infinity edge and zero edge pools add so much cost to a pool is because they will require piers, even if the soil report may not have otherwise called for them. If you are on a hillside or have bad soil and need piers anyway, an infinity or zero-edge pool may be fun to consider since you are already paying for the piers, which are one of the big costs associated with an infinity edge.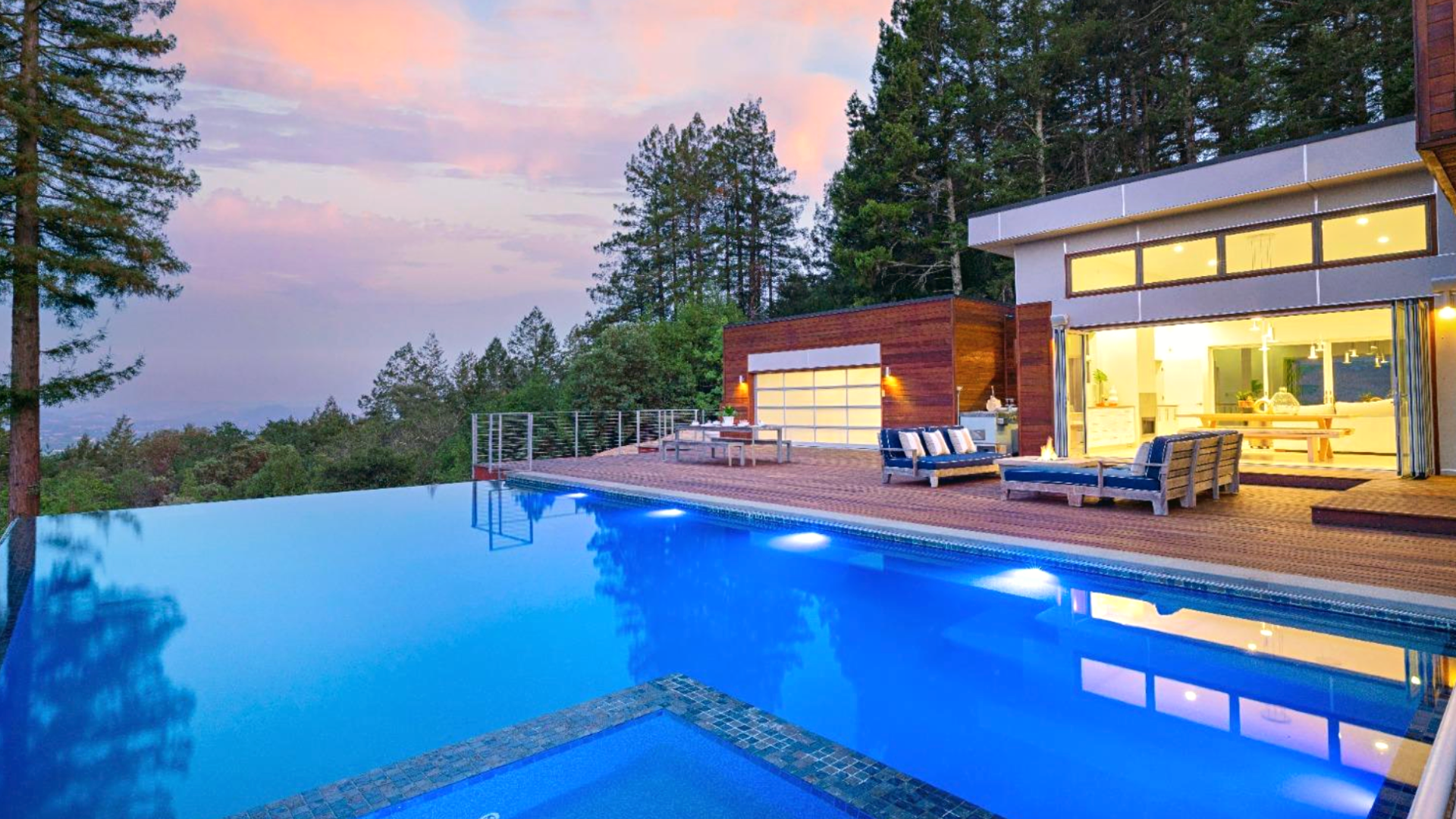 What are the Factors That Will Impact The Cost?
The Pool Finish Material: There are different options for the finish from traditional plaster to aggregate (plaster with small stones in it) or even tile. The most expensive is a tiled finish.
The Pool Heater: You typically have three choices: gas, electric or solar. If you choose solar you may also want to supplement it with an alternative energy source if you plan to use the pool throughout the year. If you have a built-in spa you are likely going to want a gas heater. Similarly, if you already have solar for the house then it may well make sense to use an electric heater for the pool.
Grading, Soil, and Excavation: If you need to remove a lot of dirt from the site, this will quickly add to the cost. In an ideal world, you will be able to use the dirt elsewhere in the yard to infill an area or landscape another area. as moving dirt offsite is expensive. Even if you have a flat site but the soils are not good you may need fully engineered piers which can easily add $50k to the cost of a pool. Another factor in the cost is the access. By this, I mean everything from how remote the property is to how difficult the access to the backyard is to get in an excavator. When building a new house you will often see the pool being excavated first in the back yard and then the house built out the front because it is just easier to do it that way around.
Size: Much like houses, incremental size increases actually add minimal cost to a pool. A good rule of thumb is to budget an additional $500 to $1000 per linear foot added over and above a regular size pool. The typical dimensions for a residential pool will often be from 25 to 40 ft long and 10 to 20 ft wide with a depth ranging from 3 to 8 feet.
Features such as Spa and Cover: An inbuilt Spa will typically add $10,000 to the overall cost of a pool. Even a cover will cost as much as $15,000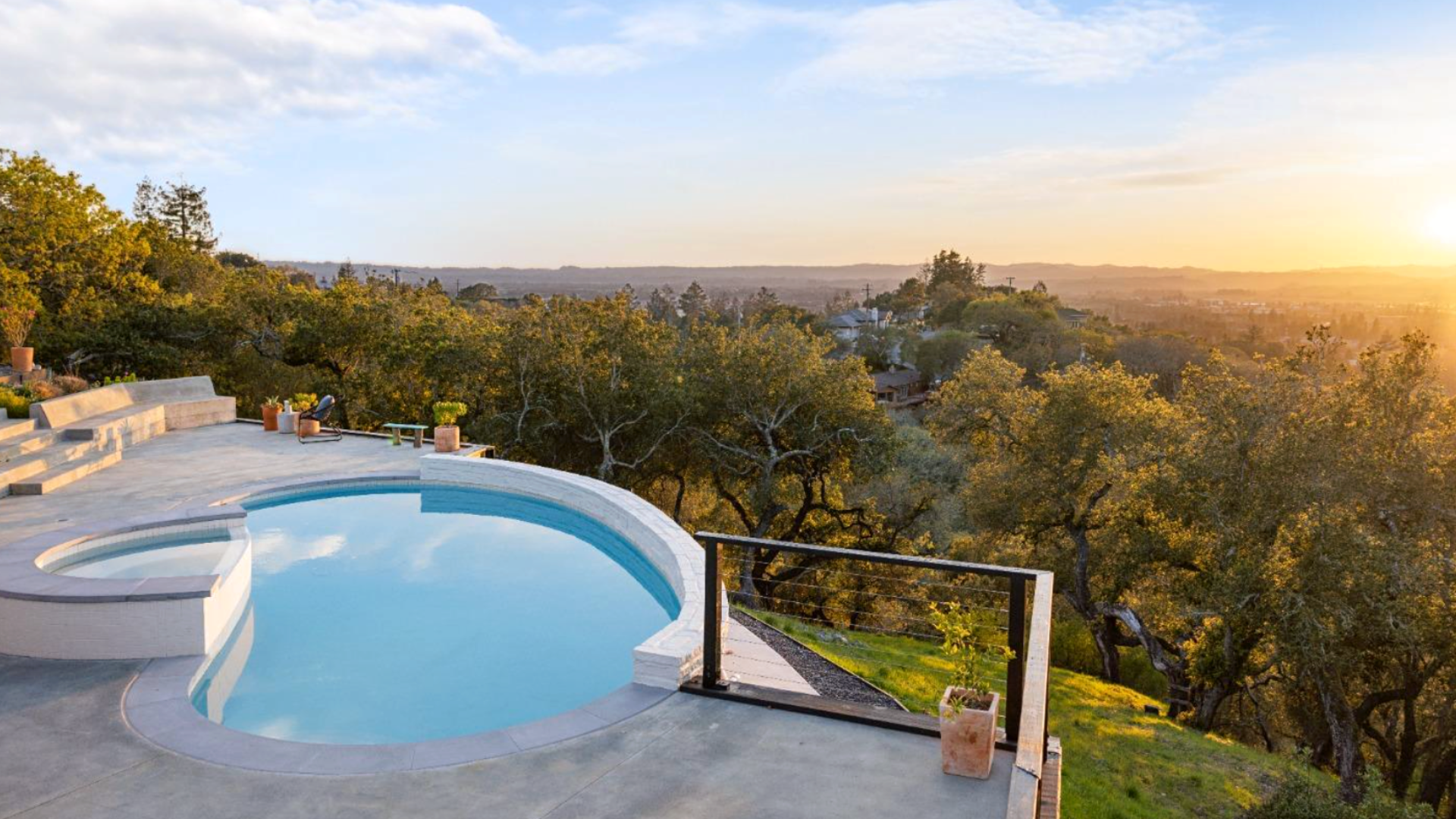 How To Choose A Pool Contractor?
There are in-house shops that will do a full backyard design and installation, including the pool although these are generally more expensive, as you are paying for the design and overall management and implementation of everything. Finding someone specializing in pools to build that component is often the better route to go and then finding someone to handle the landscaping element of the project. If you are super budget conscious could also use a service like Yardzen which is an online service that will design the yard and provide you with a scope of work for a tradesperson to execute (see this link for a full review of Yardzen)
What Are the Maintenance and Ongoing Costs?
When people think about putting in a pool, they will often only think about their dream of hanging out around with pool with friends and drinking a cocktail but pools do need a lot of care and attention.
In addition to the upfront cost of a pool, you also need to be prepared to pay approximately $200 per month for ongoing pool maintenance which includes a weekly service to sweep out leaves, check chemicals and ensure all the filters are clean
One of the biggest maintenance costs is ensuring its long term cleanliness which requires the pools' chemical balance to be maintained so that the water remains healthy. This is typically done by adjusting the pH of the water by adding chemicals such as chlorine or other alternative sanitizers as well as maintaining the correct hardness of the water through the addition of calcium carbonate. This is the single biggest reason most pool owners will employ a third party company to maintain their pool chemistry. In addition to adjusting the balance of the water, a regular pool maintenance company will also ensure the pool is cleaned through either automatic or manual vacuuming, bruising the walls, and cleaning the pool's filtration systems. Pools should also have overflows for when there is heavy rain, and auto-fillers or at least manual fillers tied directly into the pool so there is no external hose required.
As with any luxury amenity, a pool needs constant maintenance and will need to be repaired at some point. The most common expensive failure is the pool cover which always seems to break. Even if they don't break, a pool cover in full sun will likely need to be replaced every 6 to 8 years.
I heard a story recently of a pool company (who shall remain nameless) but they installed a pool and pool equipment but neglected to include a source of water in the drawings provided to the contractor. Even as someone who isn't a pool builder that would seem a pretty important requirement because pools need to have their water levels maintained through frequent topping up because of evaporation and simple splash out of water through usage.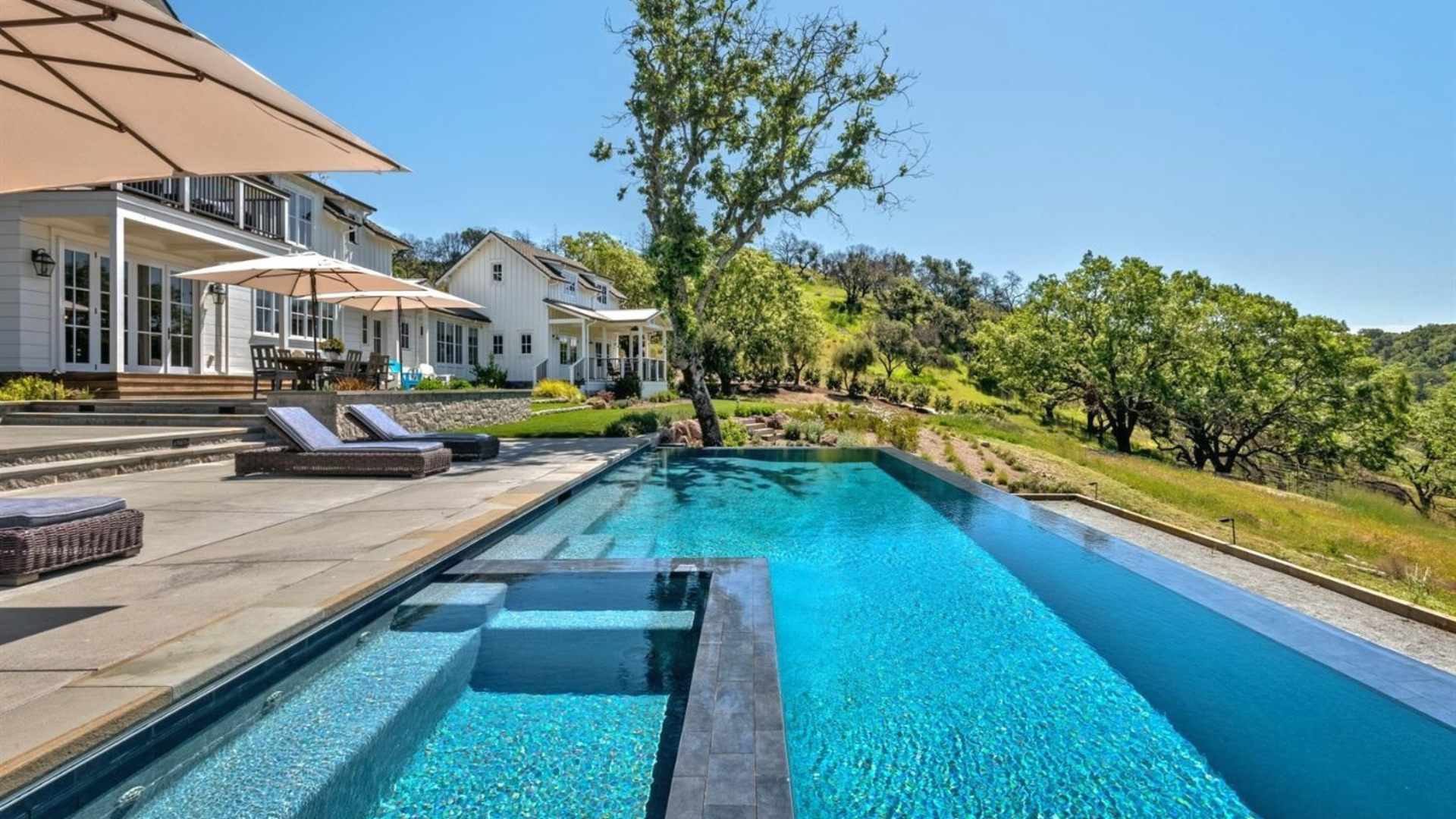 How Much Does It Cost And Do You Pay For It?
The costs of building pools have probably doubled over the past three years. I do have a couple of examples of quotes I can share to give you some ideas.
The first quote is from Red Rock Pools for a 36 ft x 18 ft pool with a depth of 3.5 ft to 7 ft, an in-built spa, a 6ft bench, and an 8ft by 7 ft Baja shelf. This pool did not require piers. The cost of this pool was $158,000
This second quote is for the cost of a 40 ft long pool by 20ft wide with a shallow end of 3.5 ft and a deep end of 6 ft. This is definitely a high end pool that includes an in-built spa, Baja shelf, infinity edge, and pool cover with full drilled piers. The total cost is $265,000.
With any pool quote, you also need to be aware of what is not included. For example, hauling dirt off-site will often not be included, any hardscaping around the pool, civil engineering costs, and site inspections, any damage caused by tractors hauling dirt and excavating and repair to any irrigation, utilities or other items buried in the location of the pool area.
I certainly haven't heard of any specific pool financing options over and above a personal loan although the most common financing is either a second mortgage or taking out a home equity loan.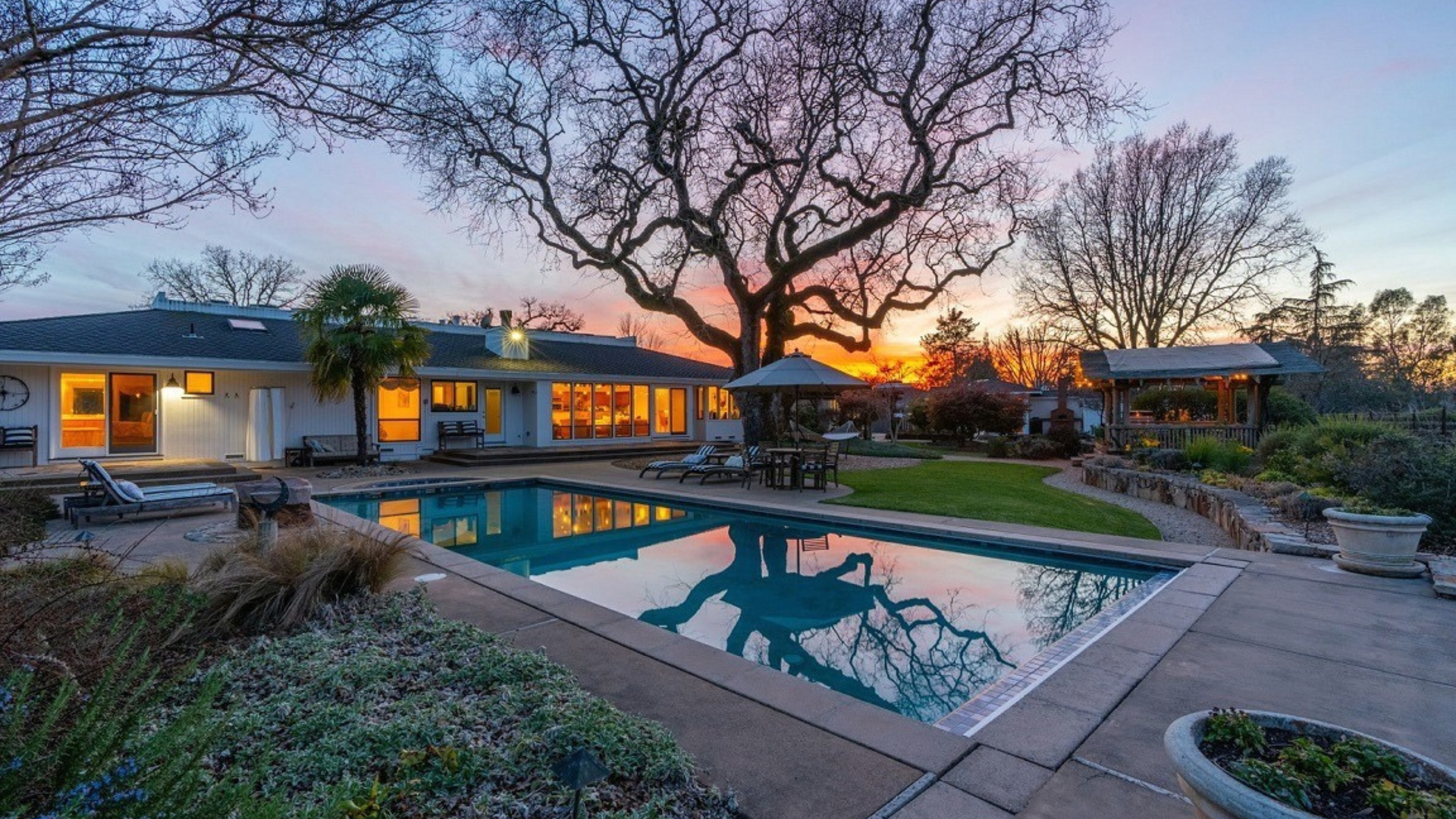 In Summary
If you are looking to own a place in wine country as an escape from city life, I am sure a pool is high on your list. If a pool is a must have, it is important to understand the overall upfront cost as well as the ongoing costs but most importantly to understand the things you need to consider as you purchase a property that could become a barrier to putting in a pool such as the location of the leach field. The good news is that if you do put a pool in it you will likely increase the value of your property by more than the cost of the pool. If you have a $2m+ property where an infinity pool really can be a wow factor it could increase the value of the home by as much as twice what it cost you to put it in.