We recently completed remodeling a fixer in downtown Healdsburg replacing everything including the wiring, plumbing, roof, the kitchen and the bathrooms (more on this project in another post coming soon). Once we finished the house, we looked out on a yard that was just a bare patch of dirt. It wasn't. quite the outdoor living experience we had imagined. Because we have a small downtown lot (6100 sq ft) we didn't want to employ a landscape architect but we did want to create a great living and entertaining space that fitted the contemporary feel of our home.
Enter Yardzen. My wife had obviously been searching online for landscaping ideas and the power of social media advertising started delivered ads in her Instagram feed for a new online design service called Yardzen. A few clicks later and we were starting our design journey with them.
Based in Sausalito, in Marin, but using designers offshore, the Yardzen process is very simple: photograph the yard, provide details of your budget and details of how you will use the yard, choose a style and furniture preferences and then, voila, they design your yard.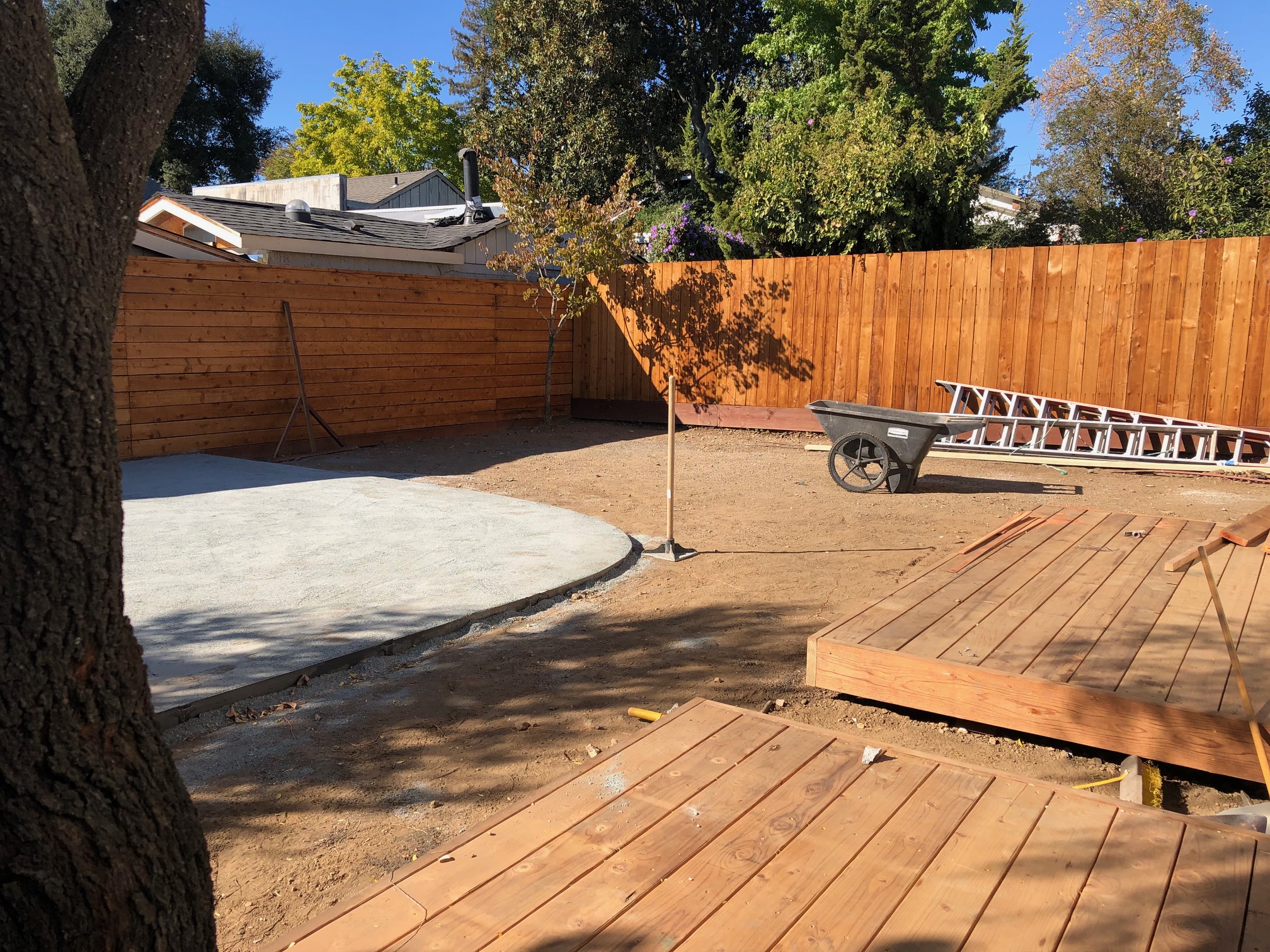 The first step in the process requires you to take pictures of your yard "before." The service helps guide you through all the different photographs, videos and measurements you need to provide as part of them creating the blank canvas for the design. In many ways, this is the magic of the service, because they use these initial images to create some very photo realistic renderings (more on this later).
In many ways we were lucky because we had a blank canvas apart from a dedicated seating area, an outdoor kitchen and concrete poured for the outside dining area. The rest of the space was up for grabs. We set a budget of $30,000 to include all the planting, hardscaping, irrigation, lawn, lighting etc. We were also very specific that we wanted a more contemporary feel to match our remodeled house. In addition to the budget, we were asked to be specific about the features we wanted in our garden. For example, as well as saying our focus was on entertaining and the need for some shade, we specified we wanted places to grow vegetables and plant citrus trees. We also wanted something low maintenance and with plants that were water conserving.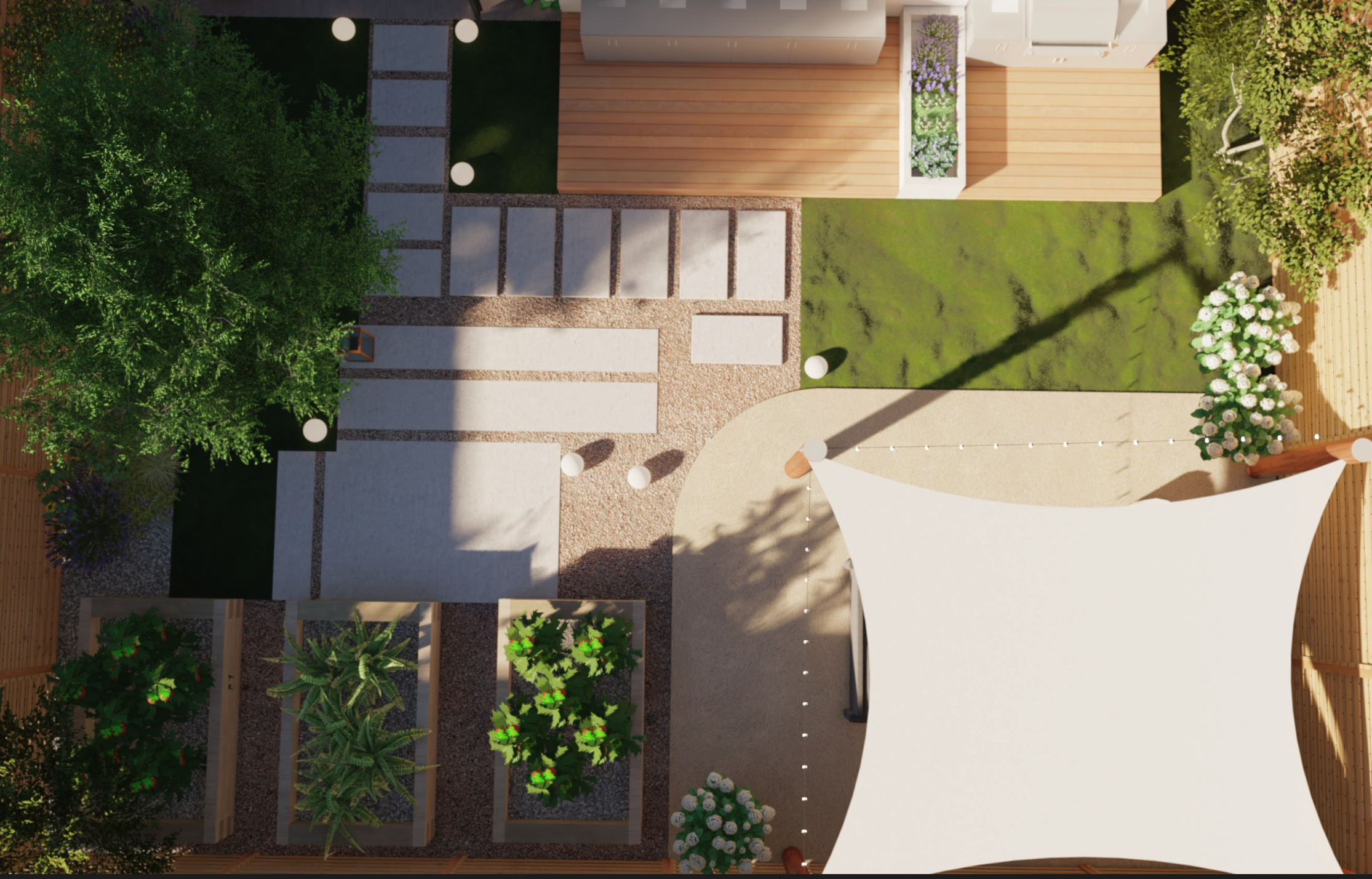 Once we had been through this process, we used their interactive interface to highlight different images we liked, selecting plant types, colors and furniture, as well as examples of yards that they had designed. I felt this part was very useful as part of, not just helping them understand what we wanted but for my wife and I to chat about what we liked and didn't like. Having reviewed everything, we hit submit and then waited, and waited, and waited. As time went on, it soon became clear that the combination of their social media advertising and Covid meant that they were a small start-up that was swamped with orders. We clearly weren't the only people designing, or re-designing their outdoor space.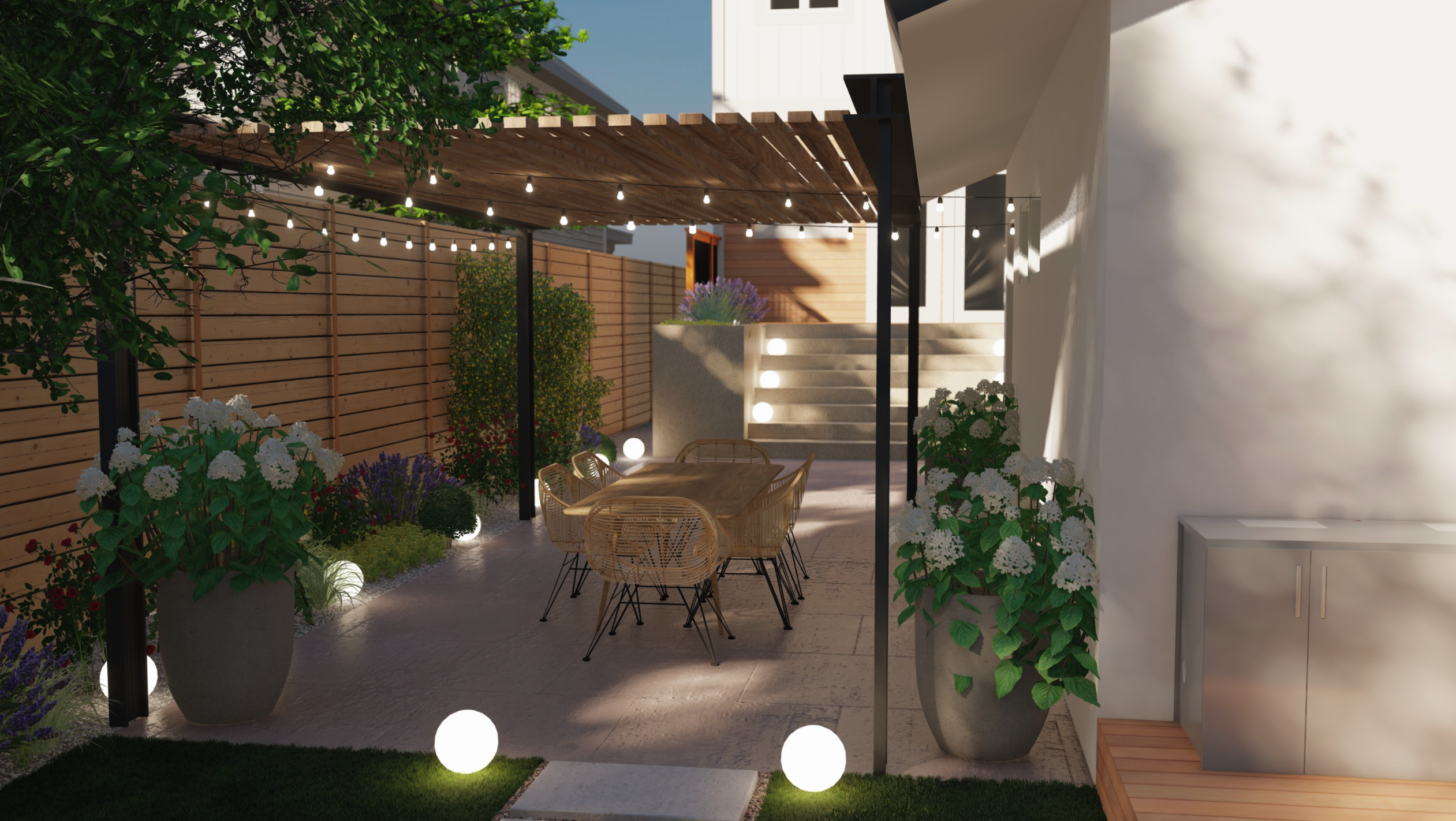 After about 4 weeks, at least a week later than planned, we got our first designs back. They weren't perfect but they were very impressive. The company has clearly invested in a great technology platform to transform our basic photos and videos into high quality 3D renderings, complete with outdoor lighting. The overall layout and design they came up with on the first pass is very close to what our garden looks like. Some of the biggest changes we made were the look and feel of the materials, some of which felt a bit old fashioned. For example, the Pergola they included, felt more like something from a different generation.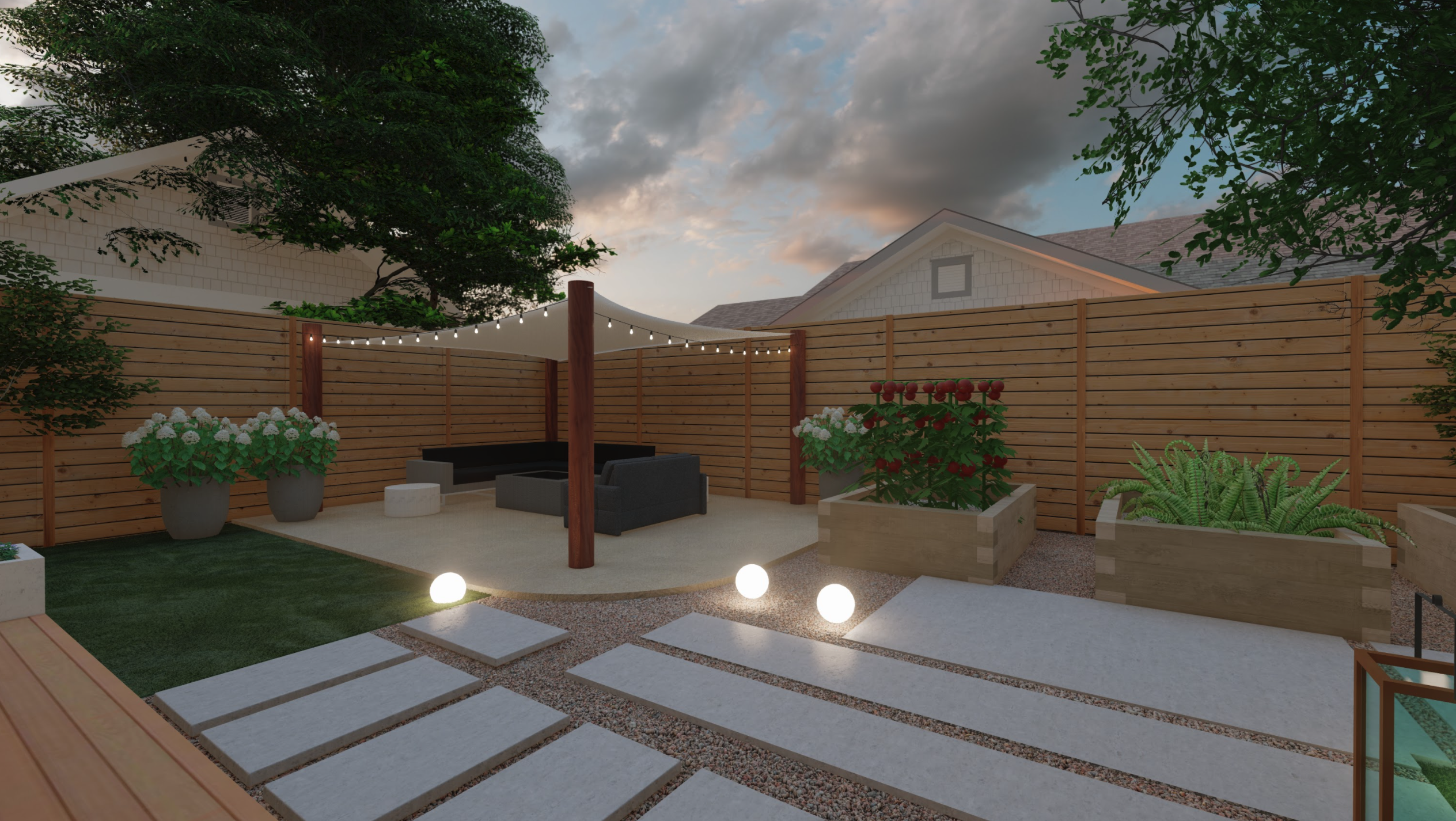 As my wife will attest, the process of giving them feedback and getting any changes done was very painful. Highlighting their emphasis on technology, it was very hard to talk to a human. Any emails sent were met with an automated response. Escalating our concerns to the "design director" also fell on deaf ears or rather was met with an automated email response! We did finally get a response, but it was a painful process.
As part of the finished plans, Yardzen produced a list of plants as well as a list of all the products highlighted in the design including furniture, lights, sun shade, Pergola and all the materials. The idea being that it generates a shopping list for you to go and purchase your yard. Yardzen also promotes the fact that it will put you in touch with a landscape contractor who will execute the plan. We did ask to be put in touch with someone, but by the time the connection had been made, we had already got in touch with a local contractor and had started working with them.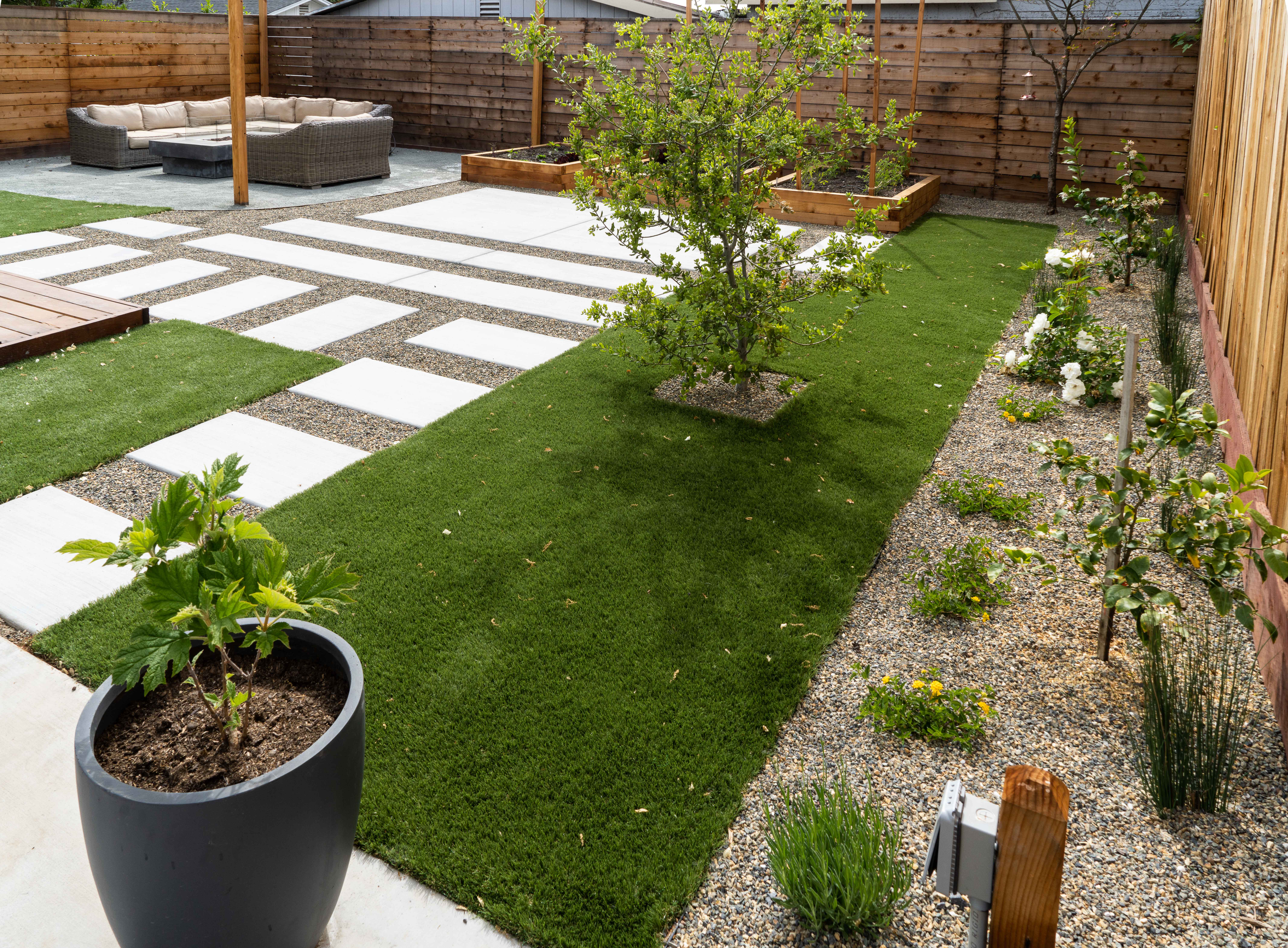 We gave our plans to the contractor and after an initial hiccup where he took the plans as a general guide versus being a blueprint, he executed them floorlessly with no fuss and for a lot less money than the recommended Yardzen contractor. Overall we are really happy with the result. We are still putting the finishing touches on it, but we are excited to start enjoying it now summer is here.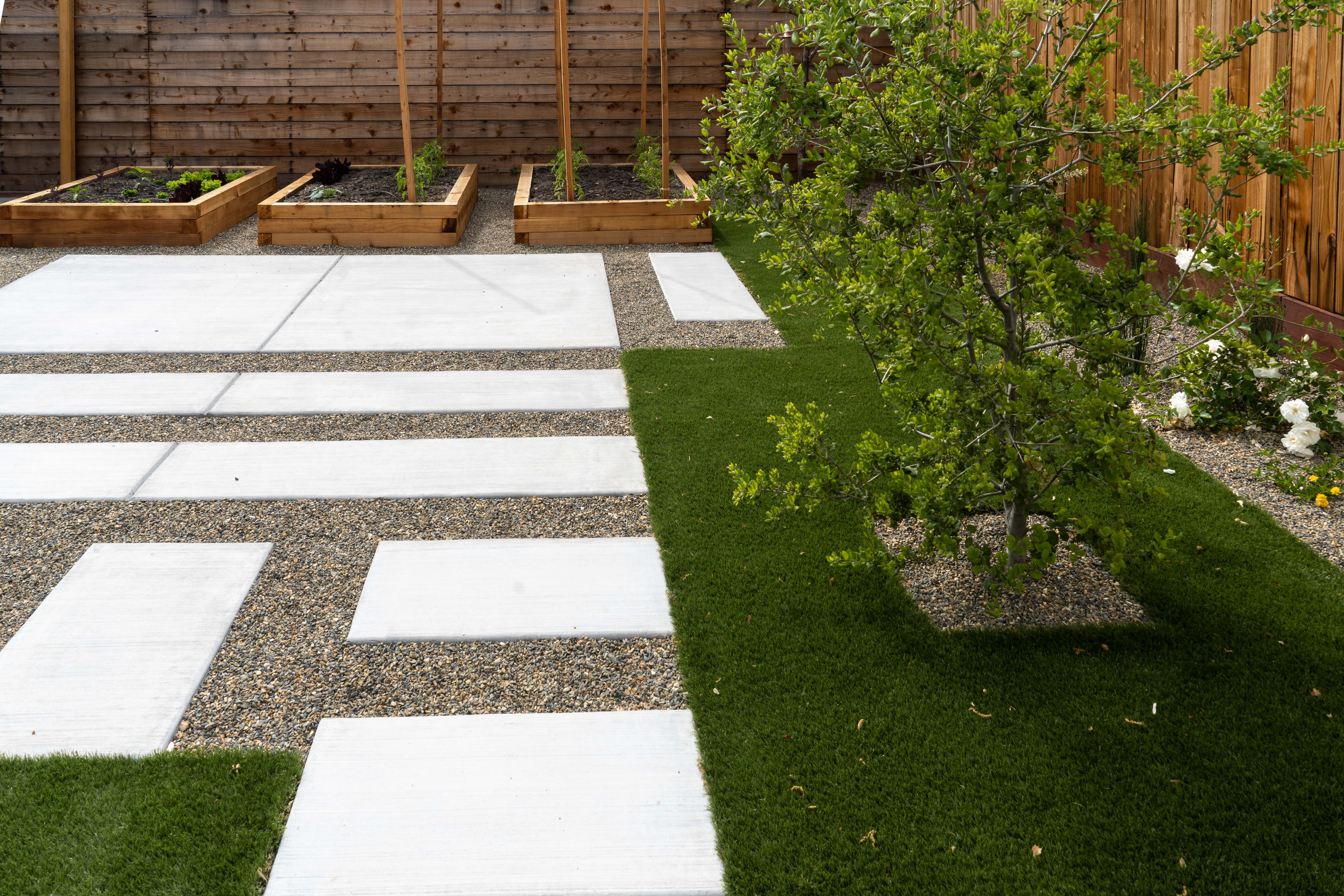 Overall Yardzen is a great concept. For just $995, we got a yard designed that looks great and is perfect for how we will use it that we would never have been able to design ourselves. Not only that, but we went from a piece of dirt to having the yard completed in a couple of months. It's a shame that the company has been set up by some techies who have lost sight of the need for a personal touch. It would be so easy to insert a few human touch points into the process to complement the tech wizardry of the 3D renderings. Let's face it, automated emails can't really be counted as customer service. If they can create a better customer service experience, they will be unstoppable.