Every day I talk to clients looking to invest in Sonoma county real estate, and in particular, in a vacation rental property. But where are the best areas to buy a vacation rental in Sonoma County? How should you go about identifying the ideal neighborhoods to purchase a vacation rental? The answer to this question is that it is complicated. If there were no limitations imposed by the County or by Cities then it would be a simple case of identifying the locations that attract the most income for the lowest purchase price.
I have numerous blog posts that can help you understand the different cap zones, exclusions zones and land use limitations such as this one which lays out the new rules that came into effect once the moratorium ended in May of this year or this flow chart which shows you the different decision criteria. In this blog post I will highlight the key areas within the county where we see the highest performing vacation rentals by gross income. I will also share what I call the Vacation Rental Index for each area which highlights those markets which have the highest ratio of Gross annual income to purchase price.
The good news is that there are opportunities to purchase a vacation rental in all the key markets in the county it is all about knowing where to look. For example, a large part of Guerneville is now off limits when it comes to vacation rentals but there are still properties that come on the market that are eligible to get a permit. They are just a lot harder to find but it is possible. The good news for committed buyers is that when they do find one you know that there will be a very limited number of new vacation rentals. In all likelihood the number will reduce as existing vacation rental properties are sold and taken out of the pool for a new buyer. If you are interested in seeing a map of where all the vacation rental properties are within the county here is map showing the location of all current permits issued
I haven't attempted to analyze every market but I have focussed on those markets where I see most interest and which I know are the best performing. The markets I analyzed using AirDNA data are Glenn Ellen, Guerneville, Healdsburg, Jenner, Occidental, Santa rosa, Sebastopol and Sonoma. Some of these areas such as Sonoma and Santa Rosa cover a huge area and as a result have 496 and 523 active vacation rentals respectively. Other areas such as Occidental and Jenner are a lot smaller with 46 and 49 active vacation rentals respectively.
If we look at the chart below we can very quickly see the areas that have the highest occupancy levels or the highest median income levels.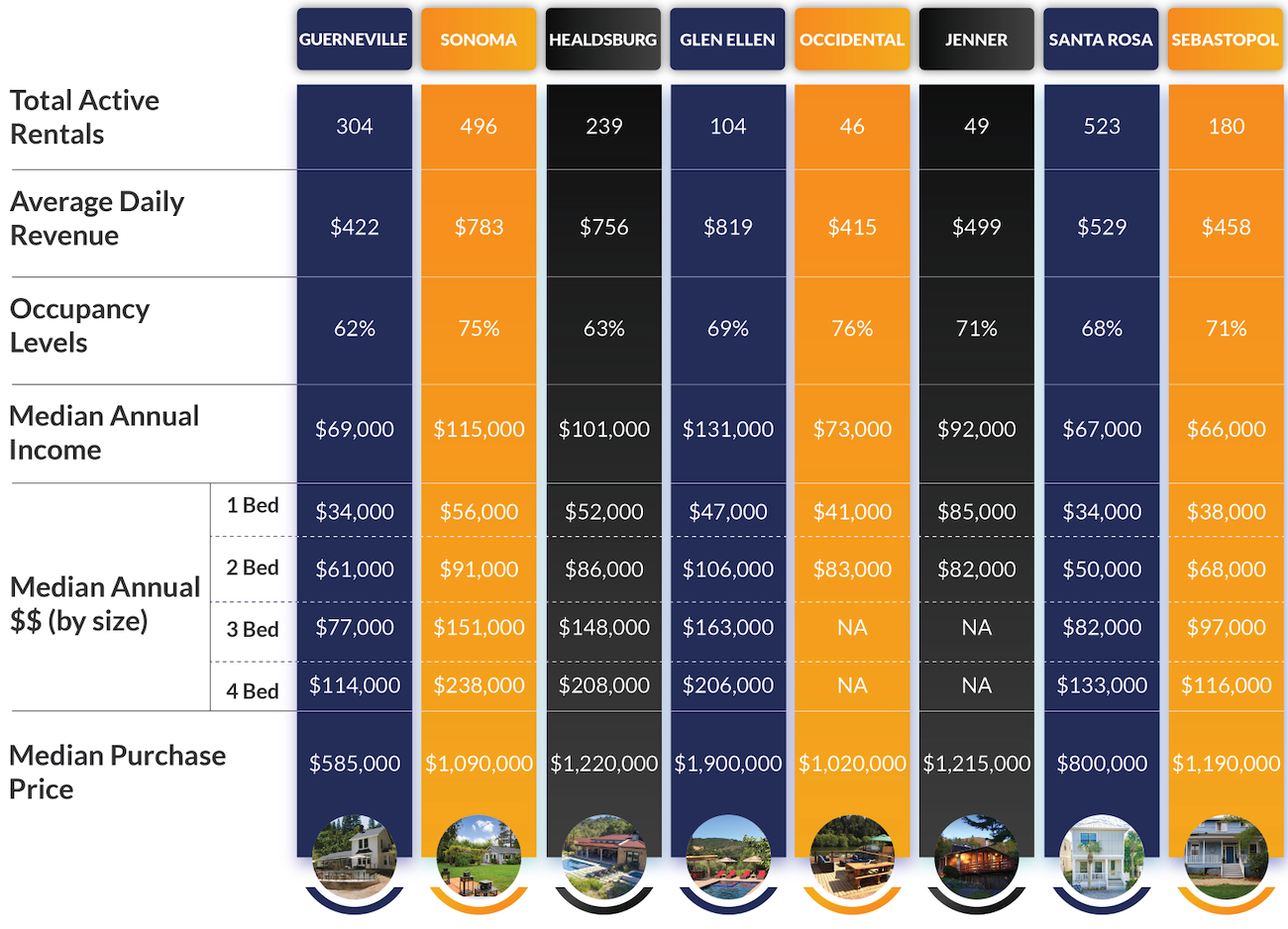 Overall the best performing market is Sonoma when we look at the overall investment rating from AirDNA which takes into account various factors including rental demand, rental growth and seasonality. While Sonoma doesn't have the highest Median Monthly income across all property sizes (Glenn Ellen has the highest Median Monthly Income) it does have some of the highest performing properties across all sizes of property. It also has the highest average occupancy rate at 75%. In the analysis below I refer to the Vacation Rental index which is calculated as follows:
Median Purchase Price
--------------------------------- = Vacation Rental Index
Gross Median Annual Income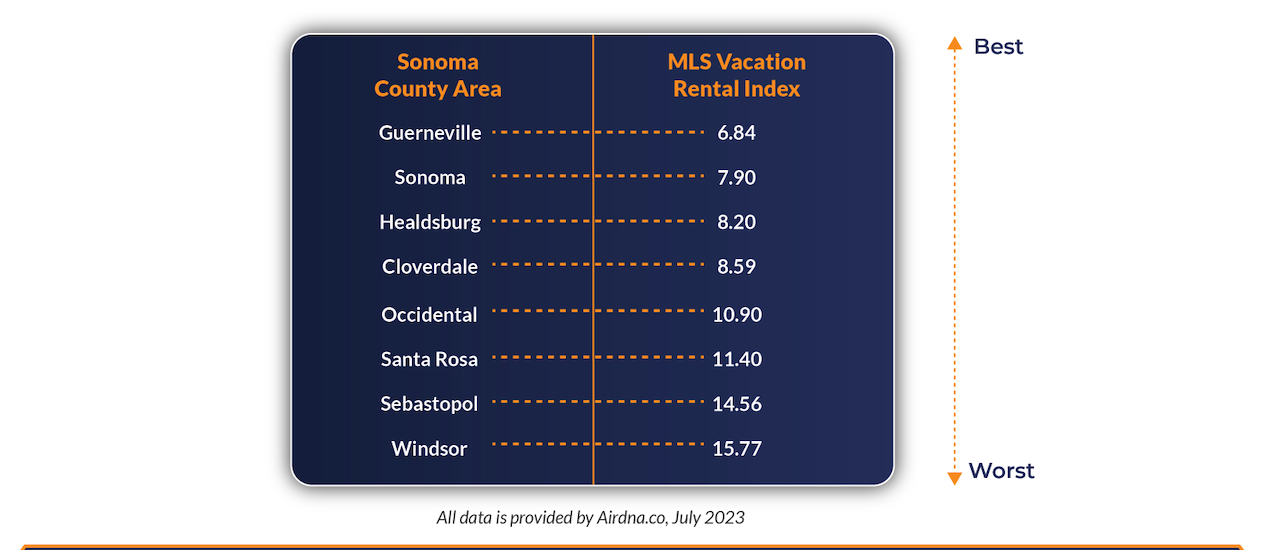 In the video below I talk about the best neighborhoods to purchase a vacation rental in Sonoma County helping to break down the top locations within some of the larger areas such as Santa Rosa and Sonoma as well as some of the areas such as Guerneville and Healdsburg where there are numerous restrictions in place.

Where Are The Best Locations In Sonoma County For a Vacation Rental?
Guerneville
Guerneville has always been one of the hottest places to purchase a vacation rental because not only is it a very popular location for visitors because of the attraction of the Russian River but also because the median home price is among the cheapest in the county making it within financial reach of the most number of people. While the median purchase price $528,000 the median annual income is $69,000 giving it the best ratio of the Purchase price to Gross income (or Vacation Rental Index) score of 8.48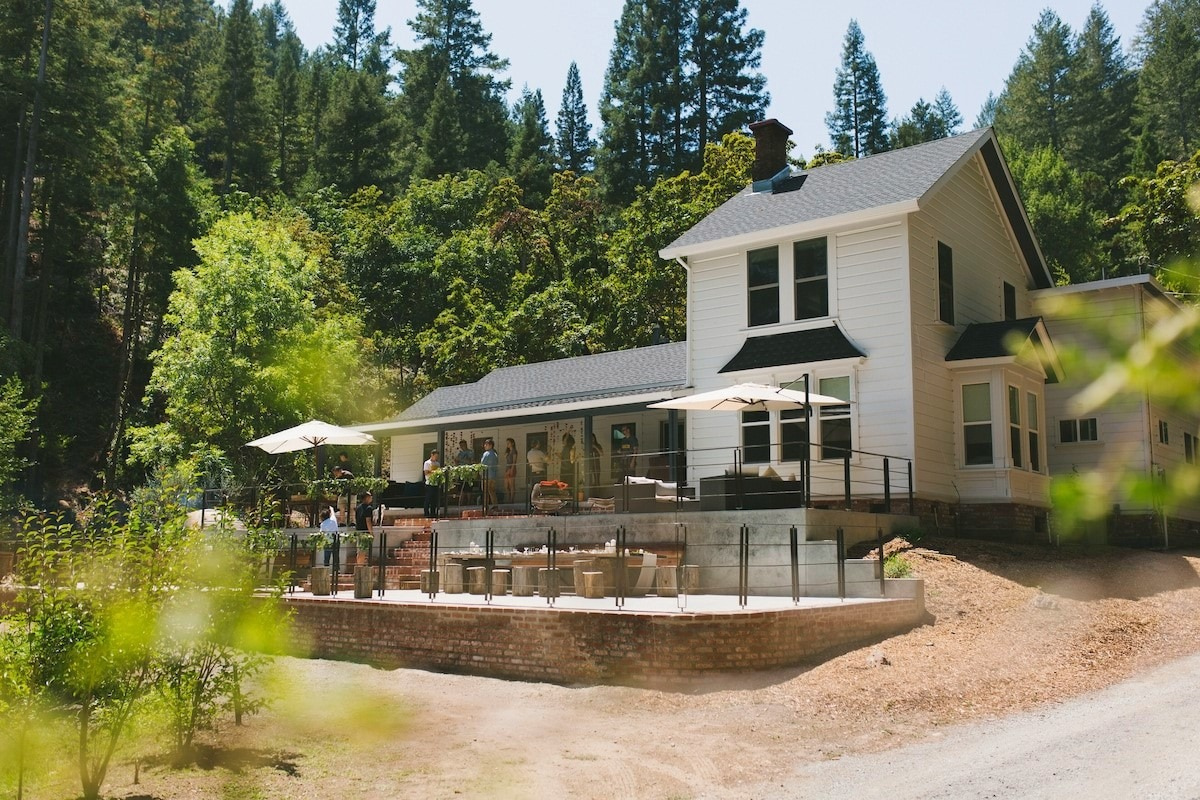 For many markets, the booking lead time is over 100 days but perhaps because of the lower average daily rates (ADRs) the booking lead time for Guerneville is 61 days despite the fact that there are 304 vacation rentals in a relatively small area. Just because properties are cheaper in Guerneville it doesn't mean you can't generate some very healthy gross incomes. For example one of the highest performing vacation rentals is a 4 bed home generating $241k per year. My guess is the home would be valued at between $1.5 and $2m. There is another home that was recently on the market for $3.5m but would be sold for nearer $3m that is generating $514k per year with an average ADR or $1,503.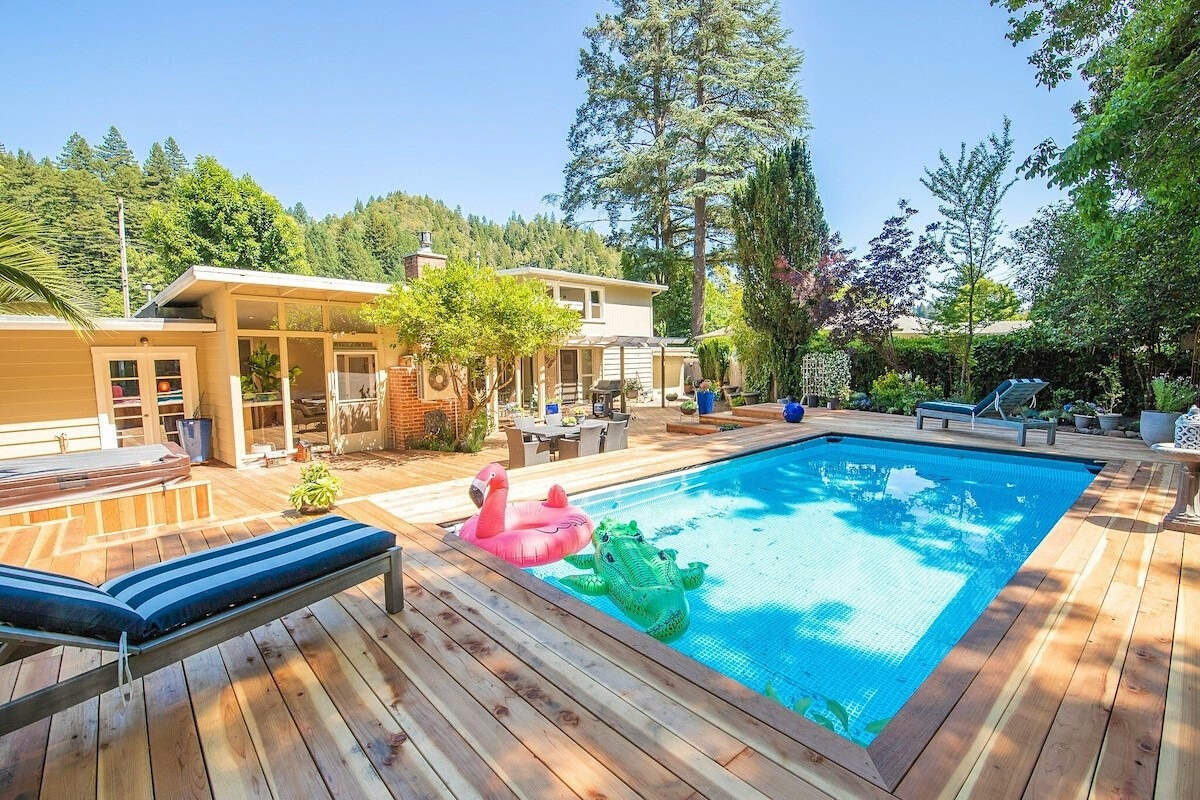 Healdsburg
Healdsburg (along with Sonoma) will always be a great place to purchase a vacation rental because of the number of visitors that are attracted to what are the two most visited towns in Sonoma County. The challenge with Healdsburg is finding places just outside the city limits that would qualify for a vacation rental permit. The good news with the latest restrictions is that any active vacation rental property is only going to get more profitable because of the limited new inventory that will be going onto AirBnb. While the median gross annual income is $101,000 in third place behind Sonoma and Glen Ellen, the higher house prices mean that it is fourth on the list when we look at the Vacation Rental Index ranking. There are currently 239 active rentals in the Healdsburg area (which actually covers 188 sq miles) but the most profitable ones are those that are within easy access of the city and the local amenities.
However, Healdsburg has the best performing 3 and 4 bedroom properties in the county showing the true potential of this market for the best properties. The best 3 bedroom and 4 bedroom properties earn their owners $410k and $826k respectively. Of course to perform in the top 5 percentile of properties, the property has to check all the boxes from location, an appealing aesthetic, a wide variety of amenities such as a pool not to mention service levels to get 5* ratings on the the various platform.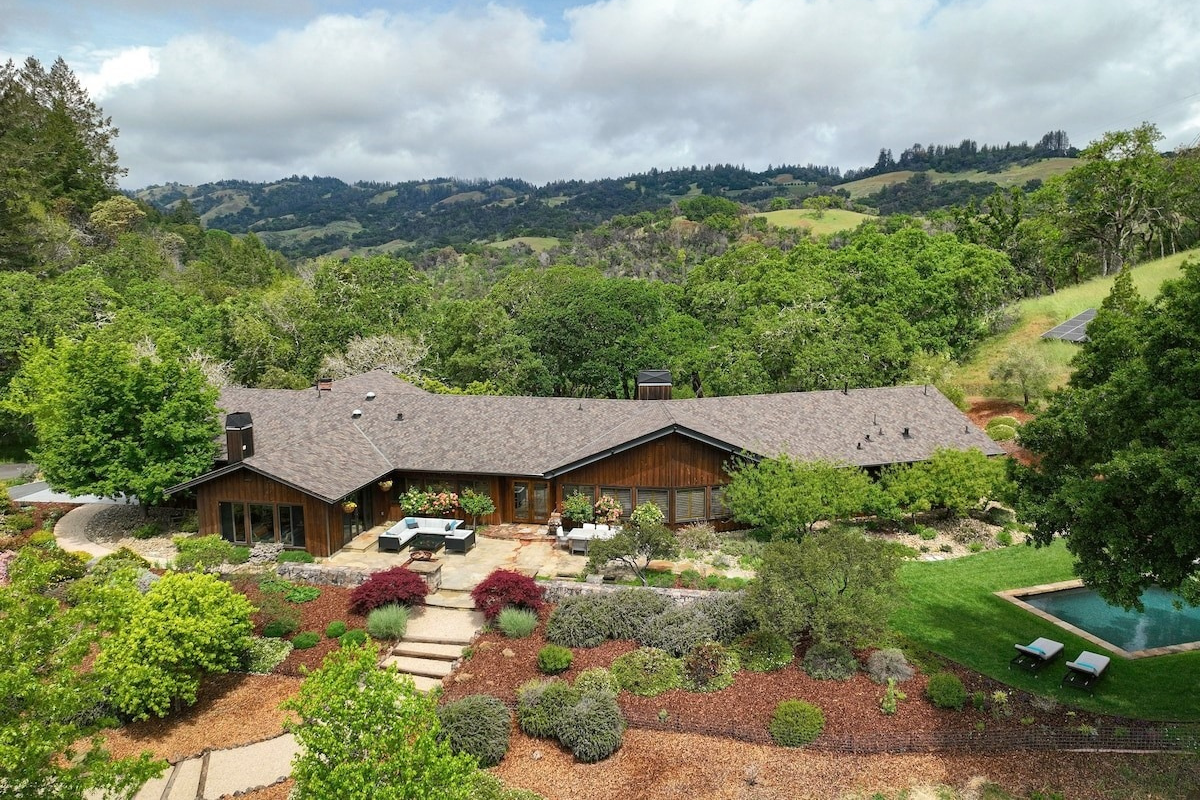 It is interesting that the highest performing 4 bed home is not actually in one of the best locations because it is down the not so fashionable Mill Creek Road proving that you can create a top performing property if you curate the right visitor experience. (If you are interested in how to create a Profitable vacation rental, check out this blog post where I interviewed a so-called Airbnb influencer who recently published a book called profitable properties).
Sonoma
While having a total of 496 active vacation rentals, Sonoma properties perform well with a vacation rental index score of 9.48 which is second only behind Guerneville. While there are numerous places outside of Sonoma city limits where vacation rentals are not allowed, there are still plenty of pockets where it is possible to find one. There are even some places that are actually on city sewer but not in city limits which qualify which is a real plus when it comes to getting a vacation rental permit for the most number of people and bedrooms.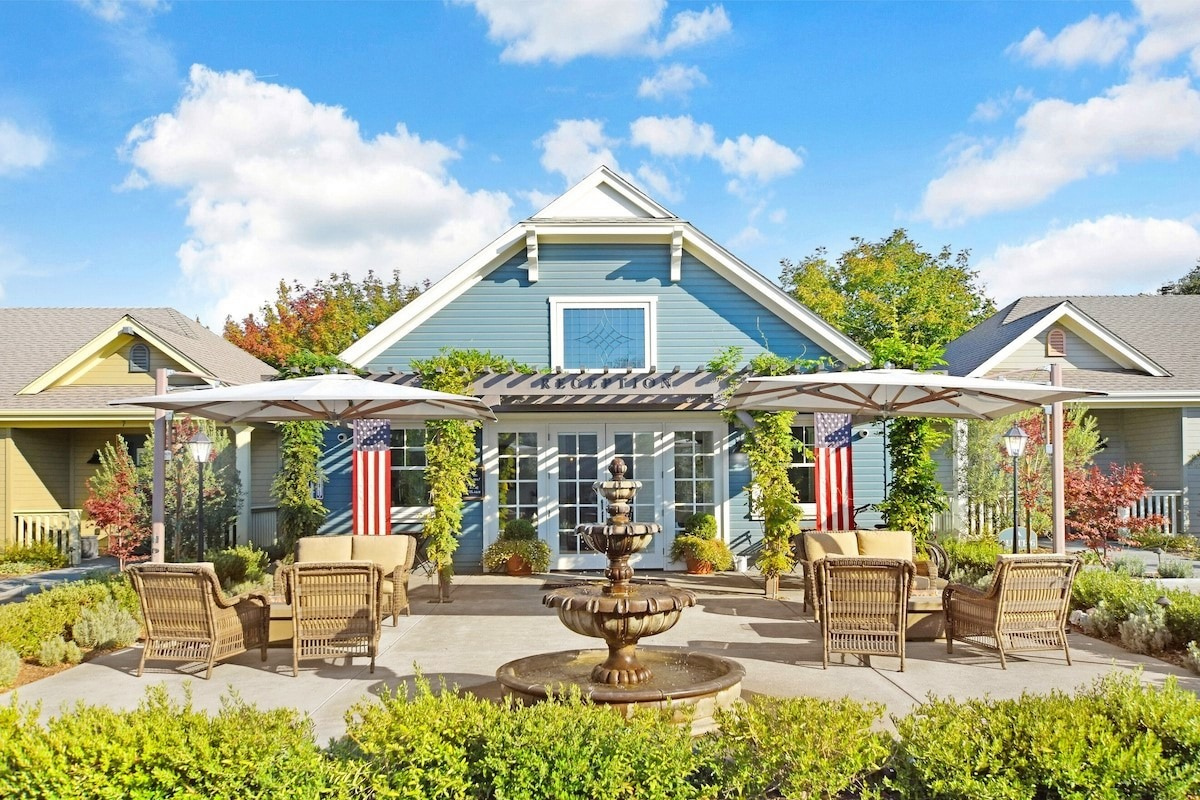 The star of the show in Sonoma is this 7 bed property which is just off Arnold Drive that is earning $1.6m per year for its owner with a nearly $6000 nightly rate. This property is clearly a multi-million property but annual income at these levels is impressive nonetheless. At the other end of the scale is the best performing 1 bedroom property in the county which is grossing $141k per year. This property is all about location, location, location being located very close to the Sonoma Plaza but still qualifying for a permit by virtue of its zoning.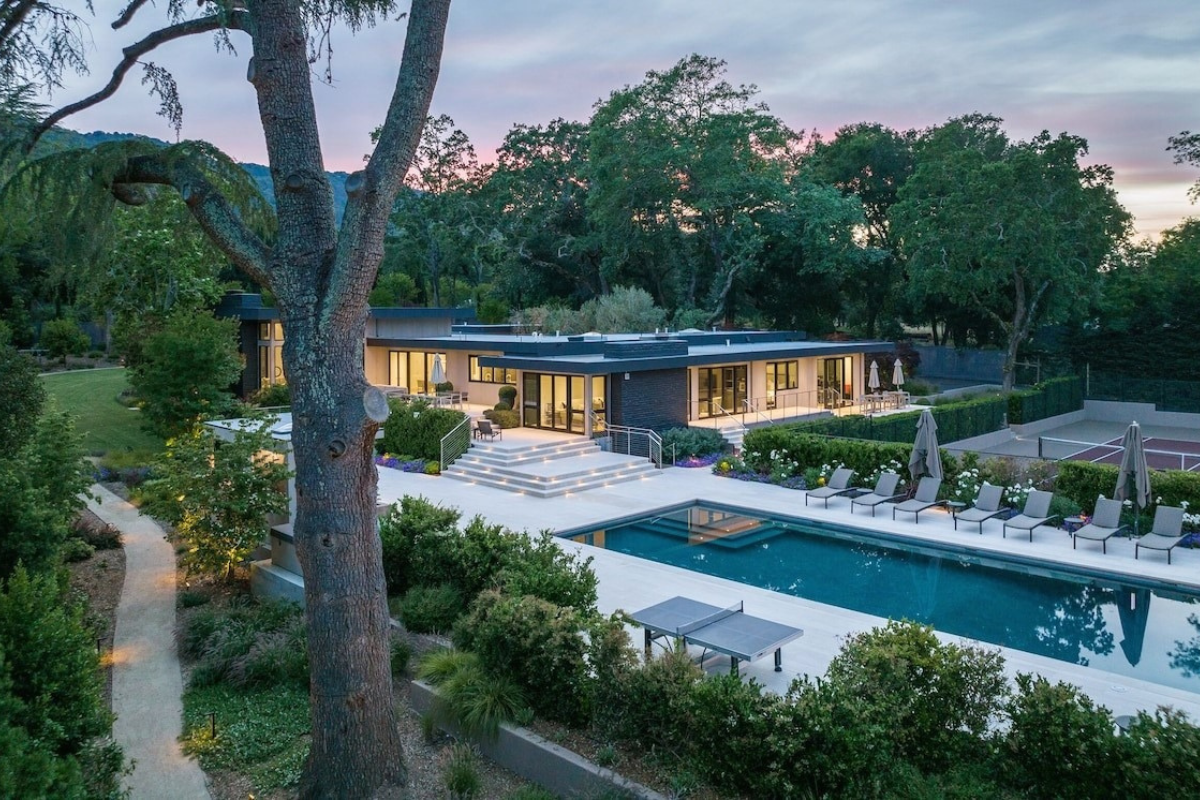 Jenner
While the moratorium was in place the coastal region was a safe haven for vacation rental investors because of the lack of requirement for a permit. Moving forward this will still be the case but later in 2023, coastal areas will need a business license to operate. As of now, there will be no limitations on a property based on the underlying zoning or location. Over the past couple of years, Jenner and the coastal region overall, have seen significant house price appreciation to the point where while the median price is currently $790k, in reality, any turnkey vacation rentable property will likely be over $1m.
However, the gross income data for Jenner is the 4th highest behind Sonoma, Healdsburg and Glen Ellen with a median income of $92,000. In fact, out of all the markets analyzed, Jenner had the highest grossing income for a 2 bedroom, 2.5 bath home out of all the markets analyzed. This home secured an income of $287k over the year at an average daily rate of just over $1000.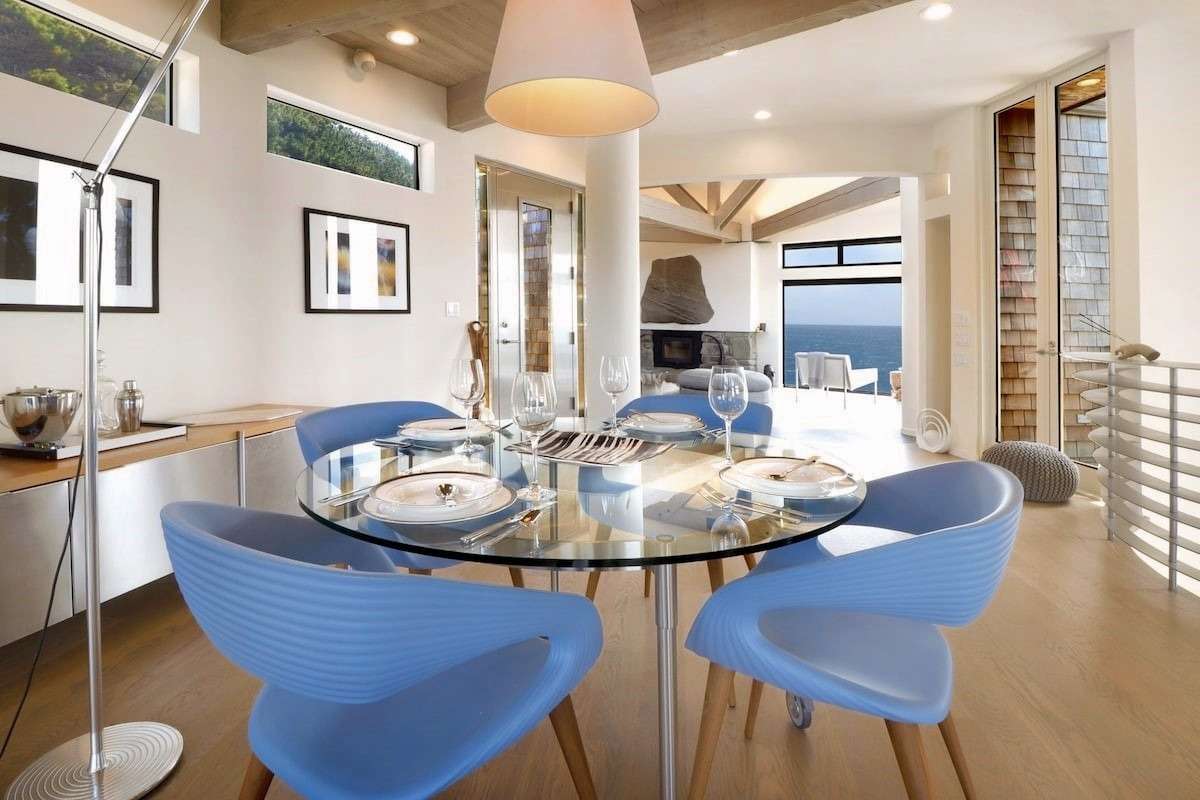 Glen Ellen
Glen Ellen (and Kenwood) have always been strong markets because of their proximity to San Francisco but also a large number of wineries and the Glen Ellen Star restaurant which is an attraction in its own right. There is a limited supply of vacation rentals in Glen Ellen because not only is it a small town but a lot of the areas are covered by an exclusion zone or a cap which is already saturated. In total, there are 104 active vacation rentals that have an average daily rate of $819.
When comparing this market against all of the other markets it has the highest gross median income of $131,000 across all property sizes, however, it is also the area with the highest median home prices at $1.68m. Part of the reason the cost of homes is so high here is that many of the homes that have been selling recently are all new build homes after the original homes were destroyed in the fires. This high purchase price is reflected in a poor ranking in the Vacation rental index with a score of 14.8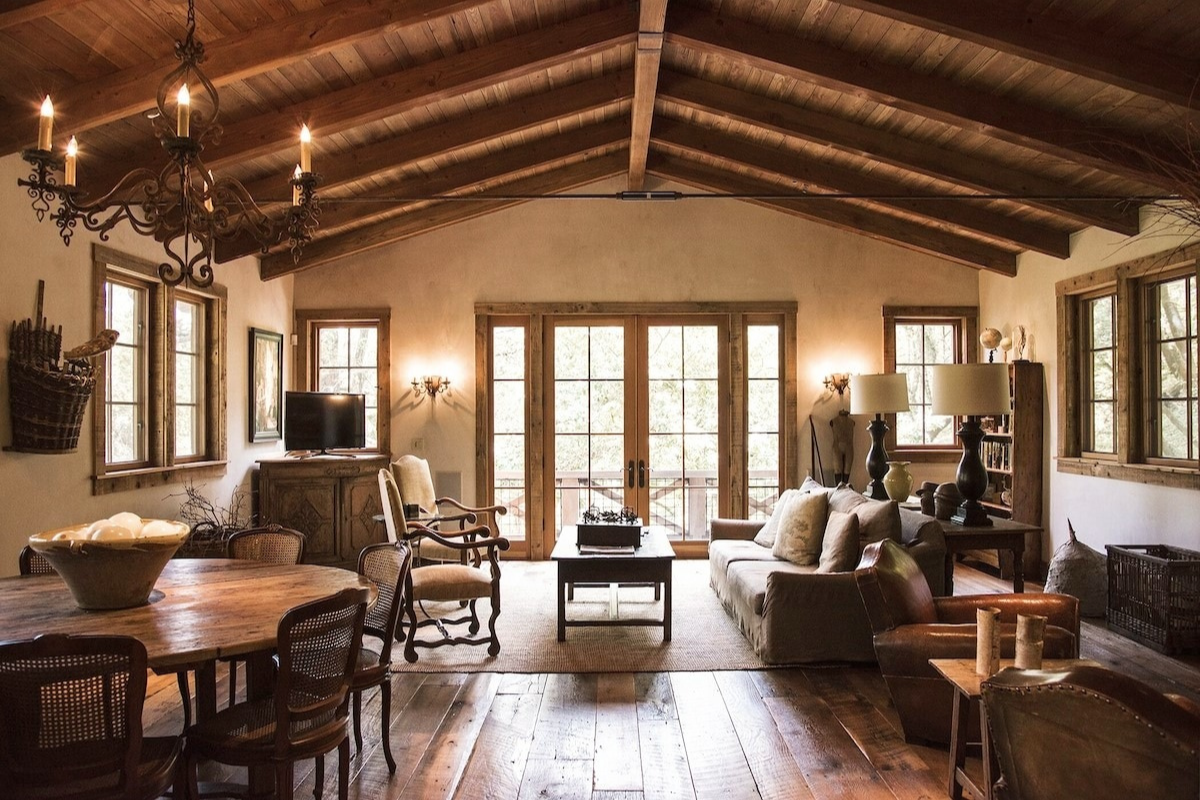 Across the board, the homes perform well from a gross income perspective with this 2 bed home netting $241,000 and this 3 bed 2.5 bath home grossing $367,000. Interestingly the best performing 2 bed home is not eligible for a vacation rental permit so instead it operates as a farm stay using bee hives as the income producing agricultural activity (this is way to get a permit for a home that is LIA zoned for example)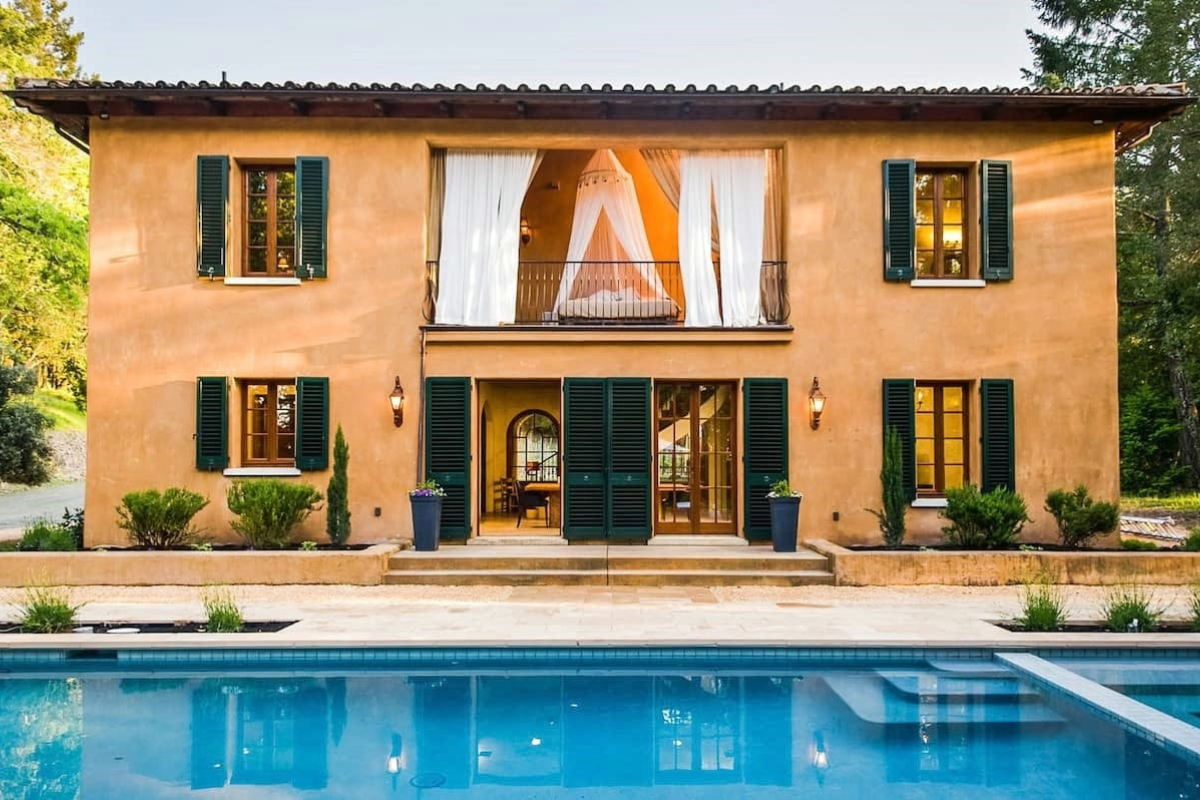 Santa Rosa
When it comes to Santa Rosa, unincorporated, there are a lot of different areas it is worth considering depending on what you are looking for. The most popular areas for a vacation rental are in the Bennett Valley area, or north of Hwy 12 on the way into Santa Rosa, on the west side of the 101 out towards Sebastopol or else in the northeast just outside of Fountaing Grove out near Larkfield/Wikiup. Because there is such a diverse range of properties, the income data is also all over the map. The most successful 1 bedroom place is bringing in just over $104k per year and is located just north of Highway 12 while the best performing 4 bed place is in Bennett Valley and is grossing the owner $576k per year. The highest grossing 3 bed place earning $275k per year is on the northeast side of Santa Rosa in the hills between Napa and Sonoma. This is a great location because it is appealing to guests who want to visit wineries in both Napa and Sonoma.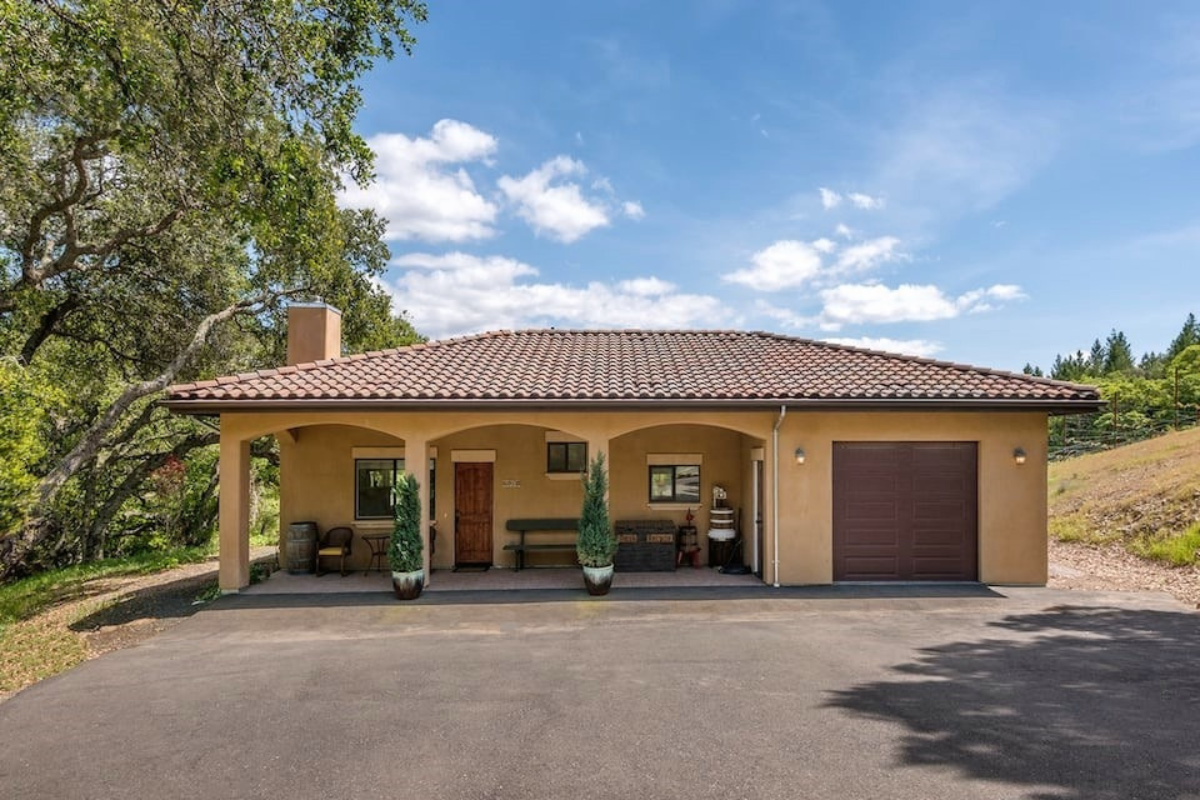 While the number of bedrooms is key to maximizing income so too is the ability to be able to advertise an additional 2 guests so you might have a 4 bed place but can advertise it as sleeping 10. This is where it pays to have a property that is outside of the city limits of Santa Rosa but is on the city sewer because this will make life a lot easier when it comes to qualifying for the maximum number of people as guests.
Sebastopol
Over the past few years, Sebastopol has definitely been on the rise among people from the Bay Area looking for a second home which has resulted in some of the biggest house price gains across Sonoma County. When it comes to locations for a vacation rental the prime area is in the northwest corridor out towards Occidental and north towards Graton. The area to the south of Sebastopol feels a little more like Petaluma with ranches more common than vineyards.
If we look at the overall performance of homes in Sebastopol the average ADR's don't seem to match some of the other areas. I personally love this area, and many people are attracted to it because historically this area, west of 101, has not been impacted by fires in the same way that the areas to the East of 101 have been. However, the incomes are lower. That being the best 4 bed place, located in that northwest corridor just north of Green Hill Road is bringing in $369k. The best 3 bed place is earning just $213k which I do find surprising until I looked where it is and it is well south of Sebastopol. I can't help feeling if there was a great 3 bed vacation rental on the northwest side near Sebastopol City it would be a lot better. Perhaps there is an opportunity there!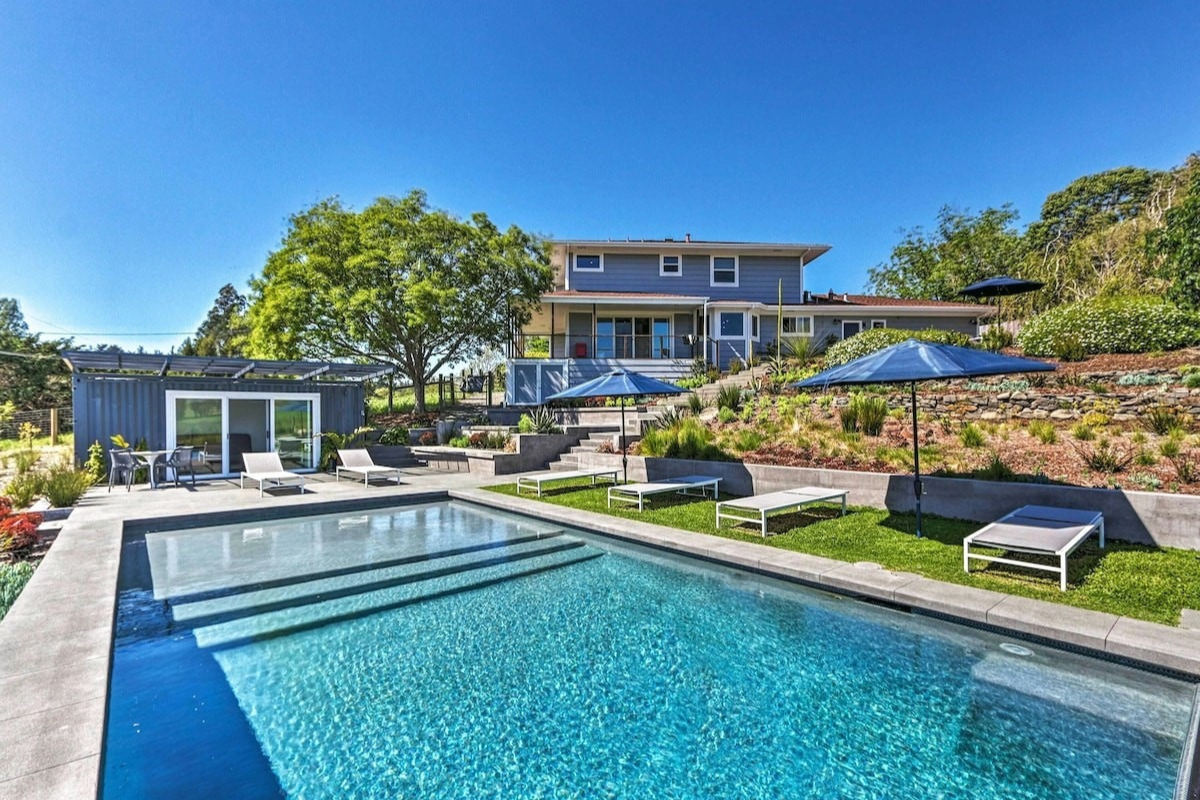 Occidental
And finally Occidental. This is another area that has become really popular over the past few years with median prices rising to a heady, $1.02m. It is equidistant between Sebastopol and the coast and has the feel of the Russian River with lots of towering redwoods and a real hub for cycling in west county.
The area has a wide diversity of properties from 1 bedroom cabins in the area around Camp Meeker such as the top 1 bedroom place that earns $61k per year through to a 5 bed mini-compound off one of my favorite roads in the county, Coleman Valley Road (a "must-cycle" road if you are into cycling) which brings in $245k per year. There are only a total of 46 vacation rentals in the area most of which are 1 and 2 bedroom places so there isn't sufficient data to be able to pull average daily rate data and median monthly income for 3 and 4 bed places.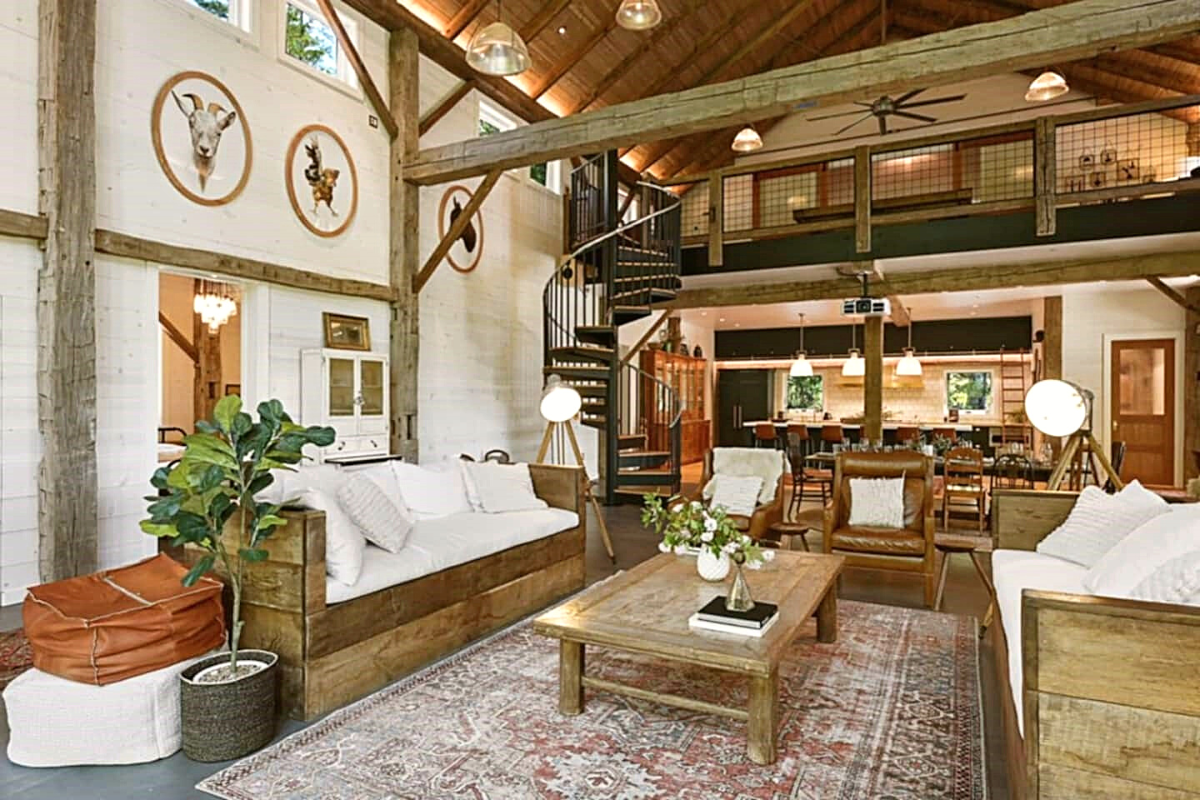 In Summary
If you are looking for a pure play investment, there are definitely some areas where you will see the biggest returns either based on proximity to amenities or a town that greats visitor traffic or based on the fact that the property is more like a self-contained resort. That being said, as the data suggests, if you can create an experience that puts your vacation rental in the top 5 percentile of properties in an area, it will deliver returns. In Sonoma County, it is no longer possible to buy any qualifying property and expect the returns to follow. You need to have a clear idea of the experience you are looking to create for guests and deliver. I recently interviewed, Daniel Rusteen who has just published a book called Profitable Properties (see the post here) and he summed it up when he said, owning a vacation rental is not passive income. As well as choosing the right property to purchase, you have to invest time and effort to develop a property that performs above average.