Have you ever got an automated alert from an agent via the MLS? If so, you probably think it sucked. The user experience is really clunky, it certainly isn't mobile-first and it is hard to provide meaningful feedback to your agent.
We have invested in a platform to help improve the buying experience for our buyers, as well as provide a collaborative tool that means our clients find their dream home that much quicker.
1) Whenever we share a prospective home with a buyer, the images of the photos are all organized by room making it super easy to check out the kitchens in a list of houses if that is what is most important to you. When you compare homes all the pictures of the kitchen, yard, master bath are all side by side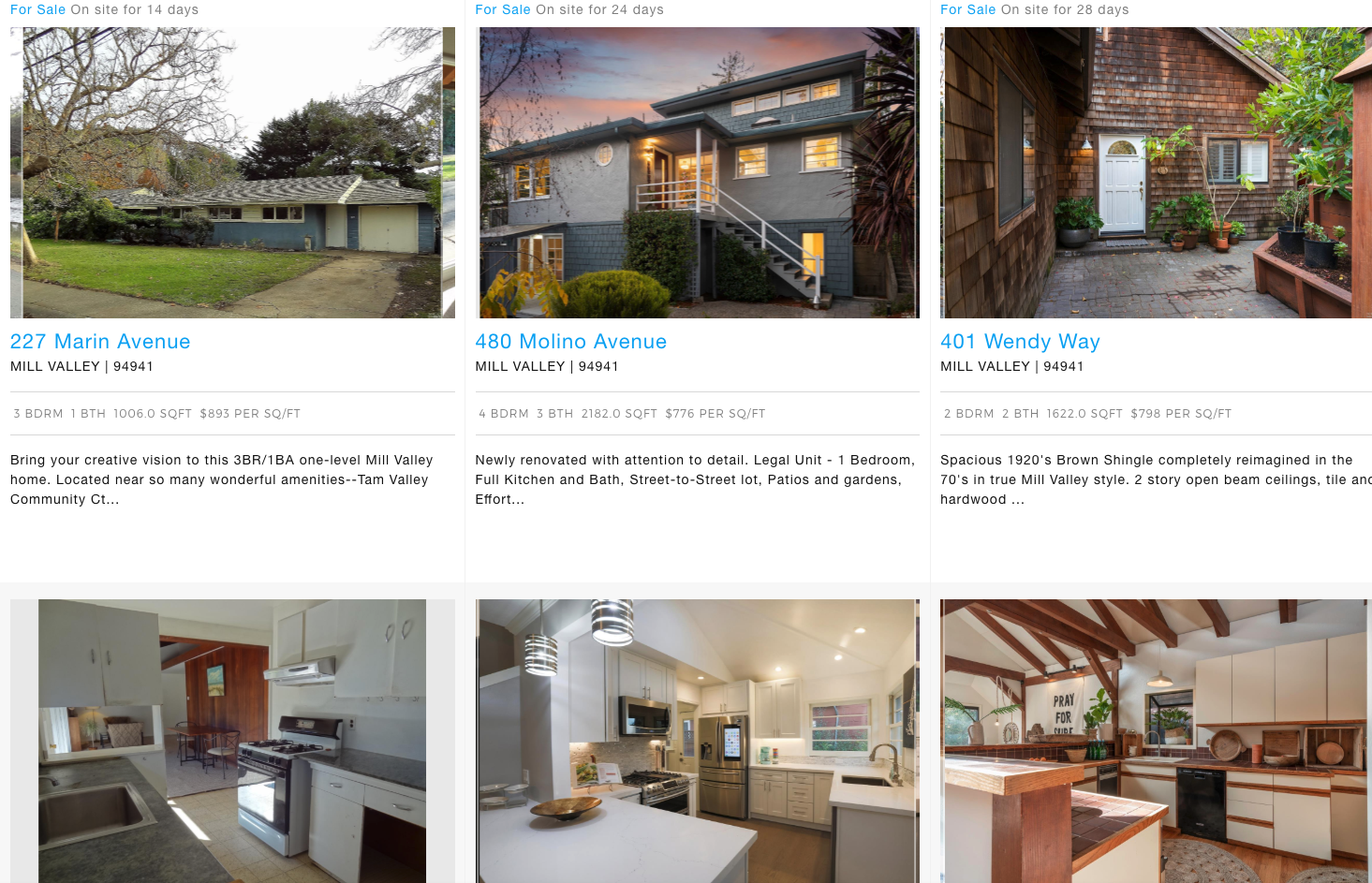 2) We make it easy to quickly schedule an appointment and choose the time see the house at a time that suits. We also make sure you can easily see when the house is scheduled to hold an open house, again, right from within the app
3) The location of a property and the time it takes you to get to work, your favorite gym or trailhead is key. With every listing we show you the exact commute route and time so you don't have to keep jumping over to Google Maps
4) We are all used to 'liking' a photo on Facebook or Instagram. With every house we identify over 30 amenities which you can immediately like or dislike. This helps us find houses that have the things you love and not the things you hate.

5) Knowing which homes are in the catchment area for certain schools is often a key factor in the decision. With our search portal, you can type in the name of a school and visually see the homes that are in that catchment area.