The latest sales data for June is now available showing the first month of sales and escrows following the six weeks from mid March to the end of April where there was very little activity.
As people from both Sonoma County and the Bay Area re-evaluate their options for where they live, I thought it would be interesting to explore the data to see the extent to which this is reflecting in housing activity.
For the purposes of this data, I have looked at market activity in Cloverdale, Healdsburg, Sonoma, Sebastopol and Russian River (includes Guerneville) which tend to be the areas attracting out of county buyers.
Number of Properties in Escrow Is At Record Levels
207 properties are in escrow at the end of June which is a 5 year high and 53% higher than June of last year.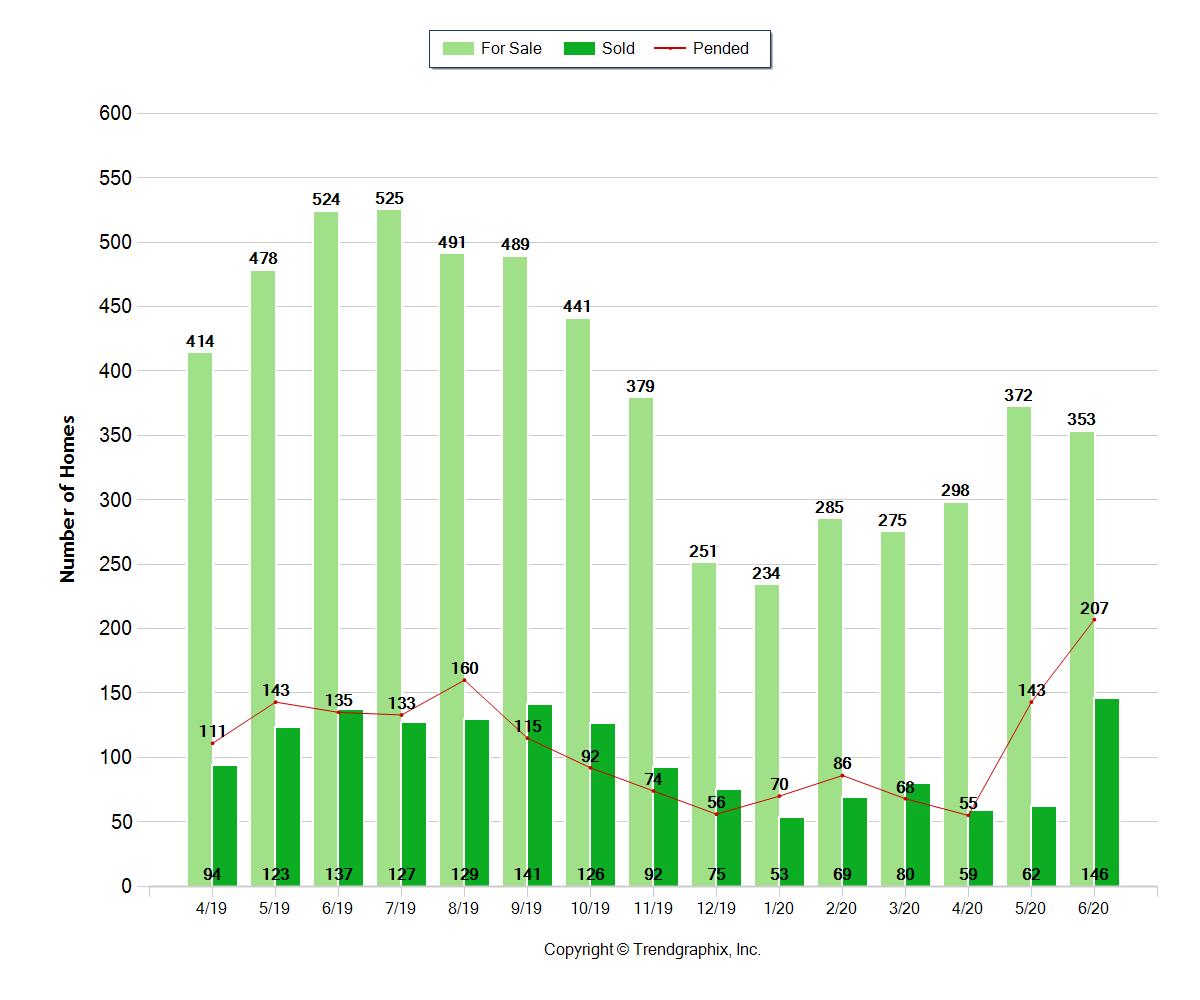 Sales Bounce Back In June
Overall sales for the quarter are down 24% compared to the same quarter last year but with 207 sales in June 2020, up 7% on June 2019, and 135% higher than May, sales have not just got back to normal but now moved ahead.
Shortage of Listings
The big challenge right now with so many serious buyers looking is the lack of inventory with listings down 38% quarter on quarter. This means it is a great time for sellers with multiple offer now the norm again.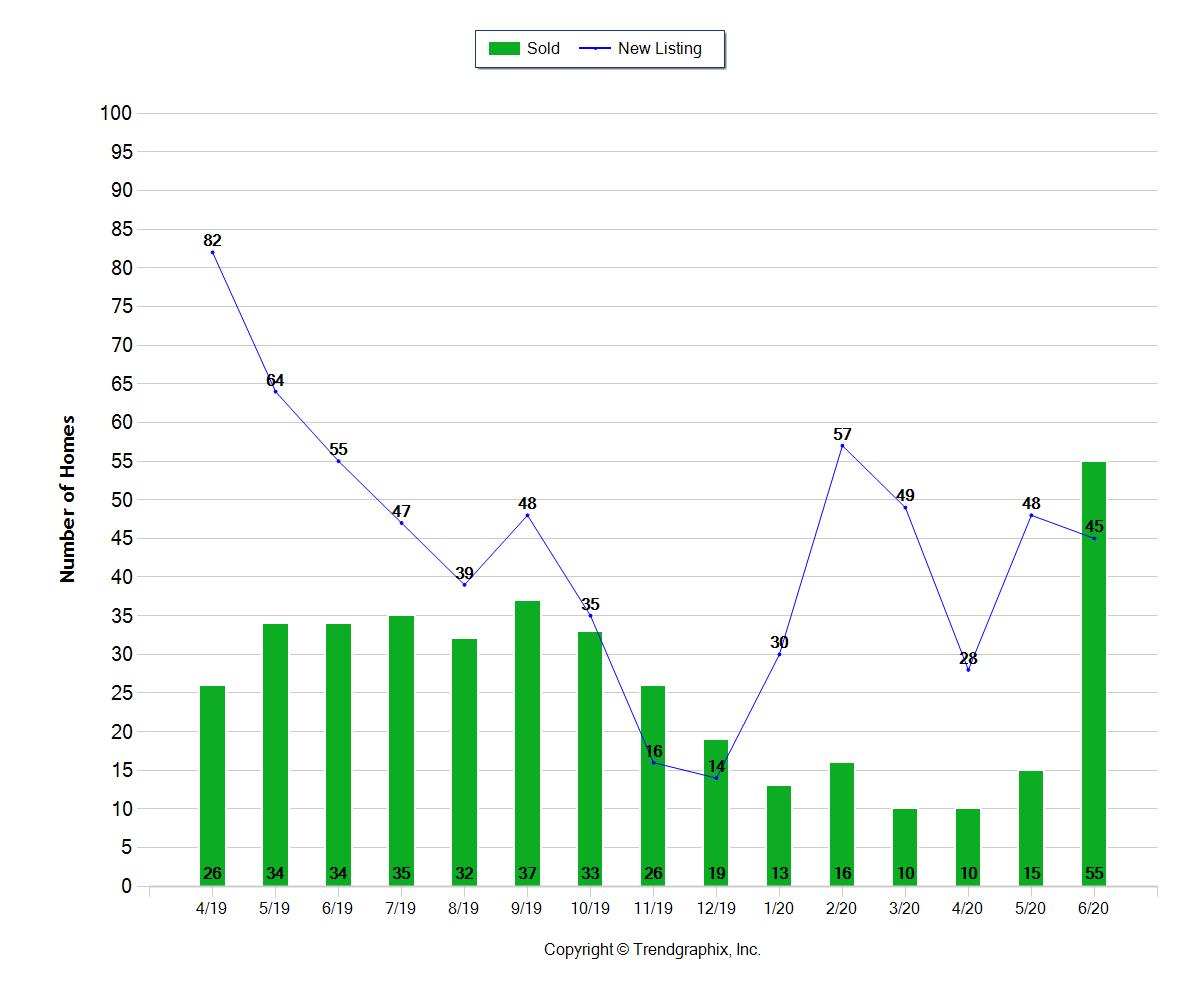 Properties Are Selling Quicker
While the time for properties to sell is 79 days (average days on market) which is still 10% than June 2019, it is significantly faster than the 88 days in May.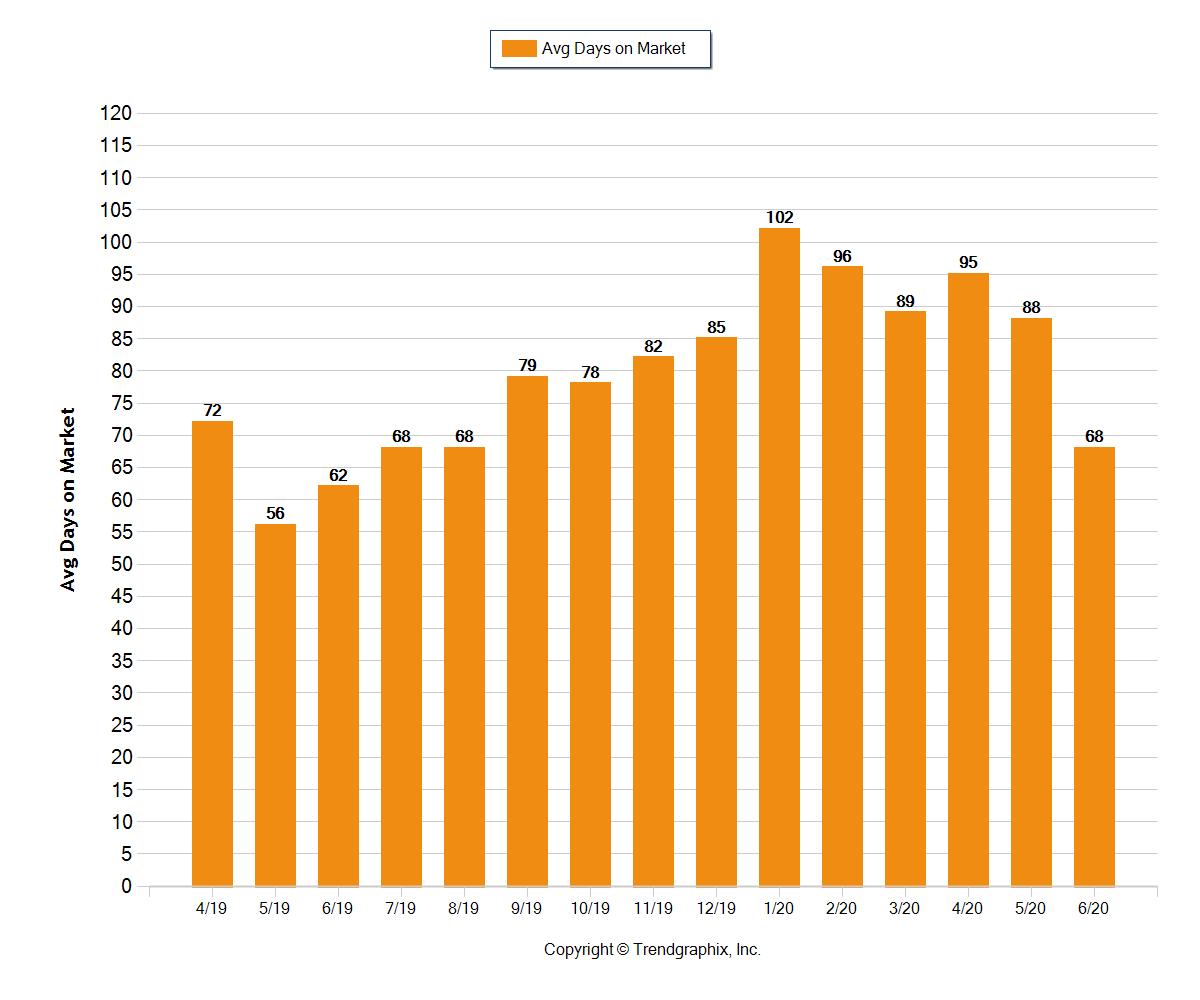 Sales Price To List Price Has Increased
Over the past 8 months the sales price list price ratio has been hovering around the low 90% it has gone back up to 95% last seen in April and May of last year.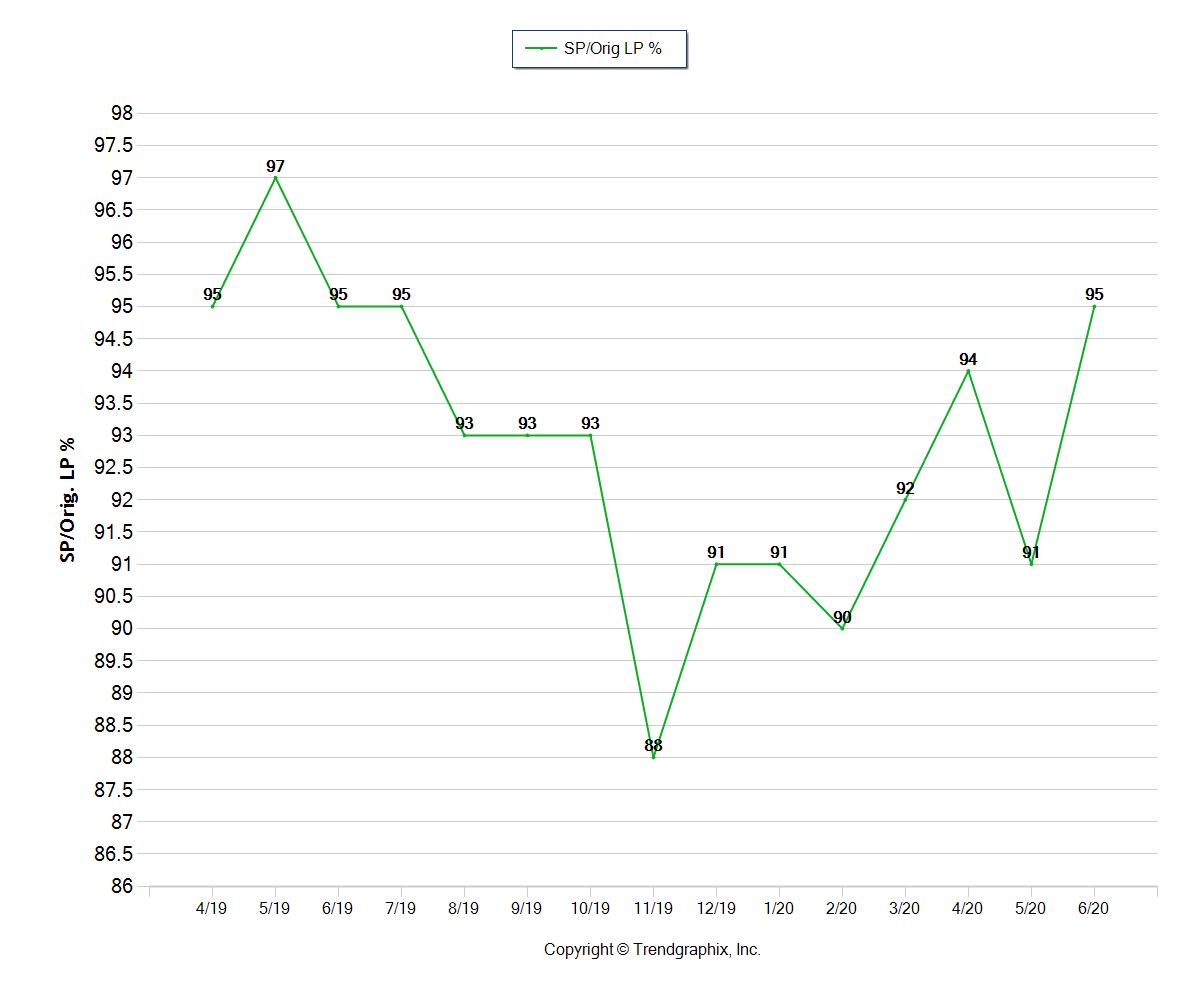 The Median Price Has Shot Up
The median price of properties has increased 27% form June 2019 when it was $670K to $855k in June 2020
What About The Million Dollar Plus Market?
With sales of $1m+ homes at 55, this is a record month increasing 61% compared to June last year.
July is set to be a record month for sales with a record 76 homes in escrow, more than double the same time last year.
The median price has also show up 20% from $1.59m in June 2019 to $1.9m in June 2020
Million dollar homes are taking 67 days to sell (includes escrow) which is their fastest rate since this time last year when they were taking on average 53 days.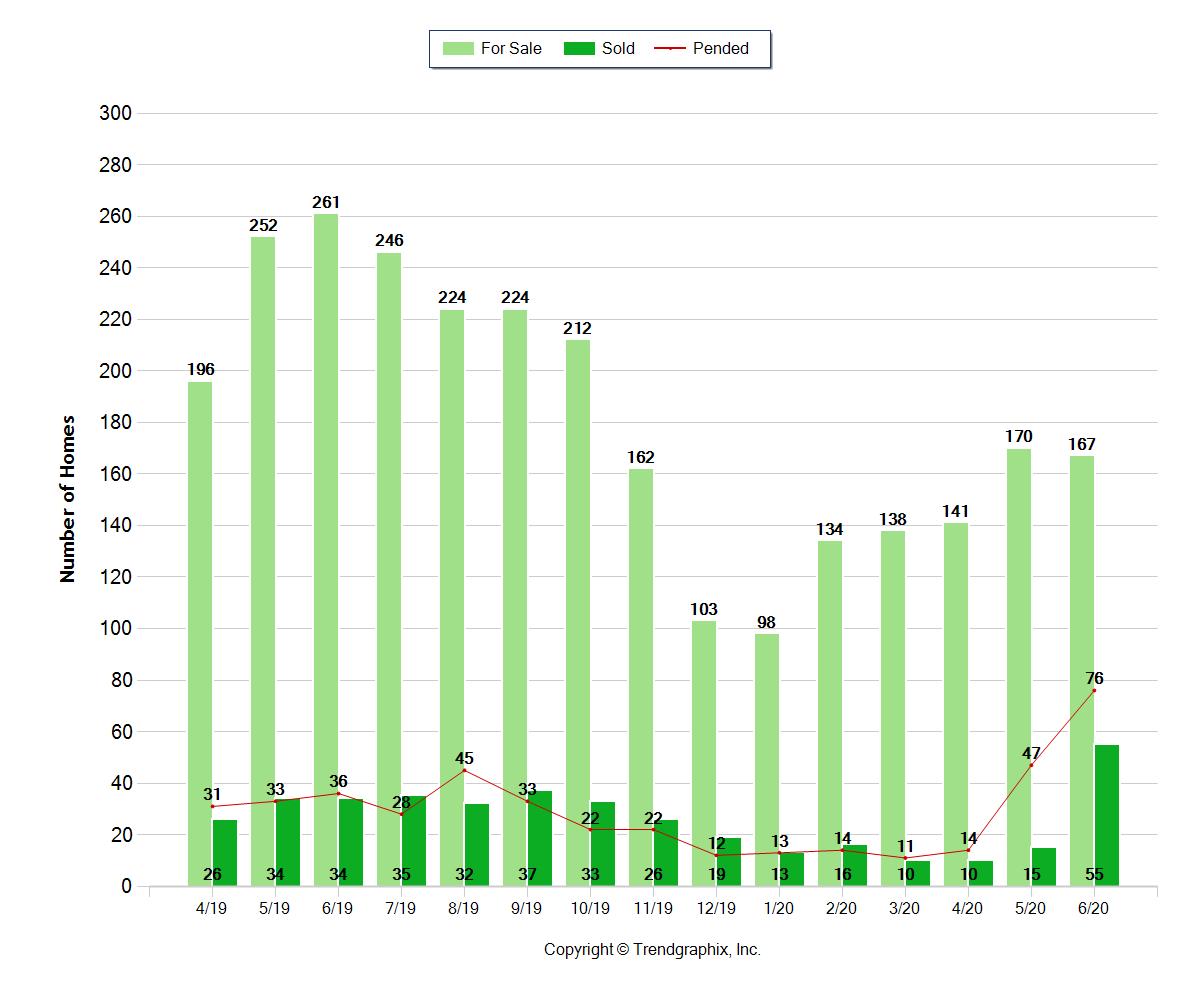 Healdsburg Sales Double
With 10 $1m+ homes sold in Healdsburg in June this is double the number in June 2019
Properties are also selling 38% faster in the quarter ending June 2020 compared to June 2019, despite the fact the market took six weeks off!
Double the number of $1m + homes sold compared to June 19
For properties in the $1m to $2m range properties are selling very close to asking price at 98% whereas higher end homes are selling with a closer to 10% discount against the original list price
Sebastopol Is The Hot Market
$1m sales were up 166% to 16 compared to June last year with a strong June meaning more $1m properties were sold this quarter compared to the same quarter last year despite the Shelter in Place order for much of the quarter.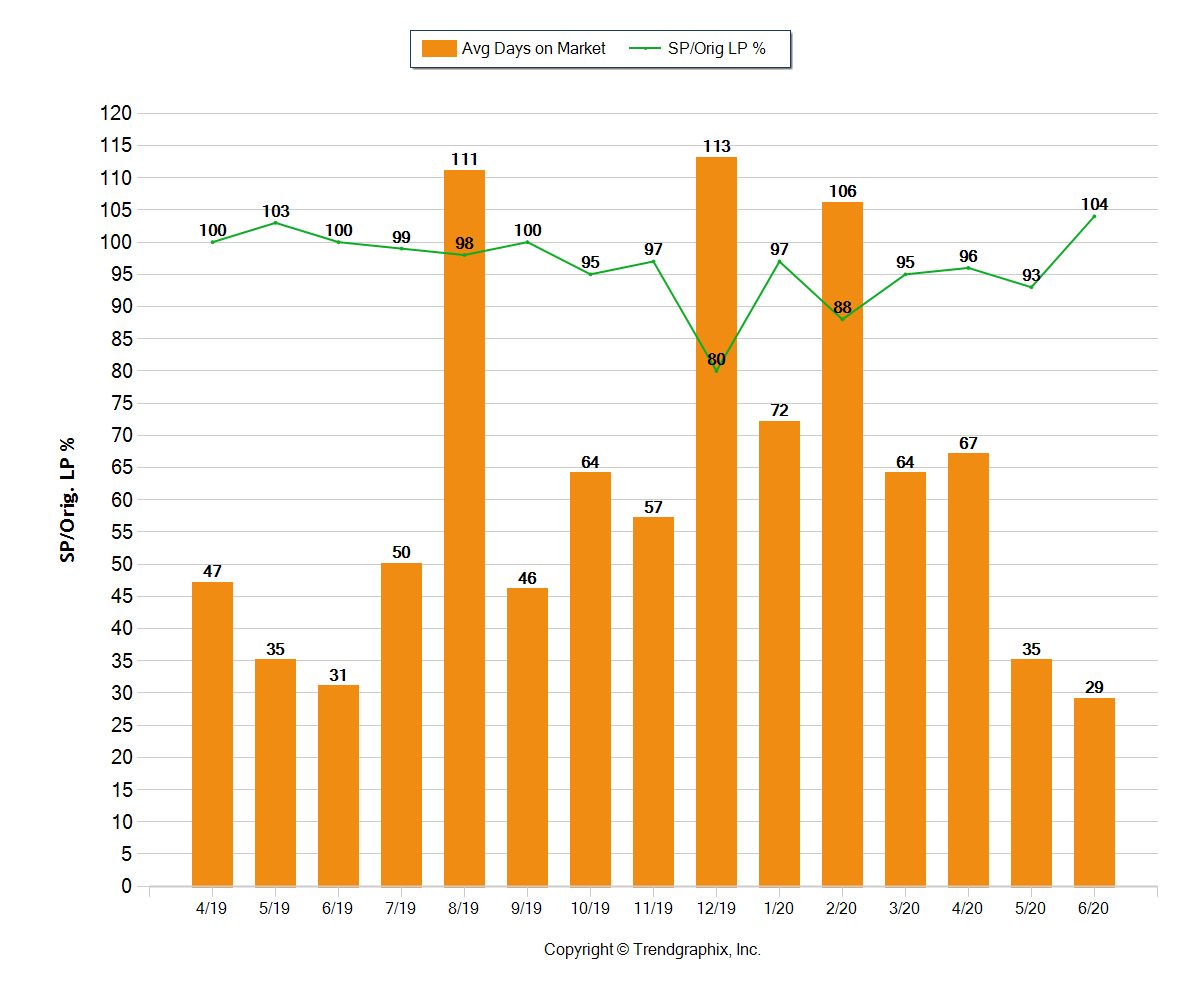 Properties selling at record speeds in just 29 days which includes escrow highlighting not just how quickly properties are going into escrow but with super aggressive terms.
As can be seen in the chart above, properties are selling at over asking. In reality there are lots of properties selling at under asking but with a significant number being sold significantly over asking.
Sonoma Sales Are Strong But The Market Is Slower
Sales of $1m+ properties in the city of Sonoma have seen a 33% increase from 21 in June 2019 to 28 in June 2020
However, unlike the other markets highlight above, properties are not moving as quickly with the average days on market still at 91 days
The sale price to list price is lagging the other key $1m+ markets at 93%.