As of July 1st, homeowners who are looking to sell their properties in high risk fire areas in Sonoma County may now be required to provide documentation of having completed a fire inspection and to take the necessary steps to bring the property up to the city, county or state fire safety ]] standards. This is part of a bigger Sonoma County fire prevention effort which pushes the burden onto property owners, starting with those selling their homes. It's very unusual for me not to have a conversation with a buyer at some point about the relative risk of fire in an area or neighborhood. This conversation has two components to it: overall fire safety for both the building and the owner and also the implications for insurance. The most recent changes, the introduction of mandatory documentation for buyers, is a welcome step towards helping mitigate fire risk.
The Latest Fire Disclosure Requirements
Starting in January 2021, the California Association Realtors introduced a new Home Hardening Disclosure which requires sellers to disclose if their home is in a high risk fire area as well as making the buyer aware of features of a home such as roof coverings, combustible landscaping and unprotected gutters that might constitute a fire danger. Here is the latest fire hardening disclosure form which sellers are required to complete.For anyone who has sold a home, this type of seller disclosure will be very familiar. However, starting in July 1st 2021, the seller of a property located in a high or very high fire hazard zone is required to provide documentation to the buyer stating that the property is in compliance with various fire hardening laws and ordinances at either a state, county or local level. The introduction of a fire inspection is an altogether more stringent requirement and one which will likely require the home owner to not just pay for an inspection but more importantly, to then pay for the property to comply with the laws around creating defensible space and general fire safety. This is clearly a good thing aimed at reducing fire risk but it does push the cost of what could be an expensive vegetation management project onto the homeowner in high or very high risk areas.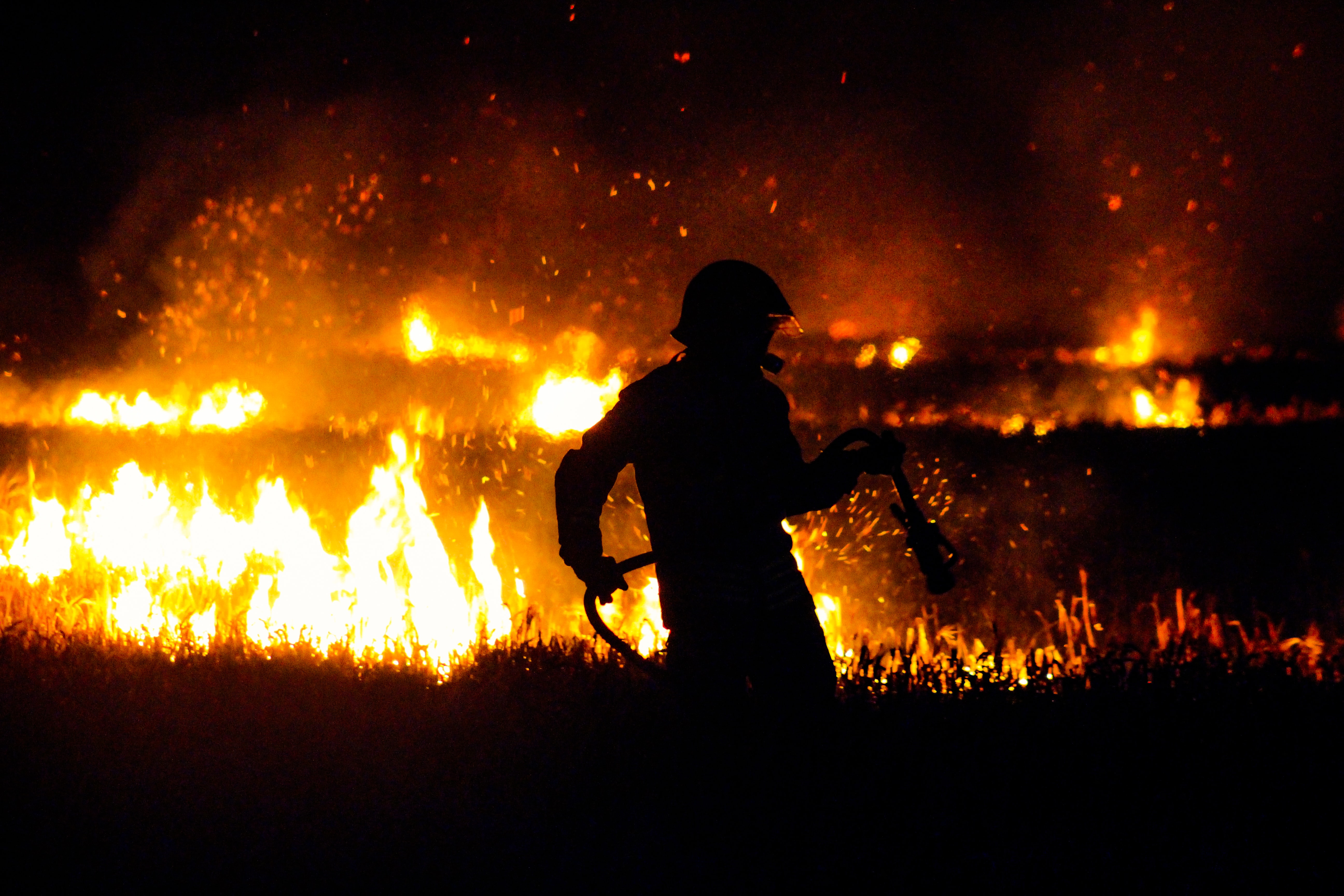 Which Properties Need To Get Fire Inspections?
The good news is that the point of sale requirement of the new bill entitled, AB38, only concern homes that are in a High or Very High Fire Hazard Zone. If the property is in a high or very high fire hazard zone, it is important to determine if the property is in a Local Responsibility Area (LRA) or a State Responsibility Area (SRA) because the documentation requirements are different. For homes that are in a SRA the seller needs to provide documentation to confirm that it is in compliance with state laws on defensible space. The involves getting CALFIRE to inspect the property to ensure it meets the required standards which are defined in this piece of California State legislature. A home owner can schedule an inspection by CALFIRE by calling 707 967 1400. Here is a checklist that CALFIRE uses to determine compliance. For homes that are in a Local Responsibility Area (LRA), but not in a city, Permit Sonoma will conduct an inspection to the PRMD standards (defined here). It will charge a fee of approximately $230 for the inspection and will require the home owner to schedule an inspection by emailing tennis.wick@sonoma-county.org or calling 707 565 8875 ext 711 although they are rumored to be creating an online booking system to make it easier to manage. Finally, there are some homes that are in an LRA that are also in a city. Healdsburg is one example of this. For these, the homeowner should contact the local fire district to request an AB38 inspection. If they do not provide this service then the seller needs to do nothing more although they should be sure to make a note of the name, title and fire district of the person they spoke to. It is worth highlighting that any of the above inspections are valid for a period of six months so would need to be repeated if, for example, a house is on the market for over six months. If the seller is not able to provide doc mentation, then the seller and the buyer must enter into a written agreement in which the buyer agrees to obtain documentation of compliance with defensible space or a local vegetation management ordinance within 12 months after the close of escrow. My advice to sellers is to ensure the necessary documentation is in place prior to putting a property on the market. While bringing the property into compliance will likely cost some money, it will vastly improve the presentation of the property to buyers. For buyers, I would insist that a seller obtains the documentation because if they don't, the cost of compliance is going to fall on the buyers to make any changes required by either the local or stage requirements.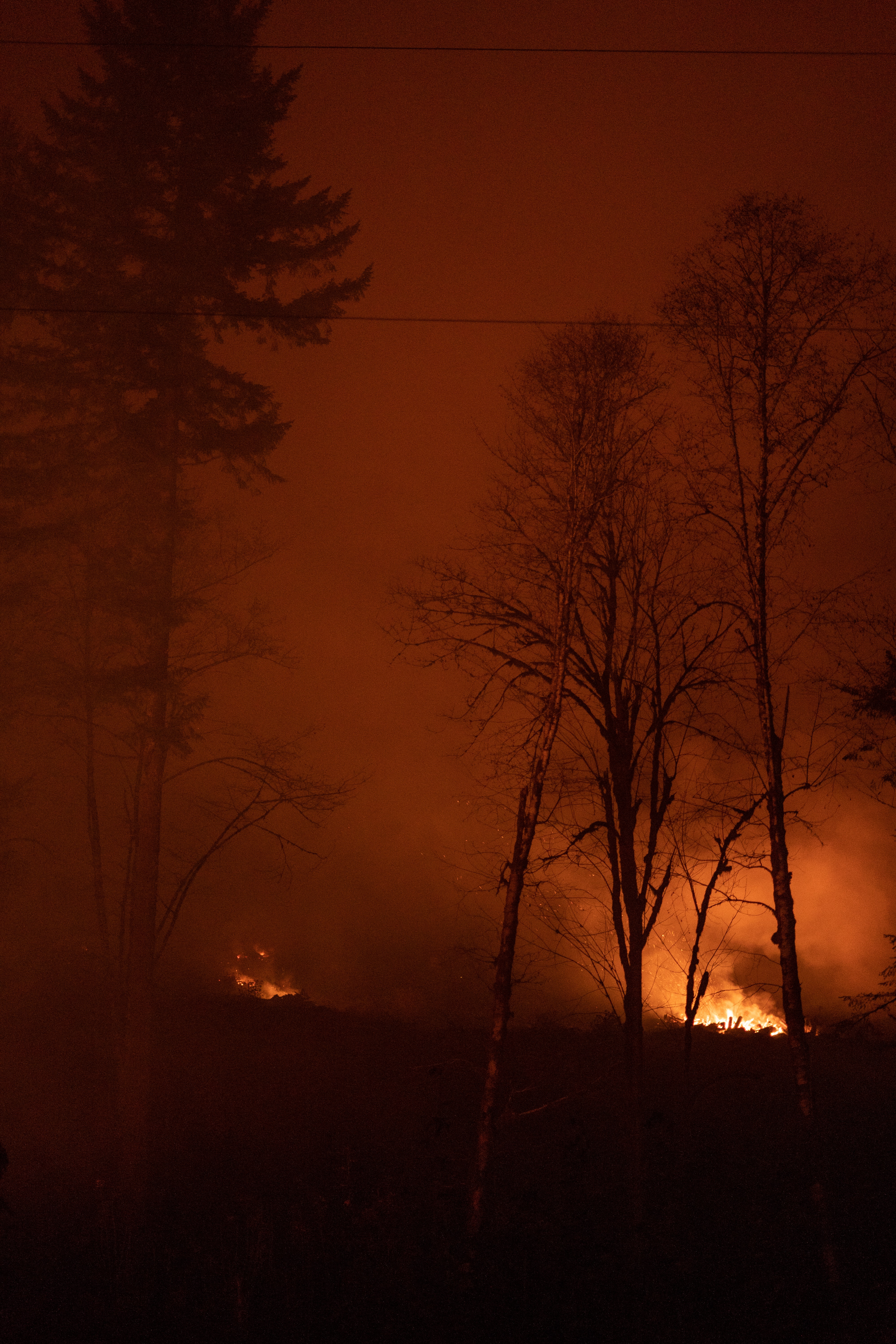 How To Tell If a Property is in a High or Very High Fire Hazard Zone
The most effective way to determine if a home is in one of the high risk fire zones, the seller should purchase a Natural Hazard Disclosure (NHD) report from an NHD company which will identify the fire zone for a specific property . Buying one of these reports is already a requirement for anyone selling a home, so it is something that will be needed regardless. However there is a CALFIRE Fire Hazard Severity map that is periodically updated which can be used to determine the zone a fire is in. Here is a link to the viewer that can be used to search by property address. It gives accurate information about individual property addresses and whether an address is in either a local, city or state responsibility area. As can be seen from the map above large sections to the west of Dry Creel Valley, Healdsburg, are either in the high or very high risk areas are the responsibility of the state. This is an area that was effected by the 2020 Walbridge fire. The valley floor of Dry Creek Valley, however, is the responsibility of the local authority but is not in a city so would require inspection by Permit Sonoma. Healdsburg City, on the other hand, is a citywithin a local responsibility area, so a homeowner would be required to call the local Healdsburg fire department to request an AB38 inspection. (Here is a list of all the City Fire departments in Sonoma County)
What Are The Fire Hardening Requirements?
I wrote a blog post here giving a broad outline of the home hardening recommendations from Calfire. However since then Sonoma County has issued its own advice booklet entitled "Living With Fire In Sonoma County" which gives detailed recommendations not just for creating defensible space but which covers recommendations on designing a landscape, choosing fire retardant plants, specific ideas to cheaply harden your home all the way to specific tips for construction techniques that will minimize the risk of a home igniting.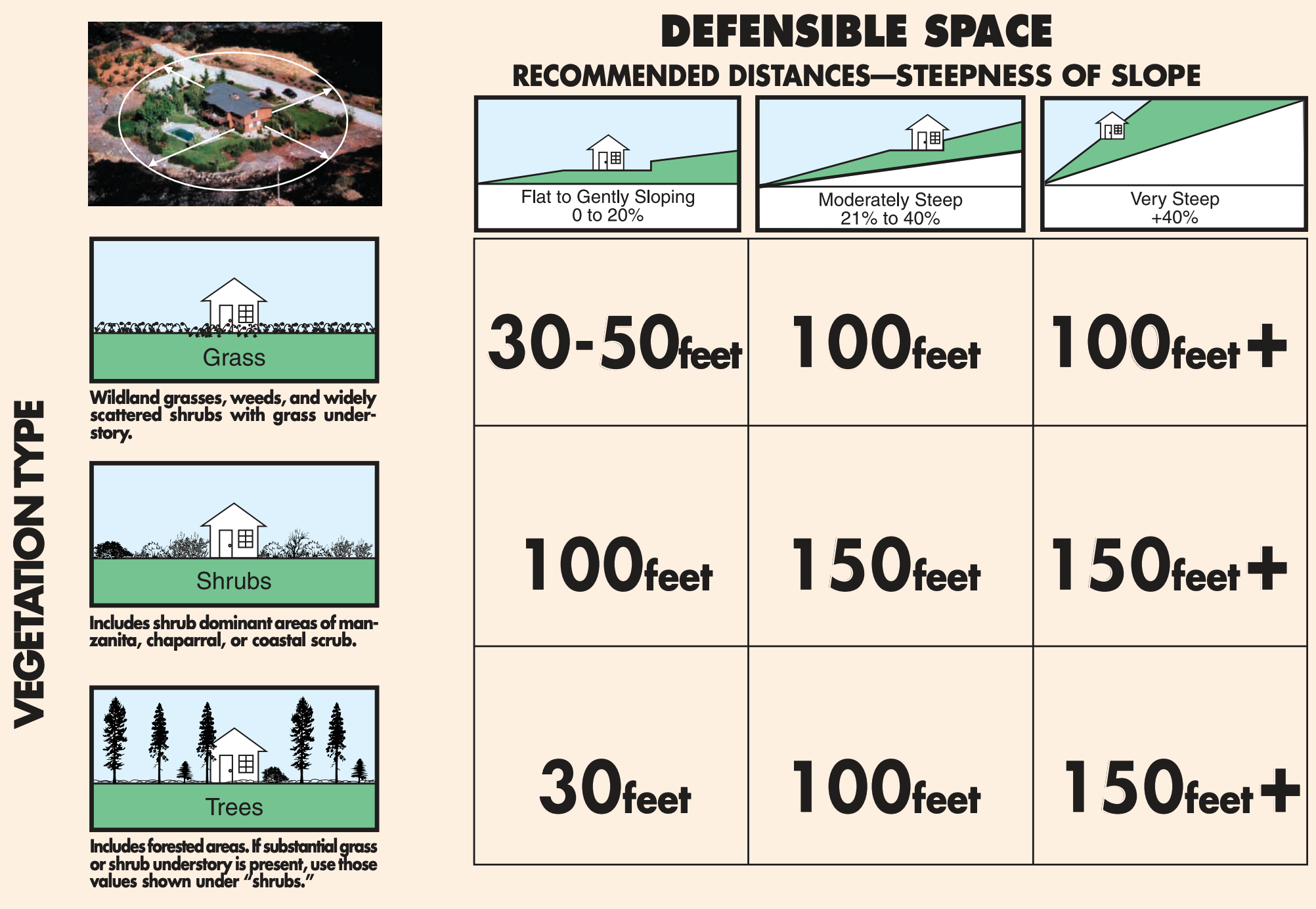 For example, it explains that 50% of homes with wooden roofs and less than 30 feet of vegetation clearance were destroyed by wildfire but less than 1% of homes with fire resistant roofs and 100 feet of clearance were destroyed. While these are two extremes, it does go to show how we can impact the odds of a home being destroyed.
Summary
I am not generally a fan of heavy handed regulation and as someone dealing with legal contracts every day, I'm even less of a fan of more paperwork to accompany a real estate transaction. However, living with the constant danger of fire, I feel that any steps that can be taken to force home owners to do their bit has to be a good thing. In an ideal world, all homeowners would take their responsibility seriously but that clearly is not the case so forcing people selling their property in high risk areas to reduce the risk of fire is one small step forward. The real challenge is that this represents less than 1% of all homes in the county.