A few years ago, Ben Munday, a graphic designer by training, was looking to buy a home in the East Bay but he couldn't find anything with the right aesthetic within his budget. He looked at working with an architect to design a stick built home but in his words "the whole idea and the potential risks terrified me." He then stumbled upon Connect Homes, based in LA, which manufacturers modern looking prefab homes. The rest, as they say, is history. Ben now lives in a Connect Home, gave up his day job, and works for Connect Homes full time as their sales lead in Northern California. As someone who has been down the road of working with an architect to design a beautiful home only to then get a quote of $1200 per sq ft to build it (read my story here), I was excited to sit down with Ben to learn more about Connect Homes and the growth in pre-fab homes.

Connect Homes was founded ten years ago by acclaimed architects, Jared Levy and Gordon Stott. Prior to Connect Homes, Jared spent his entire professional life designing high-end modern homes that brought the "glass box in the sky" to wealthy Californians. Connect Homes was set up to "make glass boxes affordable." The founders spent a number of years developing a modular prefab system comprising 40' x 8' modules that could be manufactured and installed at significantly reduced cost. Operating only in California, the company has now installed over 80 homes and 60 more homes are in various stages of development across the state.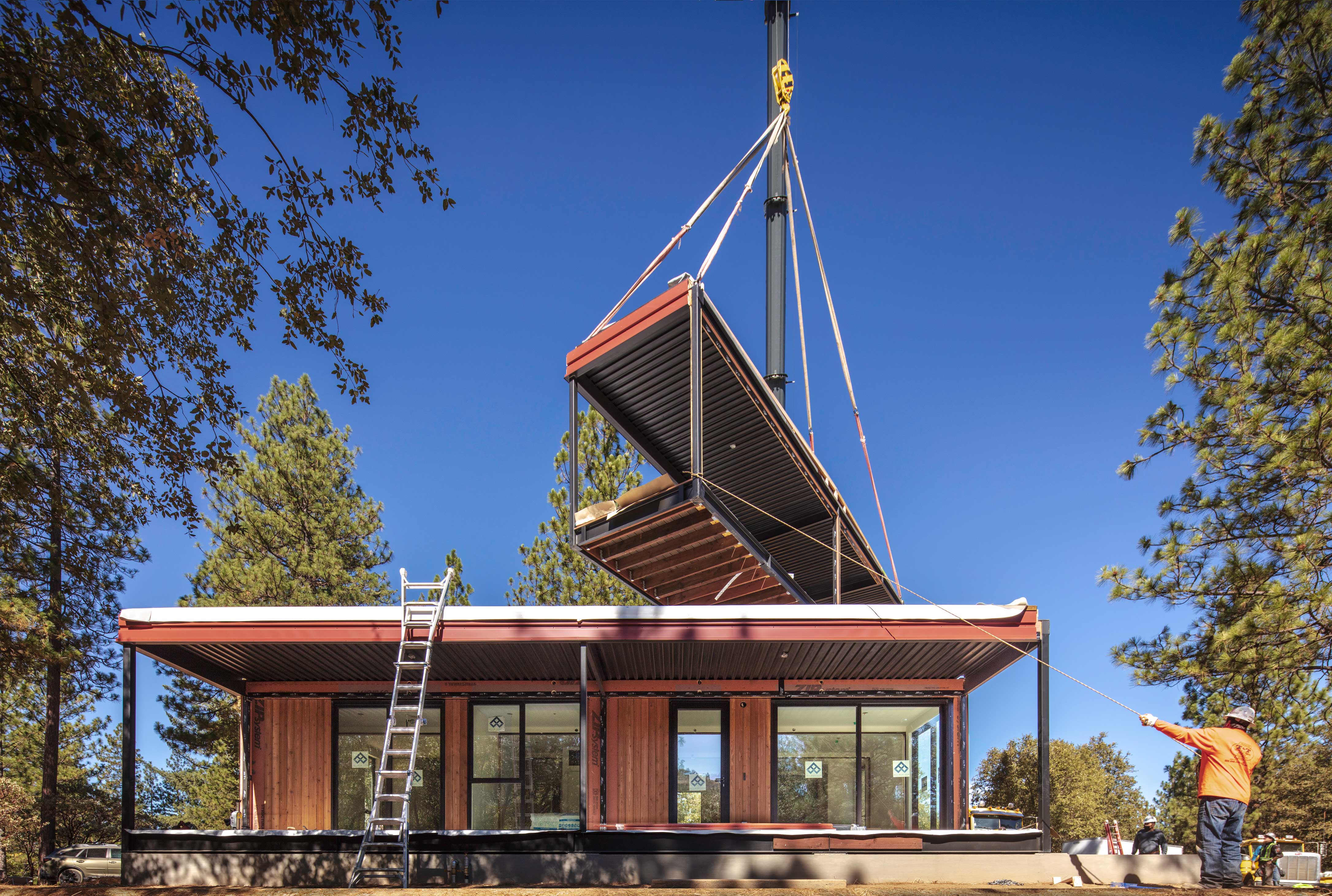 I can't help but ask Ben about Blu Homes (now owned by Dvele - see separate interview with Dvele CEO) and how Connect Homes compares. "Blu Homes did a great job of creating the category and raising awareness of prefab homes that had a modern aesthetic. The challenge they had was on the manufacturing and installation side of things." One of the big differences between the two companies is the size of the modules that make up the home and the amount of site work required for installation. "Connect Homes uses modules that are eight foot wide versus the bigger twelve foot units used by Blu homes. This makes a big difference when it comes to the access and the cost of transportation. A 12' load requires a police escort whereas Connect Homes don't. The other big difference," as Ben explains, "is the fact that Connect Homes are largely finished when they come out of the factory. All the plumbing, wiring, cabinetry is complete so within a day of a home being delivered, it really does feel like a home. Unlike all the other pre-fab manufacturers, we install all our homes with our employees. We don't rely on third party contractors for installation and finishing so we have control over the quality of finish, timing and cost."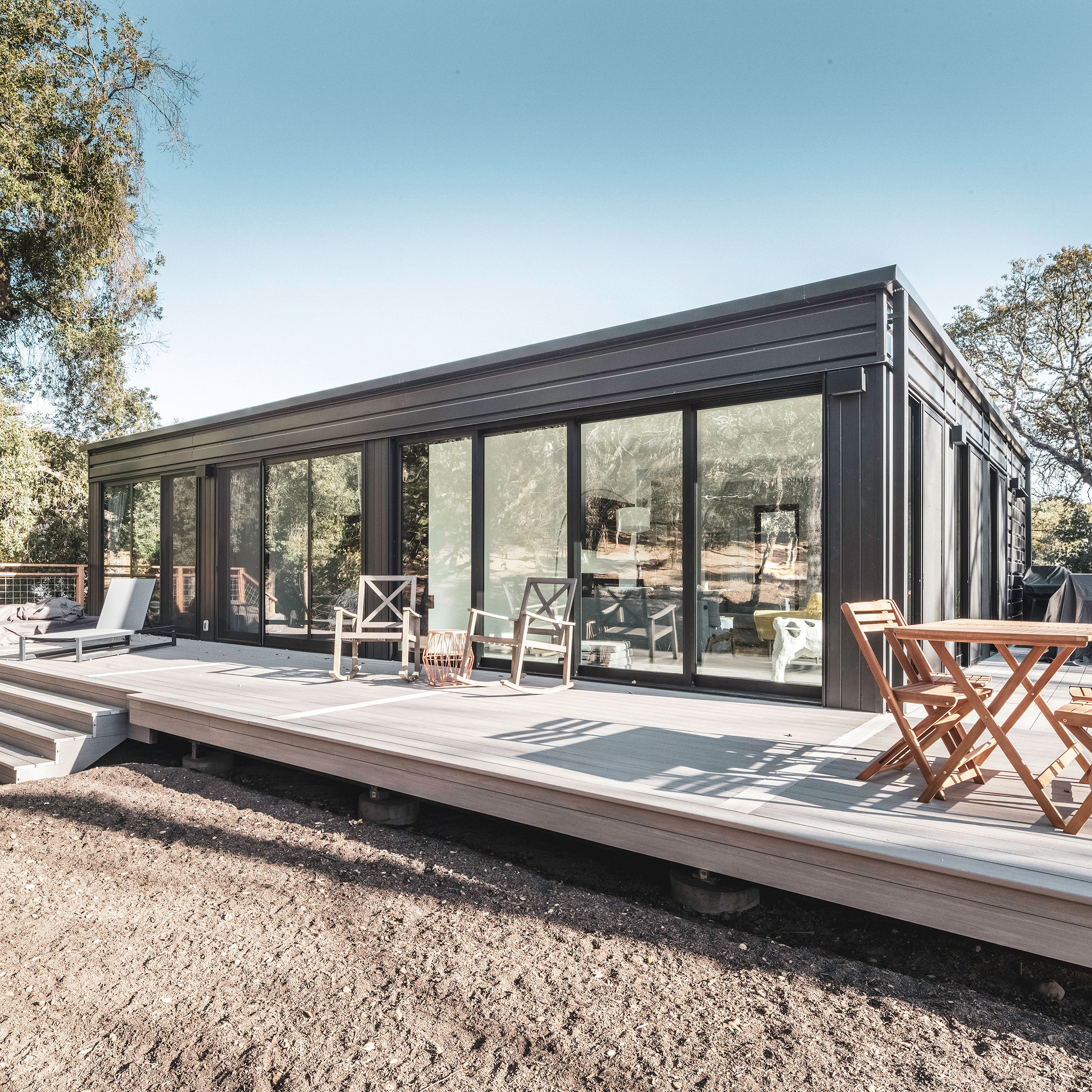 Ben knows from his own experience that one of the biggest issues for customers is finding the right lot. He built his own house in Orinda and he has lots of clients who find a lot only to then realize how much a steep lot increases the cost of site work not to mention making the logistics more challenging. "For a flat lot with good soils, we estimate $40 per sq ft for the site work (foundation and pulling utilities). But those costs will increase dramatically for a sloped lot." One thing that Ben and I both have in common is getting calls from aspiring owners who are looking to buy a buildable lot, but thinking they can get one for $100k. In Sonoma County, the absolute minimum budget is $250k to get a lot that does not require a huge amount of development. The challenge for many people looking to build a home, often a second home, is that they don't want a burn lot in Santa Rosa but they want one in Russian River, Kenwood, Glen Ellen, Sonoma, Sebastopol or Healdsburg. In those locations, the minimum budget quickly rises to $500k. Ben and I joked when we were talking that we have both crushed many a dream! That being said, it is more important for people to be realistic than purchase a cheap lot that may never be a viable site for a home.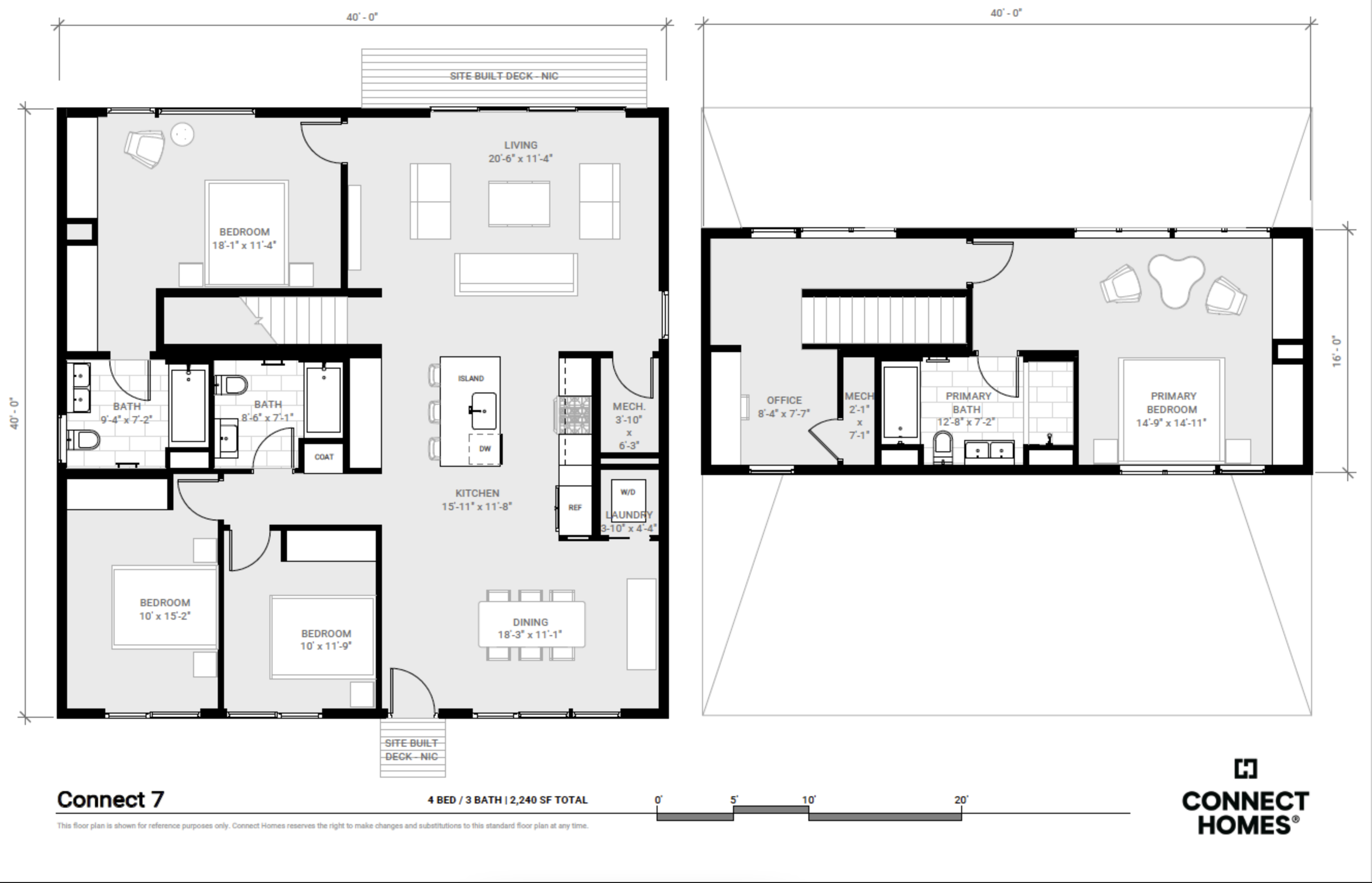 When choosing a supplier of pre-fab homes, it is really important to understand the level of customization that is possible. Some manufacturers, such as Stillwater Dwellings or Method Homes, can be used to build a custom home designed by an architect with an almost infinite number of floor plans possible. Connect Homes, on the other hand, has a number of fixed floor plans to choose from that vary from a 460 sq ft ADU all the way up to a 3,200 sq ft home. According to Ben, "The key to establishing whether Connect Homes is a good fit for a client is for them to find a floor plan that works for them. Given we have 15 different floor plans, most clients can find one that works for their needs. Within any given floor plan, the location of kitchens and bathrooms are fixed because this gives us huge efficiencies in the manufacturing process. However, as our modules are steel framed, it is easy to move around windows and doors."
As with many prefab homes, there is a core selection of fixtures and fittings to choose from, but it is possible for buyers to go the custom route. "We do have a standard collection of finishes for people to choose from, but customers are free to upgrade. For example, we supply Kitchen Aid appliances as standard, but if someone wanted Sub Zero appliances we can easily upgrade. Similarly, the kitchens we use are built using base units from Ikea, but then customers can upgrade to custom doors based on their personal choice and budget."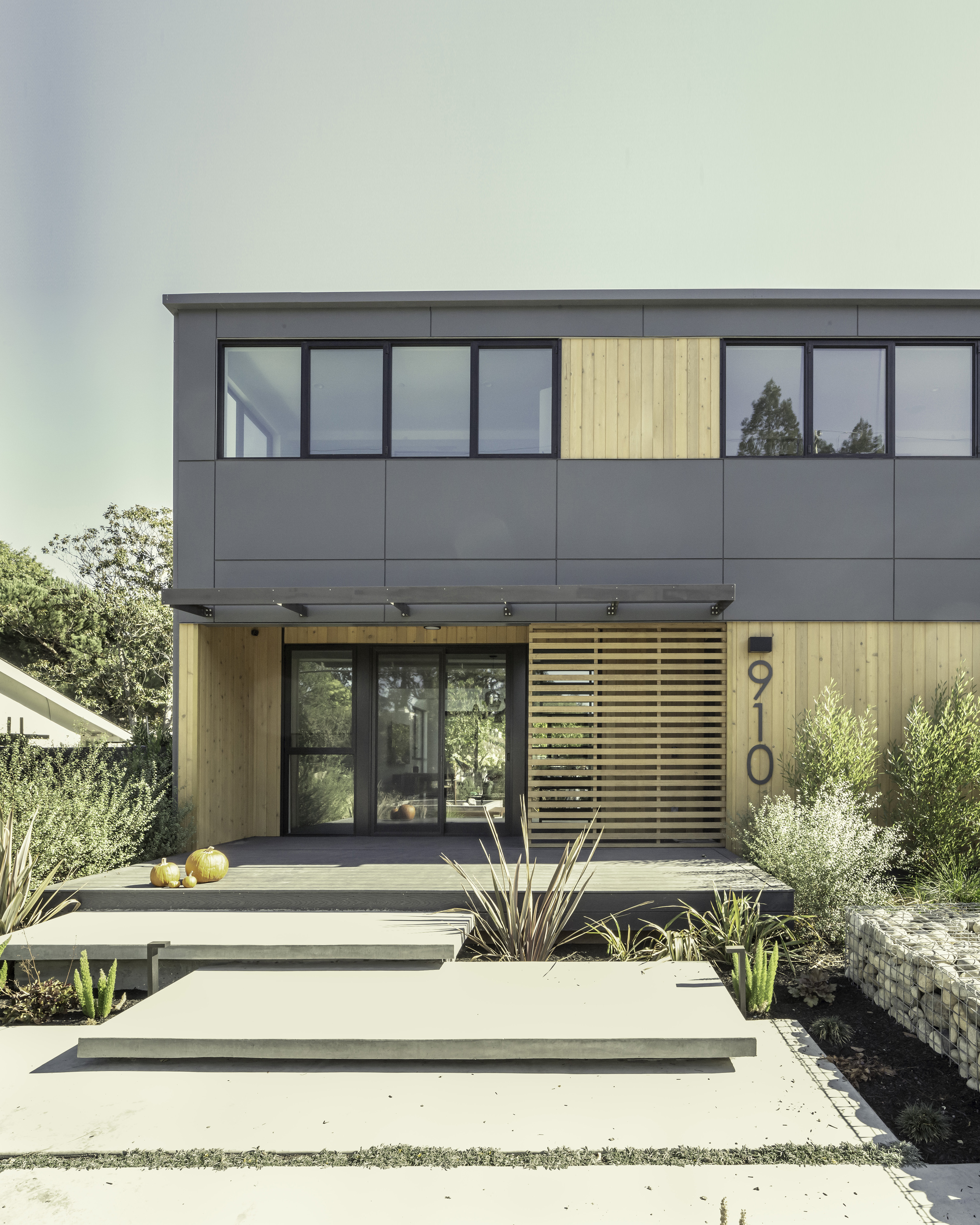 The base cost that Connect Homes quotes for a finished home, on a flat lot, with good soils and no upgrades starts at $371 per sq ft, which when compared to a custom build cost is definitely a lot cheaper. A major advantage of working with Connect Homes is the certainty of cost. Once the initial design and engineering has been done and the site work bids completed, the project cost can be estimated to a very high degree of certainty, so there are no cost overruns.
The other difference between buying a home versus building one is the financing. "Lenders that do construction loans sometimes struggle with loans for prefab homes, because unlike traditional construction where a lender drips money out over a sustained period based on hitting construction milestones, a prefab build requires a large percentage of the funds before anything is seen on-site. (One company Connect Homes often refers people to is One Trust).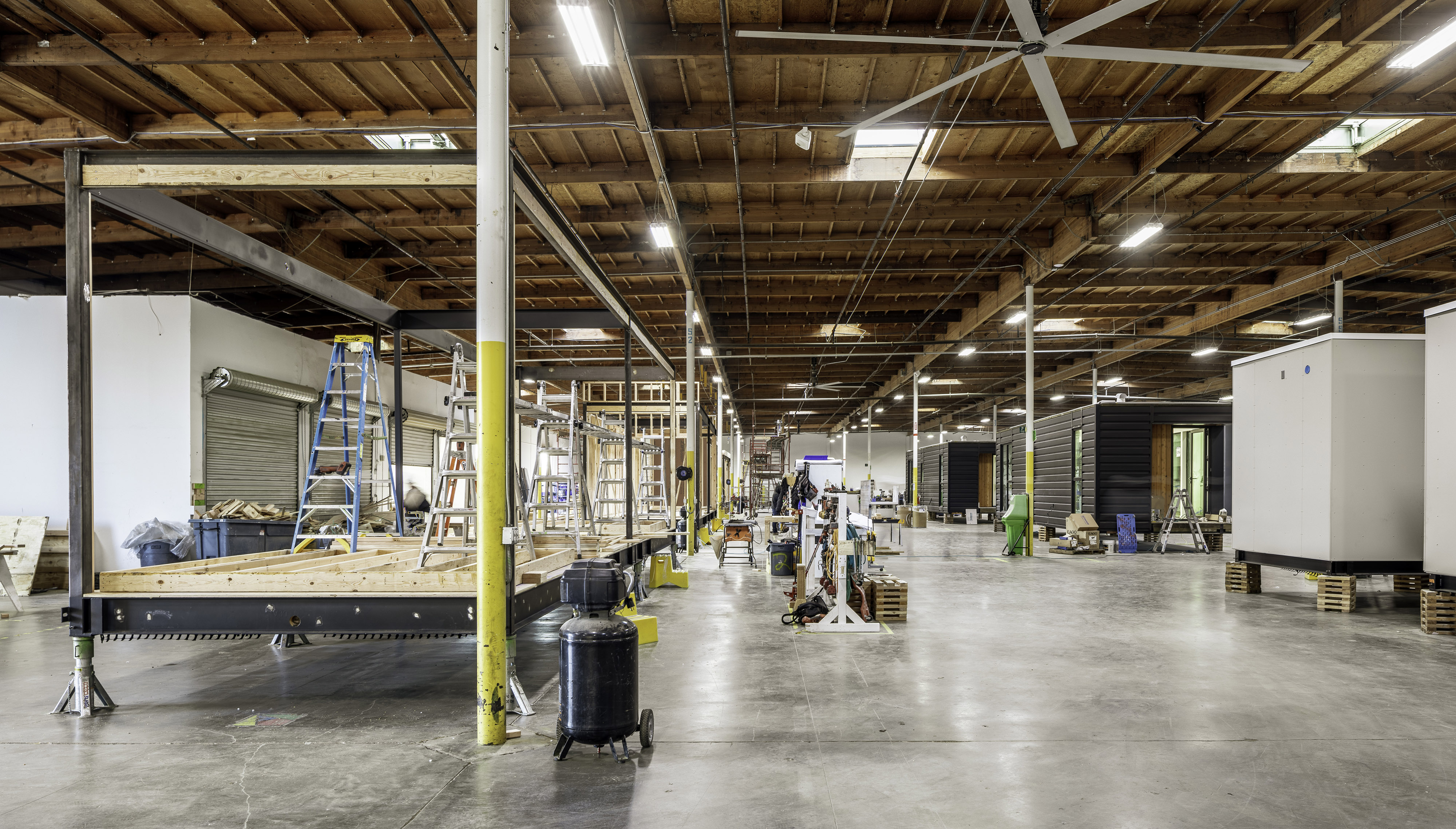 I asked Ben who his typical customers are. "It's hard to say that there are one or two specific customer profiles. We have clients from all over California. If they share one thing that they often have in common, it is an interest in design and modern architecture. Our homes have a very specific look, so if you want an affordable glass box, we have an amazing product."
People who have done a major remodel know how much time that takes. I know from my own experience, that working with architects to design a home, submit for permits and get contractors to bid, takes a lot of time. "The great thing with Connect Homes is that you can fulfill your dream of building your modern home all while having a full time job!" joked Ben.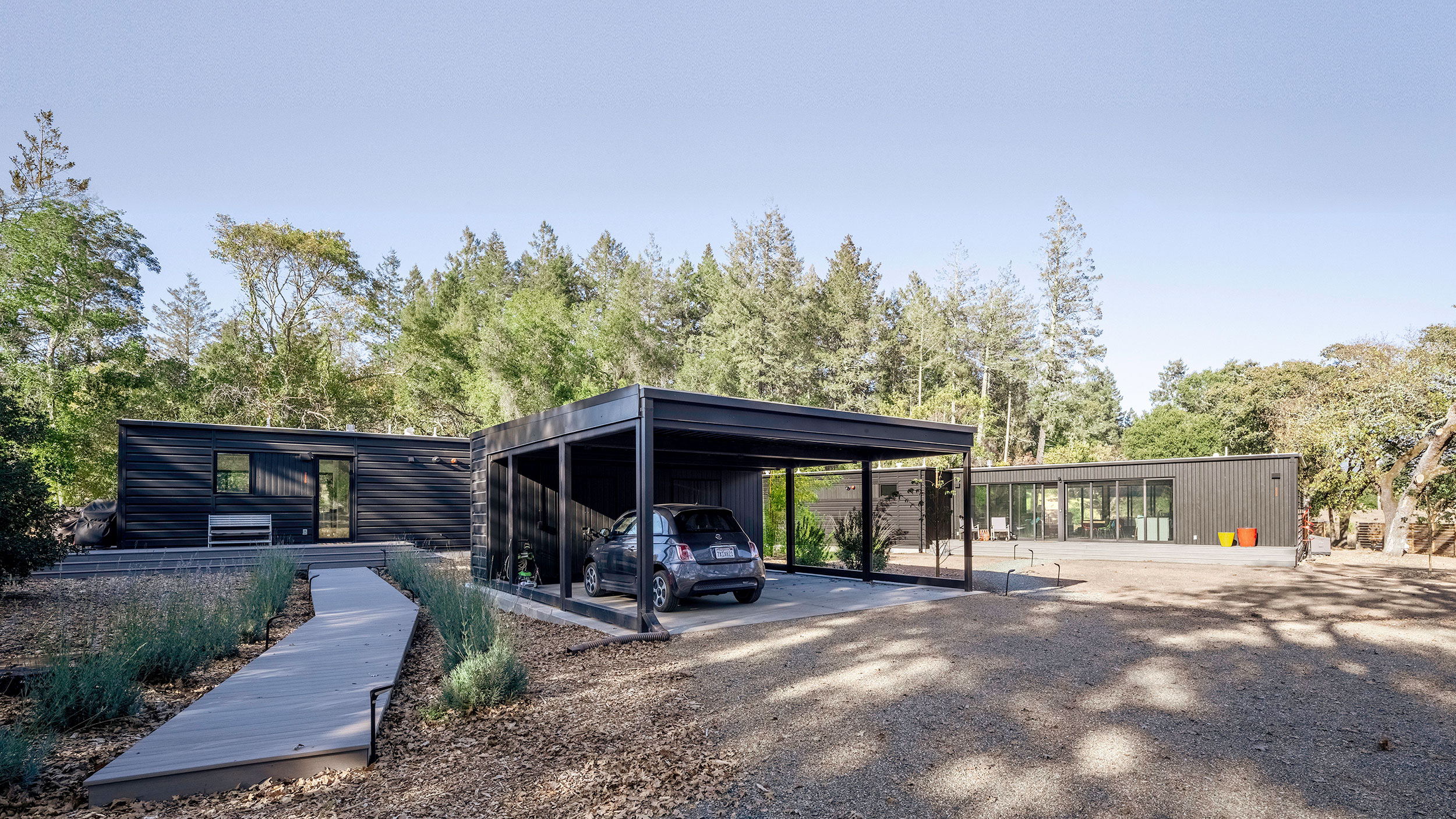 The other good thing about going the pre-fab route is that timescales are often more compressed than a traditional build, so that in itself helps reduce a homeowner's time spent on the project. "We often quote timescales from 8-20 months. While that seems a wide range, the biggest variable is the design review and permitting process. For example by the coast, the design review process itself can take nearly a year. In general, projects in unincorporated Sonoma County will be quicker than trying to get approval in a city which will often have a design review as part of the process."
As we wind up the conversation, I ask Ben what advice he would give to people who are thinking of purchasing a Connect Home. "They definitely aren't for everyone. There are compromises because of the fixed sizes of the building modules we work with. If you like the aesthetic and you find a floor plan you like, we really don't have any competitors. I would urge everyone to investigate prefab options because it makes the whole process of building a home a lot less scary. If you choose to work with us, one thing you can be sure of, is that, you will get a home that you will love, and it will be the coolest home in the neighborhood!