It is just over a year ago that we started marketing the RiverHouse Community in Healdsburg. Coupled with the fact that it has just won five awards in the prestigious national building awards, it felt like a good time to take a look back at the project. As I think back to the early days of the project and the vision of Jim Heid of CRAFT Development, I was curious to understand if it met its goals and more importantly, to talk to the owners to get their perspective. (Here is more information about the project)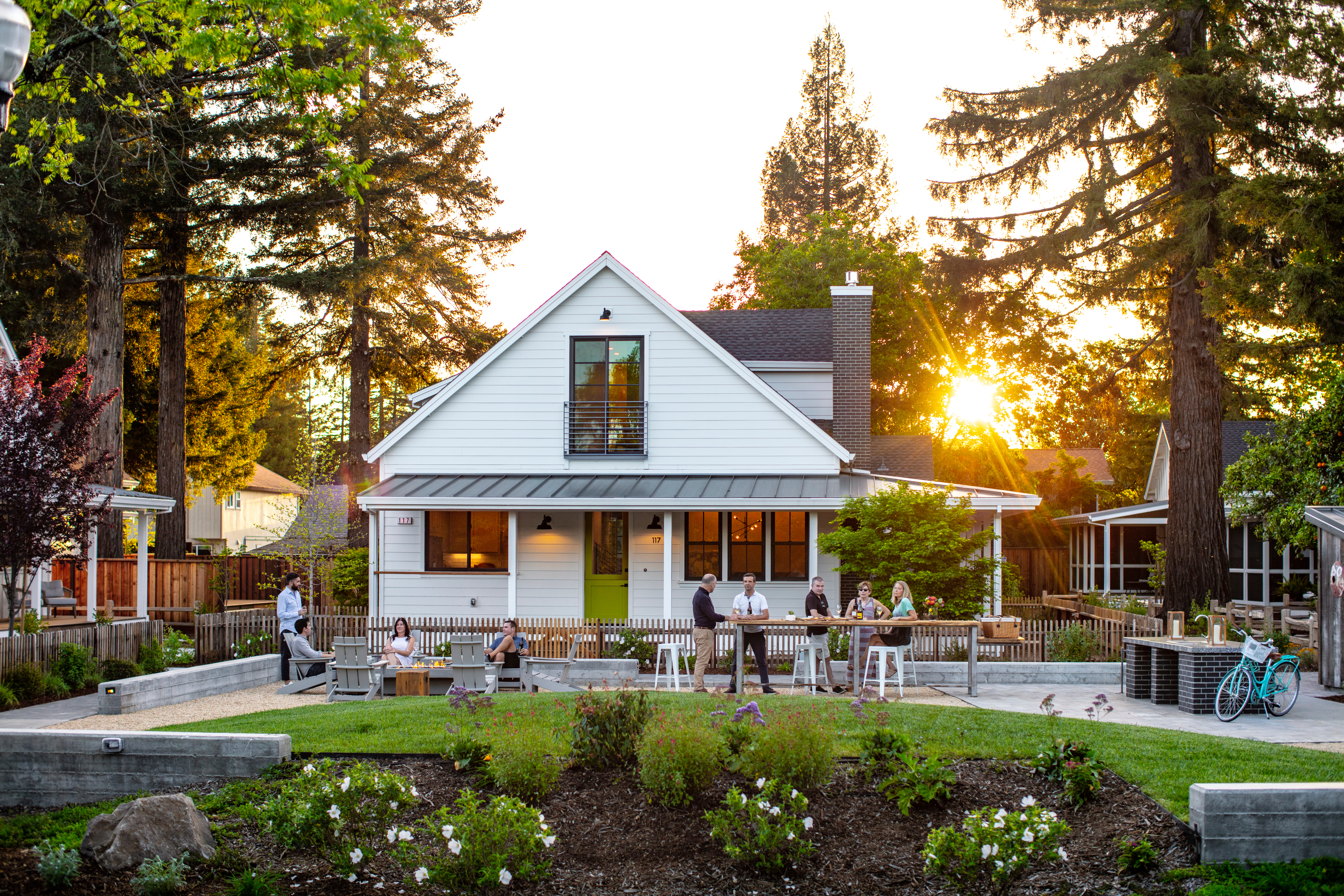 First about the awards. PCBC's Gold Nugget Awards are national awards, presented to top innovators in design, planning and development so it is all the more impressive that River House took top honors in two categories, Best Infill Site Plan (See award) and Best Under 1800 Sq Ft Home (see award) , and three Award of Merit for Best Collection, Best Unique Development and Home of the Year. This is a major achievement given there were nearly 600 entries reviewed by a panel of top industry experts.
One of the challenges that RiverHouse was responding to was a demand for innovative, land efficient, new housing in Healdsburg which has considerable growth constraints when it comes to new housing developments. Although bordering the Russian River and within walking distance to Healdsburgʻs beloved downtown district, the siteʻs location between a manufactured home park and an early 90ʻs 1980s subdivision, the site did did present some challenges. Integral to the whole concept was the design that situated the eight homes around the Green and connecting them - visually and psychologically - to the River. I must confess one of my biggest reservations about the project was its location. As someone who spent quite a bit of time there at all times of day, the design has created a space and a feel that is incredibly peaceful. It really does feel like you are in a River community that is set apart from everything else around it.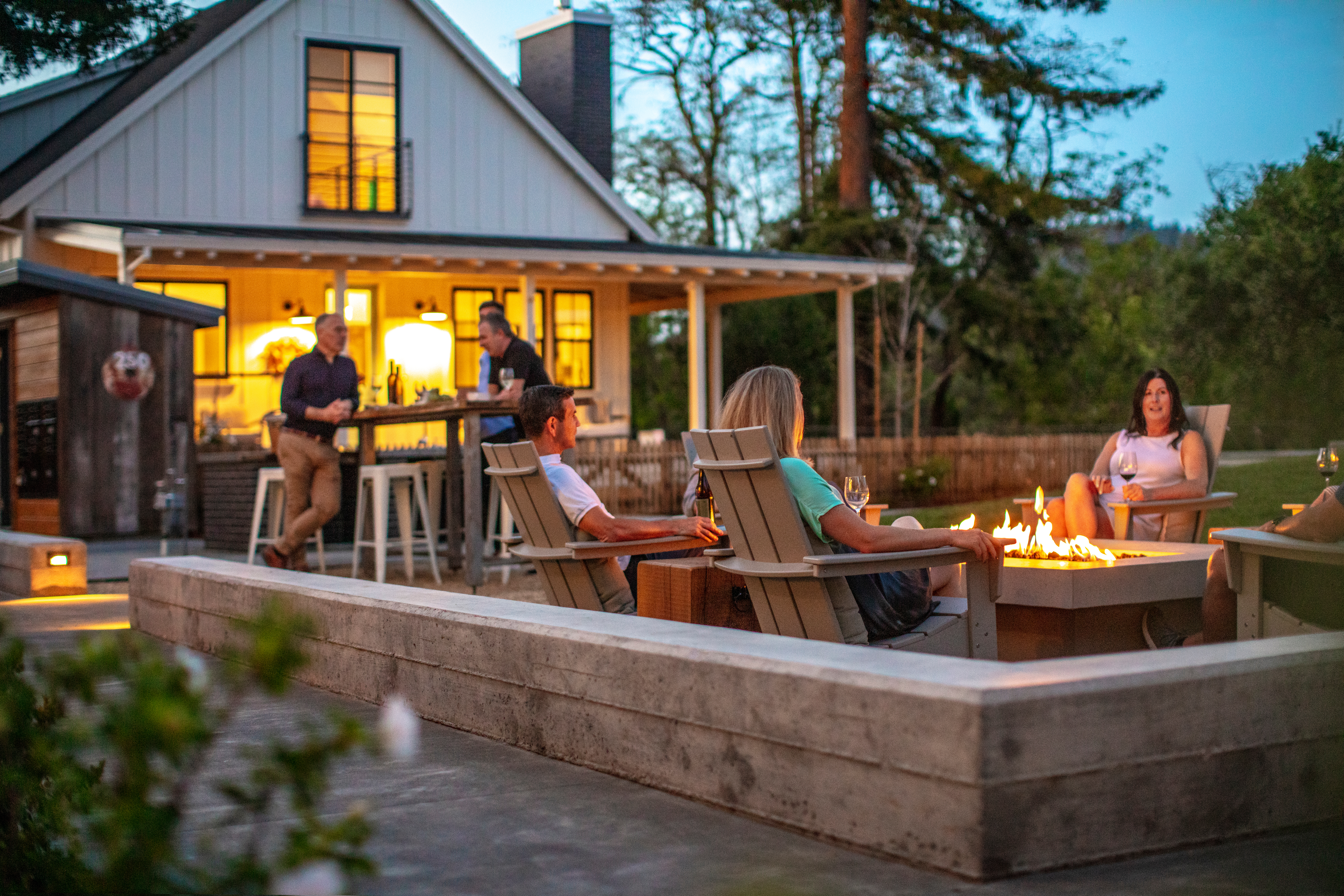 It was interesting talking to Linda Streb, the owner of the 'title' home, River House, "We loved it the moment we saw it. The way the homes are orientated around the Green it felt like community was built into its DNA. As you walk into RiverHouse, you feel you are visually connected with the neighbors. We wanted somewhere we felt we were part of a community," explains Linda.
Talking to Jim about the design process, I was curious to understand how embedded the community element was in the actual design process, "A lot of developers take a parcel and carve it up into individual lots, and then insert a standard plan they used elsewhere. That becomes the layout for the homes around the site. We did the opposite. We thought about what form we wanted to community to take, and how the homes could make the most of the site, and then we worked back from that to map out the lot lines," explains Jim
It is perhaps because of his background in landscape architecture that such a big focus was put on the relationship between the homes and the overall space. "From very early on in the design, we focussed on creating outdoor rooms and spaces. We were lucky to have established trees and so we were able to use them to frame structures and visually lead people through the community."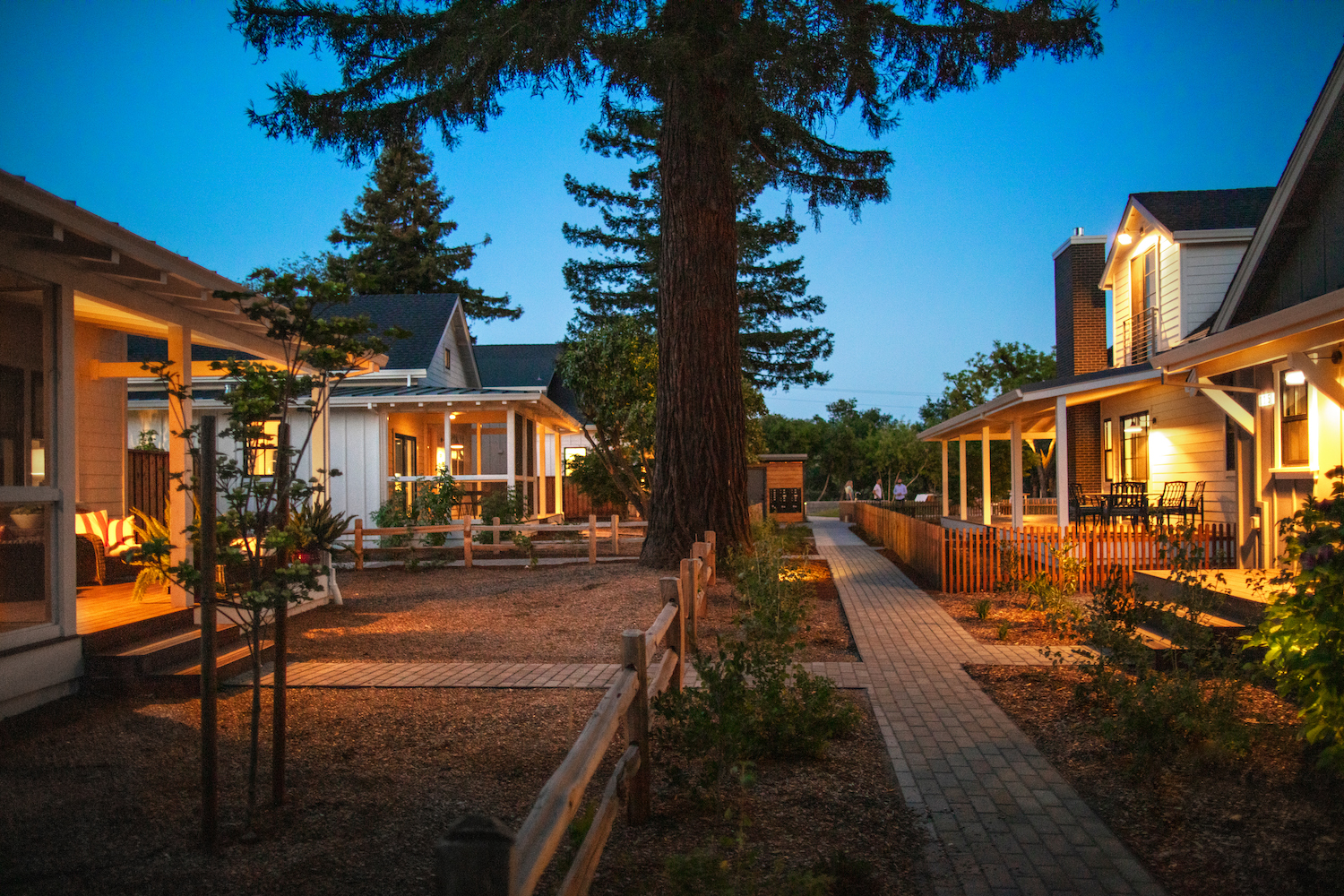 The judges clearly agreed with the impact of saving 80% of the heritage trees on the property with one judge commenting, "The trees create a sense of timelessness. They allow RiverHouse to cheat history. It just feels like it has always been there."
In this blog post, I wrote about the "The Things We Love About RiverHouse," many of these features clearly made an impression on the judges as they awarded the two story homes at RiverHouse, Best Single Family Detached Home Under 1800 sq ft. The vaulted ceilings, the Juliet balcony, the cozy loft with its unique view and industrial metal railings all get a mention. But what do people who live there appreciate most about the homes?
"For us, moving into a 1750 sq ft home was definitely downsizing for us from our San Francisco home. Having decided to downsize, we feel so much better having done so. But more important than that, we love everything about the house. The decks, the Dutch Doors, the high ceilings but most of all, it just feels well made. It sounds strange to say it, but we even notice something like the insulation. It isn't sexy but it is highly functional, keeping us warm in winter and cool in summer."
The screened in porches were a big feature of the single level cottages and are loved by the buyers. "If I did it again, I would have included the screened in porches on the Houses as well," commented Jim. "One judge commented that the screened in porches gave the homes a feeling of an upscale camp in the woods."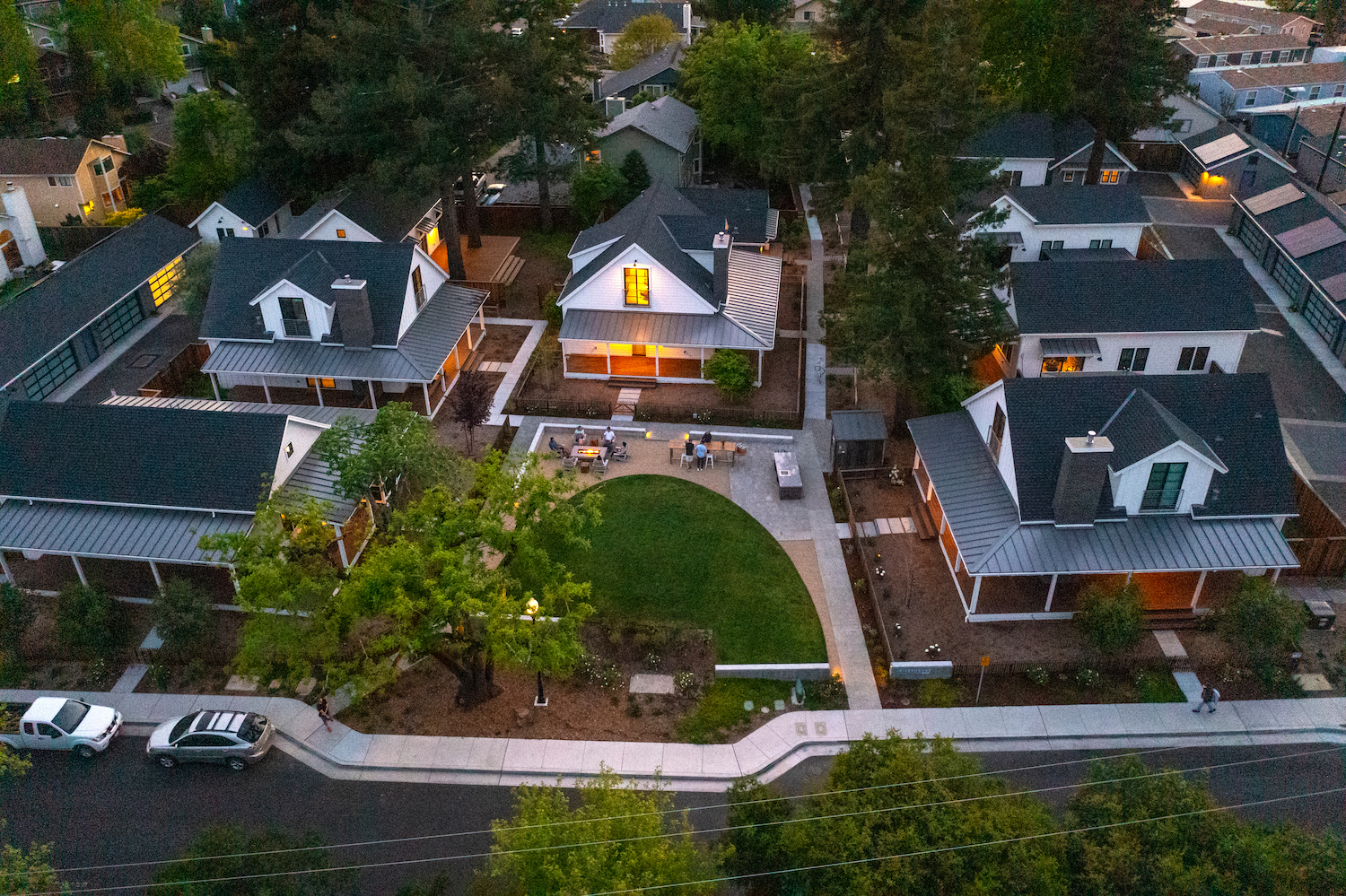 One of my personal favorite features are the Dutch Doors, or stable doors as they are called in England, but that may be down to the fact we had one in a country cottage we used to own in the UK. "It's funny that the Dutch Doors have now become part of the way we communicate as a community. If someone has their Dutch Door open, it means you are welcome to come in and say hello. If it is closed, it's private time!" explains Linda.
It's clear the project has achieved so many of its goals from the perspective of both the owners and its developer, but what were the disappointments? "My biggest disappointment is the fact that we could not meet our original price targets that may have been a bit below luxury.. But ever rising cost of materials, city fees and construction costs just kept pushing sales price up. The challenge for 'small' developments such as this (just eight homes) is that the basic infrastructure costs for utilities, grading, drainage and fees are very similar to if we were building forty homes. It just isn't a linear scale so it pushes up the per unit cost of small developments," explains Jim.
I saw Jim visibly aging at times through the project so I have to ask if he would do it all over again. "I think so! But seriously, what would make me even more excited would be if someone wanted to partner to take the lessons learned from RiverHouse and do another one on property they own.. For RiverHouse to be a source of inspiration for someone that has land, and wants to create something that the community loves and that solves a problem, that would be perfect. I would love to take what I learned here and bring it to scale.."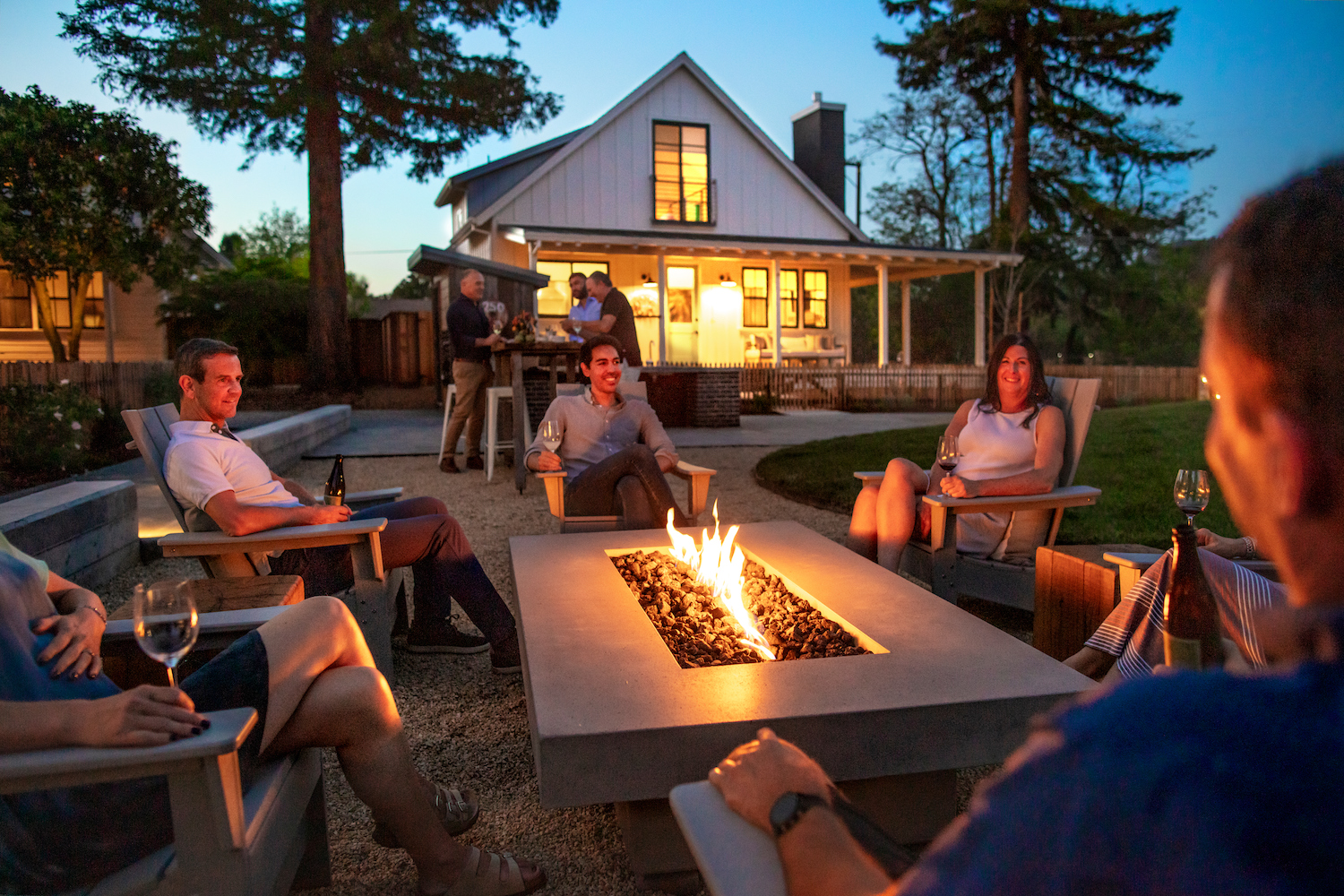 As someone who was at the sharp end of the sales process, it was a huge privilege to get the opportunity to represent this project as part of W Real Estate with Randy Waller. Pretty much everyone who came to see the project were incredibly positive about the project on so many levels. The only negative I ever heard was from people who wanted to be more private. But then again RiverHouse wasn't built for them!
It's only right that Linda has the last word. "We love the fact we have come to live in a new place and we really do feel part of a community. I love my neighbors! We all have our stories and all come from different backgrounds but we do all really get on. We all get together to celebrate birthdays, have lunch and spend time together."
"Living here is exactly as I imagined it would be. Everything we hoped it would be, and more, has come true," concluded Linda.
Image Credit: Kim Carroll, Carroll Creative courtesy CRAFT Development