Jim Heid isn't a man who sits still for long as you can see from the number of projects he has on the go in Healdsburg. CraftWork, the new 4,500 square foot shared workspace in downtown Healdsburg is his latest creation, very much in keeping with his hope for the town's future and lifestyle.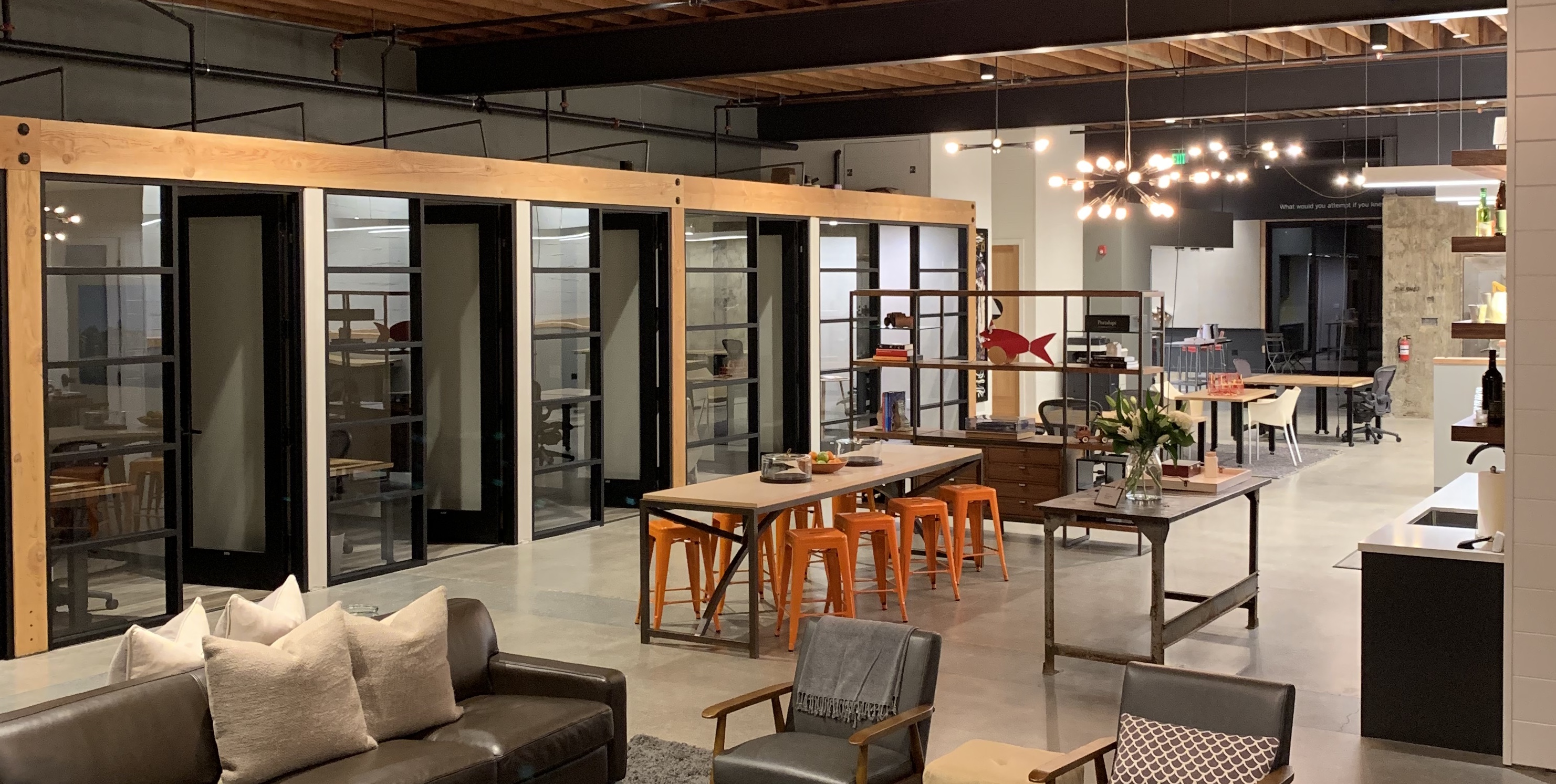 It was nearly five years ago that Jim was looking for his own place to work in Healdsburg and the opportunity to create something unique for others like him. His search took him to Seattle, Detroit, Denver and Phoenix to look at different co-working concepts to see what worked and what didn't work. While he saw lots of interesting examples, it was much closer to home, at The Battery, in San Francisco, that he found something that really felt right for Healdsburg.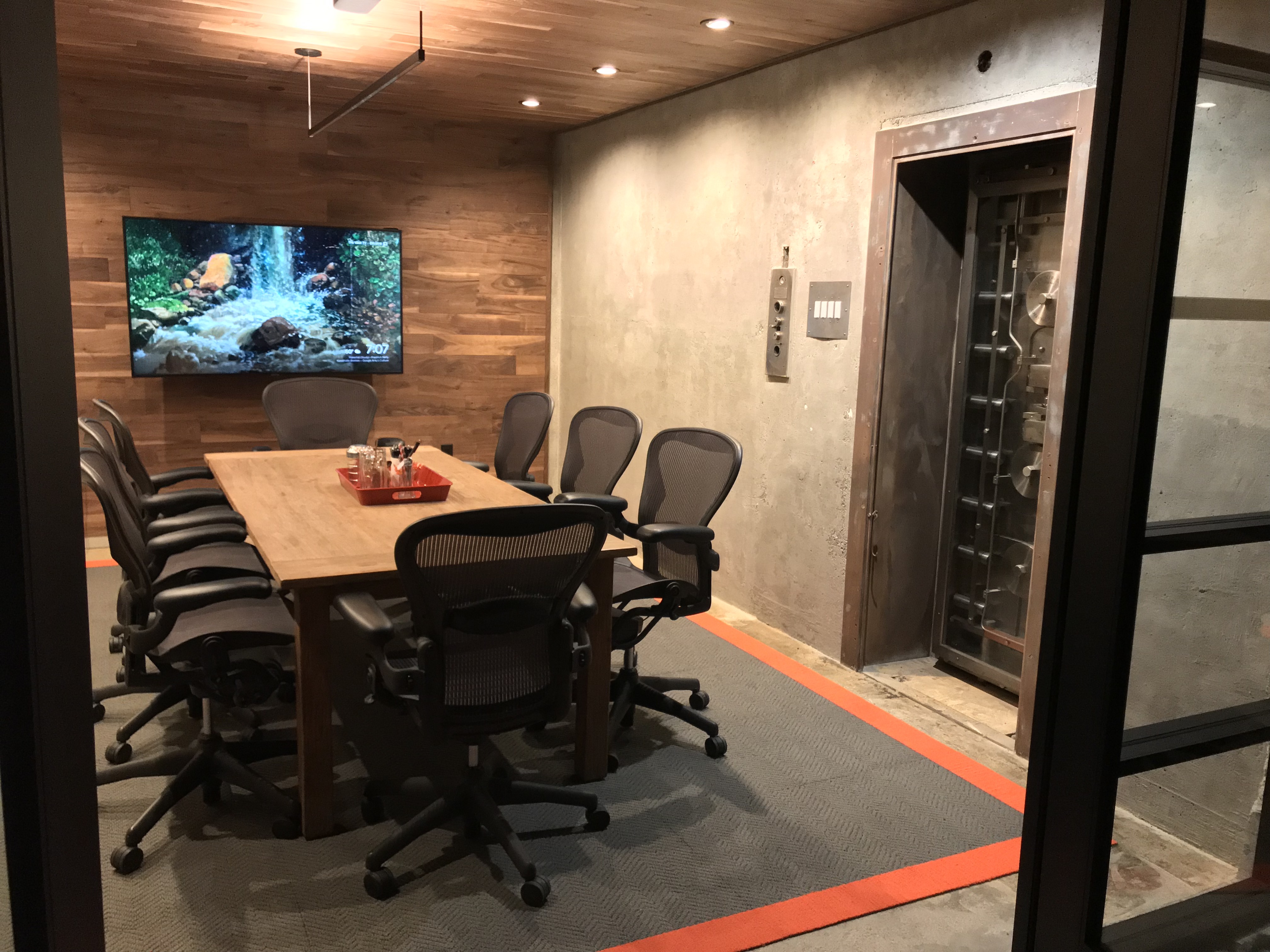 For those of you not familiar with The Battery, it is a modern day club with lounges, and meeting space, bars and dining areas. It's part place to meet, part place to connect with people, part place to work, and all very cool. This is what makes CraftWork very different from a WeWork or other modern co-working space.
The focus at CraftWork is on creating a shared space for people to meet and hang out - as well as work. When asked how he would describe the mood of CraftWork, Jim says it's a cross between the serenity and timelessness of Hotel Healdsburg lobby, the eclectic fun of the Banshee tasting room, and iconic community gathering spot at the Flying Goat. That pretty much sums it up.
When you walk in through the entrance, you immediately feel at ease as comfortable seating around a large gas fireplace welcomes you in. It could be home. As you walk through the space, you will see a combination of private offices, hot desks as well as open plan, permanent desks. Right at the back of the space is the Urban Workshop, a large space for private meetings and events which opens out onto a back patio. Next door to the Urban Workshop is the Vault. This really is a vault - still in situ - from when the building served as Healdsburg's home of the Crocker Bank back in 1963.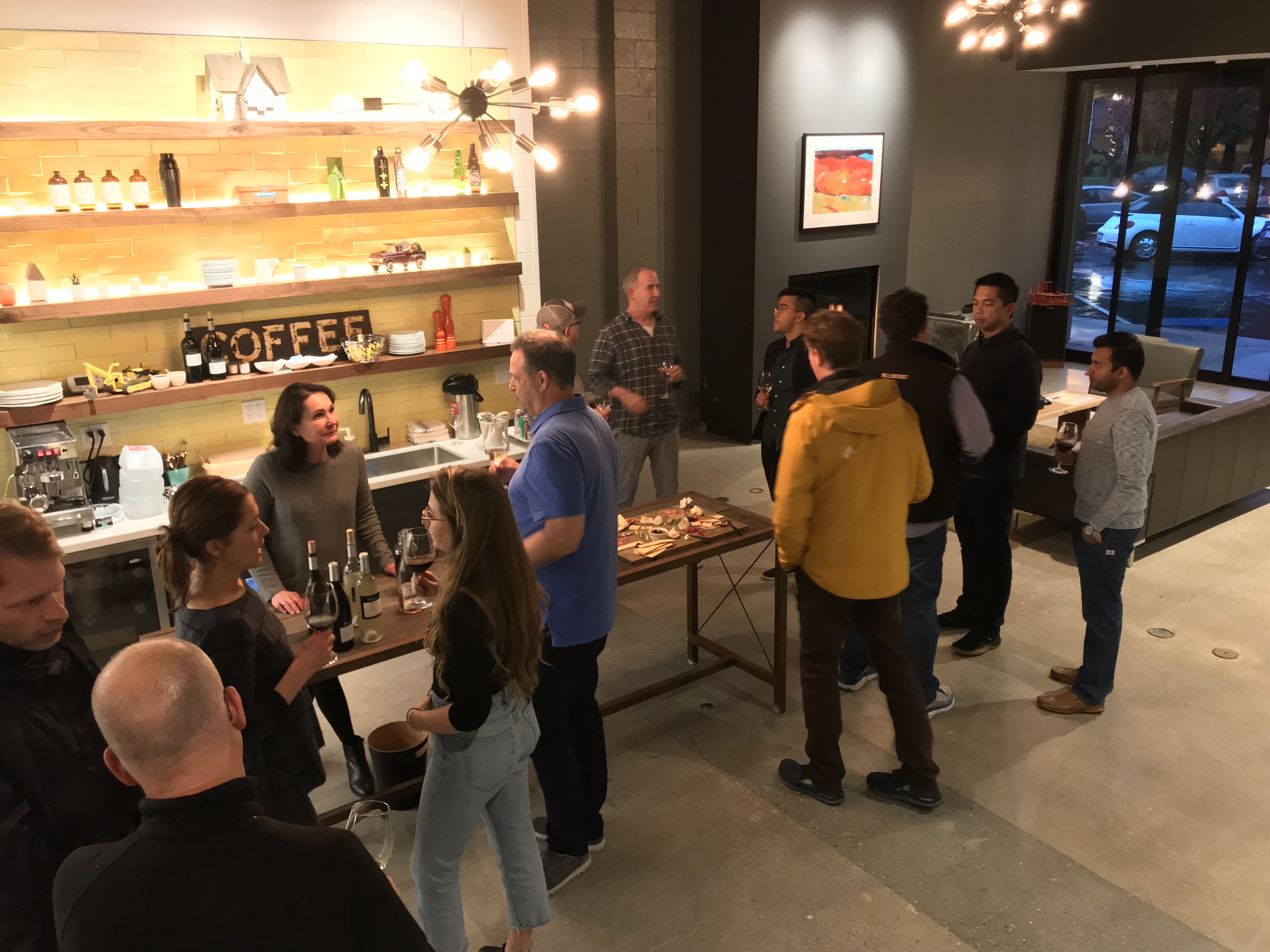 Sitting down around the fireplace, (Jim's favorite feature of the entire space), it's easy to see how CraftWork appeals to different types of people. On the one hand there are what Jim calls, Migrating Millennials, people who moved to Healdsburg and crave a place to work that isn't their home. There is also a large community of people - Restless Retirees - who have retired in Healdsburg or are work optional, but don't want to get out of the game. CraftWork is the perfect place for them to come and hang out, attend to business and share some of their experience with the CraftWork Community.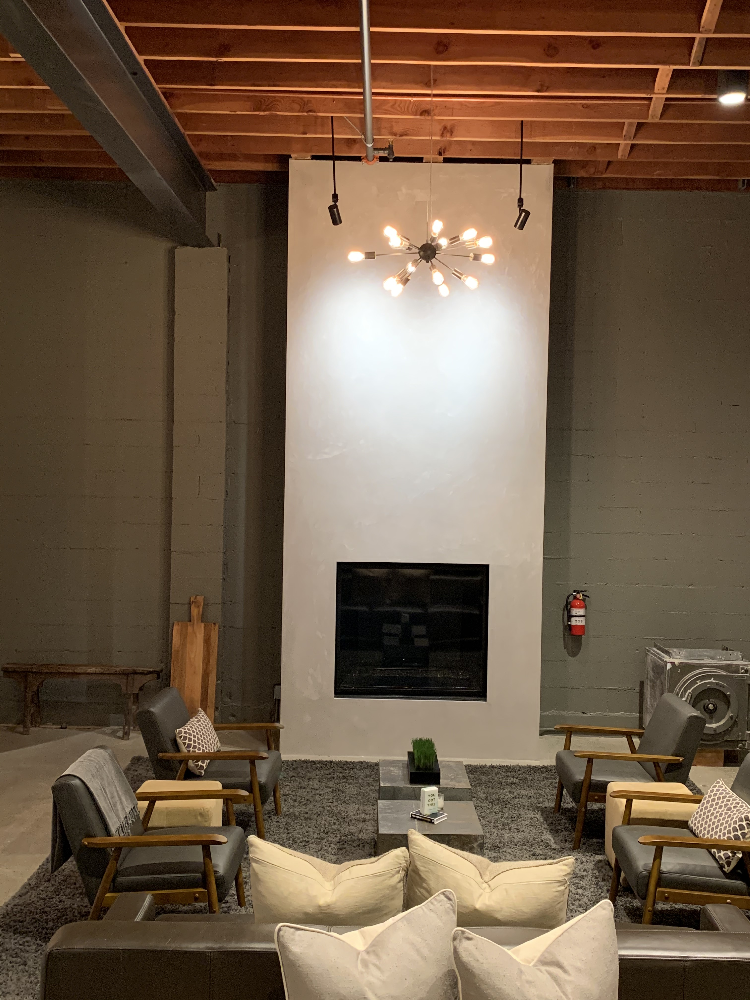 As part of CraftWork's commitment to supporting, small, locally owned businesses, they have created a program called CraftPartners. Members enjoy unique benefits at partners such as Portalupi Wine, Costeaux Bakery, Young+Yonder Spirits, MacRostie Wines, Noble Folk Ice Cream, Dragonfly Floral and The Duchamp Hotel.
I am slightly biased because my office is now in CraftWork. I can confirm it is everything described above and more. I've worked in co-working spaces in New York, London and San Francisco and CraftWork really does feel different. Sociable but just as great a place to work. I can't recommend it highly enough.
So what does it take to try out CraftWork? Day passes are $35, but with the promotional code: modernlivingsonoma, you can buy them for $30.
If you are interested in joining full time, there are a number of different membership levels ranging from 18/7 hot desk and lounge access for $250, to large dedicated desks starting at $450 per month. Membership also includes use of meeting space, printing and storage depending on the level of membership. Access is from 6 am to midnight, 7 days a week using a very simple smart phone app.
To visit CraftWork, check it out at 445 Center Street in Healdsburg. You can also book a tour, or join online at www.craftworkhbg.com