As we approach summer, people not only starting planning their summer vacation stay in wine country but also start considering to look for a vacation rental investment property to purchase.
At least a couple of times a month I talk to someone who wants to purchase a property in Healdsburg either with the sole purpose of operating it as a vacation rental property or more frequently, enjoying it as a second home but being able to earn some income from the property to help offset some of the costs, especially property taxes.
Understanding the rules around vacation rentals in and around Healdsburg is reasonably complicated and forever changing as I wrote about here. However, analyzing the data, it's interesting to see how many there are, where they are and how much money they make.
Here are the facts about Healdsburg Vacation Rentals:
1) 262 active rentals in Healdsburg
2) 237 of these are whole house, the remainder, shared house
3) 21% are 1 bed; 20% are 2 bed; 31% are 3 bed; 17% are 4 bed and 7% are 5 bed or more.
4) The average daily rate is $518, peaking at $593 per night in October
5) The average occupancy rate is 43%, peaking at 57% in August
6) 53% of the properties are marketed on AirBnb; 32% on VRBO and 15% on both
7) 93% of the properties are rated 4.5 and above, with the average rating at 4.8
8) 38% of the properties have a minimum 2 night stay, compared to 25% having a minimum of 1 night stay
9) 18% of the properties have a minimum stay of 30 nights (to get around the vacation rental rules)
10) The highest earning property has a gross income of $413,000 per year
Where Are The Vacation Rentals In Healdsburg?
If we look at the properties that are in the Golden Mile (within a 15 minute walk to the Plaza) there are 28 properties that are operating as a "whole house" vacation rentals (see map below)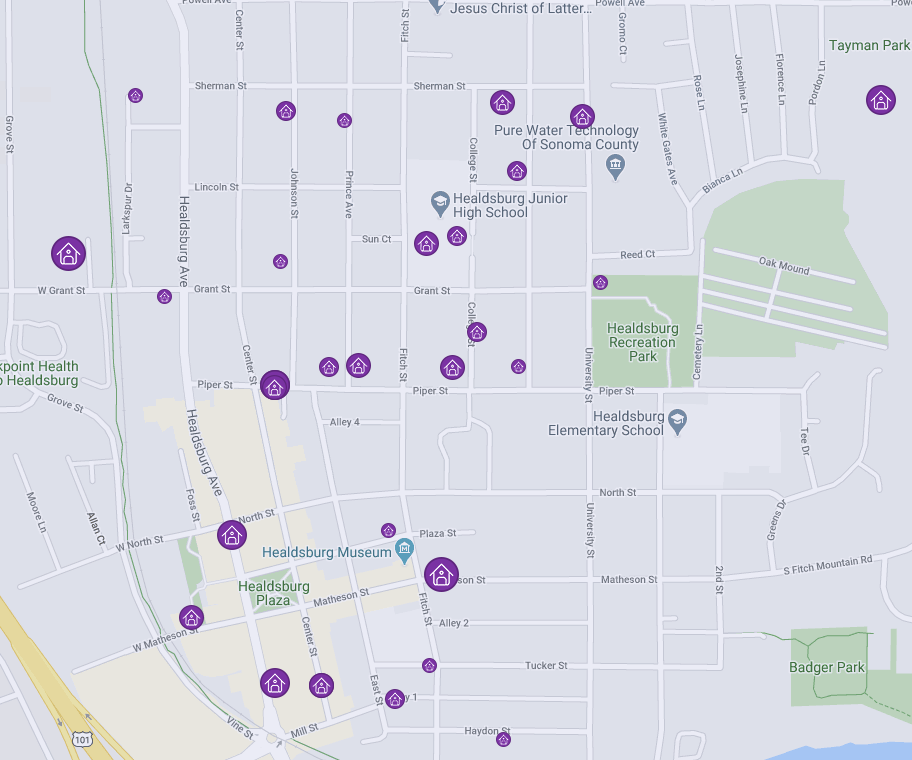 In addition to these, there are 12 other properties that are operating as a "private room" within a property (see below)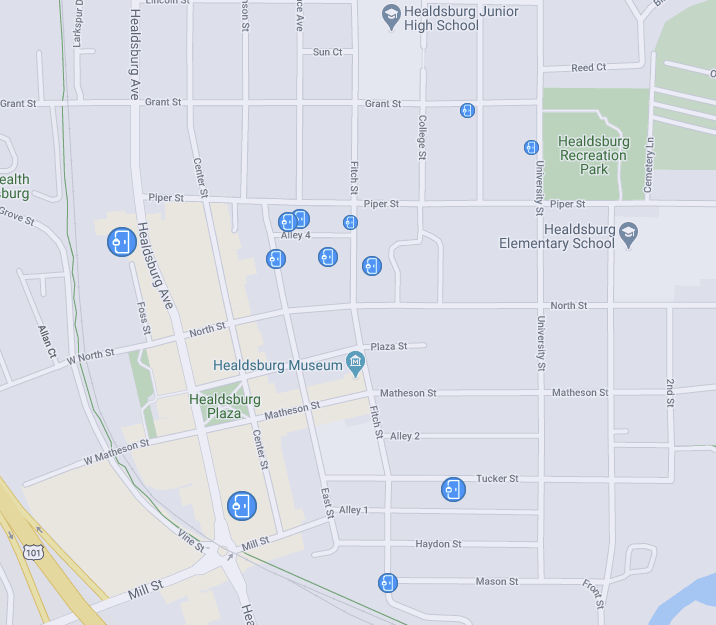 Outside of the immediate downtown area in Dry Creek Valley and around Chiquita Rd and Lytton Springs Road there are 72 whole house vacation rental.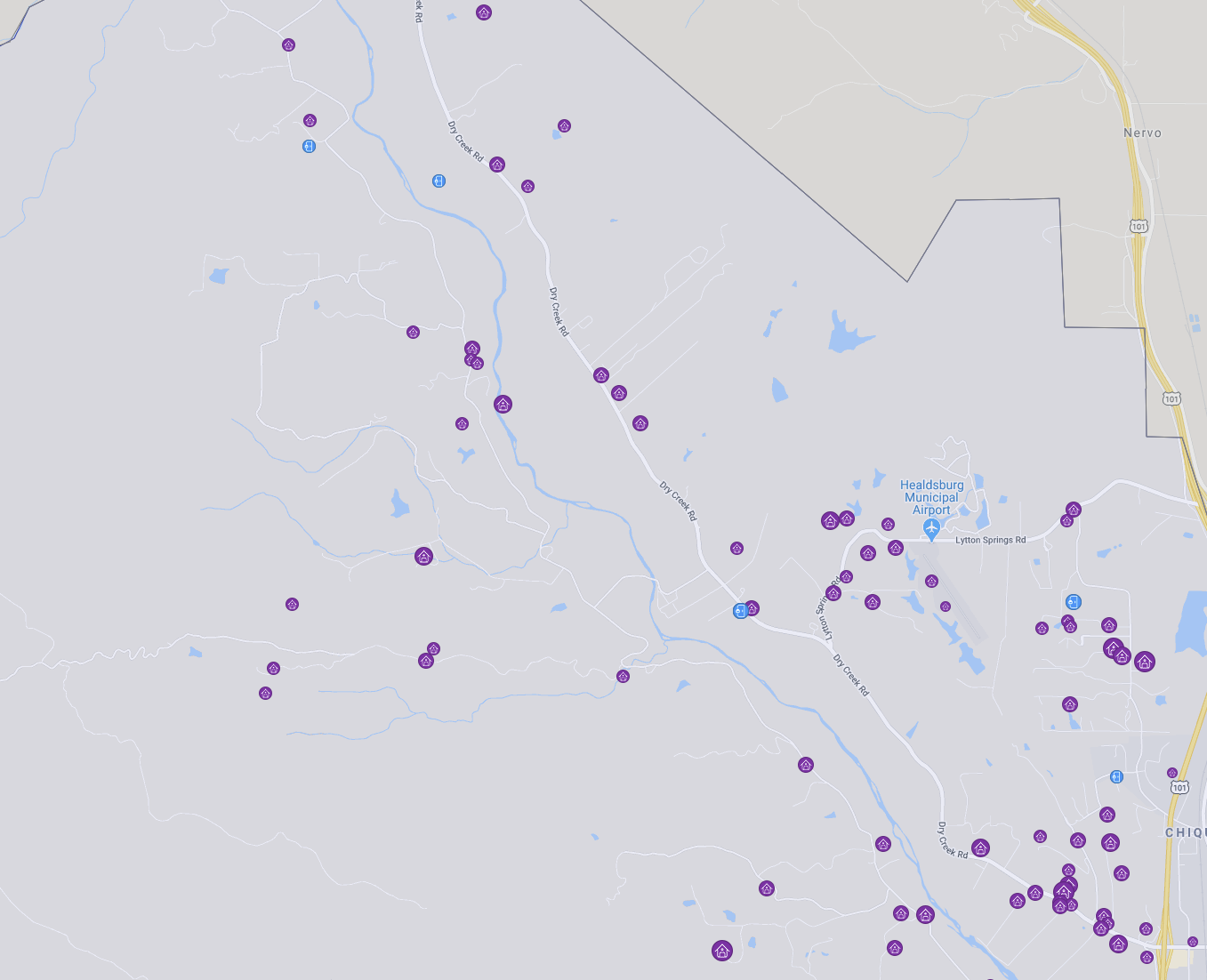 The Highest Grossing Property
Located on West Dry Creek Road near Martorama Family Winery, this 6 bed, 6.5 bath property earns its owners a cool $413k a year with an average daily rate in excess of $2100.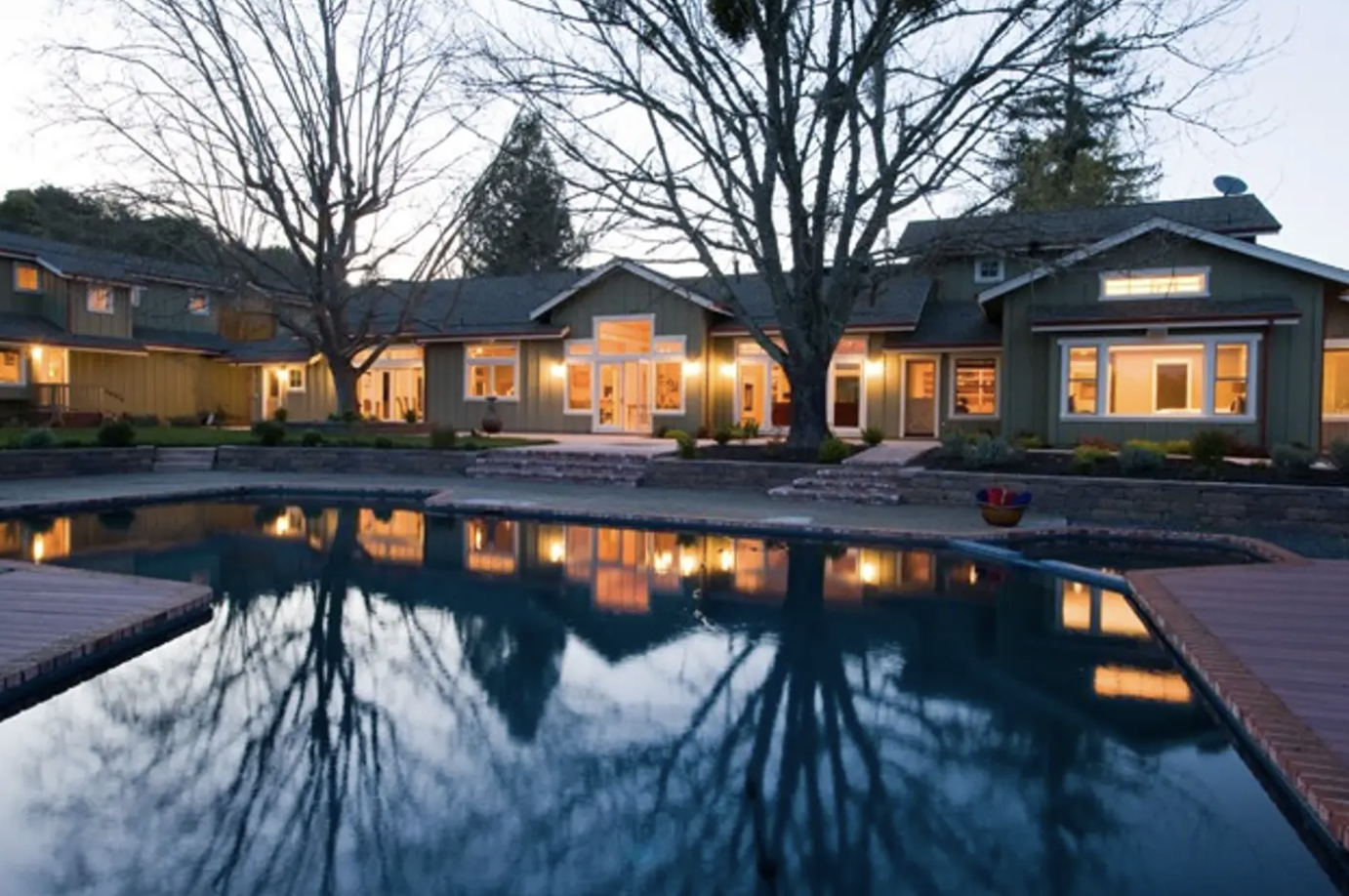 The Best Performing 1 Bed Vacation Rental
The aptly named ArtHaus, is a beautifully designed contemporary property, that is located minutes from town just off Dry Creek Rd on Pozzan Road.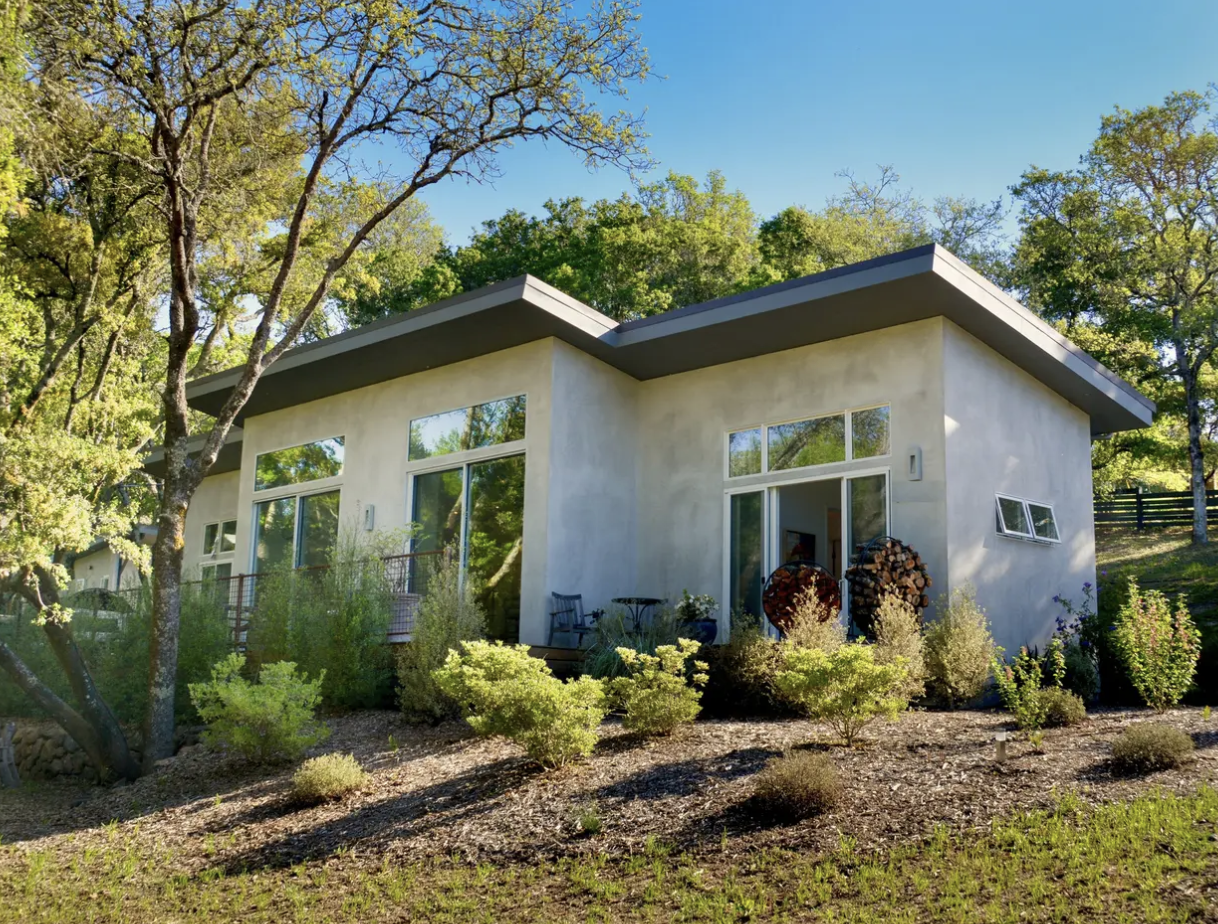 The 1 bed 1 bath cottage earns $91,000 per year at an average daily rate of $631. This property is in a sweet spot for vacation rentals that are just mintues from Healdsburg downtown but being located west of the 101 are in Sonoma County and so are outside of the city of Healdsburg which doesn't permit vacation rentals.
The Best Performing Property in Downtown Healdsburg
This 2 bed, 1 bath apartment is located just one block from the Plaza on Healdsburg Avenue. Like many of the vacation rentals in downtown Healdsburg, it is in a building that has a mixed use zoing so is permitted to be operated on a commercial basis. This is also the best performing 2 bedroom property in the whole of Healdsburg.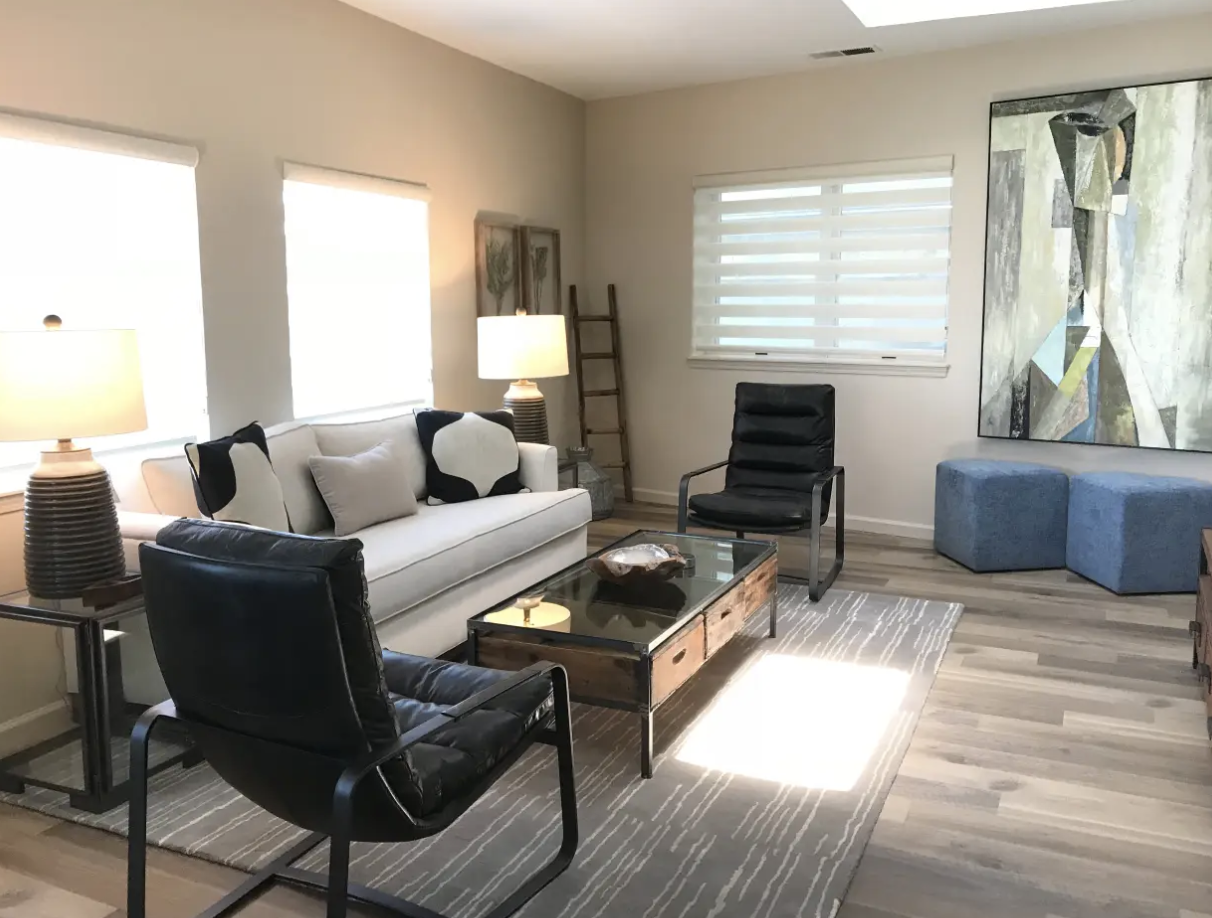 This downtown suite grosses $118,000 per year at an average daily rate of $743.
The Best Performing 3 Bed Vacation Rental
Located just north of Lambert Bridge Road on Wine Creek Road, this 3 bed, 2 bath property sits above Dry Creek Valley with amazing views.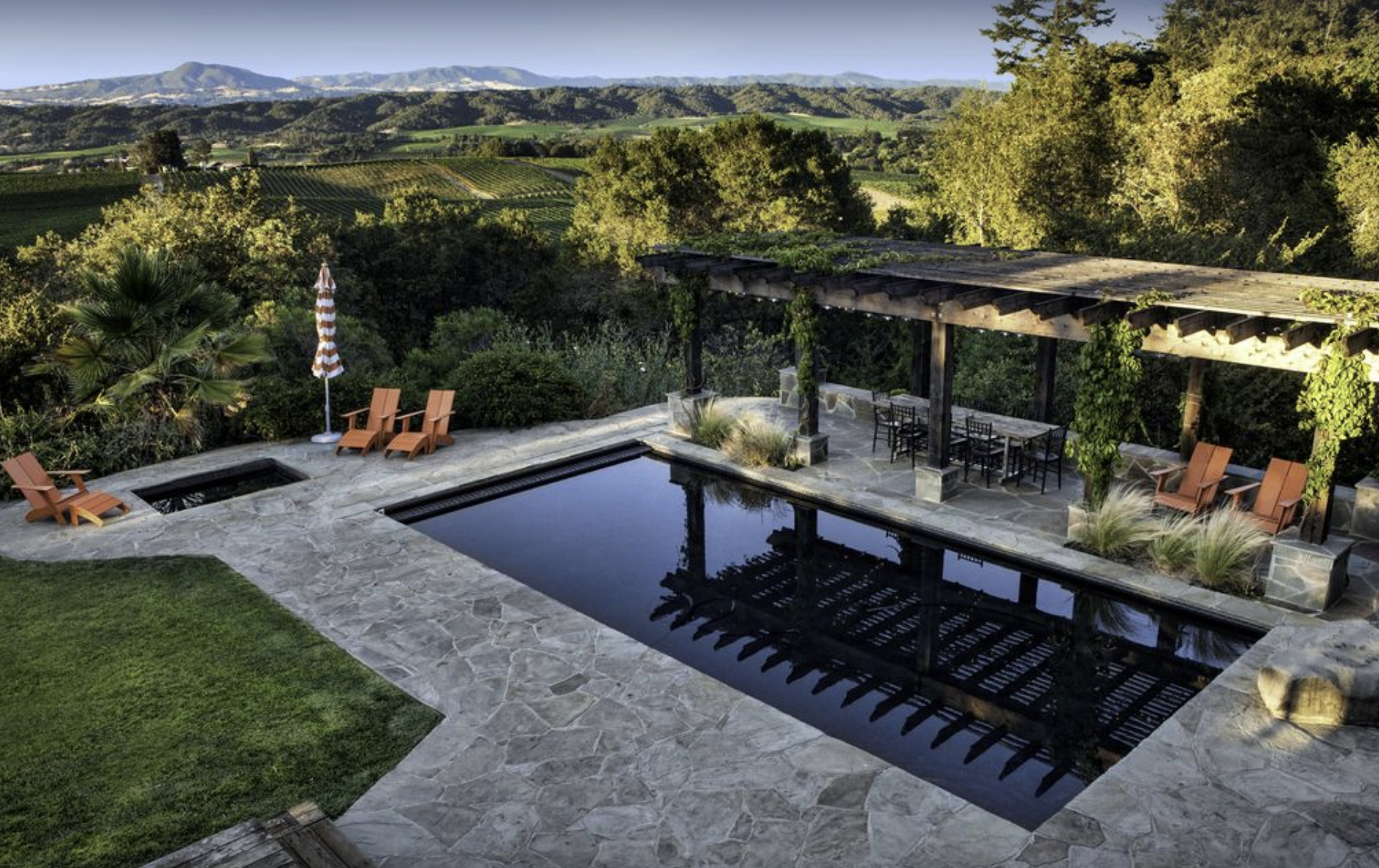 It earns $222,000 per year with an average daily rate of $892.
Most Lucrative Shared Property
The Jimtown Luxury Suite is a 1 bed, 1 private bath within a large restored victoria house in the heart of Alexander Valley right across the street from Medlock Ames.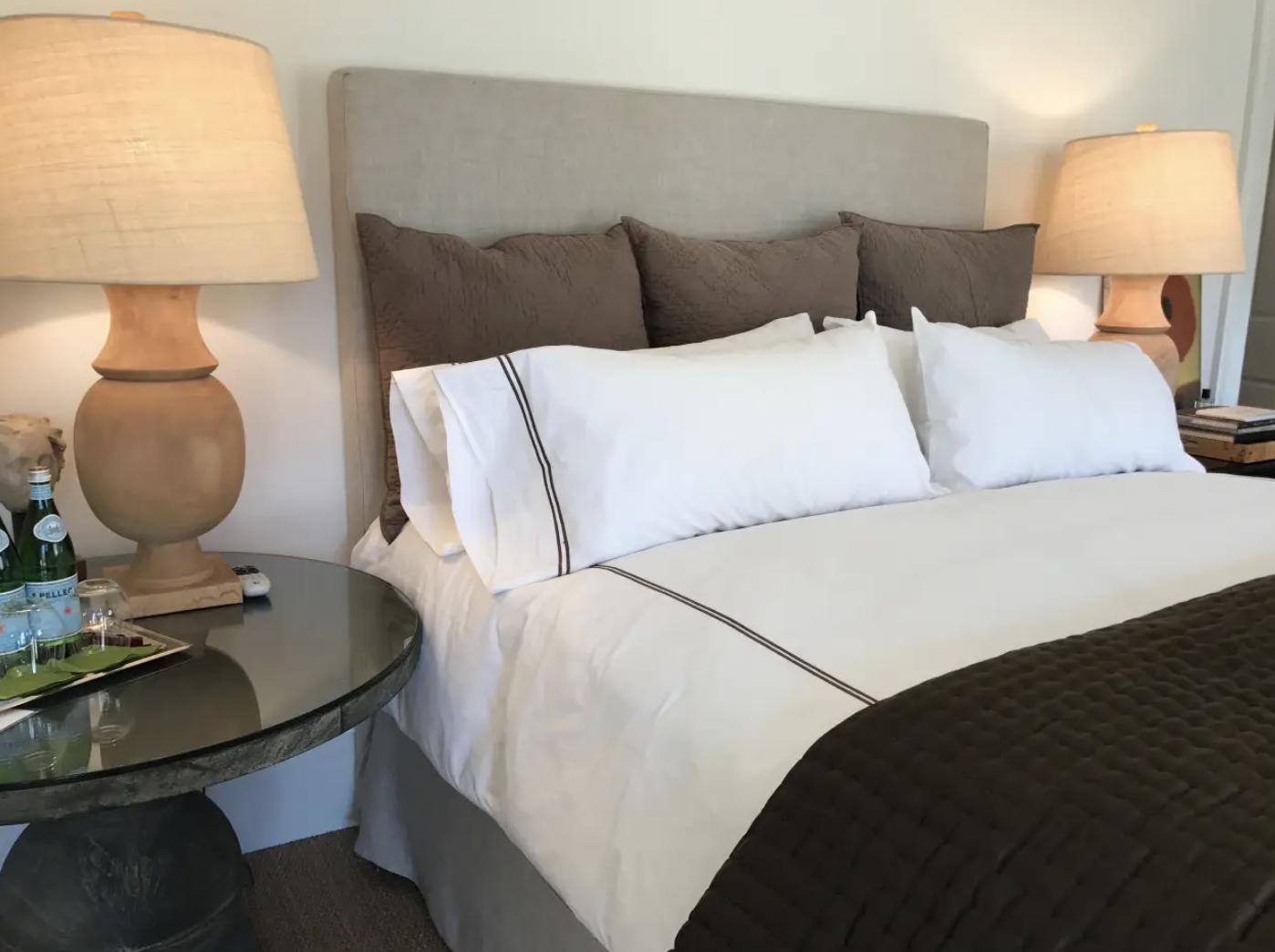 This property has an average daily rate of $257 and earned in excess of $61,000 last year.