During the fire season last year, it was fairly routine to have power shut offs for large parts of Sonoma County, as well as Marin County. I remember one of the first listings that I saw once the power was back on, was a rural property that heavily promoted the fact it had a back-up generator, solar and batteries. It got me thinking about strategies for living in an area where power outages are likely to be the norm.
Whole House Backup System Options
It goes without saying that most people, who live in an area where the power supply may be shut off, should have a simple generator that they can use to for essential appliances such as fridge, freezer and basic lighting needs as well as an on demand hot water system. On this last point, I didn't realize that even if you have gas powered hot water, but have an on-demand (or tankless) water heater, you still need electricity to power the electronic ignition system. I found this out the hard way not having any hot water in the house I was staying in, in Mill Valley. For anyone with a rural property, which will almost certainly run off a private well, then having back-up power is a necessity to keep the well pump going, as well as providing basic electricity needs.
Ever since the Kincaid fire last year, I have had quite a few clients who have re-adjusted their geographic search area for purchasing a wine country property. Some people have decided that they only want to focus on rural properties that are west of Hwy 101 given the majority of the fires have been east of it. Everyone who is looking for properties always wants to understand the fire risk. (See this post outlining what homeowners can do to help harden their home). Other people have decided that the rural life is not for them and that they would rather move into downtown Healdsburg because protecting the town will always be a priority for fire crews.
The other huge benefit for homes in downtown Healdsburg is that it has its own electric utility company and so is not subject to PG&E's regular power outages (PSPs)! So where does Healdsburg Electric get its electricity from? It purchases electricity from third party sources but the City of Healdsburg owns a number of power generation plants which are a combination of carbon-based (natural gas and combustion) and renewable (geothermal and hydroelectric). Over 40% of its energy comes from the Geysers geothermal plants in Geyserville and typically between 50-60% of all power is from renewable sources. In addition, Healdsburg Electric is typically 30% cheaper than PG&E!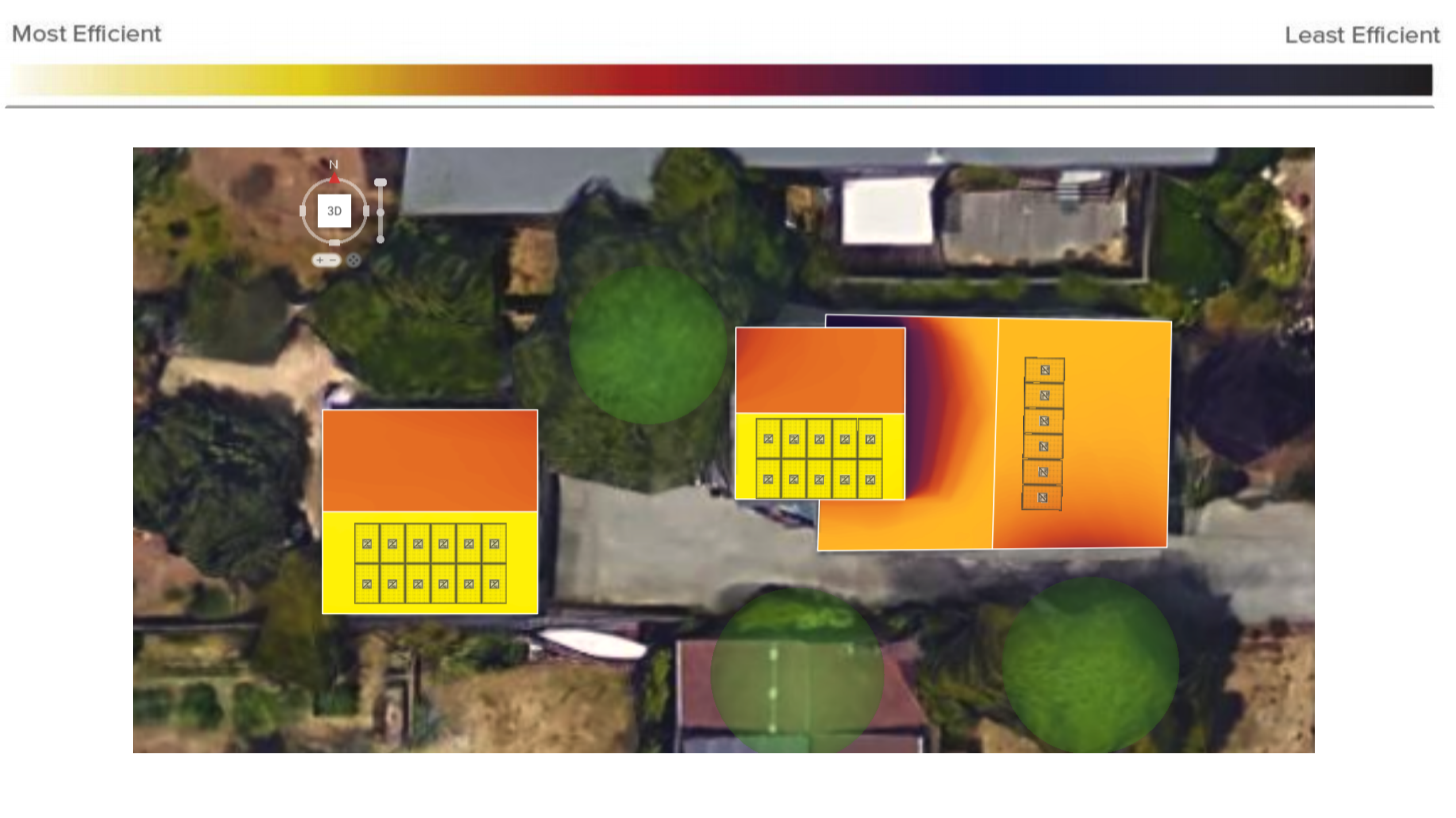 With the power outages in mind, as well as the urgency for acting against rapidly escalating global warming, I recently committed to getting solar and a back-up solution for my home in downtown Healdsburg. Having explored a number of options as part of a major remodel, I decided to opt for a combination of solar and some power back-up solution.
Having decided to go with solar (motivated less by the cost savings but more by the desire to live more sustainably) I naively thought that in the event of a power outage, I would at least have electricity when the sun was shining. Unfortunately, that isn't the case. Basic physics requires that the DC power generated by solar panels needs to be converted, by an inverter, to AC to power the house. This inverter requires a source of energy to operate so if you have solar and there is a power outage, you still need either a generator or battery to convert the DC power from the solar panels into useable AC power.
Having looked into different solar options, I decided to go with Solar Panels but paying a slight premium to make sure that I had high efficiency panels so I didn't have to have any on the front of the house. I did look into Tesla roof tiles but they came back to me after I had already put a new roof on! (Annoyingly the cost of the solar tiles including the new roof was $30,628 with the tax credit for a roof generating 9.36KW. This is only $3000 than the solar panels alone).
Battery or Generator Backup?
My next decision was to then decide whether to opt for a battery or a generator. I already decided that if I was going to get a generator, I wanted one that was quiet, could run on duel fuel (either petroleum gas or PG&E natural gas), and was permanently connected to the house in the event of an emergency.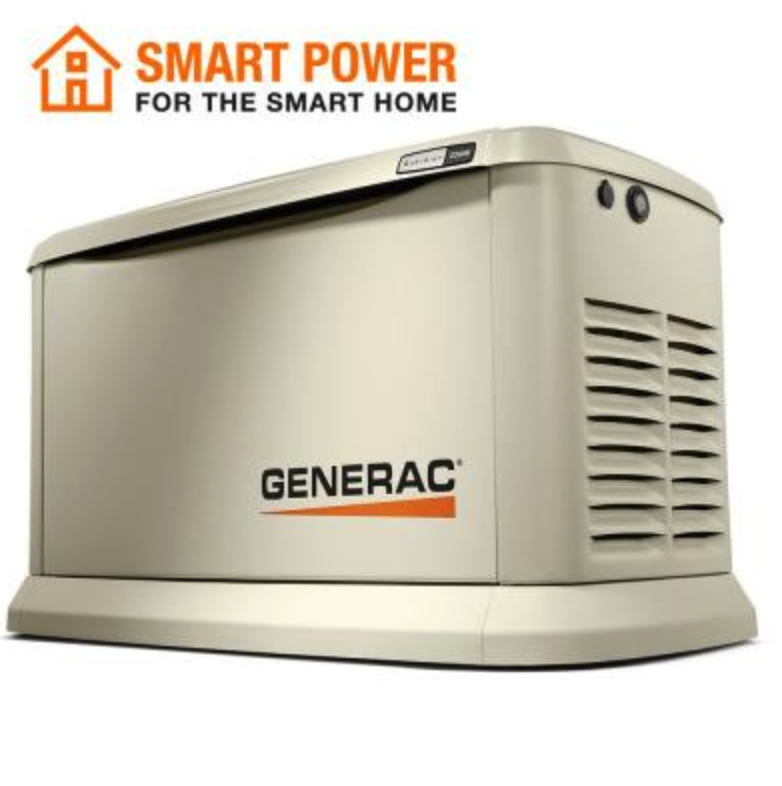 Working with a provider, I identified the 13kW air cooled Generac Model 7175 Standby Generator as the most suitable for my requirements. The total installed cost of this including permit and gas plumbing was going to be $14,000. This suddenly seemed a lot of money to pay for something that I hope will be sitting idle all year. If I was going to pay this amount of money for back-up power, why not invest the same amount of money in a battery, an asset I can get value from year round to both reduce costs and increase my solar self sufficiency.
Best Solar Battery Backup System For The Home
It is worth noting that while PG&E typically pays a customer between $0.02 and $0.04 per kWh as part of a net metering agreement where consumers get a credit for sending power back to the grid, Healdsburg will pay customers $0.08 per kWh. This compares with a cost of between $0.15kWh (winter off peak) and $0.27kWh (summer peak) that I will pay Healdsburg utility for the electricity they generate. The reason there is such a difference is because the cost of generating the power is only part of the cost. Transmitting and distributing the power increases the cost two or three fold.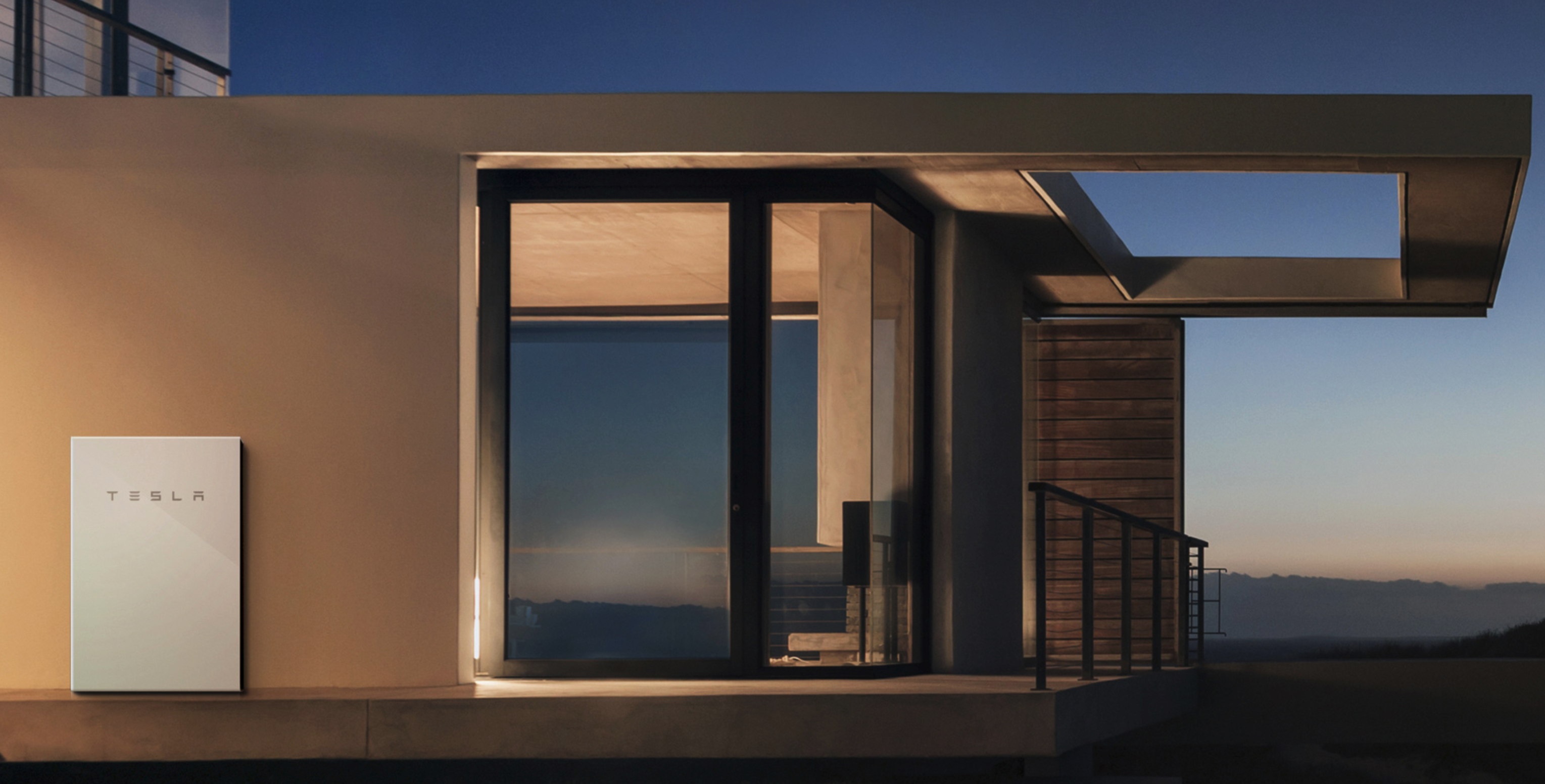 Having decided to go down the battery route, I then got quotes for different battery back-up solutions which included Tesla Powerwall 2 (Lithium Nickel Manganese Cobalt (NMC) chemistry), as well as Sonnen and Enphase batteries both of which use Lithium Iron Phosphate (LFP) chemistry. I won't pretend I did a ton of research into battery chemistry but the general consensus seems to be NMC batteries have proven themselves to run big tasks compared to Iron Phosphate batteries used in mobile devices. As someone who used to run a marketing agency, I have to admit being won over by the Tesla brand and the fact it is already on its second generation battery with a large installed base.
In addition, the quote I got, prior to credits and rebates, for a Tesla was $14,400 for a 13.5kW battery (a Tesla 3 long range battery at 62kW is nearly five times bigger) and $27,441 for a Sonnen 10kW system. This made the decision about chemistry easier. However, the actual cost to me is $7,756 after incentives of a federal tax credit and a Self Generation Incentive Program (SGIP) run by PG&E to provide a rebate for qualifying equipment. (I can get this rebate because I am a PG&E gas customer!)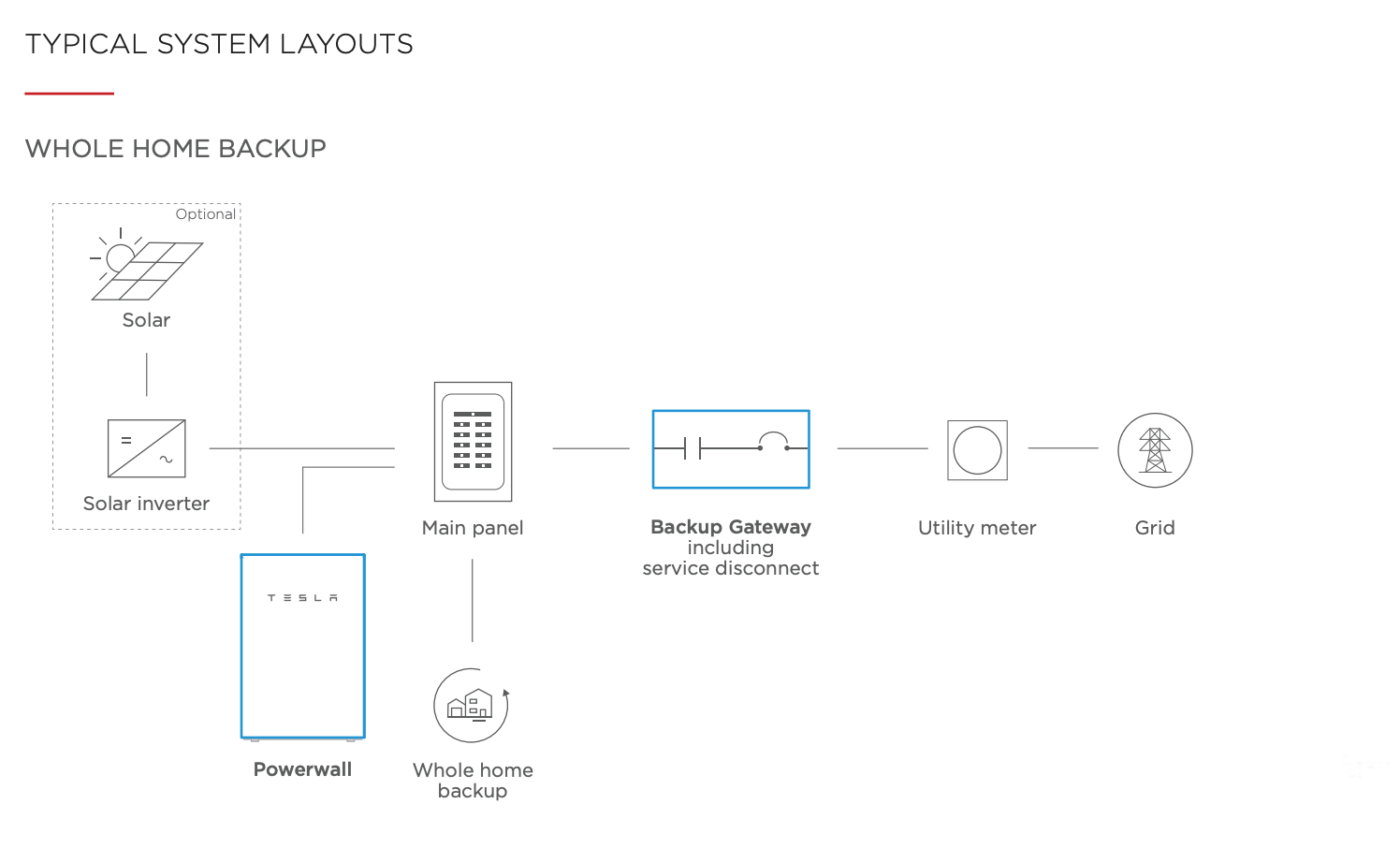 The system I ended up ordering is as follows:
1 Tesla Powerwall 2 which is a 13.5kW battery at a net cost of $7,756 (net cost).

26 LG335N1C-A5 solar panels generating 8.71kW at a net cost of $27,004

1 Enphase Inverter
My estimate is that with just my wife and I living at home with normal appliance usage (fridge, freezer, wine fridge, TV, lights, washer, dryer, music and limited air conditioning etc) our usage will be 8,000 kWh per year. If we run an electric car and do 12,000 miles per year this would be an additional 4,200 kWh per year making a total usage of 12,200 kWh per year or 33 kWh daily. Our solar system output is estimated to be 12,353 per year or 34 kWh daily. On paper it looks like we should just about generate as much as we need. However, it doesn't quite work like that because in winter we will generate less and in summer more. Similarly usage patterns will change seasonally.
The challenge will be charging my car because I will need to charge my car in the evening and yet my battery will only hold 20% of what my car will need and I will need to use my stored battery power when I am home in the evening. The good news is I will be buying electricity when it is cheapest and will almost certainly be selling electricity back in the summer months. The other good news is that Healdsburg is going to be expanding its free electric car charging program beyond the chargers located by the City Hall offices so if all else fails I can use them at night and weekends!
I started down the journey to get solar as making a small contribution to sustainable living and never realized the worm hole I would go down given the complexities of the different technologies, tariffs, rebates and configurations. As you can see I have done quite a bit of research but the reality is that until I have installed the system, worked out the best strategies for using and storing my own solar energy charging, I won't really know if I have made the right choice. However, if there is a power outage, I will have some power although for how long I am not really sure. It feels good to take a small step to self-generation, even if it costs me a bit for the privilege! It might just mean I still do need a small gas generator if Healdsburg electric does shut off power.
Useful Solar and Battery Backup Resources
City of Healdsburg Electric Vehicle Discount Program
PG&E Self Generation Incentive Program
City Healdsburg Electricity Rates
Existing and Future Free Charging Stations in Healdsburg
Living For 200 Hours Off The Grid With Solar and Battery