Is investing in an ADU a good investment? There are numerous factors that are contributing to the huge demand for ADUs and homes with ADUs including, but not limited to, the relaxing of the rules for building them at a state level, the shortage of affordable homes, the reality and threat of rising interest rates and the number of property investors looking for real estate re-investments off the back of recent real estate price increases.
While the cost of building an ADU is still relatively expensive (see this separate blog post on different types of ADUs) there is no question that an ADU increases the appeal, and hence value of your home, more than the square footage added. Not only are there relatively few homes for sale with ADUs, but they appeal to wide range of buyers because of the income potential as well as the flexibility of the accommodation. The good news is that it is getting easier for homeowners to build an ADU as part of helping increase the overall value of their home.
It was back in 2017, that the California legislature first made it easier for homeowners to build ADUs. In January 2020, Gavin Newsom introduced a further five bills all designed to stimulate an increase in the number of ADUs across the state as part of trying to create additional affordable homes. I wrote this blog post last year off the back of a new report entitled, The Backyard Revolution: Perspectives of California's ADU Owners' which helped answer some key questions such as: How long does it take to get a permit? How long does it take to build an ADU? What is the typical size of an ADU?
In addition to understanding the process for a homeowner to add an ADU to their property, it is interesting to look at homes with ADUs, who is buying them and why they increase the value of your home.. While I have not done a qualitative piece of research, I have gathered anecdotal feedback through working with various clients and selling a number of homes that have ADUs.
The 1031 Exchange Buyer
I recently worked with the developers of River House (read more about it here), a community of eight homes, four of which had ADUs. What was interesting working on that project was the number of buyers who were interested in doing a 1031 exchange but who also wanted to get some use from the property. The great thing with an ADU is that even though a buyer may only rent out the ADU, it enables the whole property to qualify as part of an exchange.
Chris Nobriga recently purchased Green House, the flagship home in the River House development. While she and her husband were looking for a second home in Healdsburg, they were exclusively looking at homes that had an ADU because of the immediate income, and therefore 1031 exchange, possibilities. "For us it was nice that the ADU was detached but that wasn't critical. The most important thing for us was being able to enjoy the home."
"We have made an effort to furnish it really nicely because while it is really nice, it is only 500 sq ft, so it is probably more suited to someone to rent it for a month to three months at a time. That would suit us perfectly compared to having a year long lease. We advertised it on "Furnished Finders" and were planning to also list it on AirBnb Long Term rentals. However within 10 minutes of posting it, we had 5 enquiries and we took the first tenant for $2150 per month. There were there other people offering to pay more but it was only fair to offer it to the first person who reached out." One the attractions for a lot of people of an ADU is that it has outdoor space, so an ADU is an increasingly popular alternative to condo living.
The Residential Income Investor
There are many different residential income investors who look at everything from multi-family quadruplex's to single family homes. The growth in the number of properties that have an ADU is creating a different option for residential income investors. One of my realtor colleagues at W Real Estate, Jonathan Bruington, represents a client who has 18 homes all with ADUs as residential income properties. "My client likes single family residential properties with ADUS, not just because of the income levels, but also because of the better debt structure, when compared to multi-family units, and the fact that the value of the asset is pegged to the residential property market not just driven by a cap rate which is the case with a quadruplex."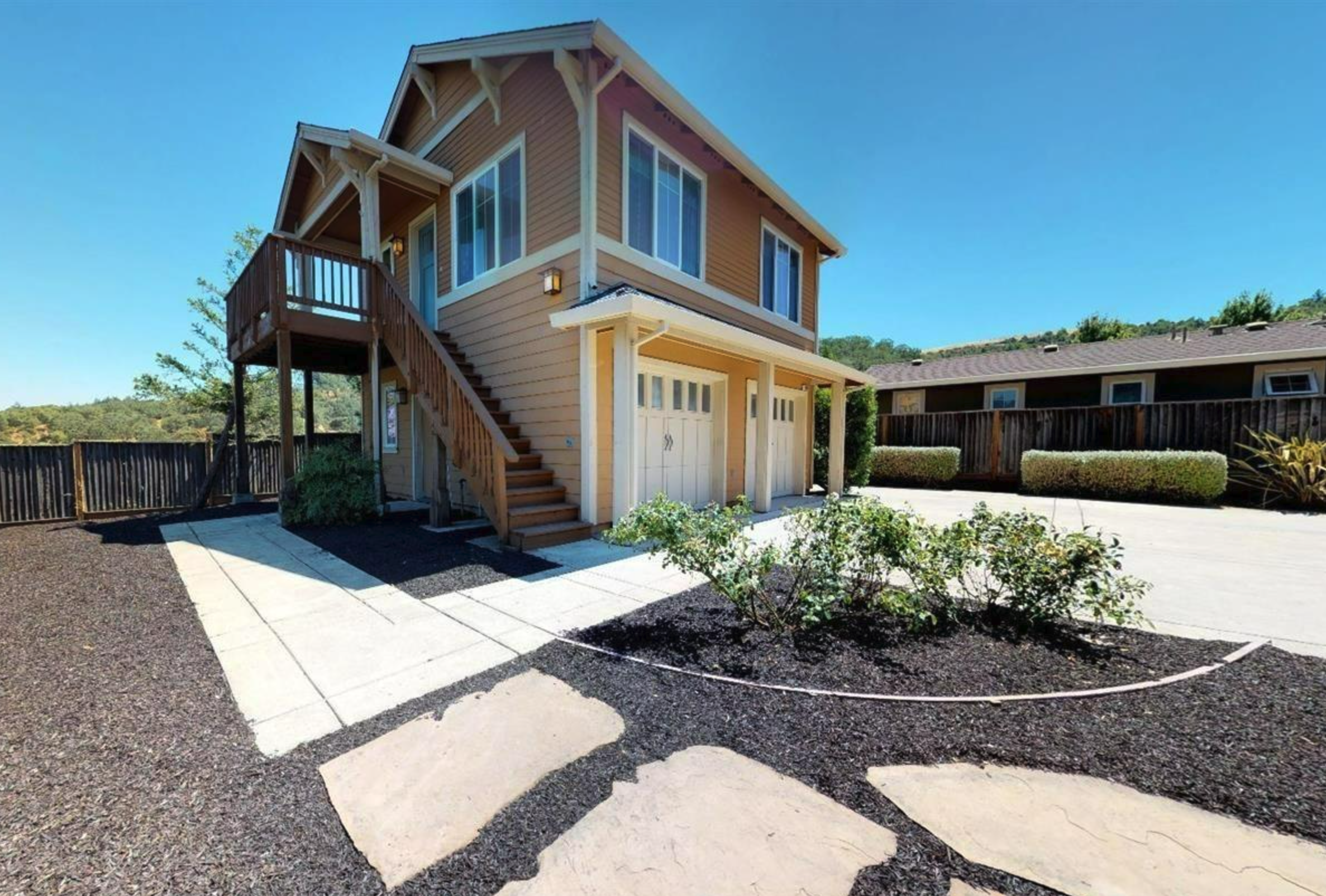 "One property that was purchased by my client was 327 Moonlight Circle in Cloverdale at a price of $770,000. This home not only had an ADU of approximately 500 sq ft above the garage, but it was also a 4 bed home, not the usual 3 bed 2 bath. This home definitely wasn't turnkey so my client had to give it a little love with interior paint, landscaping, new flooring throughout and remodeling the primary ensuite bathroom," continued Bruington.
Once it was remodeled, the main home quickly rented to a family with 4 kids for $3400 per month and the ADU was rented to a single professional for $1800 per month. To generate $5200 income per month with an initial investment of $770,000 plus some remodelling costs represents a good return for an investor. "In my experience ADUs are typically rented to young professionals who are looking at them as an alternative to an apartment. If the ADU has a private yard, it definitely makes a difference resulting in a bigger rental pool driving up the price a little higher," explains Bruington.
The Lifestyle Buyer
The other typical buyer is someone who is looking to use income from the ADU to offset the cost of a mortgage. Most people, even if they qualify for a mortgage at a debt to income ratio of 45% are not comfortable with the mortgage outgoings at that level. However, if a home has an ADU, while the income isn't used as part of the mortgage qualification process, it can help a buyer purchase a home that they may not otherwise be comfortable purchasing.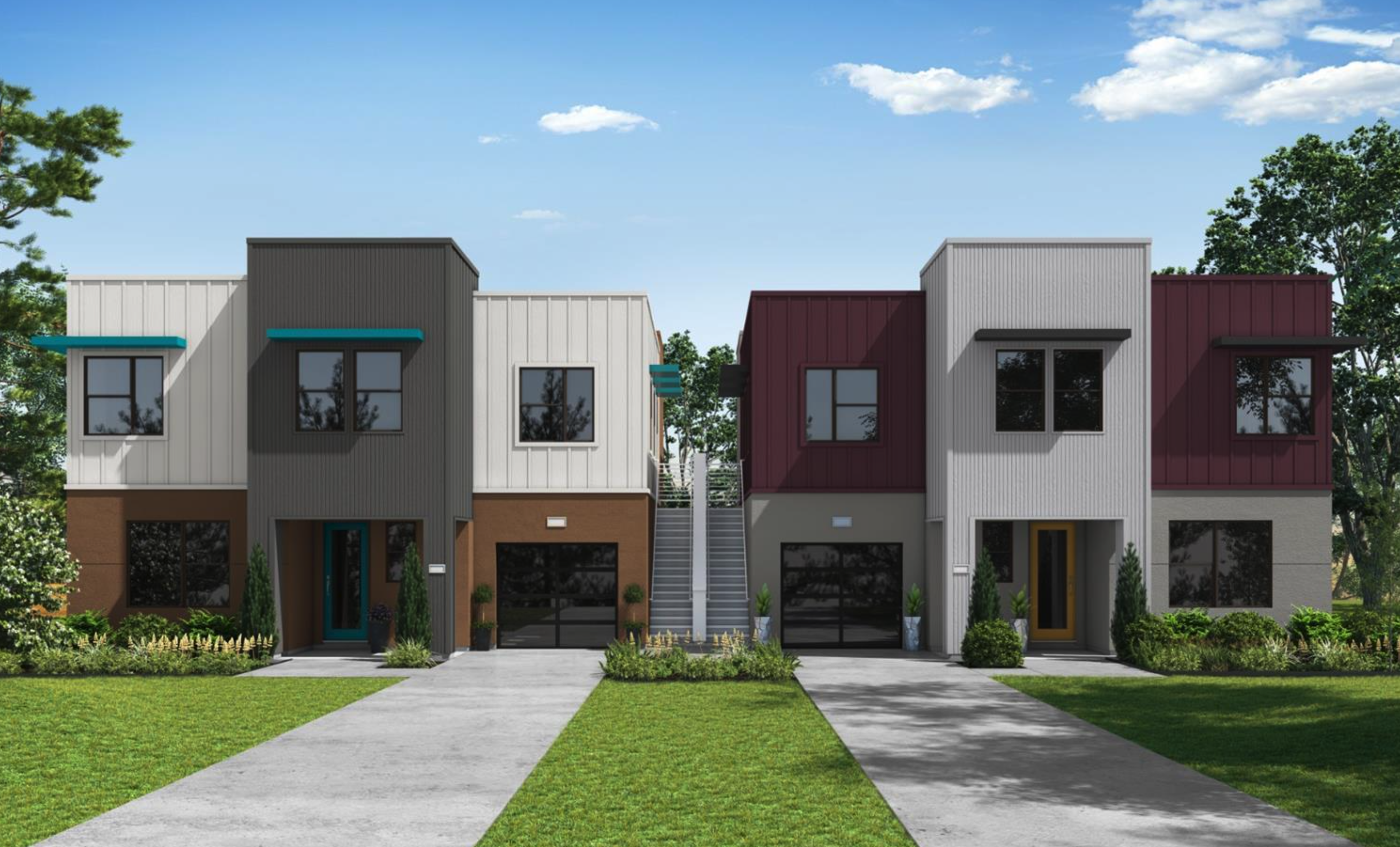 One interesting anecdote for the value of ADUs is at the new development, City 44, in Santa Rosa being sold by W Marketing. There are 44 units in total with just under half having a 1 bed, 1 bath ADU. The interest levels for these units is off the charts, with the ADUs definitely being a factor. One buyer that I am aware of is the classic lifestyle buyer. A single guy in his twenties who can afford the mortgage in his own right, but by renting out an ADU he will be able to offset the cost of the mortgage by approximately $1750 per month. Given the price point is approx $850,000, a contribution of $1750 per month to the mortgage makes a big difference.
The same development is also getting a lot of interest from residential income investors with one investor looking to purchase 3 units, all with ADUs. In fact, the development has been so popular that the development had to set an offer date for offers, something which is almost unheard of in new construction although with only 2 units with ADUs the competition for them was fierce!
Summary
While it is hard to use a few anecdotes to make a sweeping statement about the value of ADUs, my experience from selling a development that had a number of ADUs as well as talking to investors who have purchased units, indicates that properties that do have an ADU will not just be attractive to more private homeowners but will immediately get on the radar of residential income property investors. While the cost of building an ADU is a significant capital outlay, it is easy to see how with the right financing it will not only significantly increase the value of your home but when you come to sell it, it will make it attractive to a much bigger pool of buyers. For homeowners who have a nice ADU, experience shows that there will be no shortage of tenants looking for an alternative to renting a condo.