Nearly five years ago my wife and I purchased a house on Chalk Hill Road on a couple of acres of land overlooking a vineyard. Our plan was to design our dream home, rent out the existing property in the meantime. We were then going to knock it down when we were ready to break ground, build our home and then move in, all within four years. Here we are five years later and while we do have the full plan set for submission for a permit, we have not yet pulled the trigger.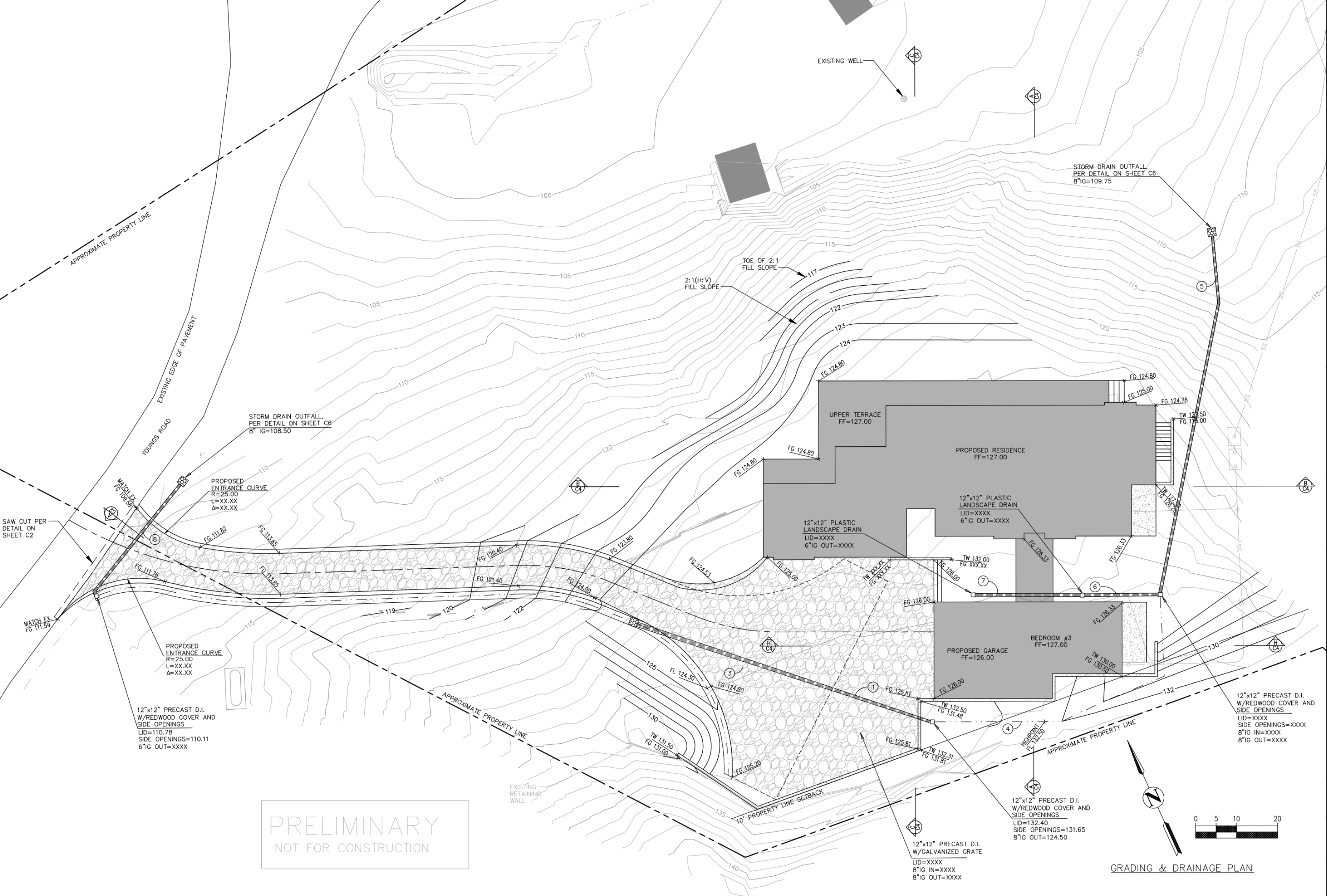 Given I work with many clients looking for either a piece of land or a tear down on a great property, I thought it would be interesting to share some of the details of my journey and the lesson's learnt. Here are five lessons I have learnt through the process so far.

1. Understand The Zoning and Sonoma County Building Requirements
The rules around zoning are complex and some realtors are better than others when it comes to taking the time to understand them. Regardless of who you work with in purchasing a property, you should always book an appointment with Sonoma County planning to find out everything you need to know.
There is a lot of information online and in this post I have compiled a lot of different resources relating to planning rules, zoning, well requirements. Some are quite complex tools to use to navigate but your realtor should be able to get access to them all.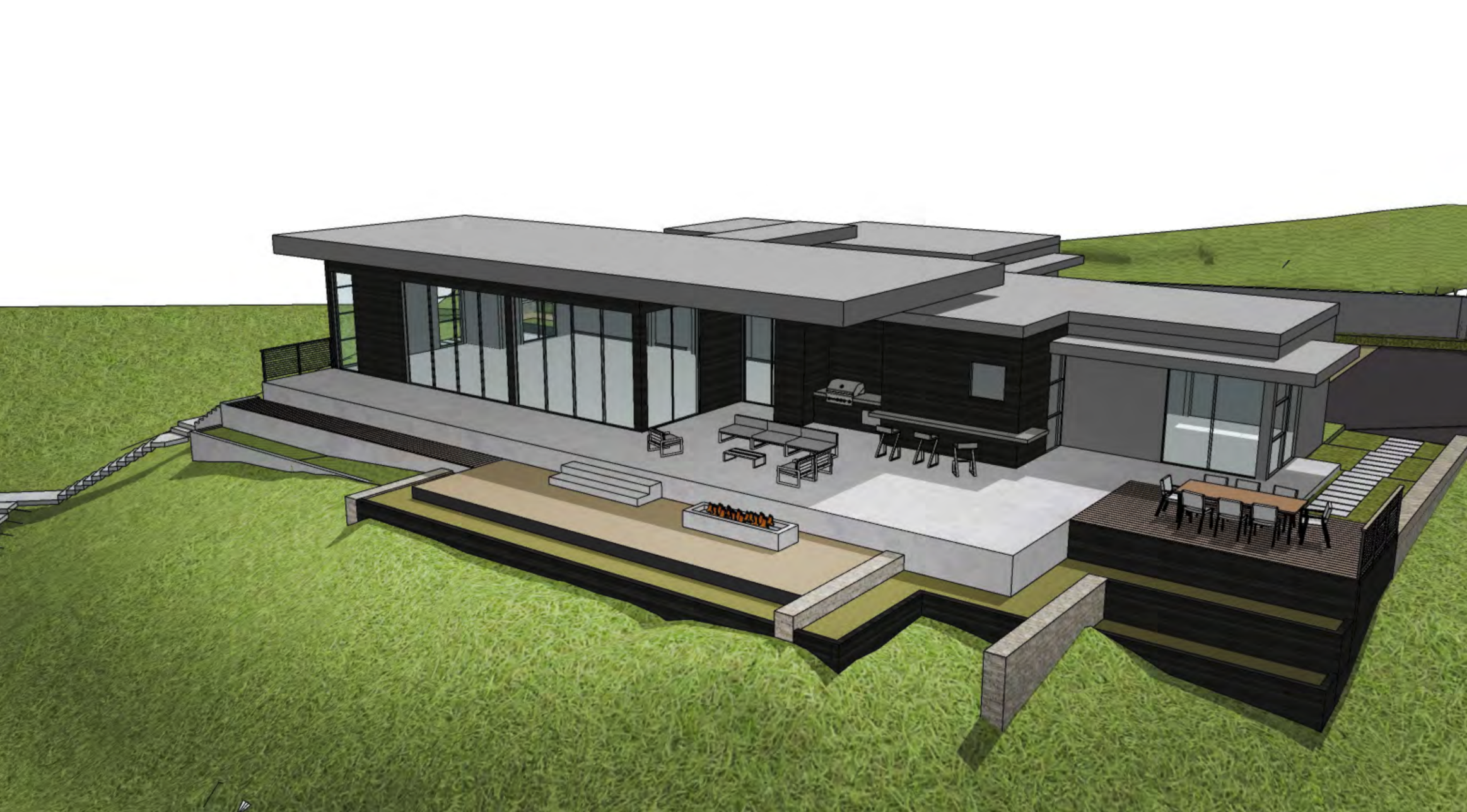 The key is to understand the Sonoma county building permit requirements. You need to take into account the impact any zoning may have on where you put the property, how big the property can be, how many structures you can put on the property (here is a guide to the myriad of structures you can put on a property), what infrastructure needs to be developed and finally what can you use the property for (ie can you rent out, either the whole property or part of it, as a vacation rental).
2. Work With An Architect Who Has A Deep Understanding Of Construction

If we made one mistake it was working with a design team that was not close enough to the construction process and costs. I look back now and I am kicking myself because when I was interviewing architects, they all said, start working with a contractor early in the process. However, our design team kept pushing back on getting input from a contractor until the plans were pretty much ready to be submitted.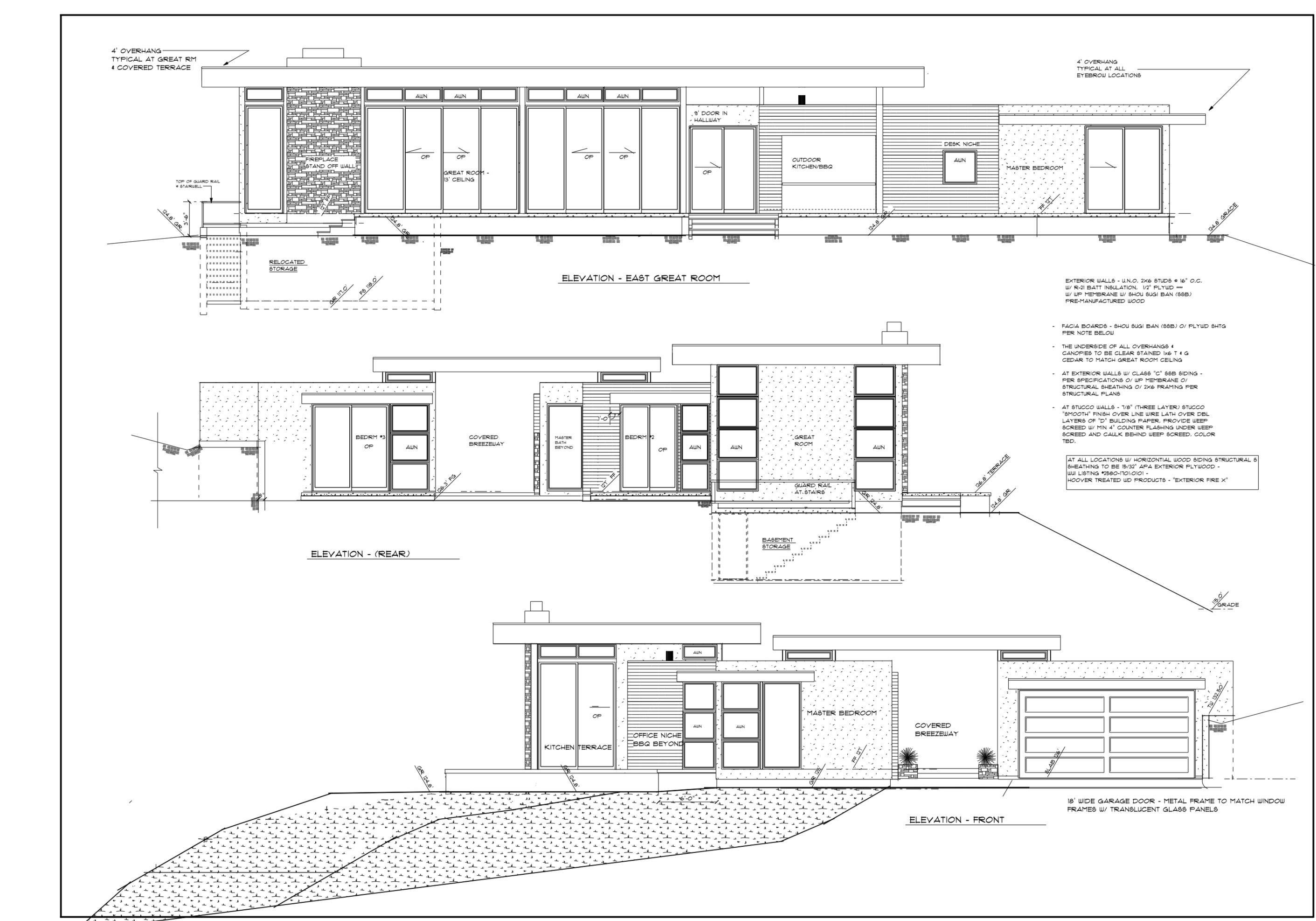 This was a big mistake because one of the contractors we put the project out to bid with, told us we had added approximately $250k onto our build cost for a space under the patio that we never really needed or wanted.
3. Stick With Your Vision (And Don't Increase Scope)
It's great to have a dream but make sure it is grounded in reality and that you stay true to it. Don't get pulled away from it by anyone, most of all, by yourself. We started out wanting to design a modest place but we added an extra bedroom and then the great room expanded to nearly 100ft so it definitely ended up being bigger than we really need. We also didn't want to end up being a slave to our house. We have lots of plans to do so many things and travel the world that it is important to keep a sense of perspective about why you are doing it.
4. Understand How Much Per Sq Ft It Costs To Build In Sonoma County
You will hear people talk about the cost of building based on a dollar amount per square foot. The build cost per sq ft in northern California varies hugely. The number will vary from $450 per sq ft to well over a $1000 per sq ft.
There are clearly a lot of variables that go into that number but it is important to understand does that include the garage, the pool, the driveway, the demolition, the grading, the pool, the solar and the landscaping. While this sq ft number will often include a garage and the main hardscaping immediately next to the house it will not include all the other elements. The actually type of construction will also make a big difference to the final cost of construction.

5. Understand How The Costs Breakdown In A Construction Bid
In another blog post, I will provide a detailed breakdown of all the different costs and how they start adding up. Our timing could probably not have been worse because since we started on this journey we had the 2017 fires and then the 2019 fires which have pushed Sonoma County building costs through the roof. I should also say that there are definitely some costs which are higher because of the fact that our property was being built on a slight slope. This does increase some of the initial site preparation costs.
Here is a rough breakdown:
General Costs including project manager and general infrastructure costs: $255,000
Preparing The Site including demolition of existing structure: $340,000

Concrete, lots of it: $261,000

Woods, Plastics and Steel for all framing and cabinetry: $505,000
Thermal and Moisture Protection: $100,000

Doors and Windows, lots of these as well: $278,000
Finishes. These are all the items you see so super important: $333,000
Equipment including appliances: $42,000
Mechanical And Systems including heating and plumbing: $174,000
Electrical wiring and lighting: $115,000
Overall margin for the contractor added on at the end: $361,000
The Overall Cost
When you add all this up it comes to $2.77m for an amazing 3 bedroom, 3 bath home of 2600 sq ft equating to a build cost of $1065 per sq ft. This does not include a pool and the necessary hardscaping and the original cost of the land and 2 bed home on it. Once you add this in, then the cost comes to best part of $4m.
In Summary
I have done a number of large remodels over the years but I have definitely learnt a lot going through the process of designing something from scratch. Our timing coincided with the worst fires for many years resulting in building costs increasing by 30-40%, a trade war with China that has increased the costs of steel and other material significantly. Aside from the cost the recent fires made us re-think whether or not we want to build our dream home in an area where fires have come right onto the edge of our property in both 2017 and 2019. We have put things on hold and are currently relocated to the safety of major downtown Healdsburg remodel ready to pick back up our rural idyll in due course!