It's been exactly two weeks since I walked out of my office in downtown Healdsburg and was greeted by the sight pictured below.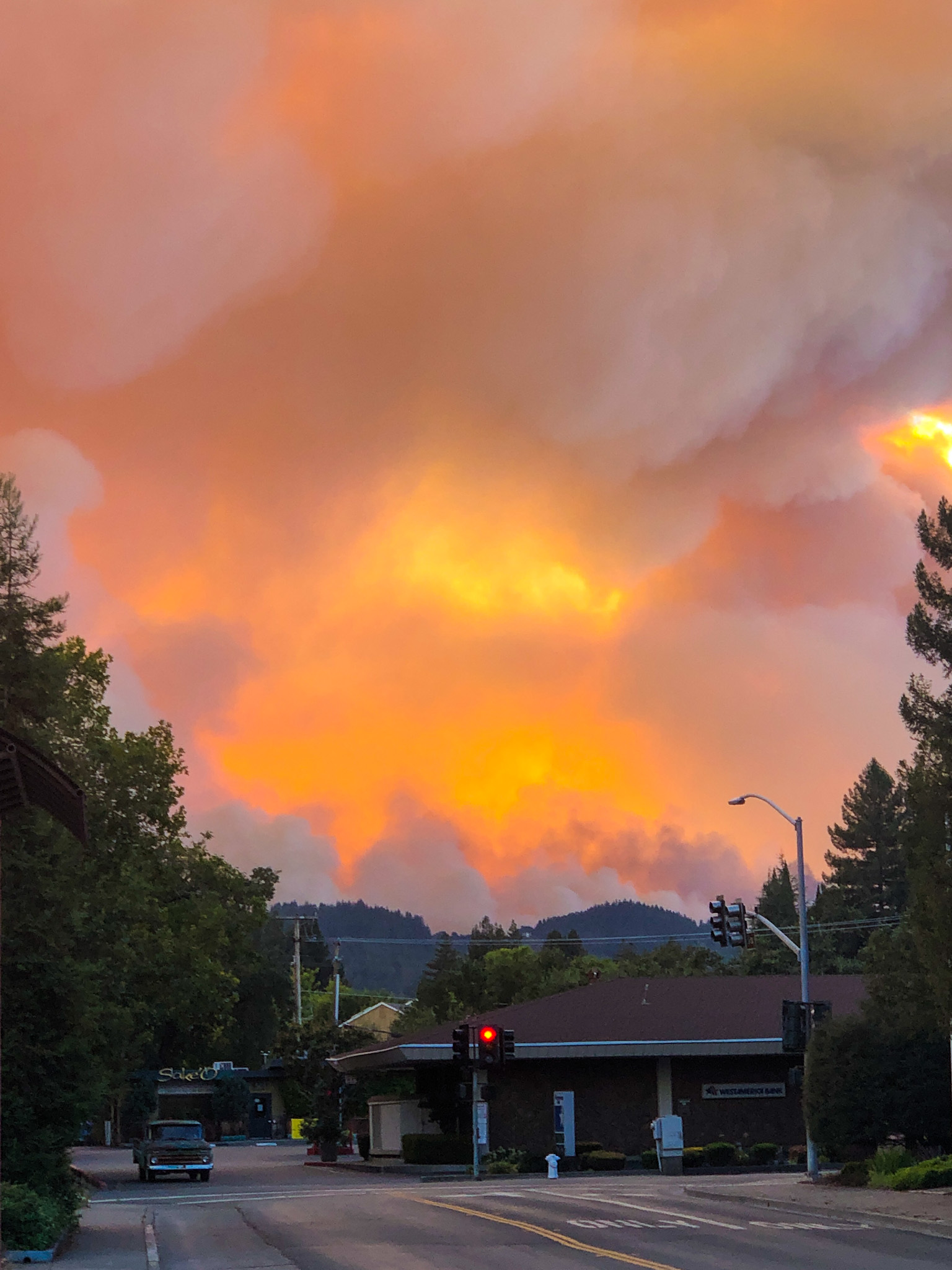 It was a little unnerving, to say the least. While all the information provided showed that the fires were still over the ridge at the top of West Dry Creek, it felt like it was right on top of downtown Healdsburg.
That evening, my wife, Nancy and I, had planned to go out for dinner with friends at one of my favorite restaurants in downtown Healdsburg, Guiso. We were under an evacuation warning at the time so we decided to go out for dinner to help us take our mind off things. Because of Covid, we were sitting outside so actually ended up in direct sight of the red glow on the ridge so it was hard to take our minds off it. Thankfully, we never got evacuated from downtown Healdsburg, but unfortunately many people with properties in the forested area west of Dry Creek Valley lost their homes.

The area with the highest density of homes impacted by the Walbridge fire was Mill Creek Road where numerous homes were lost.
It is hard to contemplate the level of destruction as a fire sweeps through.

One such property was 7559 Mill Creek Road (below), which had been on the market for a little while. The grounds of this property were stunning but in the after math of the fire it was hard to remember what it was like before.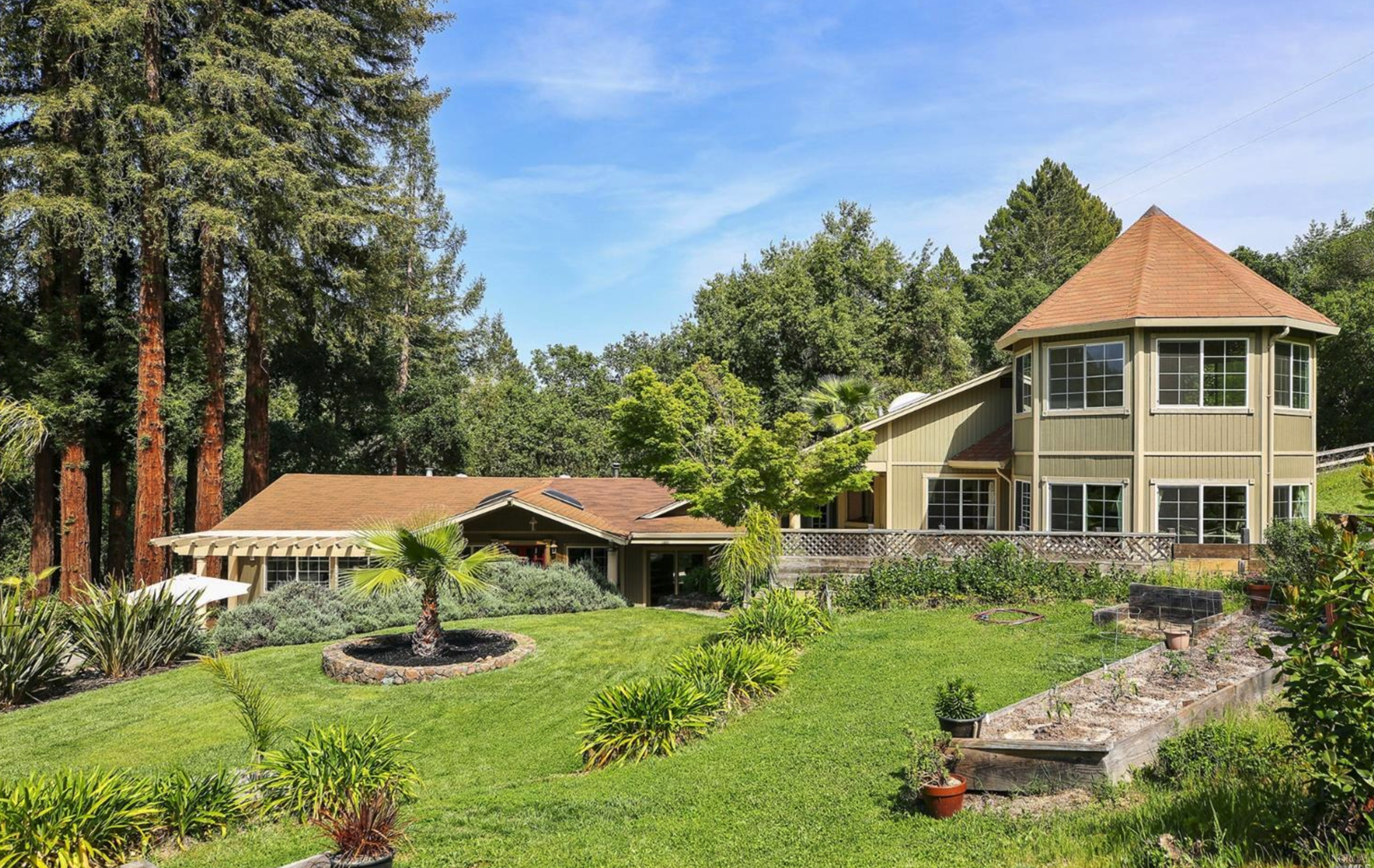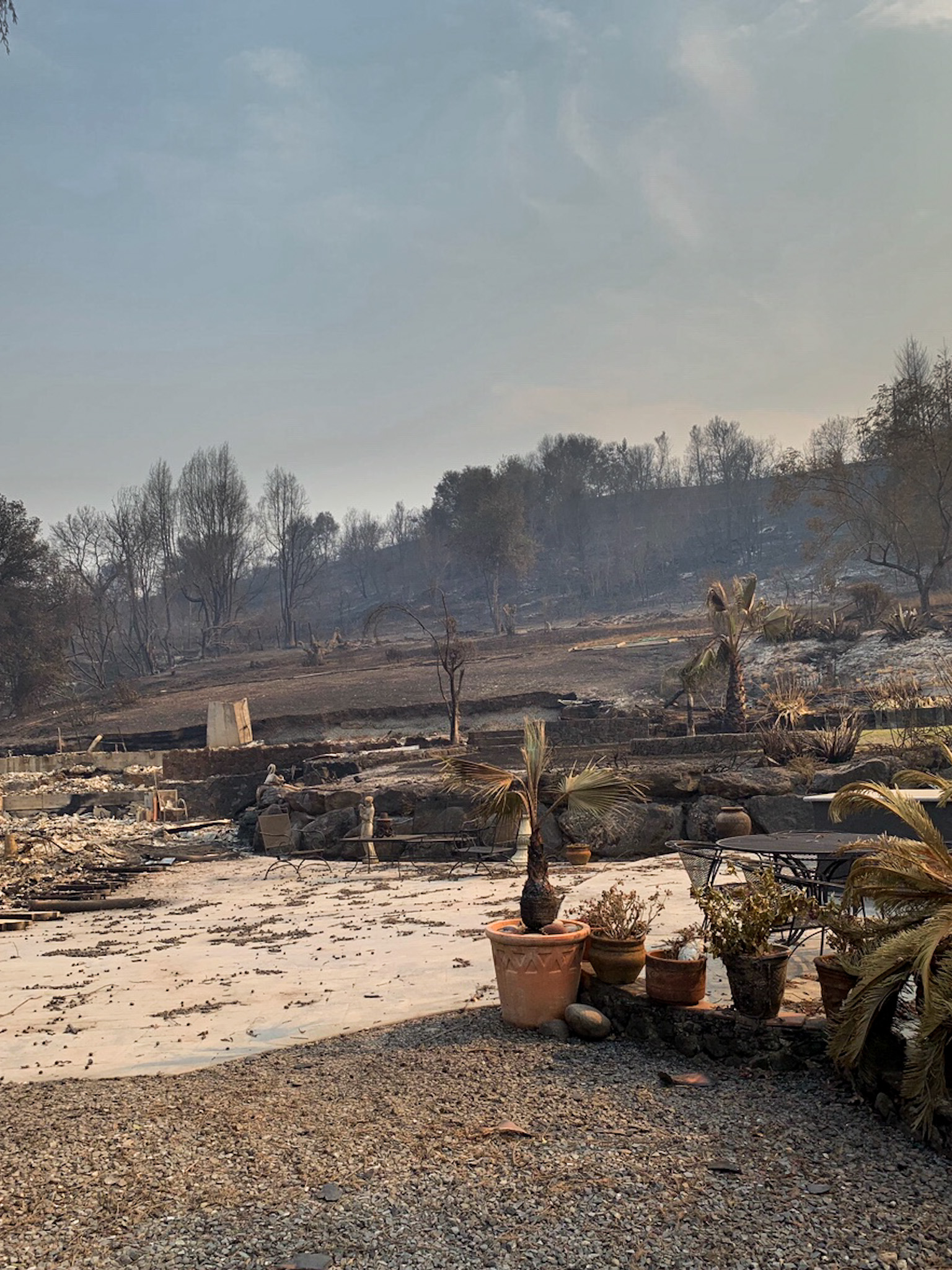 I have already been asked a few times whether I think it will put people off purchasing a home up here. I am sure a few people will be put off, but my sense if that as people look to leave the Bay Area, people recognize fire danger as a fact of life living in California. That being said, it definitely makes people thing twice about living in more rural, inaccessible areas.
How To Protect Your Home Against Fire
If you drive around the county, it is very noticeable that homeowners are taking a greater responsibility for protecting their own home against fire. There are some very important things that homeowners can do such as:
- Clear roof and gutters of all vegetation
- Create defensible space 100ft around the property
- Close up all vents and chimneys to protect against airborne fire embers
Here is an entire blog post on the subject of how to harden your home
Insuring A Home In A Fire Area
There is no question it is getting harder and more expensive. However for homes that cannot be insured by a commercial insurer there is an insurance of last resort provided by an association called FAIR Plan which will provide an insurance, as a final resort.
It is more important than ever that any potential home buyer investigates the cost and availability of insurance prior to even making an offer on a home.
If you want to know more about home insurance in Sonoma County, take a look at this blog post where I talk to Rob Stroud of Farmers Insurance about the cost of insurance and what homeowners can do to minimum
Help For Fire Victims
There are a lot of different resources available to provide support services to fire victims. One such organization is United Policyholders (UP) (www.uphelp.org) is a non-profit organization whose mission is to be a trustworthy and useful information resource and an effective voice for consumers of all types of insurance in all 50 states. The website is a treasure trove of resources to help people. For example, here is a link to a section of the website dedicated to supporting people who have been impacted by the Complex Lightning fires.