It's no secret that there are a lot of people who live in the Bay Area who have second homes in Sonoma County. At the last count there were over 14,000 with places in Sonoma County with Sonoma, Healdsburg and Guerneville topping the list. In the first half of 2019, more people were leaving San Francisco than any other city in the US with the exception of New York, with nearly 29,000 people leaving.
While the Shelter-in-Place restrictions are being eased, the reality is that life is going to be very different for everyone until a vaccine is found. If not forever. The dawning of this reality is making many people re-evaluate their lives, right down to where they live. A recent Harris poll found that 39% of urban dwellers are looking to move to a less crowded place.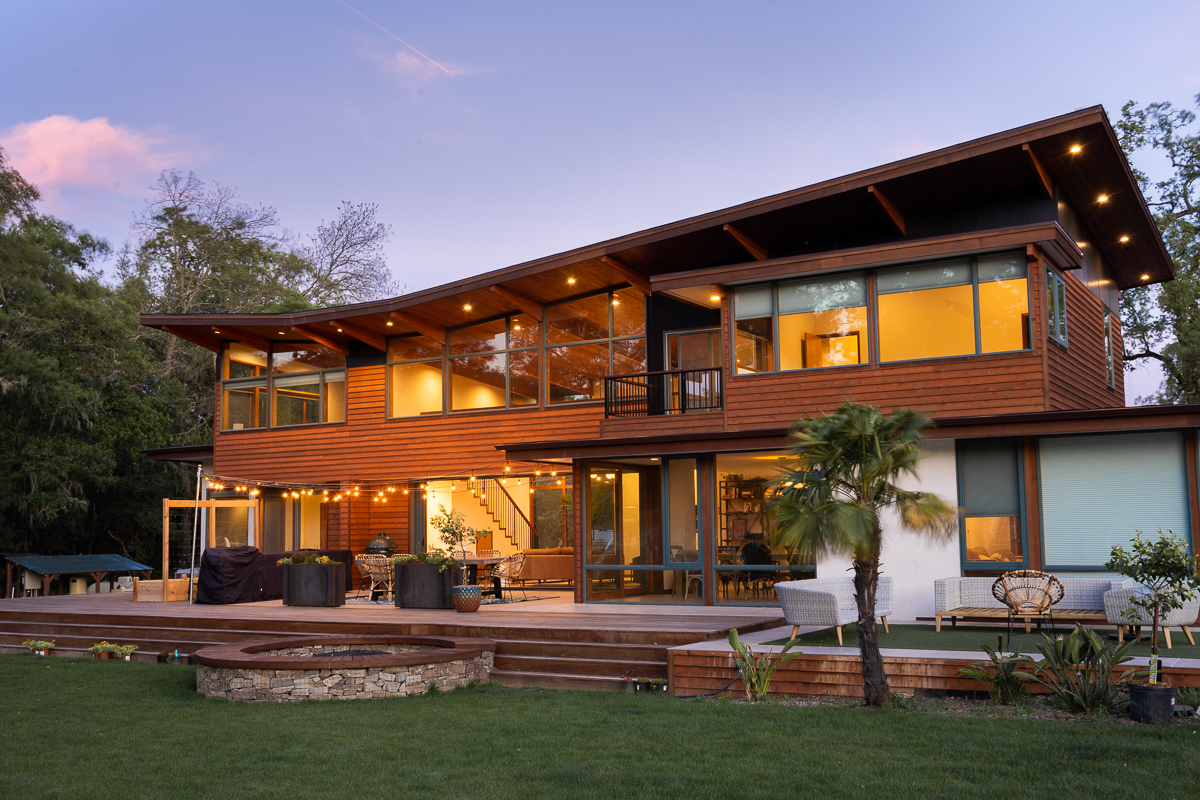 I believe we are already seeing the impact of this in Sonoma County. I don't have any specific data but I do have a lot of anecdotal evidence. Over the past three weeks, I have many more conversations than normal with people from the Bay Area looking to either move to Sonoma County or spend a lot more time here. This could be good news for the area which, like everywhere in the country, needs every little economic help it can get. In particular, this could be good news for home owners looking to sell properties in sought after areas but it will also be good news for home owners who are open to renting out their homes as an escape from the city.

Outlined below are the profiles of three clients I have started working with over the past couple of weeks, each of whom has a slightly different set of circumstances but all of whom are united in their belief that they need to spend less time in urban areas.

Jo and Leslie: Entrepreneur
Jo and Leslie are a married couple who currently live in Oakland and at some point hope to start a family. They have lived in Oakland for nearly 10 years and had often wondered if they should move out of the city. For them Coronavirus is the straw that broke the camel's back. They just feel now is the time to break from Urban life and get some more space. They are lucky because they work for themselves and so have total flexibility on where they live. They are going to be looking for a property on one acre, up to $1.2m anywhere from Healdsburg south west down as far as Cotati.

David and Karen: Technology Executive and Investor
David and Karen live in Pacific Heights in San Francisco with their two children. The Shelter in Place order has definitely left them hankering for outdoor space. Over the years they have spent quite a bit of time in Sonoma County renting various vacation rentals as well as renting houses in Tahoe in both the winter and summer. However, the events of the last couple of months has made them think more seriously about their overall lifestyle. They are getting a taste of Sonoma living in a rental I found for them in Geyserville. Sharing the $30,000 per month cost with two siblings has made it more affordable. They are also going to start looking for a second home recognizing any long distance travel is going to be off the cards for the near term.

Adam and Kara: Manager at Investment Management Firm in San Francisco
Adam and Kara live in San Francisco with their two young children. They love the outdoors so get out as often as they can and spend a lot of time cycling around their neighborhood. They were thinking about maybe buying a second home up in Healdsburg but Covid-19 has changed their thinking. "I have now been working at home for nearly two months and I realized now was the time for me to have a conversation with my boss asking if I could just carry on working from home as long as I committed coming to the office whenever needed. I spoke to my manager and he was totally happy for me to move up to Healdsburg and continue working from home." This is not an uncommon scenario. I have already met three other couples going through the same thought process. I expect many more to follow.

So what does this mean for the real estate market in Sonoma County?
It's early days but I feel pretty encouraged about a reasonably strong pick up especially in all the places like Healdsburg, Sebastopol and Sonoma where people in the Bay Area tend to enjoy spending time. Of course, there are going to be a number of people who lose their jobs, my sense is that this will be counteracted by a large number of people who decide now is the time to either buy a second home up here or go one step further, and move their family to start a new life here.