If you have driven out of the north end of town recently, you will see a huge new development being built on the left-hand side between the road and the freeway. The first of the new buildings taking shape is Enso Village, part of Healdsburg's North Village. While I feel everyone knows about Mill District (and Montage), Healdsburg's North Village, on a 32 acre site, is one of the biggest new developments the city has ever seen and yet it doesn't seem to be on people's radars. While Enso Village, the Buddhist-inspired senior living community, is the first building to rise out of the ground, did you know Healdsburg's North Village is also going to include Appellation Healdsburg, a new high-end hotel and Boxheart Commons, a new retail promenade, a public event space and a mixture of low income and middle-income housing?
In this blog post, I'll outline what we know so far about Healdsburg North Village and why it will be home to 27 Monks from San Francisco, what new homes will be for sale and how the city's infrastructure is being upgraded to keep pace with the development.
What is Enso Village?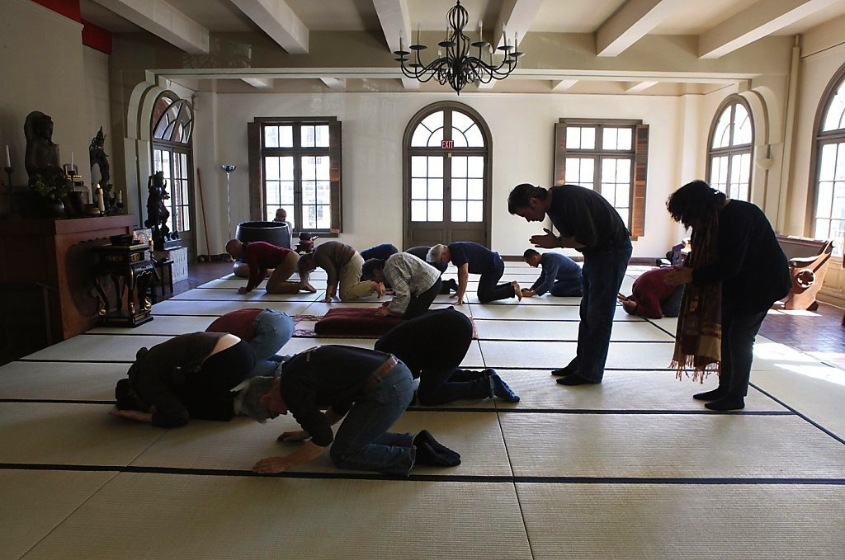 Enso Village is a senior living facility which comprises 221 independent units, 27 low-income units specifically for Zen teachers and 54 assisted living and memory care units. It is being developed as a partnership between the San Francisco Zen Center and Kendal Corporation. It is an interesting partnership because The San Francisco Zen Center is one of the largest residential training Solo Zine Buddhist organizations outside of Asia. Kendal Corporation on the other hand is an organization that runs not-for-profit senior living communities founded on Quaker principles. It has a sel -described mission of "Transforming the experience of aging". What that means in practice it is hard to say and given Enso Village combines both Buddhist and Quaker principles, it is probably even harder to describe what the experience will be like for those who decide to join Enso Village.
I have a number of clients who are potentially moving to Enso Village and in talking with all of them, it seems there is definitely some trepidation really trying to imagine what it would be like to live there. I don't think any of them really know what it is going to be like until they get there.
It is a big decision because a lot of people will need to sell their houses to move there and yet they will not actually own the real estate they move into. There are a variety of different contracts based on the different size residences which will be 90%, 80%, 50% or 0% refundable upon death. For most people, the "entrance fee" will be over $1m.
In addition to that, there will be a monthly service fee which is an inclusive charge that includes everything from your meals, all maintenance, utilities, concierge services, activities and events, wellness programs and even scheduled transportation. The monthly fee will be approximately $5000 per month although this amount is not finally set yet.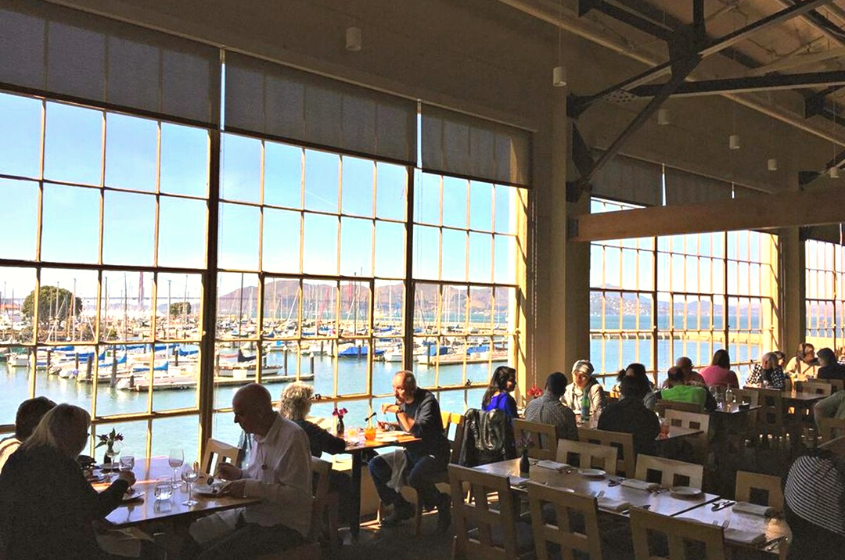 The restaurant at Enso is being developed in collaboration with the famous vegetarian Greens Restaurant in San Francisco's Fort Mason Center. While the main Bistro dining venue will be modeled after Greens and only serve vegetarian food, other dining rooms will have a full range of meat and fish products. It is hard to believe as you drive past but there will be 140 people moving into Enso in the September to December timeframe so I will be interested to hear what it's like once people start moving in.
What is Appellation Healdsburg?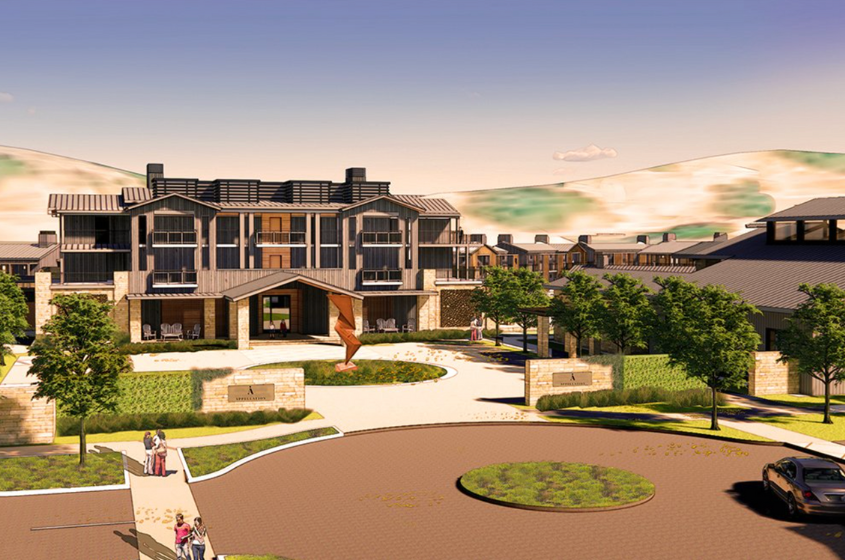 Appellation Healdsburg is being developed as part of Charlie's Palmer's Appellation hotel group which has hotels in Pacific Grove and Sun Valley and is currently in the process of developing a 93-room hotel in downtown Petaluma.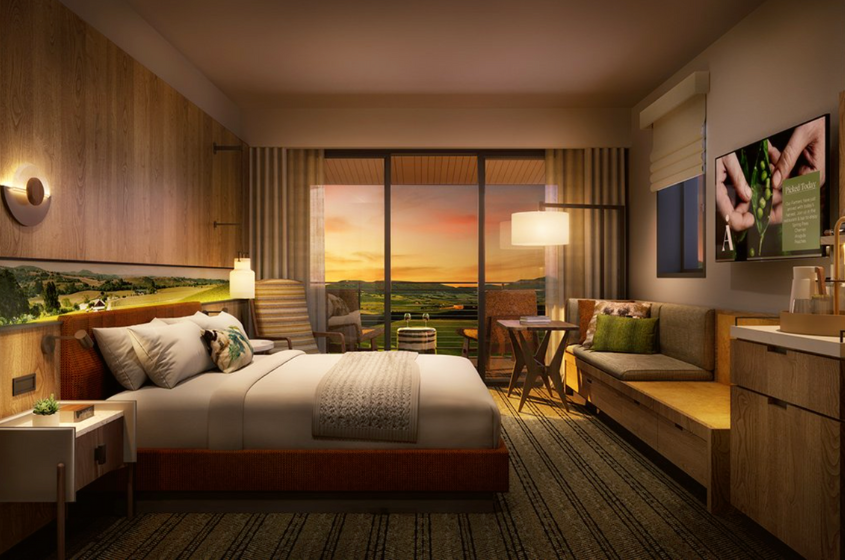 Appellation Healdsburg is going to be a 108 room hotel with a nearly 5000 sq ft restaurant and bar which will seat 160 people across its restaurant, lobby bar and rooftop bar all of which will feature Charlie Palmer cuisine. While I haven't seen specific plans for the hotel, I understand that most of the rooms will have balconies and living spaces which will connect the outdoors with the indoors with slidable walls.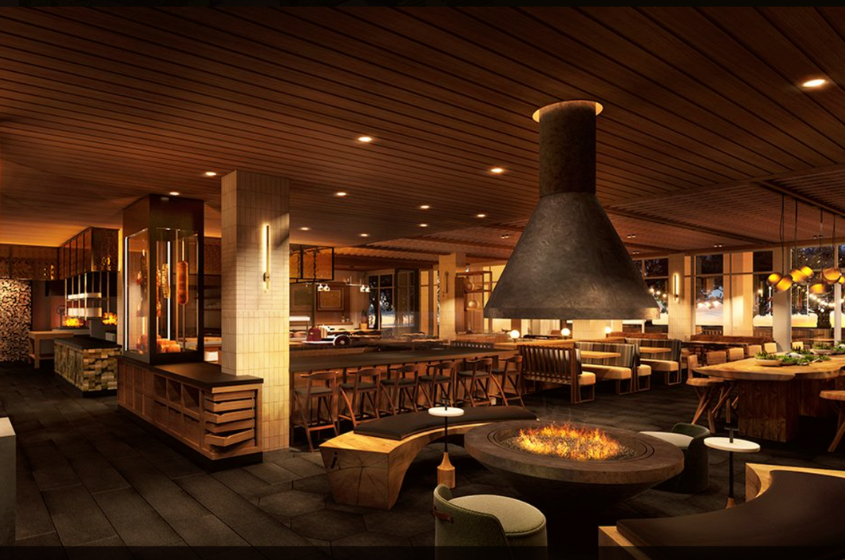 In addition to the restaurant space, there are going to be extensive event spaces for everything from private dinners for 20 people on the Orchard Table under a grove of ancient olive trees (presumably being shipped in given they certainly aren't there now) to The Grange Hall which will be able to cater to 300 people for weddings and parties. There is also going to be an event lawn that can host a wedding for 500 people. (hopefully by the time this is built, and given the city's water shortage, they will have come up with a more sustainable solution than an actual grass lawn for this event space!)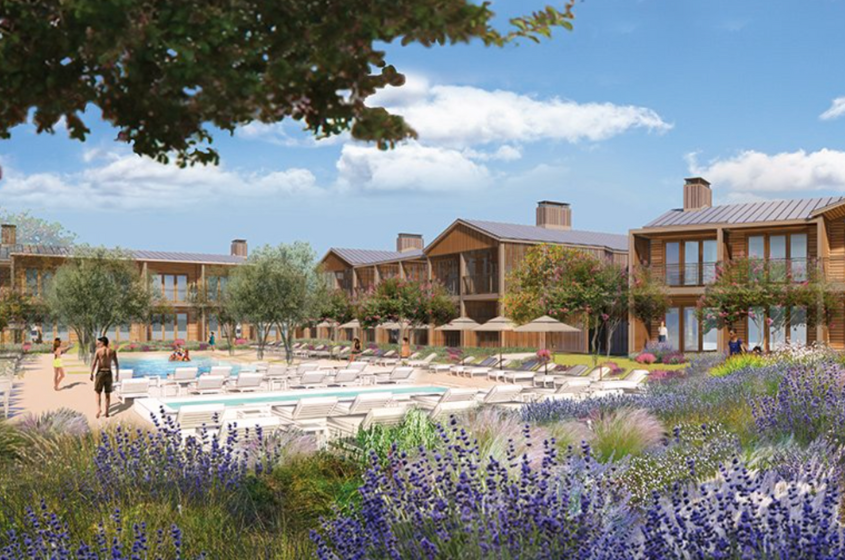 Not to be outdone by Montage, Appellation Healdsburg, will also have a spa complete with outdoor swimming pools and exclusive day-use cabanas which according to the literature will be for both hotel guests and locals.
What is Boxheart Commons?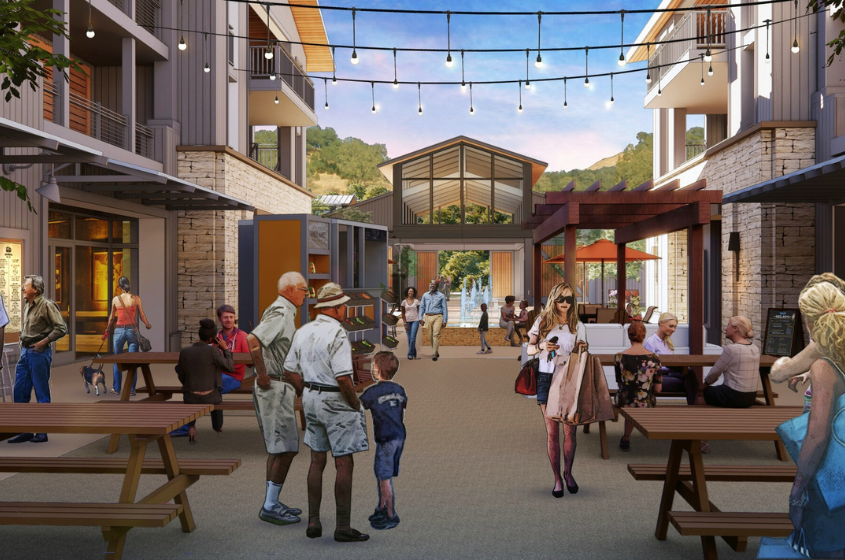 The final part of the development is what is called Boxheart Commons which is being described as an extension of downtown which will include retail, public spaces and small business units as well as additional housing for both low-income and middle-income families. This development is being built and designed by Comstock,
It is a little bit of a stretch to call it an extension of downtown given it is over 2 miles from the Plaza, maybe it is going to be more like Downtown No. 2? That being said, there are going to be some major improvements on Healdsburg Avenue which will definitely connect this part of town to downtown so hopefully this part of the city will feel more tightly integrated into Healdsburg proper.
It will definitely be a great addition to the north end of town having a retail promenade with pedestrian-only walkways as well as having retail spaces which will likely include a deli-style market and cafes. Not only will these amenities be useful for guests at the hotel but also for the residents living in either the new housing or Enso Village.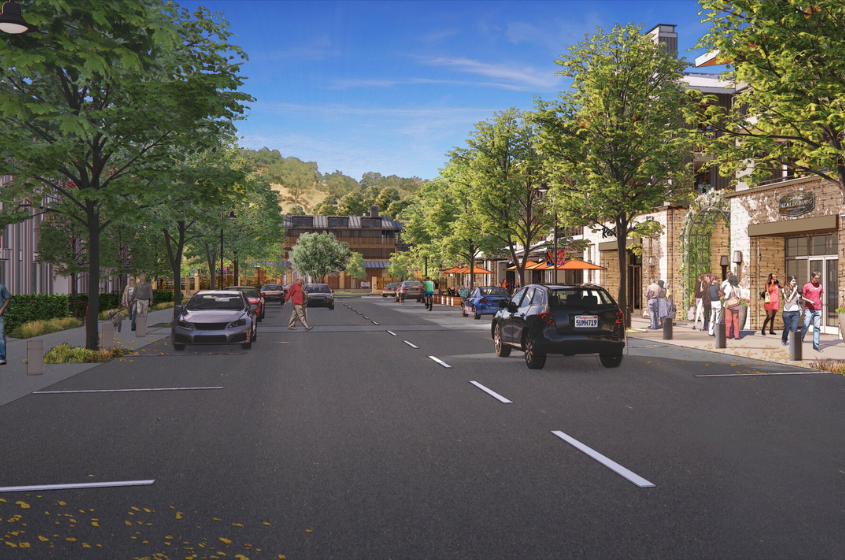 Above the retail units there will be 53 apartments which will be a combination of 40 very low and income workforce units and 13 moderate rental-income units along with a place for a live-in manager. The exact nature of this development is still going through the planning commission so it will be interesting to see how it evolves.
In addition to the homes highlighted above there are going to be 24 units for sale which will be built in the back northwest corner of the development tucked behind the Appellation hotel. These townhomes will range in size between 1200 sq ft and 1700 sq ft and will be a mixture of 2 or 3 bedrooms. While the prices are not yet known, if they are housing for middle-income homes defined as people making roughly 160% of the median salary, they will likely be selling for over $1m by the time they come to market using new 2023 AMI data.
The main developer of the site is Comstock homes which was founded by Healdsburg resident Bob Comstock and has built 1000s of homes across California included the Sorrento Square neighborhood. As part of the development agreement, Comstock will have to pay up to $2 million toward a fire department substation estimated to cost $7 million
Healdsburg Avenue Re-development
One other important component of this whole development plan for the North Village, which while related is not co-dependent, is the development of Healdsburg Avenue all the way from Powell Avenue up to the north village and the Montage entrance. The goal of the $11.8m project is to transform Headlsburg Avenue into a street that will encourage cycling and walking from downtown to the North Village and to the proposed new park north of Parkland Farms, currently called Saggio Hills.
In addition to this, North Village will also be connected to the Foss Creek trail and bike system that will further improve the experience of getting to North Village from downtown. This will make a big difference to the northern entry/exit into Healdsburg which will be to the benefit of the whole town. As someone who cycles on Healdsburg avenue out of town this is definitely a much welcome improvement
Does The City Need Healdsburg North Village?
The answer is probably not but that doesn't mean it won't end up being a great addition to the city. The biggest criticism was the addition of another high-end hotel and spa that isn't primarily for the benefit of residents. Another criticism of this development is the increased pressure it will put on the city's services whether that is roads, amenities and basic utilities like water. If there are over 300 new housing units, this development will likely increase the population of the city by about 5% which is a significant increase.
That being said, having another downtown destination with shops, restaurants cafes and event space gives existing residents some new and different options which are exciting in its own right. I am not quite ready for moving into an assisted living facility just yet but one day I might be glad of it!